House Renovation Ideas – 17 Inspirational Before & After Residential Projects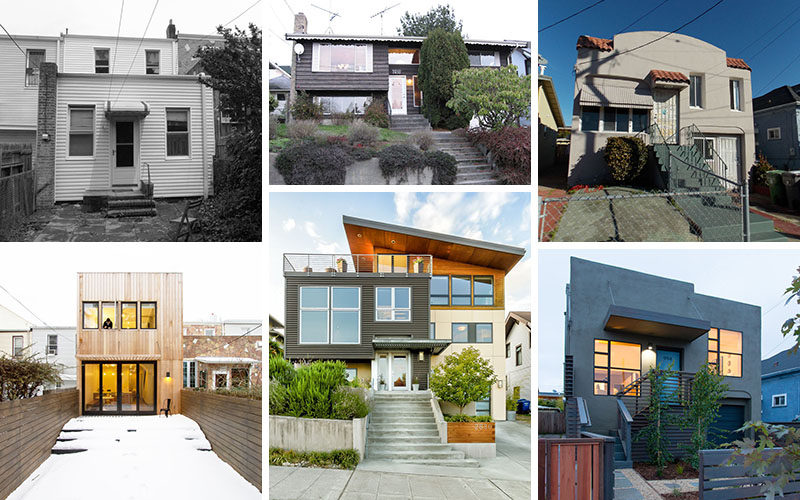 Renovating an existing house can be a rewarding way to get the home of your dreams without having to build a completely new house. Here are 17 examples of home that underwent renovations and conversions to become contemporary homes that stand out on their street.
1. This multi-story building in Italy was redesigned to become a contemporary family home.
---
---
2. Once a dilapidated commercial space, this multi-level building in Bangkok, Thailand, became a contemporary family home, with space for the family business on the ground level.
---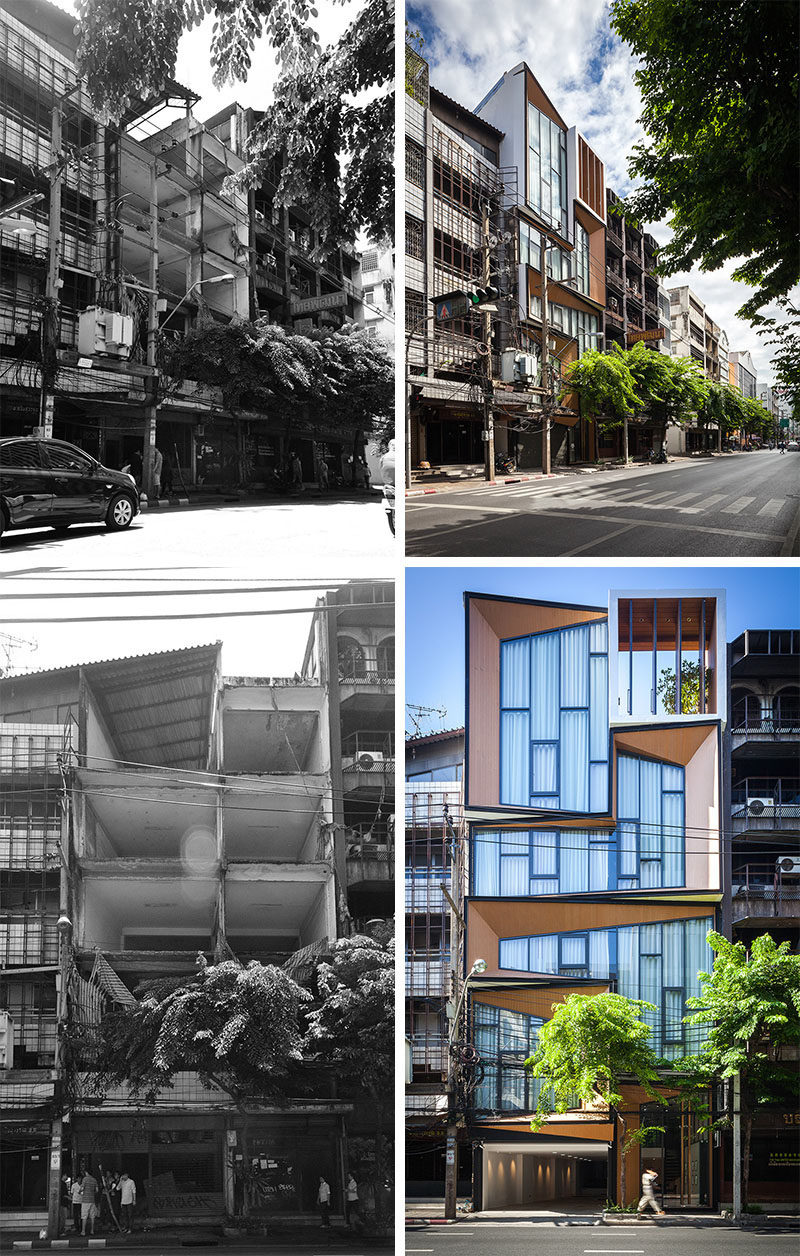 See more photos of this home, here. Designed by IDIN Architects. Photography by Spaceshift.
---
3. This old Brooklyn row home underwent a contemporary transformation that added an extra level, and replaced outdated white siding with light toned strips of wood.
---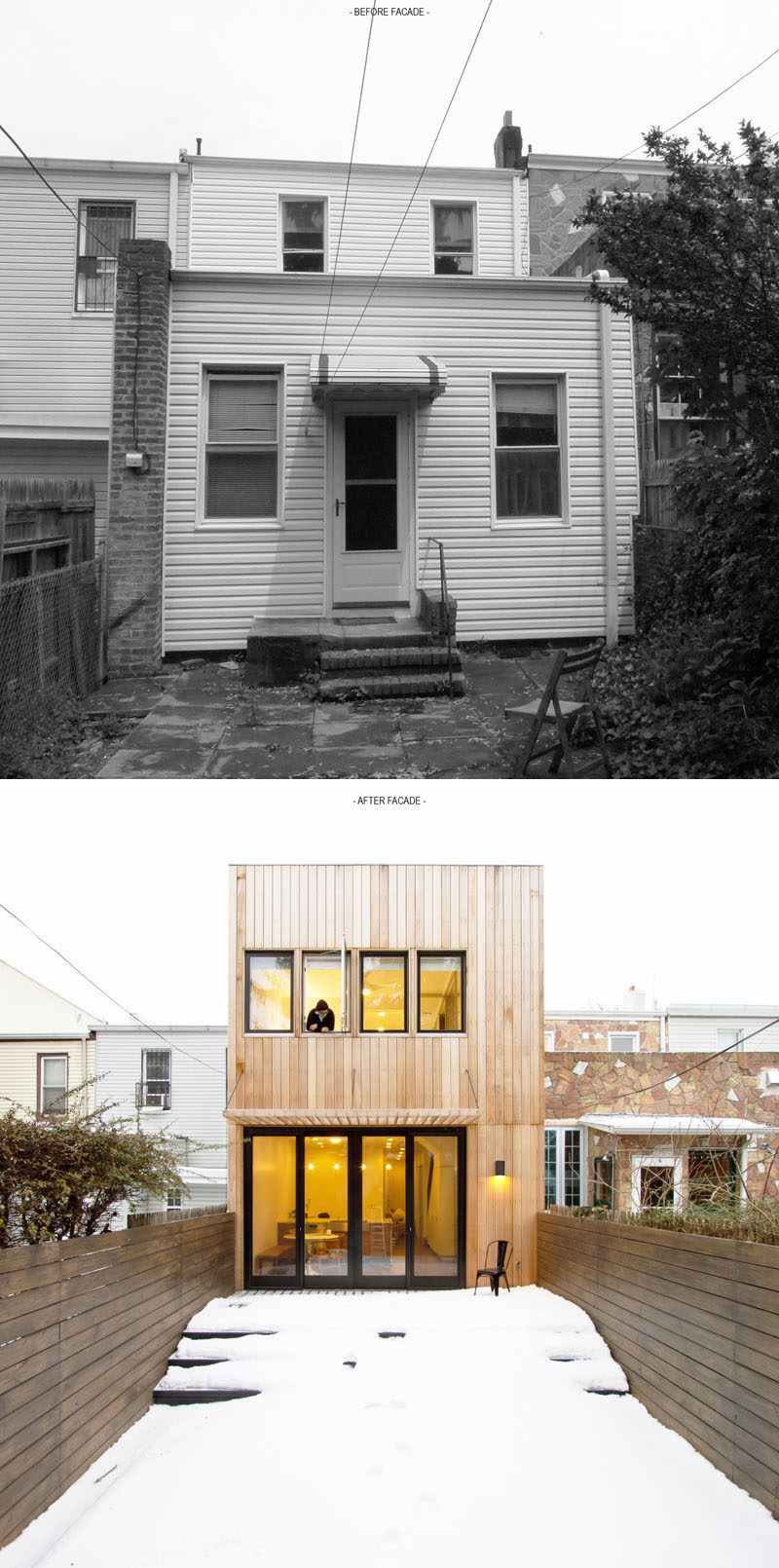 ---
4. This 1980's salmon-colored stucco home in Austin, Texas, was updated to become a contemporary home.
---
---
5. This single level home in Texas was renovated into a light-filled contemporary house with plenty of exterior lighting and touches of wood.
---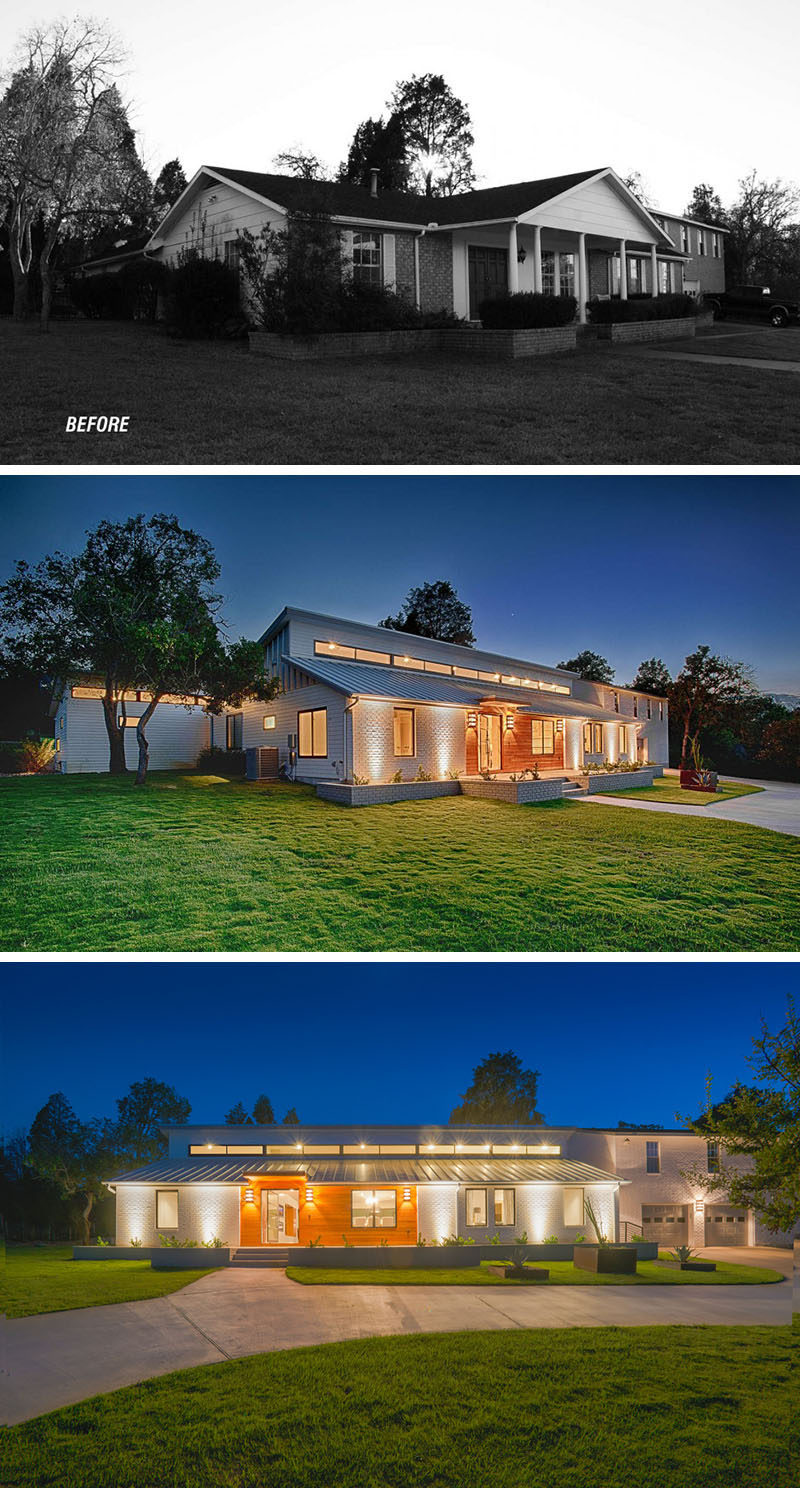 See more photos of this home, here. Designed by MF Architecture. Photography by Bryant Hill.
---
6. This split-level Seattle home was completely transformed with sleek metal siding, a wood extension, and a rooftop patio.
---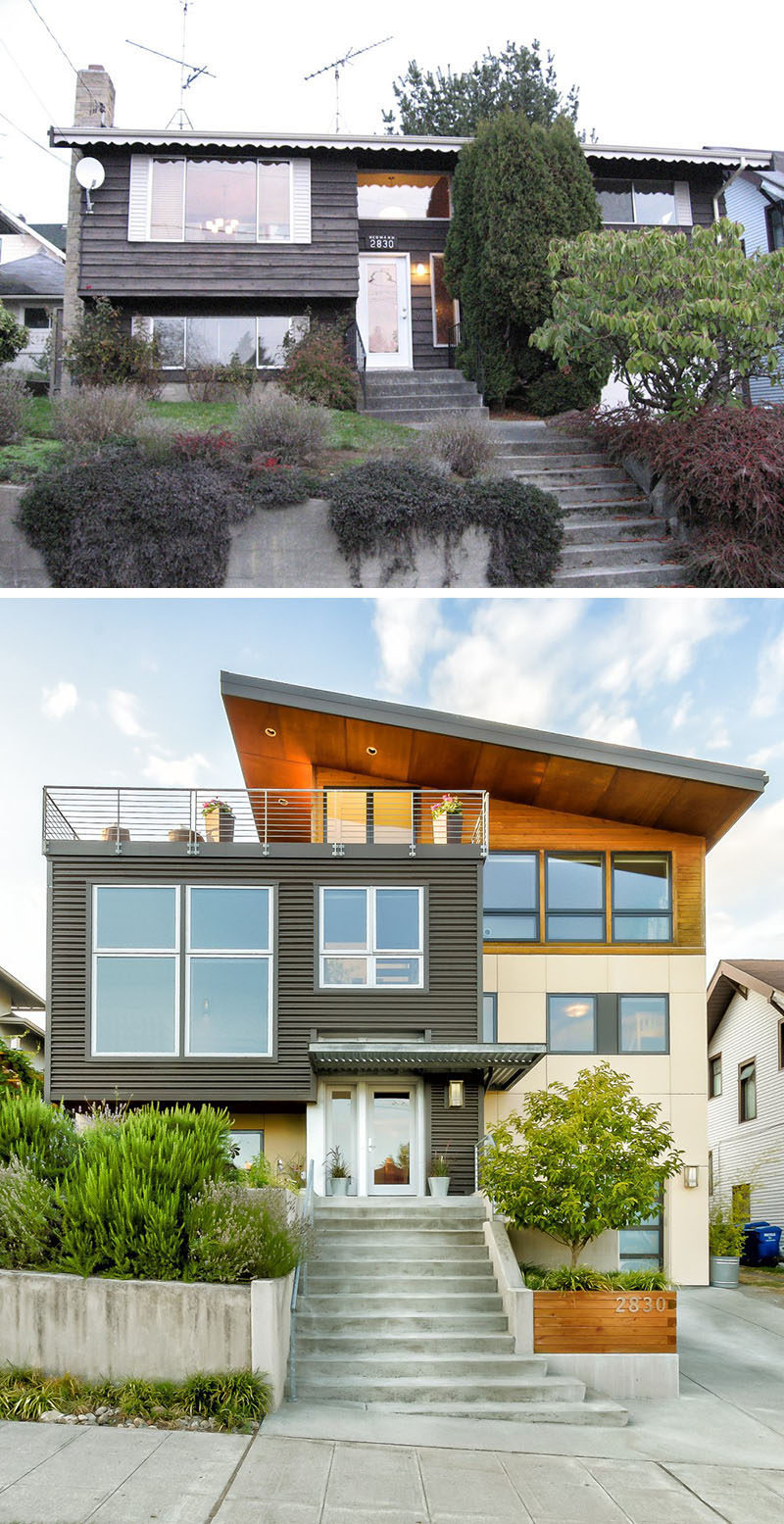 ---
7. What was once a detached stable and garage, has been transformed into a studio space with a kitchen and bedroom.
---

---
8. This old Spanish Style house in Oakland, California, was renovated into a contemporary house with curb appeal.
---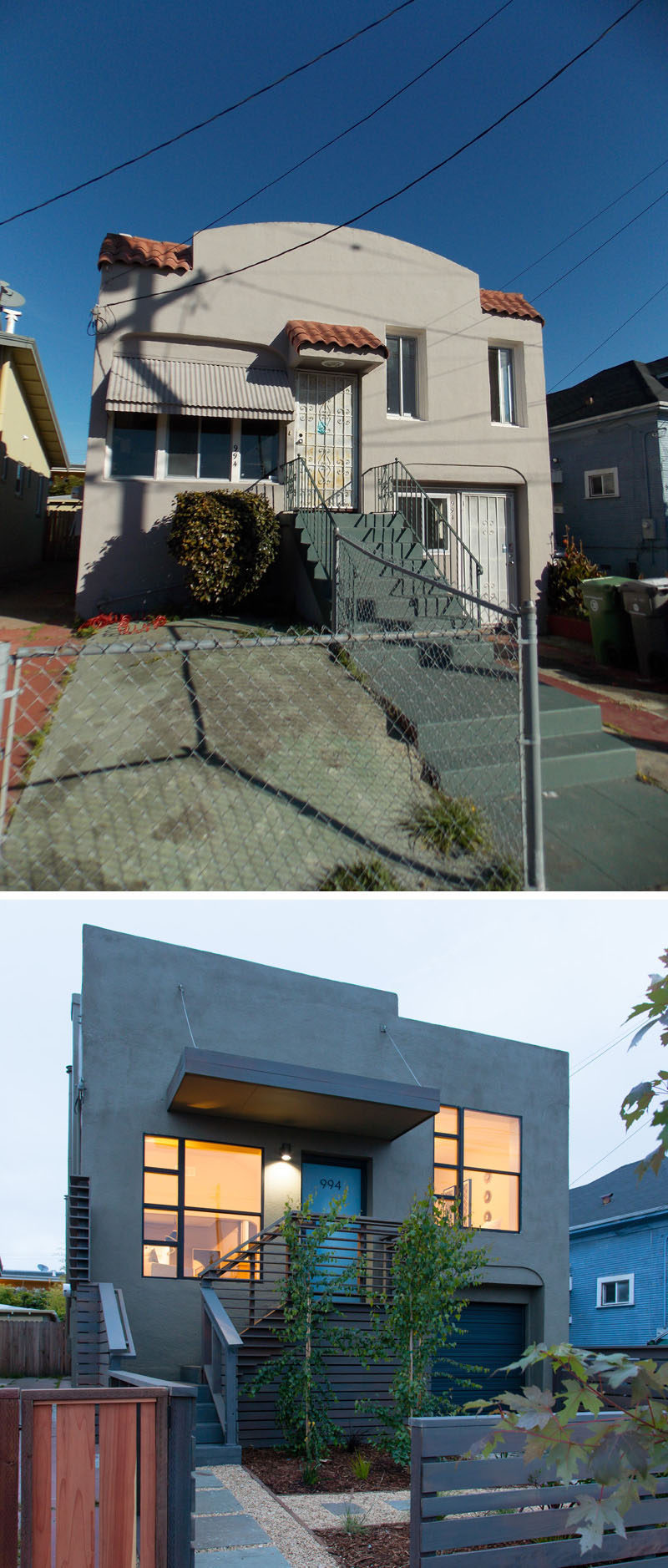 See more photos of this home, here. Designed by Baran Studio. Photography by Peter Lyons.
---
9. This contemporary remodel transformed an old shed into an art studio and home office in the backyard of a house in Sydney, Australia.
---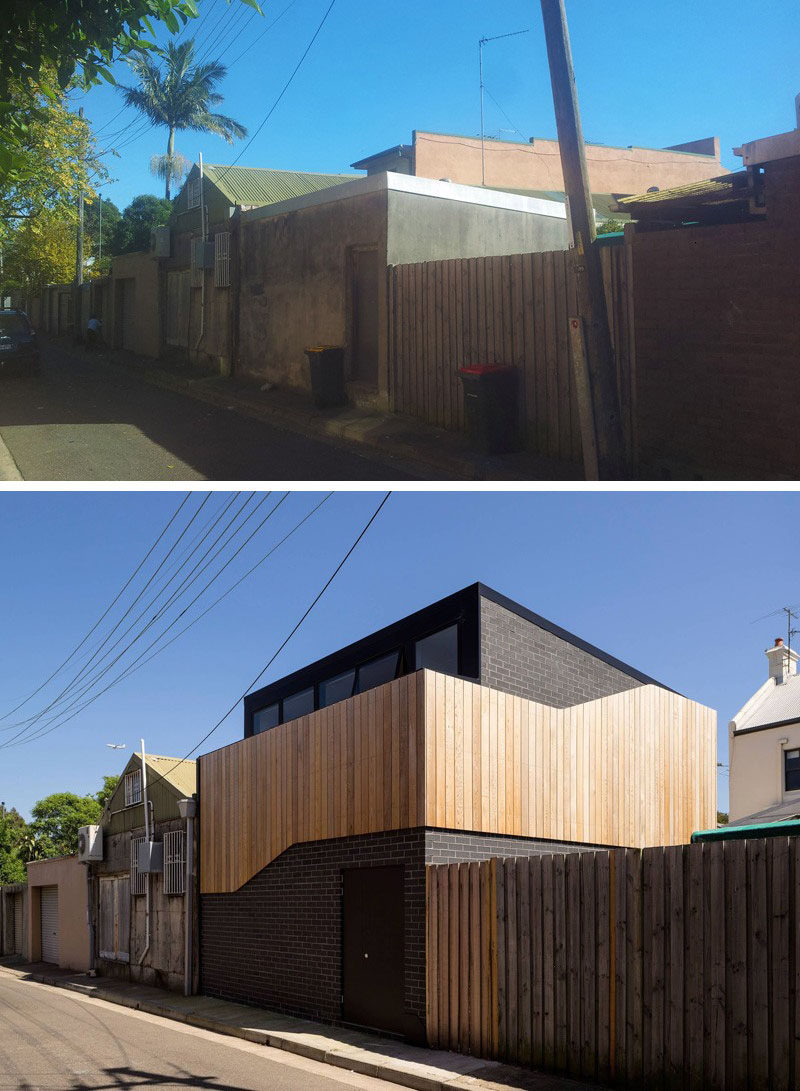 ---
10. An old home in East Hampton, New York was updated with lots of windows and turned into a modern home that takes advantage of the beautiful landscape around it.
---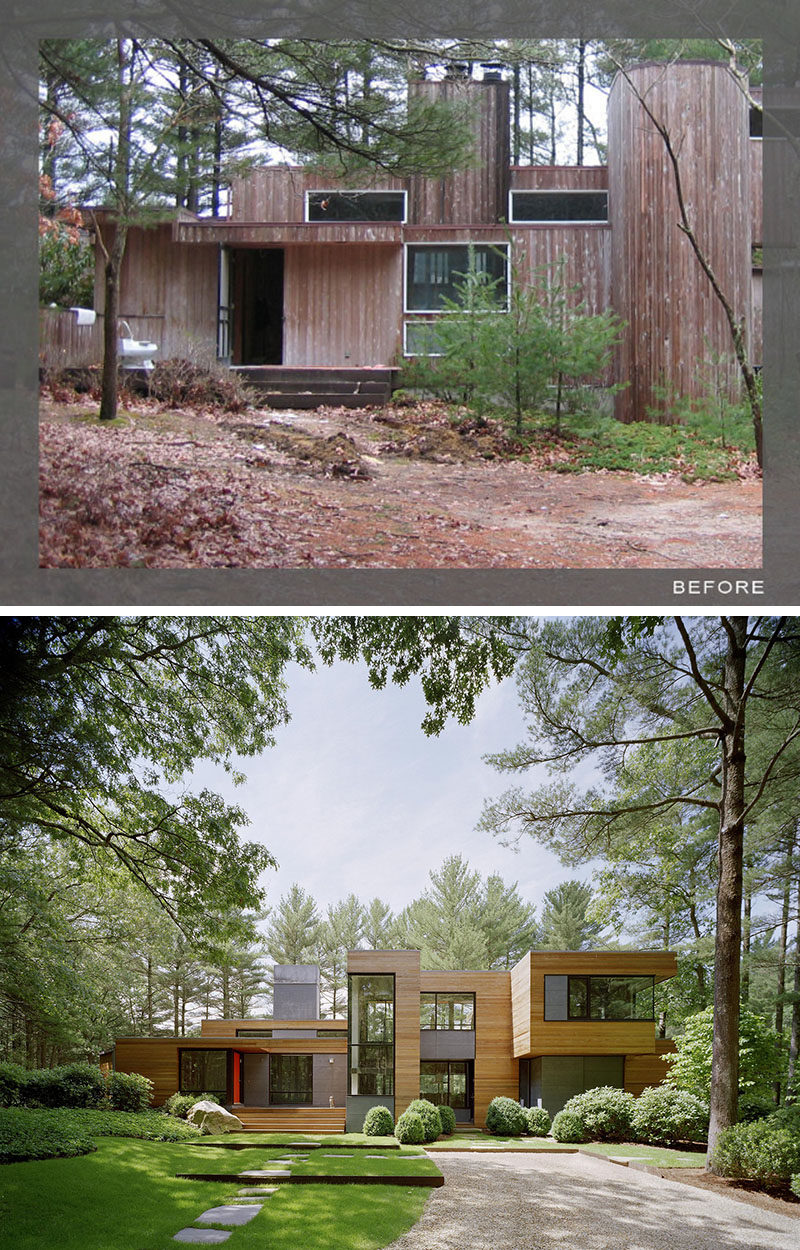 See more photos of this house, here. Designed by Robert Young. Photography by Frank Oudeman.
---
11. This 1960's "Vancouver Special" house in Vancouver's Dunbar neighborhood received a complete redesign.
---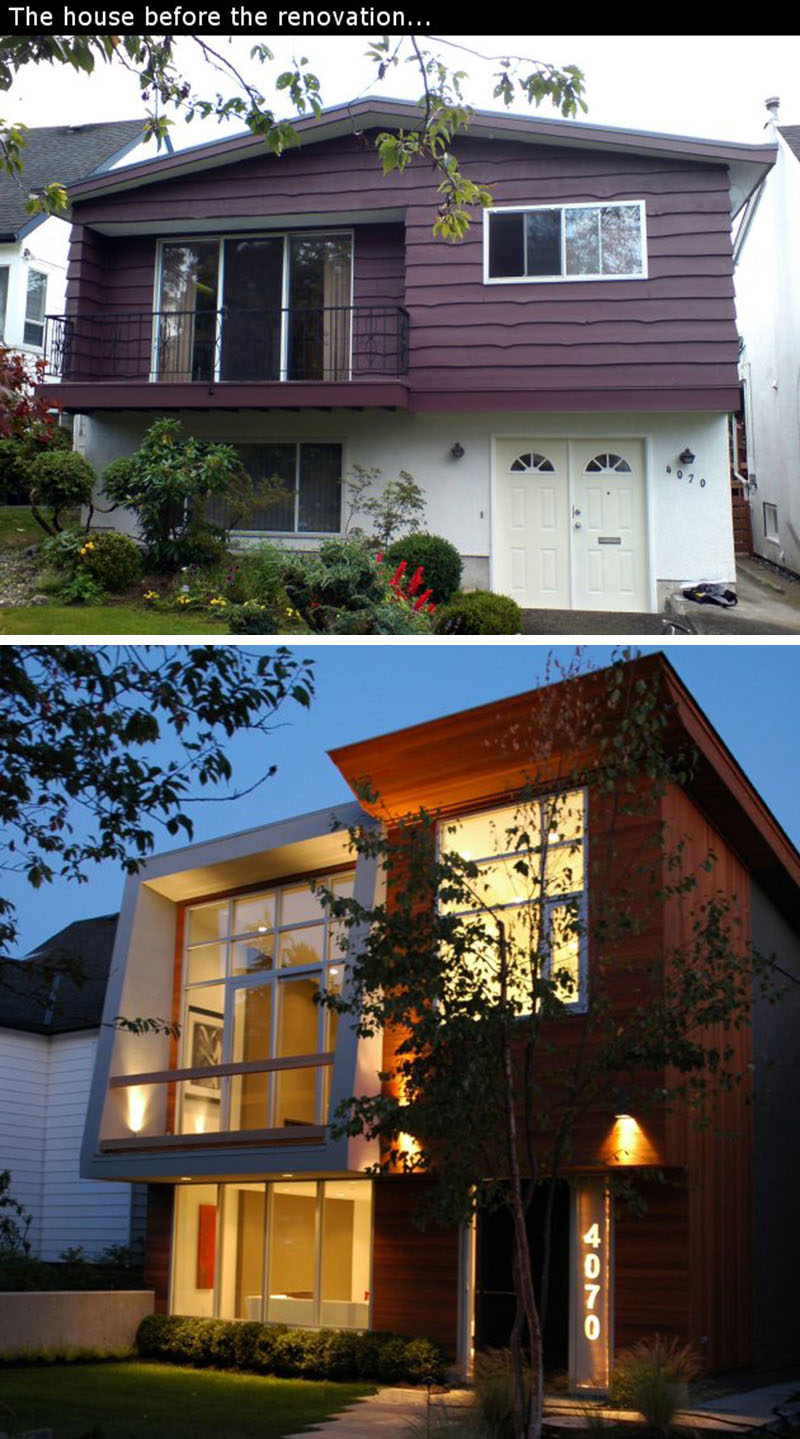 ---
12. An old 1920s home in Sydney, Australia, was given an entirely new look while still maintaining the original structure.
---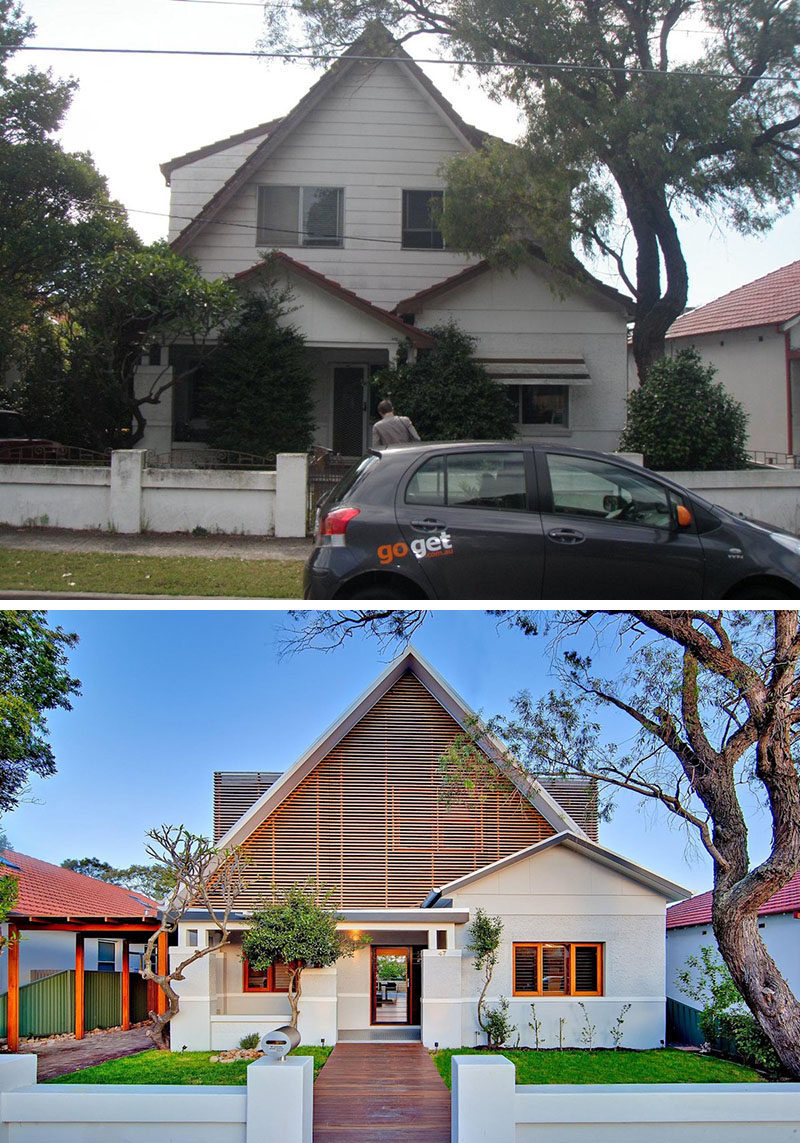 ---
13. This existing duplex in San Francisco was transformed into a modern house with a more angular design.
---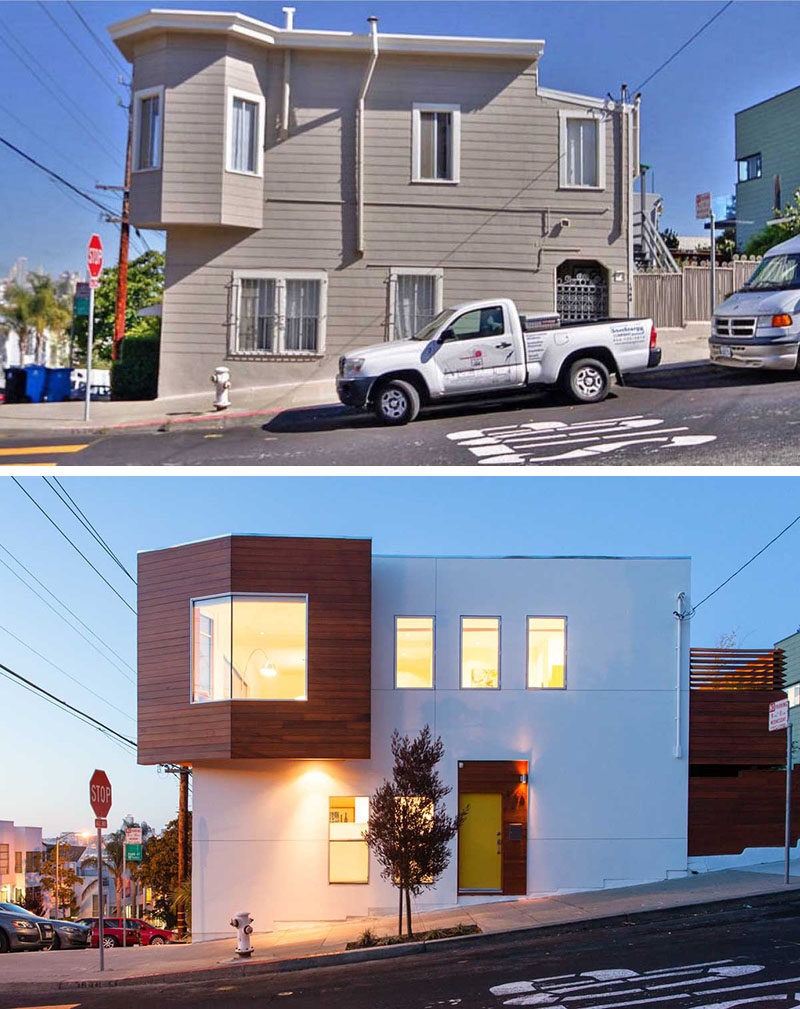 ---
14. This single level ranch style home got a facelift and a contemporary expansion that let it keep its ranch feel while also adding a modern touch.
---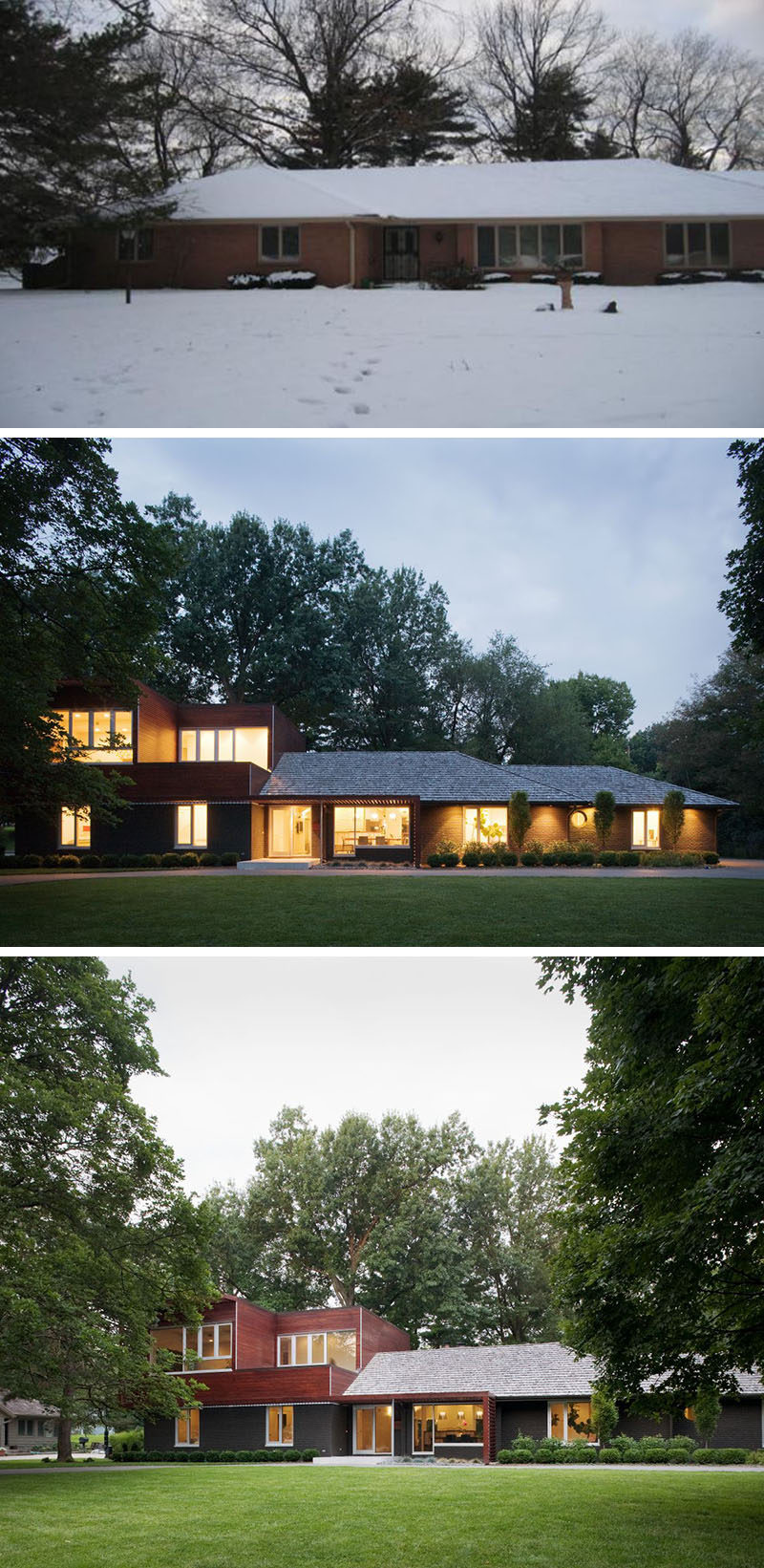 See more photos of this home, here. Designed by Hufft Projects.
---
15. This tiny home added modern wood siding, large windows, and another level to become a contemporary multi-story home.
---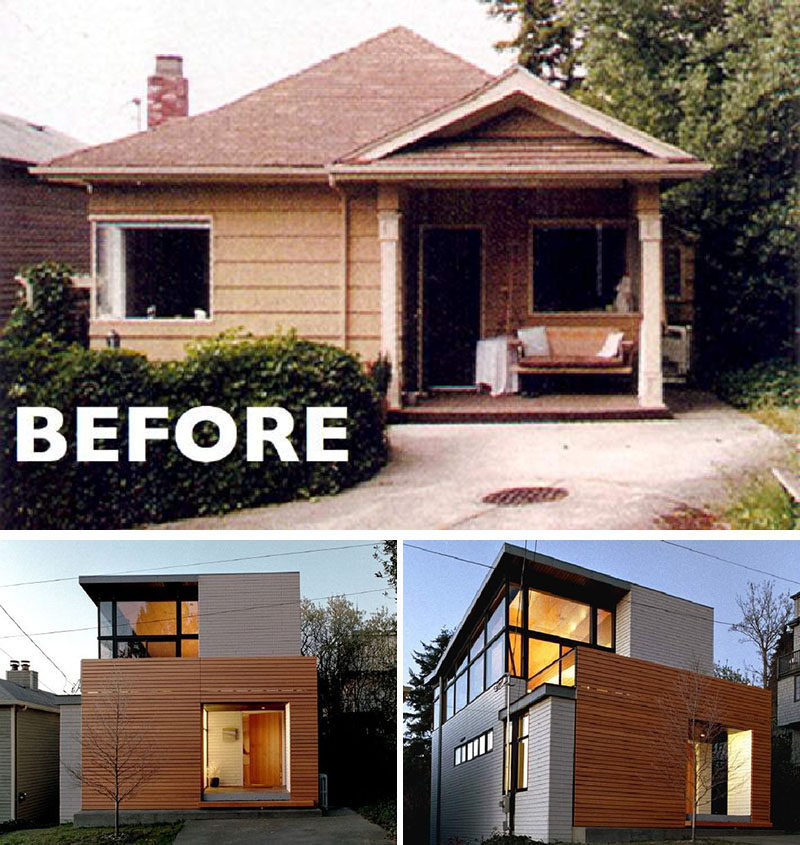 ---
16. Modern details were included in this contemporary remodel and addition to a 1980's house in the La Cañada area of Los Angeles, California
---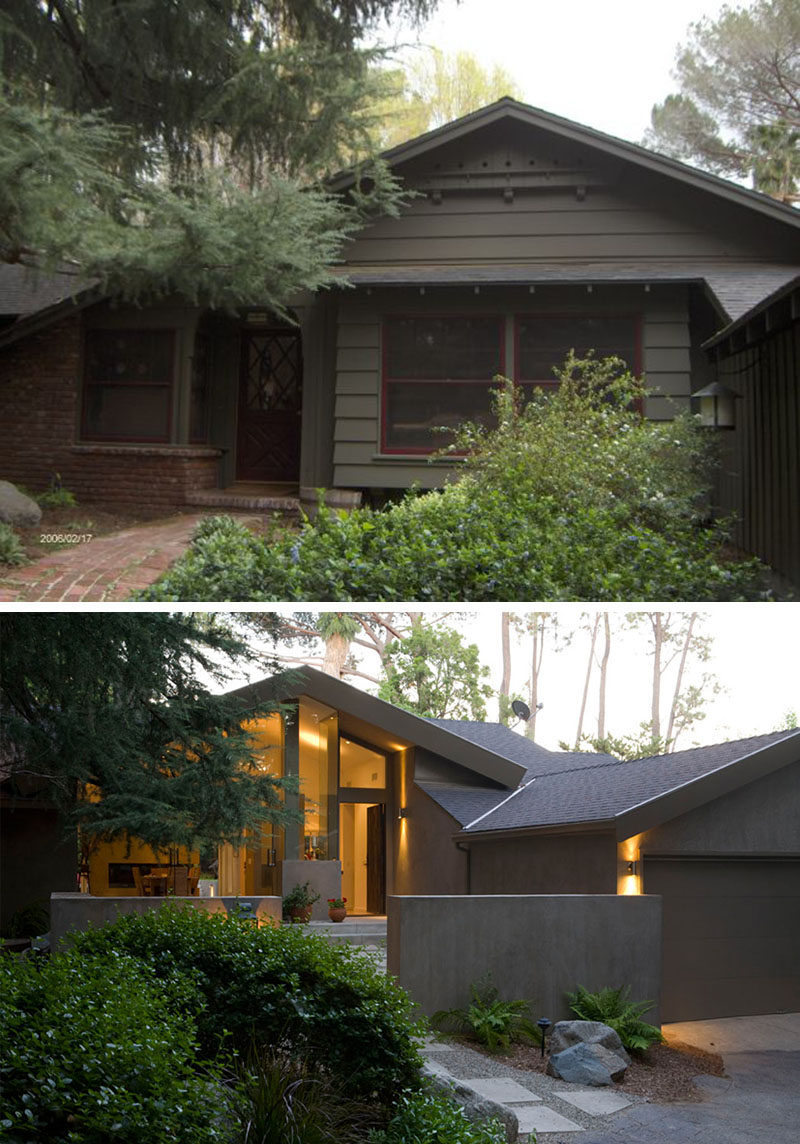 See more photos of this home, here. Designed by (fer)studio. Photography by Jack Coyer.
http://www.jackcoyier.com/
---
17. An old abandoned cabin in the woods was rescued and transformed into a modern escape from reality.
---

---
Get the contemporist daily email newsletter – sign up here