Glass Doors Define The Bedroom In This Small Apartment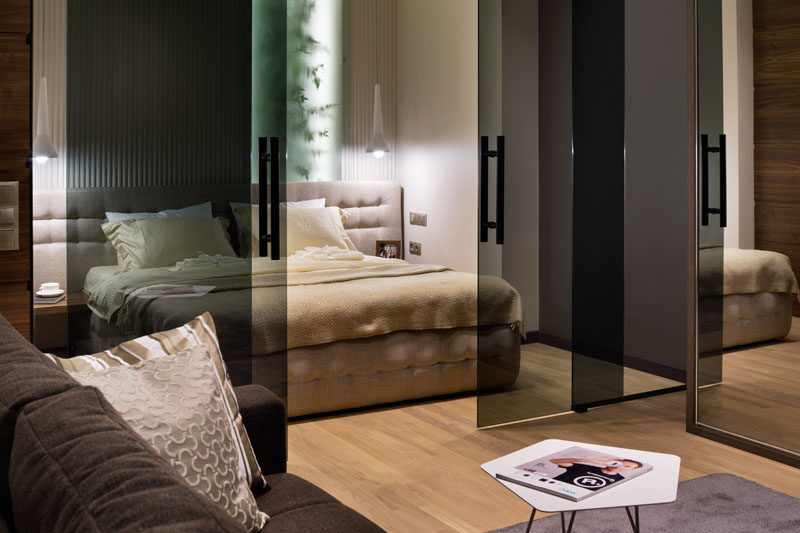 If you live in a small apartment, having a bedroom inside its own separate walled-in room will make an already small apartment seem even smaller. However, you'll probably still want to define the bedroom area as its own distinct space. One way of doing this is to use glass doors.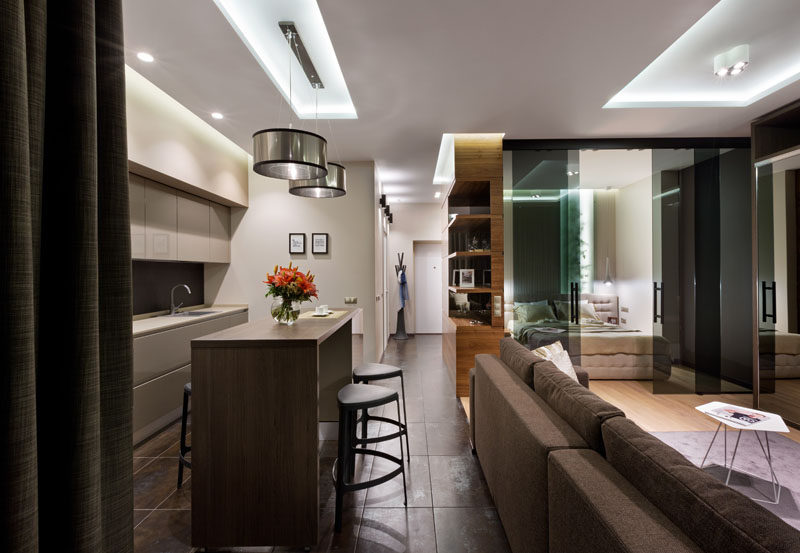 ---
And that is exactly what Nataly Bolshakova Design Studio did with the bedroom in this apartment. They used dark tinted sliding glass doors to separate the bedroom from the living area, allowing the bedroom to have its own dedicated space, and at the same time not having a full solid wall, so light and views can still pass through. It keeps the space somewhat open, but also defined at the same time.
---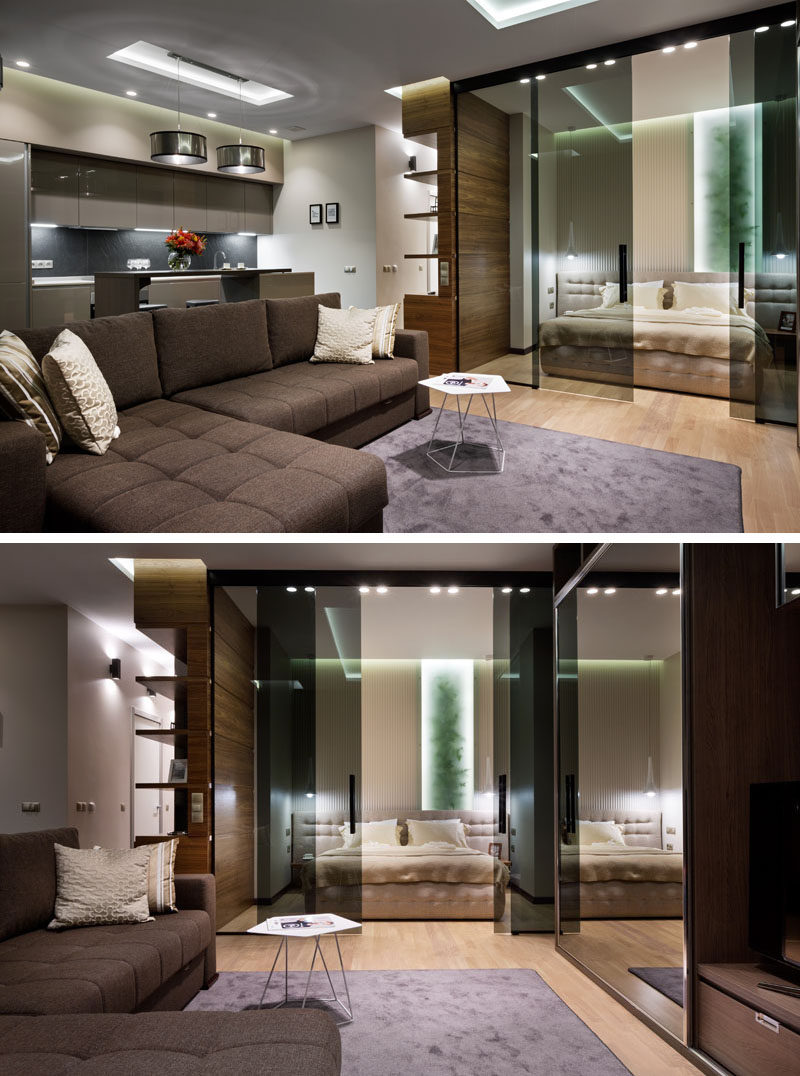 ---
Get the contemporist daily email newsletter – sign up here