These 14 Soaking Tubs Are What You Need To Relax After A Long Day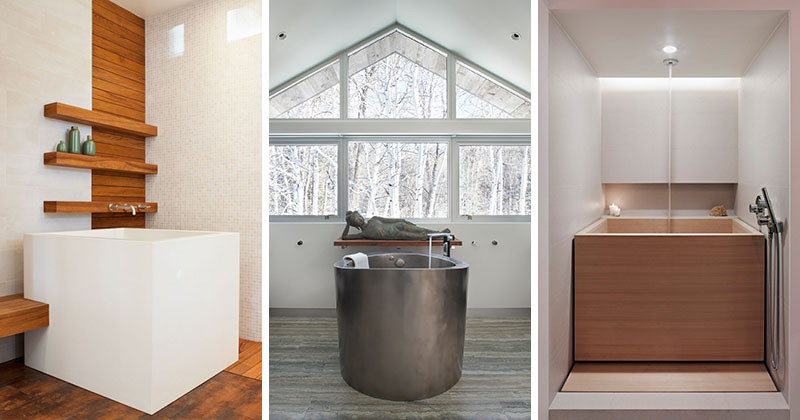 1. This centrally located soaking tub with views of the forest.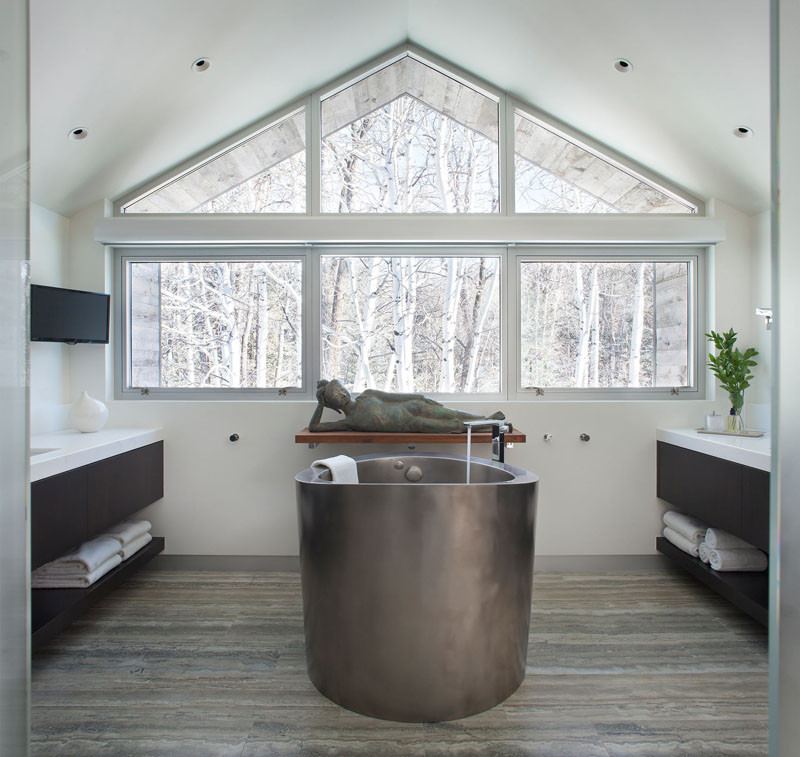 ---
2. This white square Japanese style soaking tub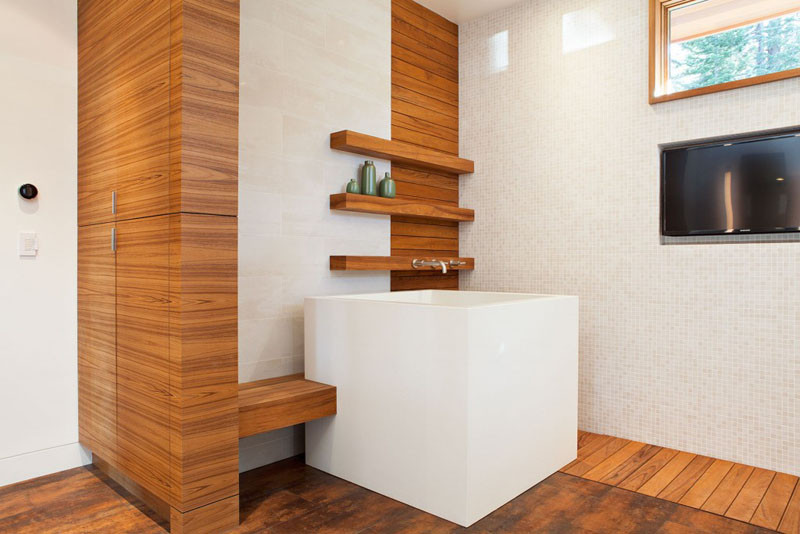 ---
3. This stainless steel soaking tub is tucked away in a quiet corner outside.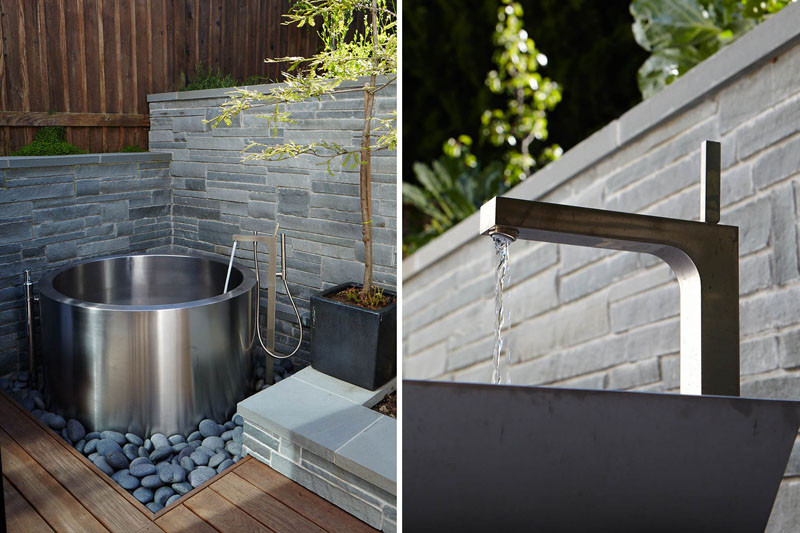 ---
4. This circular soaking tub made from stone.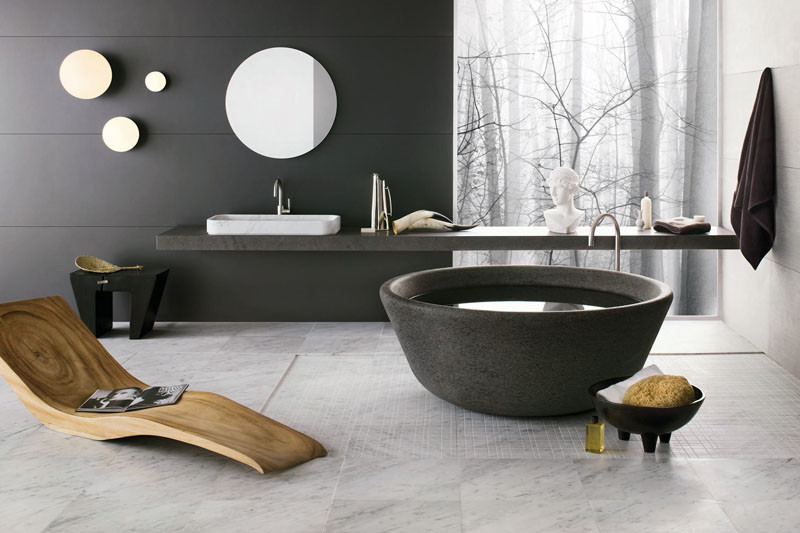 ---
5. This rectangular soaking tub surrounded by wooden slats.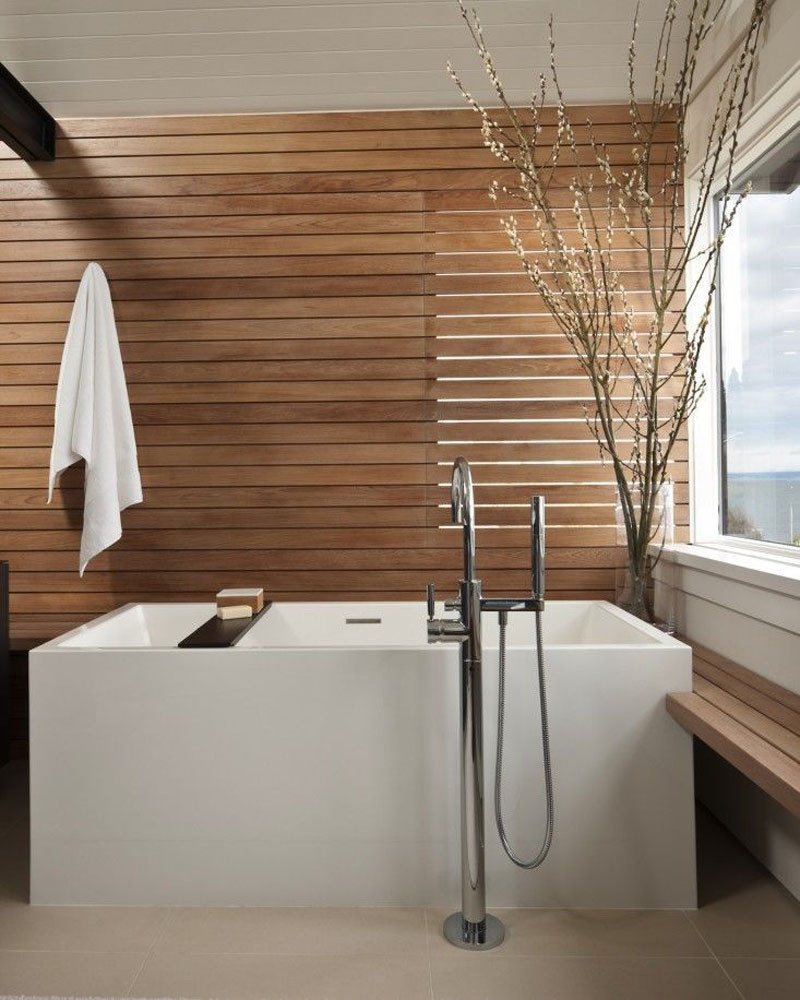 ---
6. This carved stone soaking tub.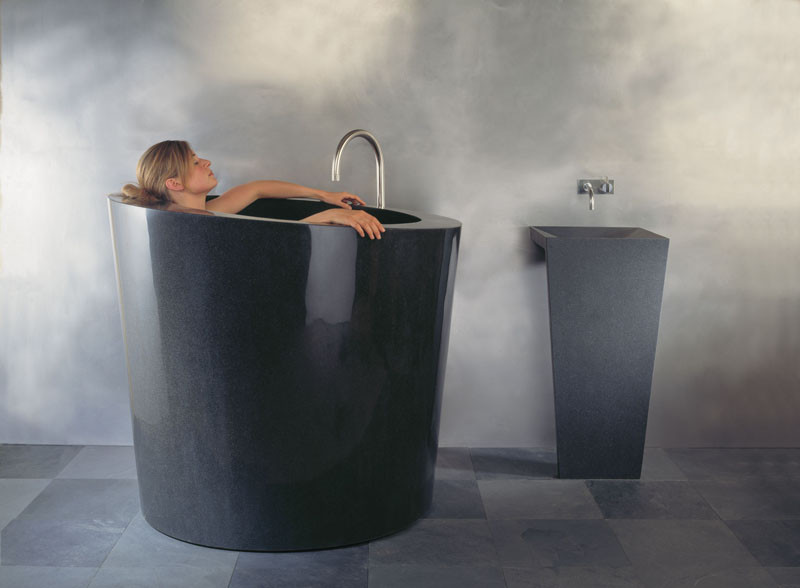 ---
7. This square soaking tub that fits snugly between the walls in this bathroom.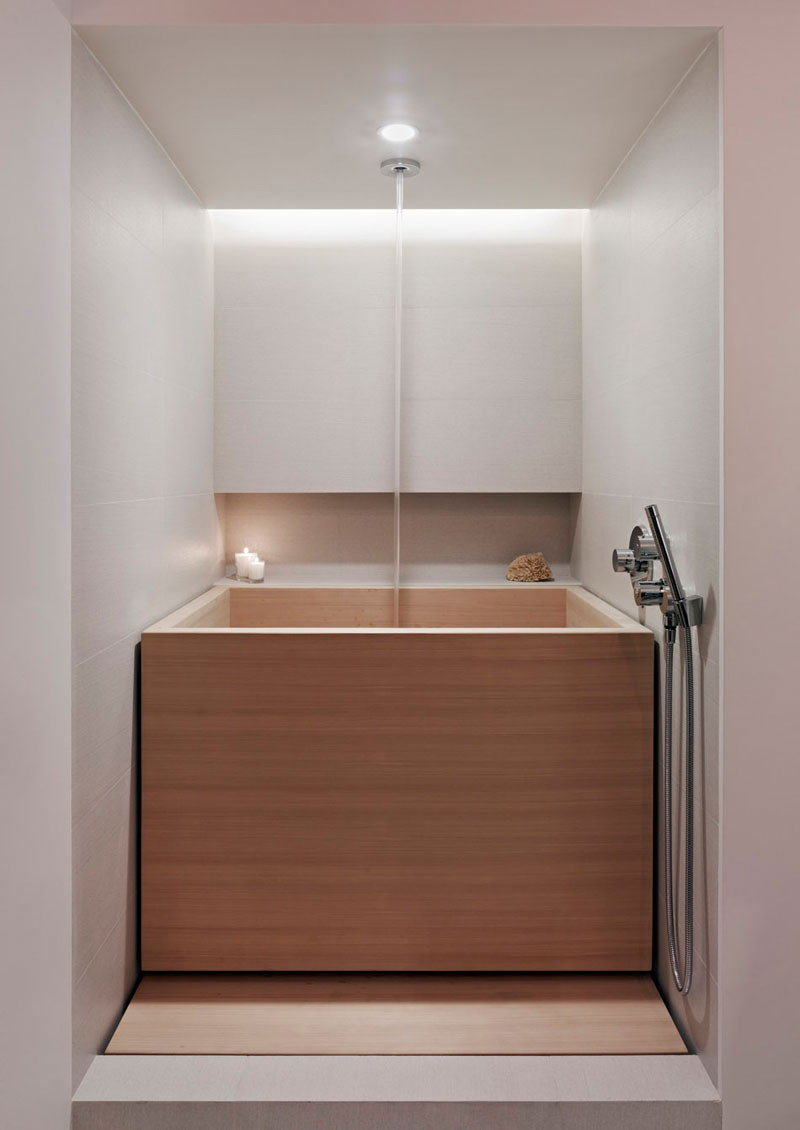 ---
8. This round soaking tub has steps built around it.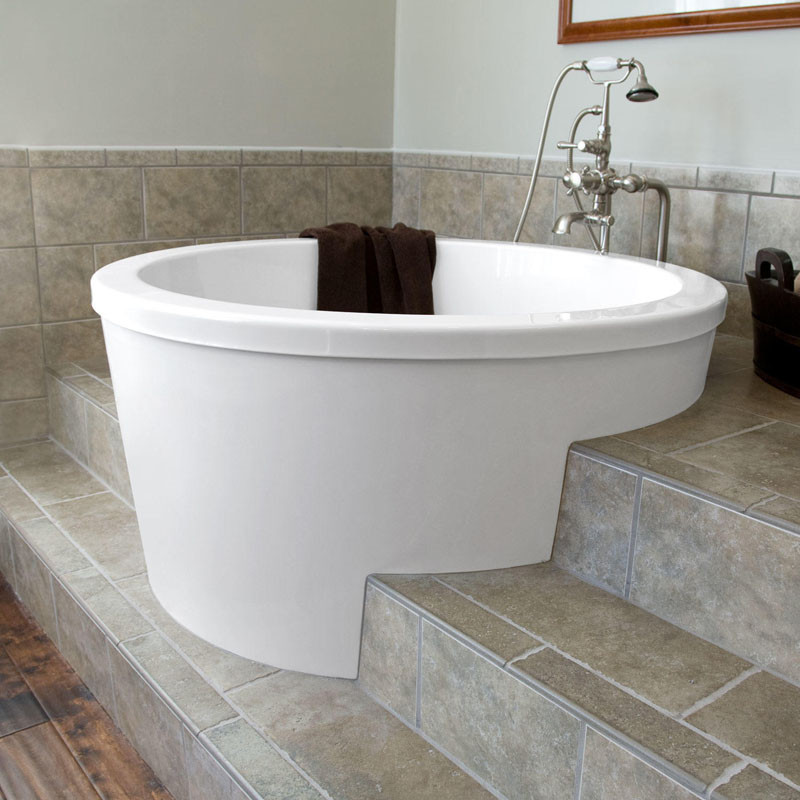 ---
9. This standalone stainless steel soaking tub.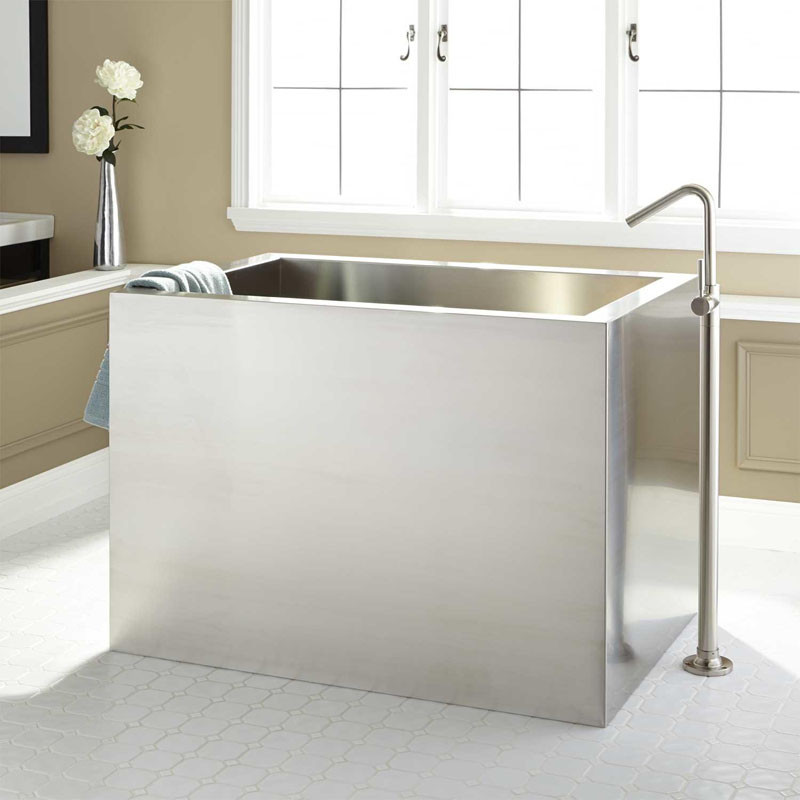 ---
10. This sunken soaking tub in Australian ski lodge.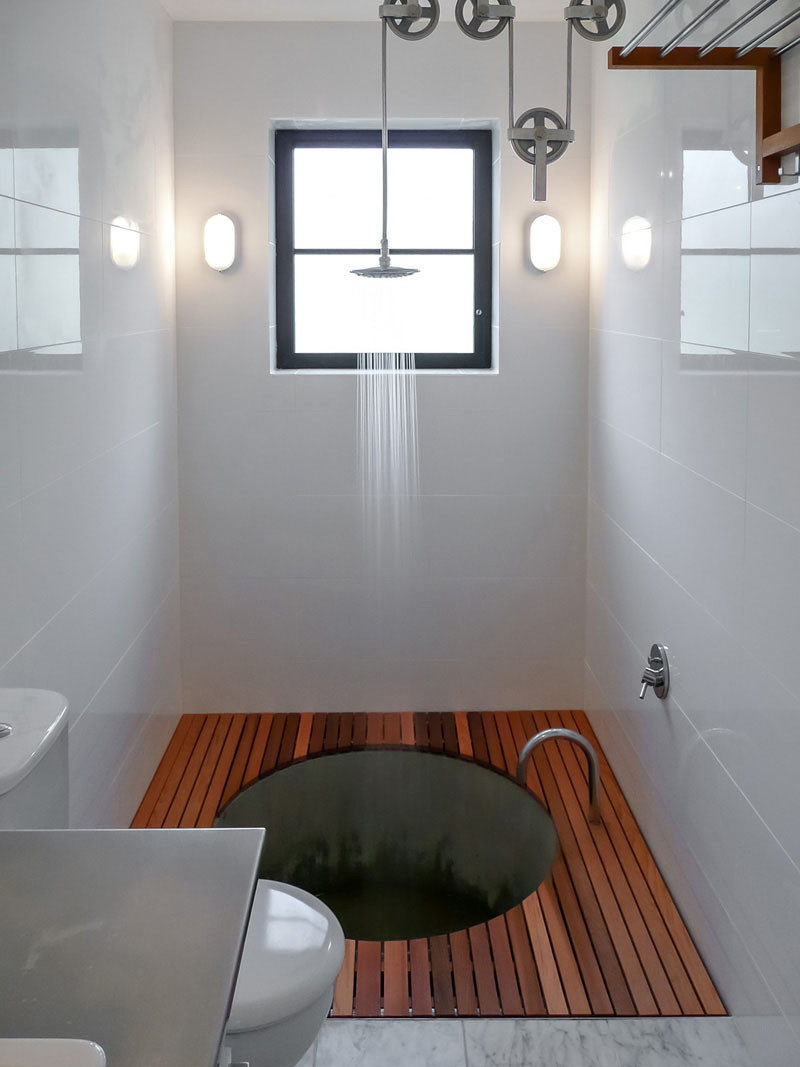 Spotted in a ski chalet designed by Lance Workshop
---
11. This round stainless steel soaking tub with a brushed interior.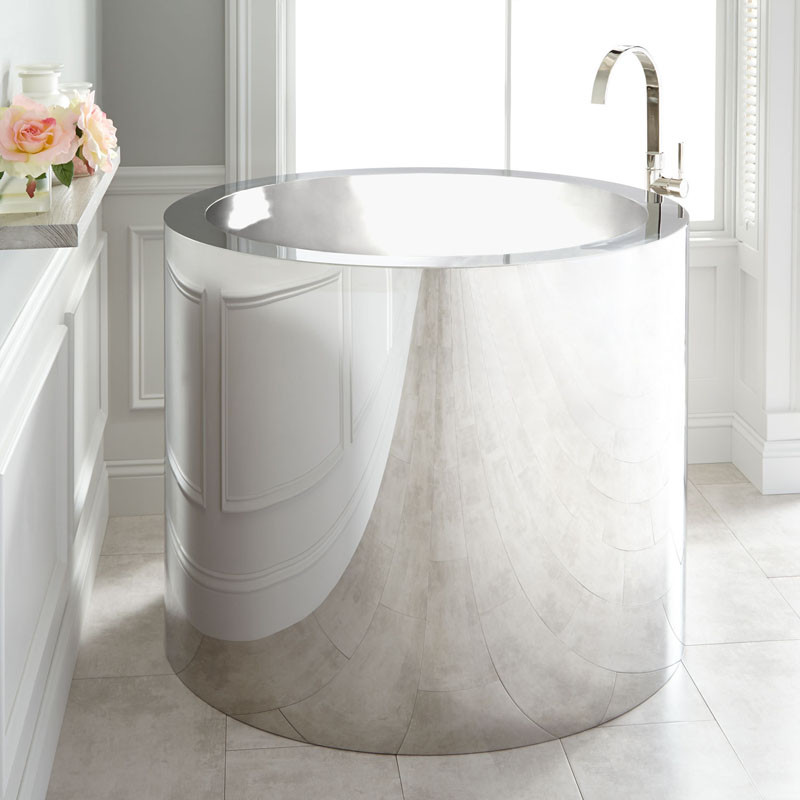 ---
12. This cedar soaking tub adds a touch of warmth and nature to your bathroom.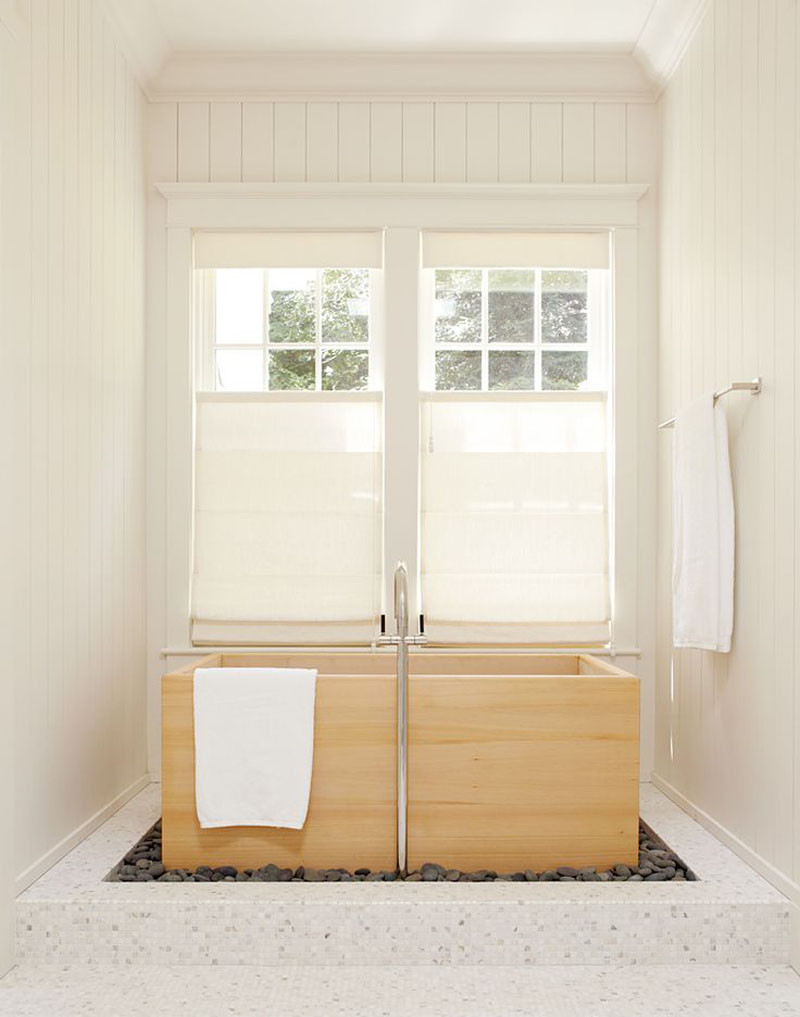 ---
13. This round soaking tub has mini platforms built around it.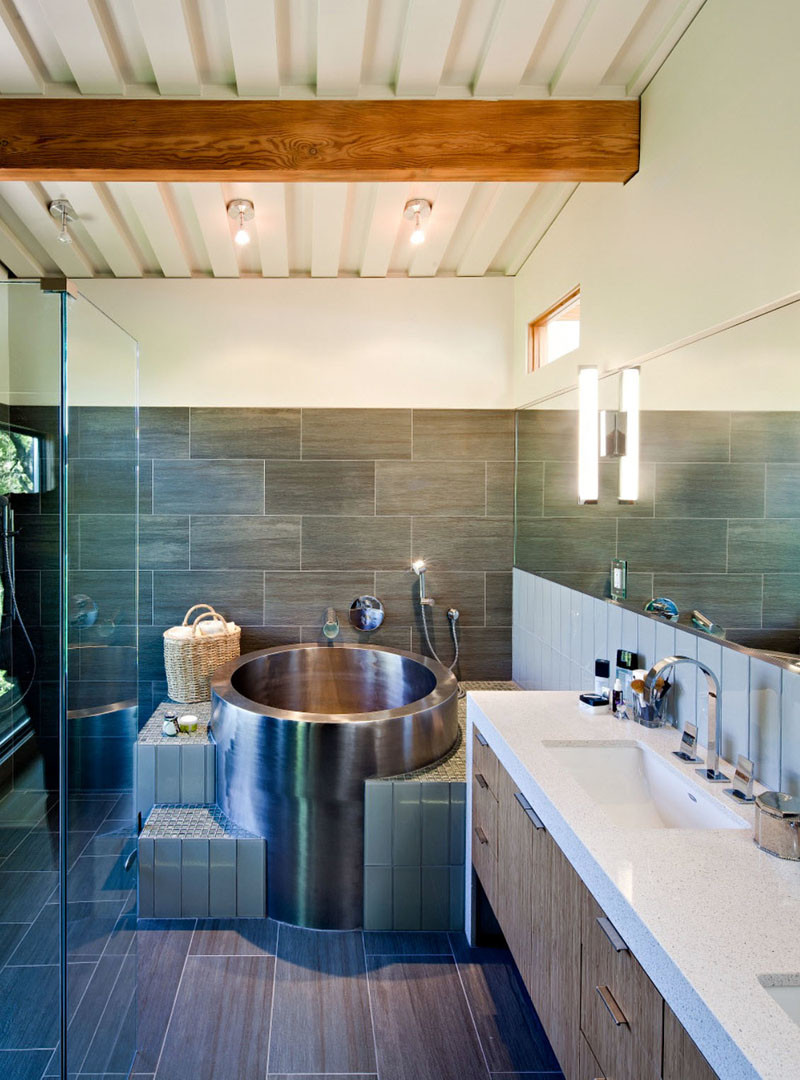 Spotted in the Orinda Remodel project by WA Design
---
14. This soaking tub in a Vancouver hotel room with views of the harbor and mountains.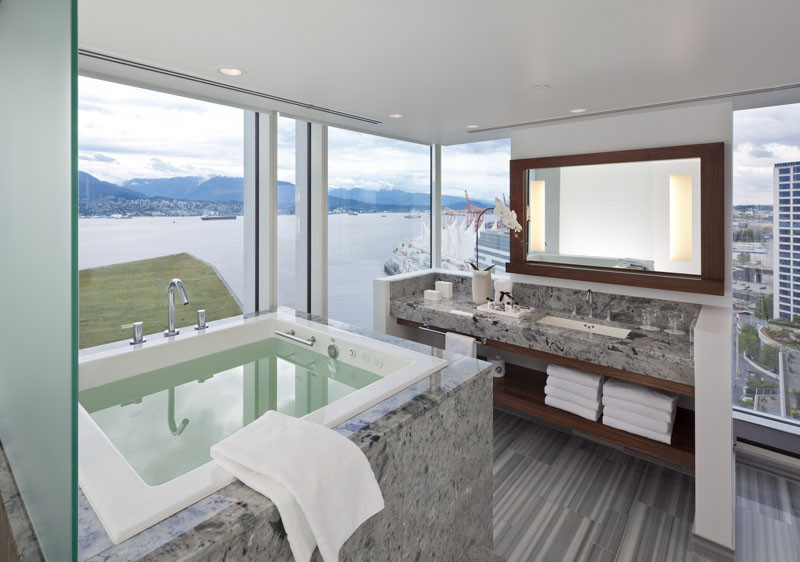 ---
Get the contemporist daily email newsletter – sign up here