This kitchen has an island with a built-in sofa
Here is something you don't see everyday, when asked by their clients to create a kitchen that would offer views across their garden, The Myers Touch designed a kitchen with an island that houses a built-in sofa.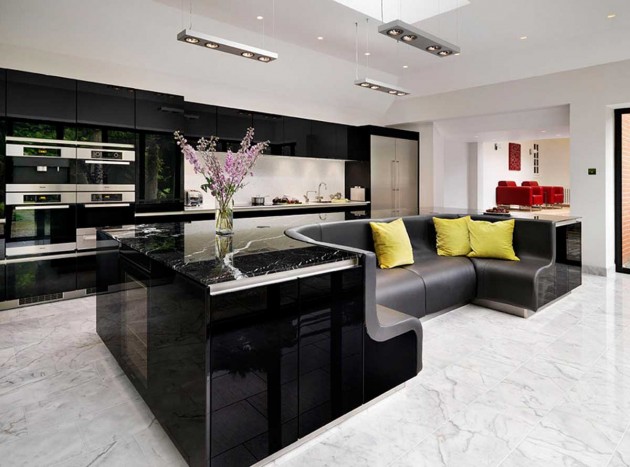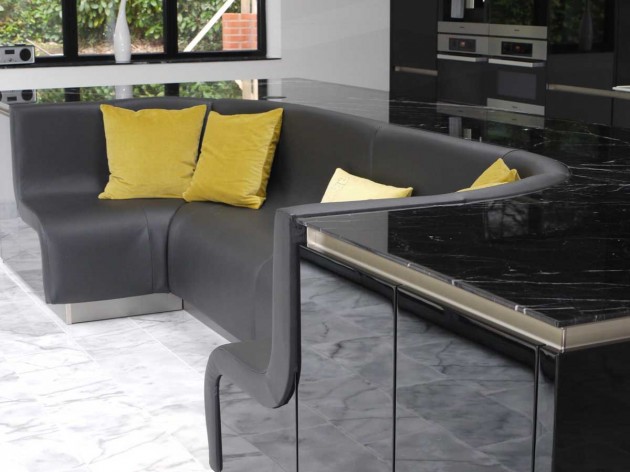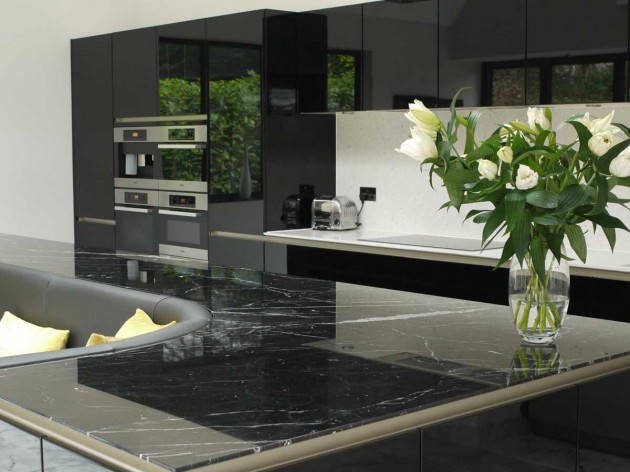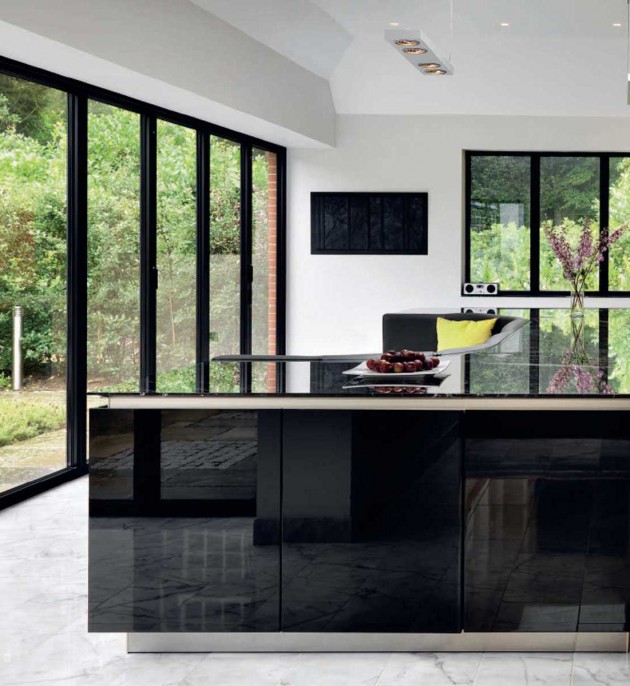 From the designers
The Brief
When building an extension onto their 1908 home, this couple wanted a kitchen that would offer views across their garden. They also needed it to complement the old part of the house, whilst having a distinctive separation in the contemporary extension.

The Challenge
They now have a modern kitchen with light flooding in. The colours and materials provide a link with the existing oak flooring in the hallway. The stunning SieMatic units are in black high gloss lacquer, with integrated Gaggenau and Miele appliances.

The Outcome
The property owners and their guests enjoy garden views from the whole kitchen, particularly their bespoke, casual dining area with matt leather seating. The overall design and appliances meet both their practical and aesthetic needs, making it a relaxed environment to live in.
Design: The Myers Touch