Bedroom Design Idea – Use A Single Accent Color For A Cohesive Look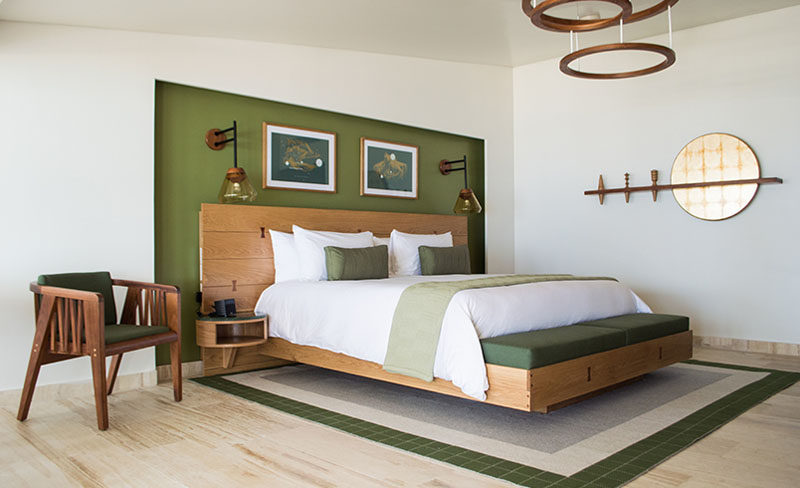 Photography by InterContinental Hotels & Resorts
When design studio mob were tasked with redesigning the rooms for the InterContinental Presidente Hotel in Cozumel, Mexico, they chose specific accent colors for each room and they used them repeatedly to achieve a cohesive look.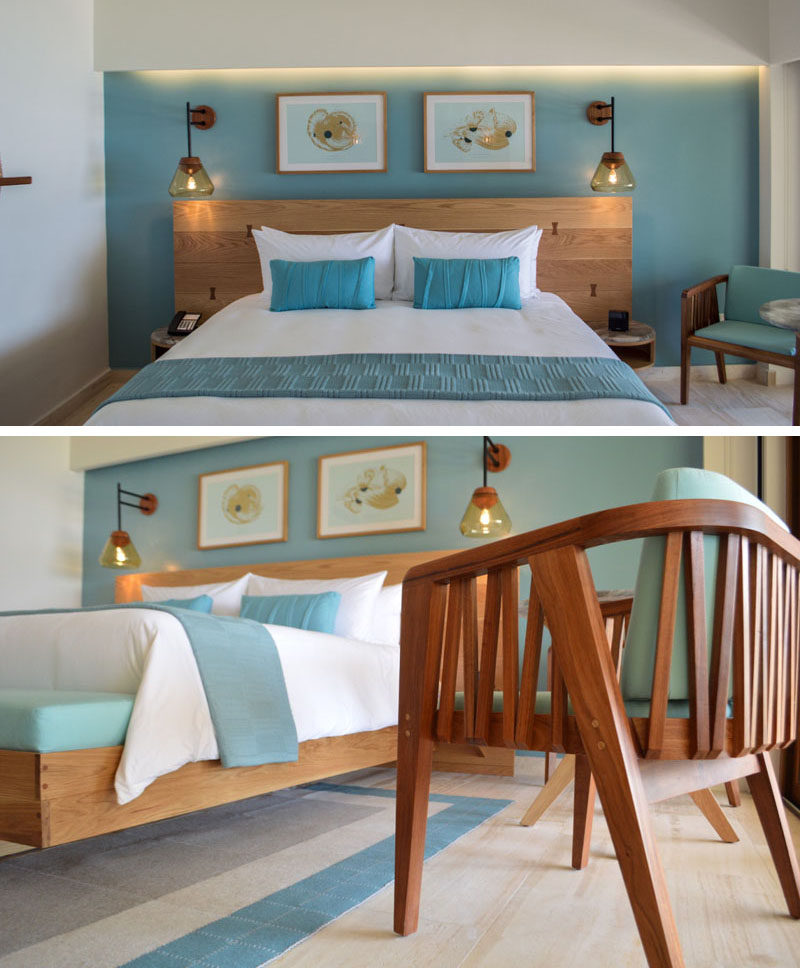 Photography by InterContinental Hotels & Resorts
---
Some rooms have a theme of green, while others have a blue. They introduced these colors into the rooms by painting a section of the wall behind the headboard, adding pillows and throws at the end of the bed, having a rug under the bed with a border the same color, and also by including chairs with colored upholstery.
---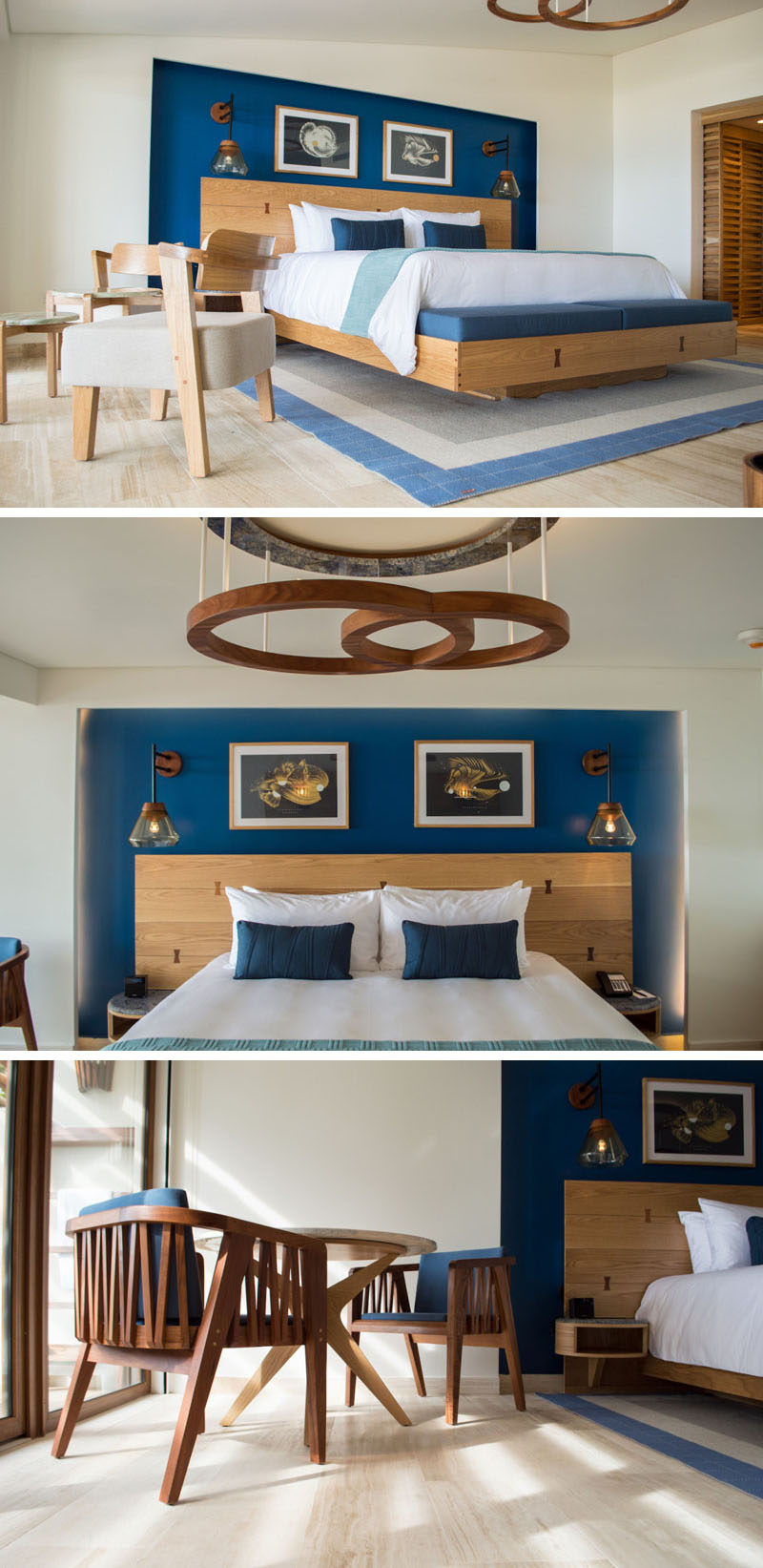 Photography by InterContinental Hotels & Resorts
---
Get the contemporist daily email newsletter – sign up here