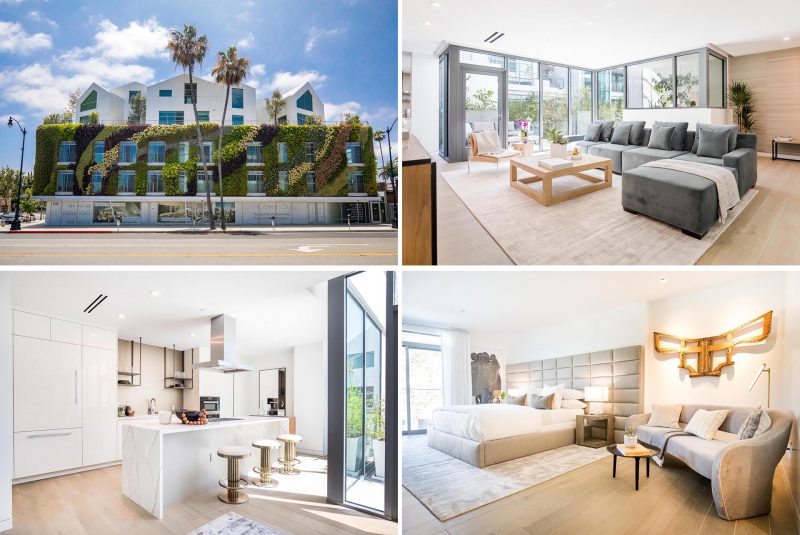 Architect Ma Yansong of MAD Architects has designed Gardenhouse, an apartment building designed to resemble a hillside village.
Located in Beverly Hills, the Gardenhouse seamlessly blends indoors and outdoors through balconies, paved courtyards, planted areas, and a large external 6,700-square-foot living wall.
The building includes a total of 16 residences, made up of five Sky Villas, three Row Houses, and eight Garden Flats, while the living wall was designed by landscape architect Scott Hutcheon, in collaboration with LA-based architecture firm Gruen Associates.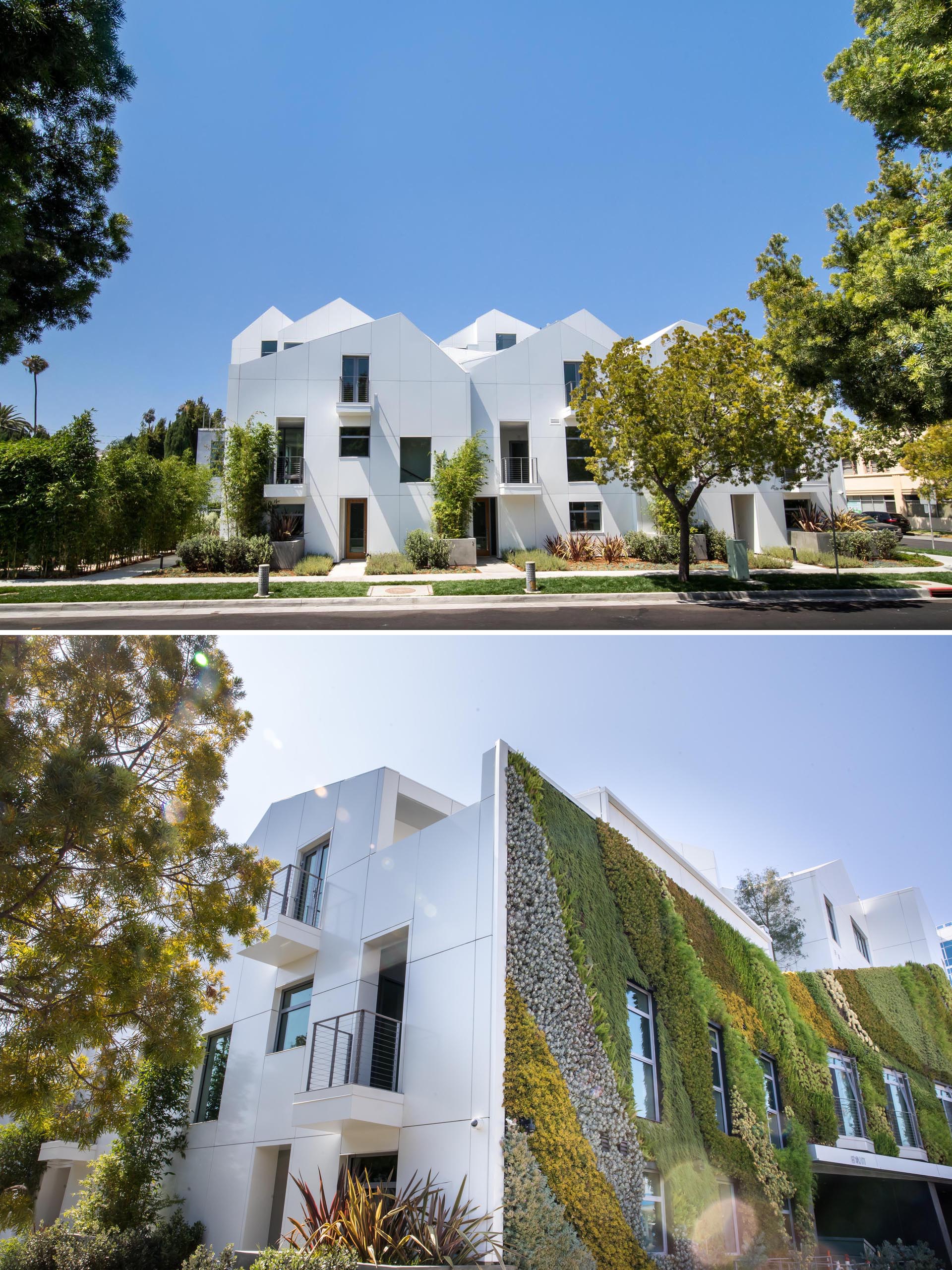 The residences feature the space and privacy of a single custom home and showcase expansive, open-concept floor plans with walls of windows, and private outdoor living spaces.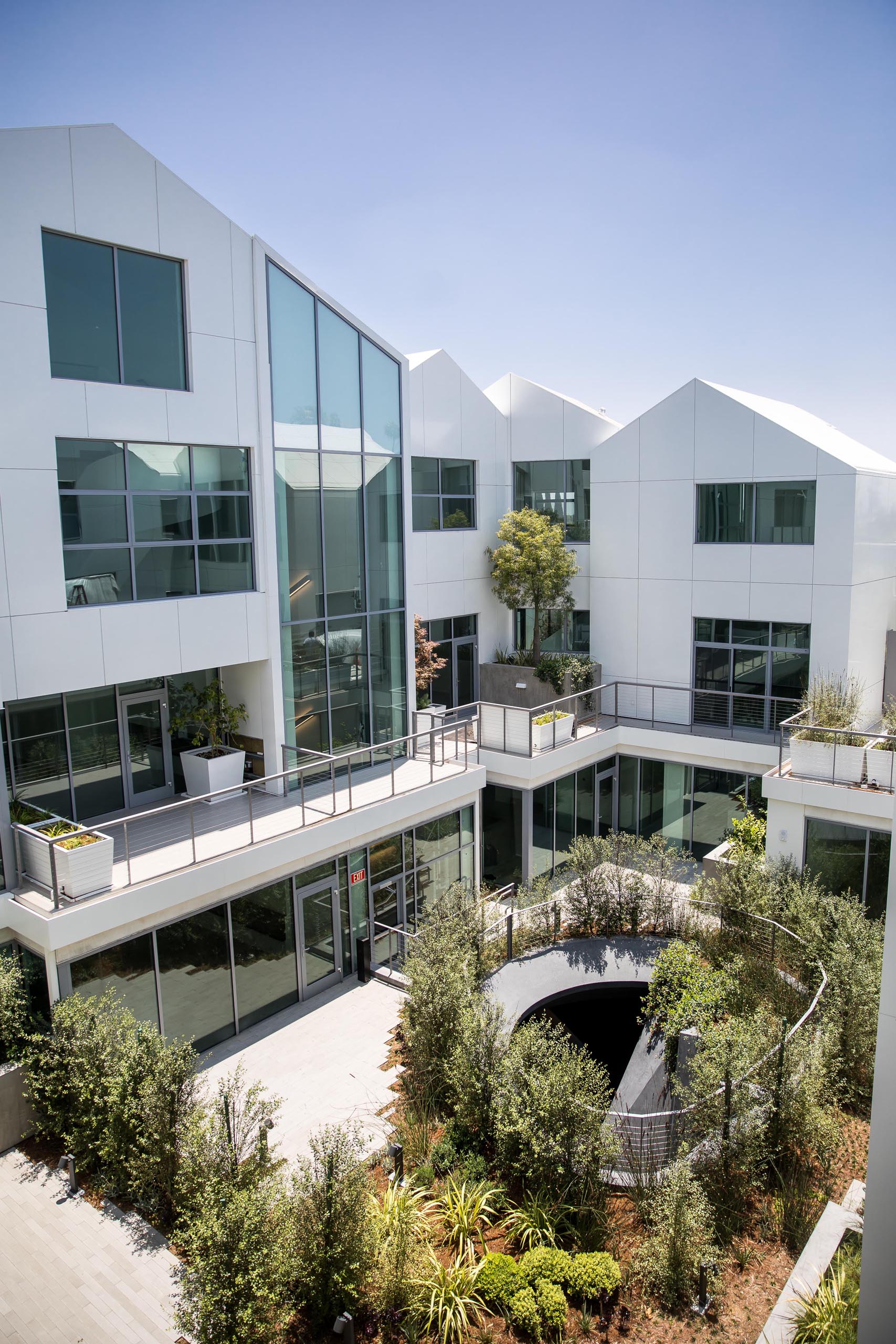 The interiors, designed by Rottet Studio, incorporate finishes that complement the architecture such as gallery-like spaces for unique furnishings and art.
Also included in the interiors throughout the building are gourmet kitchens with Miele appliances, Snaidero cabinets, and stone countertops, as well as master bathrooms with TOTO fixtures, marble countertops, heated floors, and Japanese-style onsen wet rooms with free-standing Kohler tubs.
The Sky Villas
Each individual Sky Villa is perched at the top of Gardenhouse, and include 3 bedrooms over two-story floorplans. They have double-height living areas with a sculptural staircase connecting the main level to the bedroom level.
Here's a look at Sky Villa 18…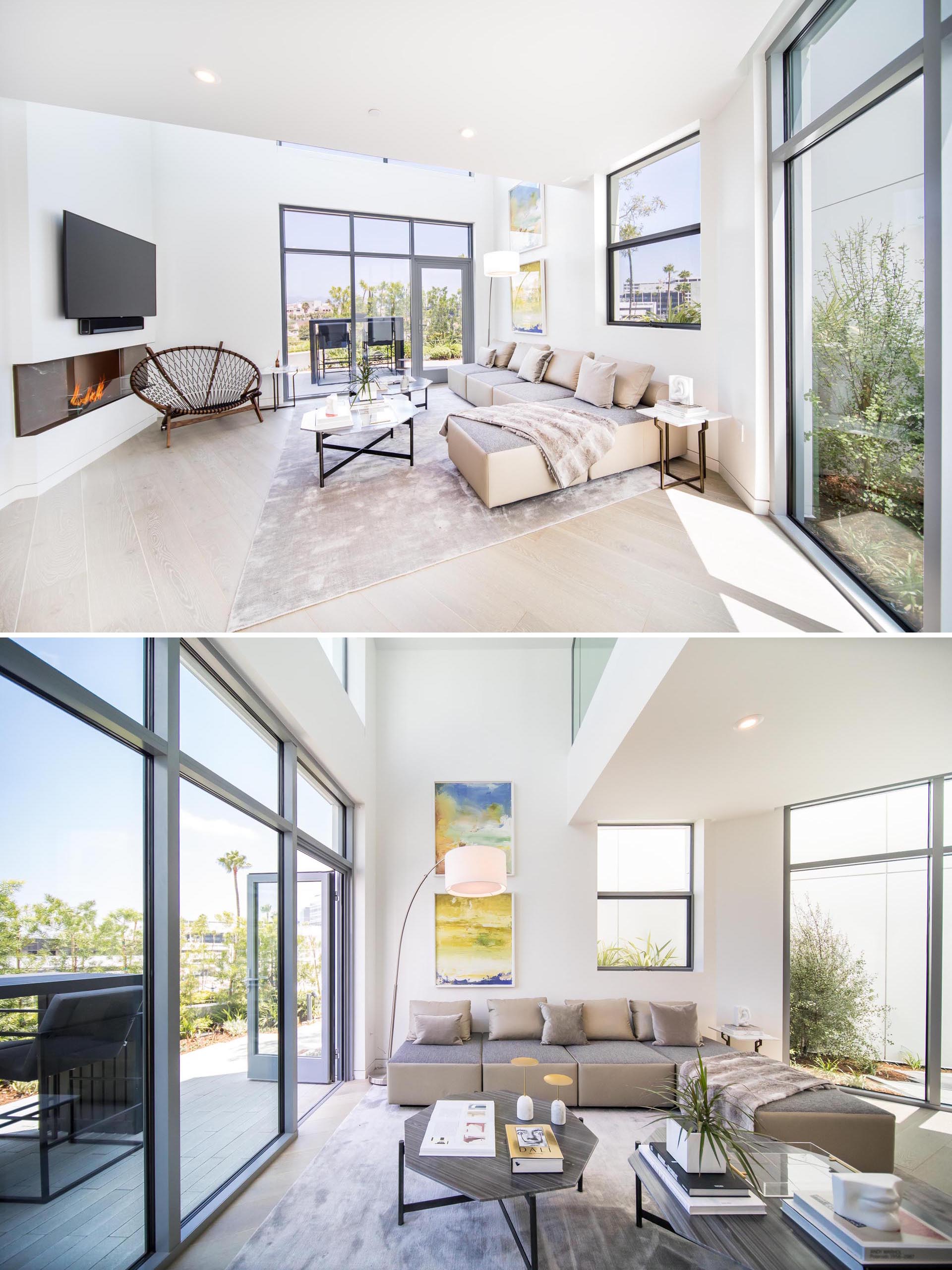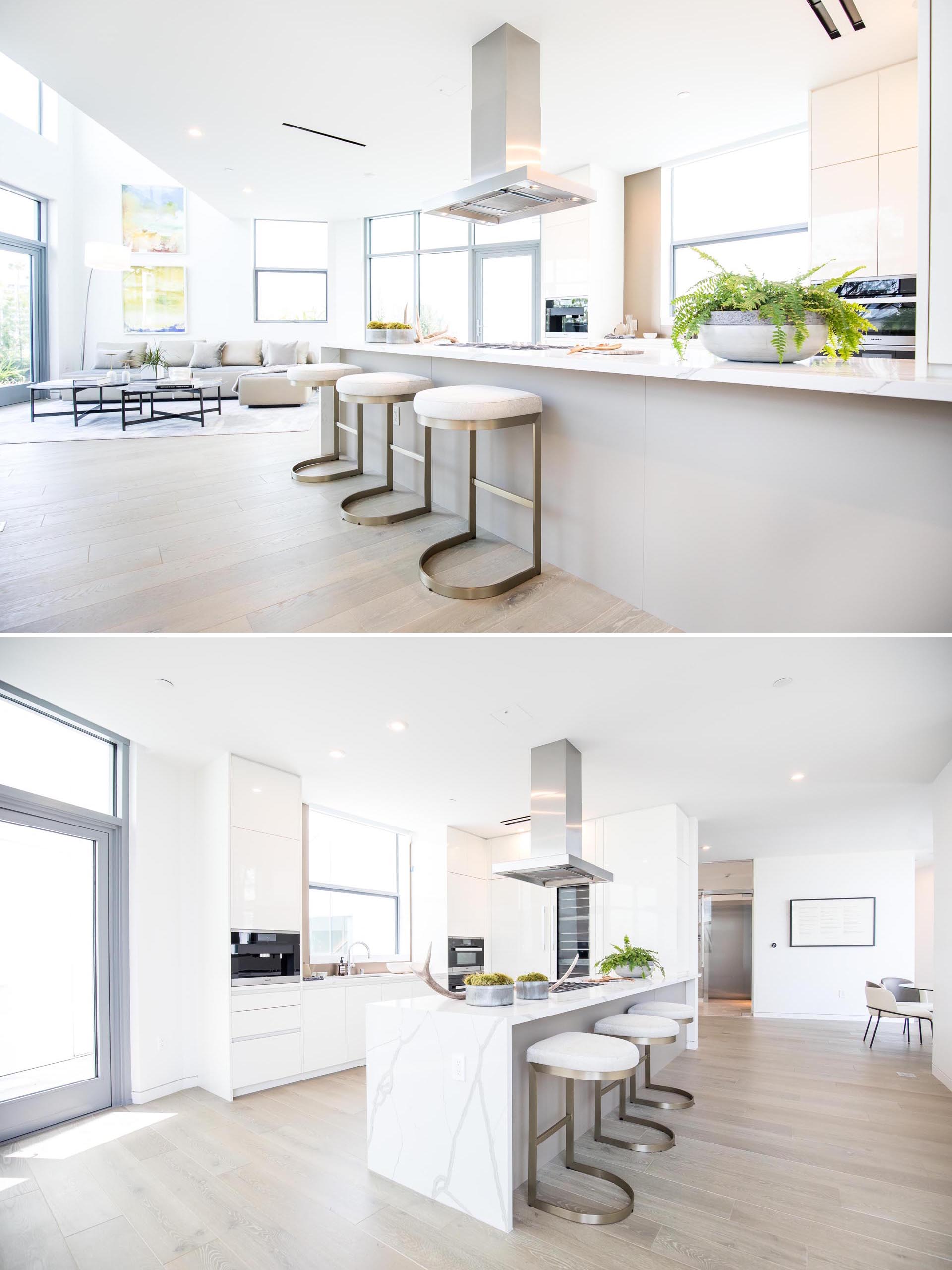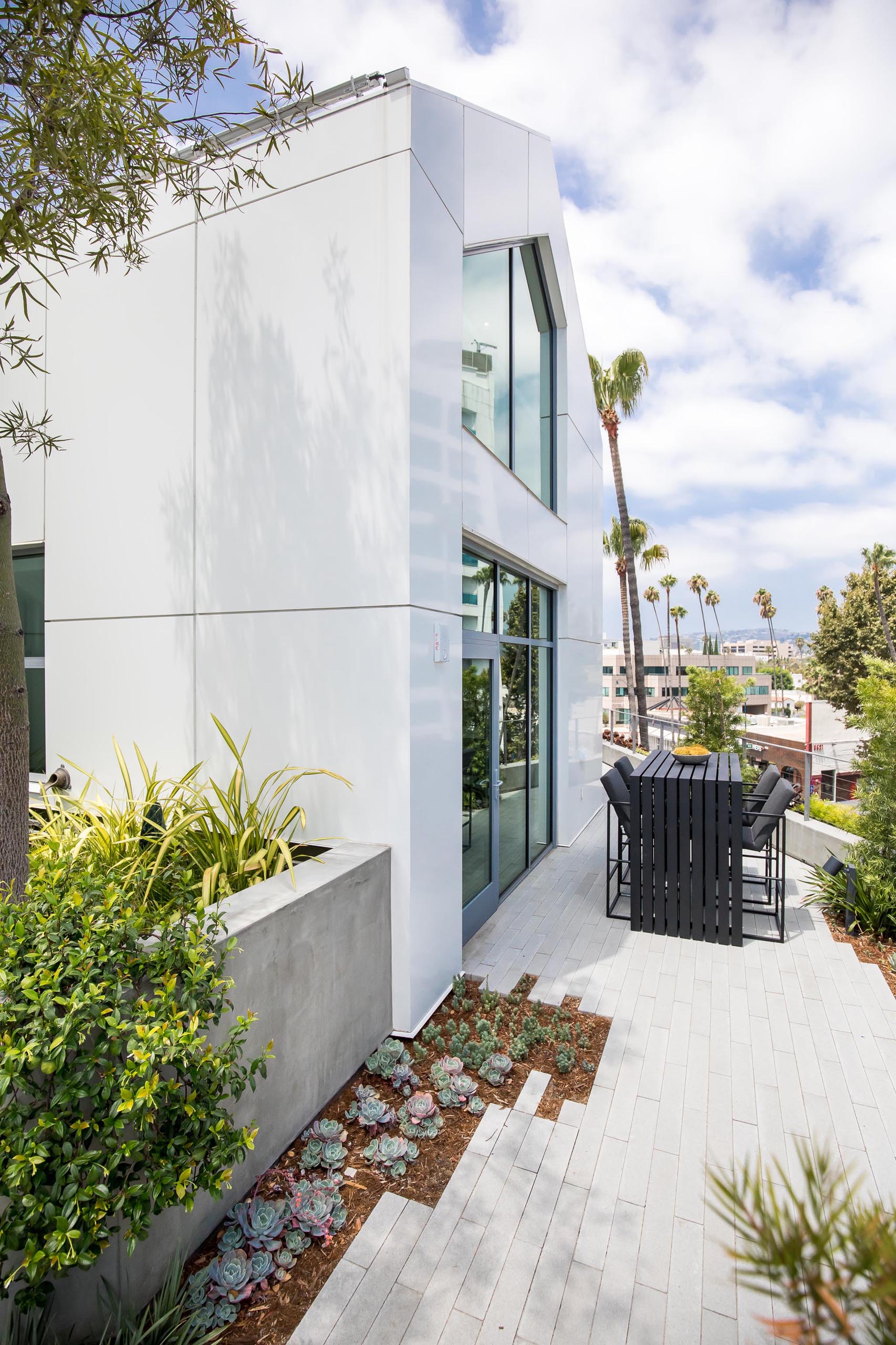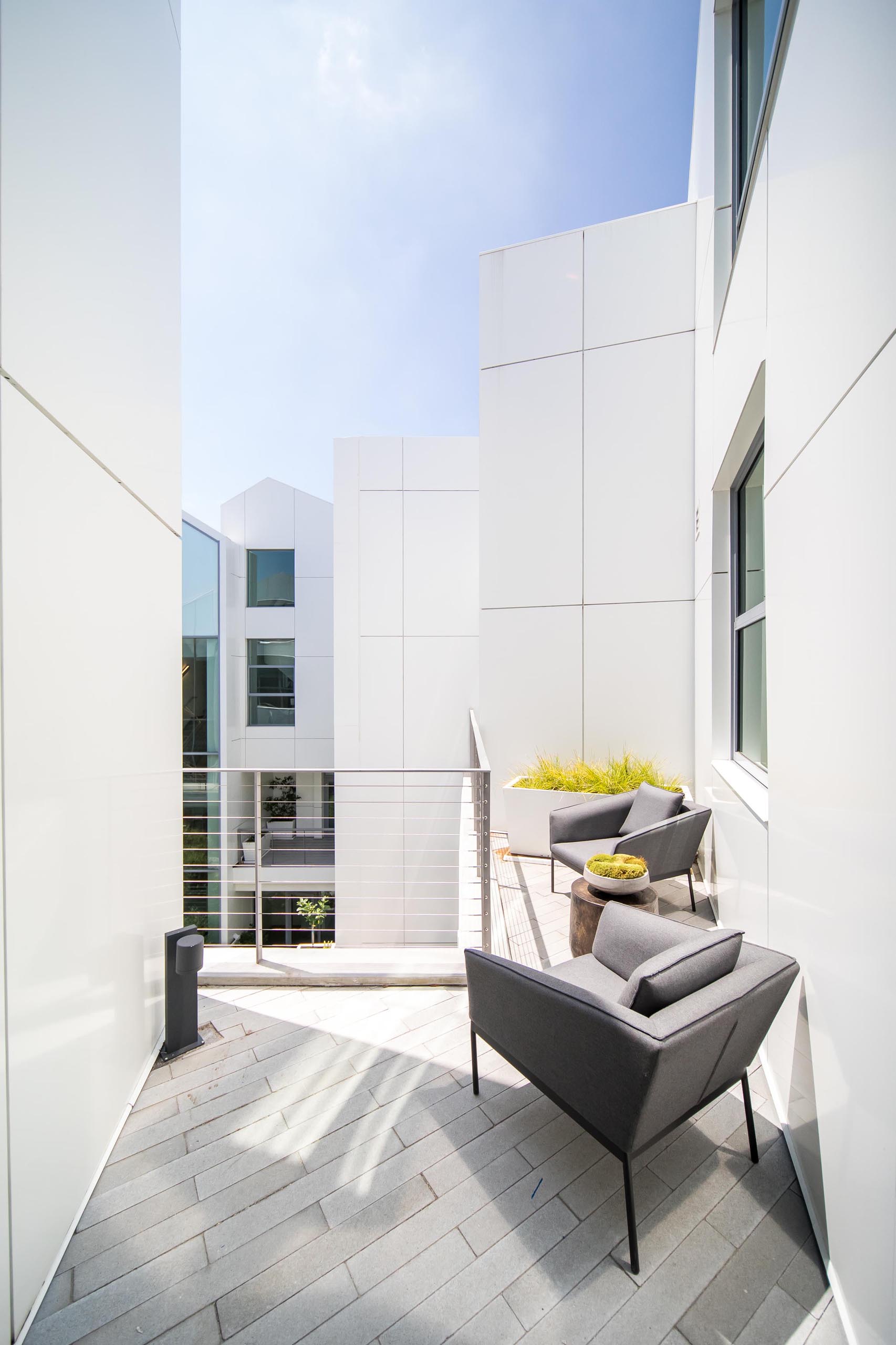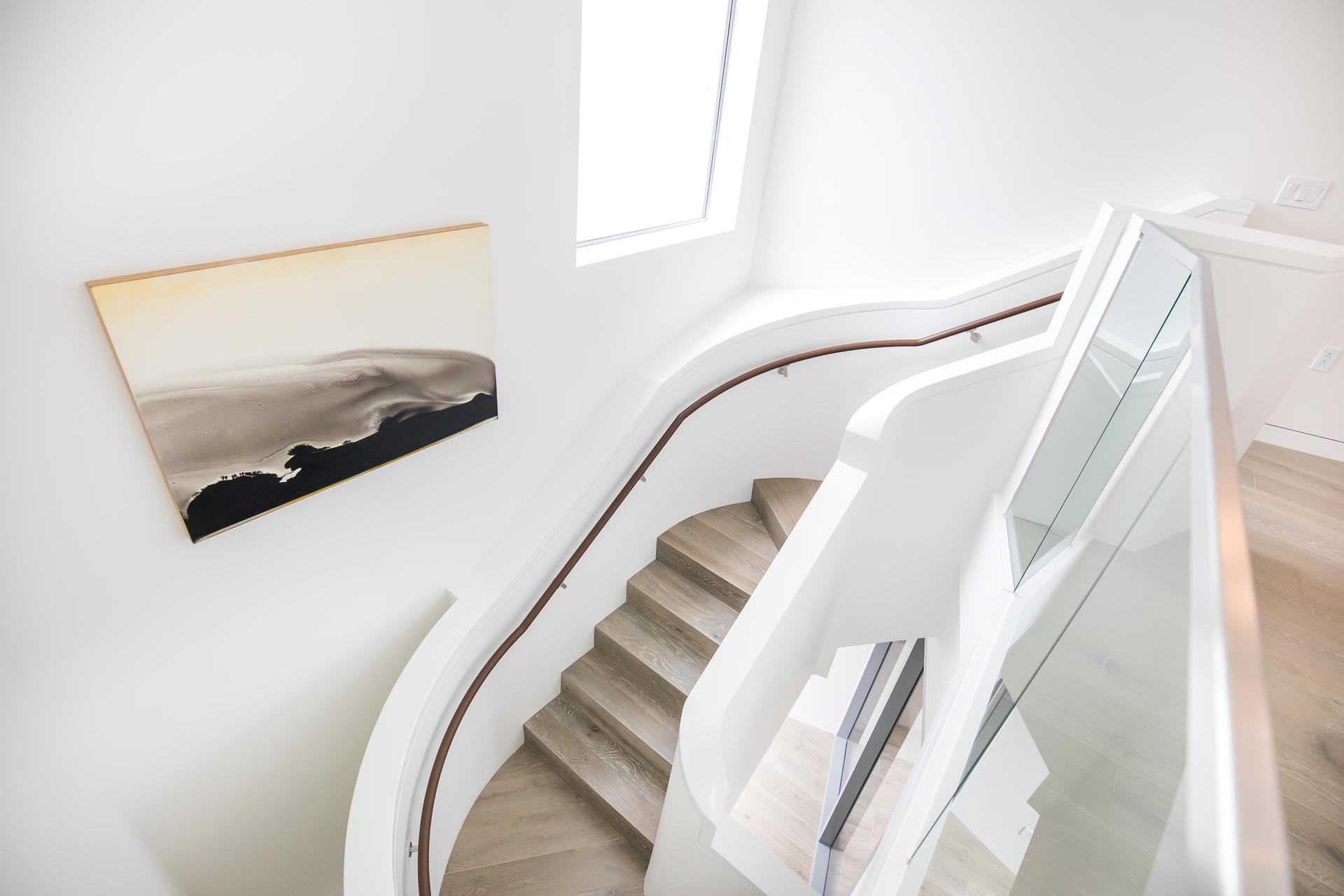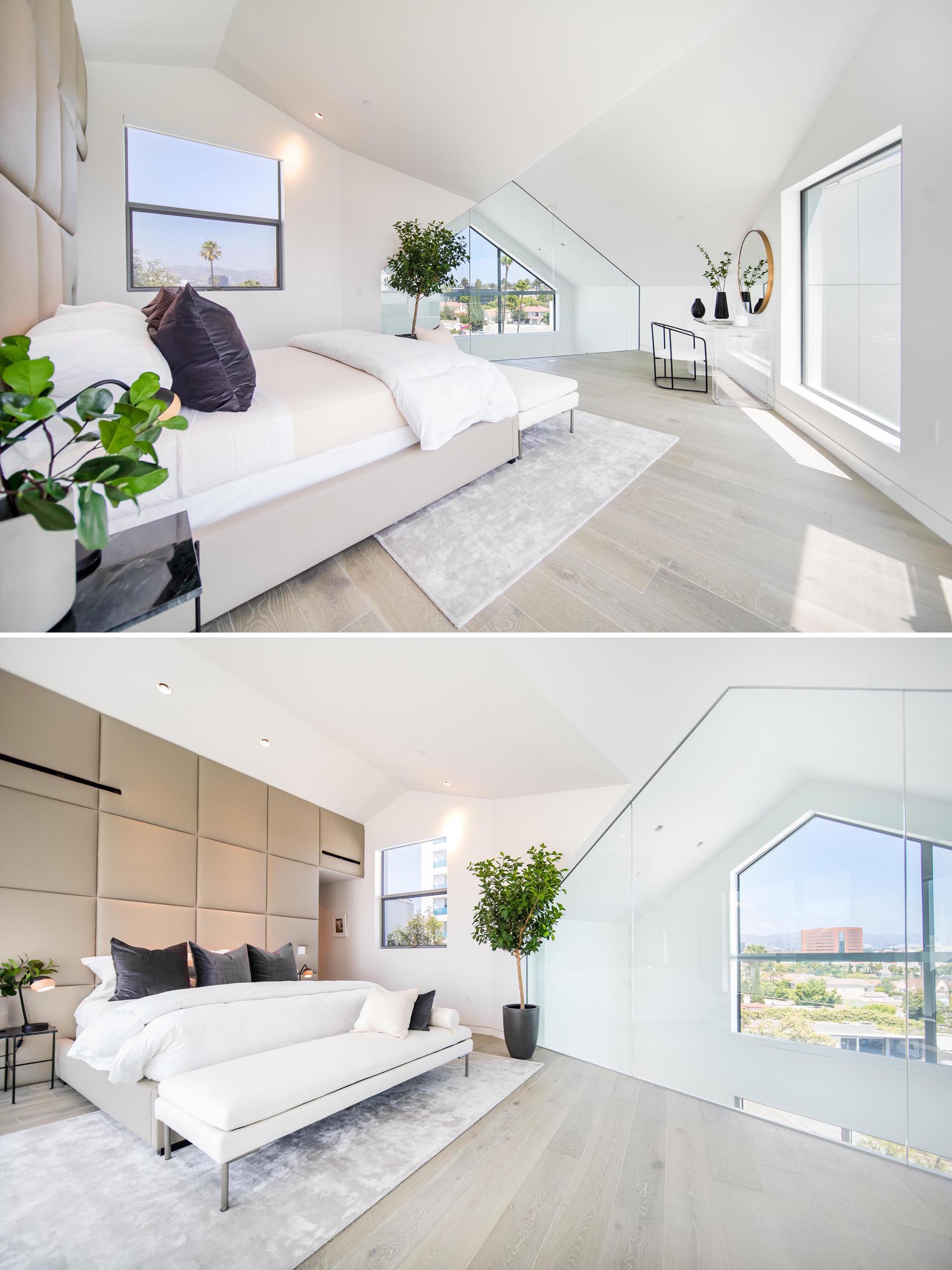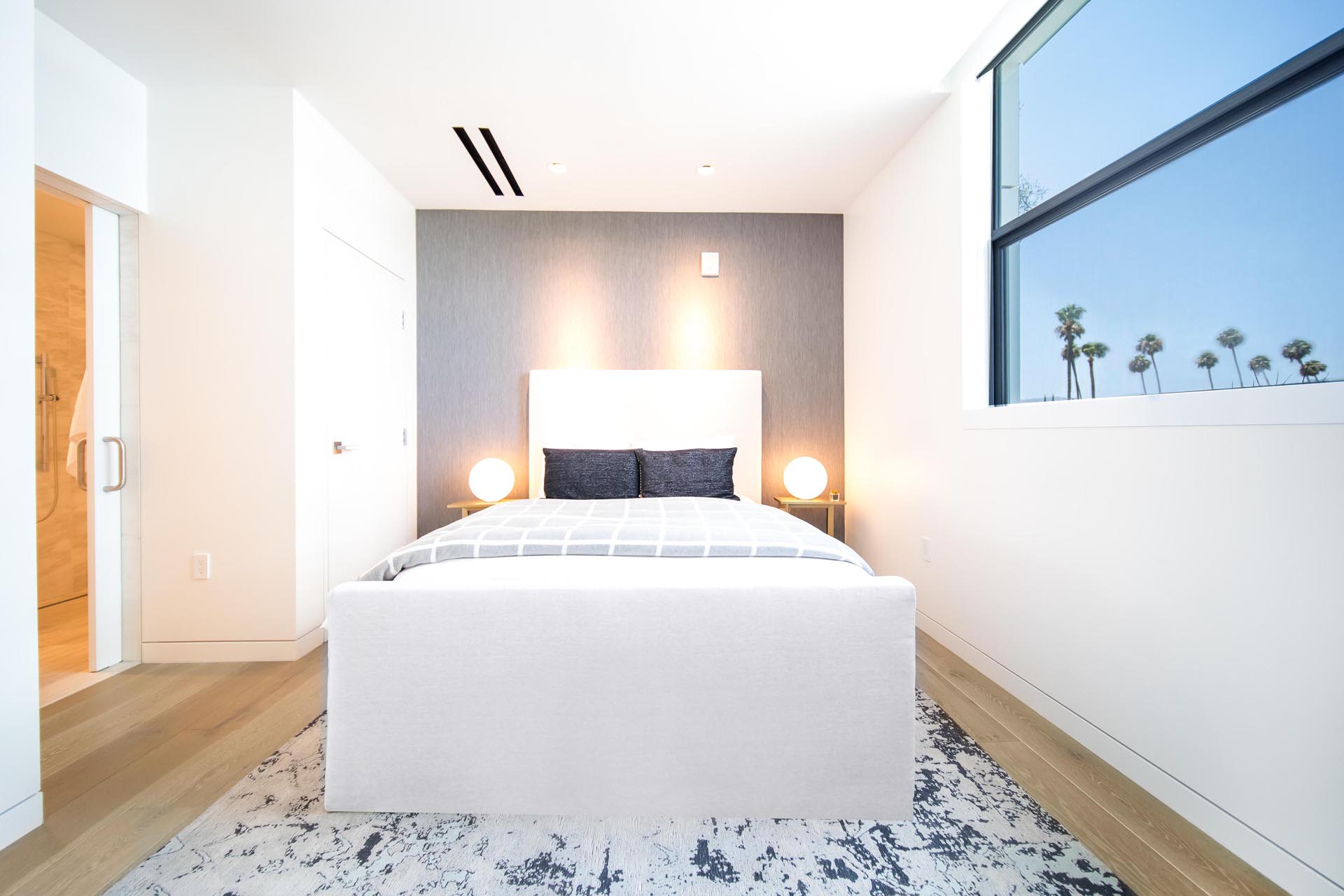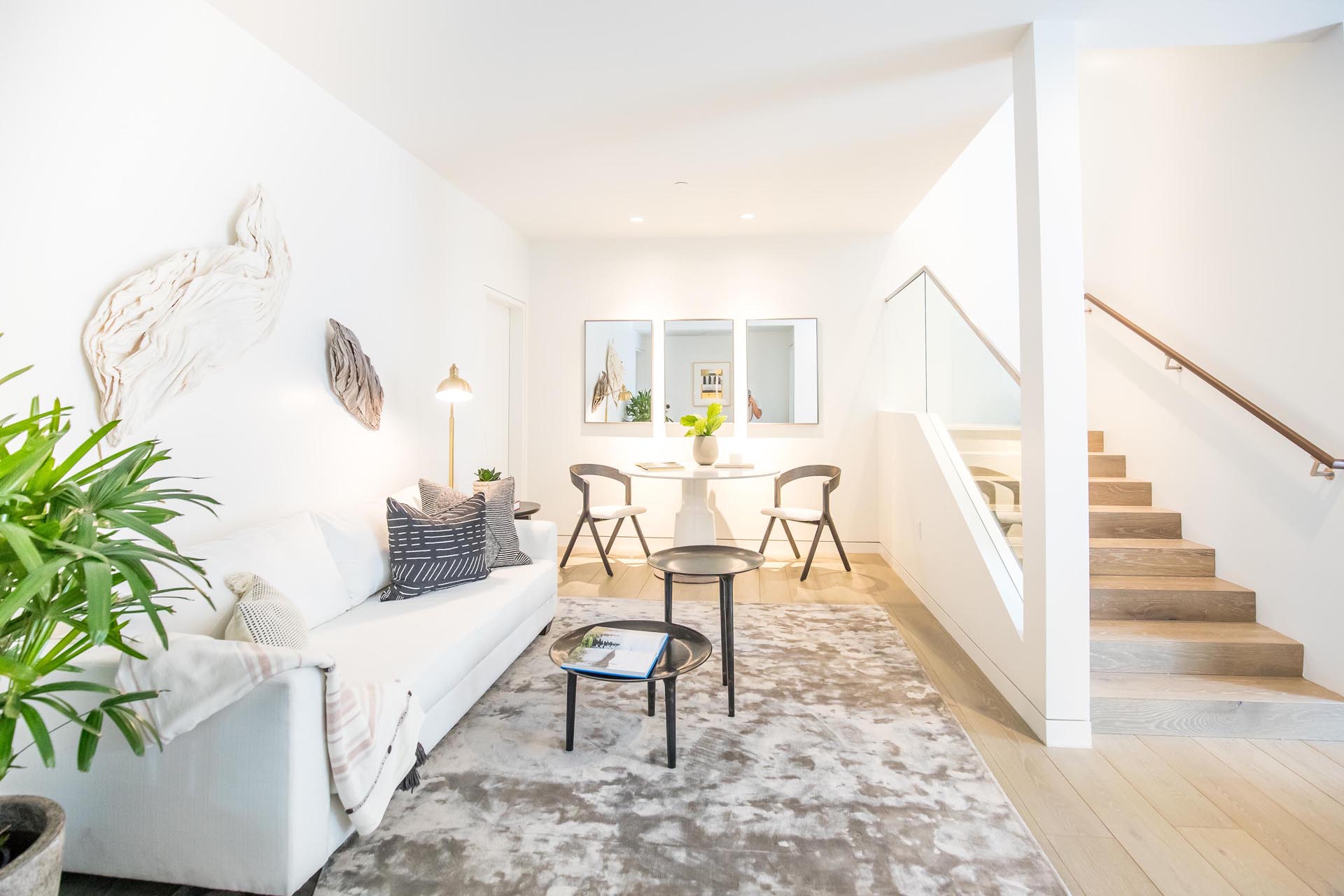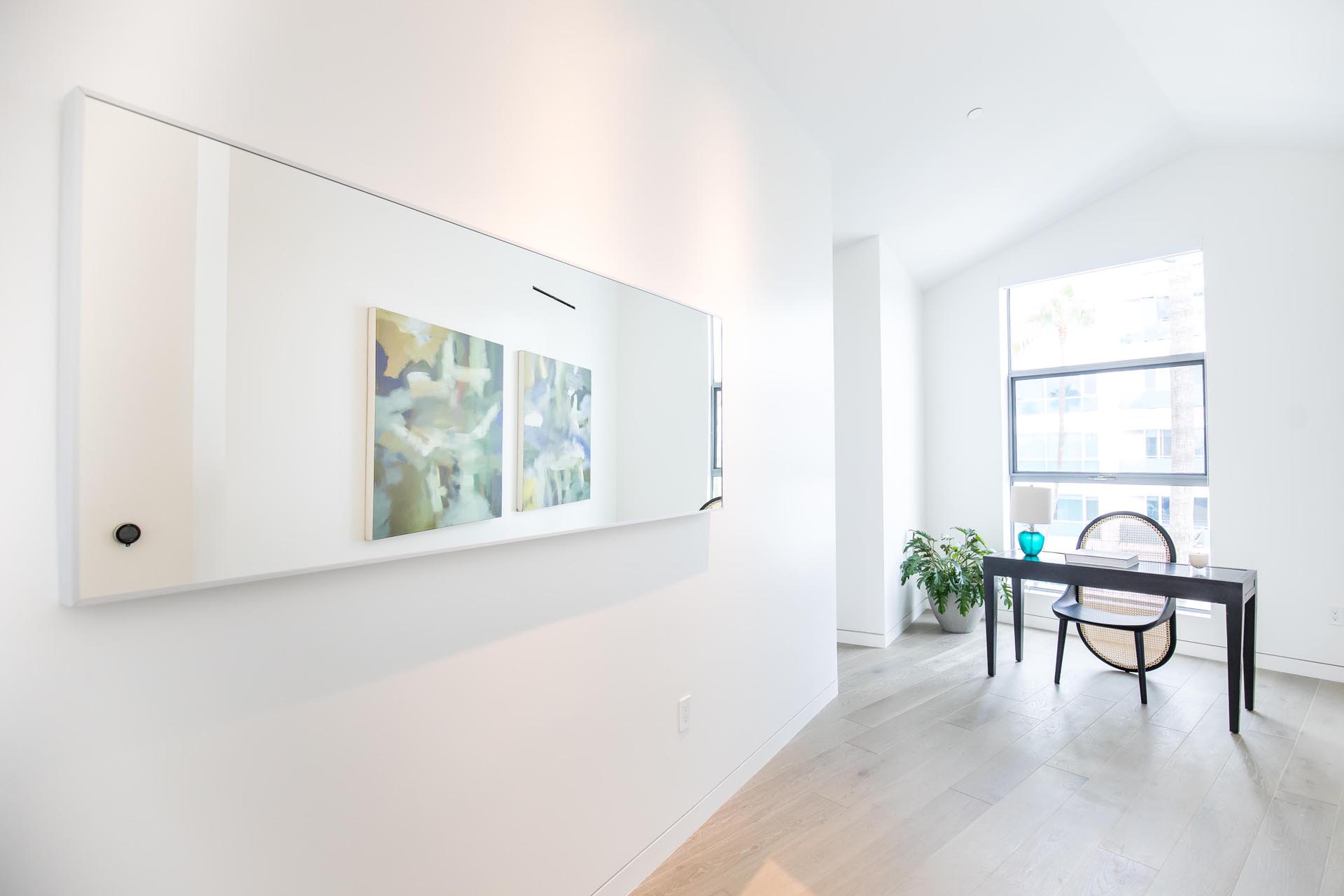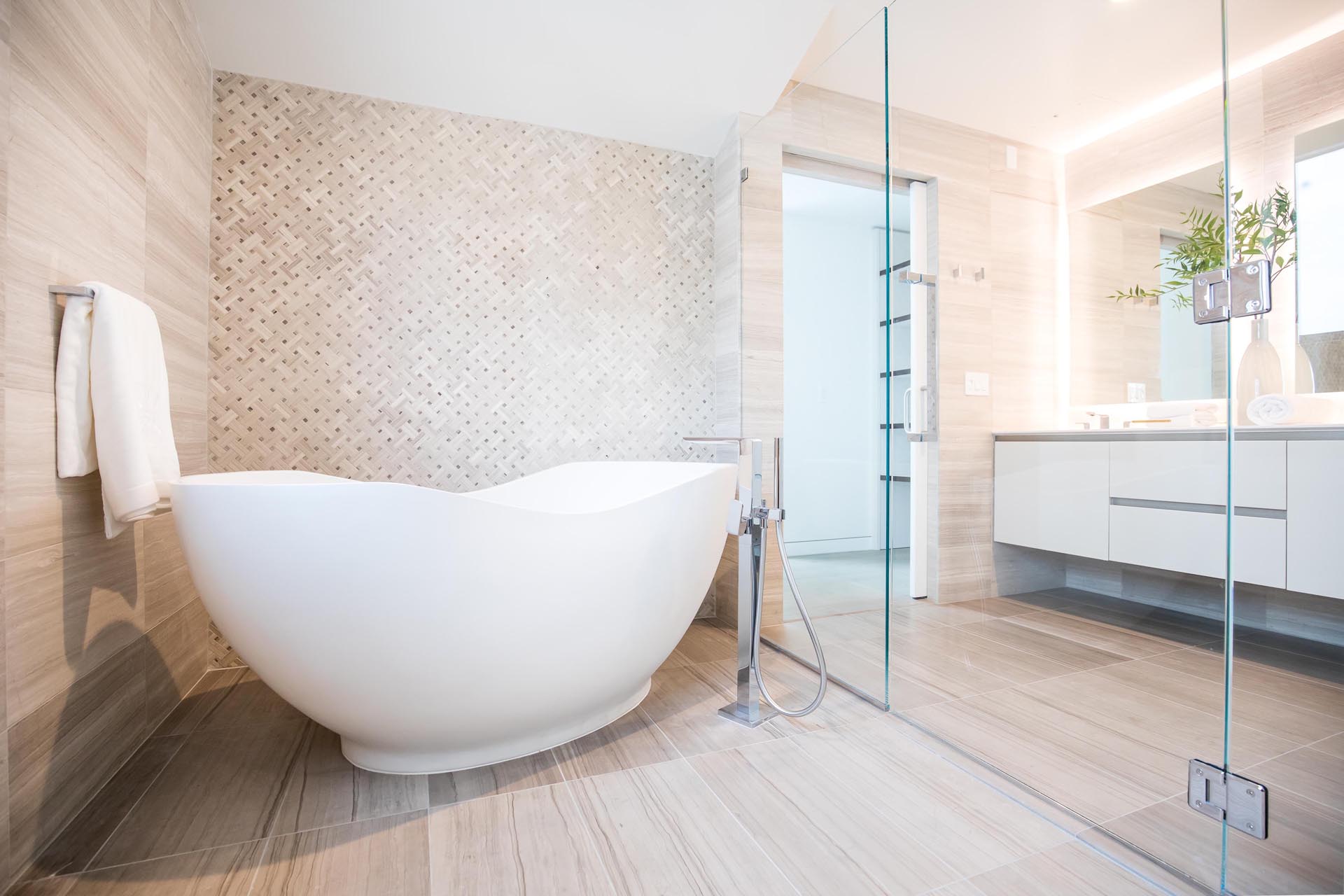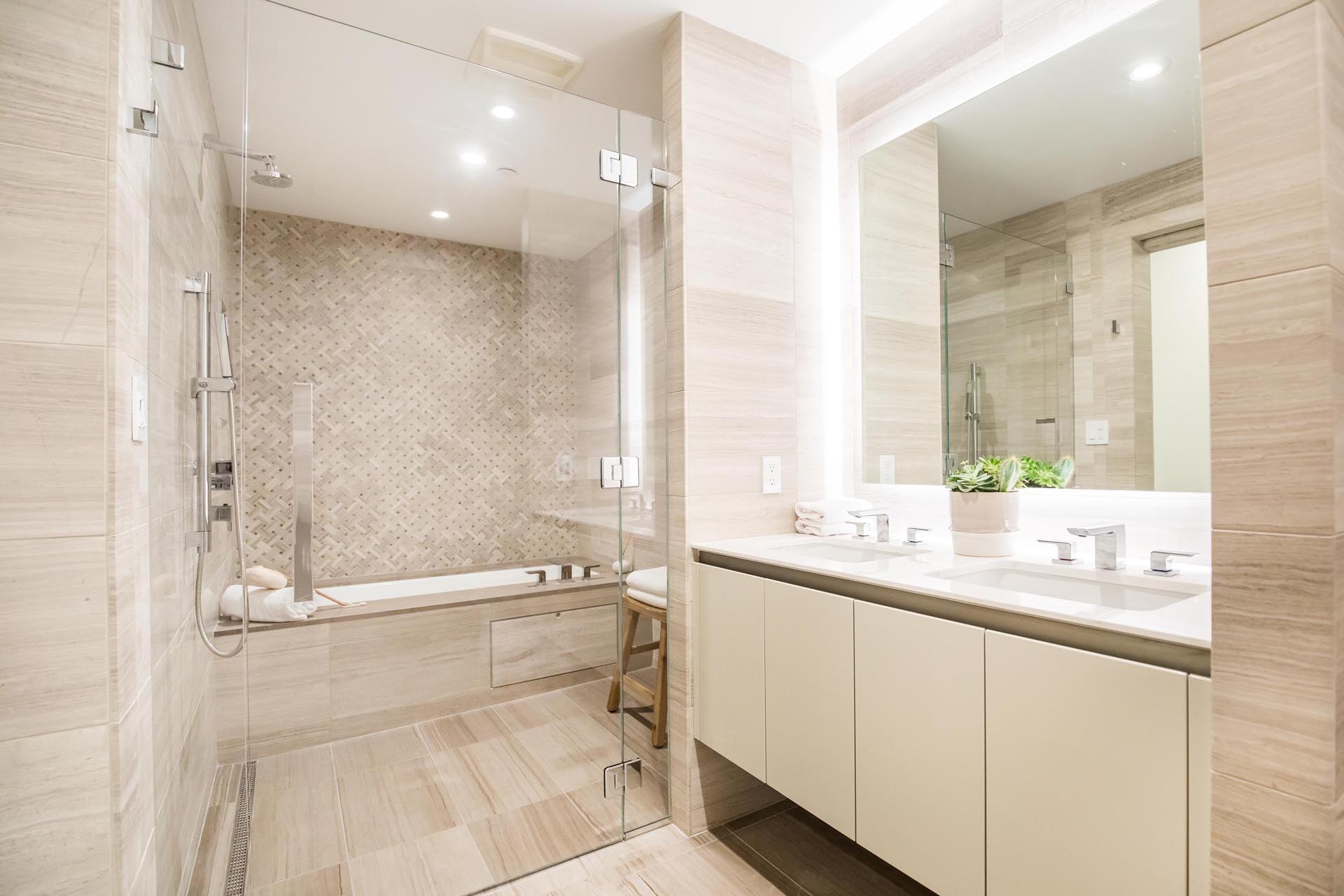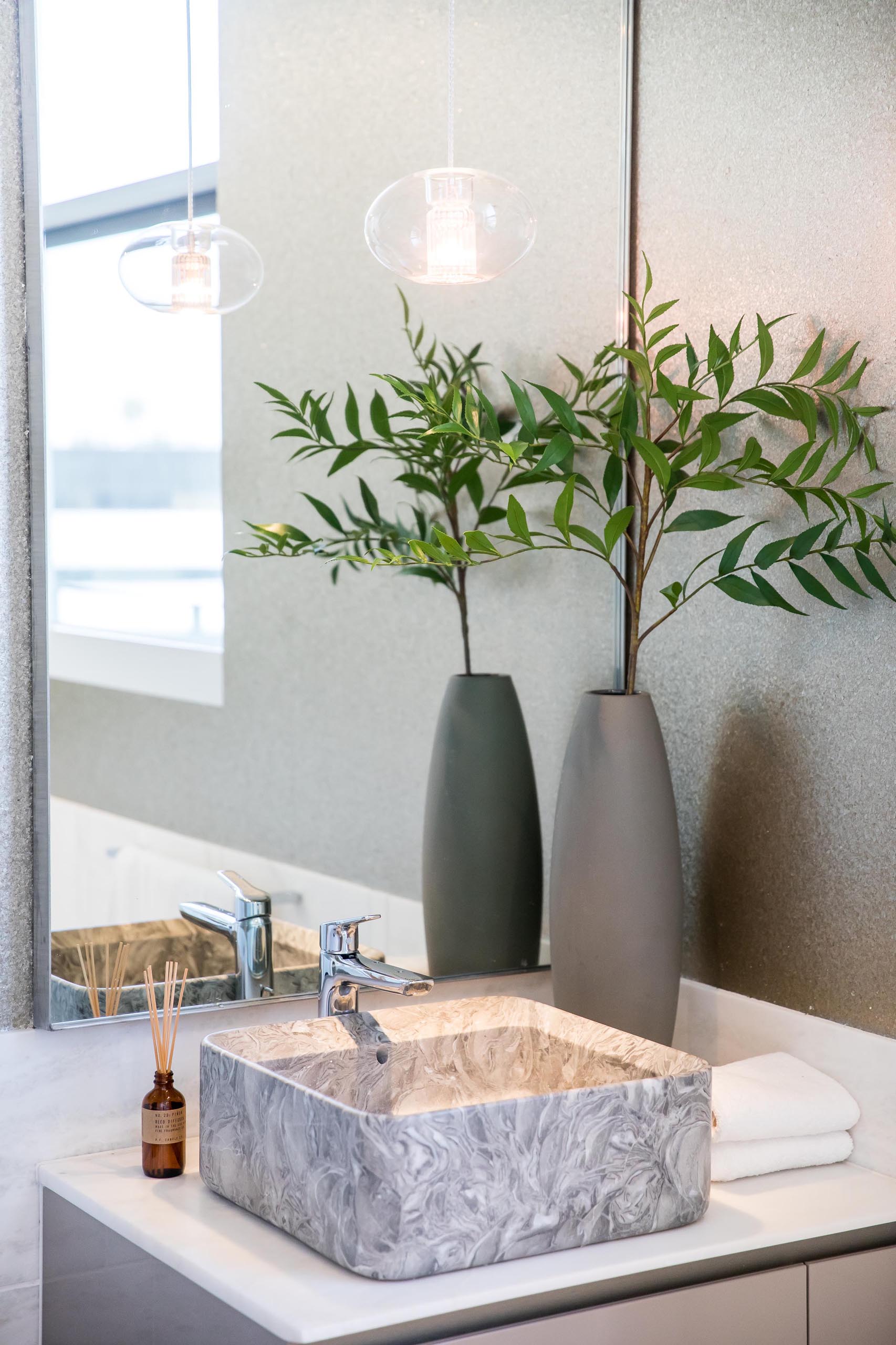 And here's Sky Villa 17…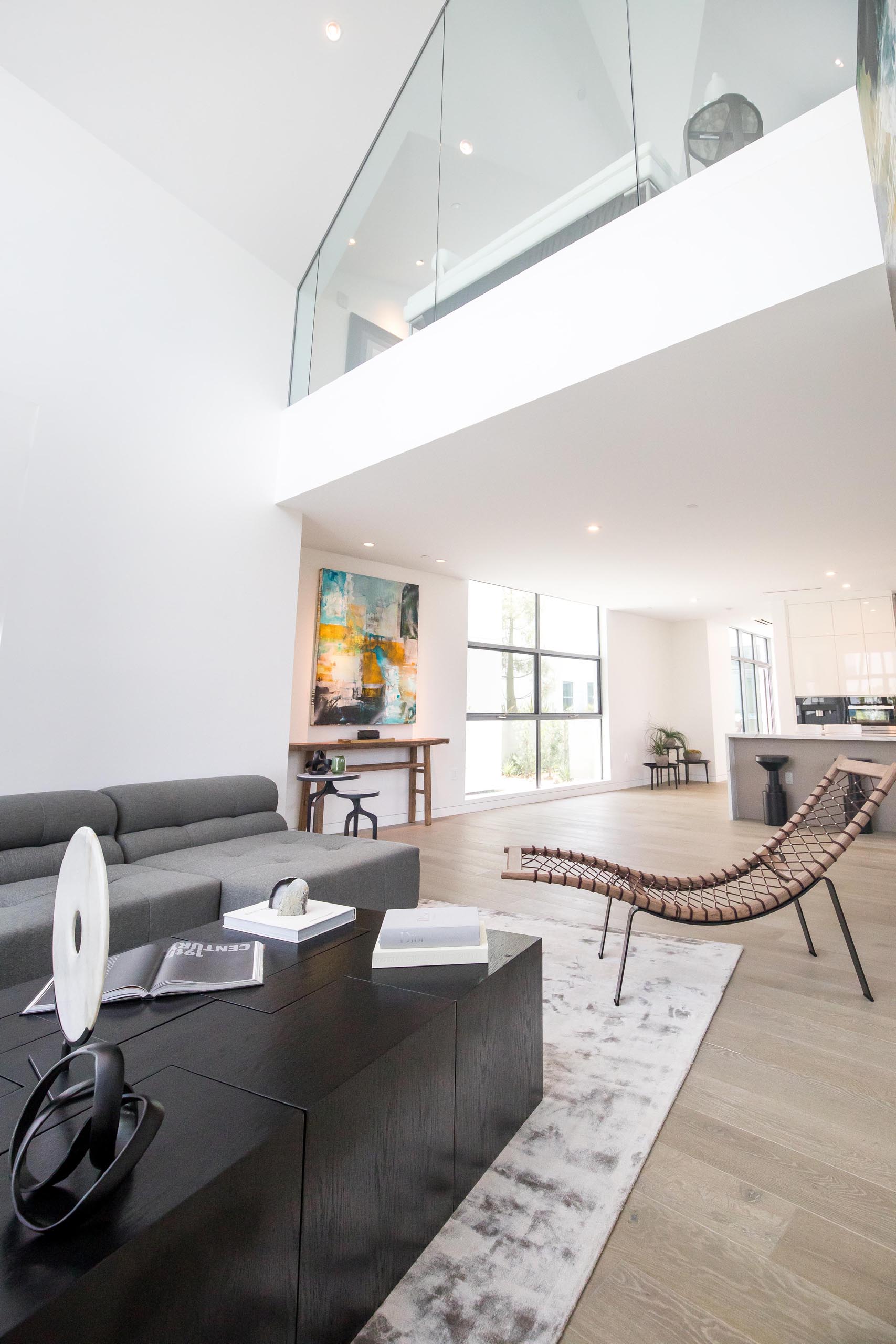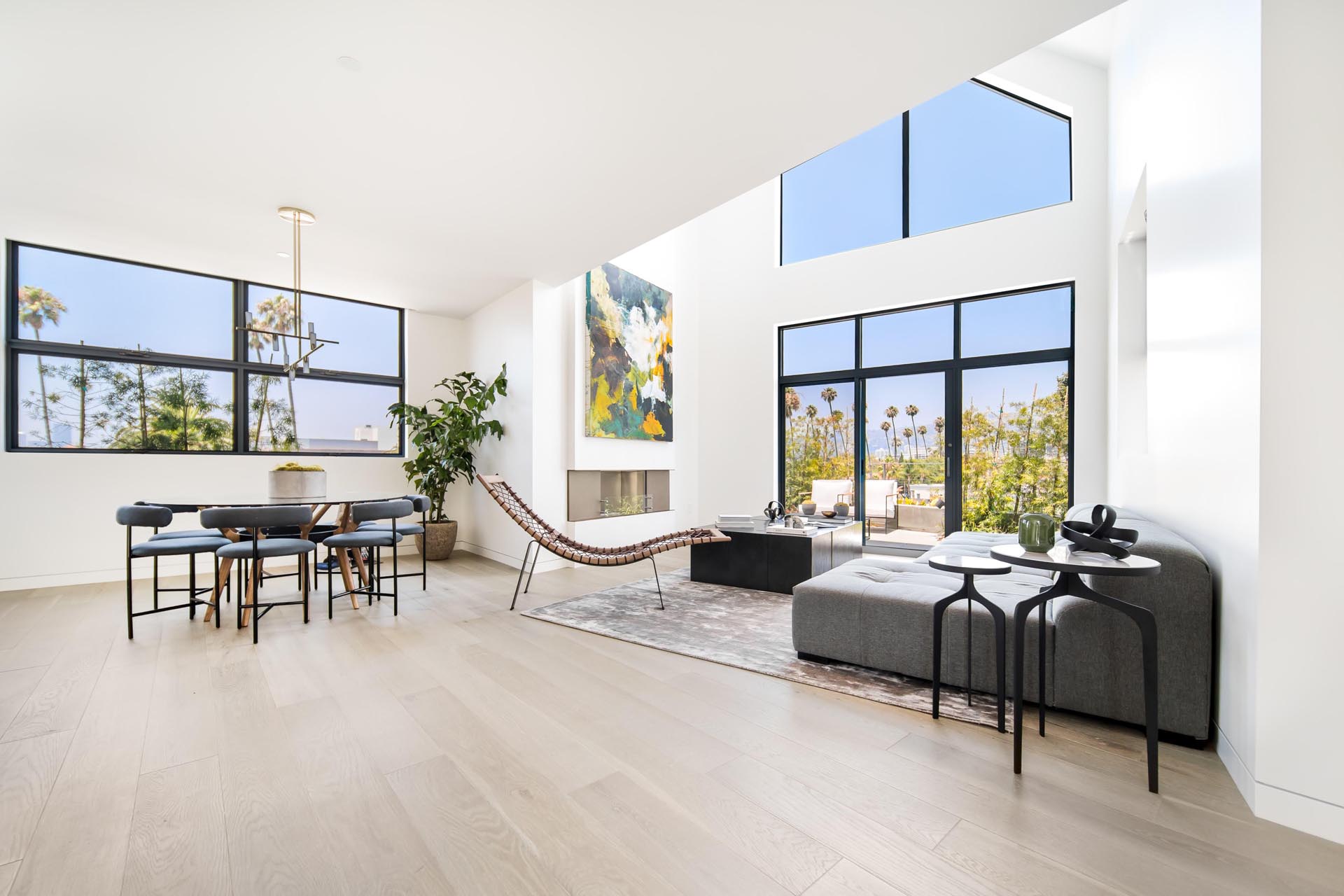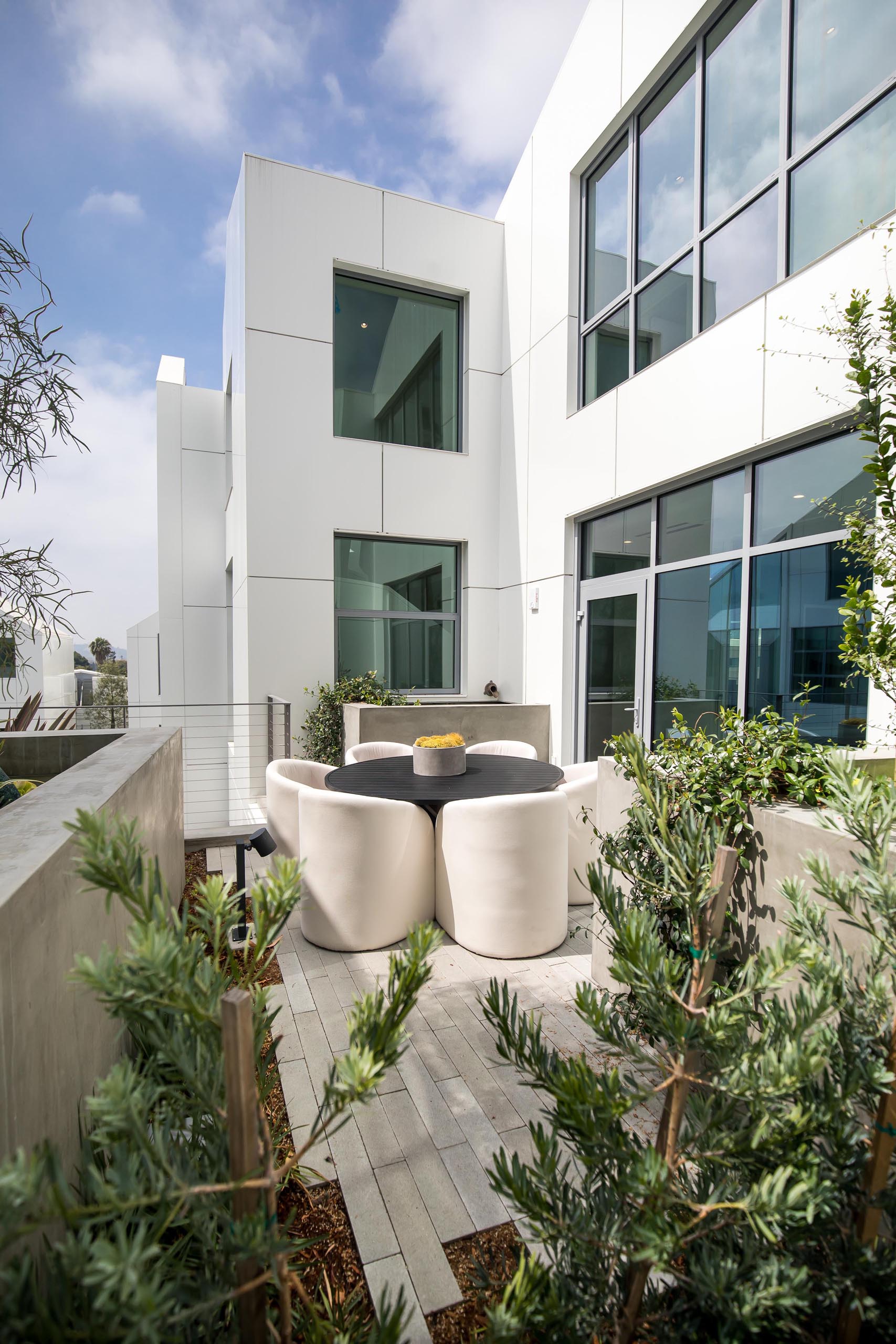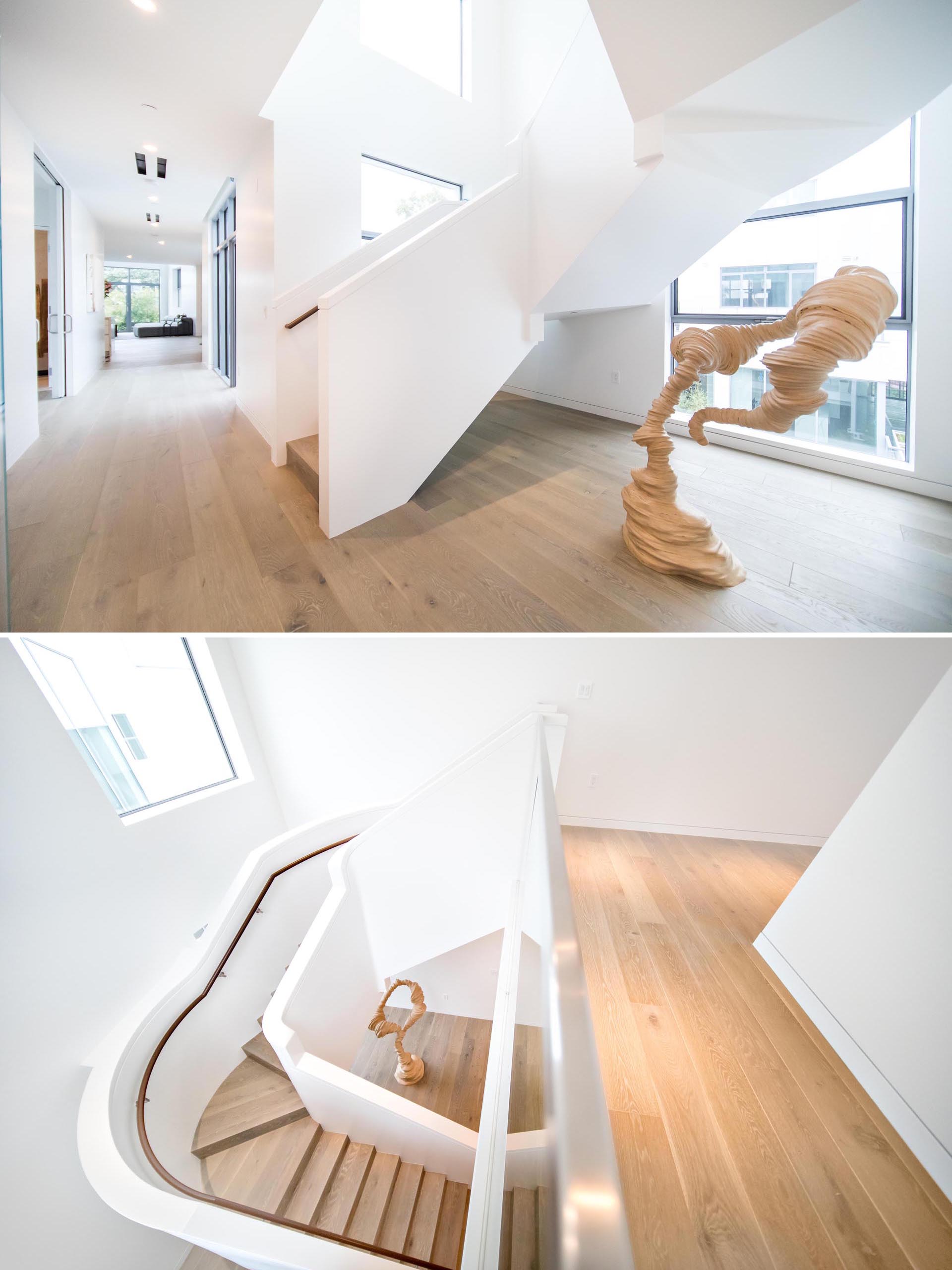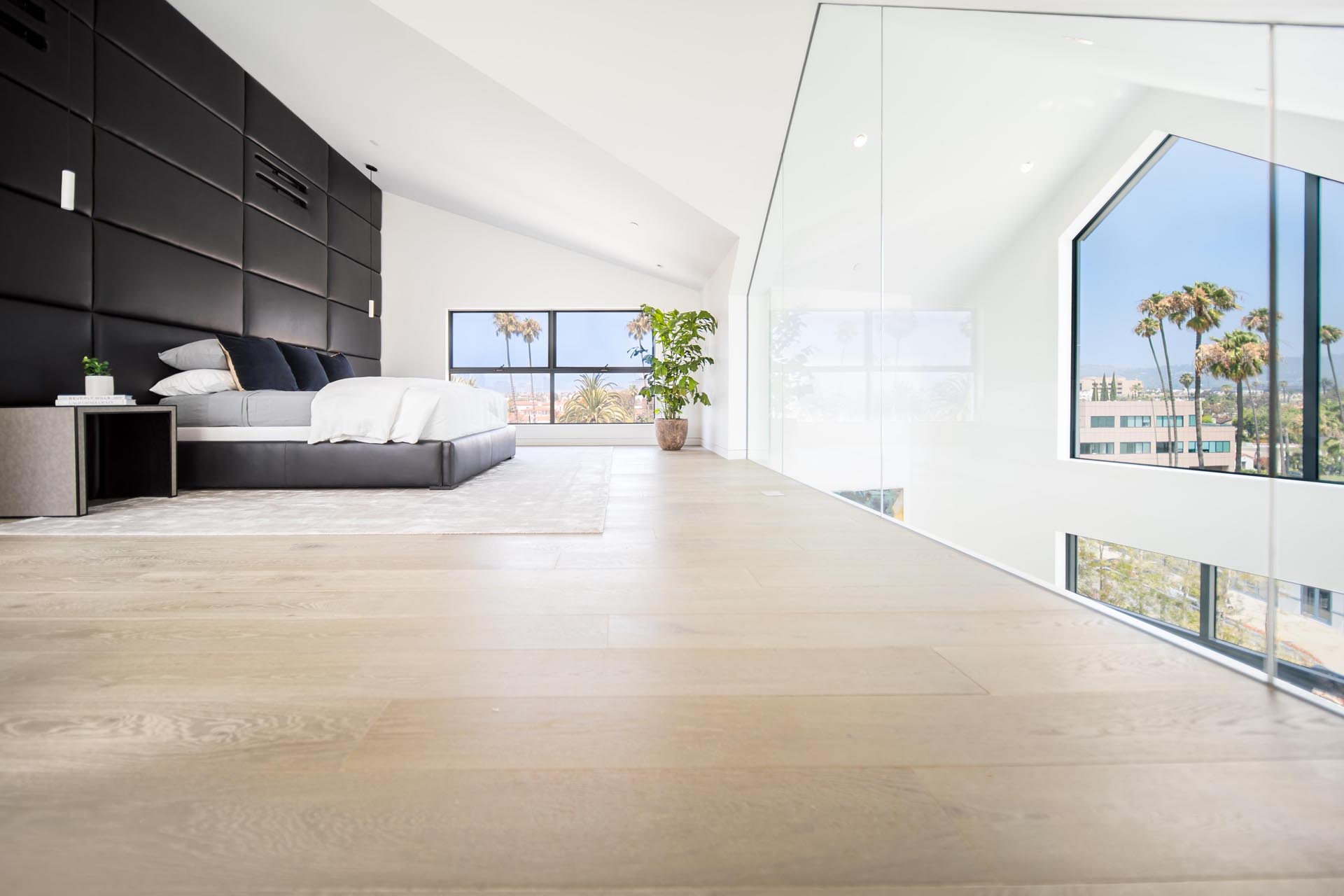 The Row House residences are located on Charleville Boulevard, and they have a three-level floorplan that includes two bedrooms plus a den (or third bedroom). They also include a private subterranean three-car garage and a variety of outdoor spaces including a terrace, balcony, and front yard.
Here's a look at Row House 3…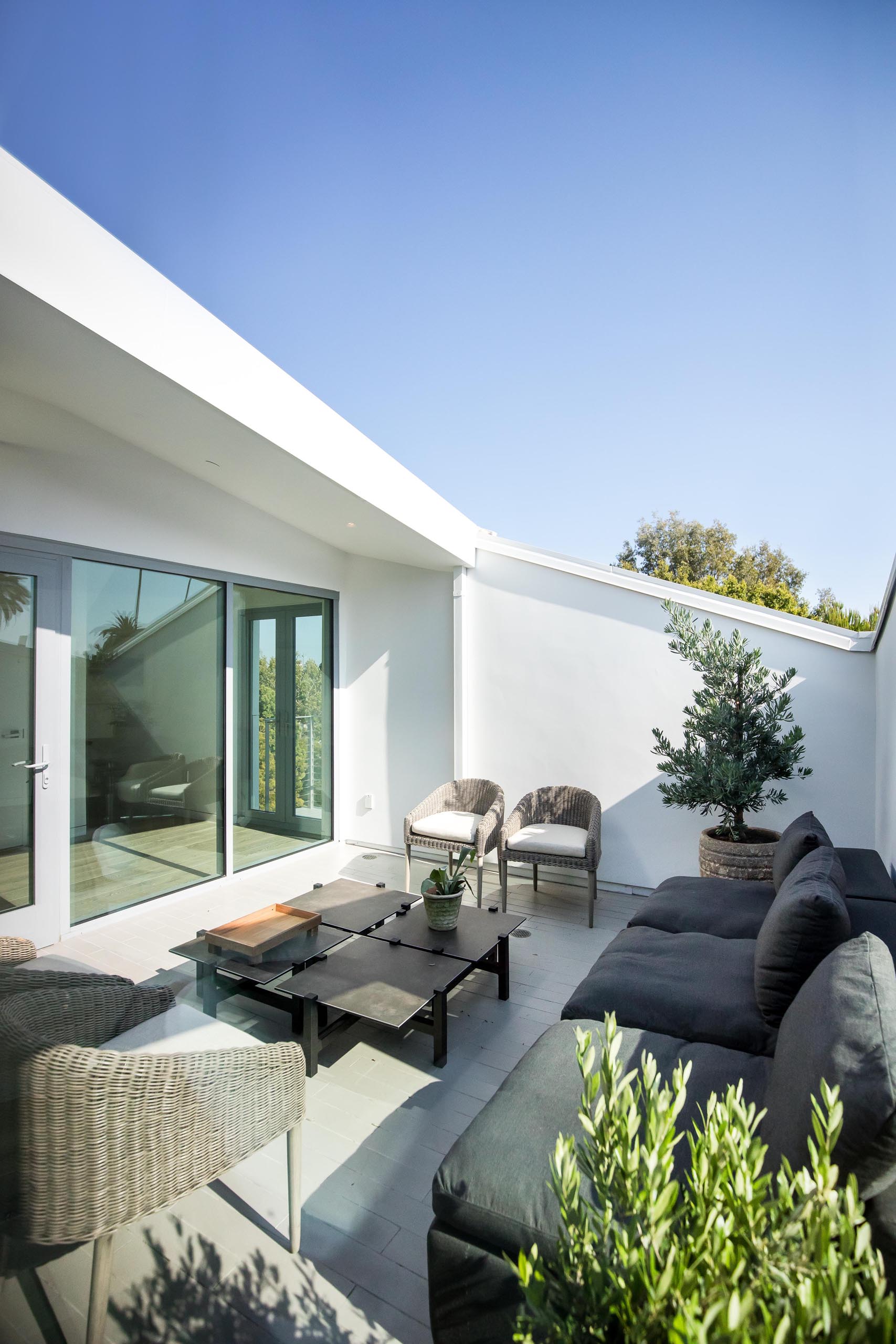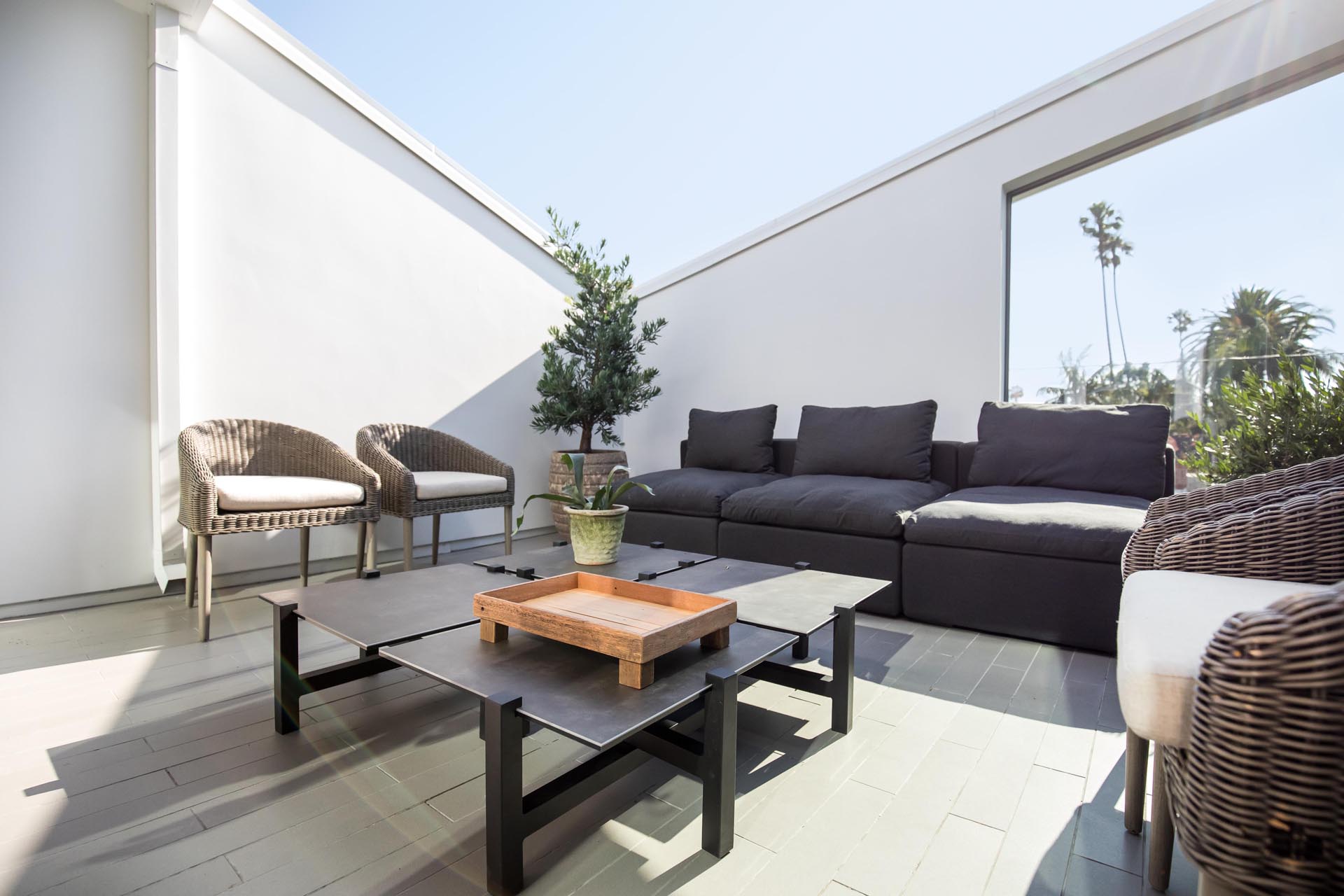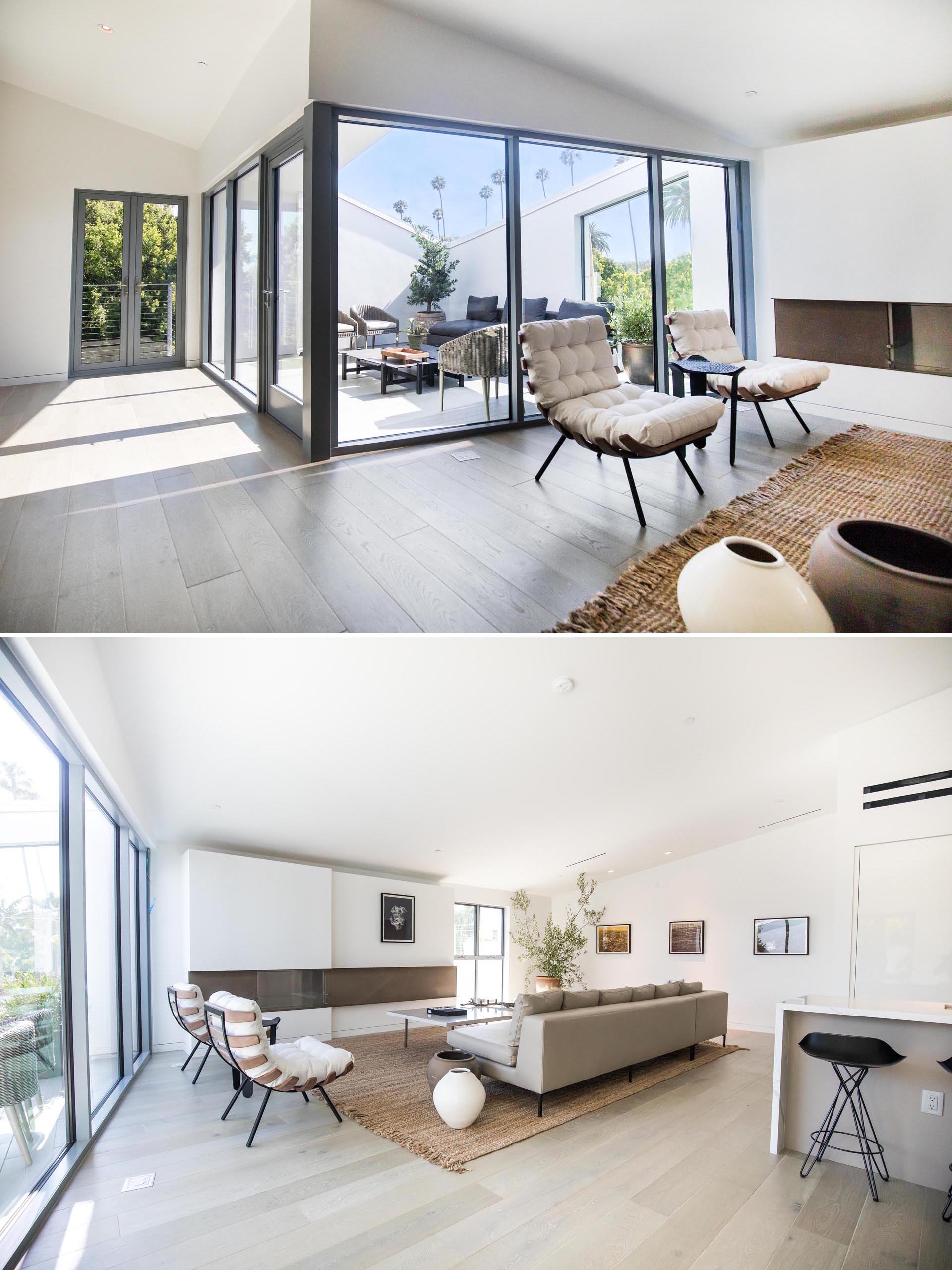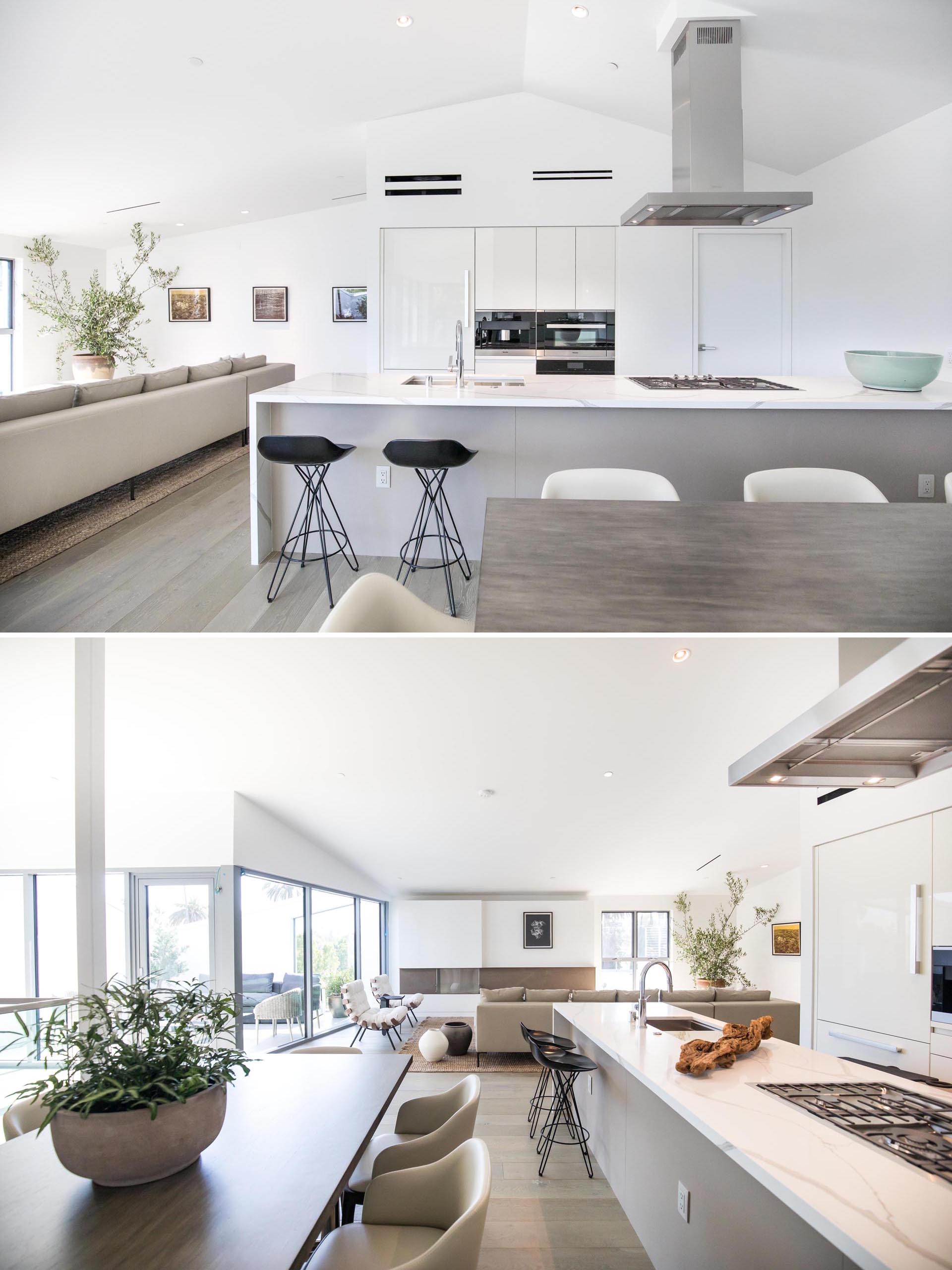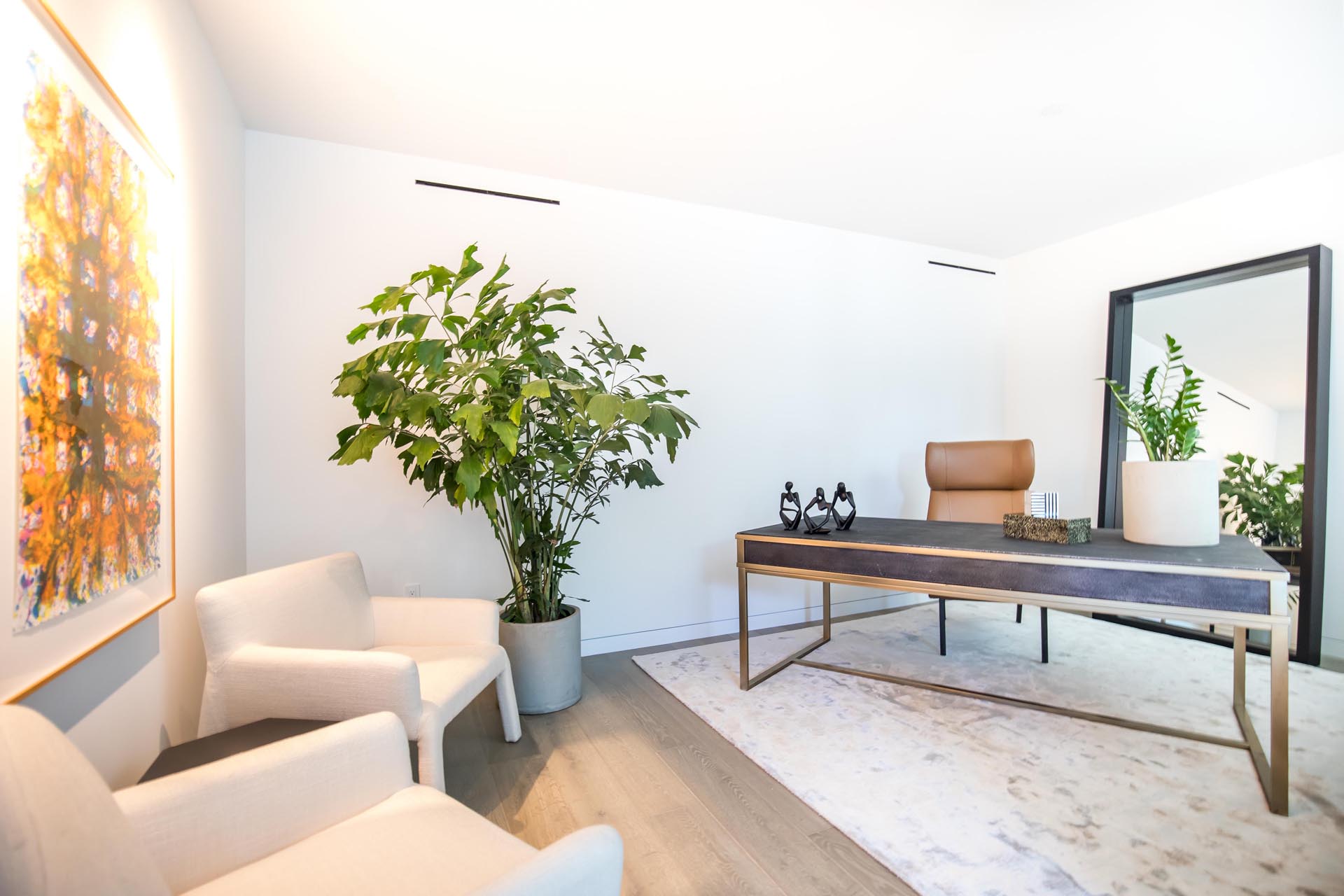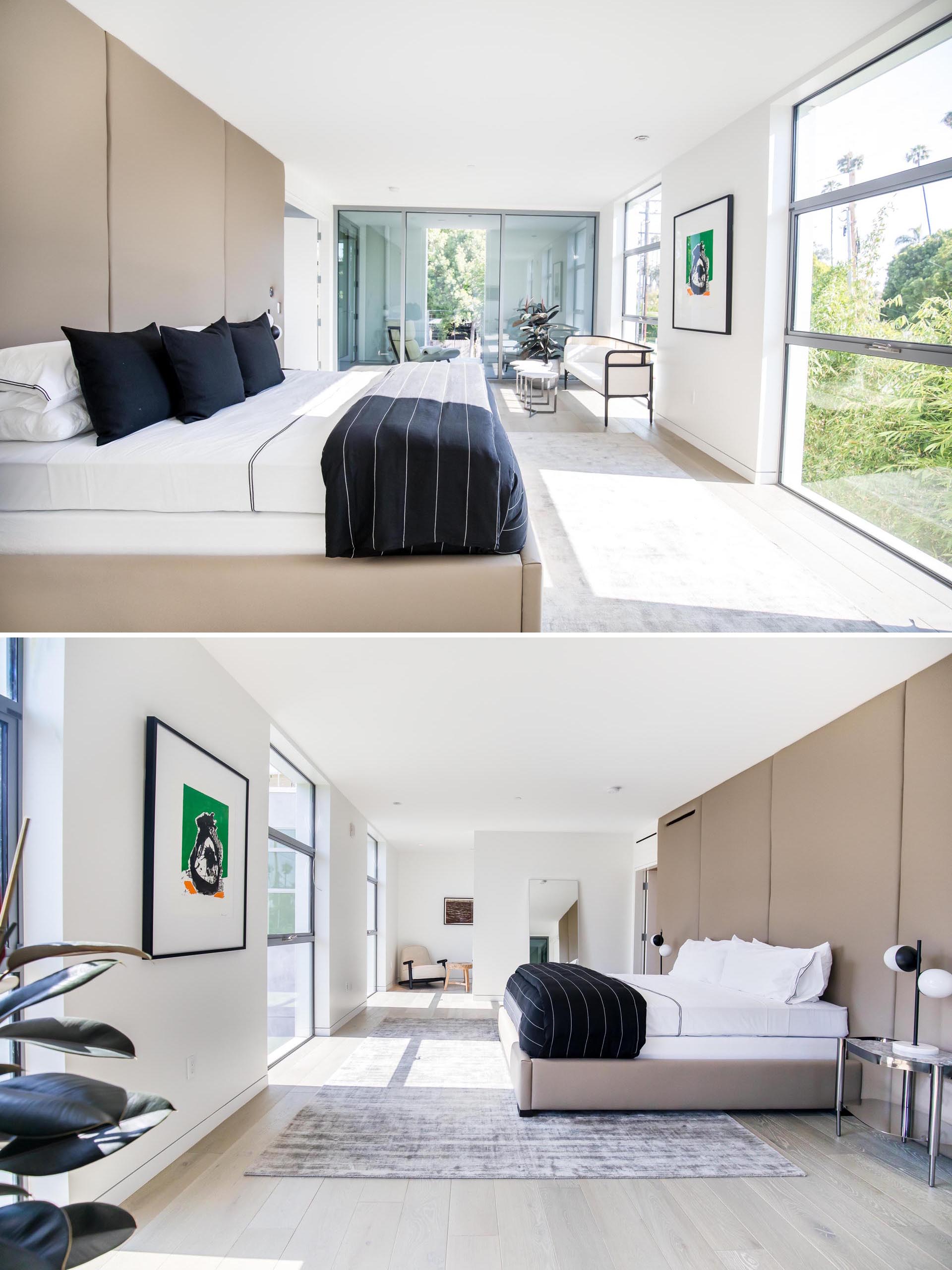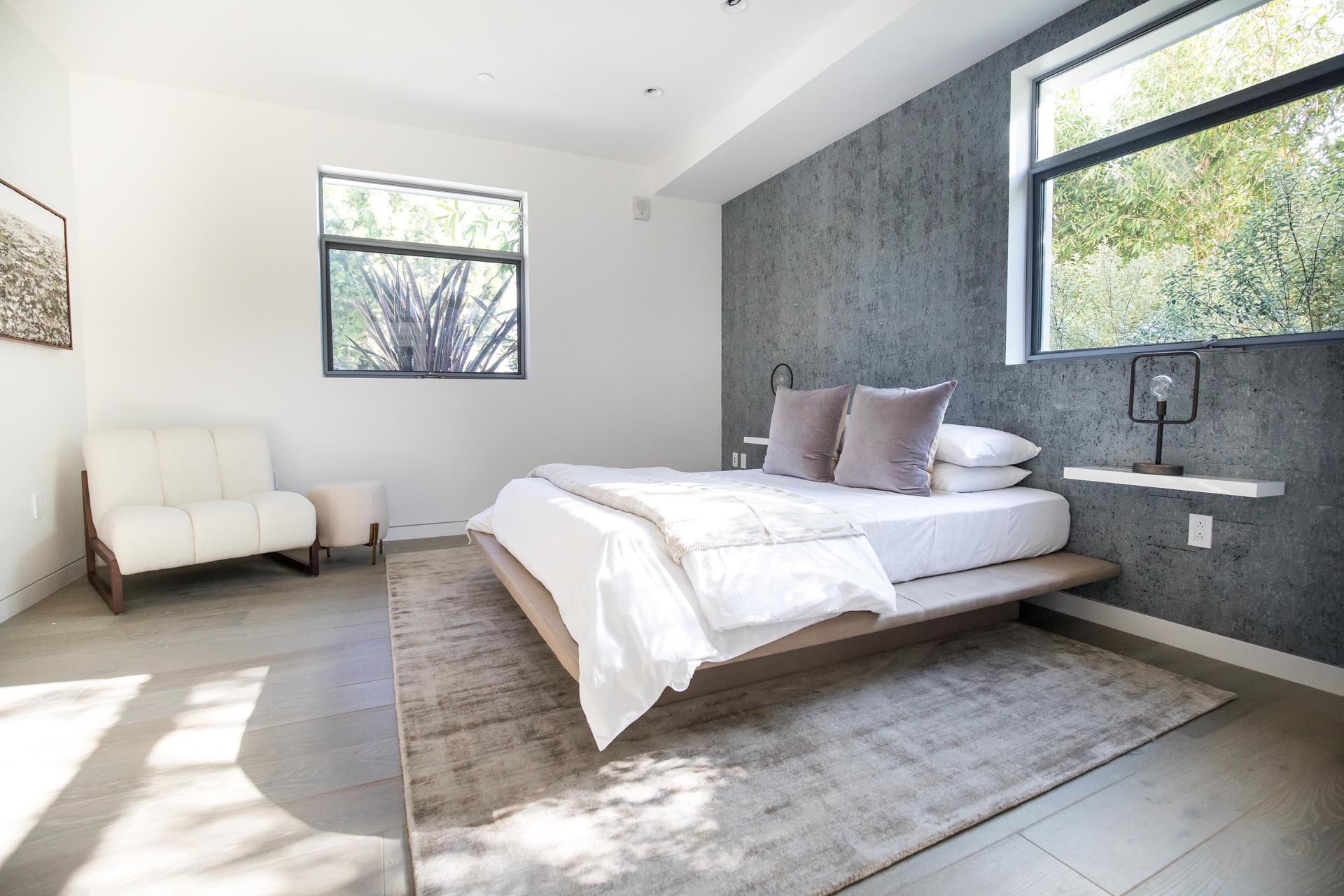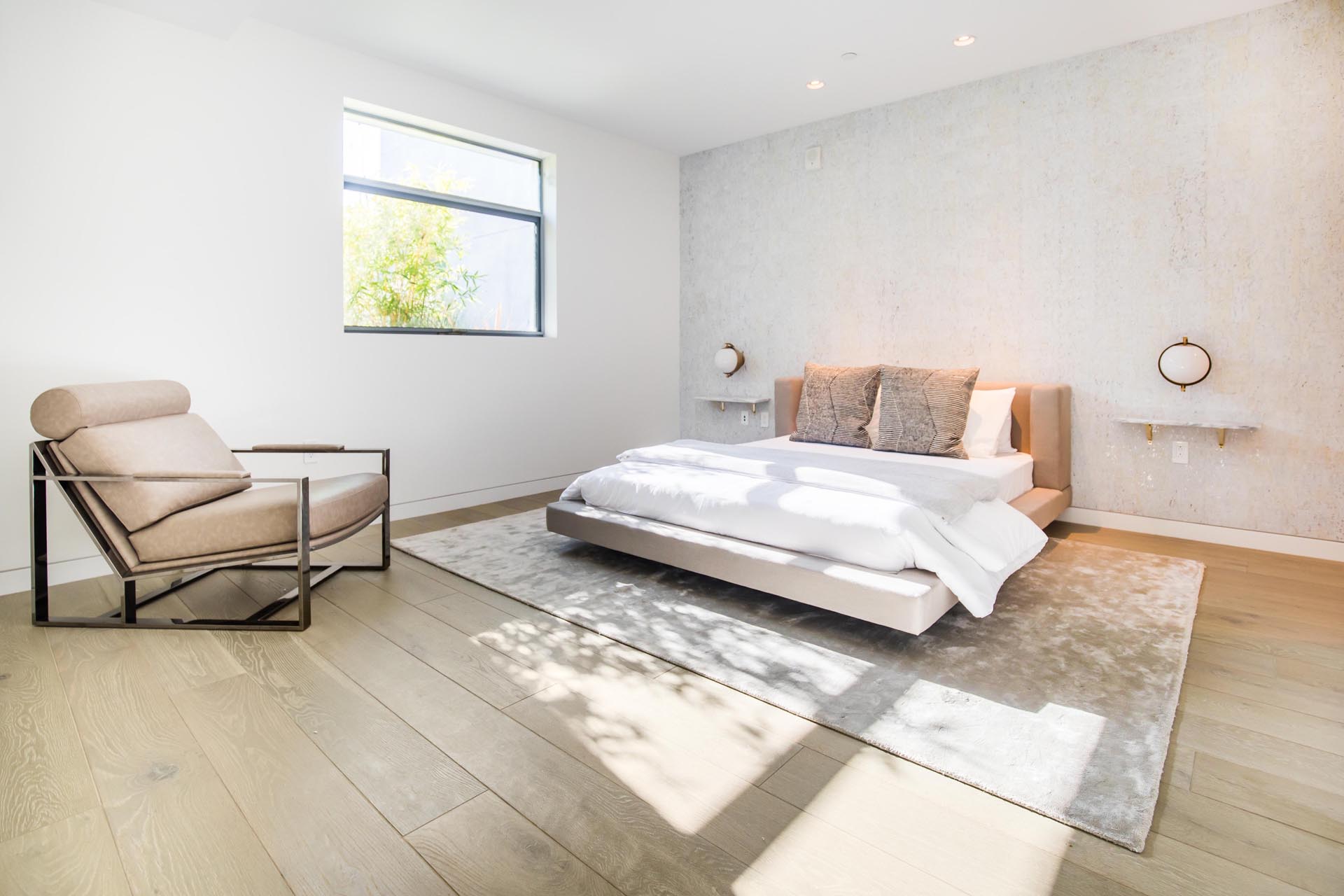 The Garden Flats include three bedrooms and an open-plan living space on a single level. They also feature balconies or terraces that open onto the interior courtyard.
Let's take a look at a Garden Flat…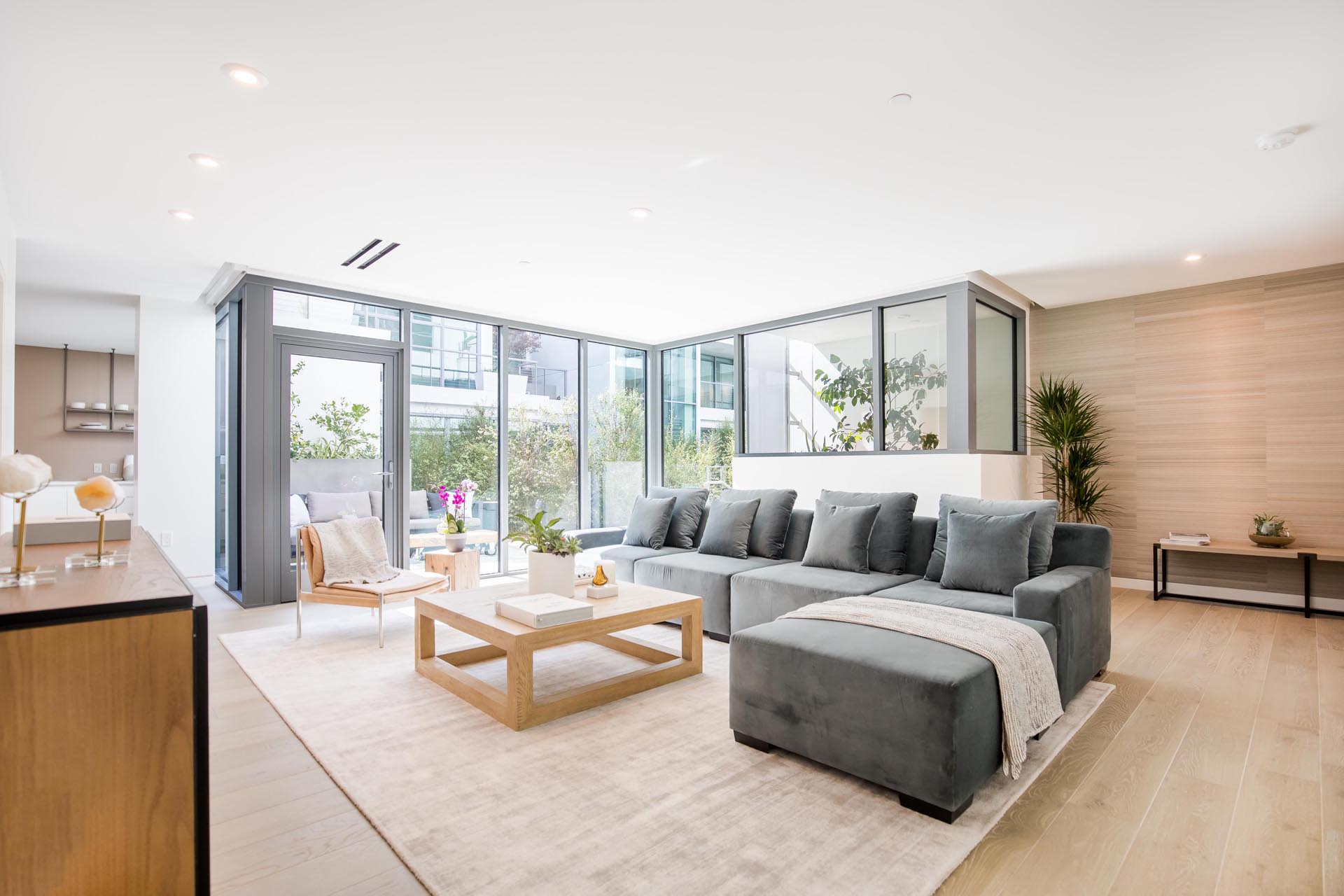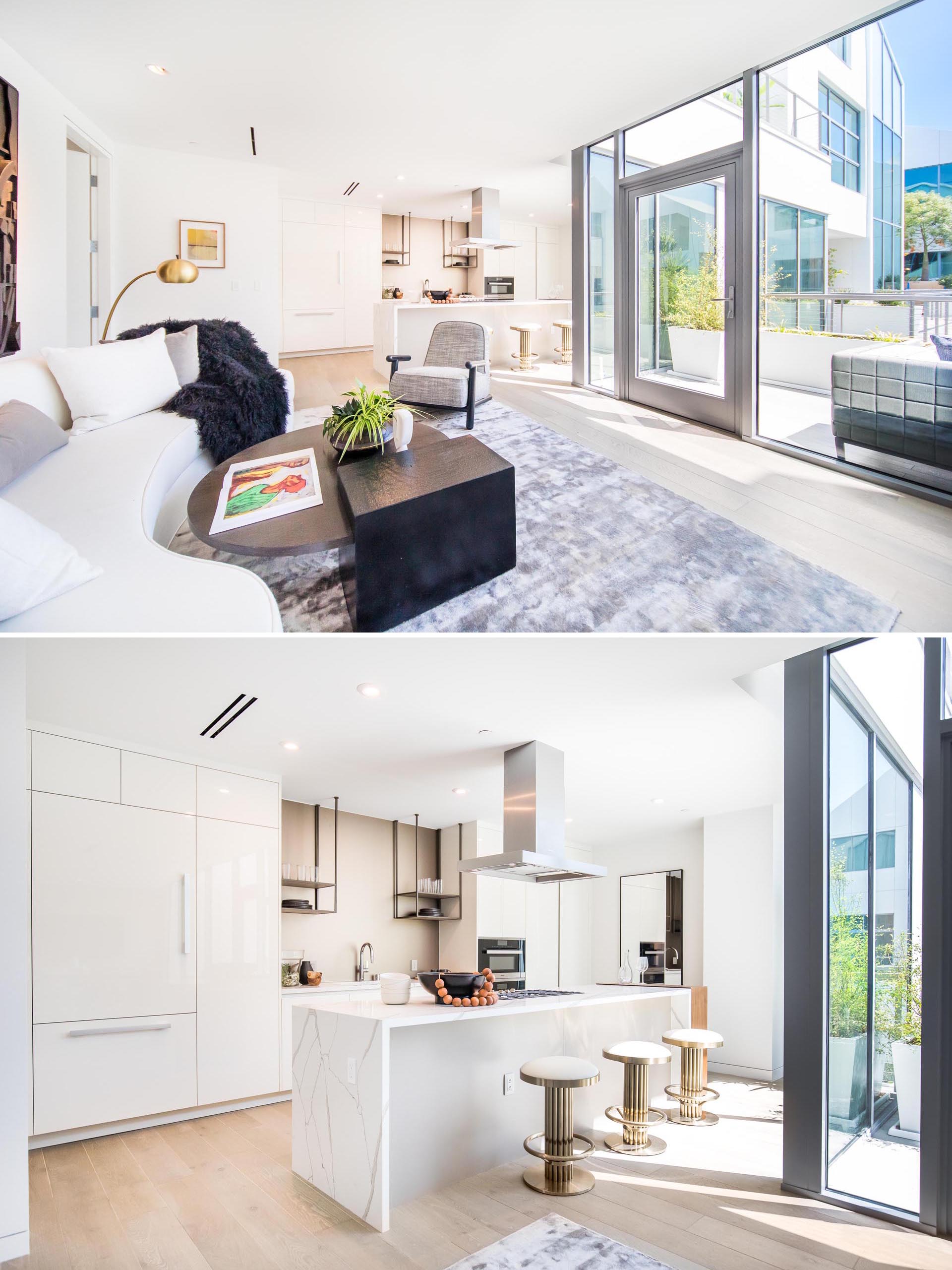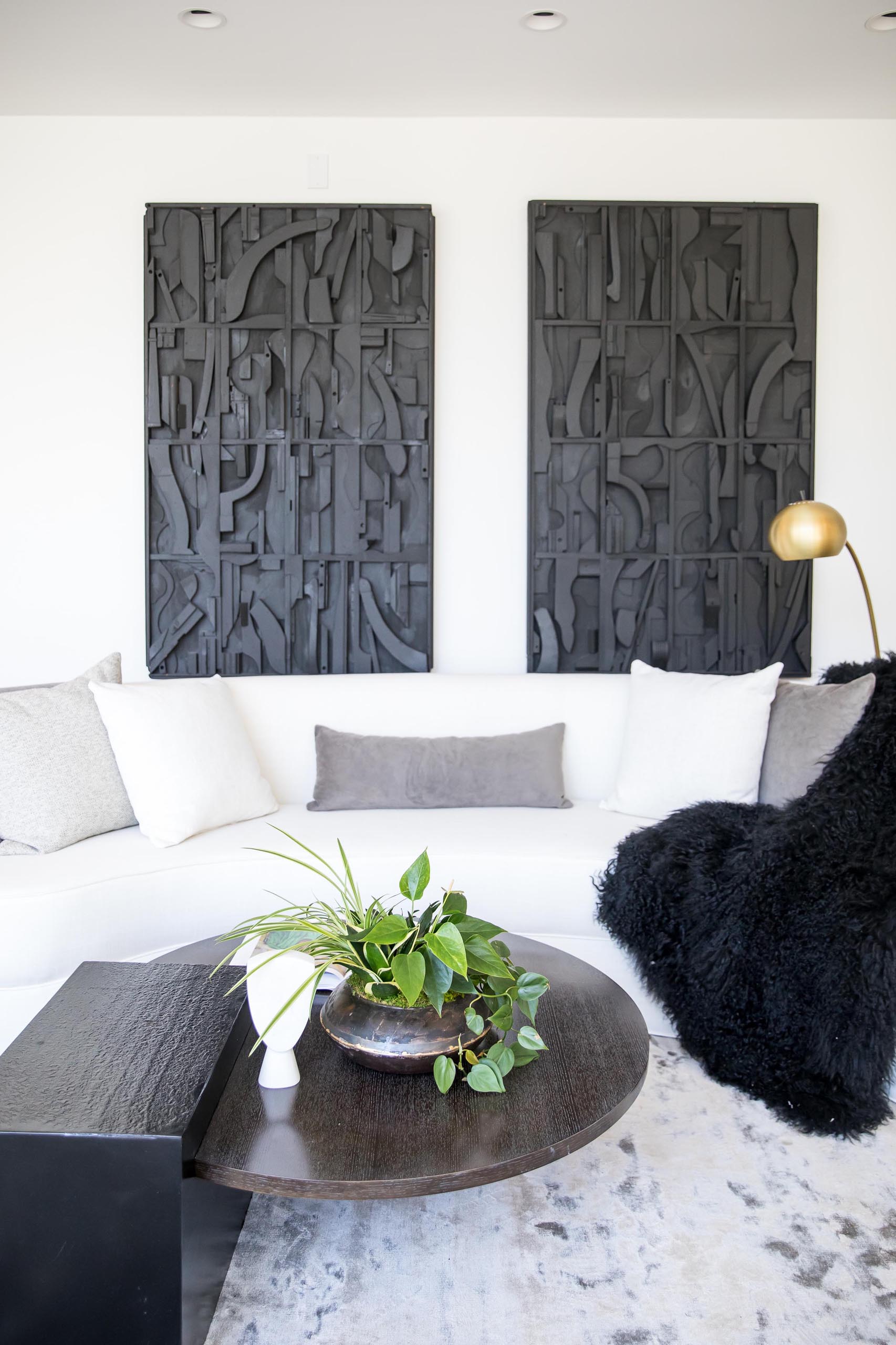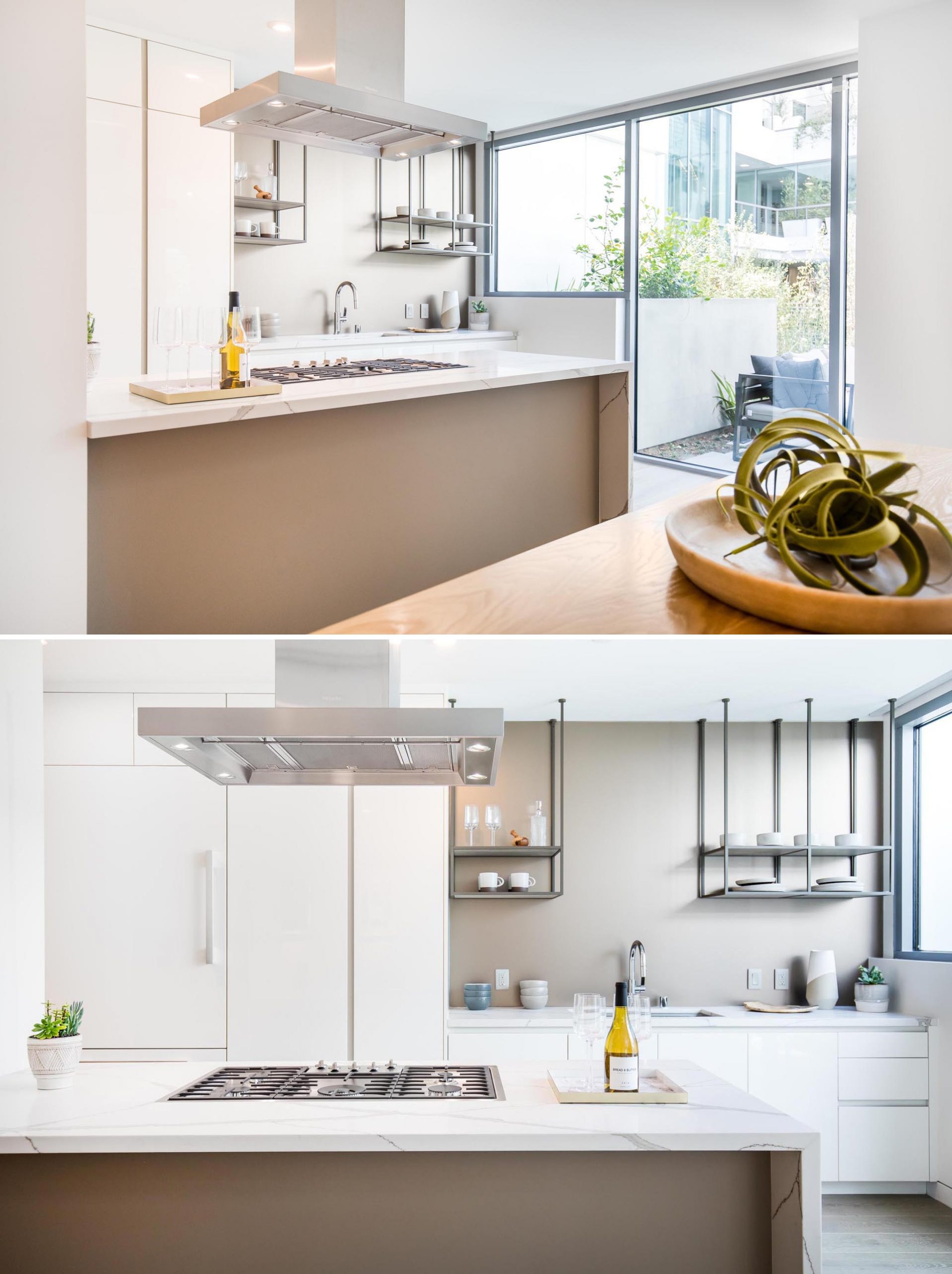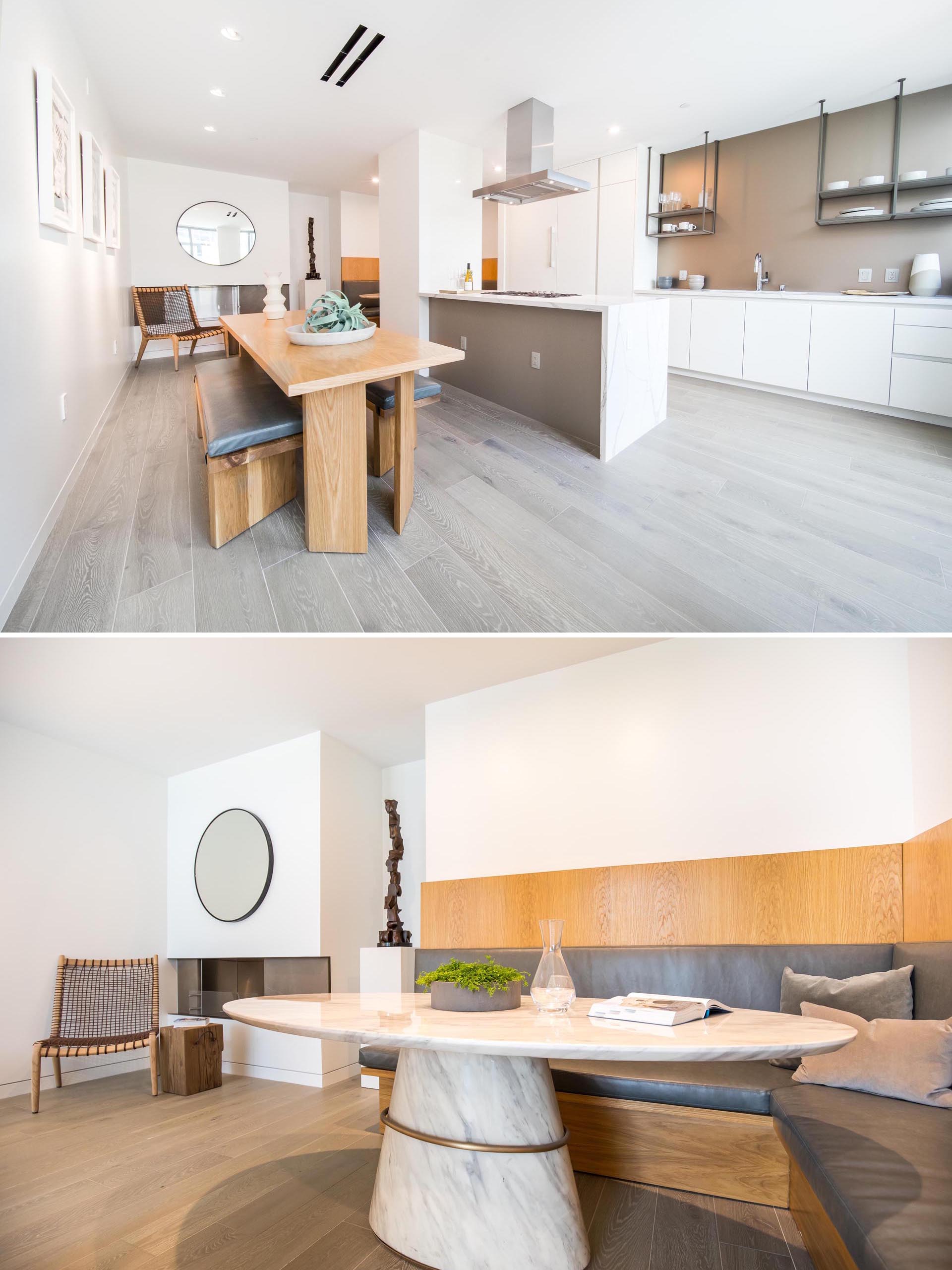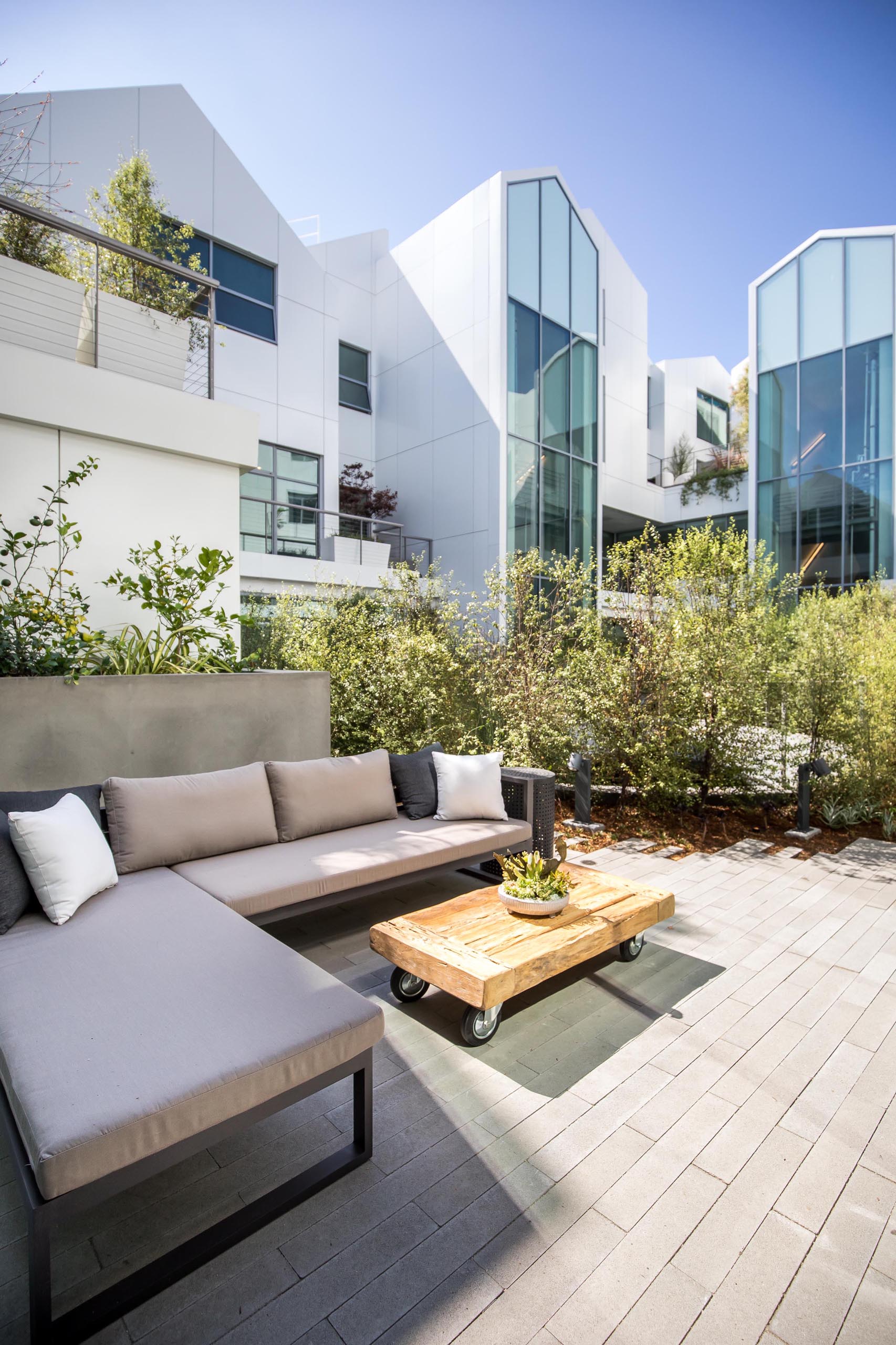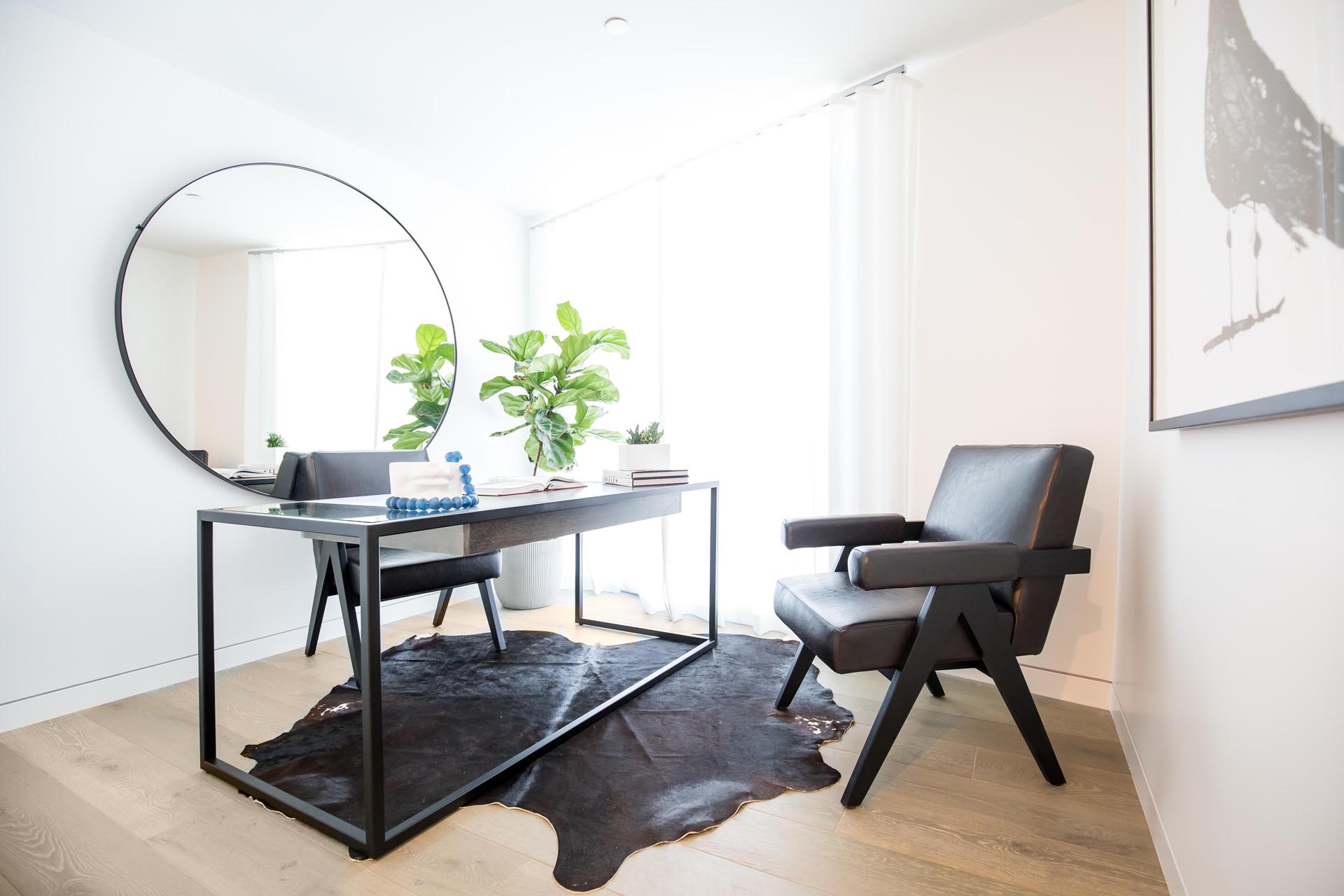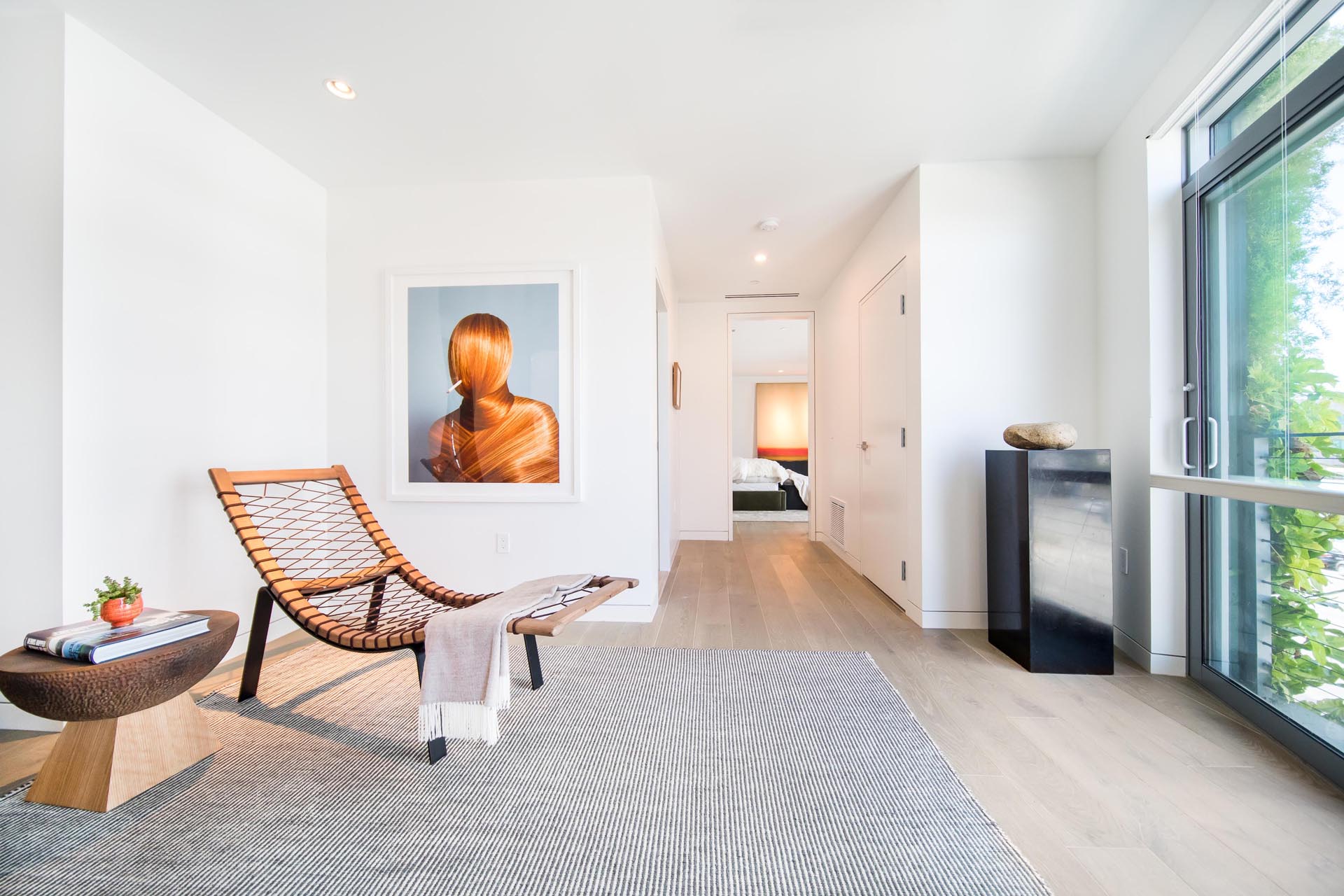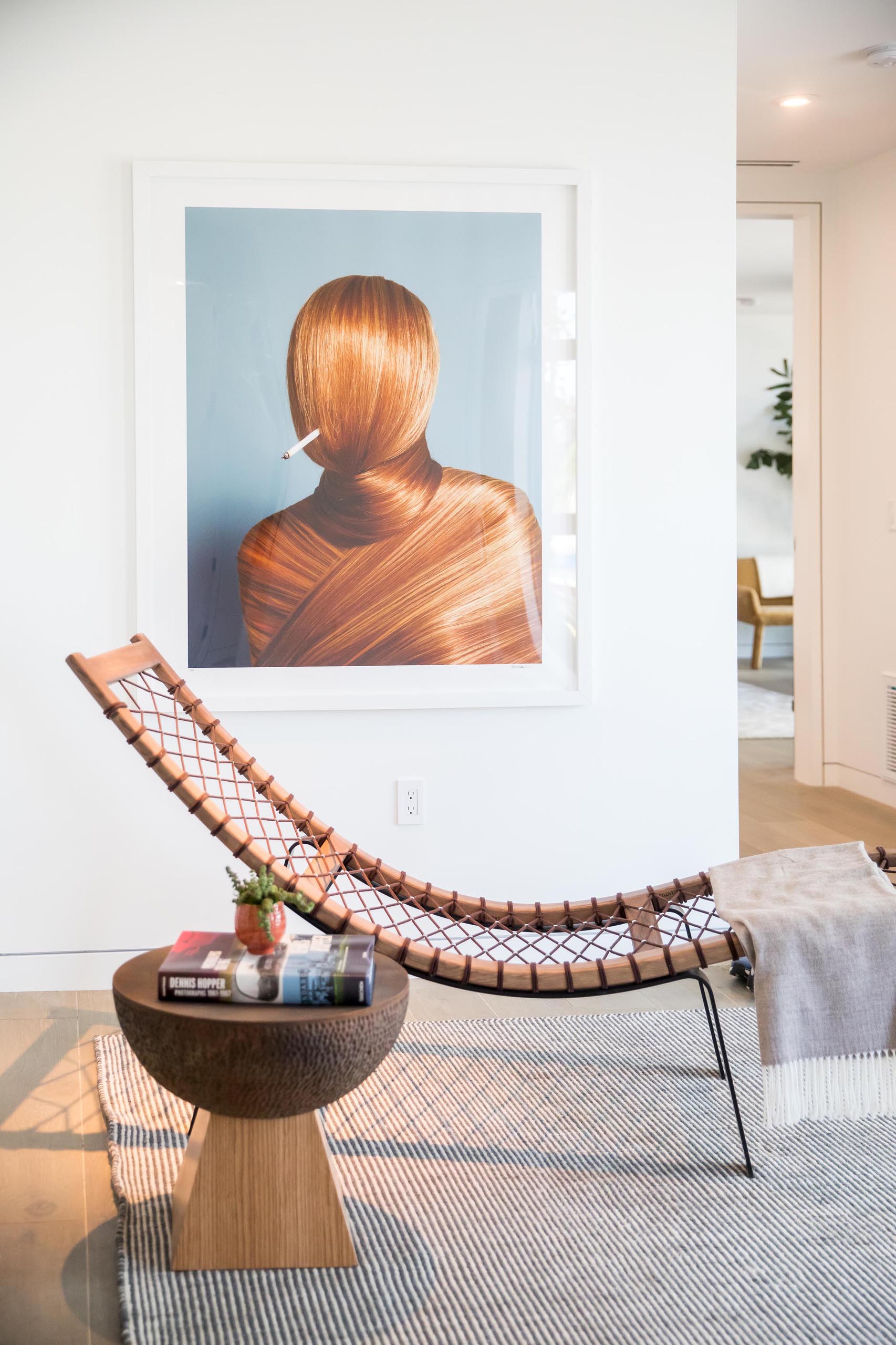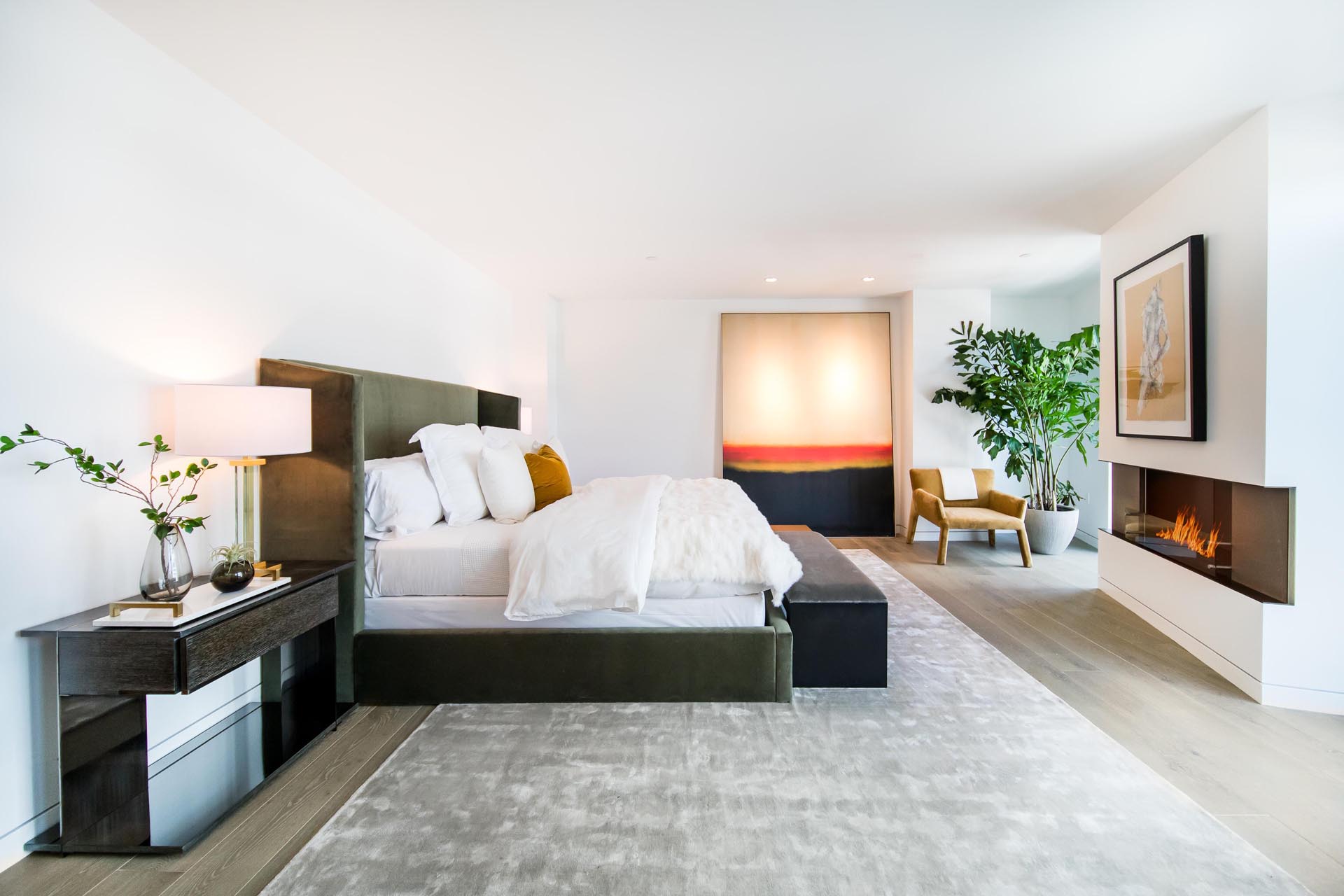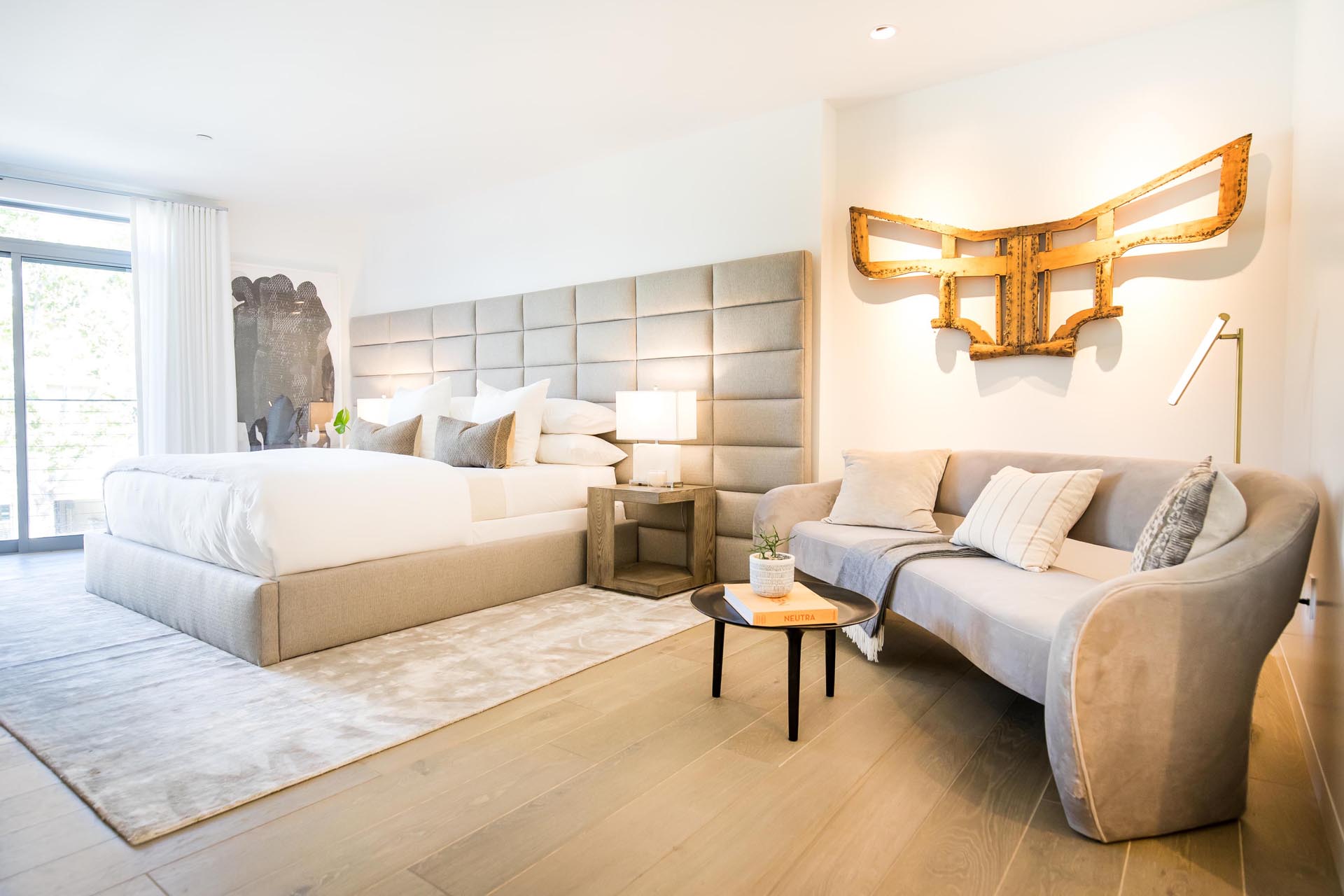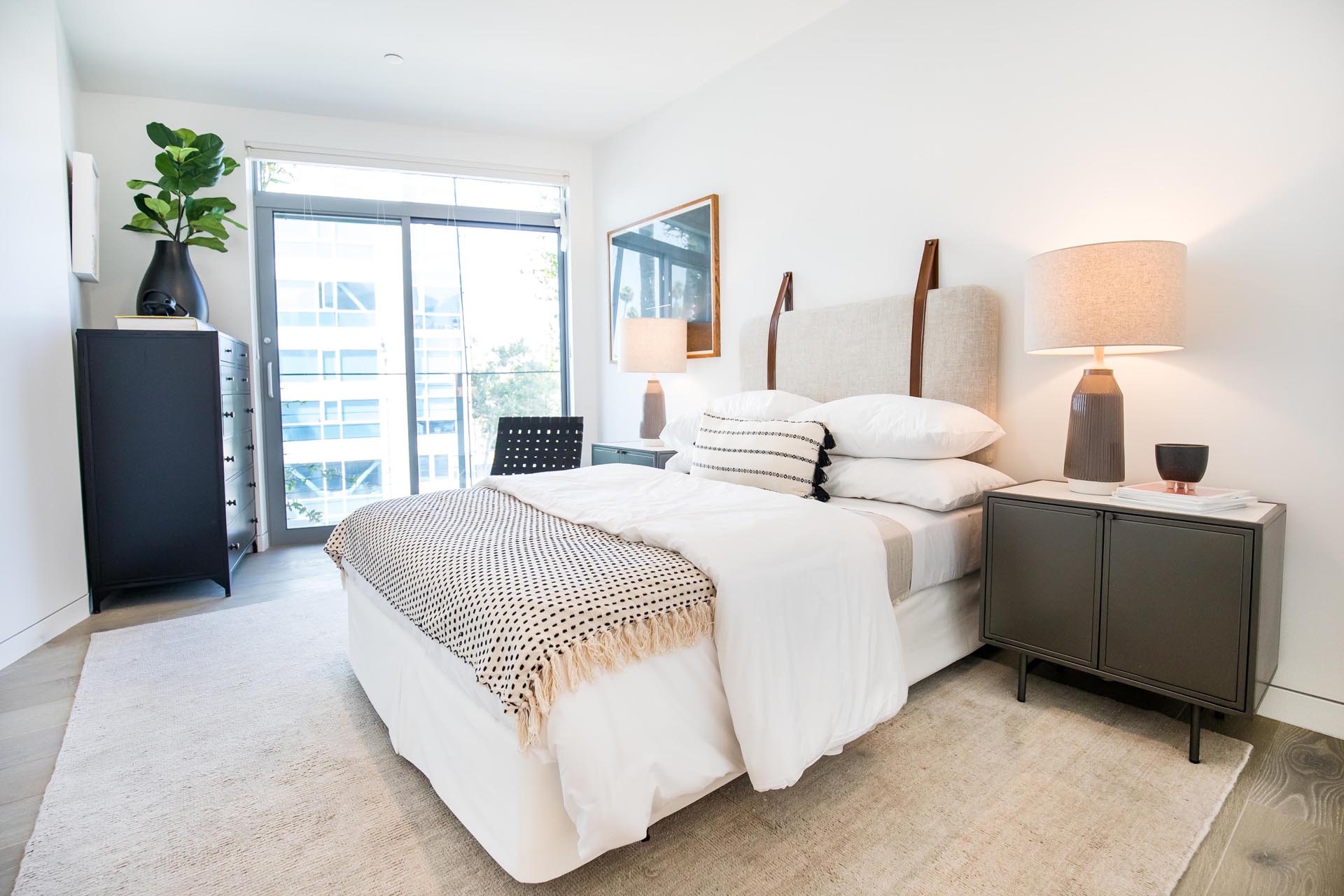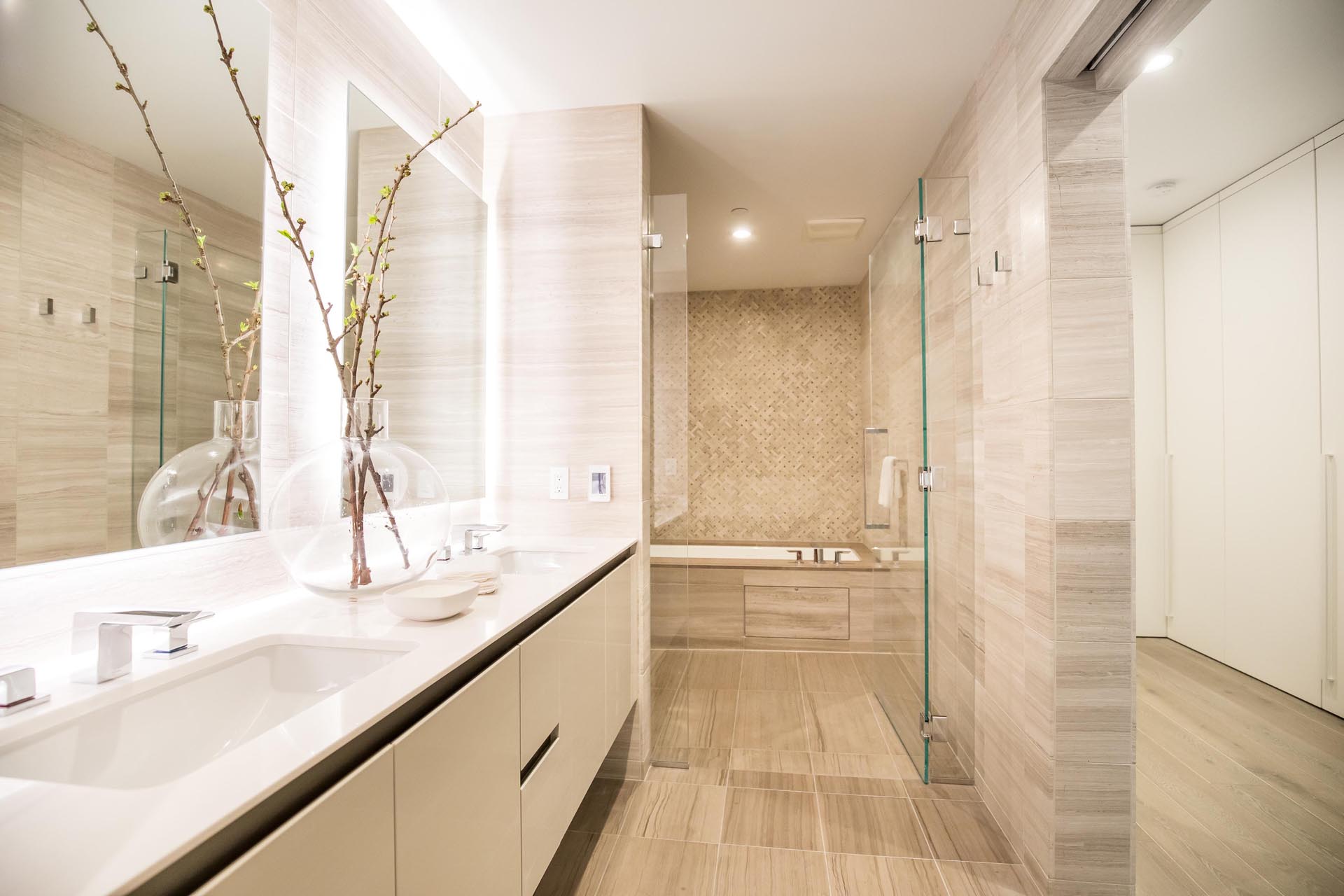 Photography by Jason Speth, courtesy of Compass