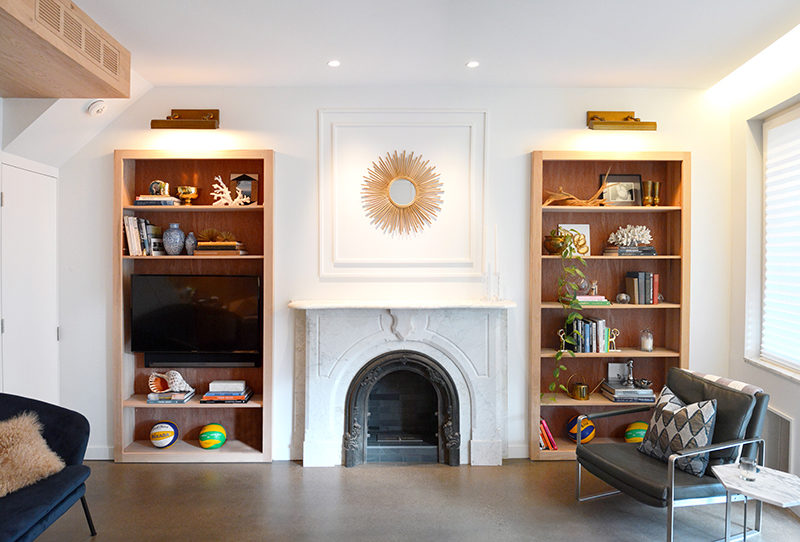 When Craig Race Architecture built a modern house with a curved shingle facade on a previously forgotten lot, they decided to include wood-lined bookshelves on either side of the fireplace in the living room.

To keep inline with the fireplace mantle and to not encroach into the living room space, the shelving has been set back into the wall, with only the exterior frame protruding.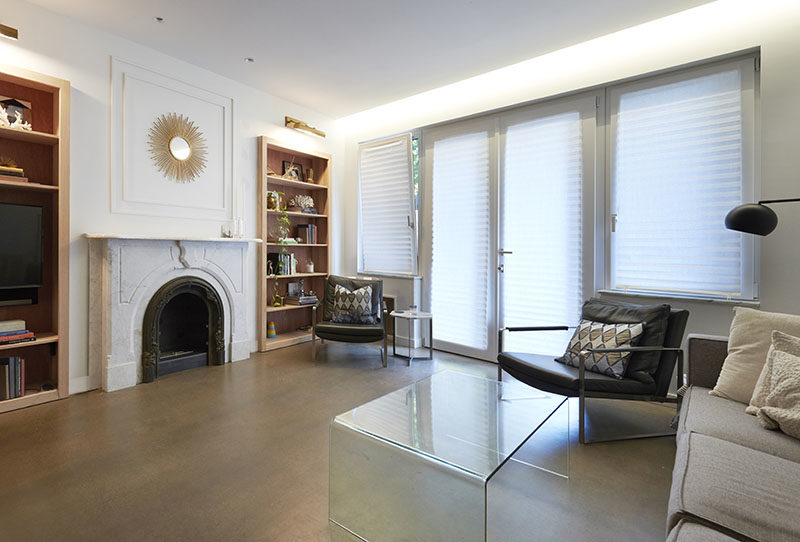 ---
Not only does the wood of the shelving add a sense of warmth to the living room, but the shelves also provide a place to house the television, allowing the space above the mantle to be kept free to showcase a piece of art.
---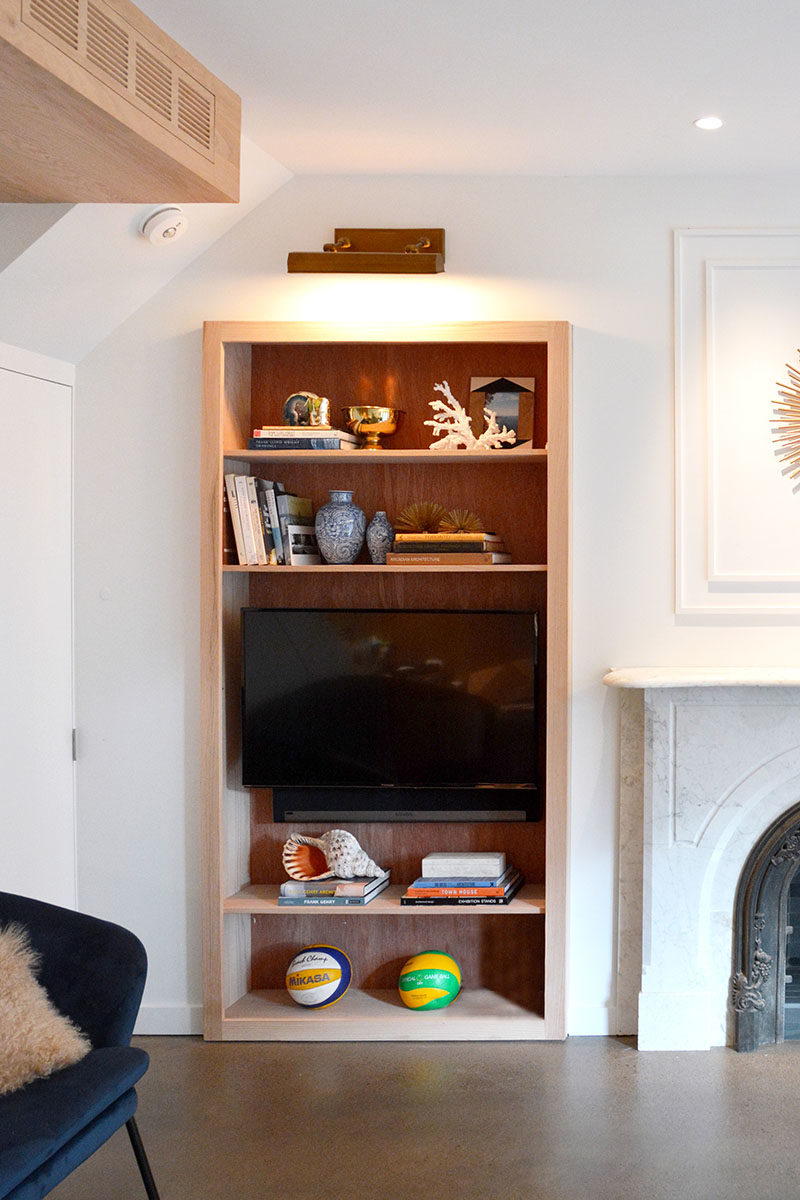 ---
Wall sconces above each bookshelf have been installed to highlight the decorative items on the top shelf.
---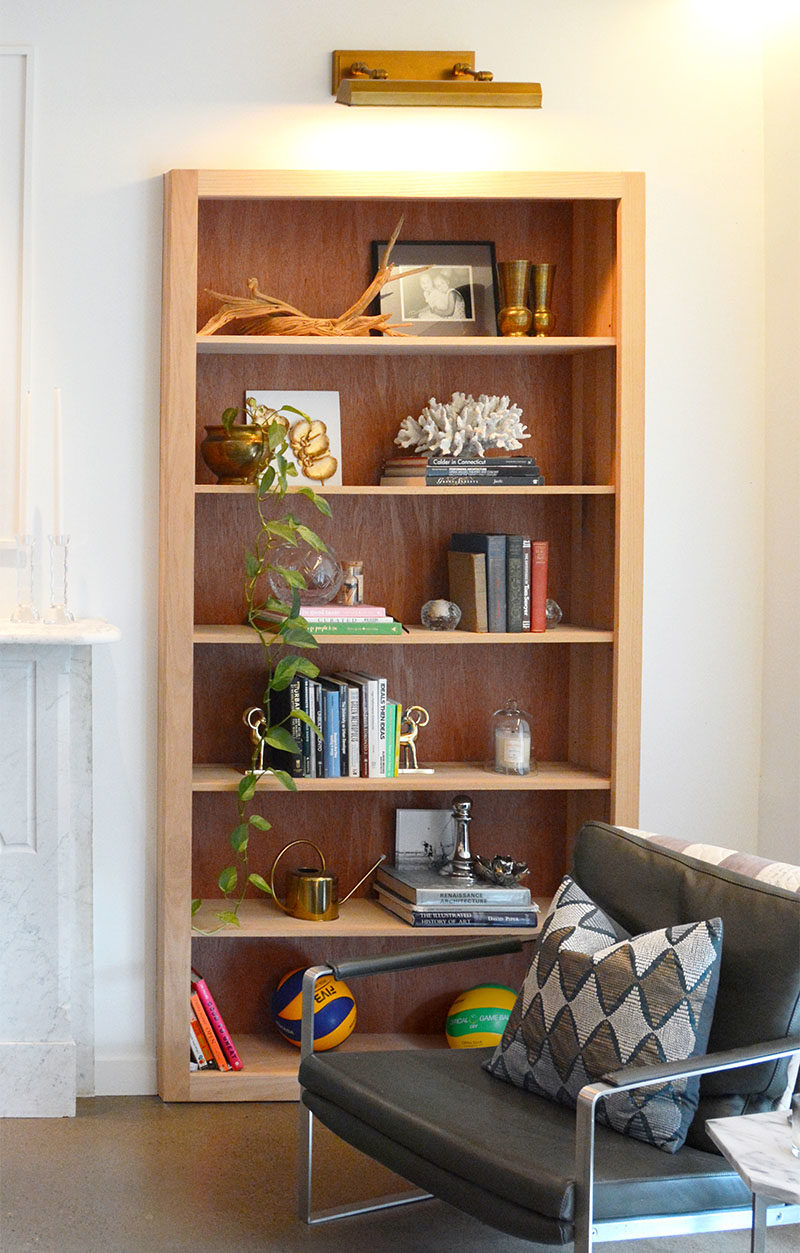 ---
Get the contemporist daily email newsletter – sign up here