DeForest Architects have designed the Courtyard House in Seattle, Washington.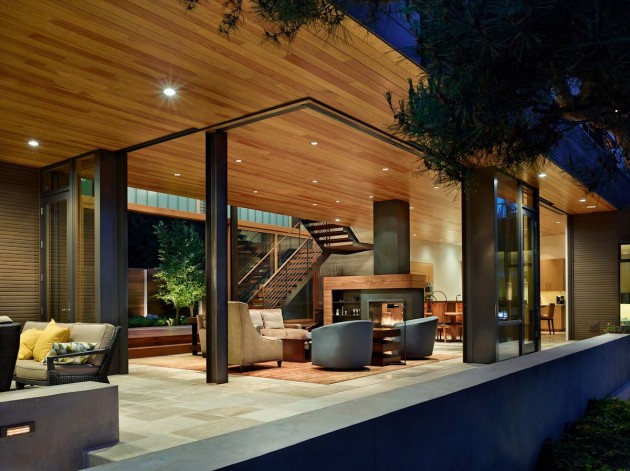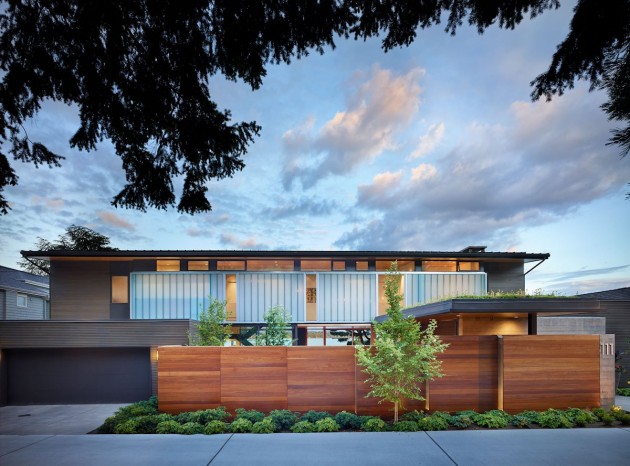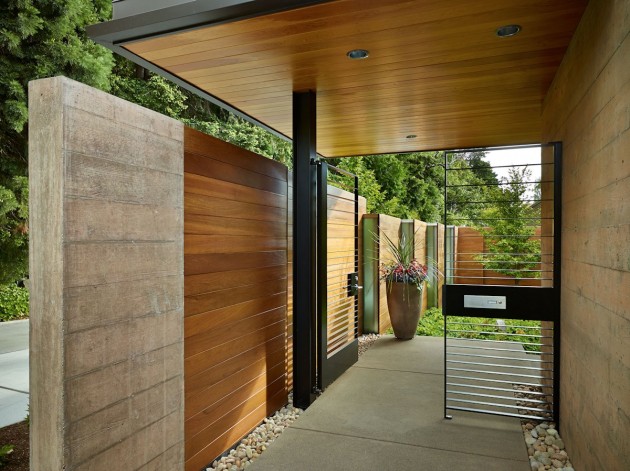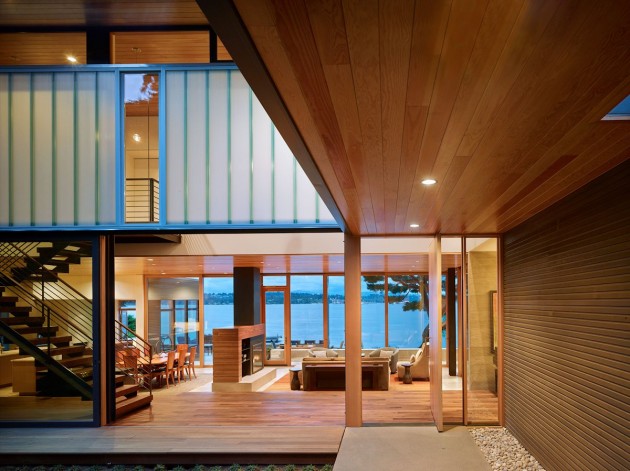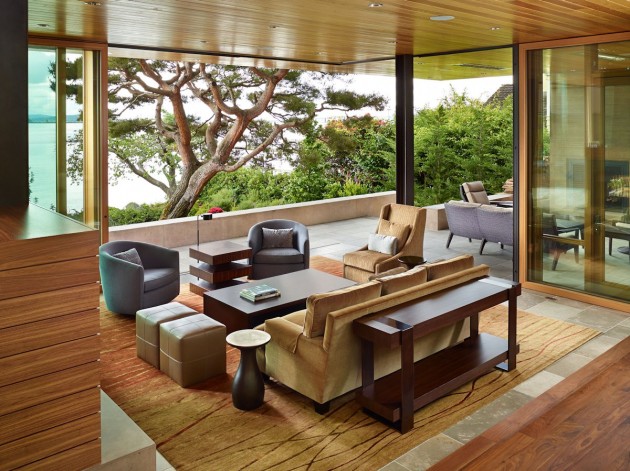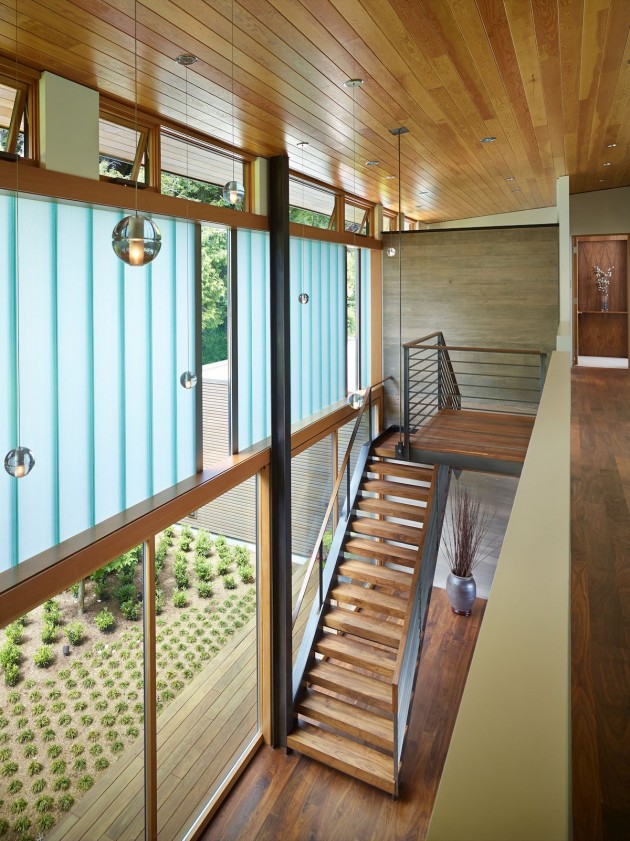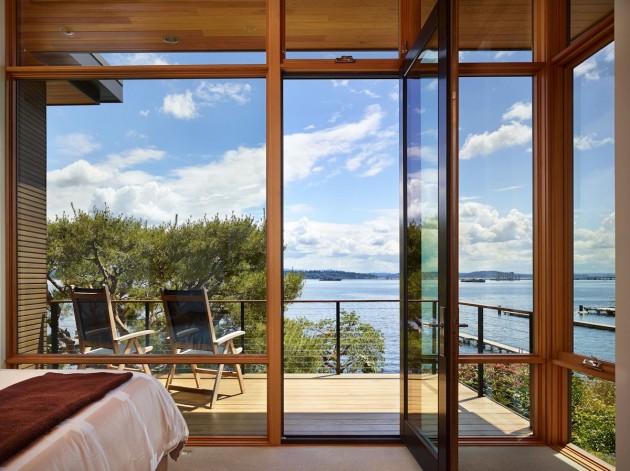 Project description
The owners of this waterfront home asked DeForest Architects to design a welcoming modern home with a seamless connection between indoors and out, a warm and elegant material palette, and "a view of Mount Rainier at our feet." Squeezed between a narrow private lane and the lake, the main challenge was to create a sense of privacy and retreat while making the most of expansive views.

DeForest Architects responded with a main floor that flows from private entry courtyard through the great room and out to a series of waterfront entertaining spaces. Floor-to-ceiling lift-slide doors and hidden steel structure maximize the sense of openness. At the same time, the house is warm and welcoming thanks to a weathered limestone floor, fir ceiling, oak and walnut cabinets, and comfortable furniture with clean lines.

At the upper level, a band of channel glass running the length of the house affords privacy while admitting natural light and providing glimpses of the courtyard and a green roof. Each of the four bedrooms has a view of the lake and private deck and the guest bath and laundry are daylit by floor-to-ceiling channel glass.
Architect: DeForest Architects
Photography: Benjamin Benschneider