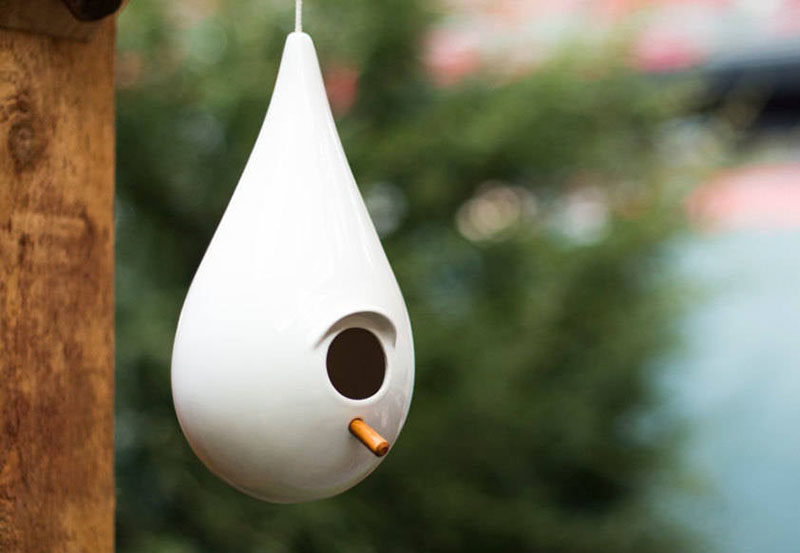 Romney Shipway of Canadian-based SHIPWAY Living Design, has created a modern birdhouse that's made from porcelain.
The porcelain birdhouse has been designed and built to withstand the elements. The small awning over the opening directs water away preventing it from going inside. In severe conditions rain may make it inside, but there are small drain holes in the bottom to let the water escape and also provide ventilation for the birds.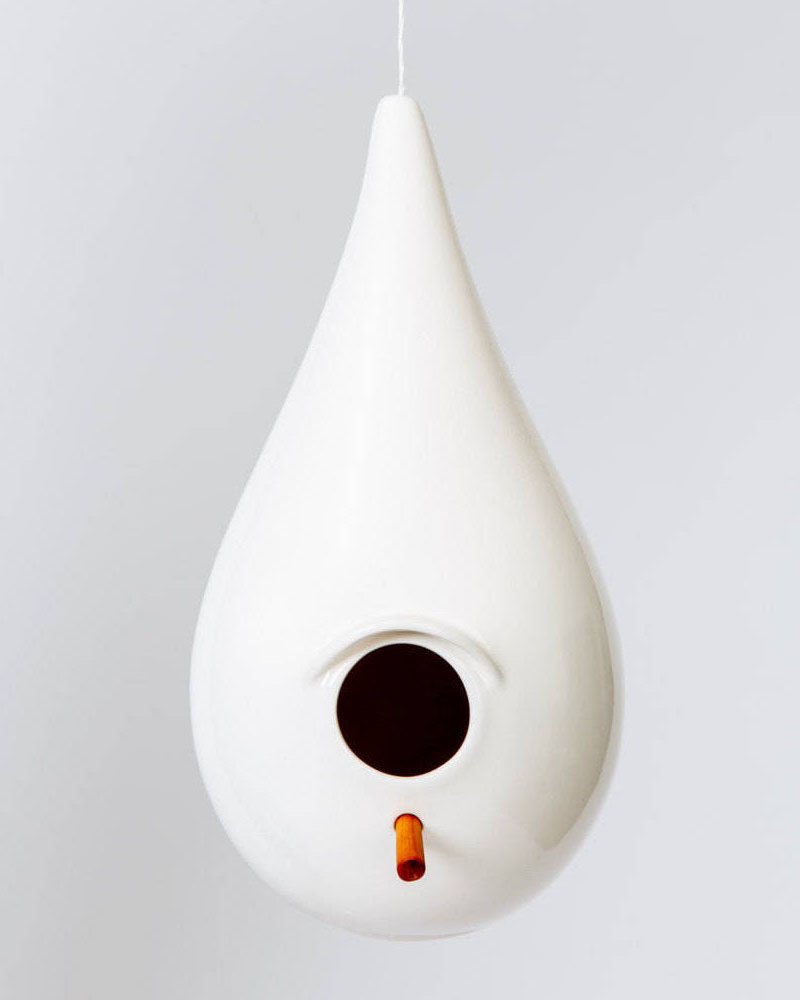 ---
The hole where the hanging string goes in is sealed with beeswax to also prevent water from going inside, while the perch is made from salvaged Pacific Yew and is sealed with a non-toxic and environmentally friendly oil to withstand outdoor elements.
---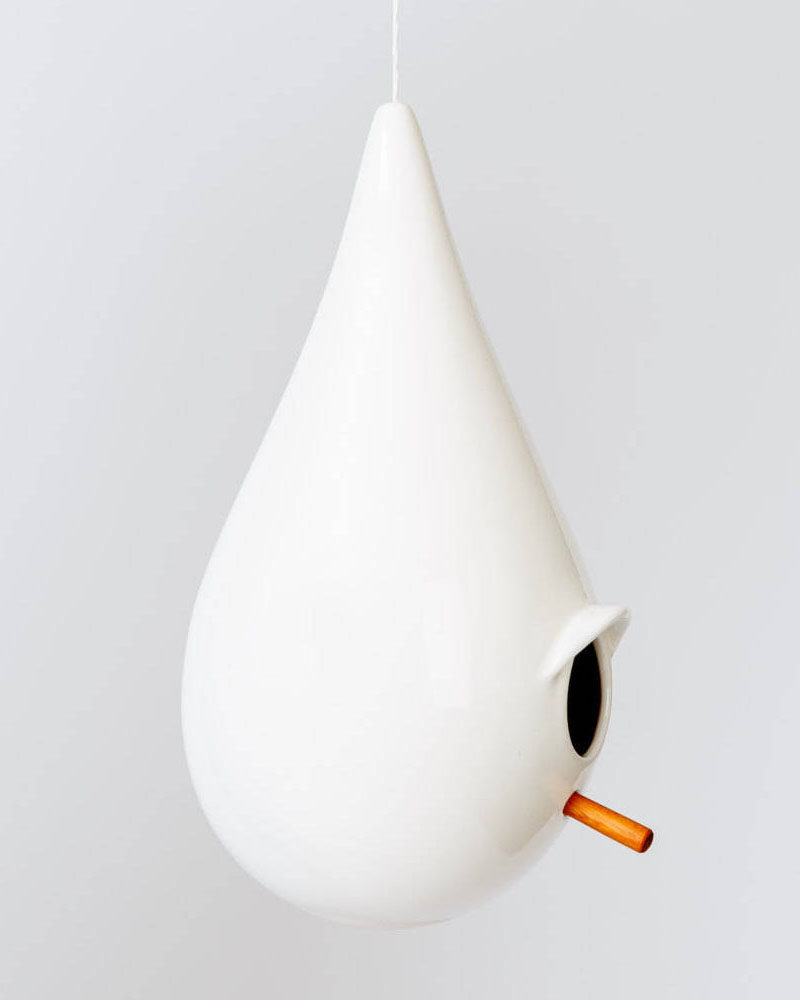 ---
Get the contemporist daily email newsletter – sign up here