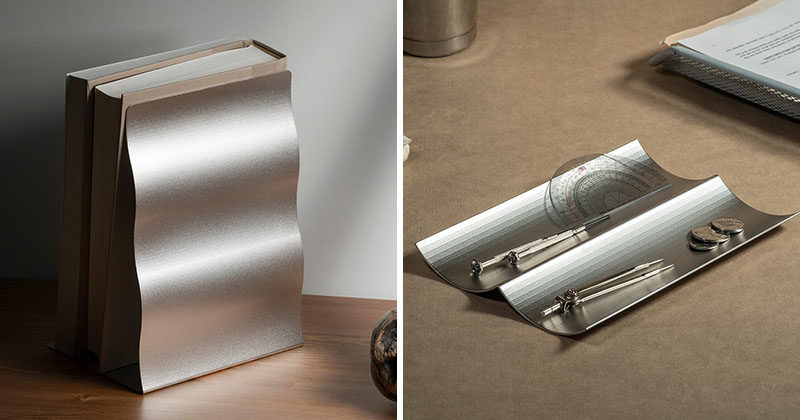 Vancouver based design studio Isle Collection, has created a pair of modern desk accessories that include bookends and a catch-all tray.
Named the 'Wave Stand', the bookends provide a steady support for different objects to lean on. Their design was inspired by the waves that occur in nature, with the stainless steel plate shaped to mimic the softness and the organic expression of nature. A sandblast finish has been applied to create a natural sparkling texture.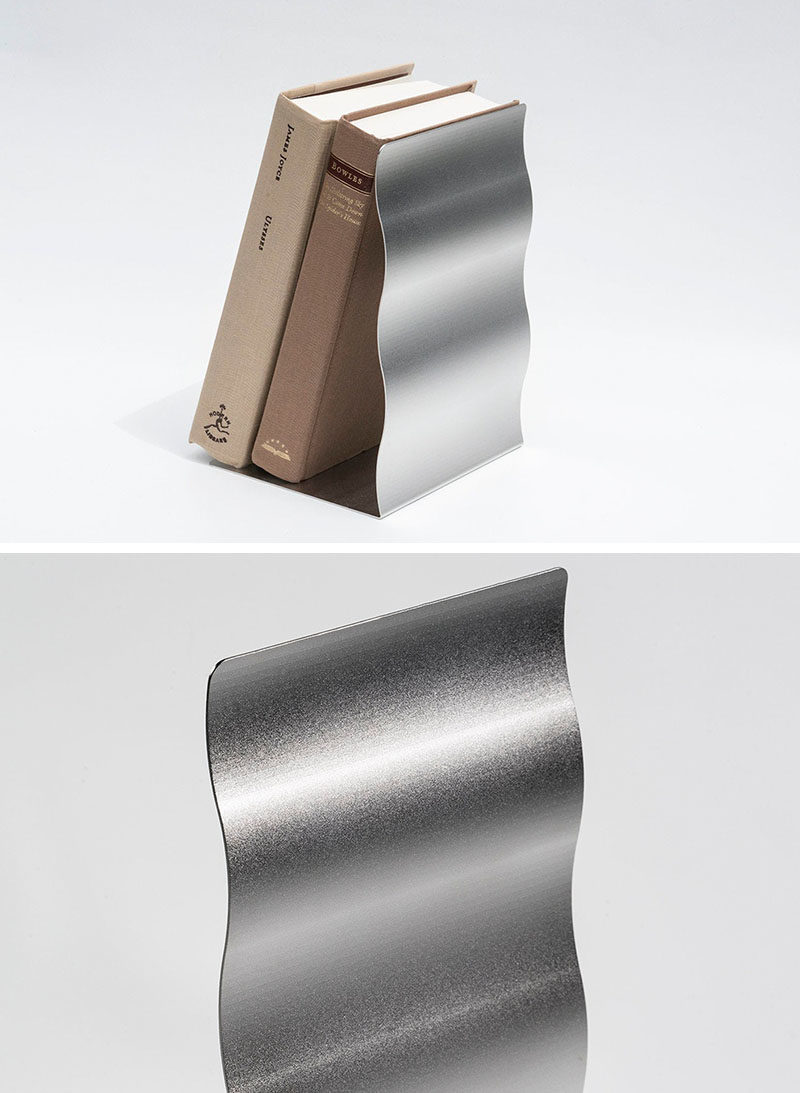 ---
The other piece in the collection is the 'W tray', which is made from a single piece stainless steel, and has a wavy shape, creating a catch-all for pens, paperclips, and business cards.
---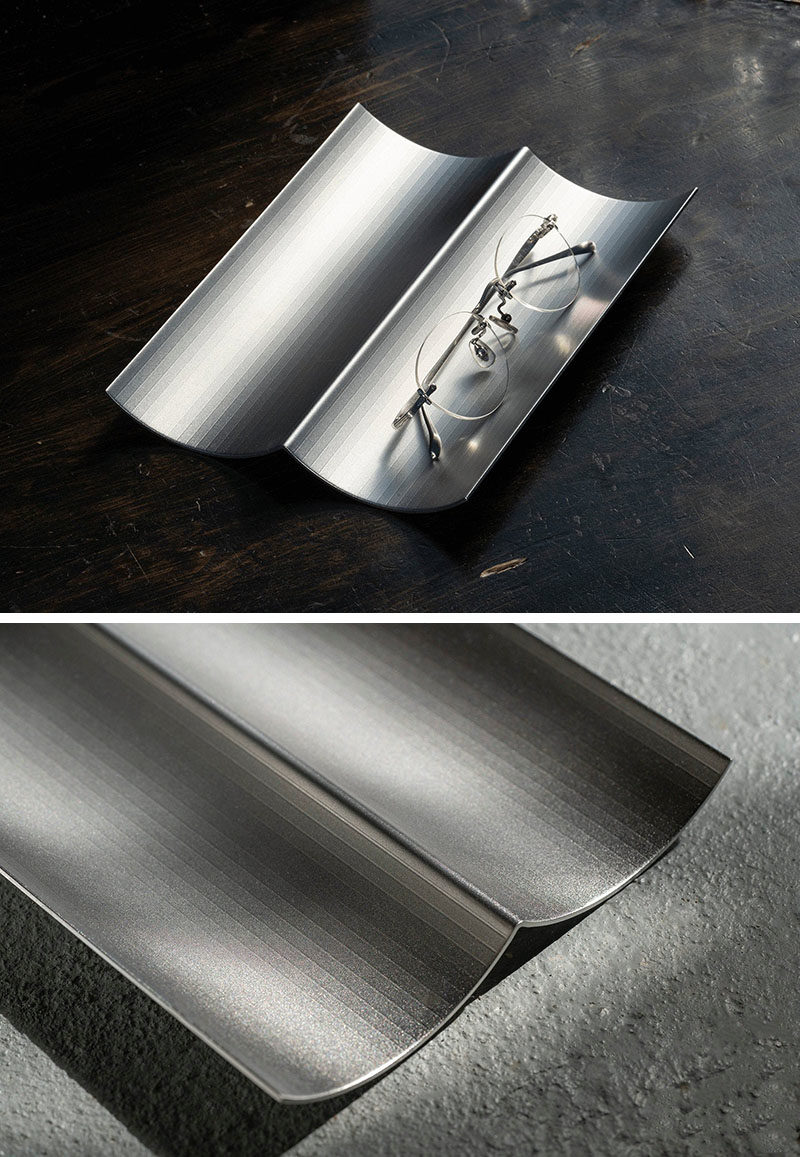 ---
Get the contemporist daily email newsletter – sign up here