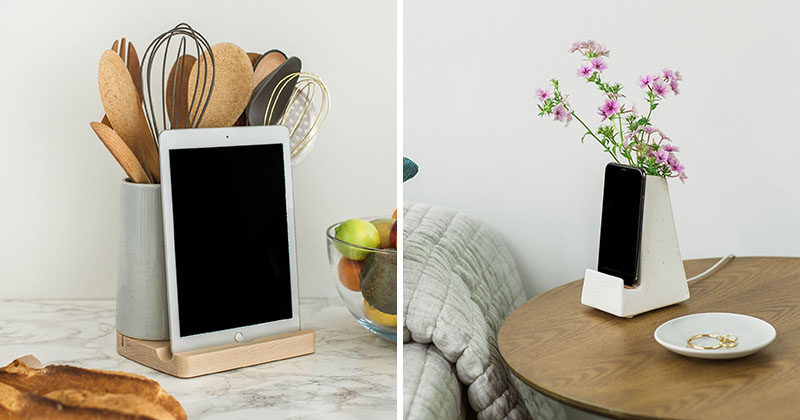 Myles and Heather Geyman of Stak Ceramics, have designed a collection of phone and tablet docks, that have a simple modern design.
Made in their studio in Pittsburgh, Pennsylvania, the designs include not only a holder, but also doubles as a convenient place to show off your flowers and plants, or store your favorite cooking utensils.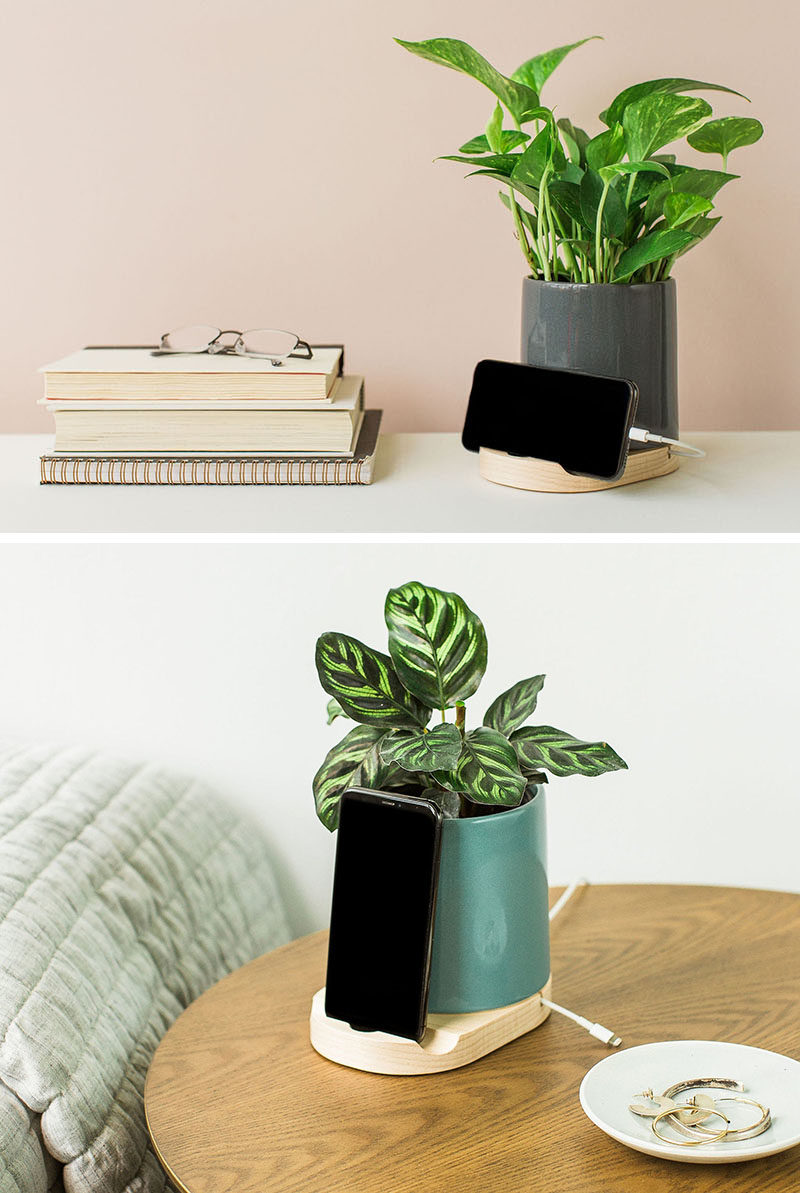 ---
Made from earthenware clay, with some having a wood base, each phone and tablet dock allows the device to be placed vertically or horizontally depending on the users preference, while the base has built-in channels that hold the power cord in place while your device is charging.
---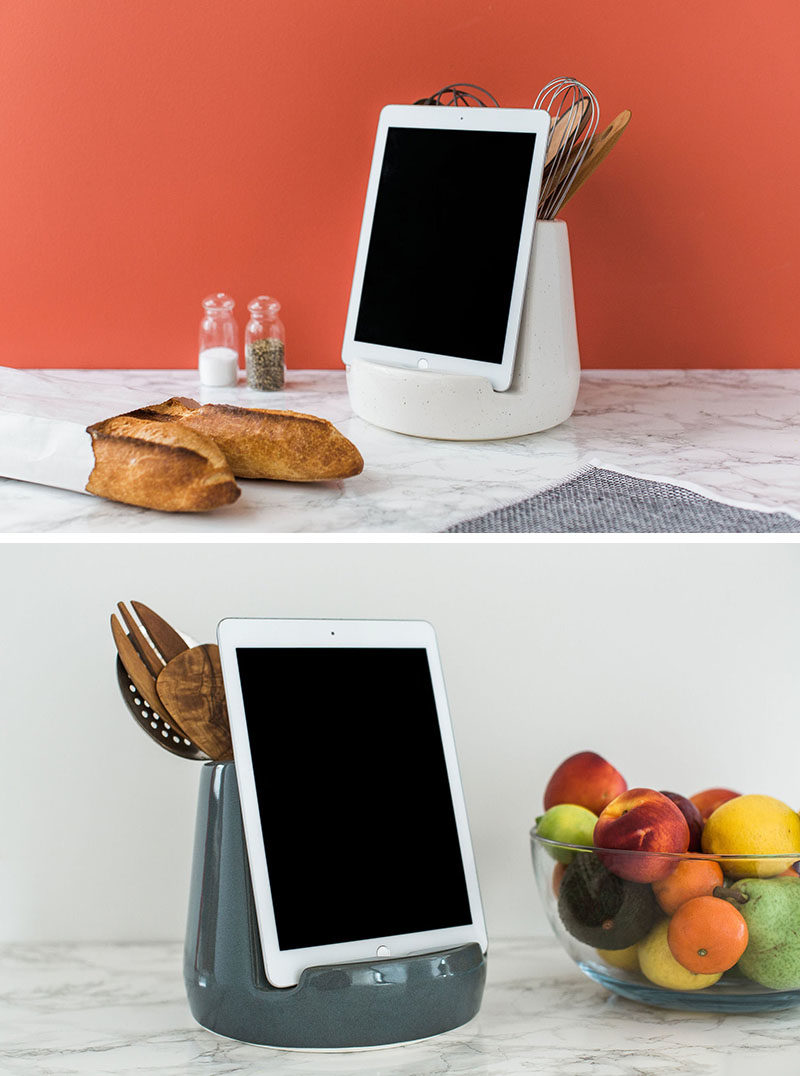 ---
Get the contemporist daily email newsletter – sign up here