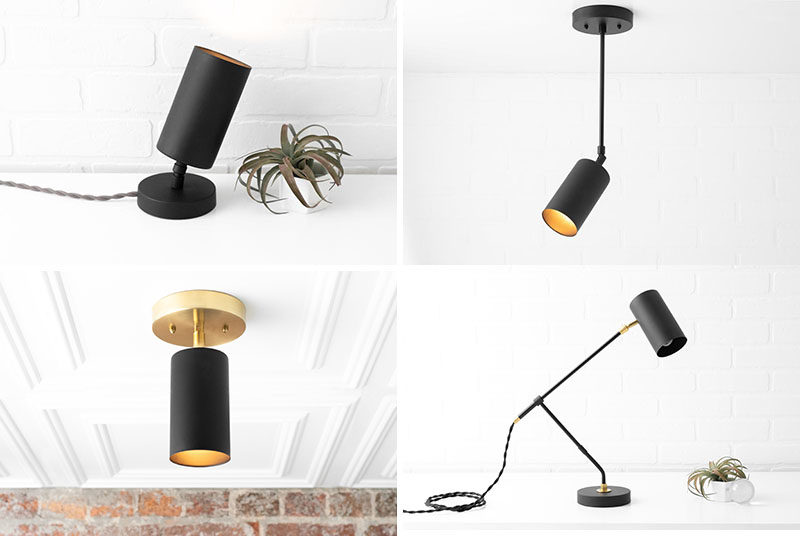 Designer Jay Harrison of Mod Creation, has created a collection of modern lighting designs that are both simple in their shapes, but also eye-catching.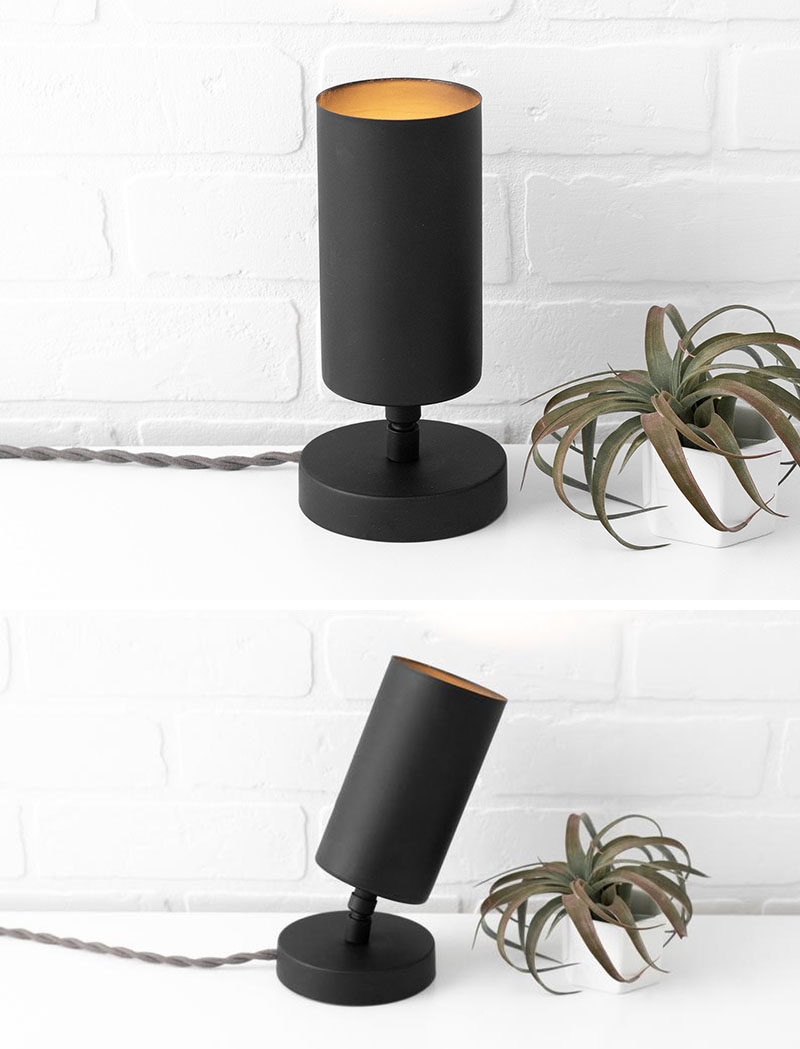 ---
Drawing inspiration from mid-century lighting, the collection includes table lamps, pendant lights, and ceiling lights.
---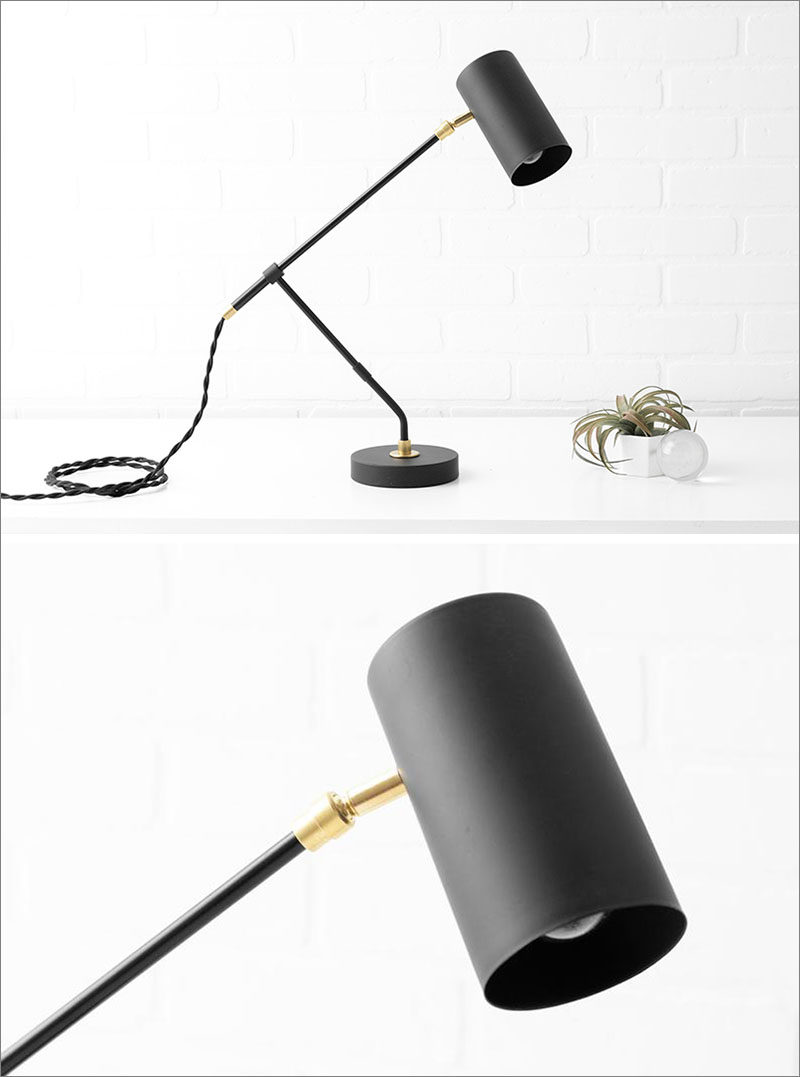 ---
Matte black shades, that can be rotated to point the light in a specific direction, are complemented with brass accents.
---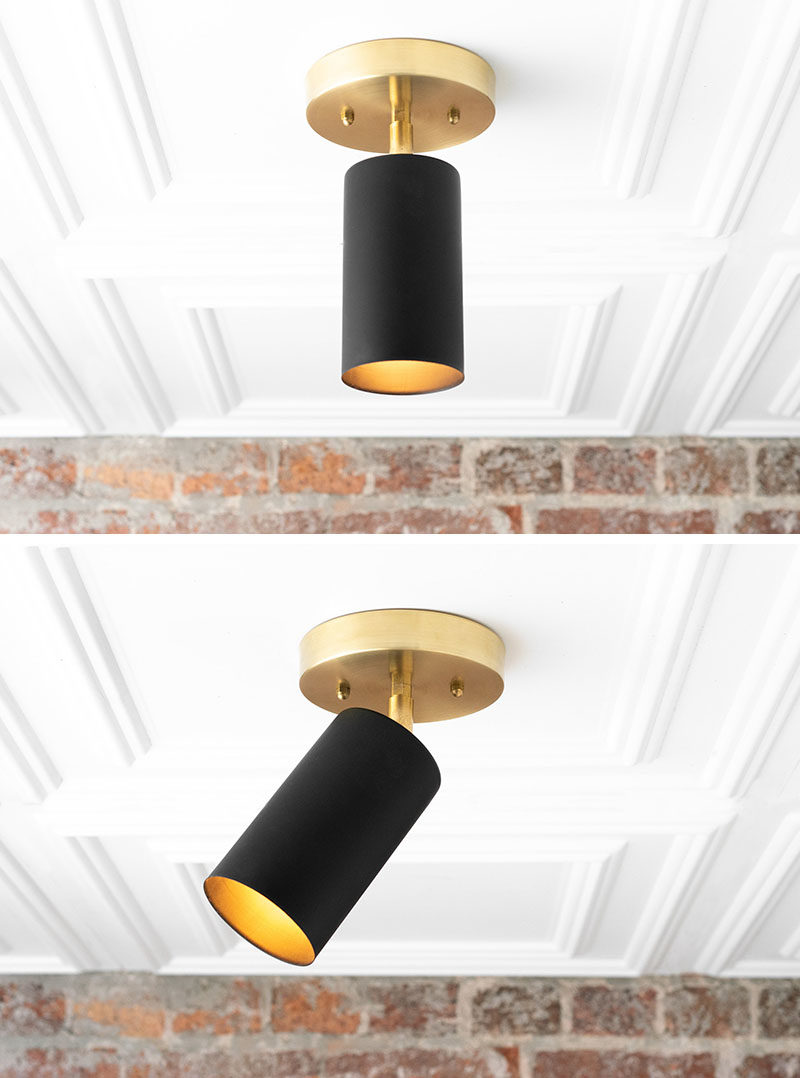 ---
Each directional lighting design is made in Mod Creation's Ohio studio, and area available in a variety of colors in addition to the matte black.
---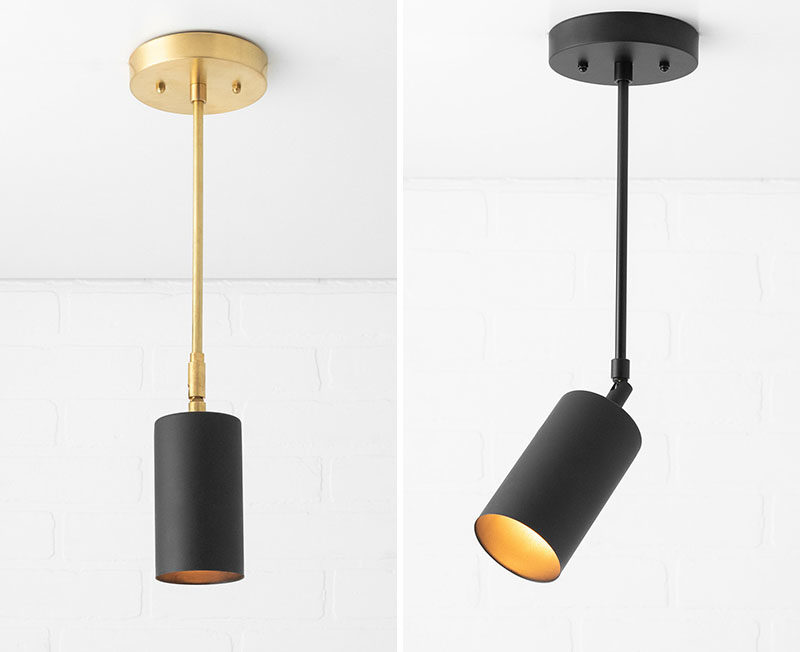 ---
Get the contemporist daily email newsletter – sign up here