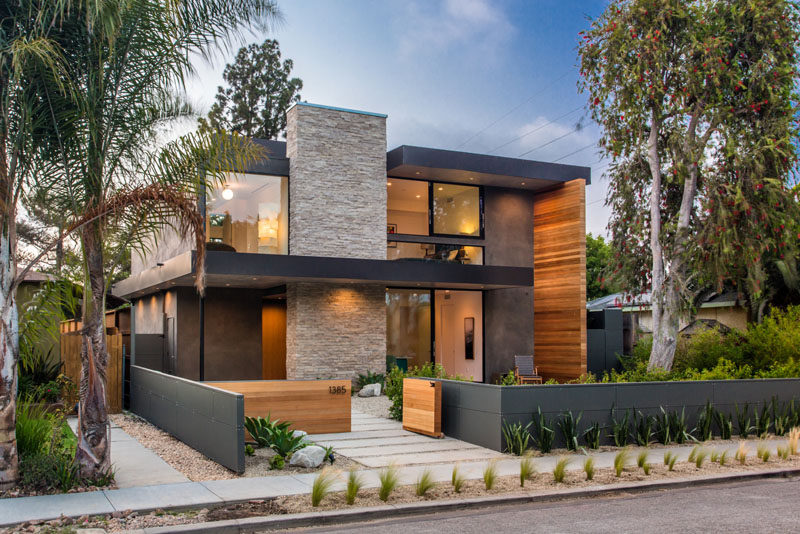 Located within Venice, California, is this recently completed home that features elements like a backyard guest suite, open-plan living, a swimming pool, and a sunken outdoor lounge.
Welcoming you the home, designed by Electric Bowery, is a landscaped path leading you to a large wooden door that stands out within its surroundings.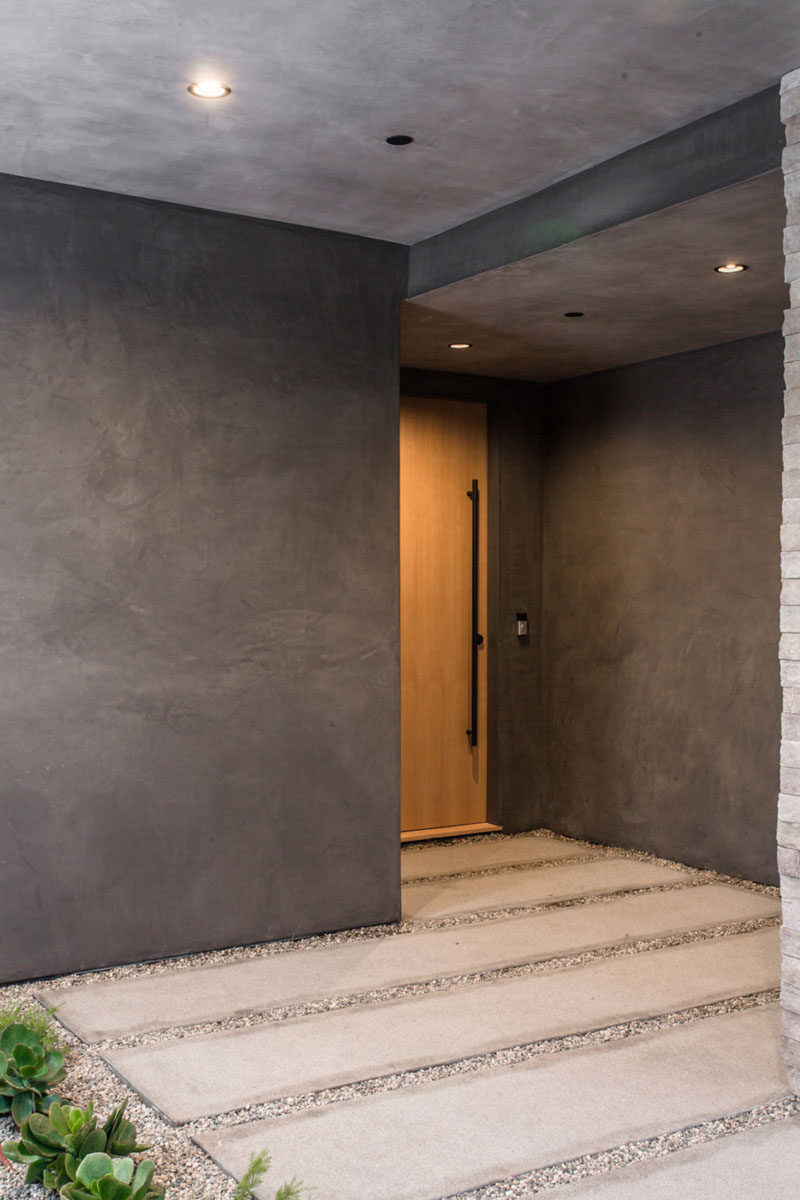 ---
Once inside, the floor plan is open with the dining, living room, kitchen, and library all sharing the space.
---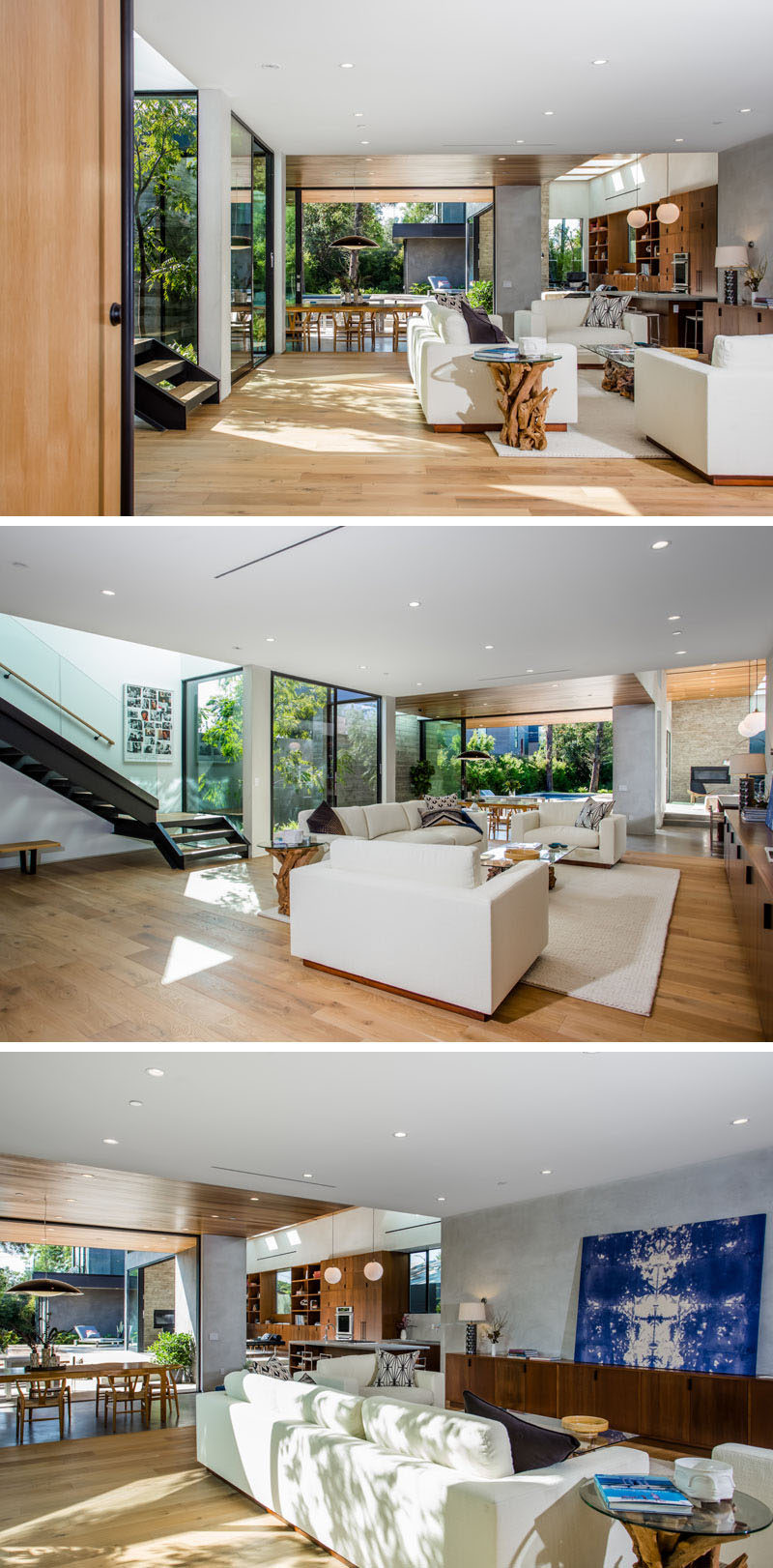 ---
Before looking at the rest of the house, here's a glimpse of a study (or additional bedroom) that opens up to the front garden and has a private patio with views of the neighborhood.
---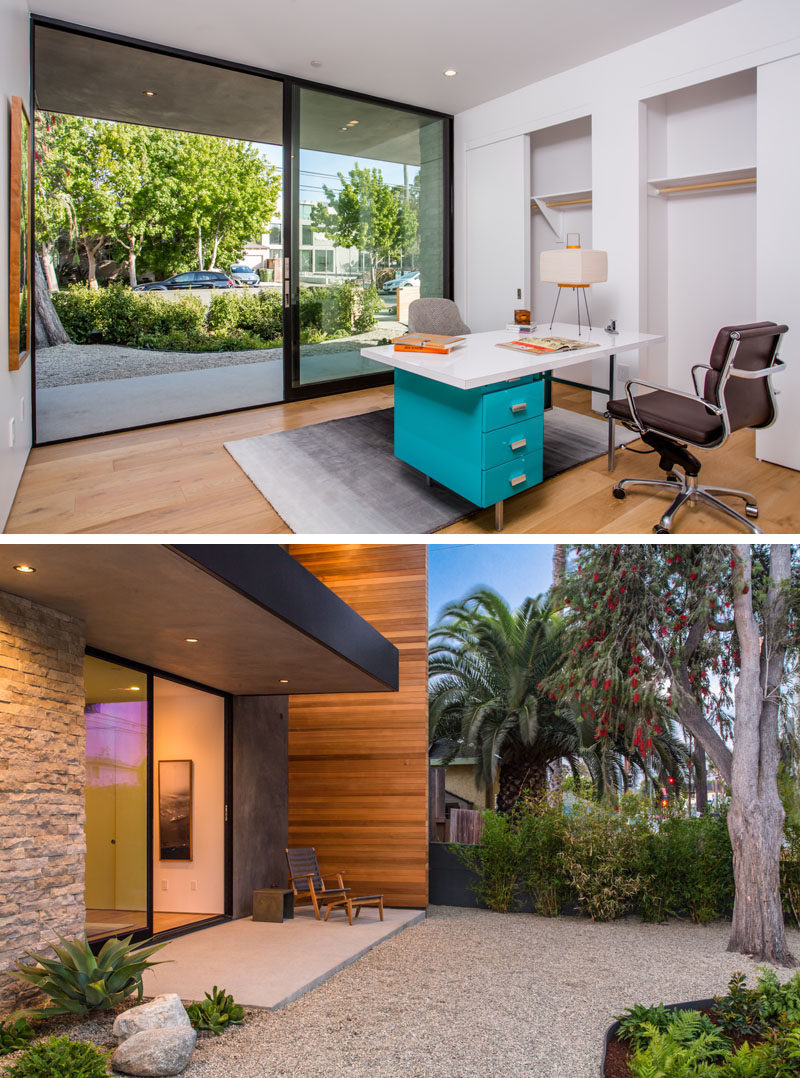 ---
Back into the main living area, there's the dining space, which is stepped down from the living room.
A wood ceiling is featured through the main living area, and flows from the inside to the outside covered dining area.
---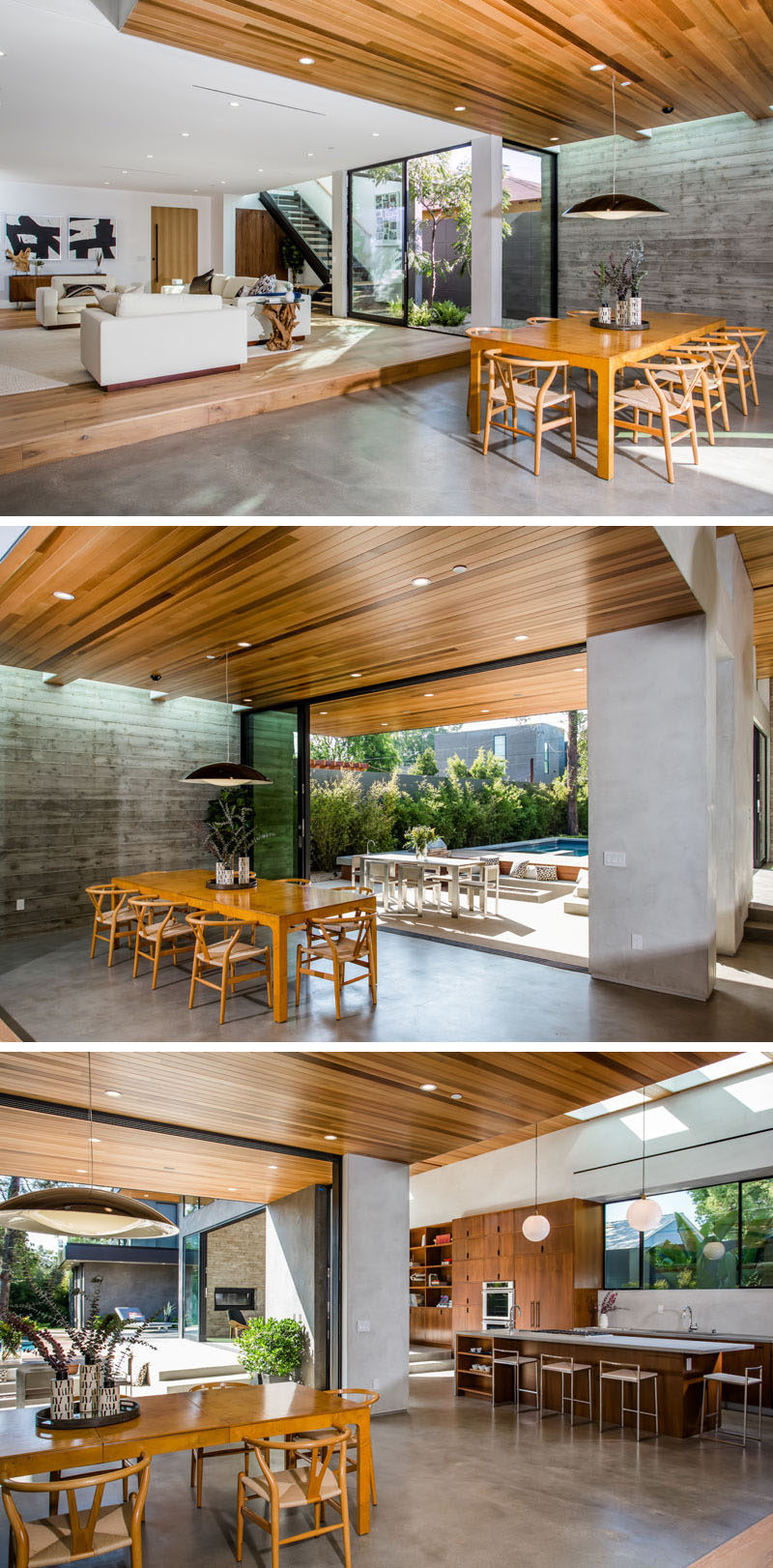 ---
In the kitchen, a light grey counter matches the concrete floor, and wood kitchen cabinets flow through to the library area.
---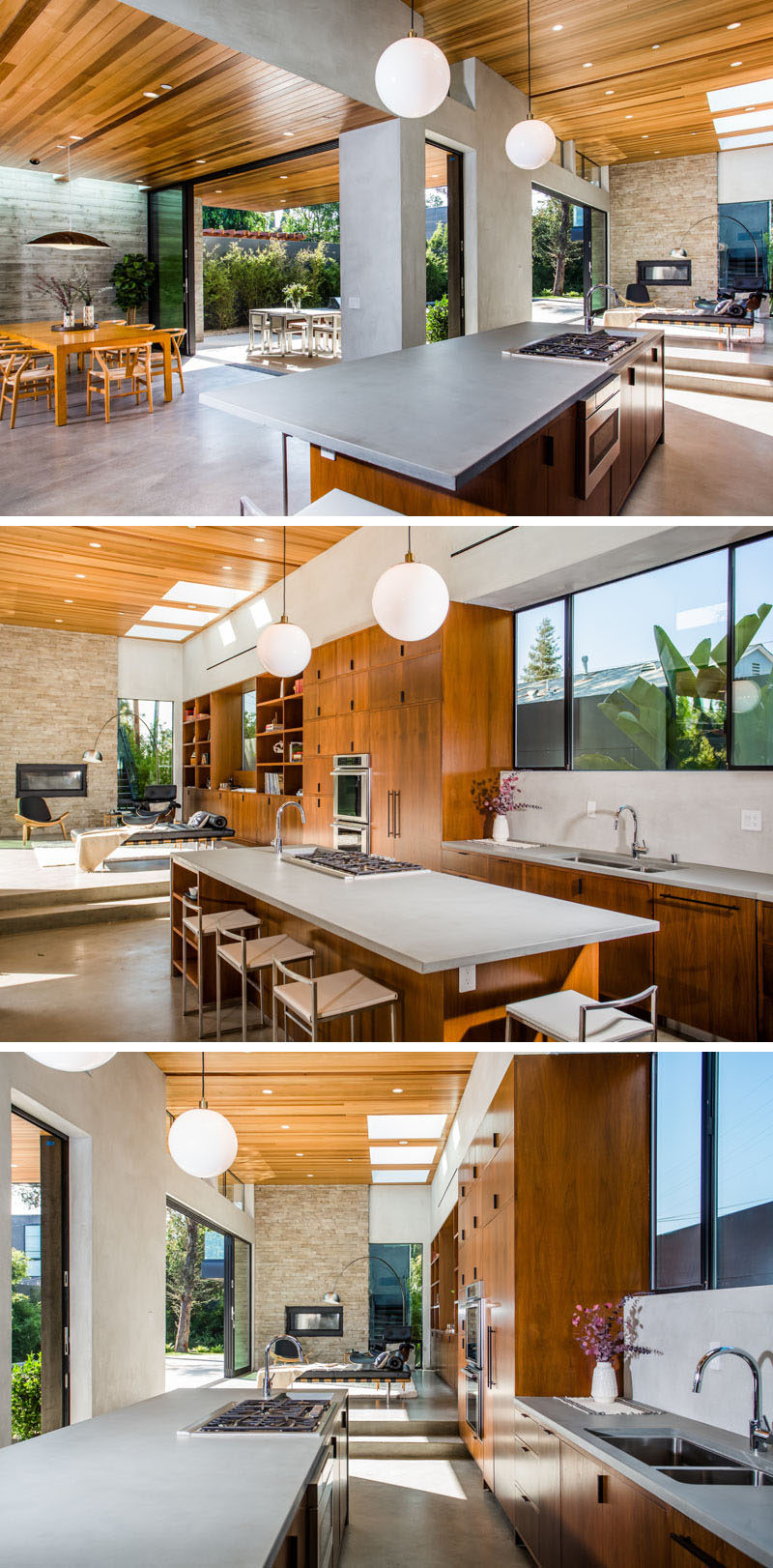 ---
In the library, there's a fireplace with a stone surround, and large sliding doors make it the perfect place to lounge and get a bit of sun.
---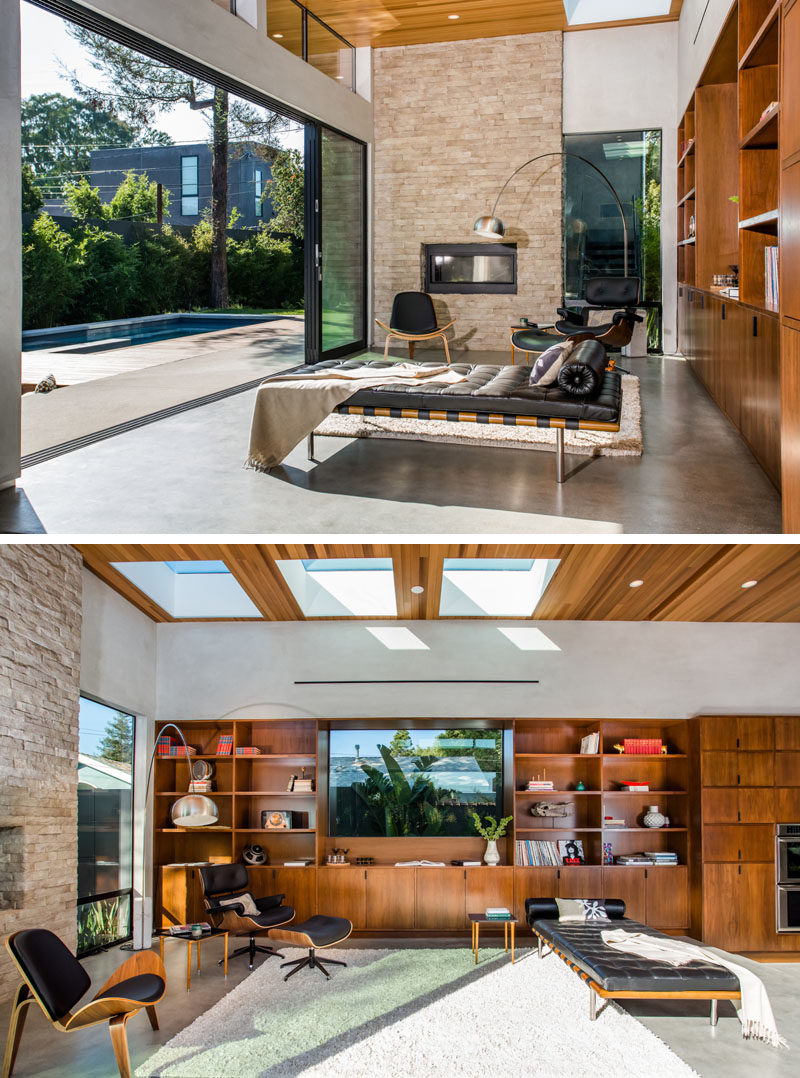 ---
Here, you can really see how the home opens up to the backyard, creating a true indoor/outdoor living space.
---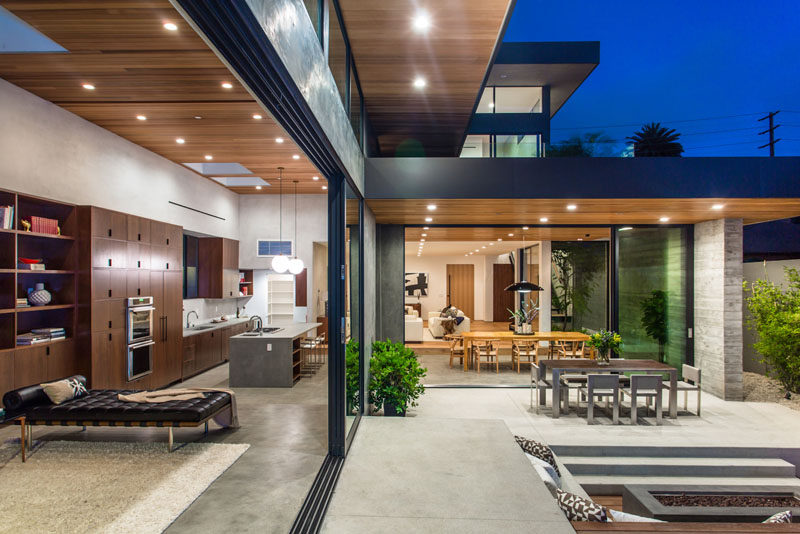 ---
In the backyard, there's a swimming pool, outdoor dining area, kitchen, and a sunken lounge area surrounding a firepit, all perfect for entertaining.
---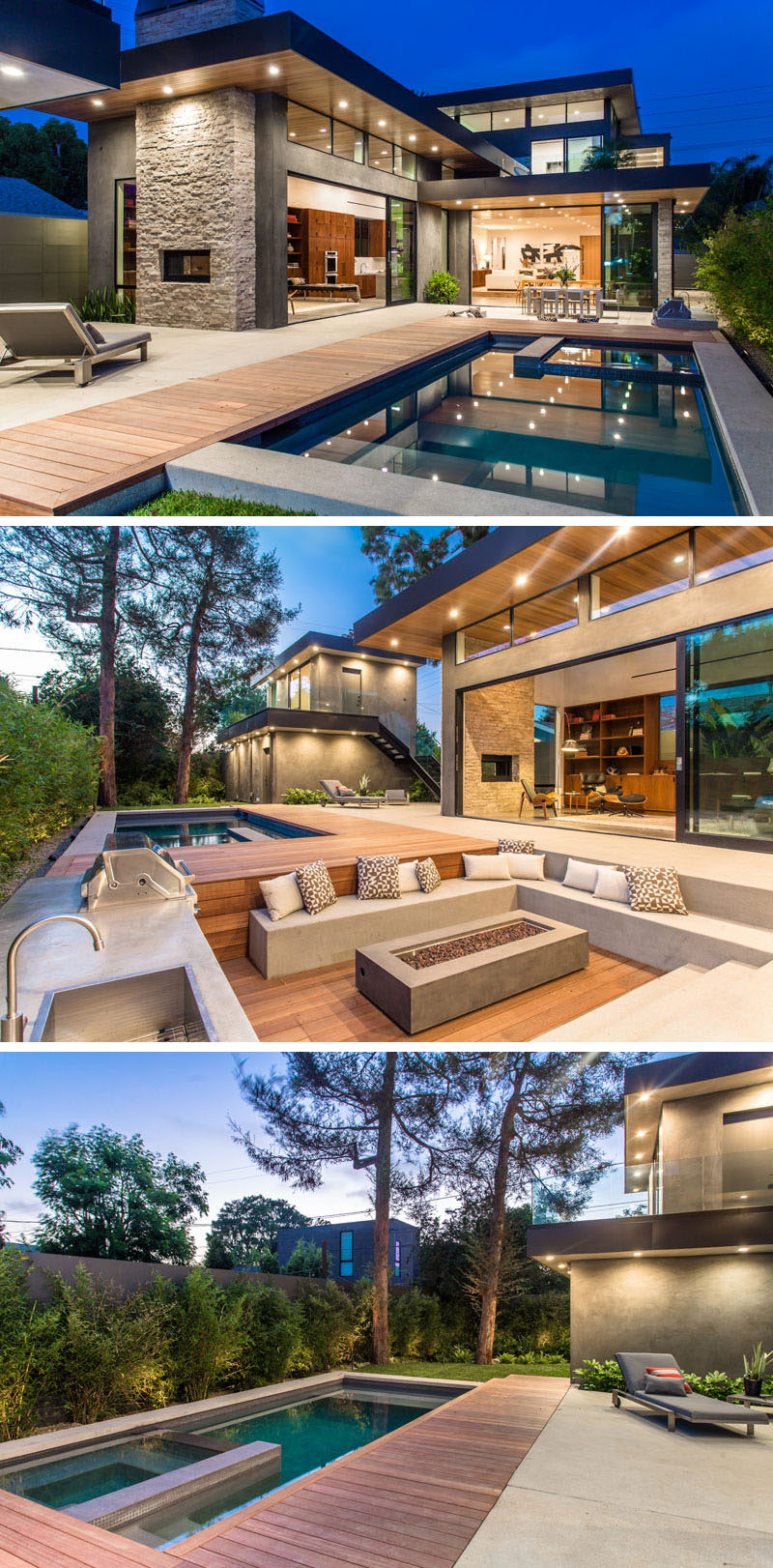 ---
Back inside, steel, wood, and glass stairs lead you to the second floor. At the top of the stairs, there's a small sitting area with a large window that has views of the street.
---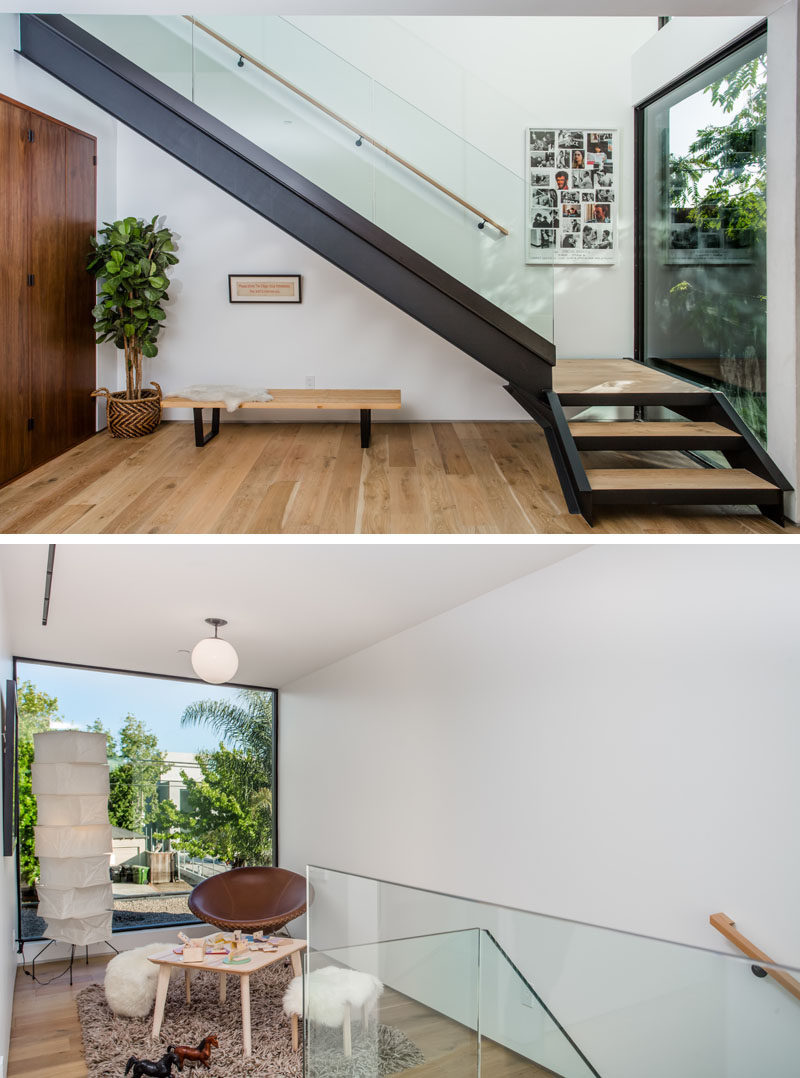 ---
Concrete and French oak flooring have been featured throughout the home. Here you can see they've used the oak flooring in the upstairs hallway which also continues into the bedrooms.
---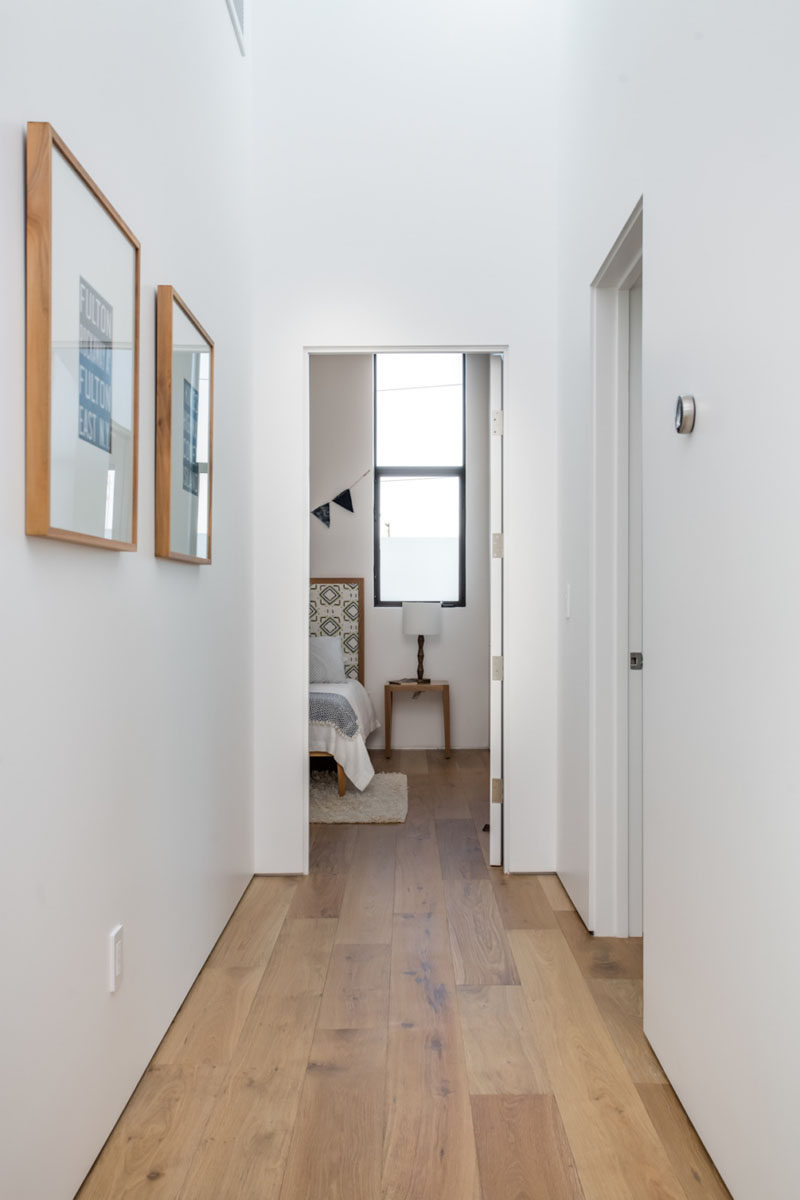 ---
In this bedroom, large windows provide plenty of light and views of the trees and street.
---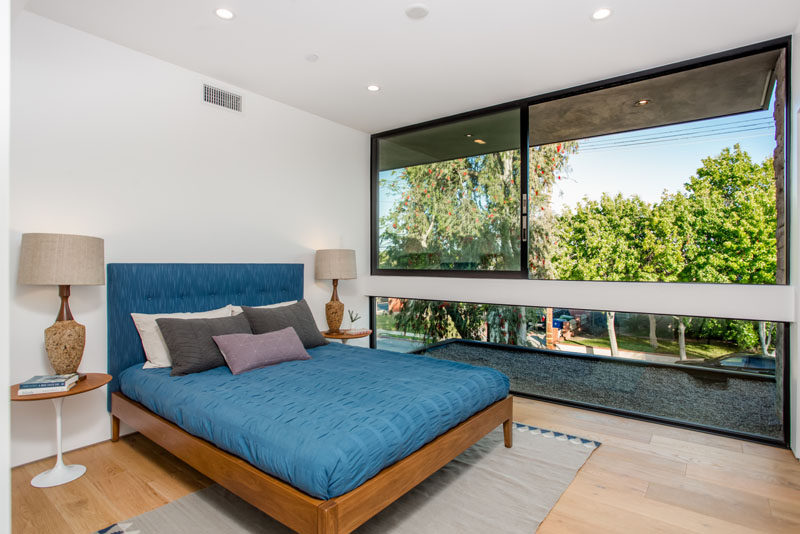 ---
This bedroom has a built-in wardrobe, and partially frosted windows provide privacy.
---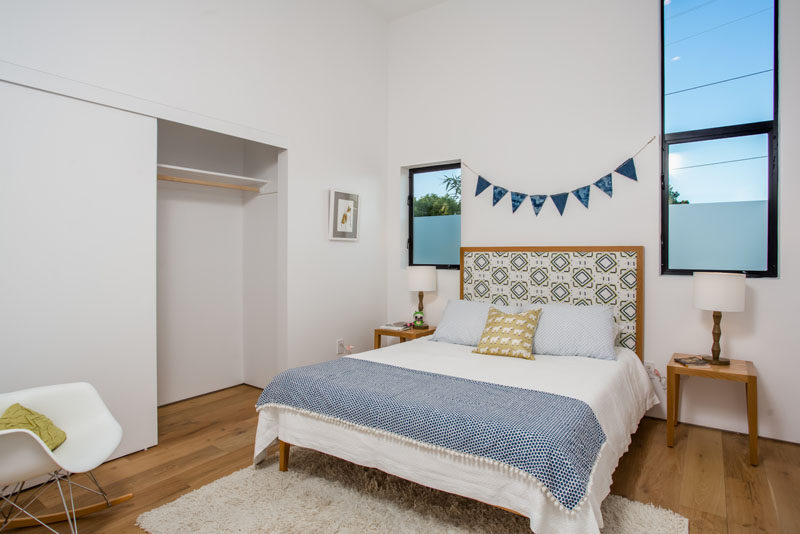 ---
Here's a look at one of the bathrooms. It too features a partially frosted window as well as a floating vanity.
---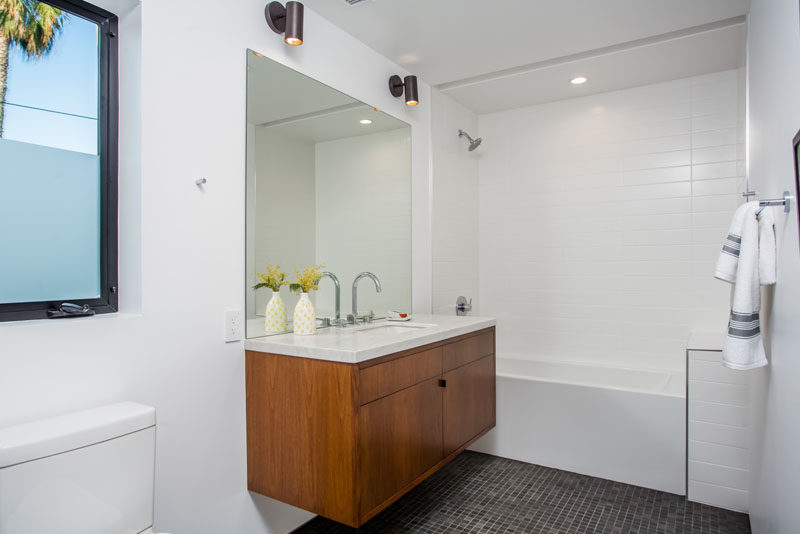 ---
In the master bathroom, there's a private balcony for relaxing in the sun.
---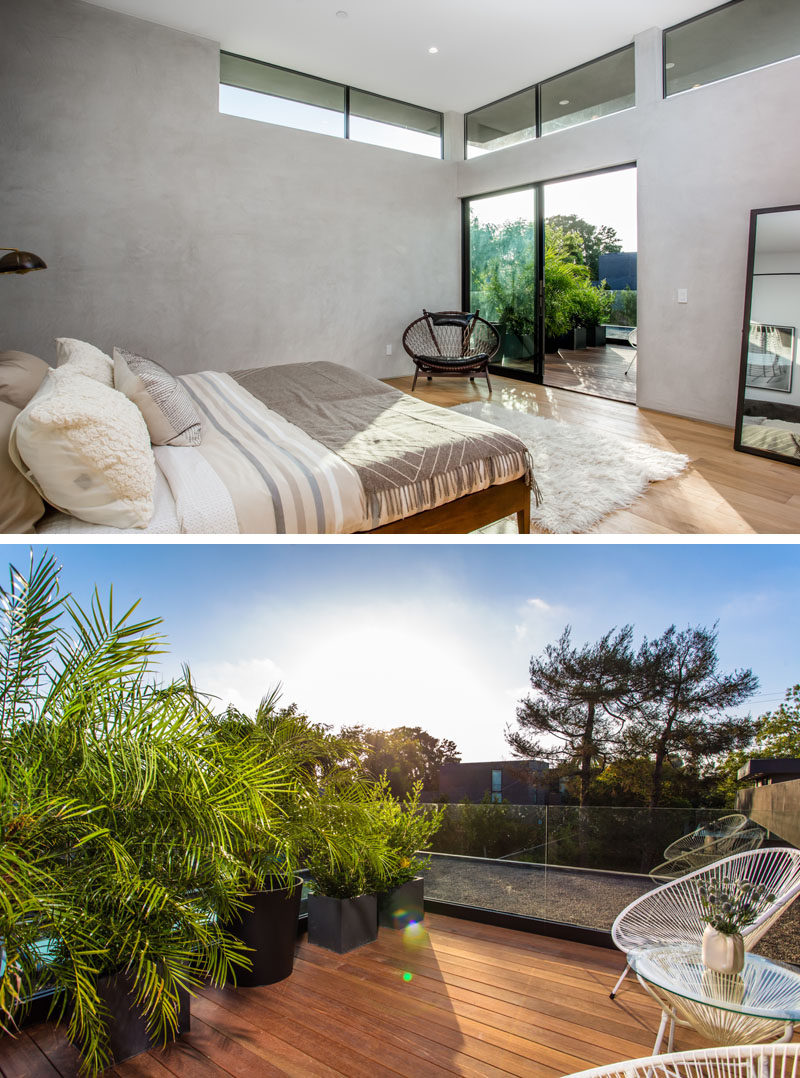 ---
In the ensuite bath, there's a double vanity, bath and walk-in shower with built-in shelf.
---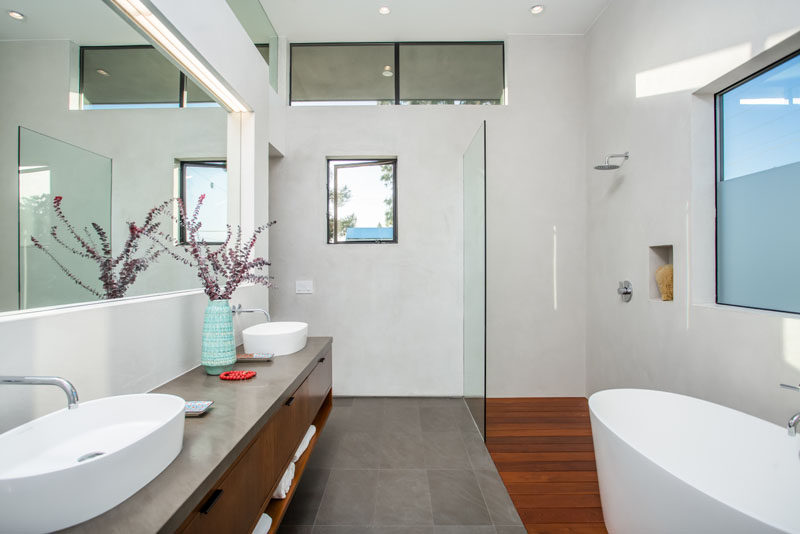 ---
Back outside and by the pool, there's a two car garage that features a studio or guest suite.
---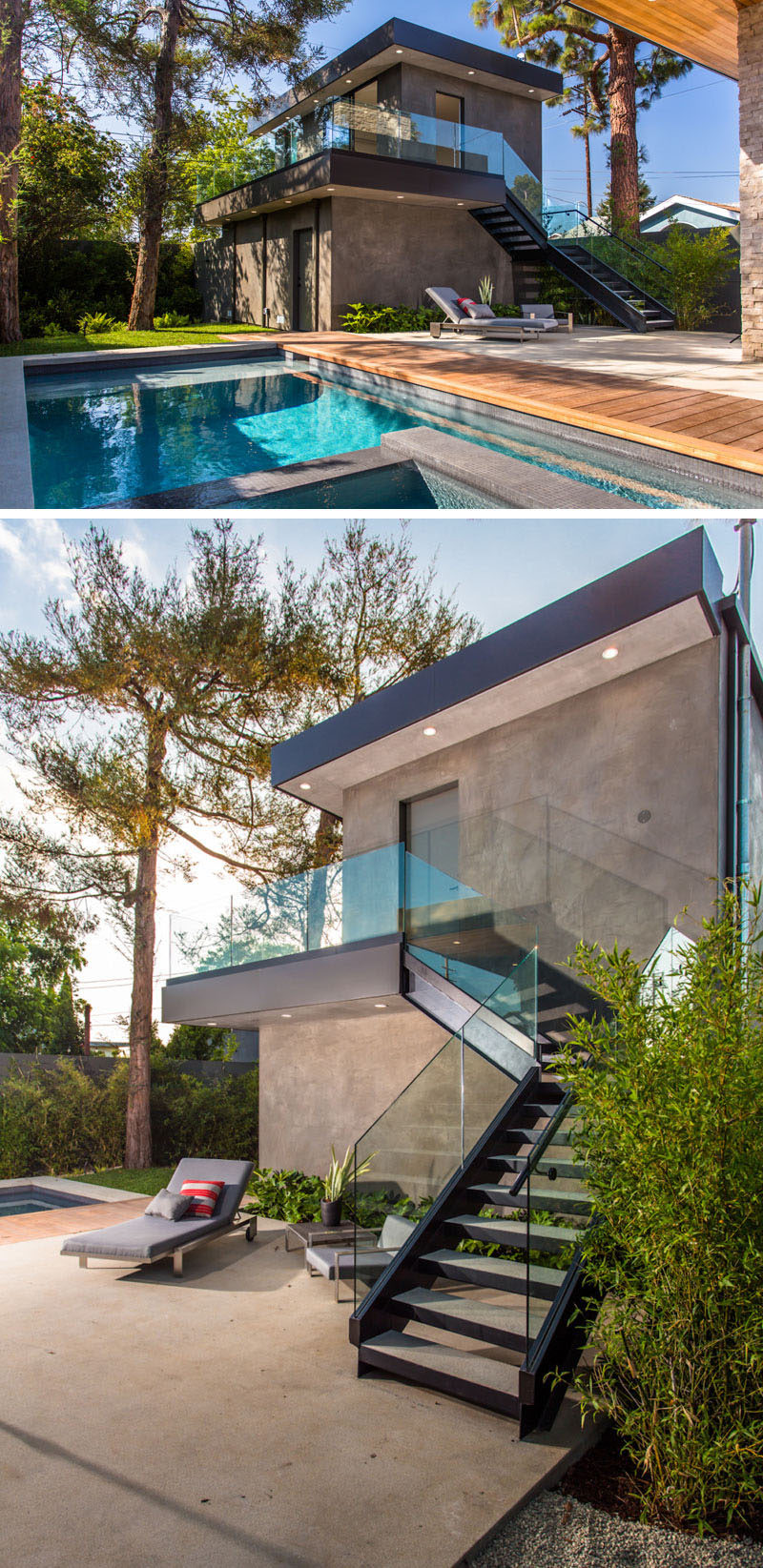 ---
The guest suite has its own bathroom and balcony overlooking the pool and backyard.
---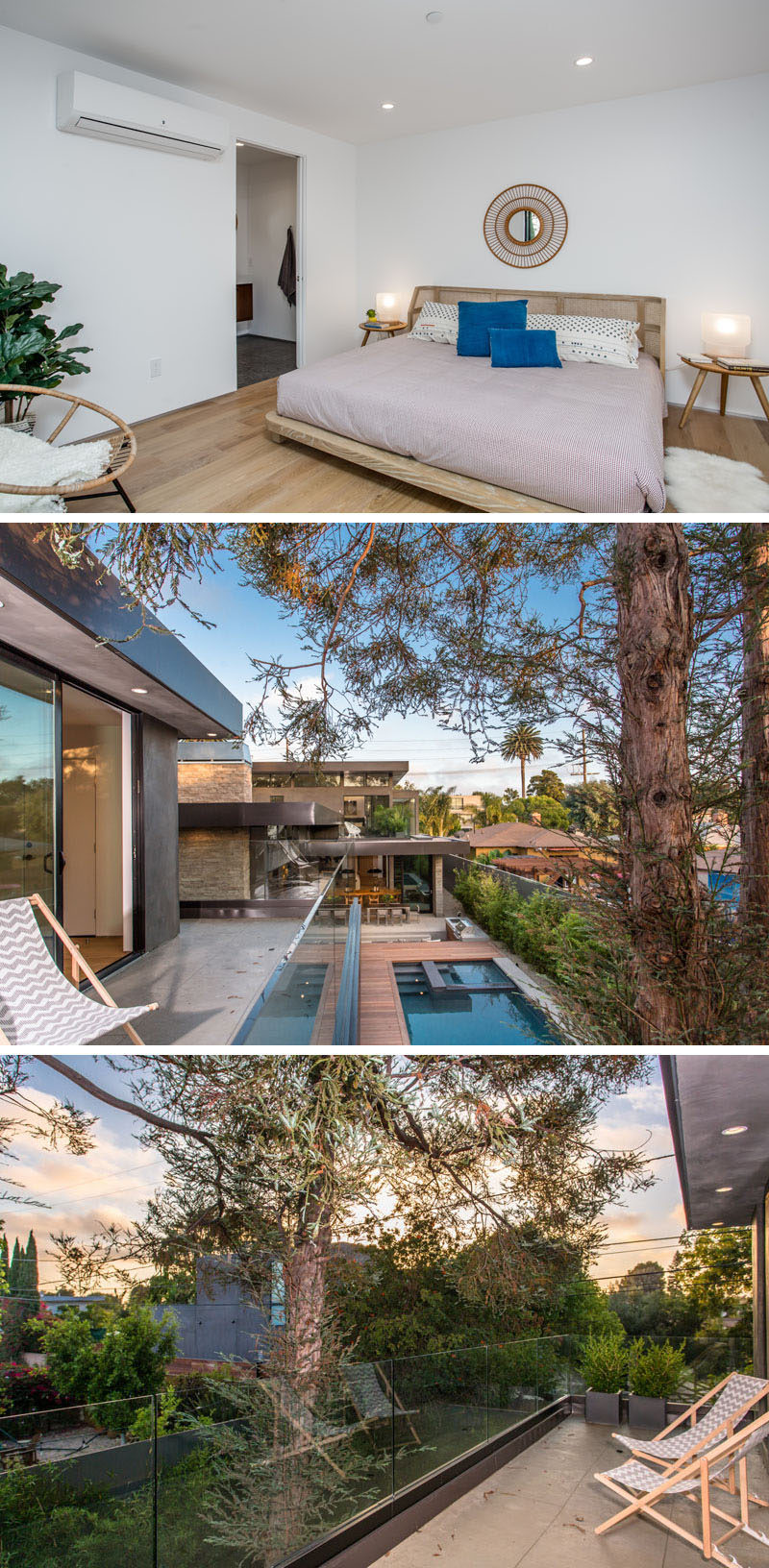 ---
The home is listed for sale through Halton Pardee + Partners.