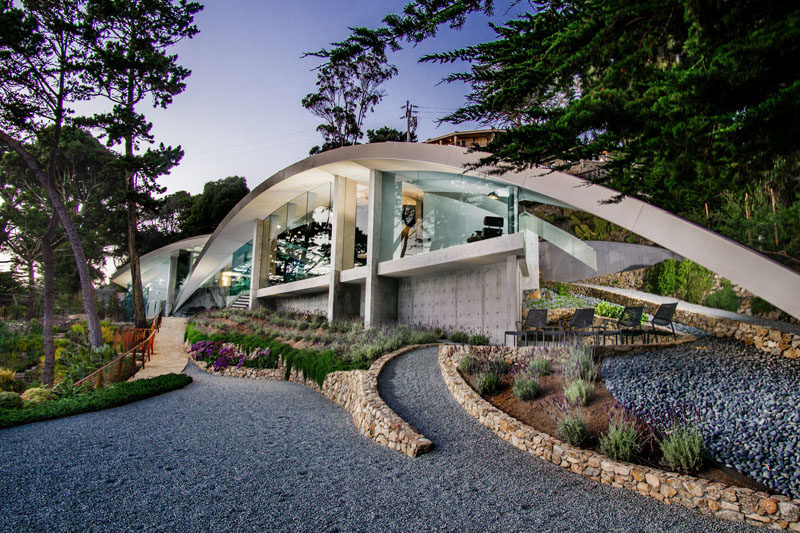 This house, that's currently for sale and has been designed by architect Wallace Cunningham, overlooks the ocean in Carmel, California.
A path with retaining walls and landscaping leads down to the front entrance of the home, where you're greeted by walls of glass and stainless steel roof panels by Zahner.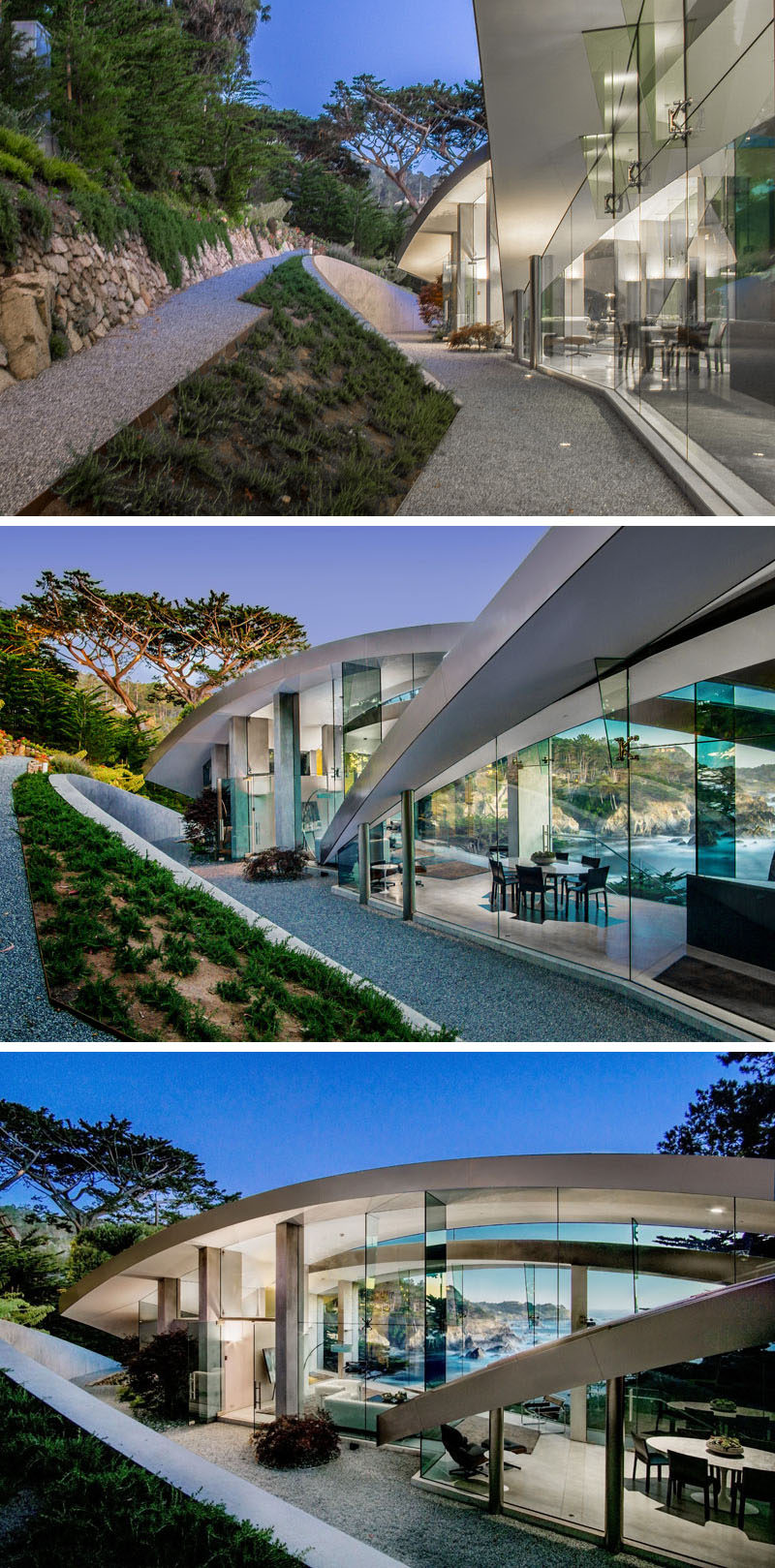 ---
Stepping inside, the glass continues and provides seamless views of the ocean and fills the living room with natural light.
---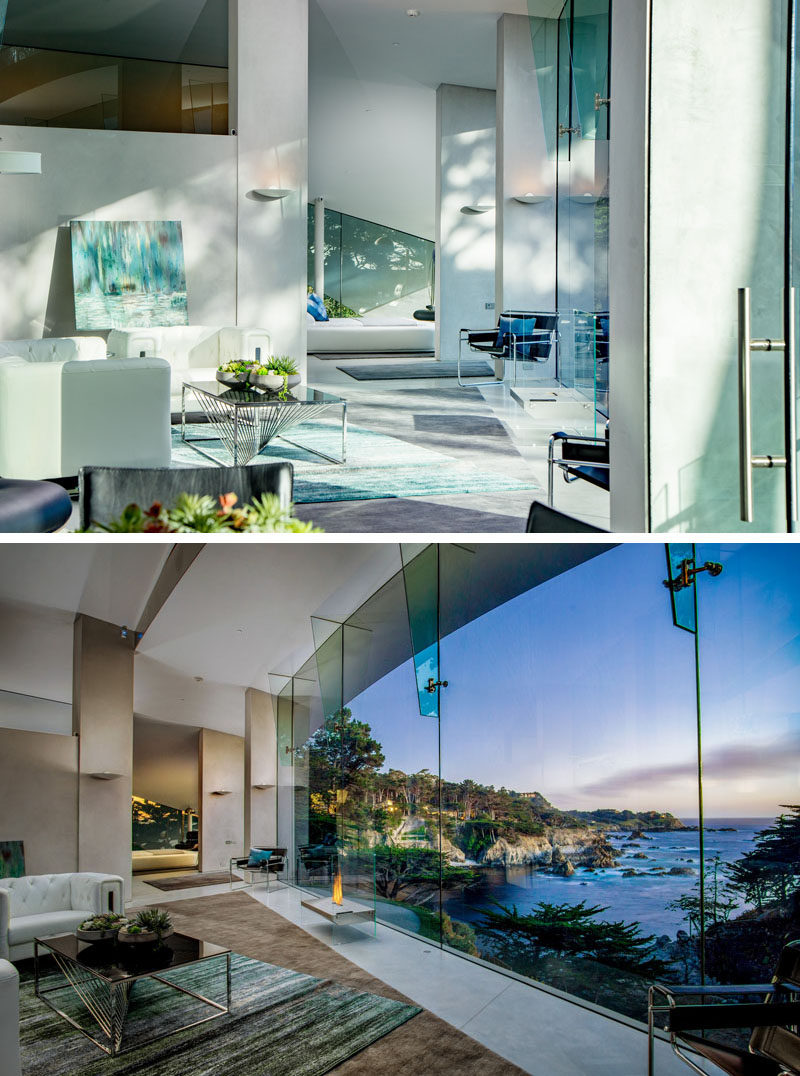 ---
Off to the side of the living room is a bedroom that features a curved ceiling, which is consistent with the line of the roof.
---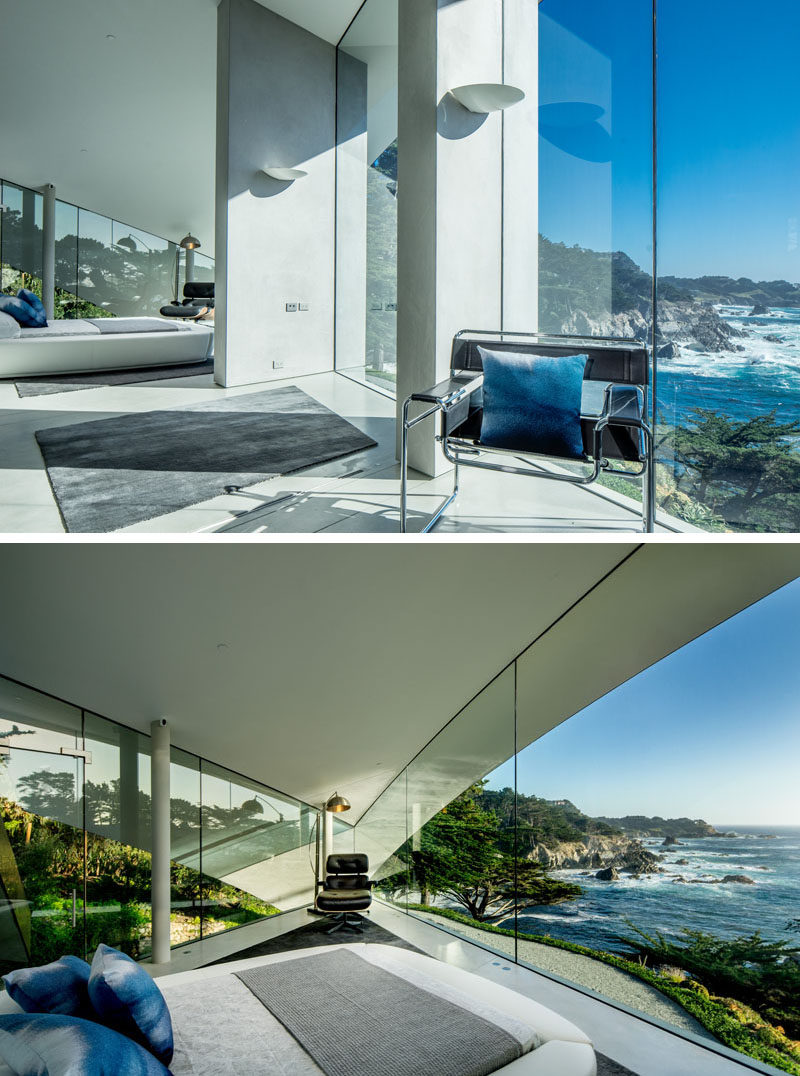 ---
Tall floor-to-ceiling glass walls also make an appearance in the bathroom, where there's a freestanding white bathtub and concrete walls.
---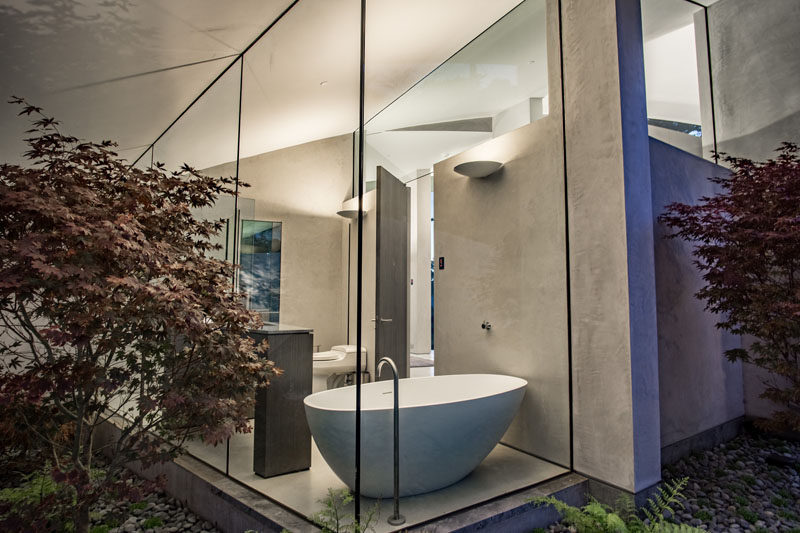 ---
On the other side of the living room is the dining room, where views of both sides of the house are visible. High ceilings give the interior a grand and luxurious feeling.
---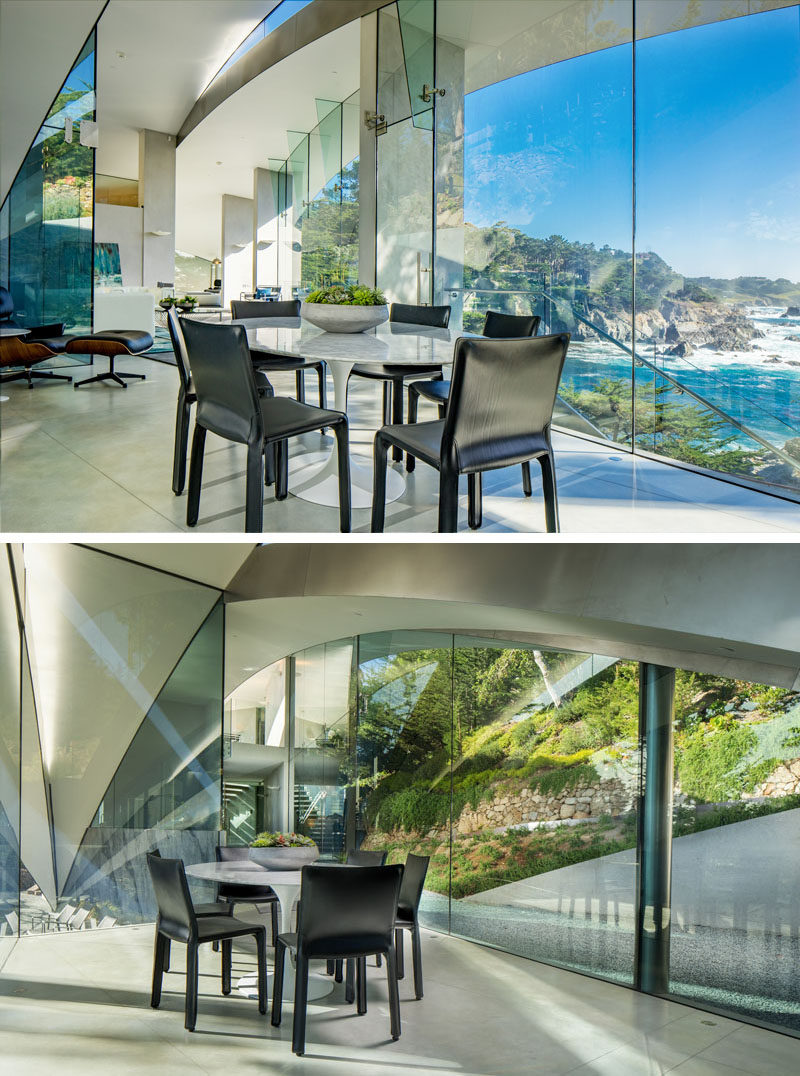 ---
Through a glass door off the dining room and down some outdoor stairs, is a path that leads to landscaped gardens and a variety of outdoor seating areas.
---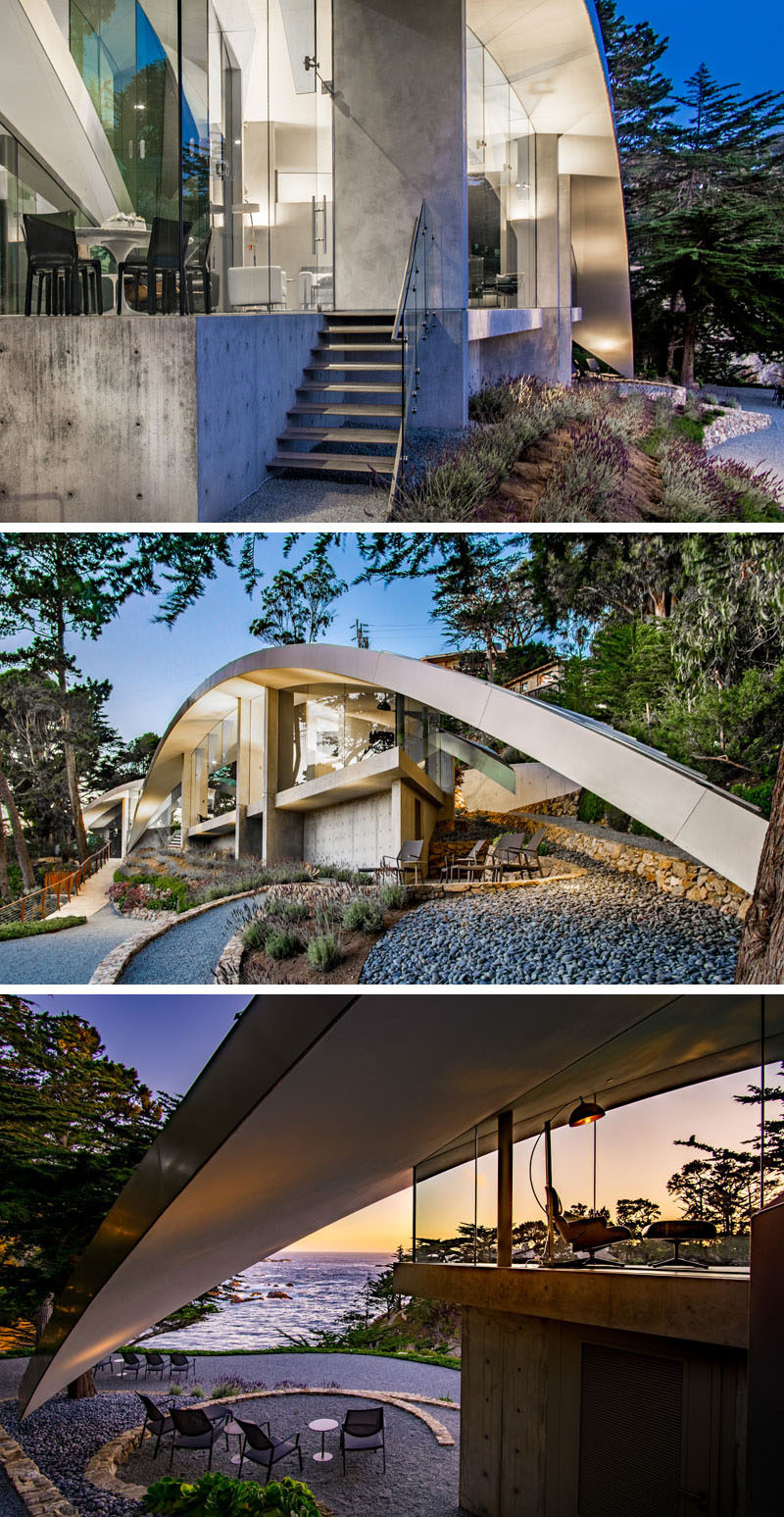 ---
Back inside, the kitchen uses the windows as a backsplash, has an ocean blue lava stone counter and sinks, while the cabinets have an Tabu Italian Veneer exterior.
---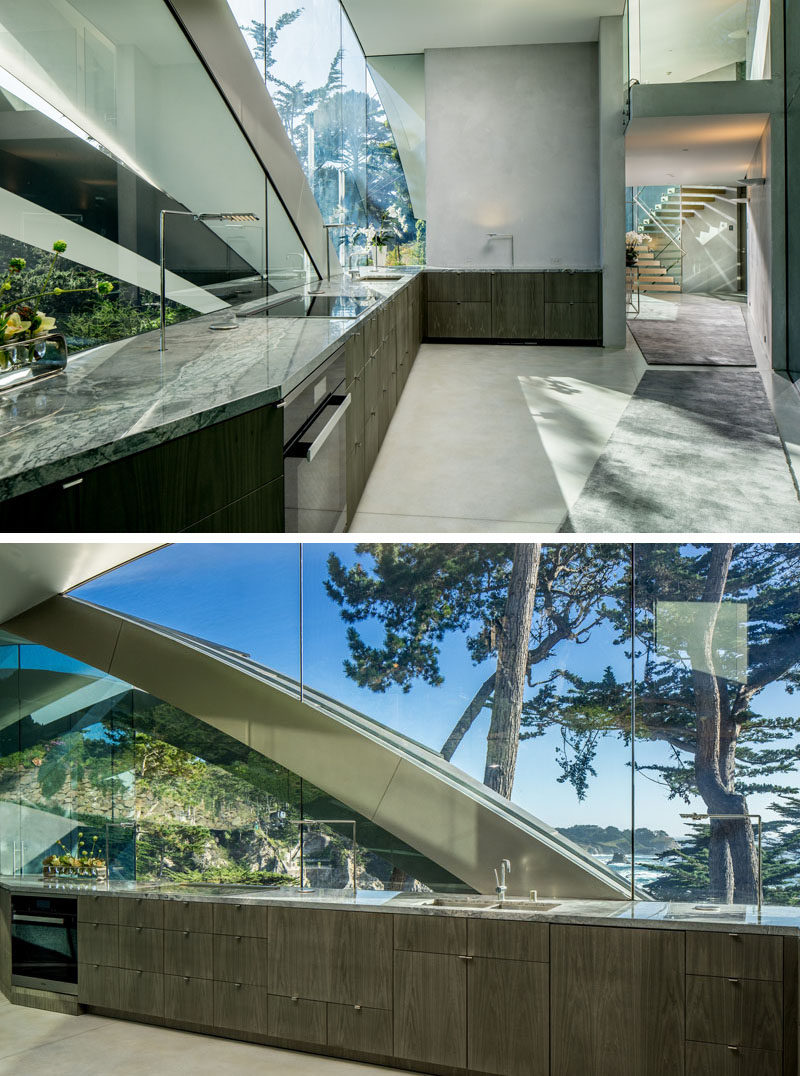 ---
Next to the kitchen are some stairs that lead to additional bedrooms. The stairs have limed white oak treads with an oil finish, and throughout the house, the flooring is polished concrete.
---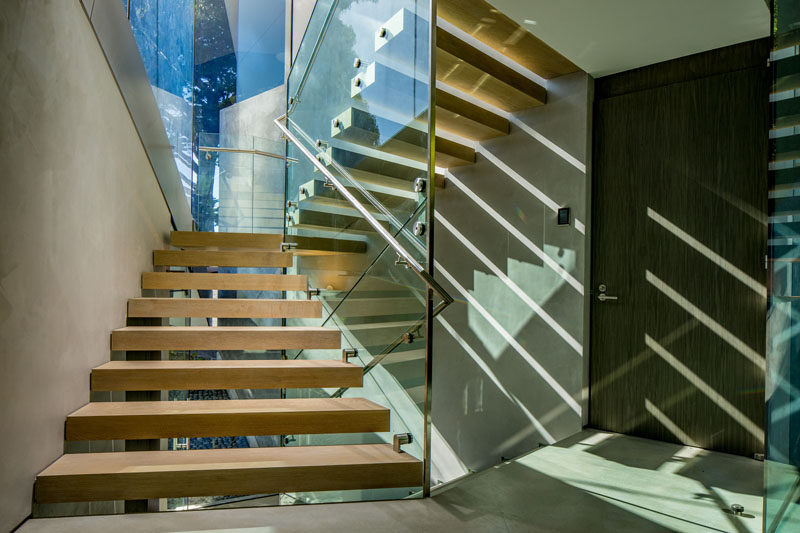 ---
This small area at the top of the house has been made into a small sitting room.
---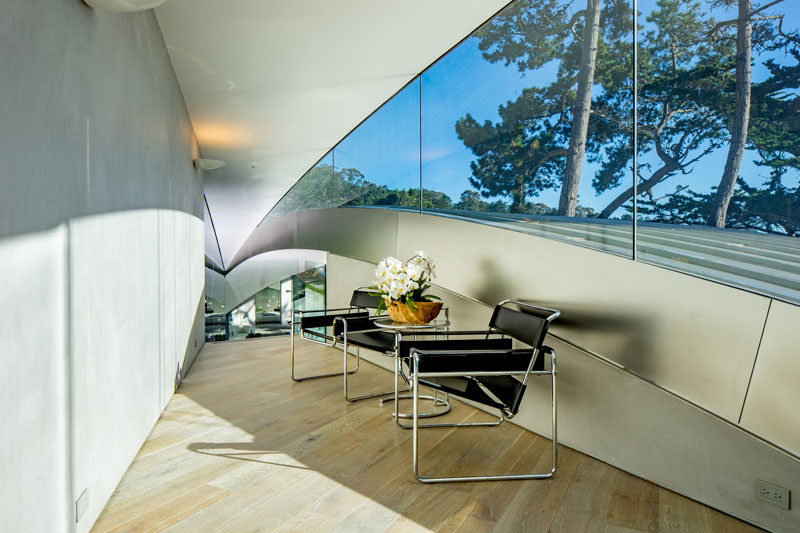 ---
Here's a closer look at where the glass walls and stainless steel roof connect.
---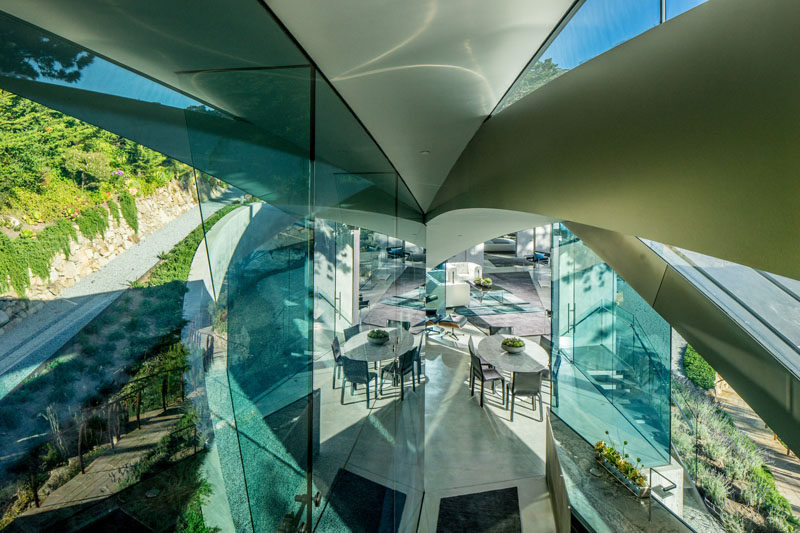 The house has been listed for sale through Sotheby's International Realty – here.
---