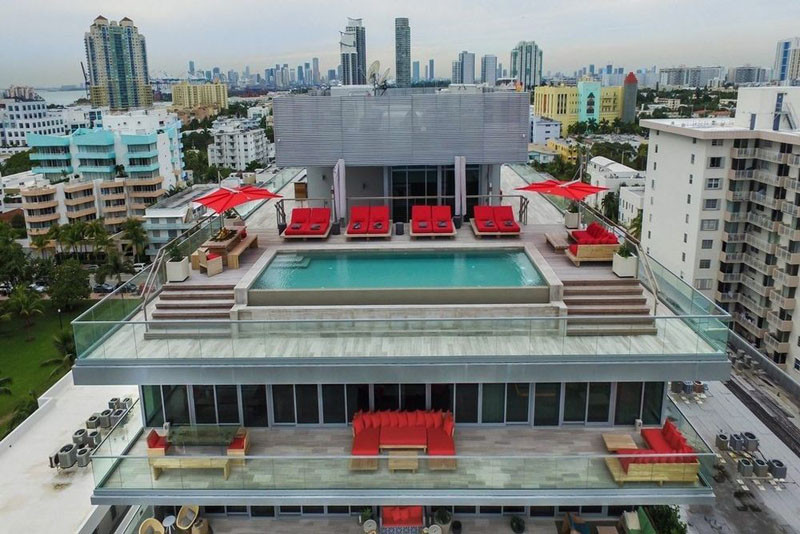 This two-story Miami penthouse apartment, located in a building designed by Enrique Norten, is currently up for sale.
Let's have a look around…
---
The swimming pool has unobstructed views of Miami Beach.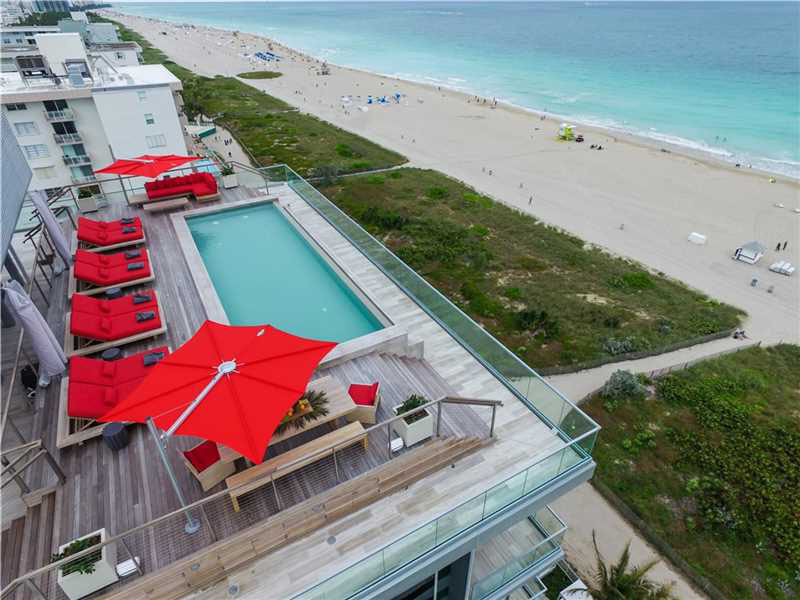 ---
There is plenty of space on the pool deck for sunbathing.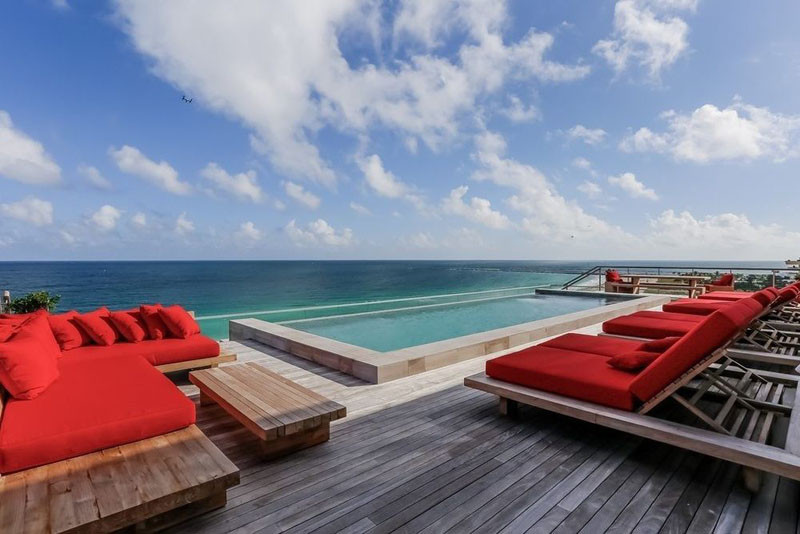 ---
Inside, the living room and dining room share the open space.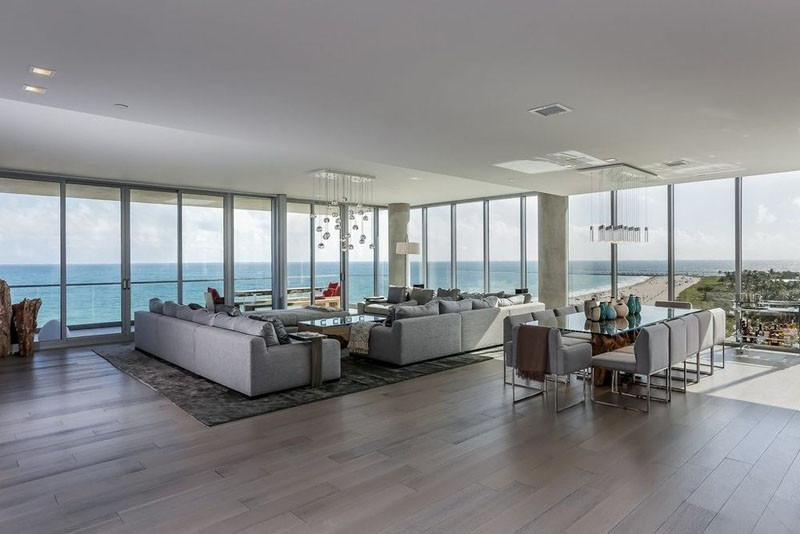 ---
Floor-to-ceiling windows provide views on three sides of the apartment.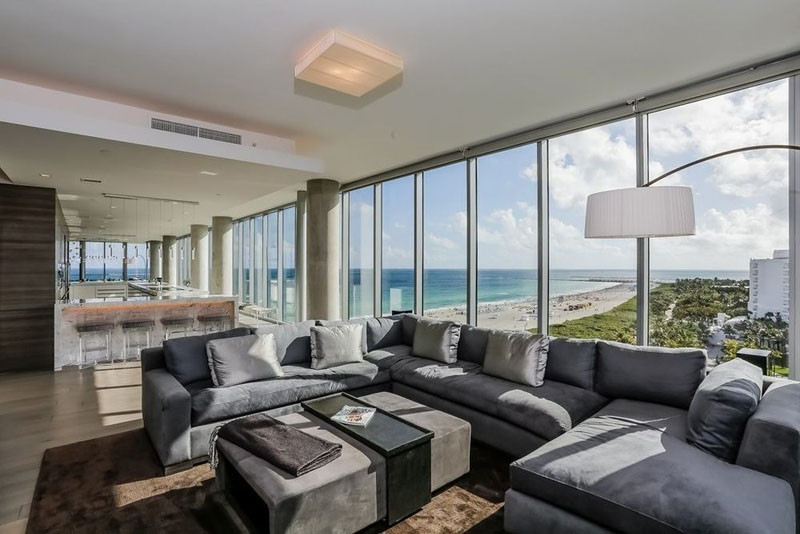 ---
Perfect spot for watching the world go by while eating lunch.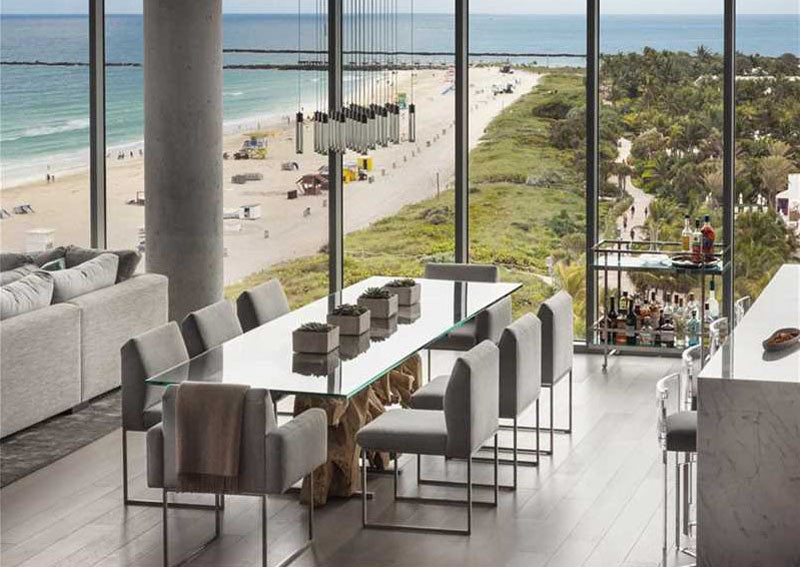 ---
The large kitchen has plenty of space for food preparation.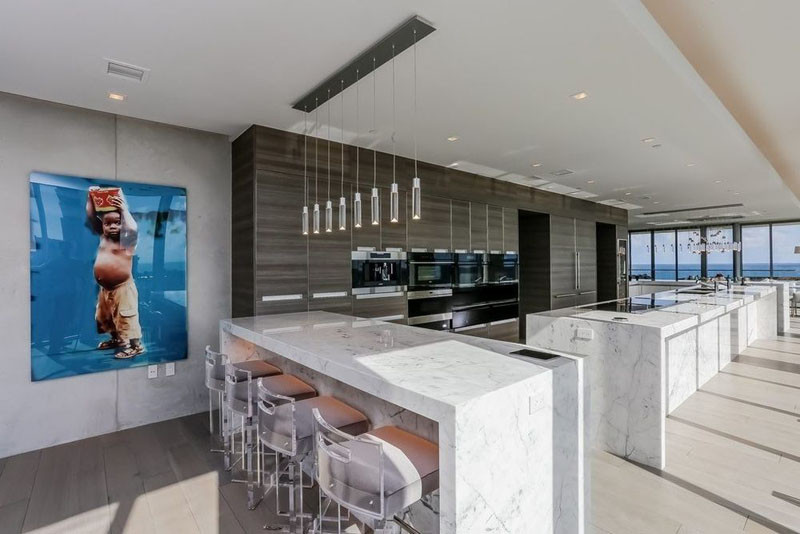 ---
No shortage of views…
---
If you need to get some work done, there's a private office.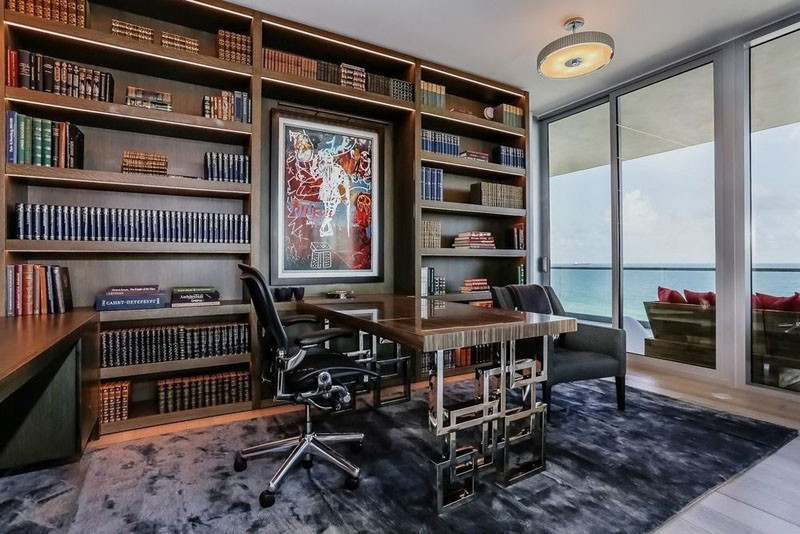 ---
In this bedroom (one of many), the bed takes center stage, and has a balcony for enjoying the ocean breeze.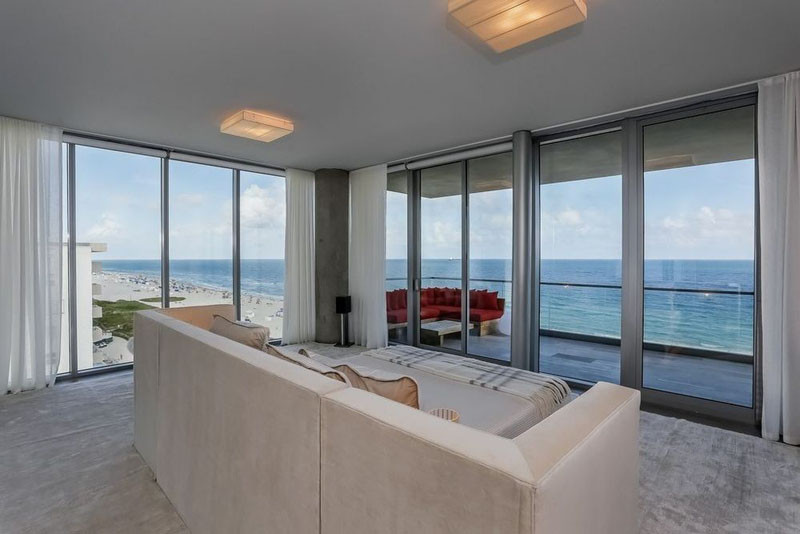 ---
The bathroom is full of luxury, with two completely separate vanities.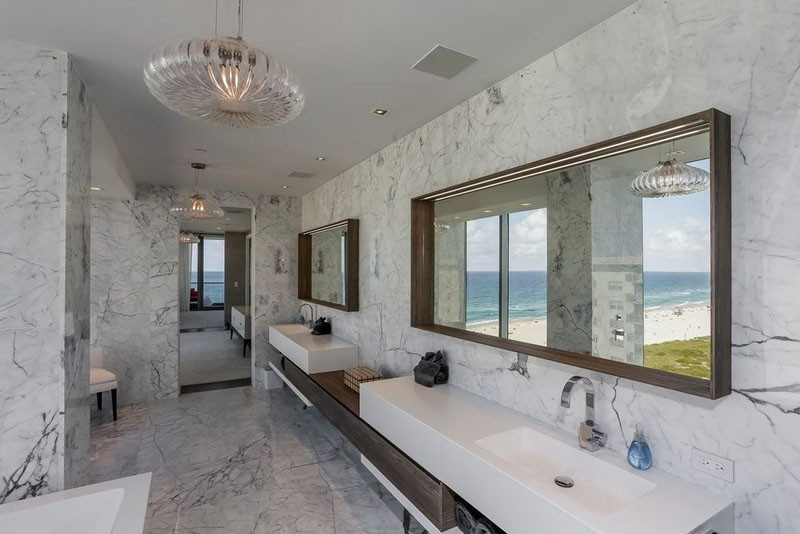 ---
Watch the video below to see some aerial footage of the penthouse .