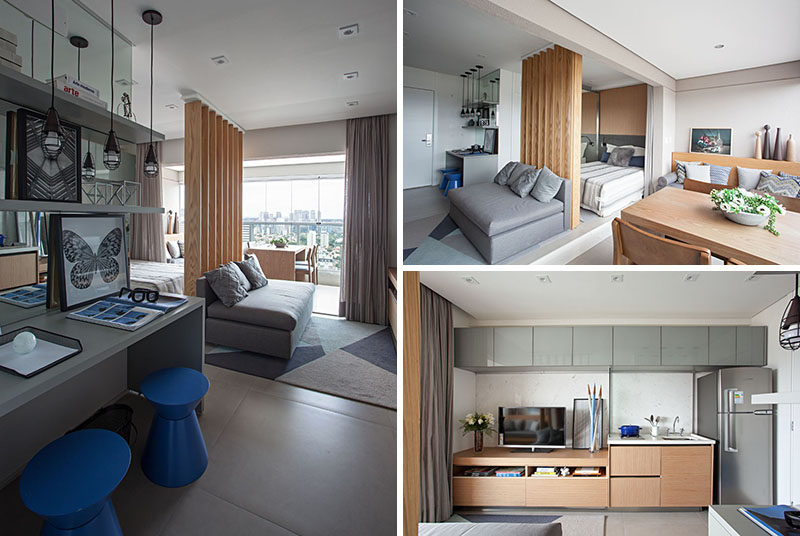 Architect Juliana Matalon from Estudio Ela Arquitetura, together with Carol Dantas, have designed the remodel of a small 355 square foot (33m2) apartment in Sao Paulo, Brazil.
Stepping inside, there's a desk area with a mirrored wall, that helps to make the entryway appear larger.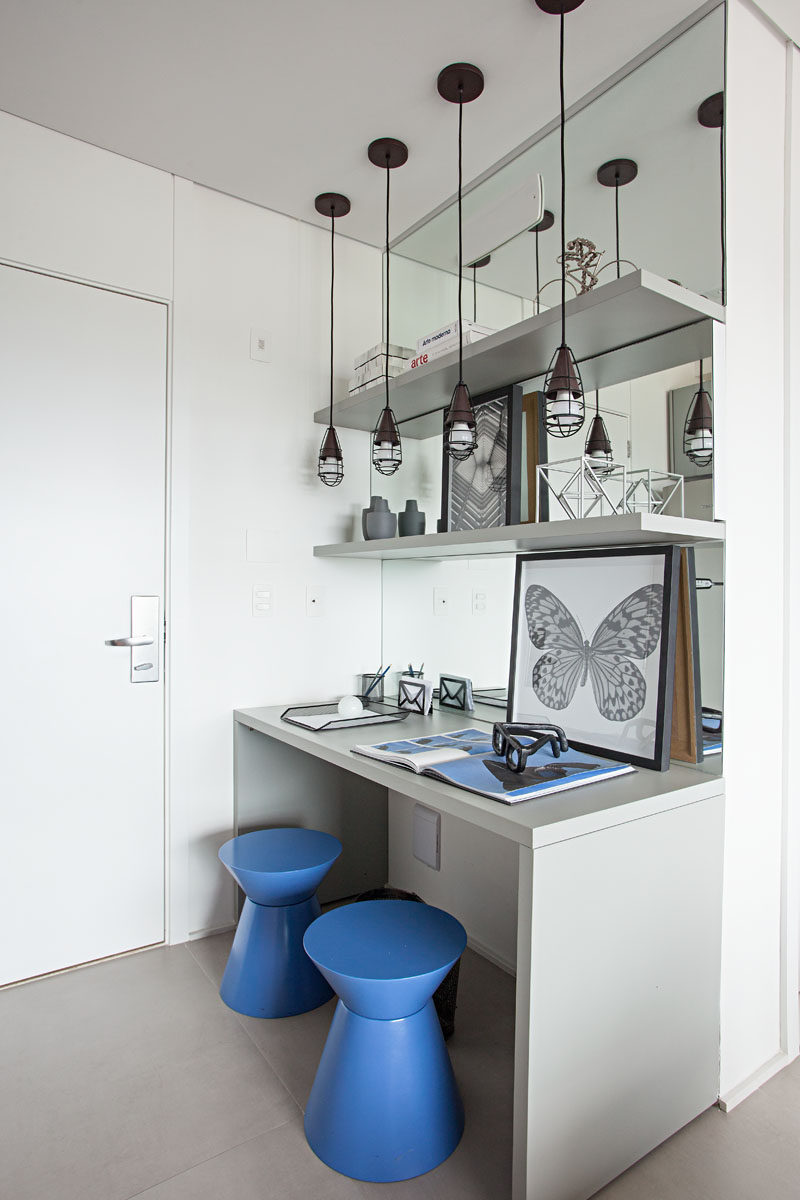 ---
Running alongside one wall is the combined kitchen and entertainment unit. A grey section of cabinets runs along the ceiling, creating much needed storage space in the small apartment, while a small glass divider separates the kitchen counter and the entertainment unit.
---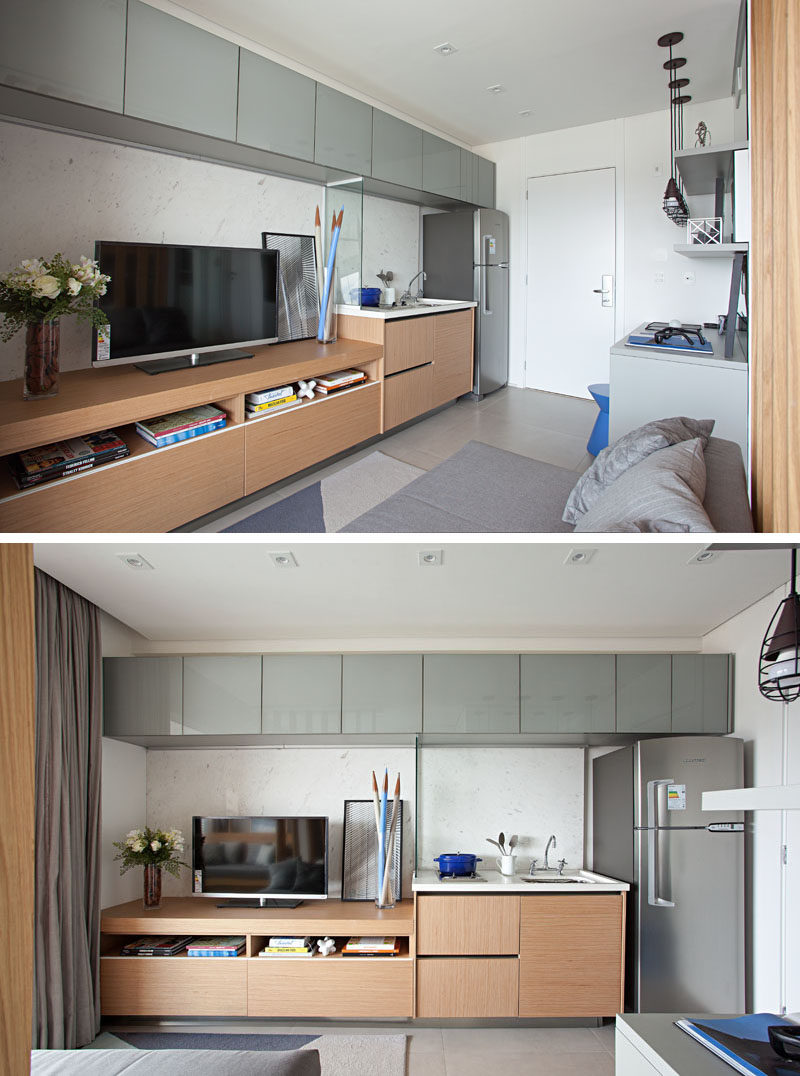 ---
A small grey couch is positioned opposite the television, and a geometric rug adds softness to the floor.
---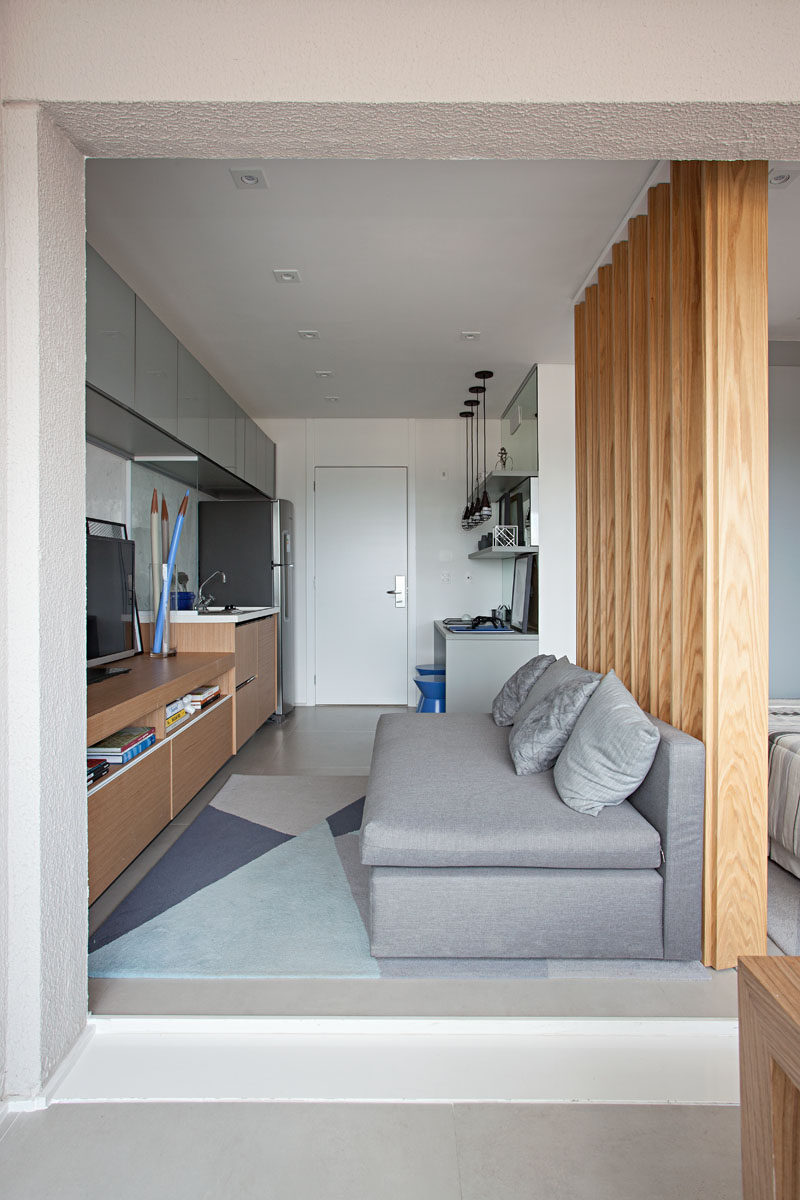 ---
The living and sleeping areas of the apartment open up to an integrated balcony that has a living area, dining area and laundry space.
---
---
Here's a closer look at the dining area and built-in laundry space that has its own sink.
---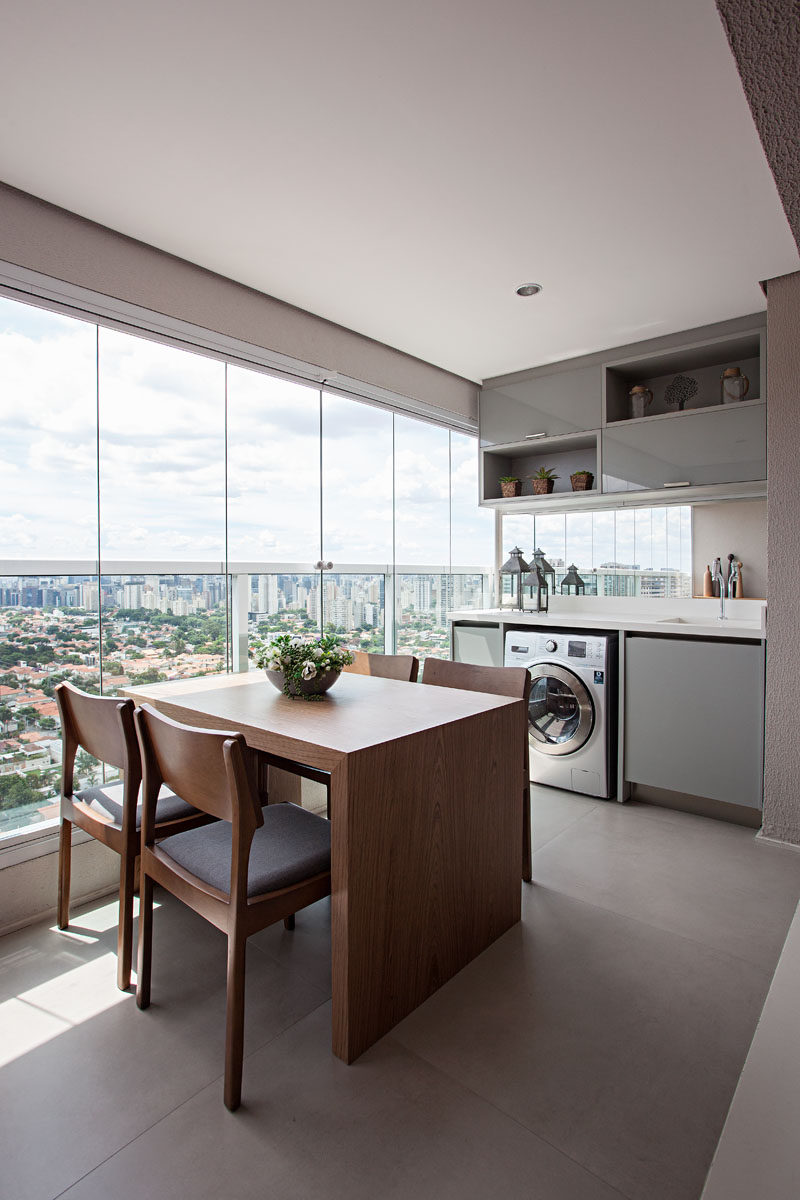 ---
At the other end of the balcony is a wooden couch/day bed with a small ledge for displaying personal items.
---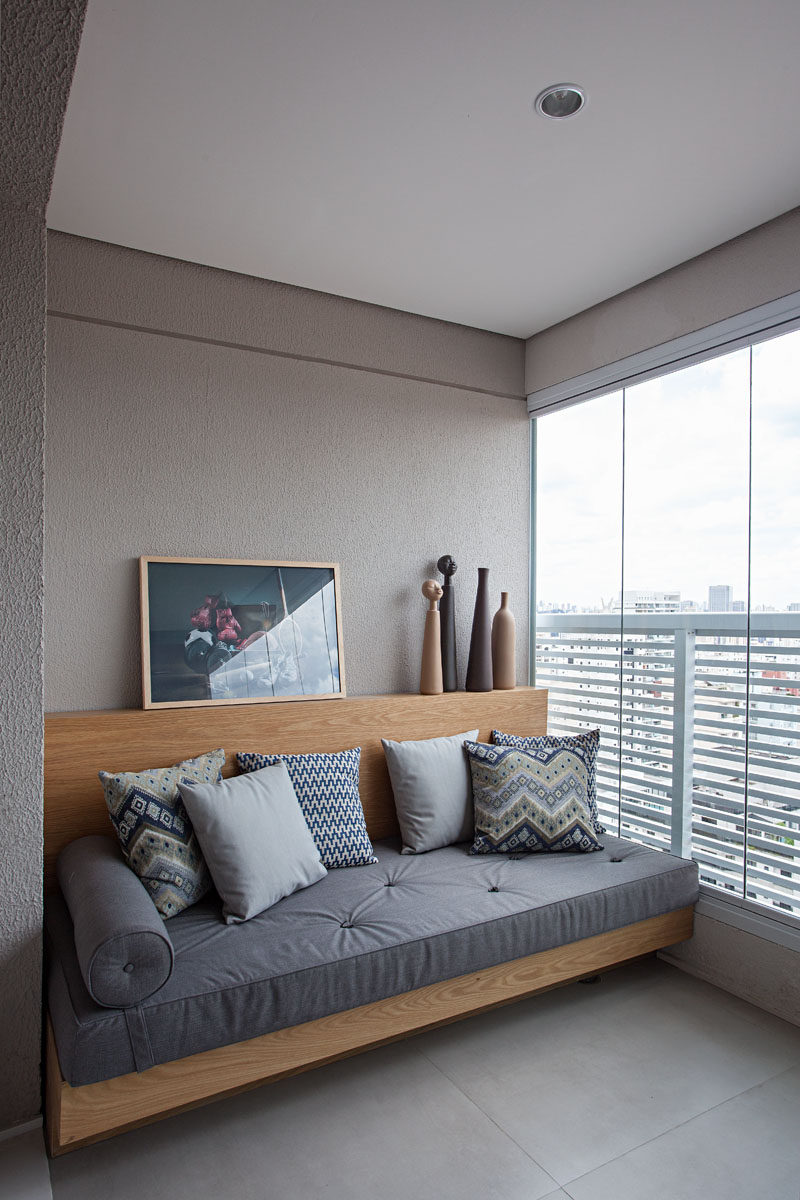 ---
Back inside, and from this angle, you can see that the living area and the bedroom area are separated by a wood partition wall. By using wood slat partition, light is able to travel throughout the apartment and helps to make the apartment feel larger.
---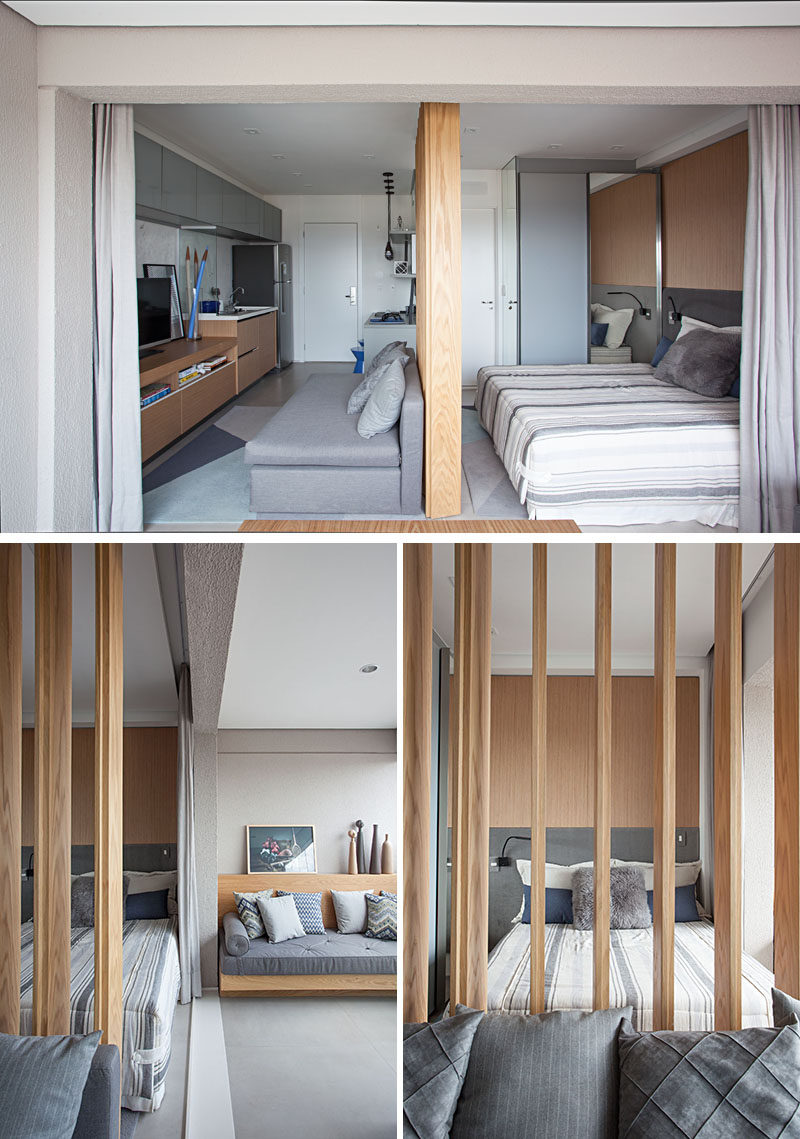 ---
Off to the side of the bed is a wardrobe with a mirrored side and the door to the bathroom.
---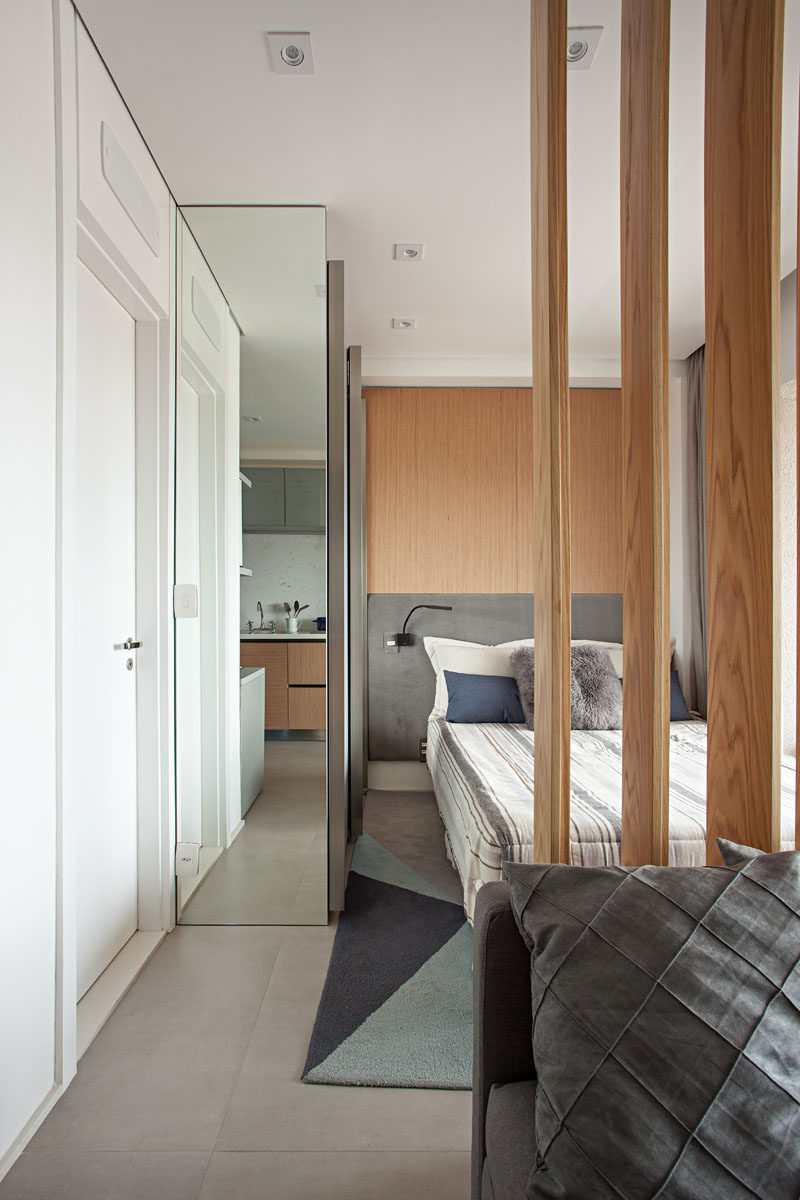 ---
The bathroom has been kept minimalist with a simple grey and white vanity. Hidden lighting under the mirror creates added light in the small space.
---