Bedroom Design Idea – Place Your Bed On A Raised Platform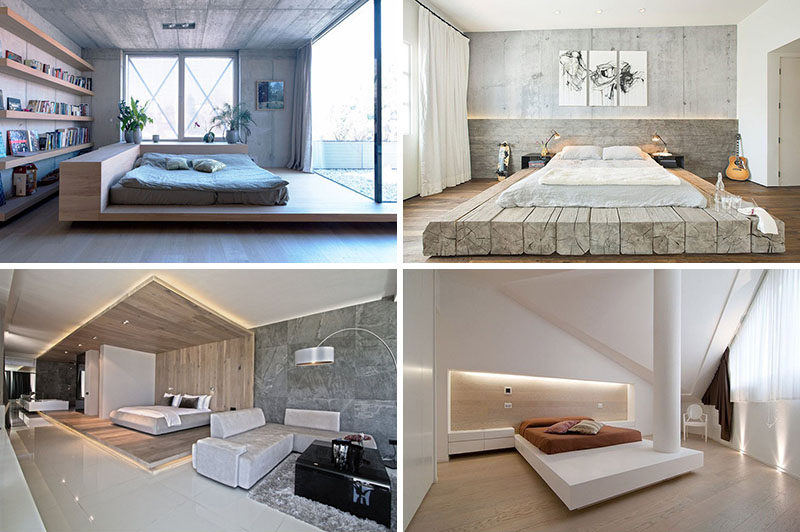 Placing your bed on a platform is an effective way to define your sleep space. It replaces the need for a box-spring mattress and adds a style element you won't find in many other places.
Here are 8 examples of platform beds being used to make these bedrooms a step above the rest.
1. This sleeping area has been separated from the rest of the space by being placed on a platform and partially enclosed by raised wood edges.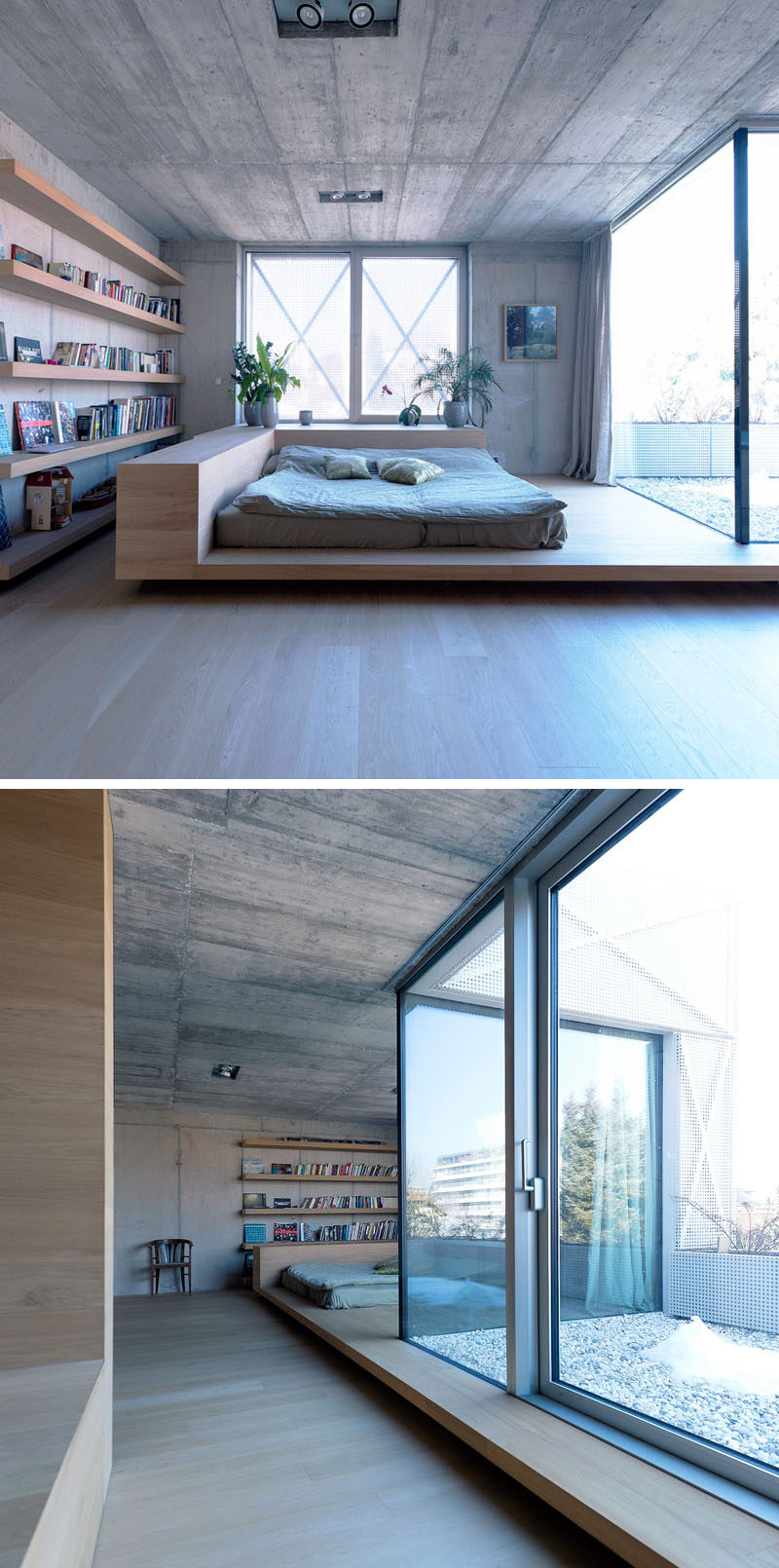 See more photos of the home, here. Designed by OFIS Architects. Photography by Tomaz Gregoric.
---
2. This bed sitting on platform made of reclaimed logs adds a rustic yet contemporary feel to the large bedroom.
---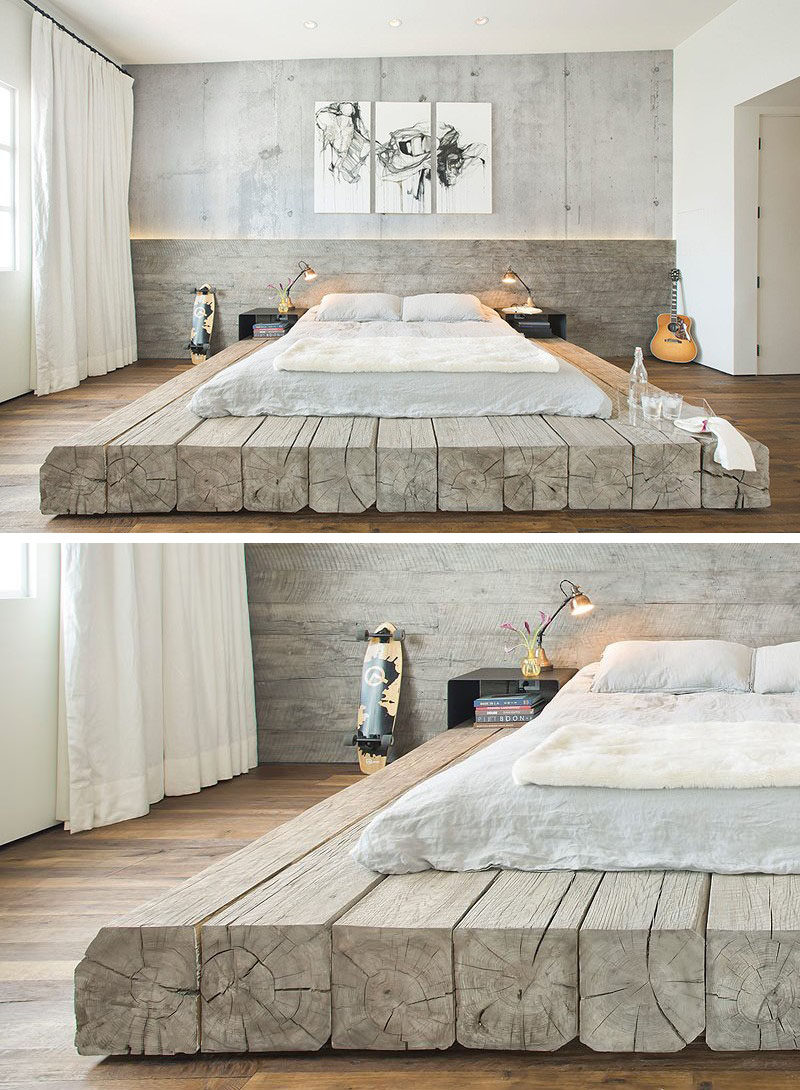 Find out more about this bed, here. Designed by SUBU Design Architecture. Photography by Manolo Langis.
---
3. Surrounded by tiny lights built right into the wooden platform, this raised bed makes for a relaxing, sleepy oasis.
---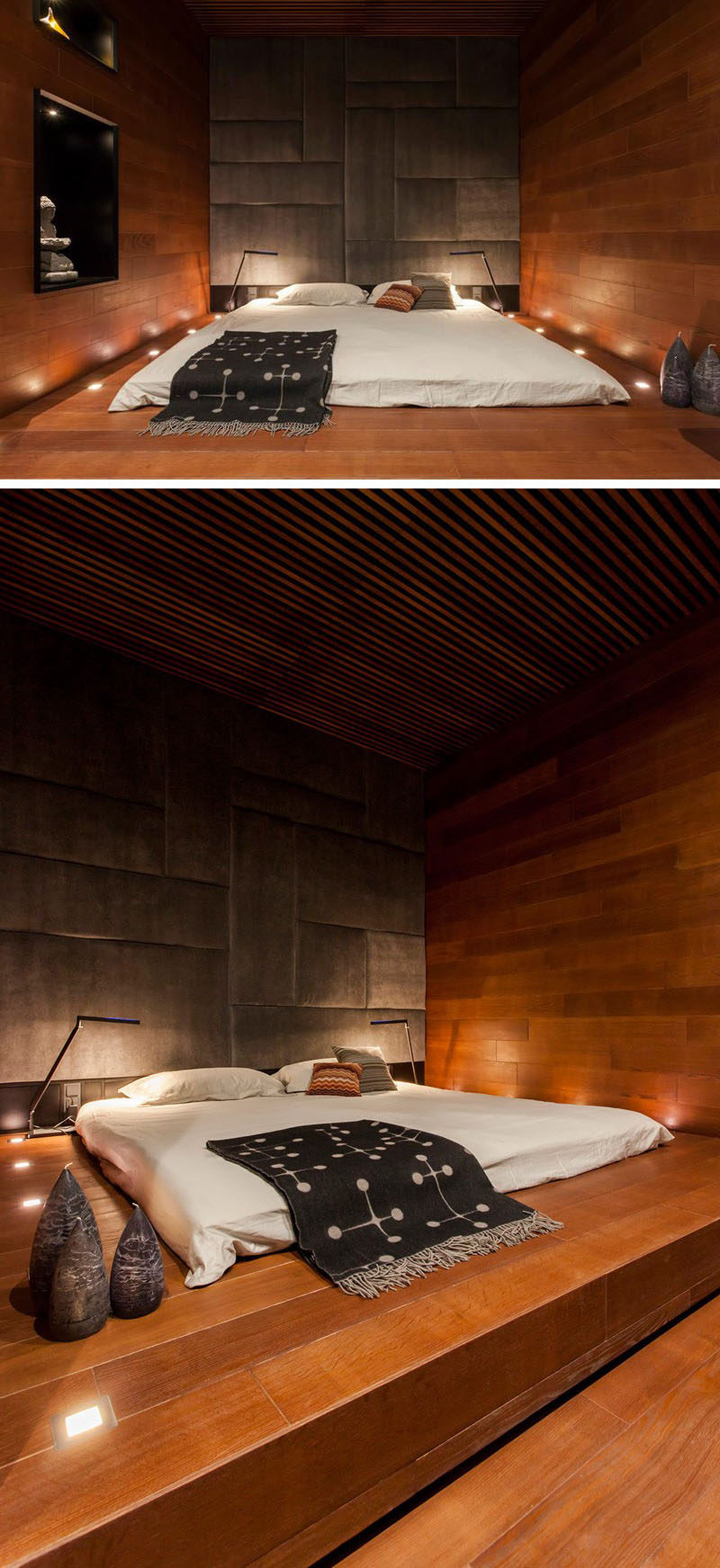 See more photos of this bed, here. Designed by Soesthetic Group. Photography by Alex Pedko.
---
4. The extra long platform in this bedroom functions to support the bed and works the column into the design of the space.
---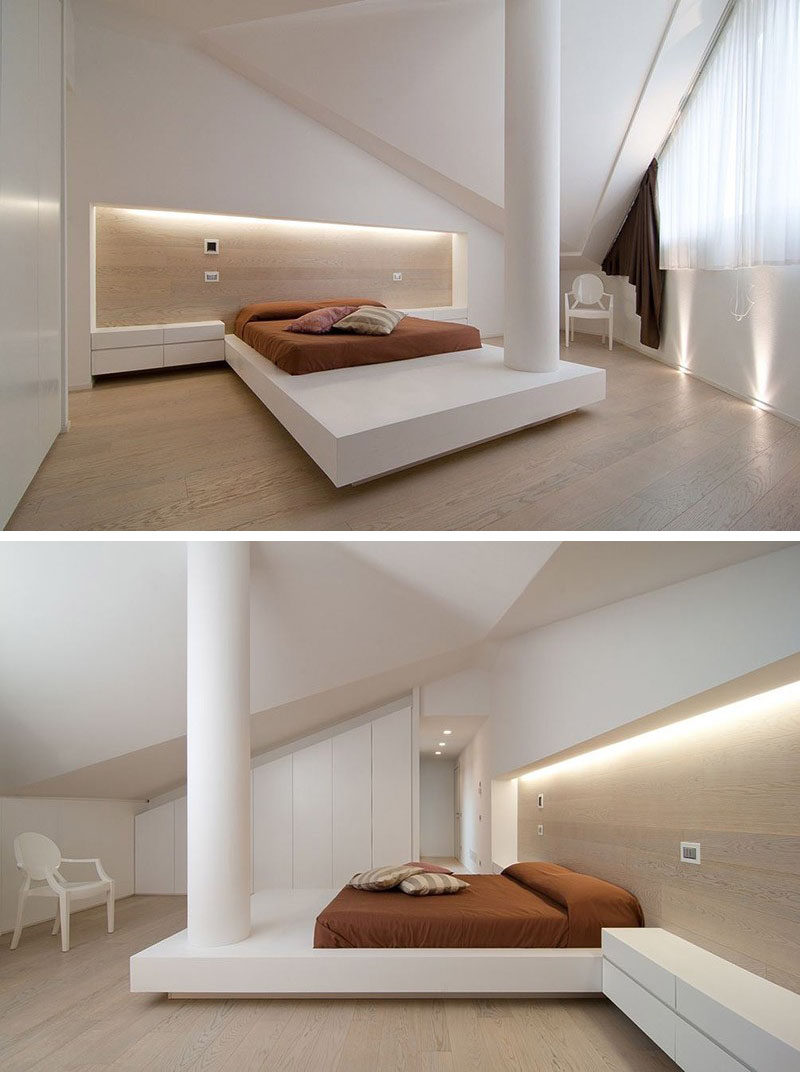 ---
5. This platform bed is surrounded by incredible ocean views, making the bedroom experience that much more unique.
---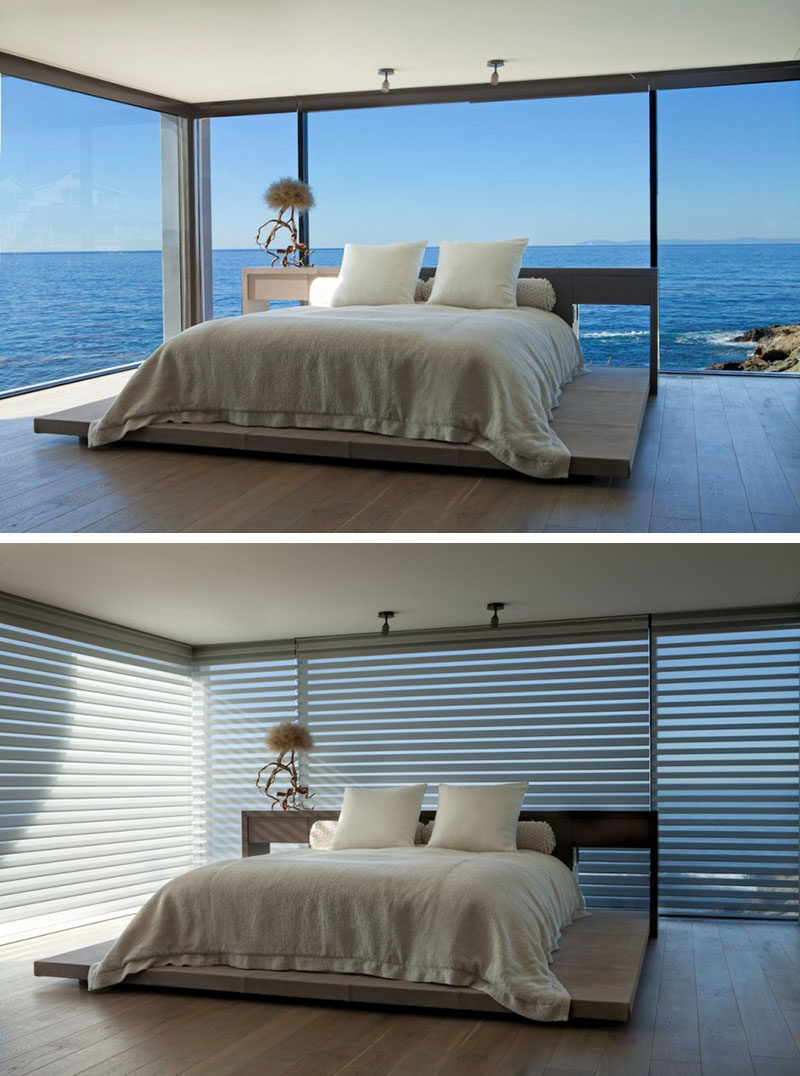 See more photos of the home, here. Architecture by Horst Architects, interior design by Aria Design. Photography by John Ellis and Toby Ponnay.
---
6. Raising the bed onto its own platform designates the sleeping area and separates it from the other areas of this open concept room.
---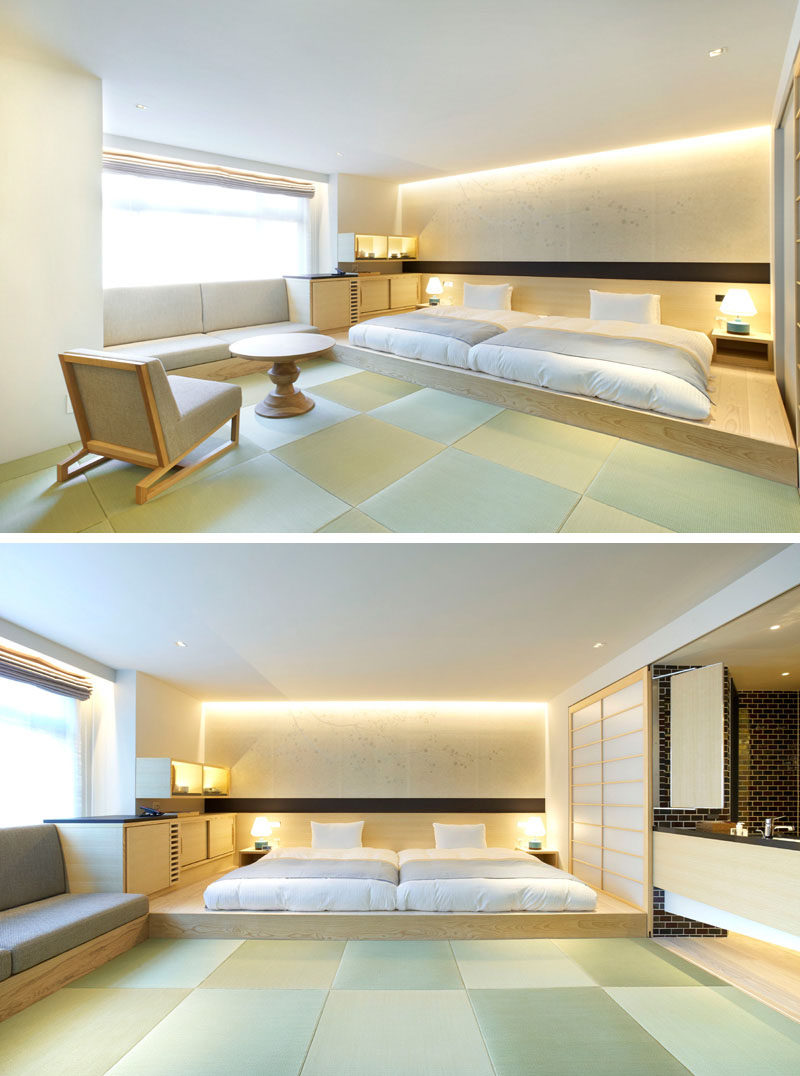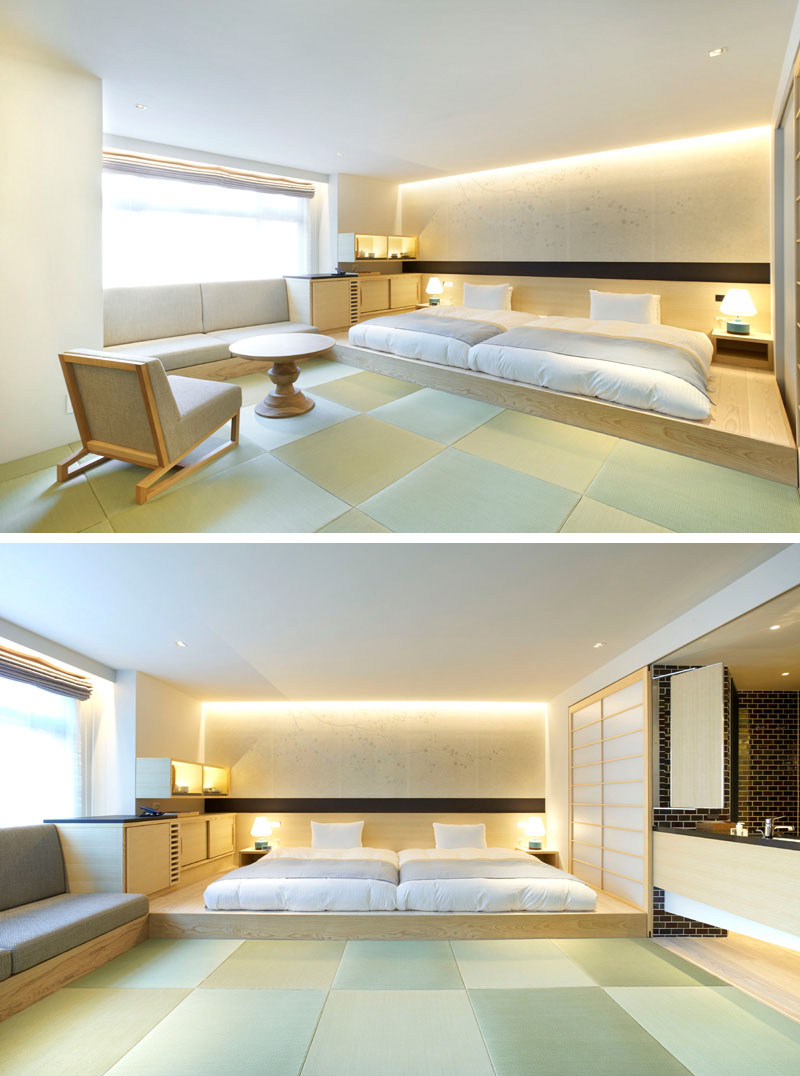 See more photos of this hotel room, here. Designed by Bazik Inc and Takaki Takizawa.
---
7. The curved platform holding the bed in this hotel room adds a unique design element to the space and is in keeping with the "ripple" name of the hotel.
---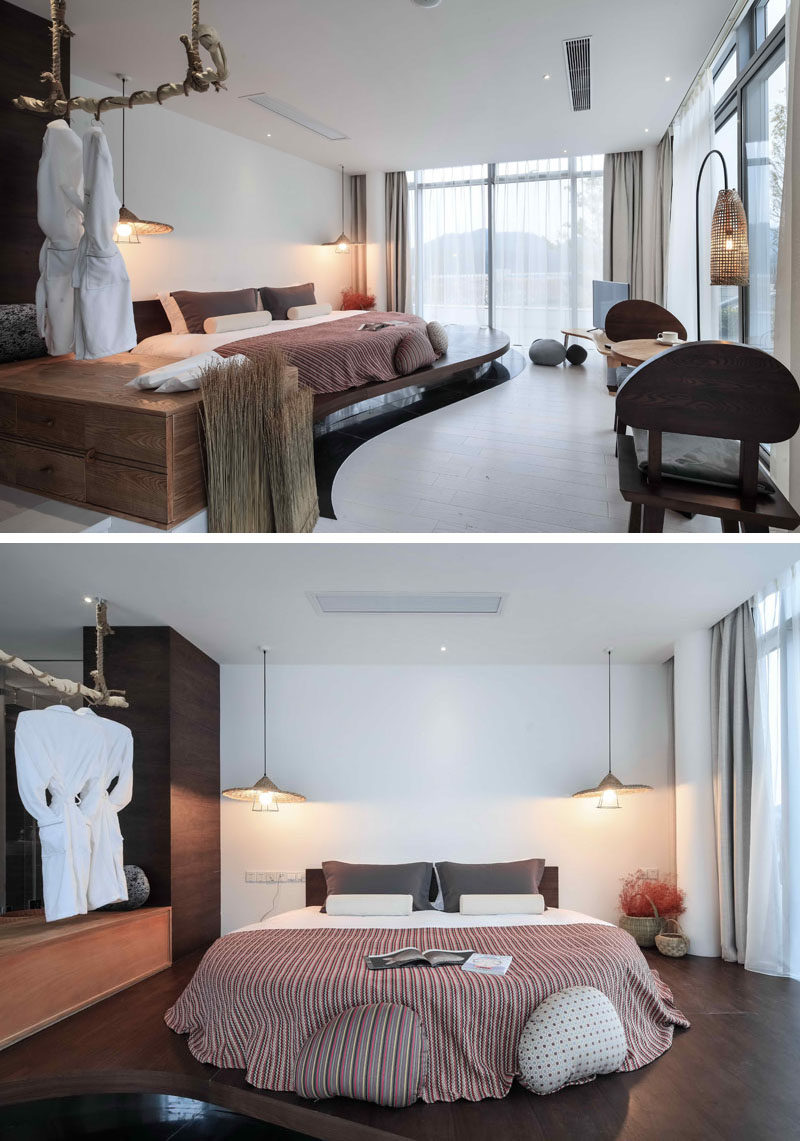 See more photos of this hotel, here. Designed by XL-MUSE. Photography by Hu Yi-Jie.
---
8. Lights underneath and above the platform of this bed make it appear to hover and helps separate the sleeping area from the rest of the space.
---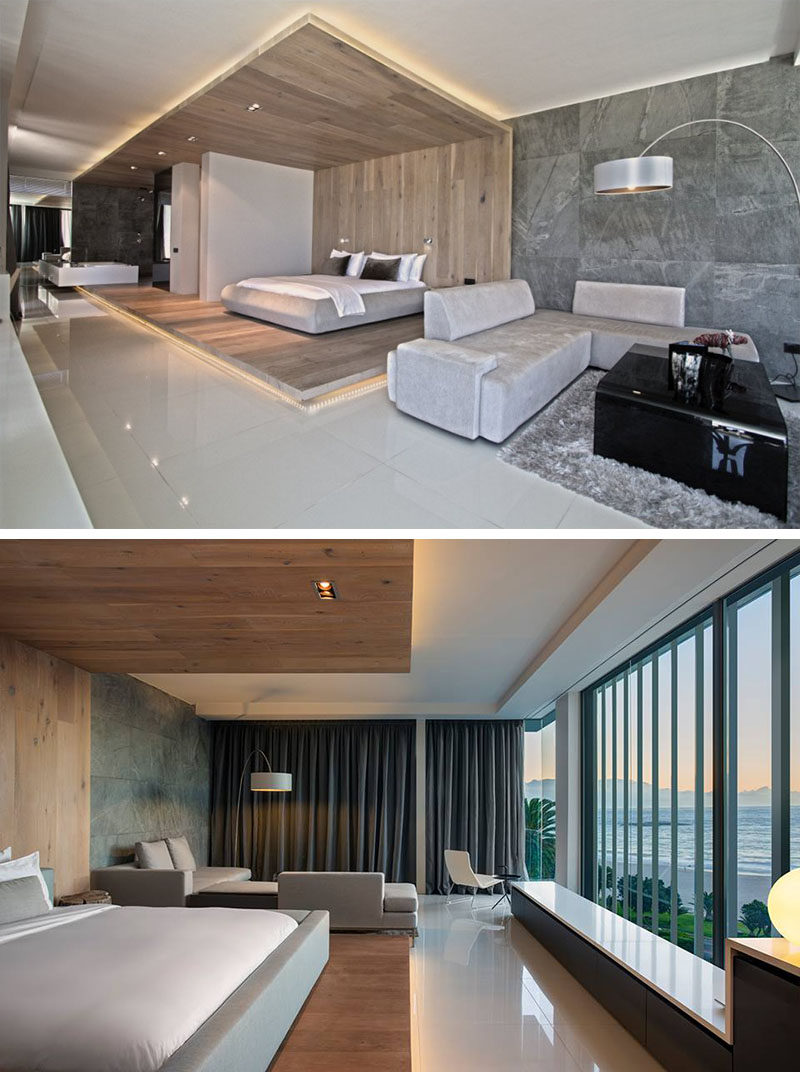 ---
Get the contemporist daily email newsletter – sign up here