Stair Design Idea – Include Hidden Lights To Guide You At Night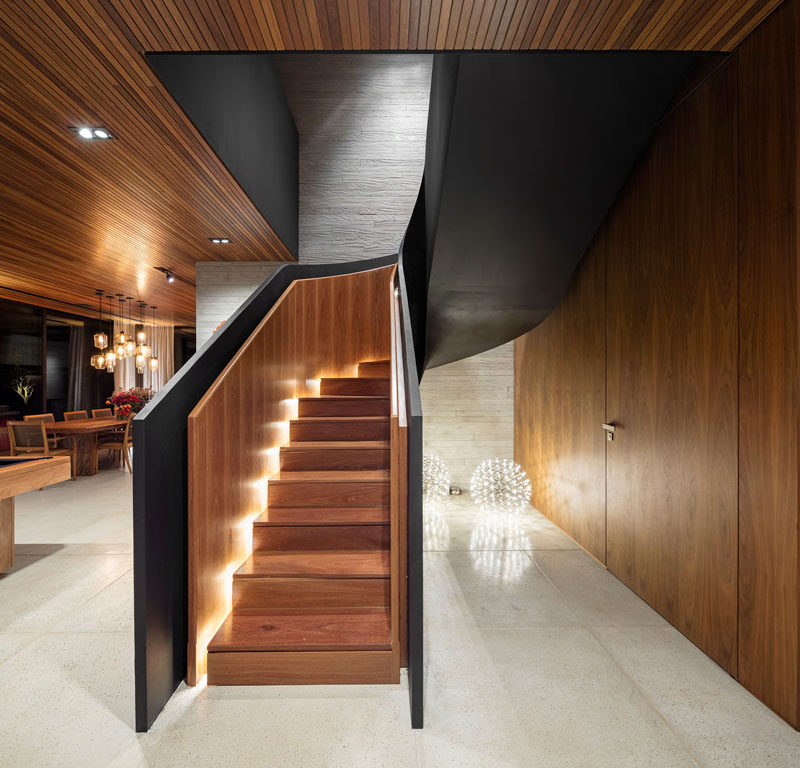 How many times have you gotten up in the middle of the night, gone downstairs for a glass of water, and watched your life flash before your eyes as you miss the last step? If your answer is "too often," you might understand the benefit of stairs with built-in hidden lighting.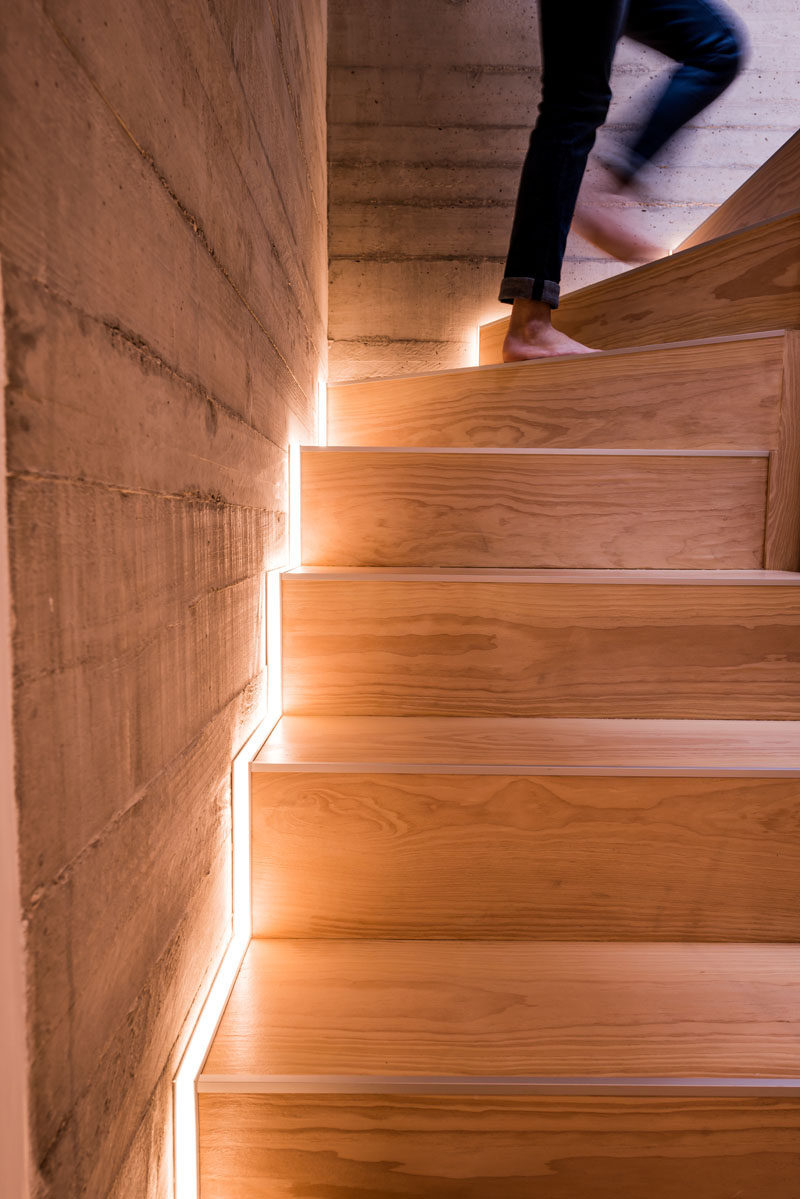 ---
Indirect soft lighting that either follows the line of the stairs or is included beside each step, provides added safety in your home by making each stair stand out. This means that heading downstairs for your 2am glass of water can be done safely and without having to turn on all the other lights in the home. But not only does the hidden lighting increase safety, it makes your stairs look great. The subtle lighting highlights the design of the staircase and adds a unique element to your home.
---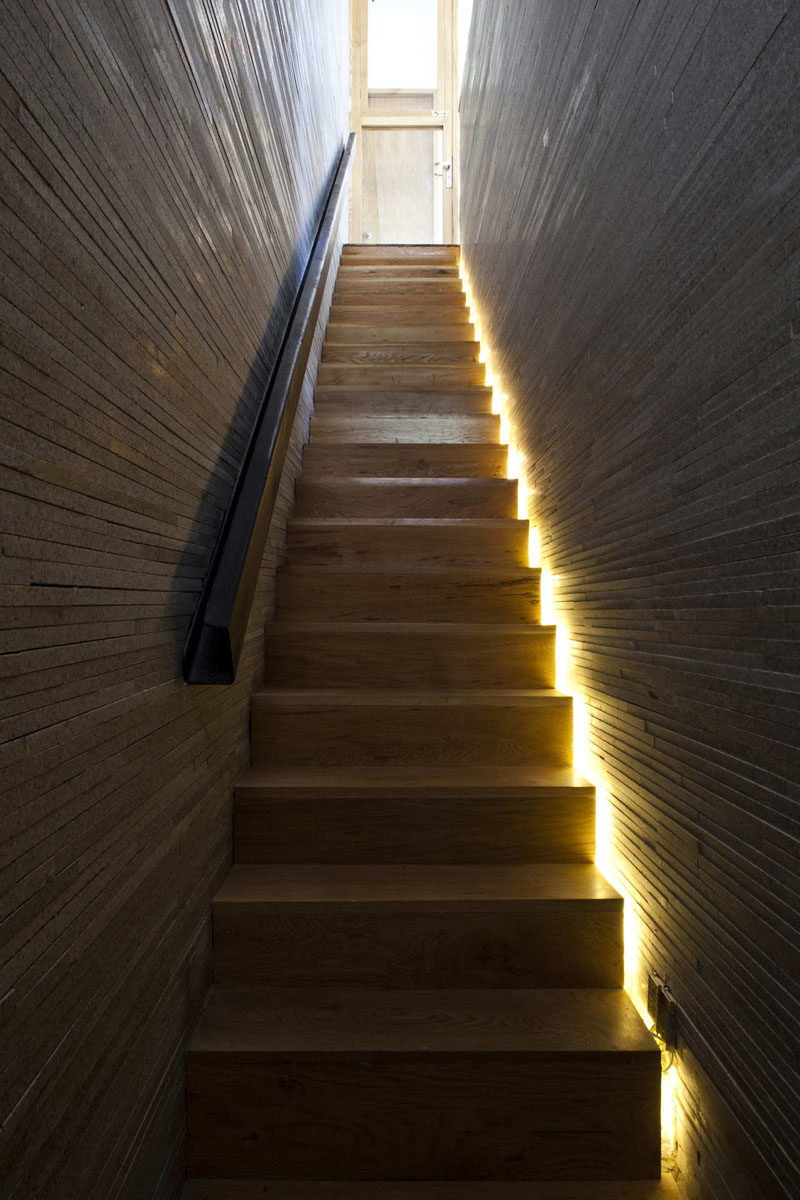 ---
Get the contemporist daily email newsletter – sign up here