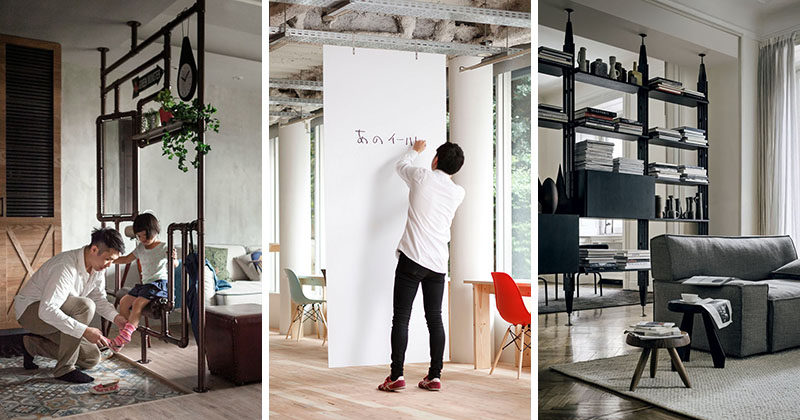 Sometimes in interiors, especially small spaces, multi-functionality is prioritized above all else. When dividing your space, you want to look for solutions that do double duty. Here are 10 examples of room dividers that serve more than just the function of dividing space.
1. Dividing the living room from the dining room in this South African home is a large wine cabinet.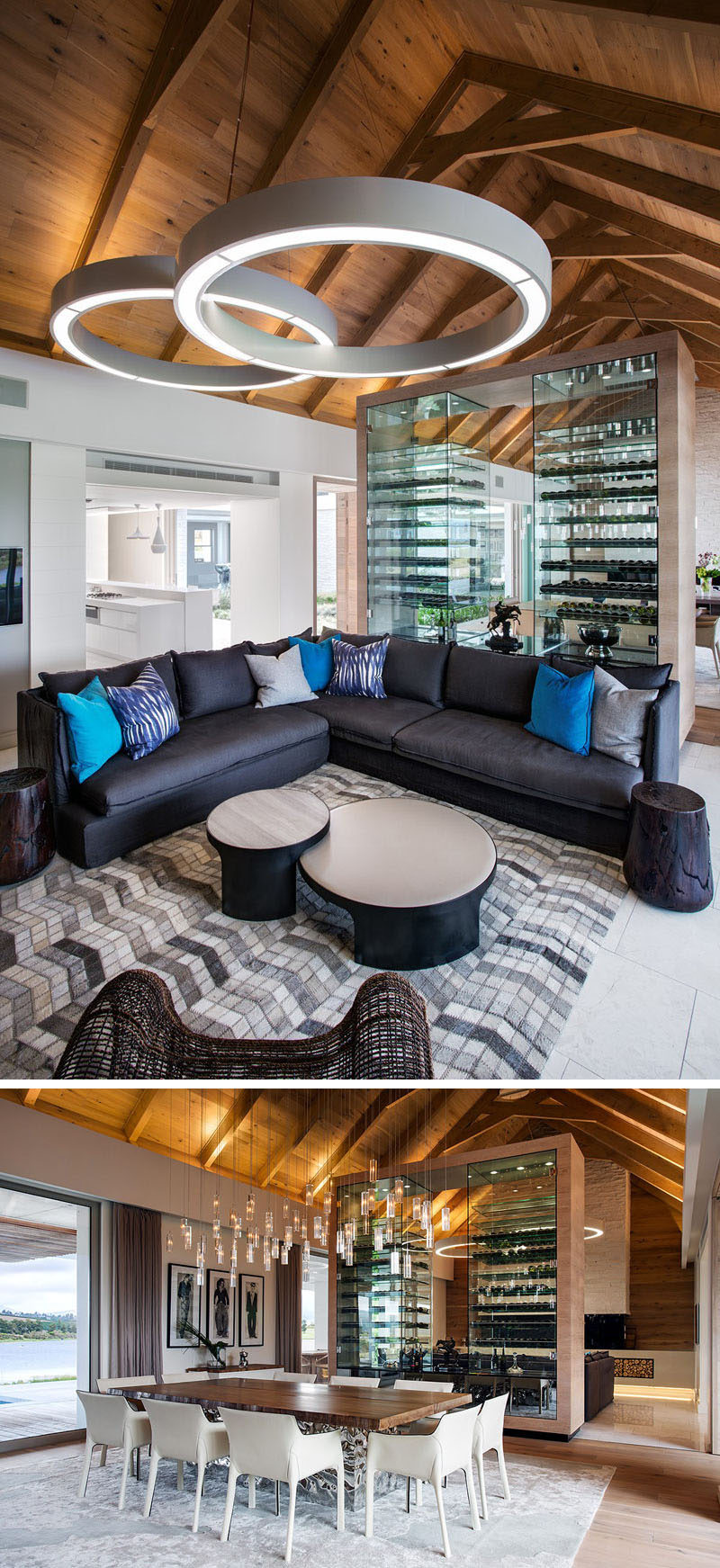 See more photos of this home, here. Interior design and decor by AA Interiors. Key furniture supplied by OKHA Interiors. Photography by Adam Letch.
2. The living room and dining room in this home are divided by a partition that on one side holds the TV and entertainment system, and on the other holds a liquor cabinet. There's also a fireplace on both sides to provide warmth no matter where you're sitting.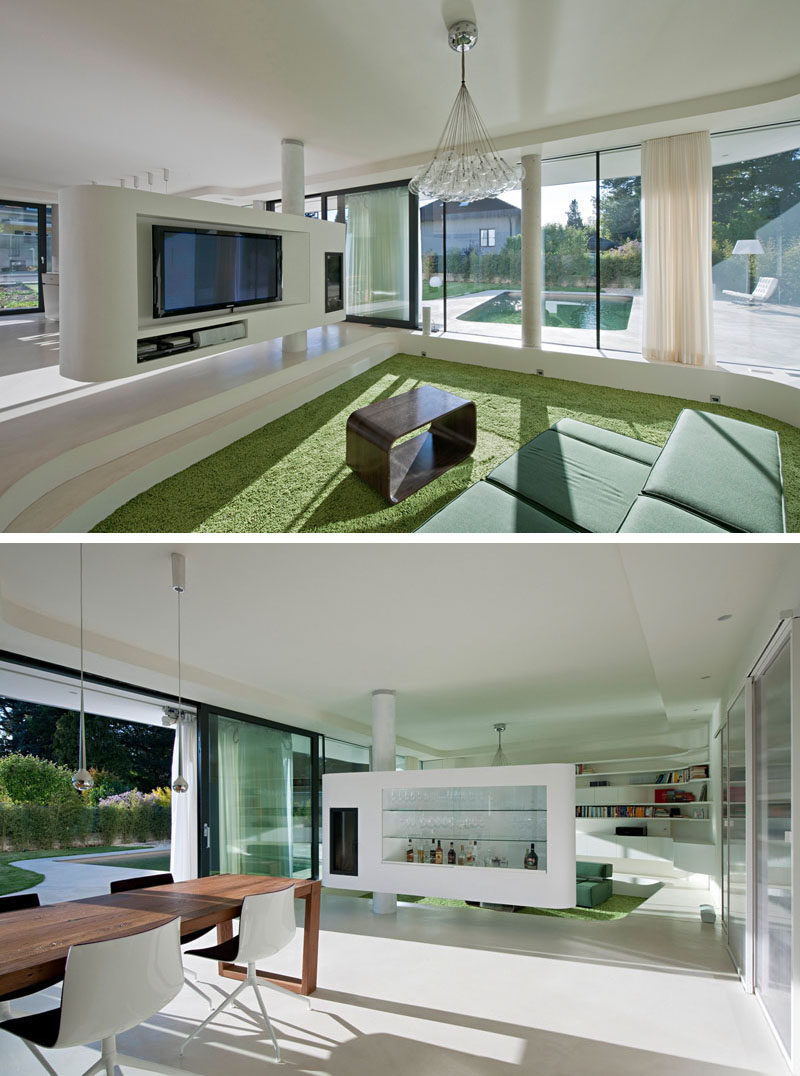 3. These hanging dividers section off space and can be used as a white board to jot down ideas throughout the day.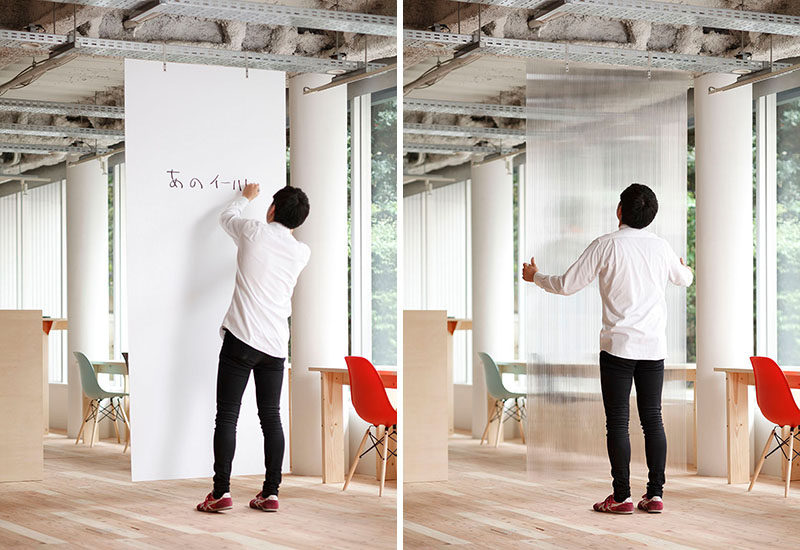 Designed by Nosigner. Photography by Hatta.
4. Splitting the living and kitchen areas from the entrance of this home are two custom made dividers that have plenty of storage both on and in them.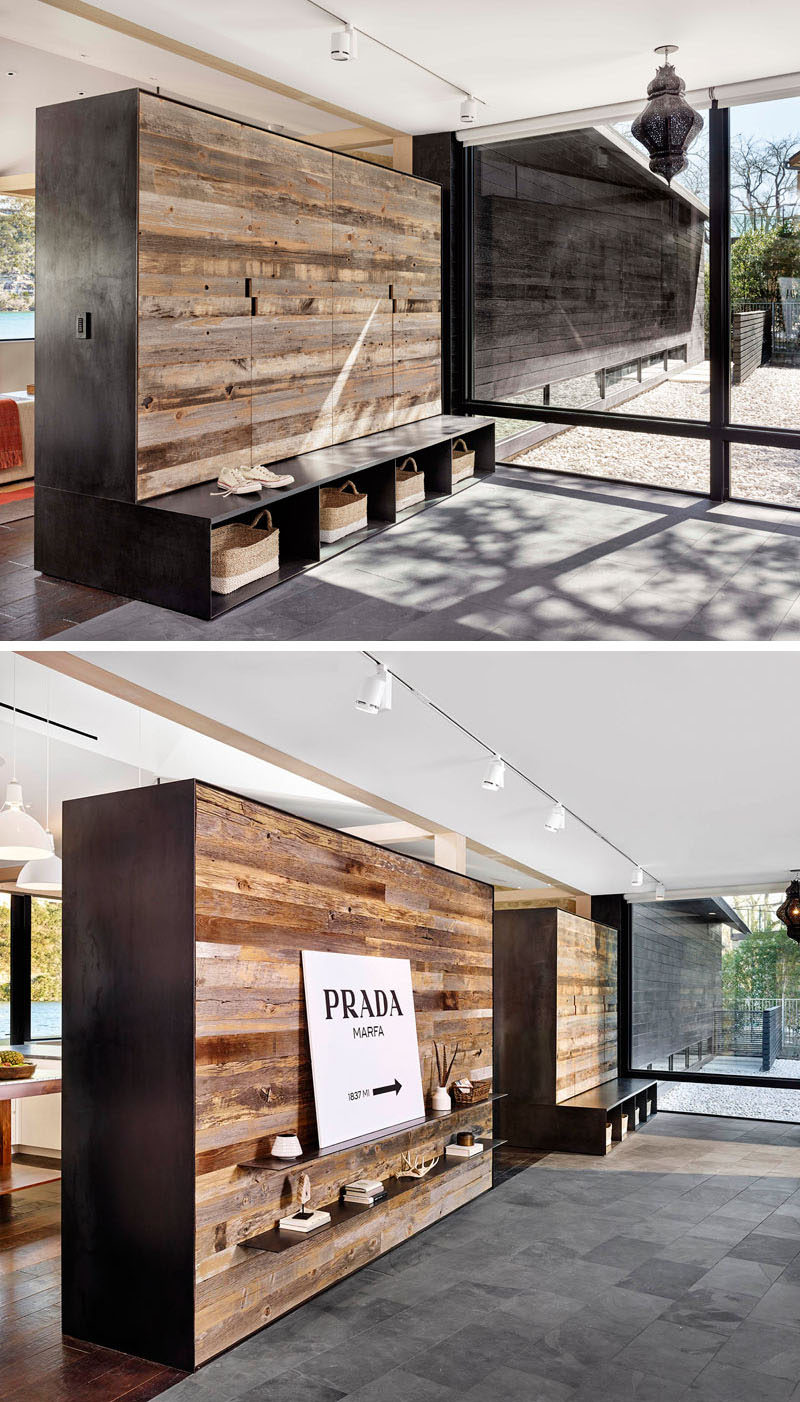 5. Modular cubbies that fit together in all sorts of configurations make a room divider with tons of storage space.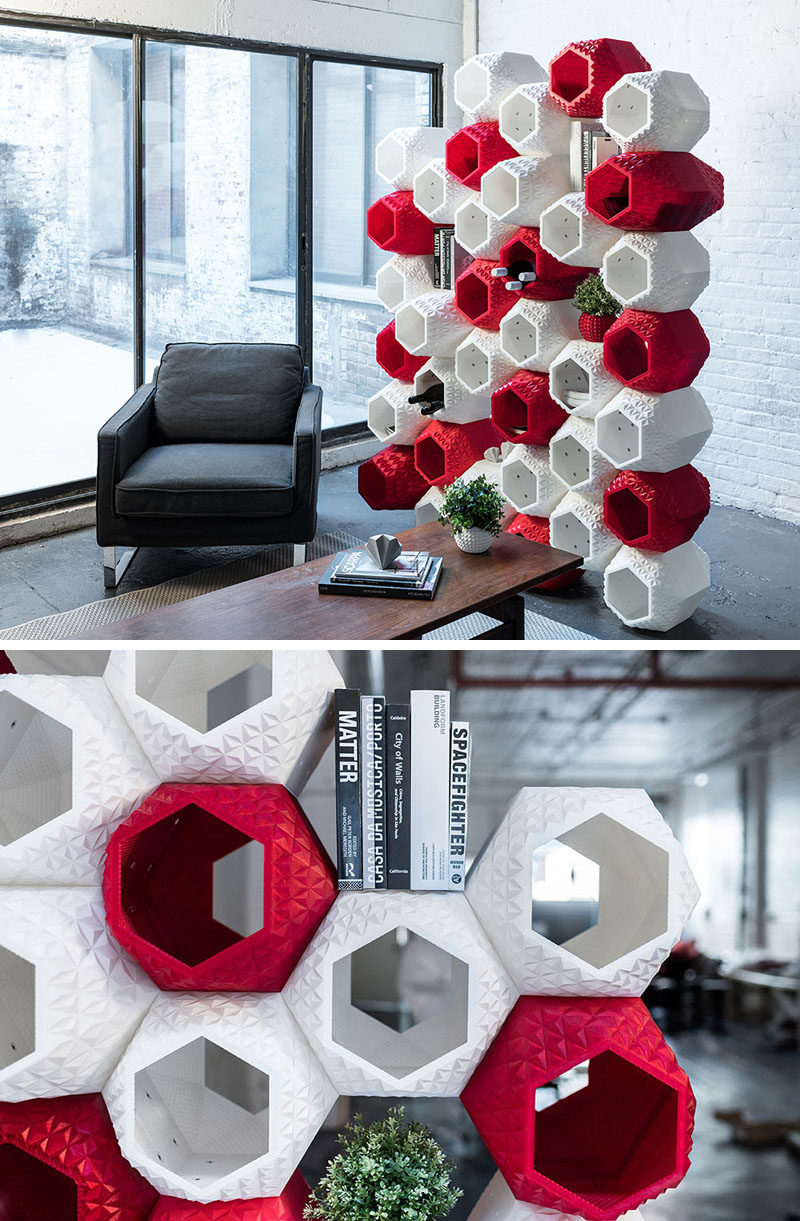 6. This room divider is also a bookshelf with cupboards that can be arranged in a number of different ways to meet all of your dividing and storing needs.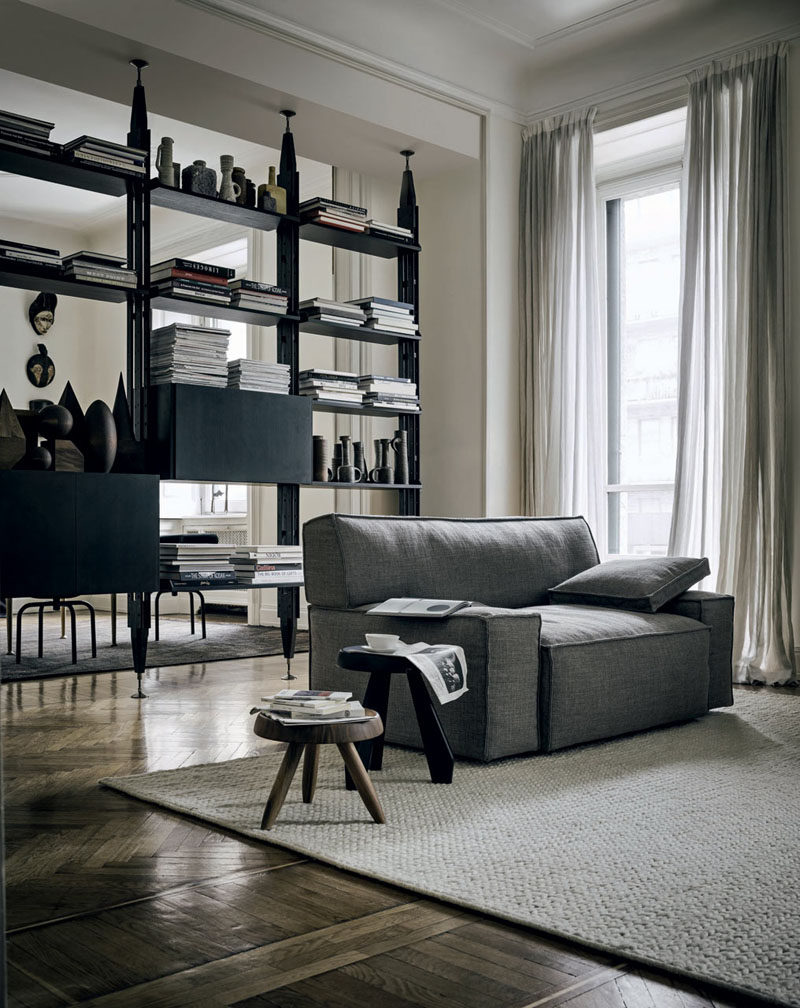 835 INFINITO designed by Franco Albini for Cassina.
7. This simple bookshelf is an example for tiny apartments or in spaces where a full dividing wall isn't necessary.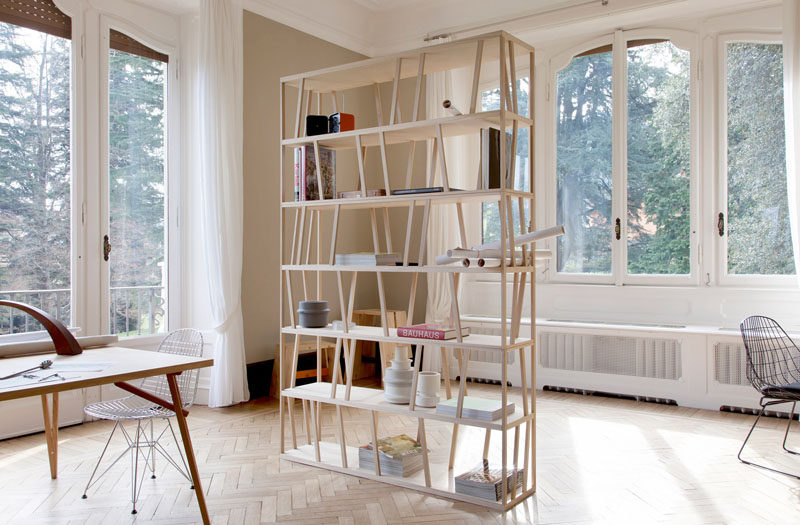 8. Made from pipes, a mirror, a cushion, and a wood shelf, this divider separates the entry way from the living area and provides a convenient spot for putting on shoes, checking your reflection in the mirror, and hanging your umbrella at the end of the day.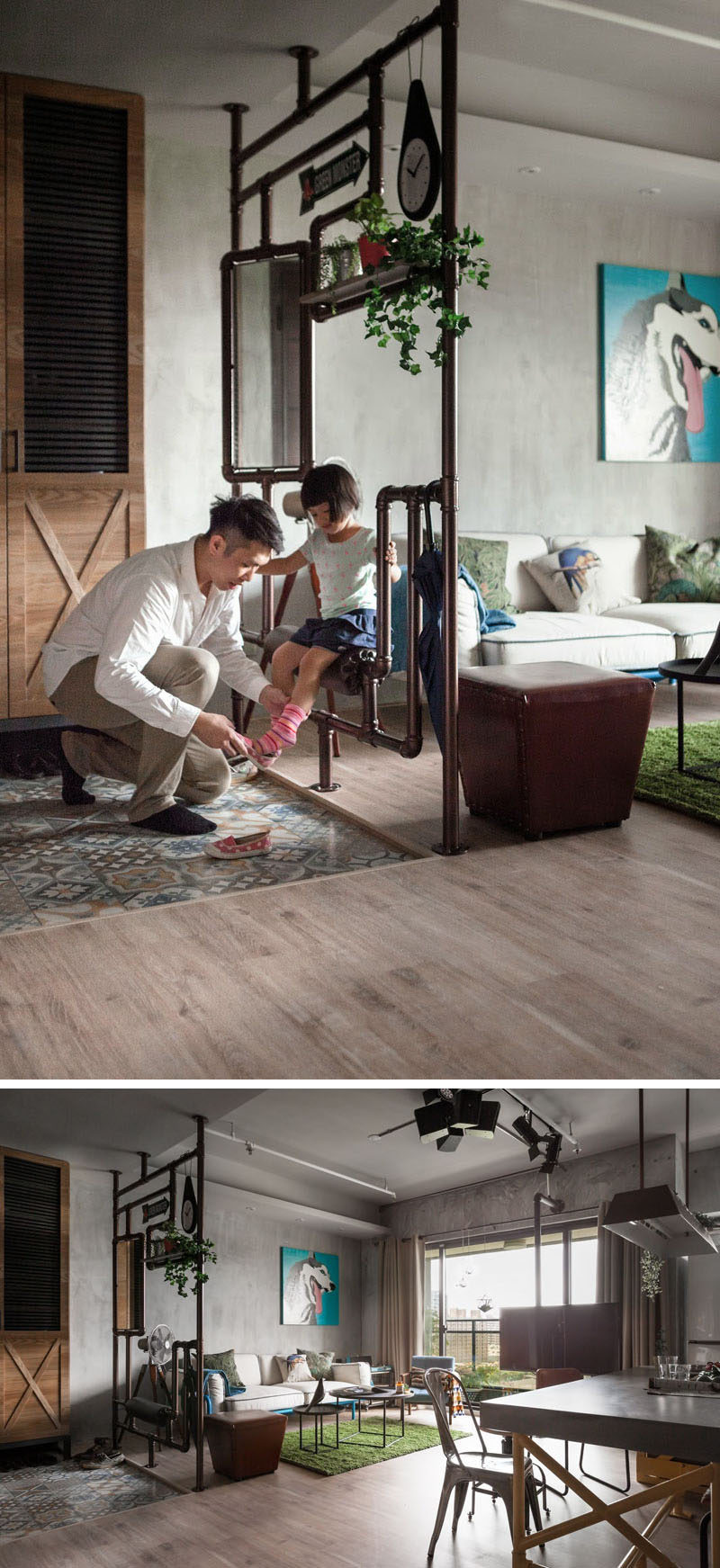 9. A divider filled with flowers and plants is a great way to create separation between spaces and brightens up the whole area.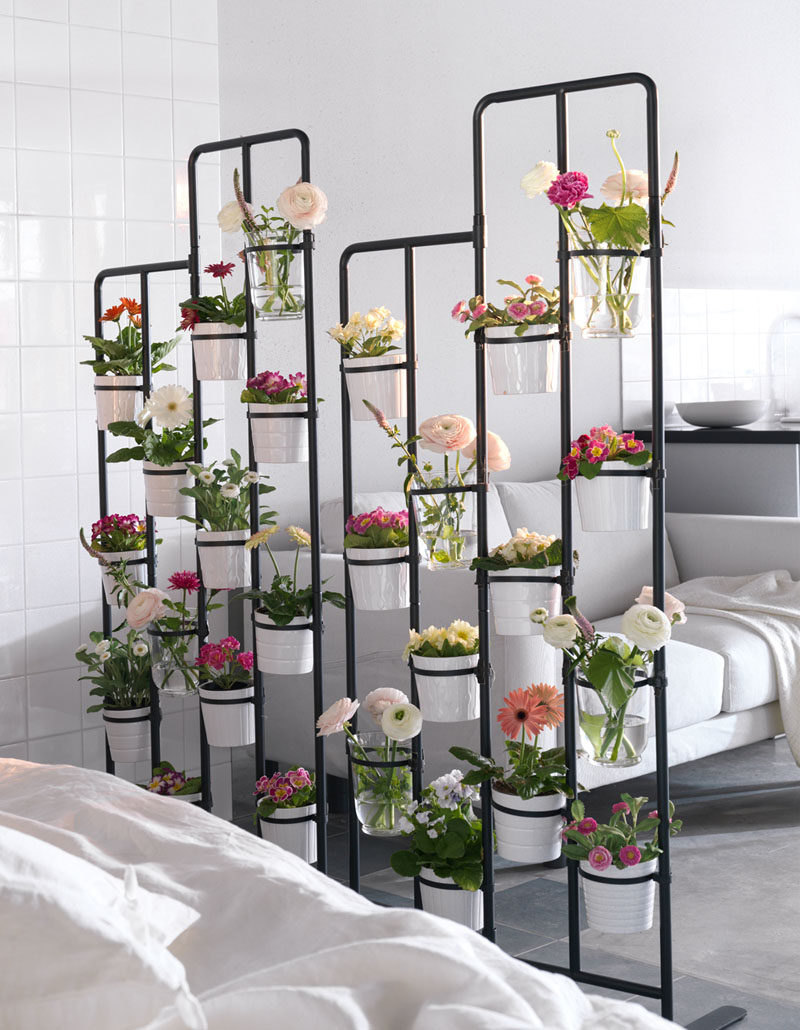 Inspiration from Ikea
10. Create soft light and section off areas of a space using these expandable paper walls. They're stackable so you can have them as tall or as short as you like, and they can be worked into different shapes so they can create divisions in multiple styles.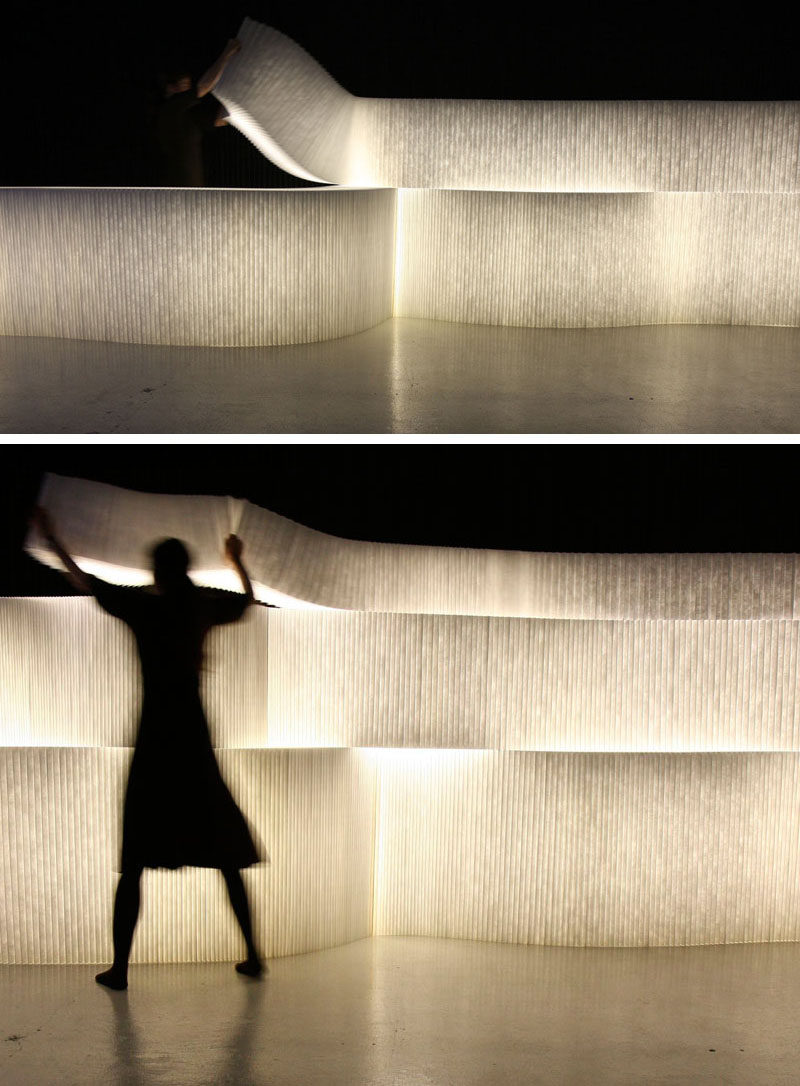 Softblock with LED Lighting by Molo.