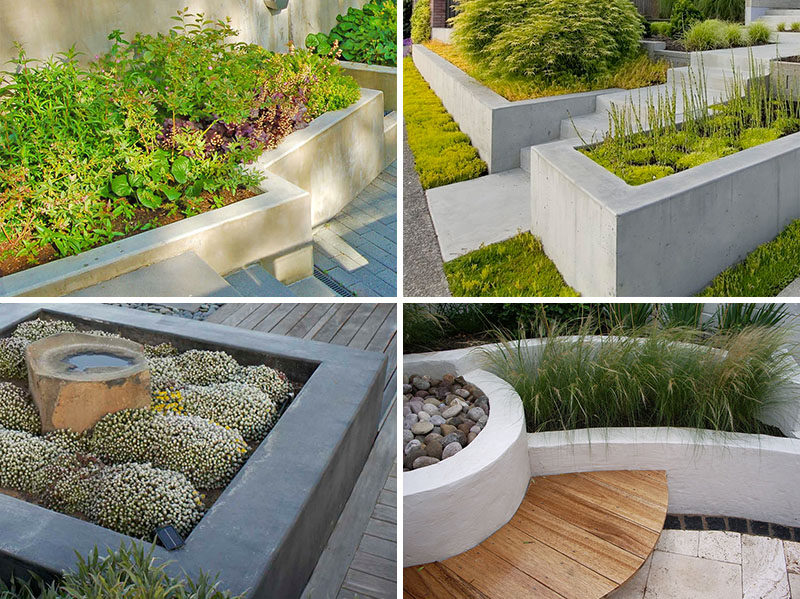 On its own, concrete can feel cold and uninviting. With greenery, grasses, and plants spilling over the edges of it though, concrete takes on a whole new feel and can help liven up a space. Here are ten examples of built in concrete planters bursting with life.
1. These built-in concrete planters welcome people to this home and add color and texture to the exterior.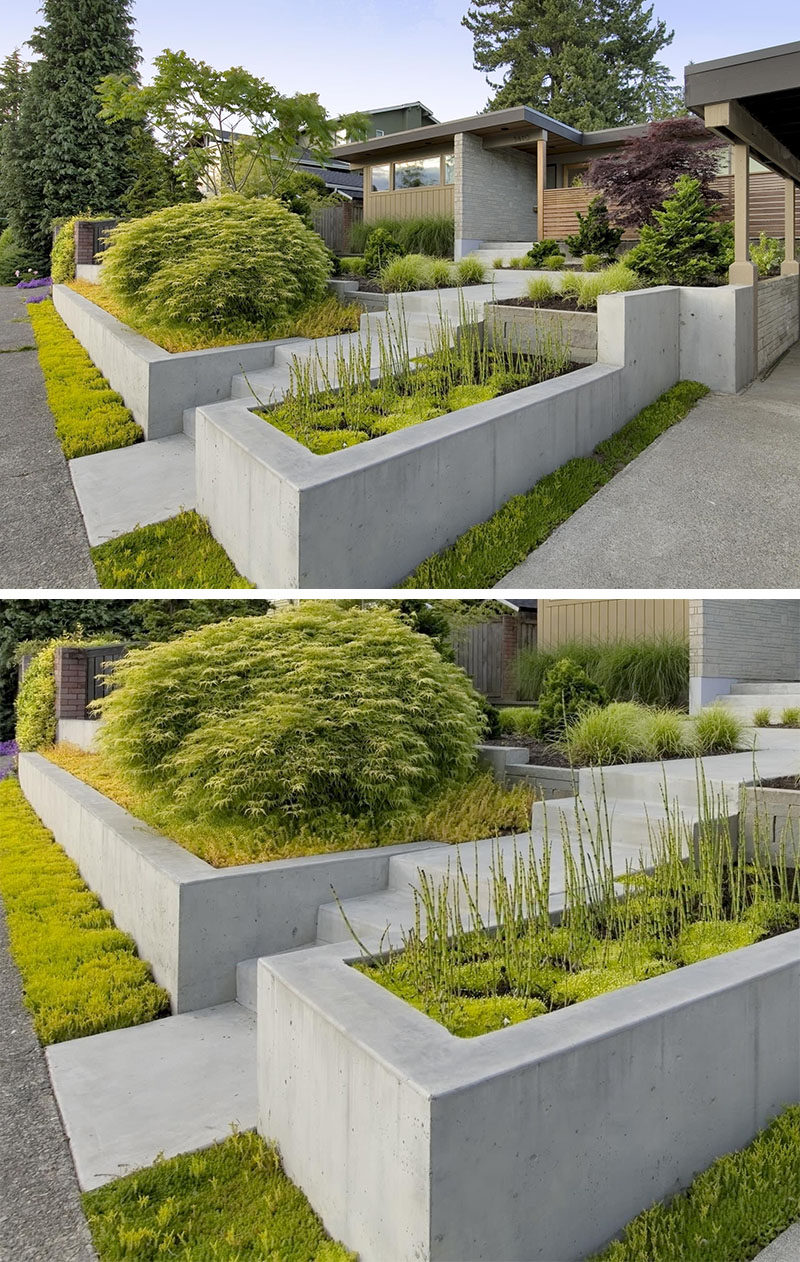 2. The painted built in concrete planters on this patio provide a space for seating, while the unique design provides dimension and texture.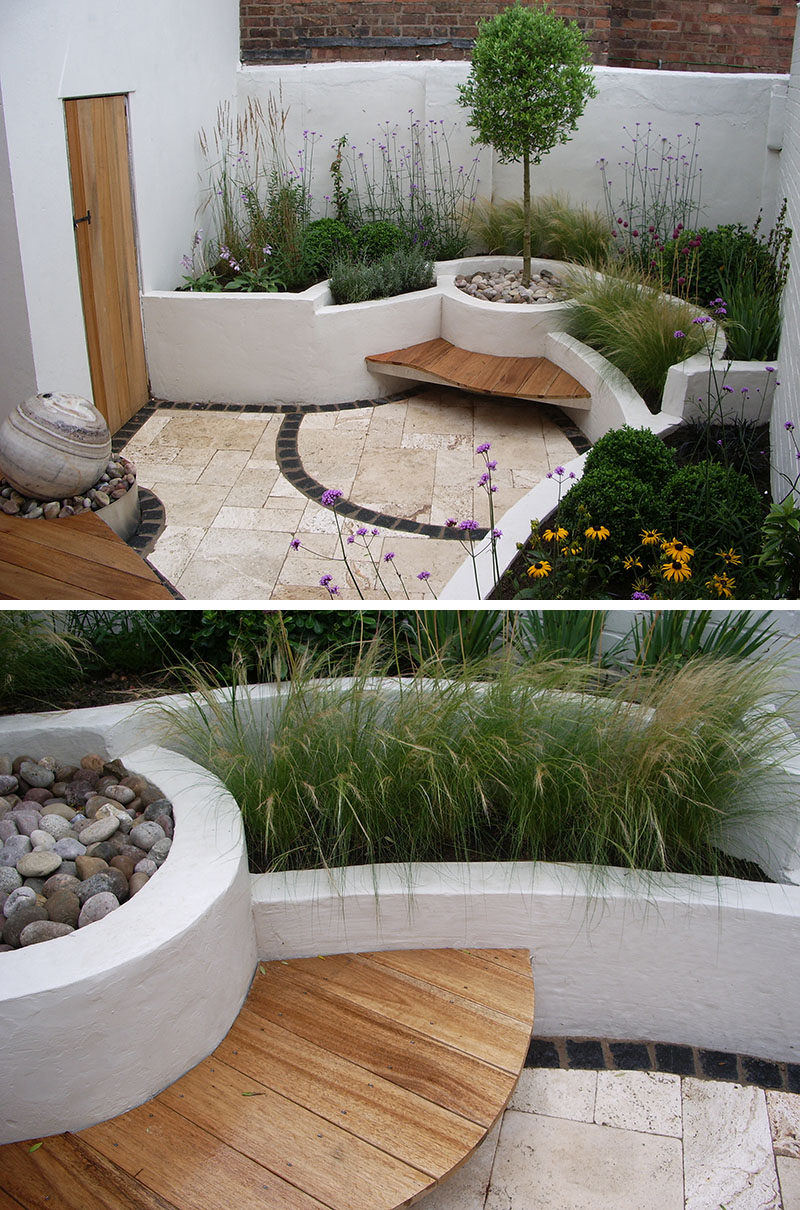 3. This concrete planter full of rocks, pebbles, and plants is like a little desert scene.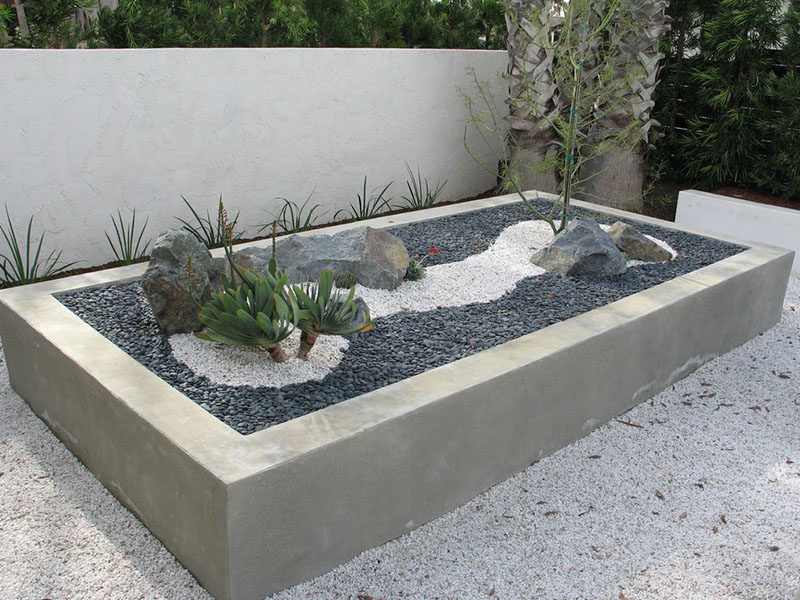 4. The large square concrete planter in this yard divides the entertaining area from the the rest of the garden, and looks great while doing it.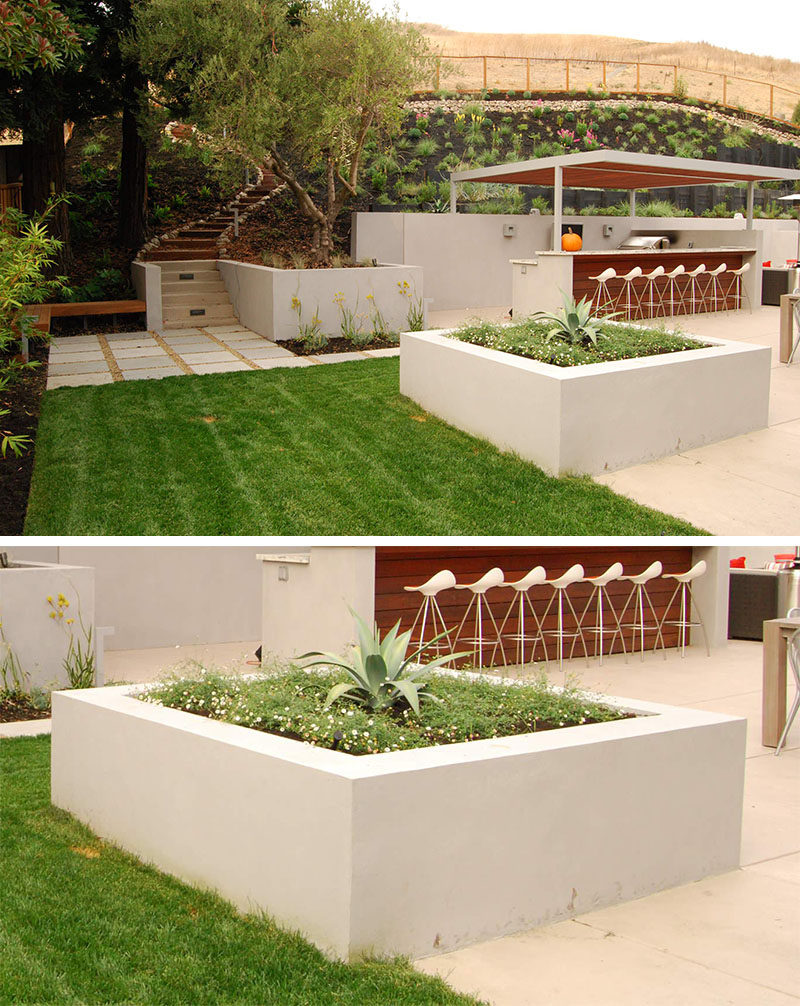 5. Large concrete planters fill this back patio and create lots of space for plants without making it feel overrun or unmanageable.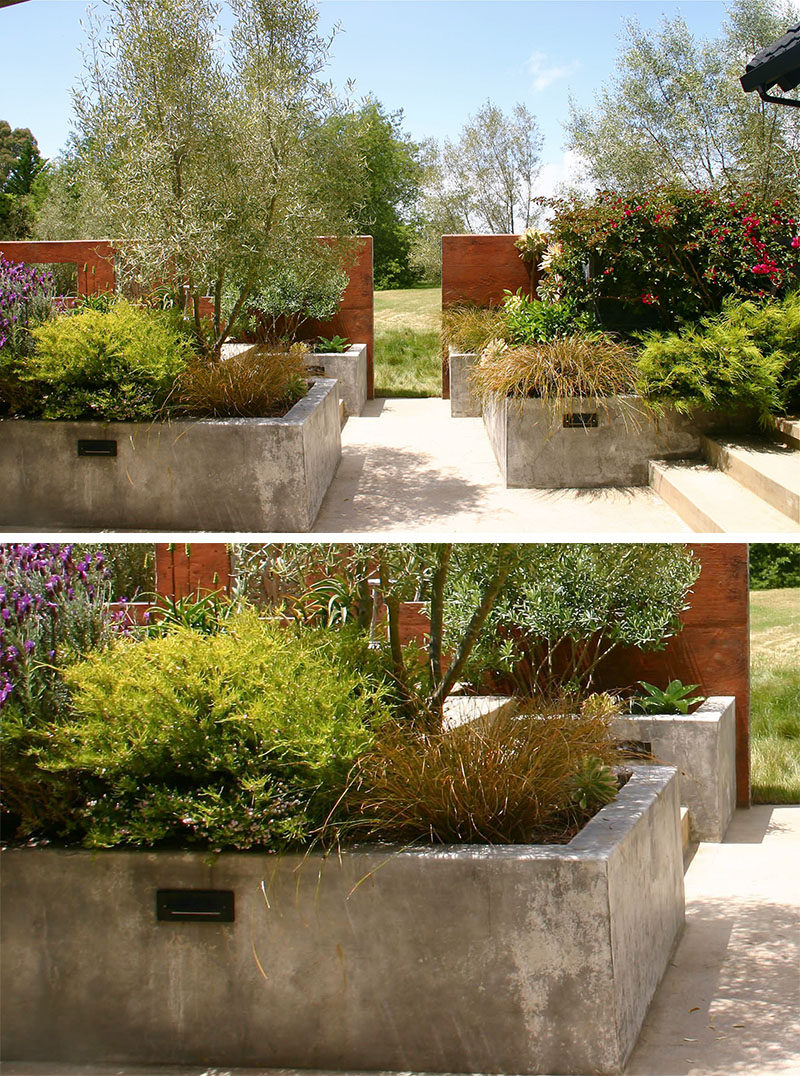 Designed by Kathleen Shaeffer Design. Contractor Lincoln West. Concrete by Shan Gilmore. Metal Work by L:M:N:O Arts. Photography by Kathleen Shaeffer.
6. Concrete pipes were used to created designated planters in this garden show entry.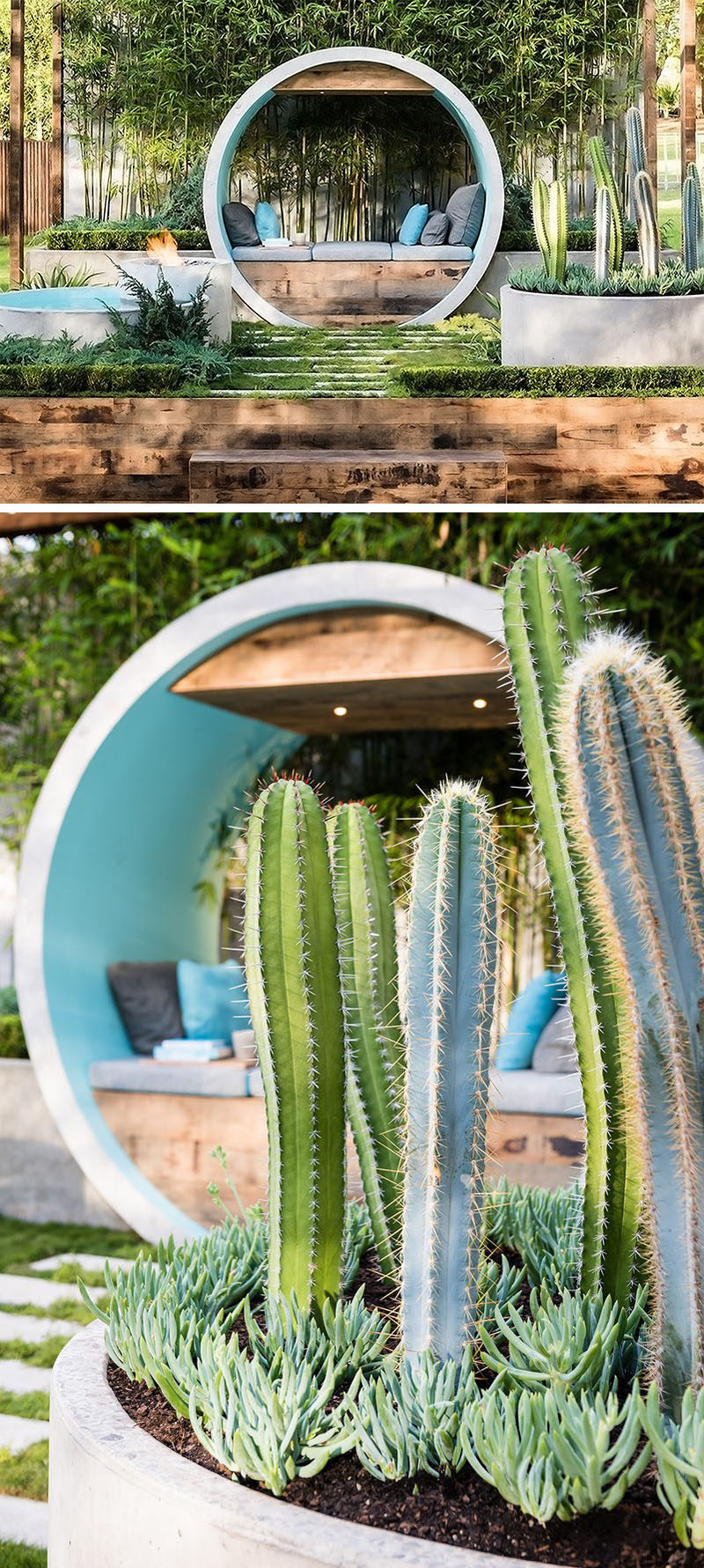 See more photos of the garden here. Designed by Alison Douglas. Photography by Tim Turner.
7. Custom concrete planters were designed for this garden, and the designers have paired them with Ipe decking to create a contemporary look.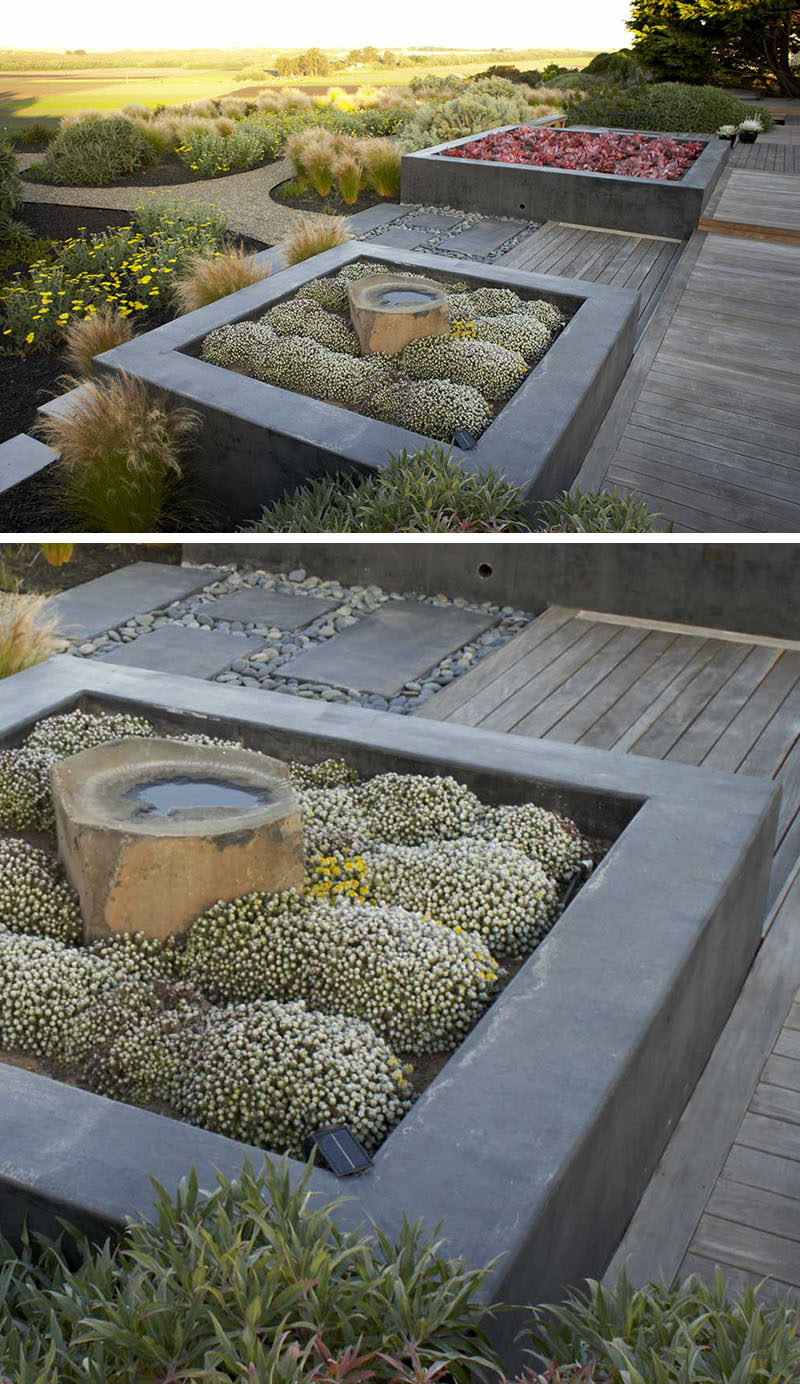 8. These concrete planters at a home in North Idaho, have been made from poured-in-place board-form concrete.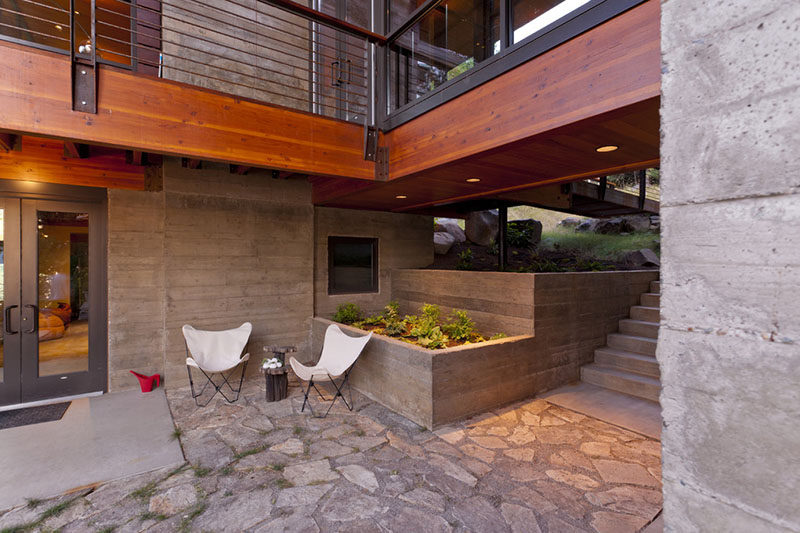 Designed by Uptic Studios. Photography by Shaun Cammack.
9. Large built-in concrete planters frame the small patio area and provide a place for some greenery.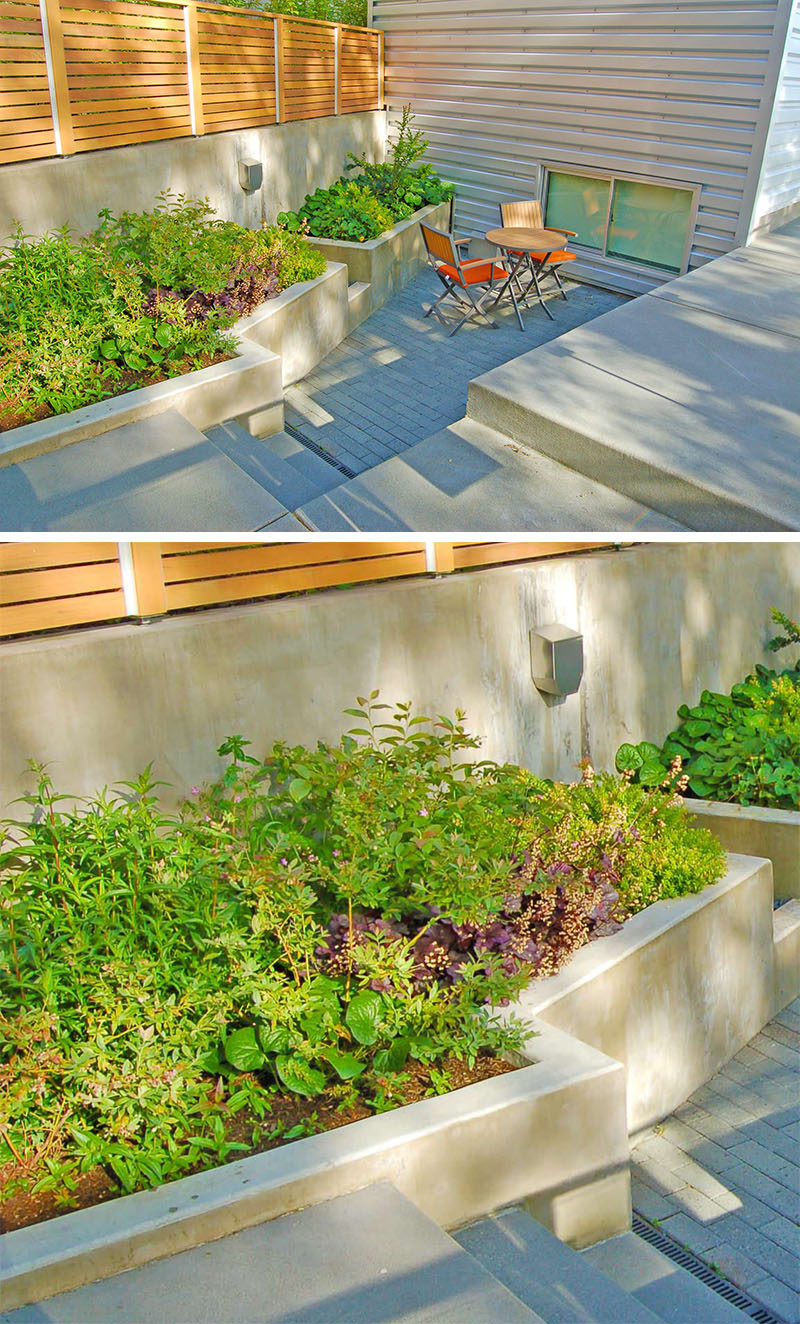 10. Custom smooth concrete vegetable boxes have been designed at varying heights to add interest to this garden.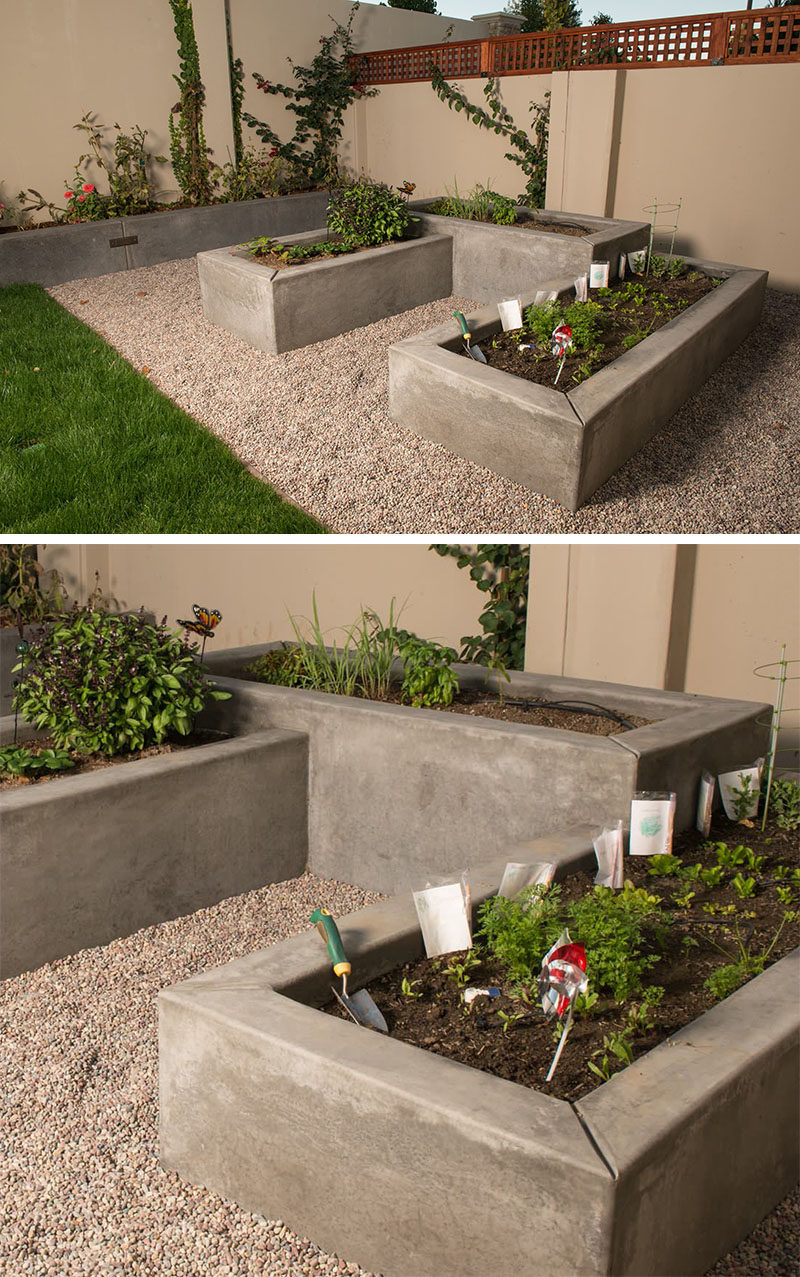 Designed by Better Landscape. Photography by Kiet Do.