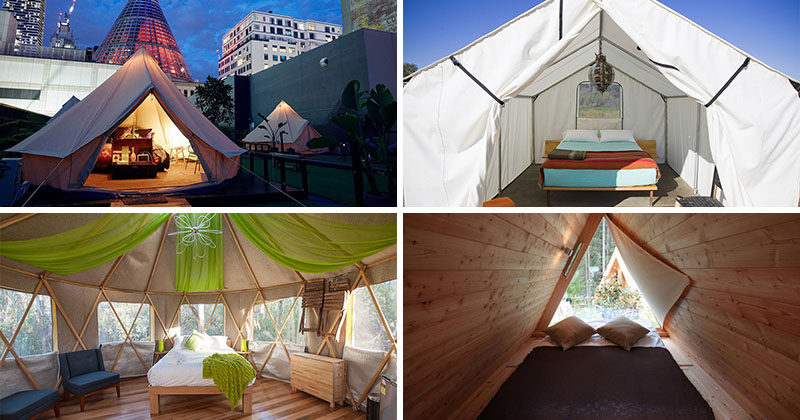 Let's face it, camping isn't for everyone. From bugs to the lack of plumbing to sleeping on the hard ground, it isn't exactly a luxury experience. Or at least it didn't use to be, but glamorous camping, also known as "glamping" is becoming a huge trend in the travel world.
Here are 10 "glamp sites" from around the world that let guests get closer to nature without actually having to scrape the dirt from their nails when they get home.
---
1. St. Jerome's – Melbourne, Australia
This "camp site" sits on top of Melbourne Central Shopping Centre, and offers guests things like a complimentary gourmet breakfast boxes and complimentary cocktails during Cocktail Hour.
Each tent is also set up with either a king or queen sized bed, air conditioning, a fully loaded tablet, and a cooler stocked with complimentary beer, cider, and water. More information here.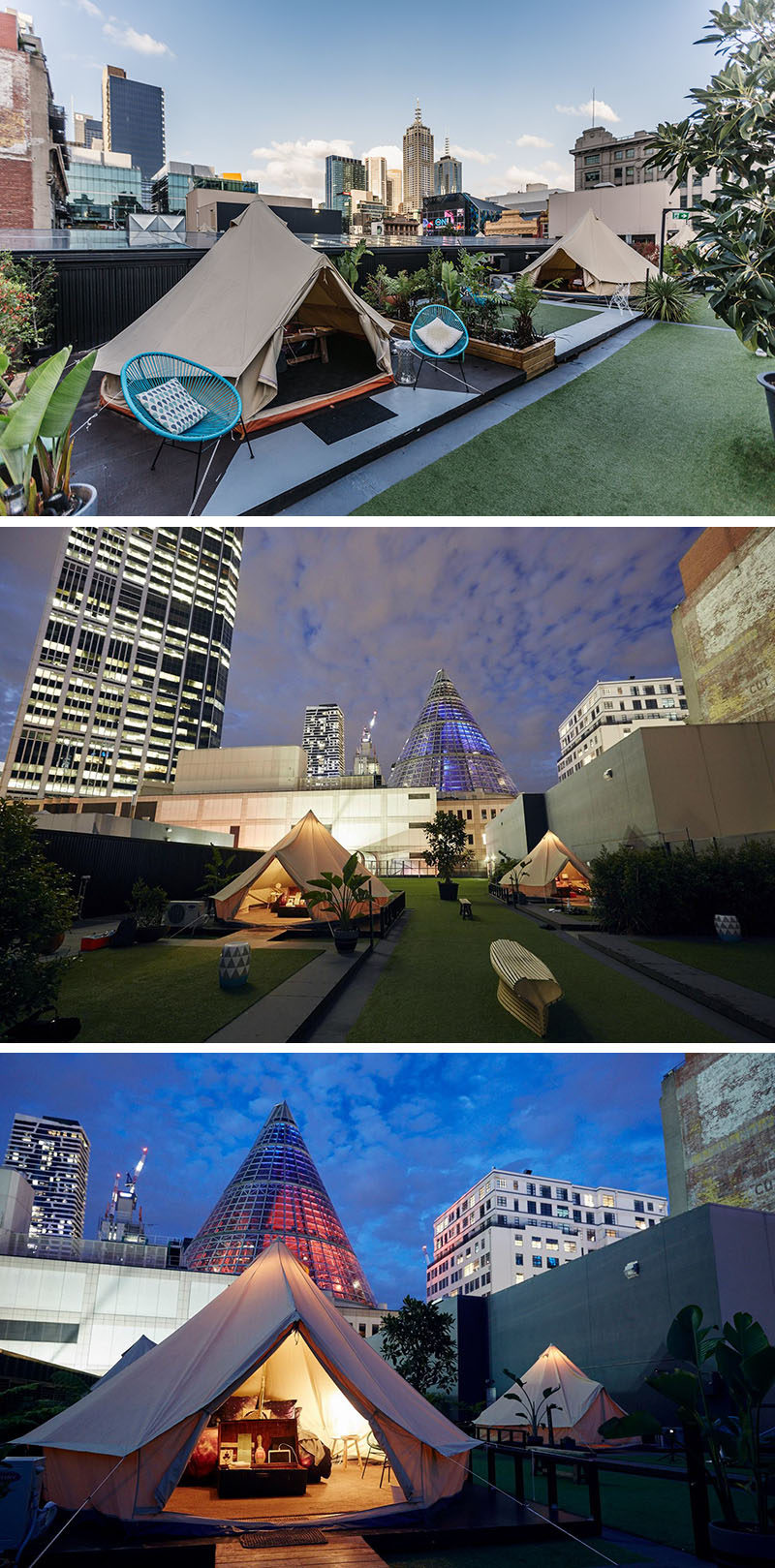 ---
2. Free Spirit Spheres – Vancouver Island, Canada
These wood spheres are suspended in the middle of a tranquil rainforest on the west coast of Canada.
There are three spheres available for overnight bookings, and are open year-round. Each sphere comes with proper beds, linens, electricity, speakers, and wifi. More information here.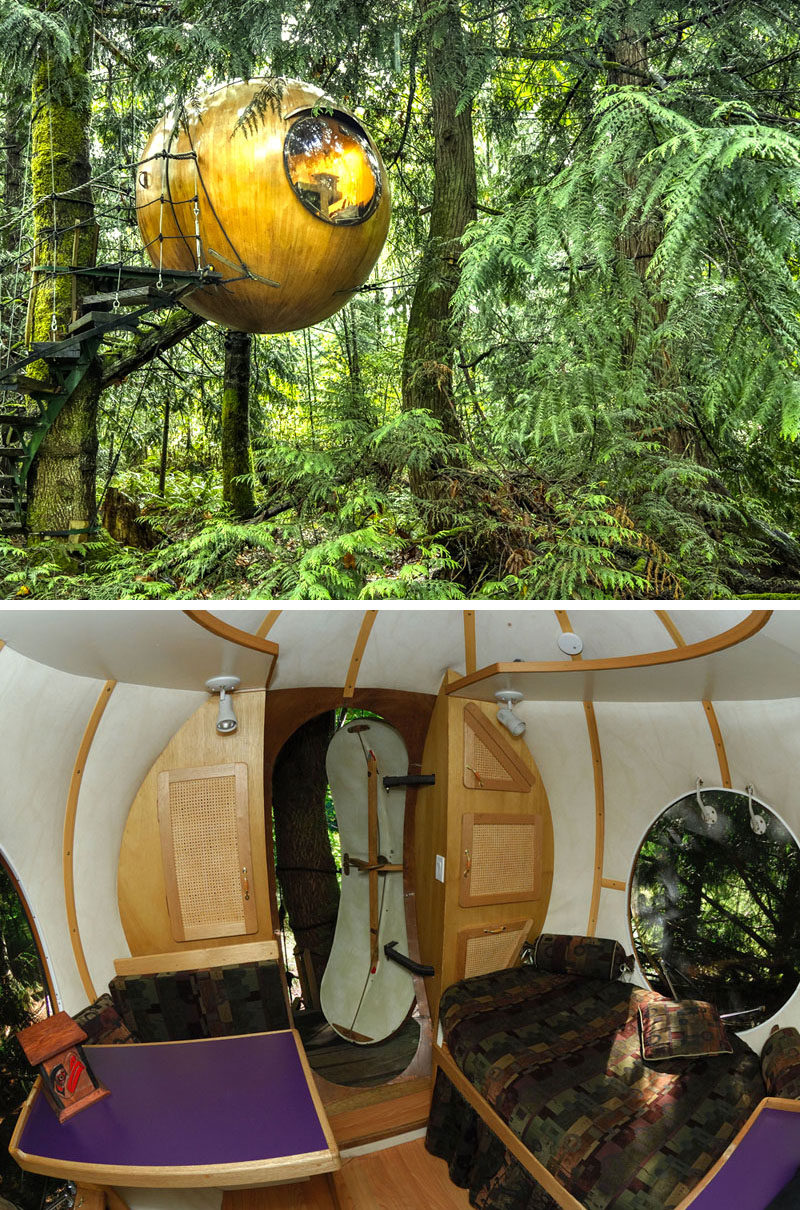 ---
3. El Cosmico – Marfa, Texas
Stay in the high plains desert in Texas and sleep in one of the 120 sqft wall tents, that each have wood floors and double canvas walls and doors.
Each of the tents come equipped with queen beds, a chair, simple lighting and an electrical outlet for charging devices. And if it gets cold in the winter, you can still be cozy as the beds are heated with electric mattress warmers. More information here.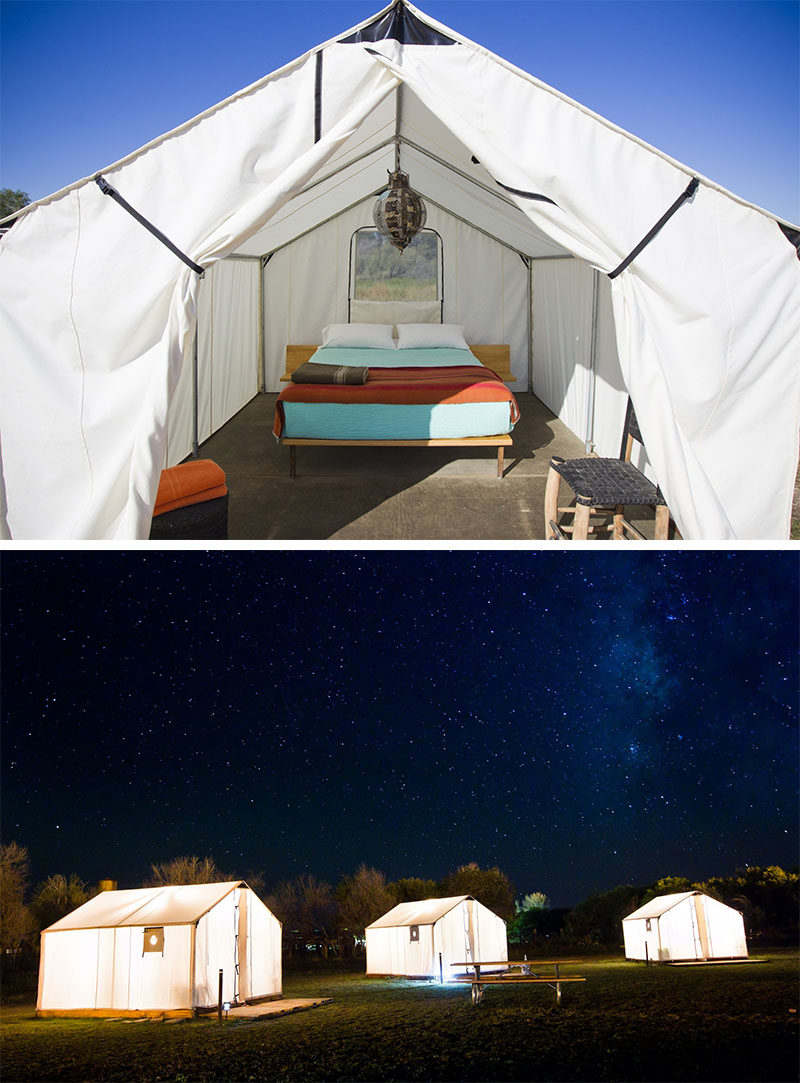 ---
4. Pampered Wilderness – Millersylvania State Park, Washington, USA
Located within the campgrounds of Millersylvania State Park, and not far from Olympia, these glamorous tents make sure you're pampered.
Complete with a memory foam king size matress, flat screen TVs, mini fridges, and electric heaters. In these tents you can have all the comforts of home and then some! More information here.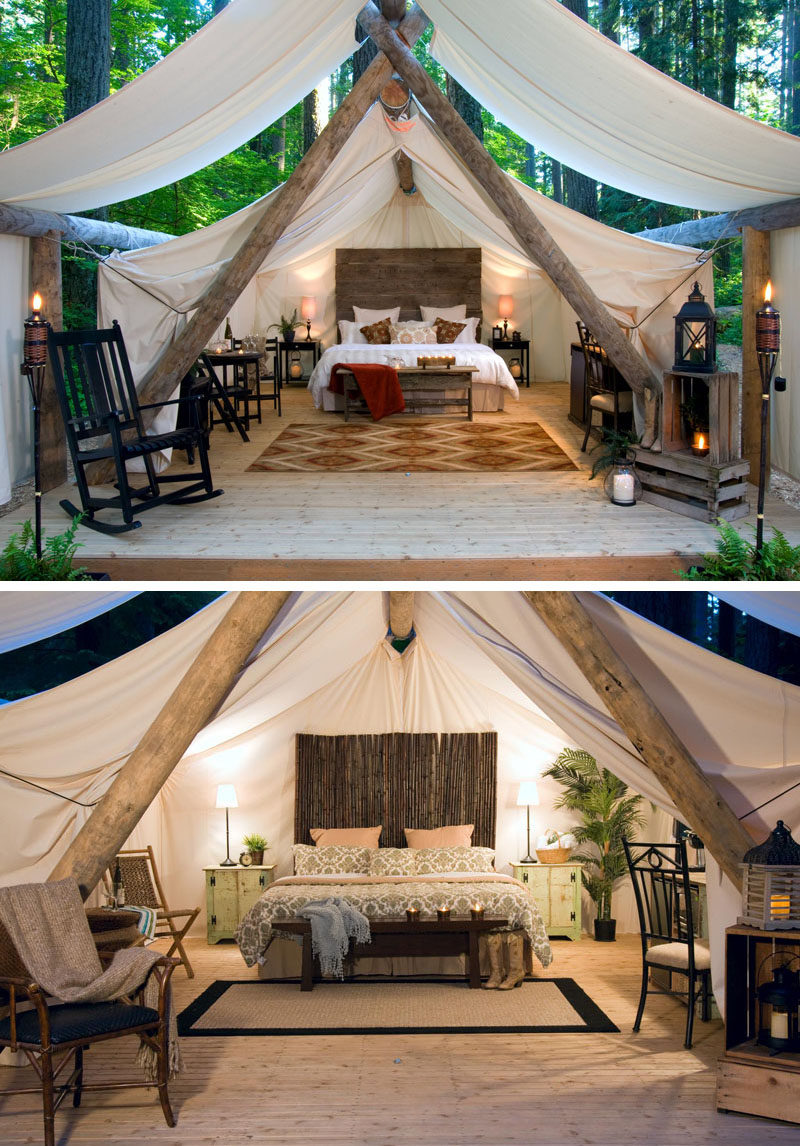 ---
5. Whitepod Eco-luxury Hotel – Les Giettes, Switzerland
Located at the foot of the Dents-du-Midi mountain range in Switzerland, these geodesic-dome shaped pods are available year round and offer incredible views of the alps right from the king size bed.
The domes have all of the modern amenities you would find in other hotel rooms, like a television, fireplace, desk and sitting area. They also have family pods, for getaways with kids. More information here.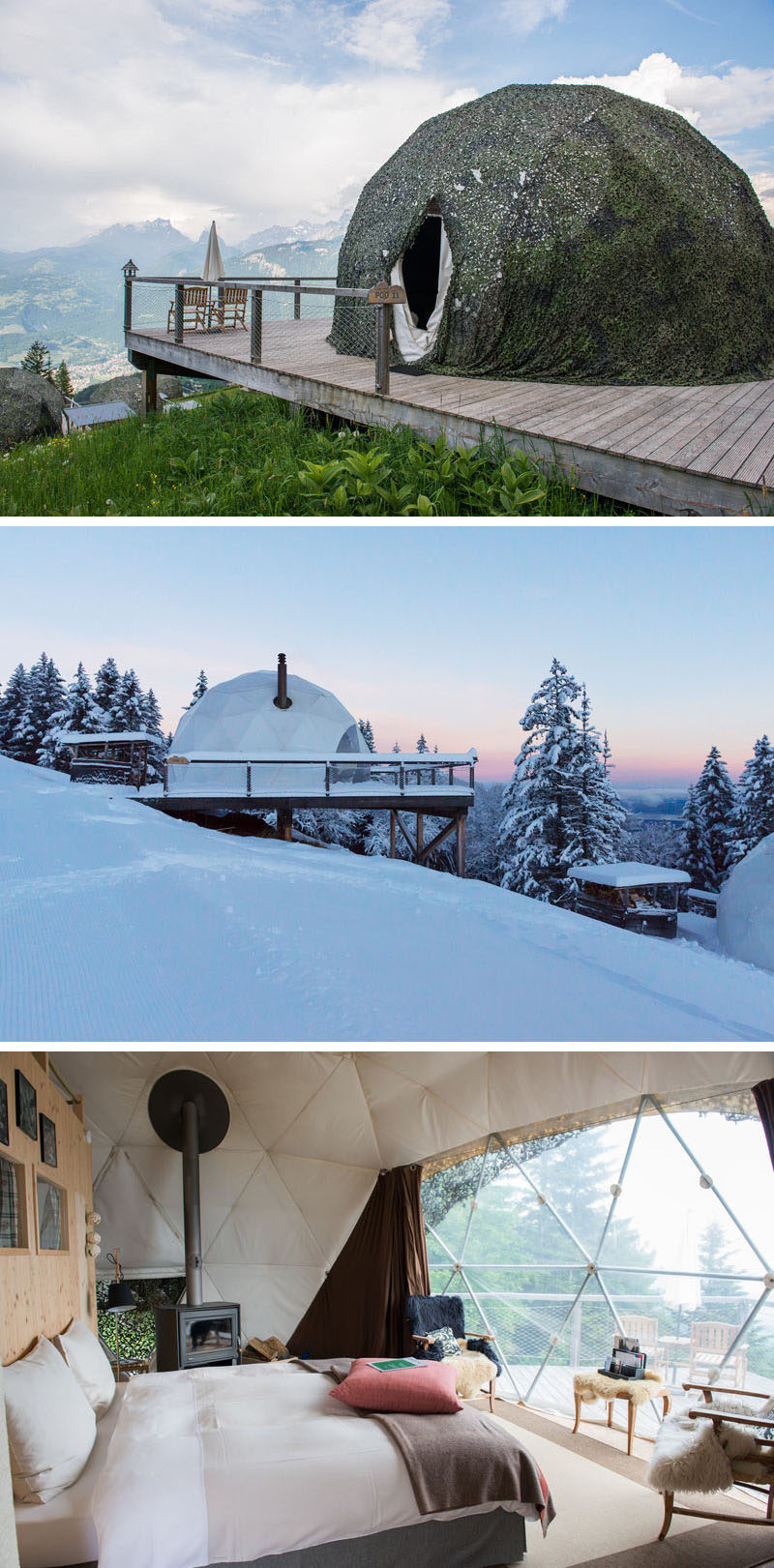 ---
6. Rock Water Secret Cove Resort – Halfmoon Bay, Canada
These tenthouse suites sit right on the water along the Sunshine Coast of British Columbia, in Halfmoon Bay. Each tenthouse has amazing views of the Pacific Ocean from your private verandah. heated slate flooring, a hydro-therapy tub and a fireplace. More information here.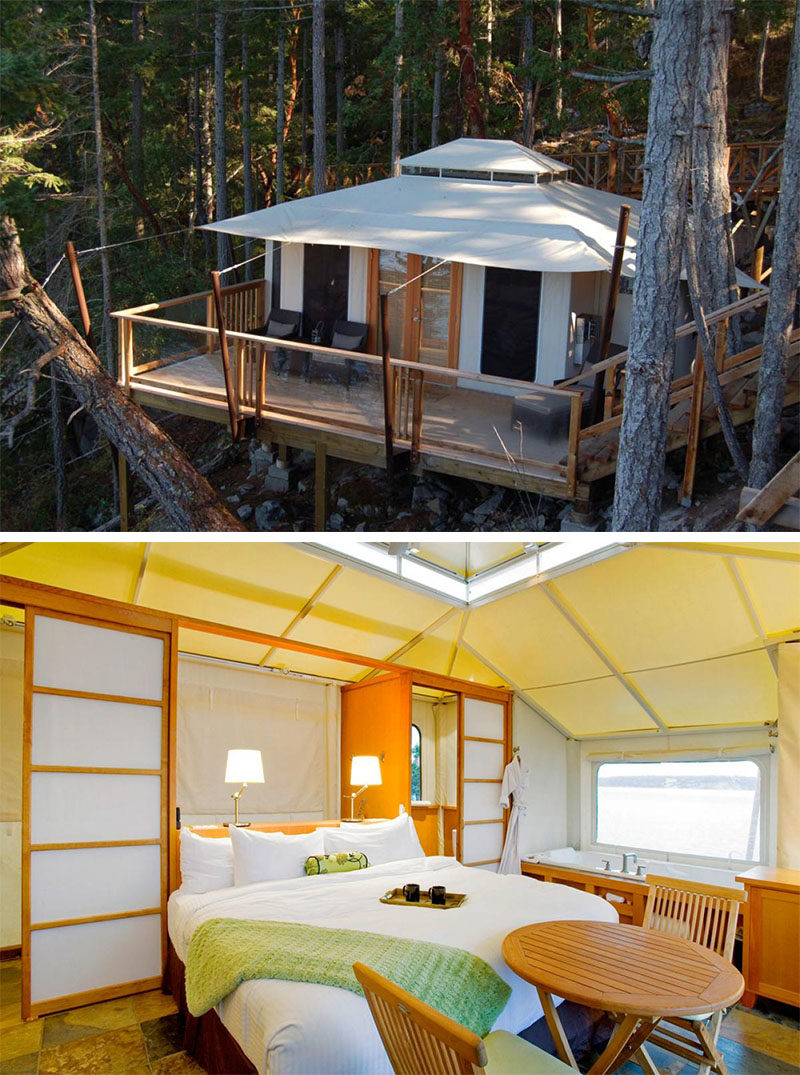 ---
7. Vinha da Manta – Guarda, Portugal
These canvas lodges in Portugal mix modern with nature by using the colors and shapes in the surrounding landscape to inspire the interiors.
The tents, which are furnished for 4 people, have kitchenettes, their own terraces with views of the surrounding valley, and an outdoor bathroom with a shower, toilet and sink. More information here.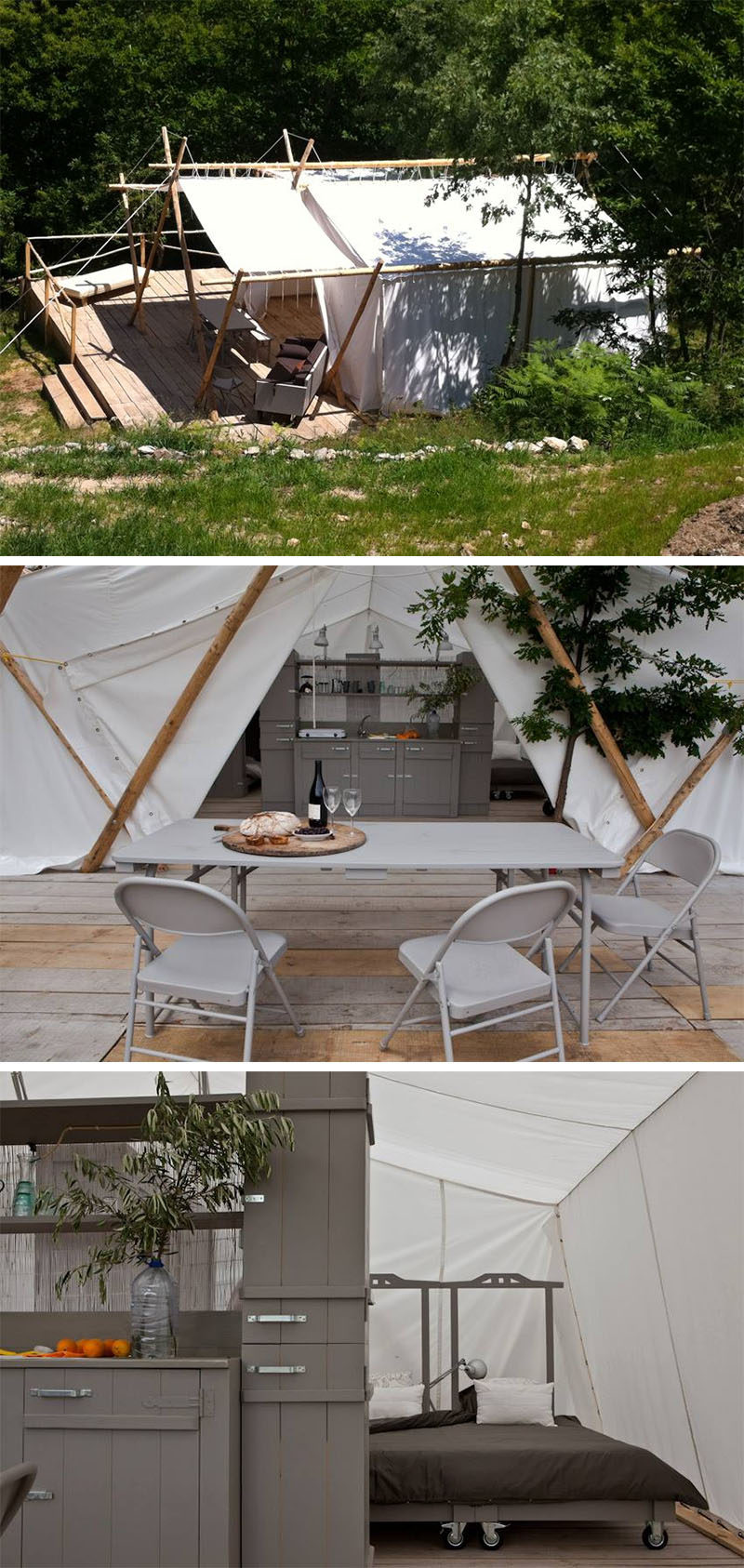 ---
8. Hintok River Camp – Kanchanaburi, Thailand
Located close to the famed River Kwai, this glamping destination is definitely closer to a hotel room than a regular tent. It has facilities like a private bathroom with hot running water, air-conditioning and hairdryers. More information here.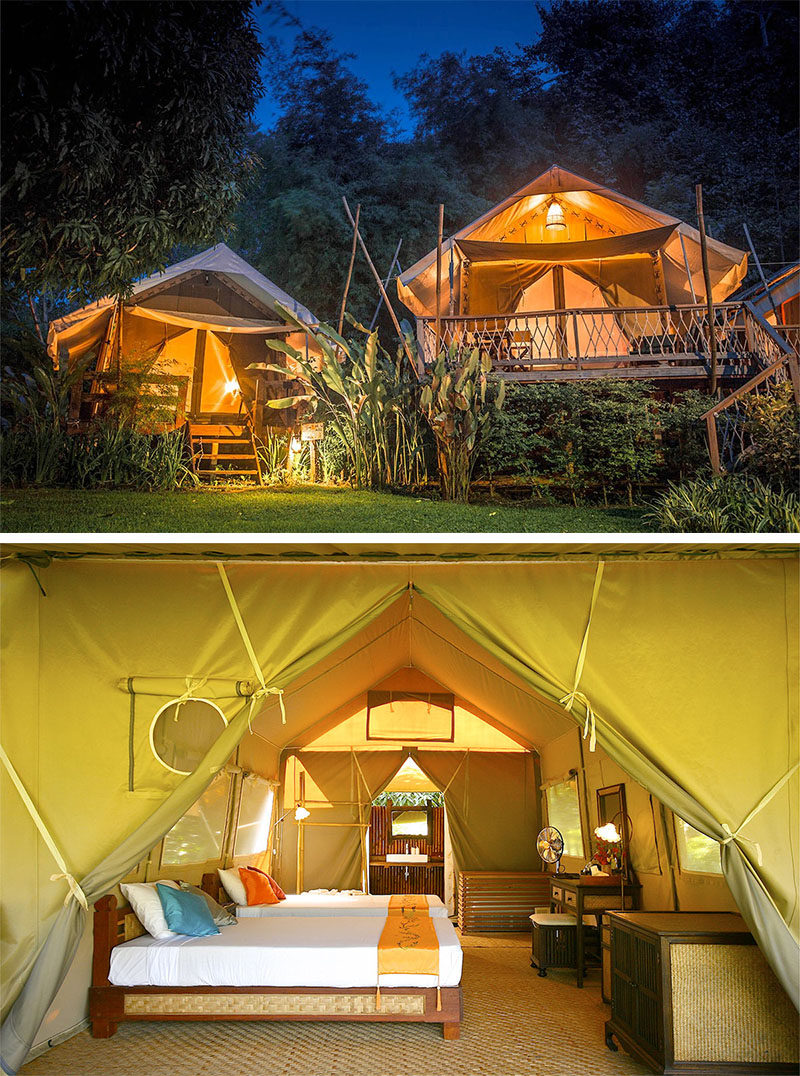 ---
9. Gozdne Vile Glamping – Lake Bled, Slovenia
Located close to an alpine lake, these cute little wooden huts with shingles, can be booked all year round.
While the huts don't provide wifi, TV, or a massage pool, it's still a huge step up from your average tent. Insulated, heated, and with an outdoor hot tub and comfortable outdoor furniture, these huts offer a much more comfortable version of camping. More information here.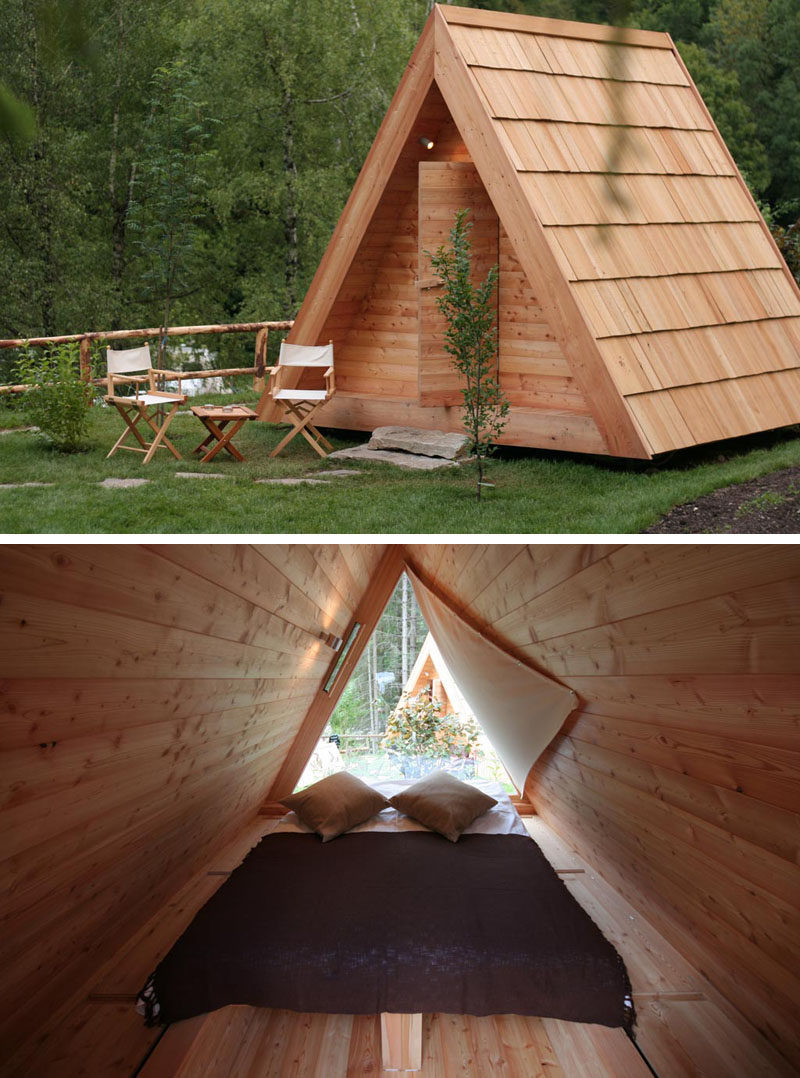 ---
10. Talo Retreat at Moama on Murray Resort – Moama, Australia
Surround yourself with Australian bushland by staying in one of these yurts right near the Murray River, just a one minute walk away.
The yurts have plenty of space, with a compact kitchenette, coffee machine and BBQ facilities, as well as the all important bathroom. More information here.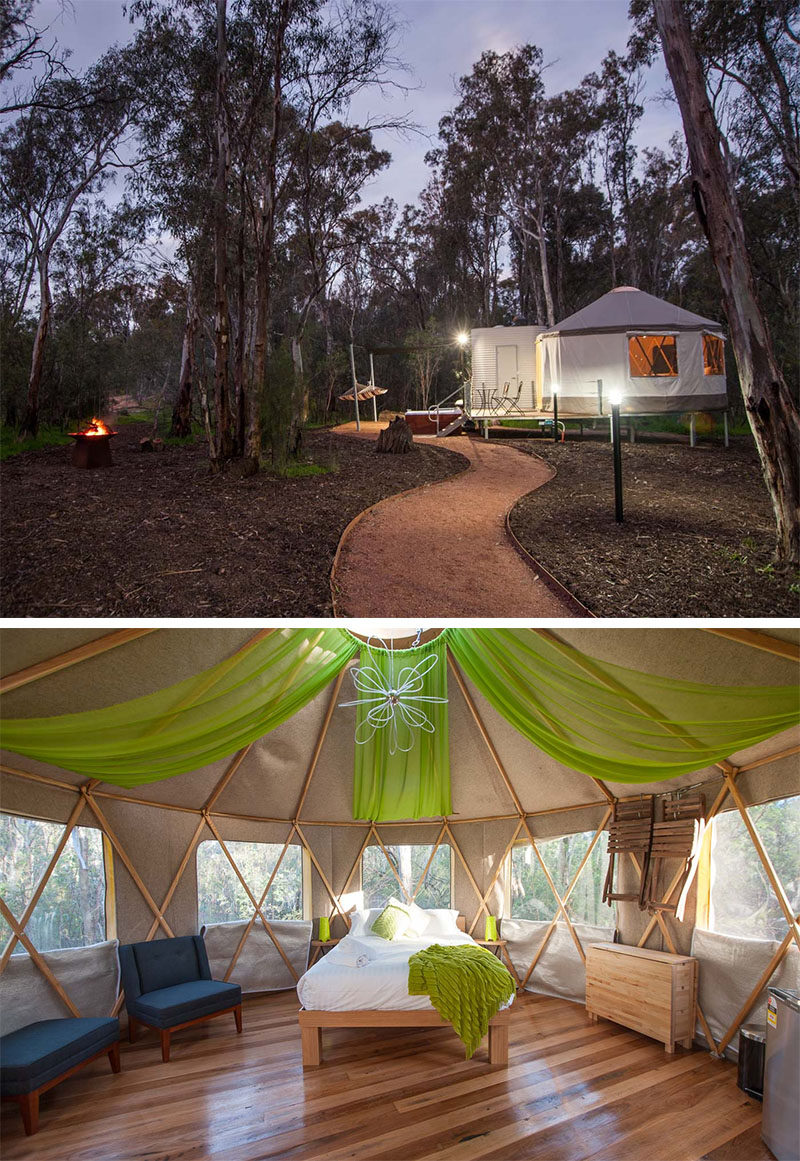 ---