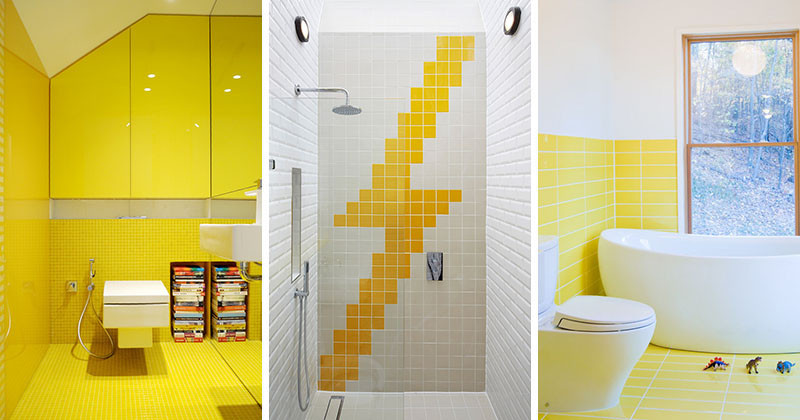 Here are 10 inspirational examples of different ways to include yellow when designing a bathroom…
1. This bathroom has kept most of the space white, with only the bath surround painted yellow.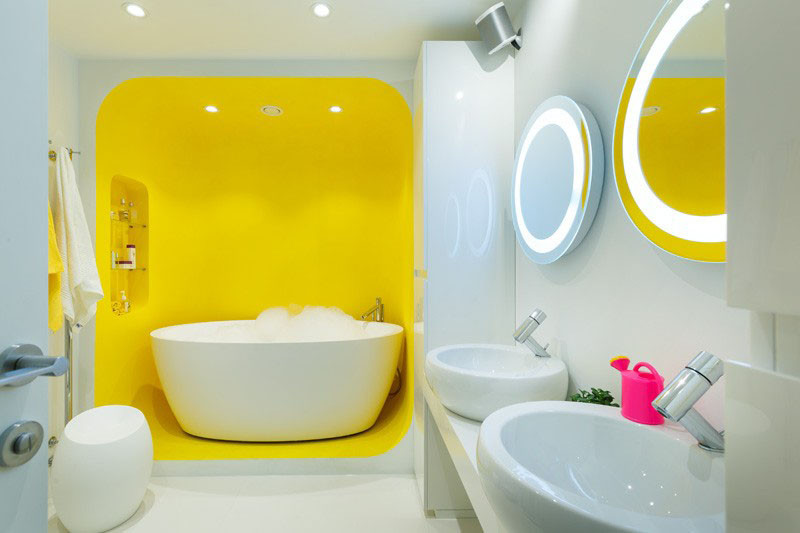 ---
2. This bathroom has half of the wall and all of the floor tiled yellow.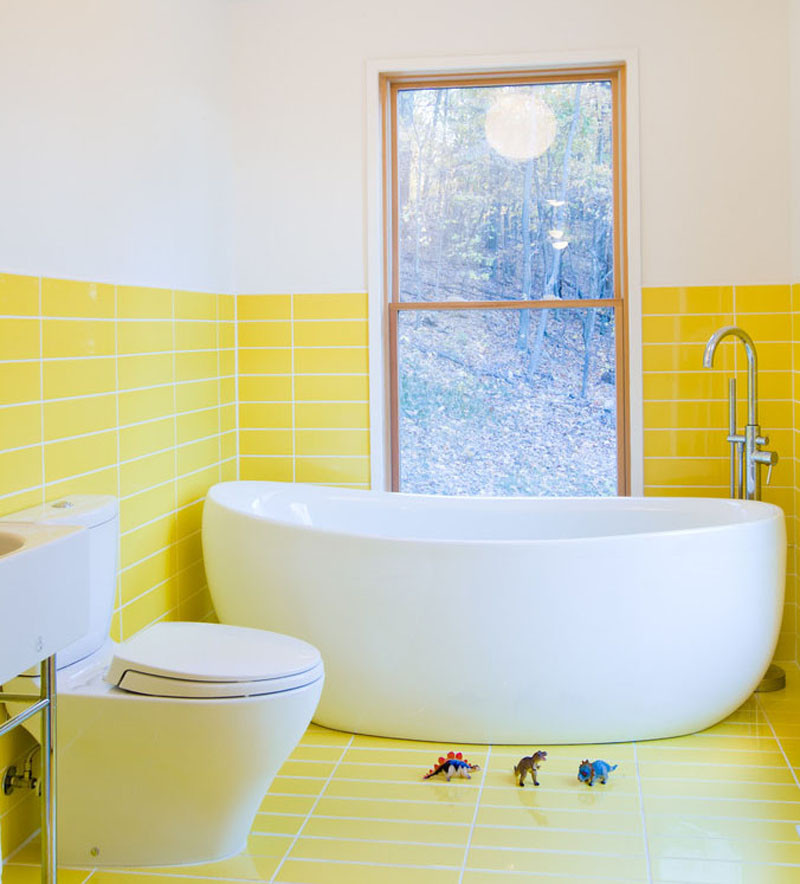 ---
3. The counter matches the bath/shower surround in this bathroom.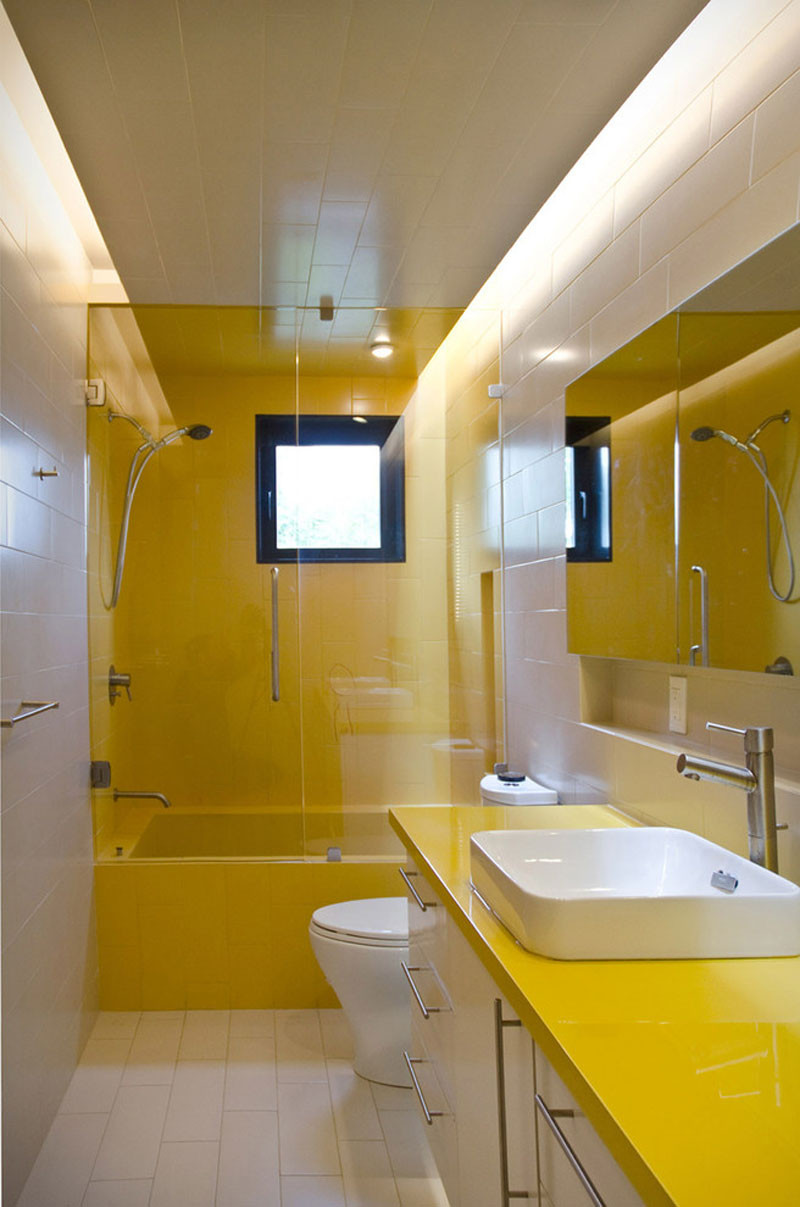 ---
4. The only thing  that's not yellow in this bathroom, is the ceiling, toilet, sink and shelf.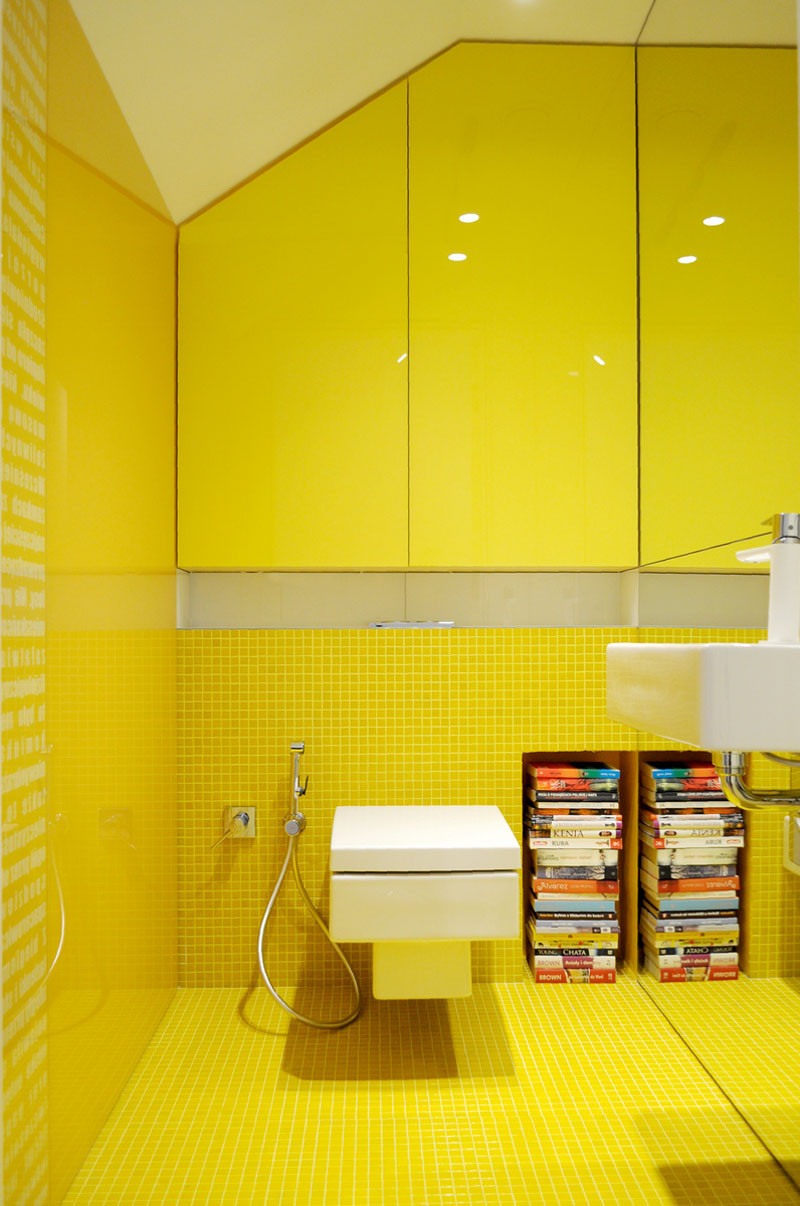 ---
5. In this bathroom, we see pops of yellow in the floor, faucet, towels, and a small strip of cabinetry.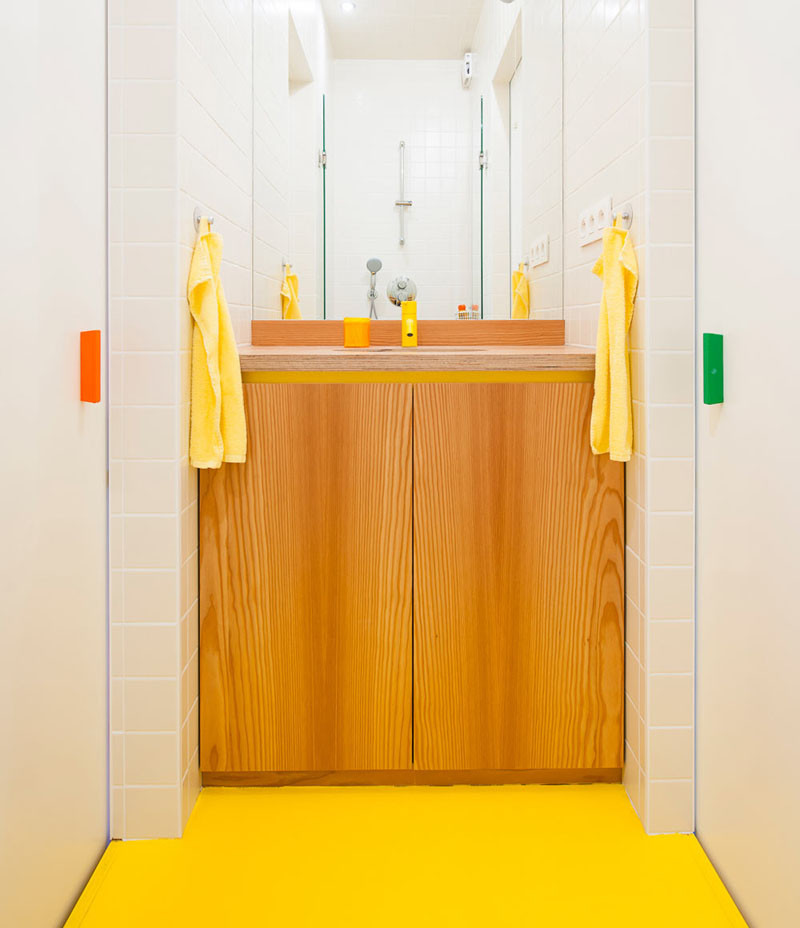 ---
6. There's a yellow feature wall in this bathroom, and a touch of yellow in the shelves.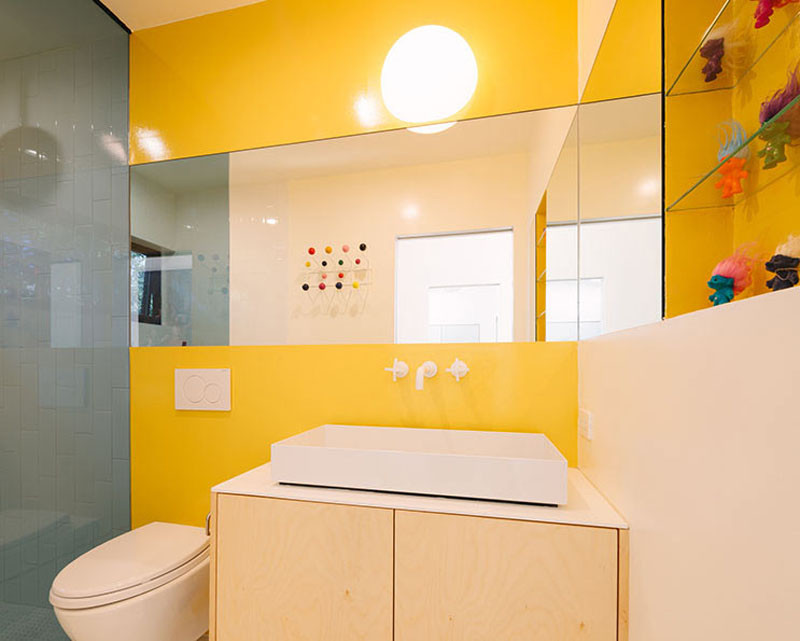 ---
7. The yellow in this bathroom flows from the vanity area to the shower.
---
8. A soft yellow tile surrounds the bath and shower, with a deeper yellow radiator and faucet on the opposing wall. The little finger holes on the cabinetry are also yellow.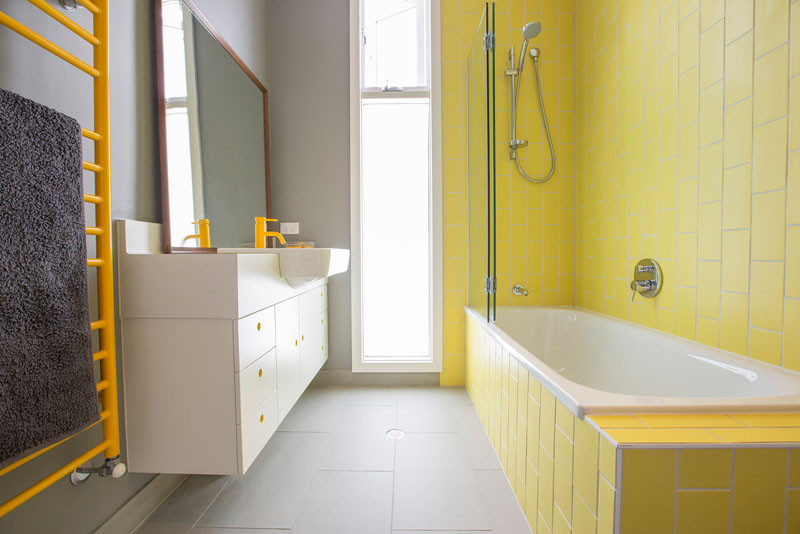 Designed by Architected. Photography by James Morgan Photography.
---
9. A bold bright yellow bathtub is always eye-catching.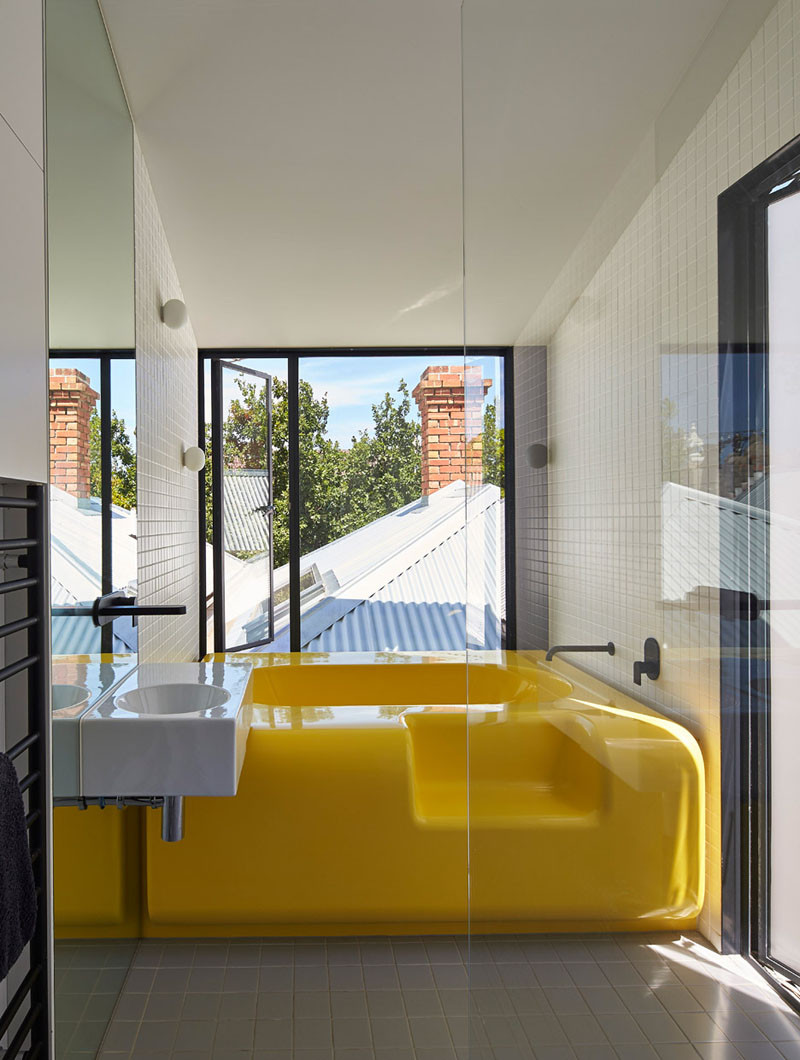 ---
10. You can always have a bit of fun, like this lightning bolt tile work done in yellow.