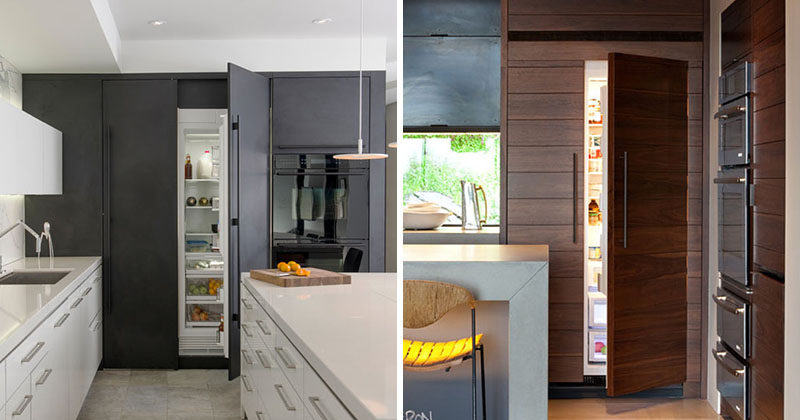 Fridges are wonderful appliances, but as much as we love and need our fridges, we don't necessarily want them out in the open. Integrating your fridge into the kitchen cabinetry is a great way to keep your fridge out of sight and helps make your kitchen feel more unified.
Today we're sharing 10 examples of integrated fridges that make the kitchen feel cohesive, clean, and contemporary.
1. The same blue/green cabinets used throughout this kitchen also cover the fridge, helping it blend in and hiding it from view.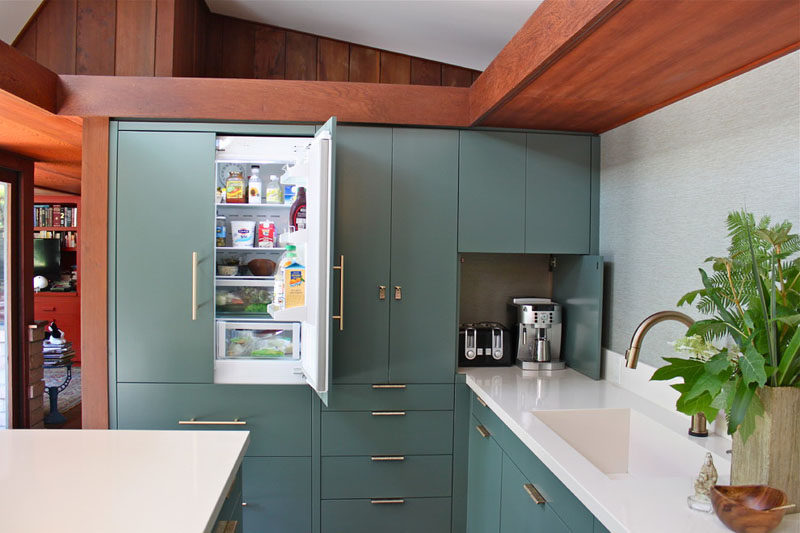 Designed by Cocoon Home Design. Photography by Debra Szidon.
---
2. Dark cabinetry seamlessly hides the fridge in this modern two-tone kitchen.
---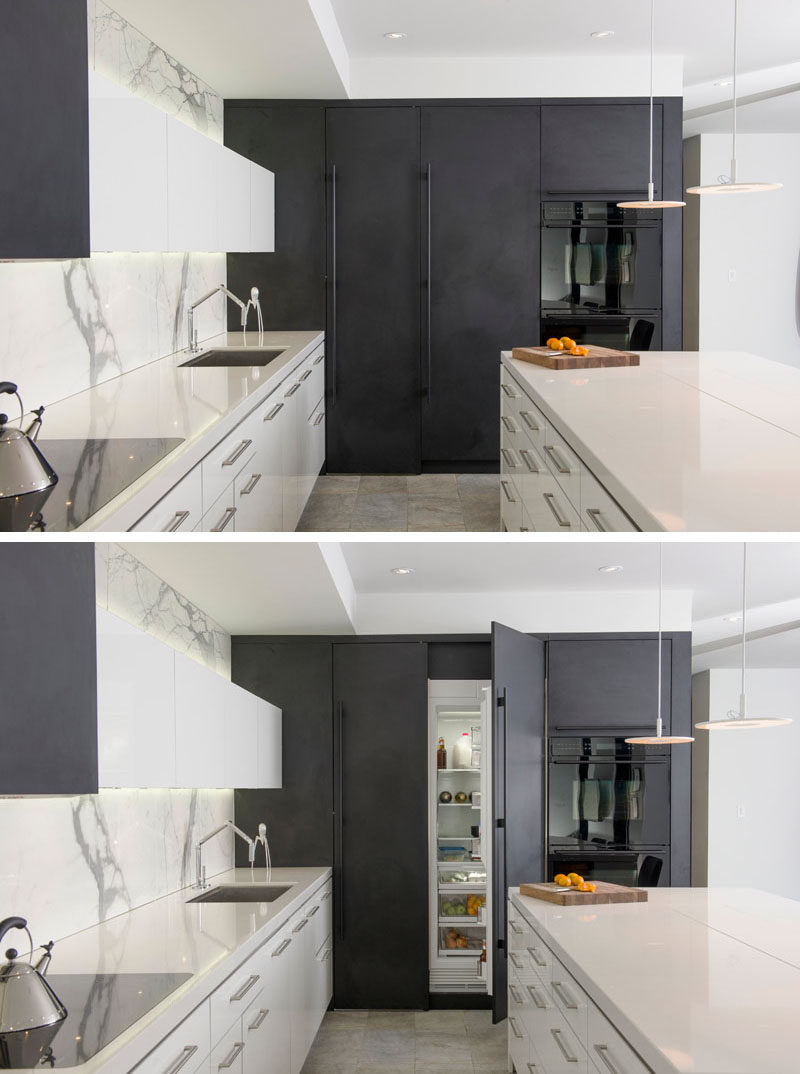 ---
3. Wood cabinetry in this kitchen hides the the fridge and makes this kitchen feel more cohesive and unified.
---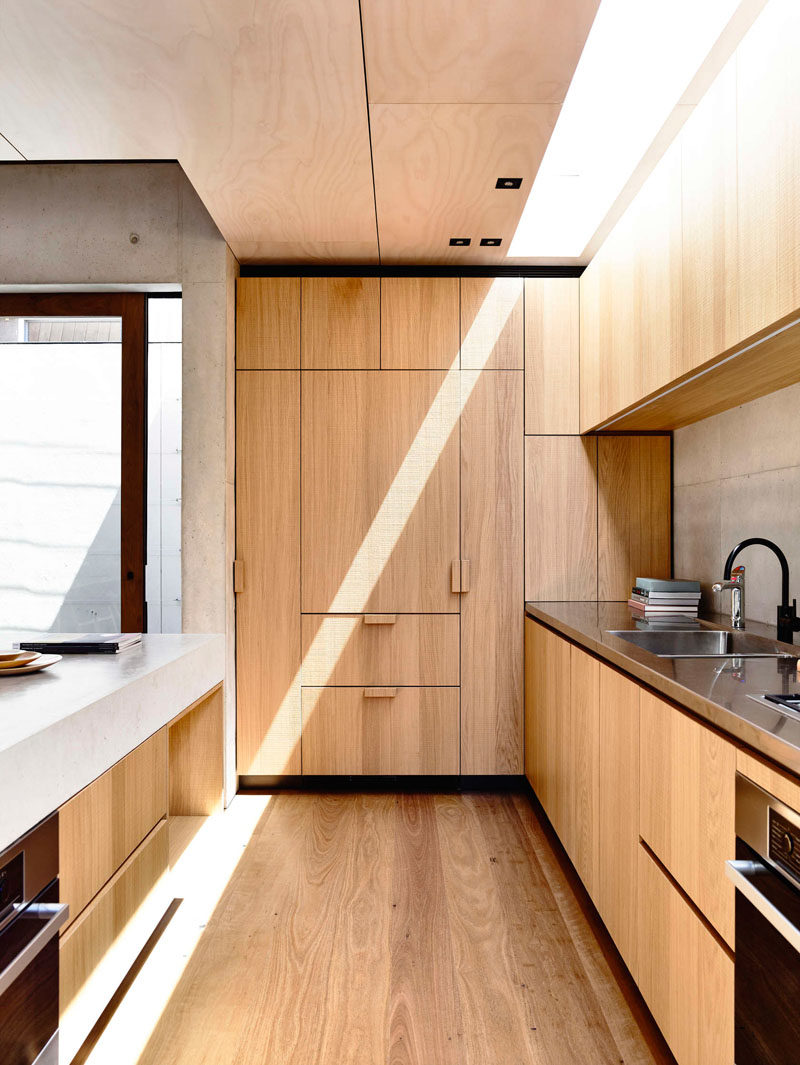 ---
4. The black cabinetry in this kitchen also covers the fridge and creates a sleek, modern looking kitchen.
---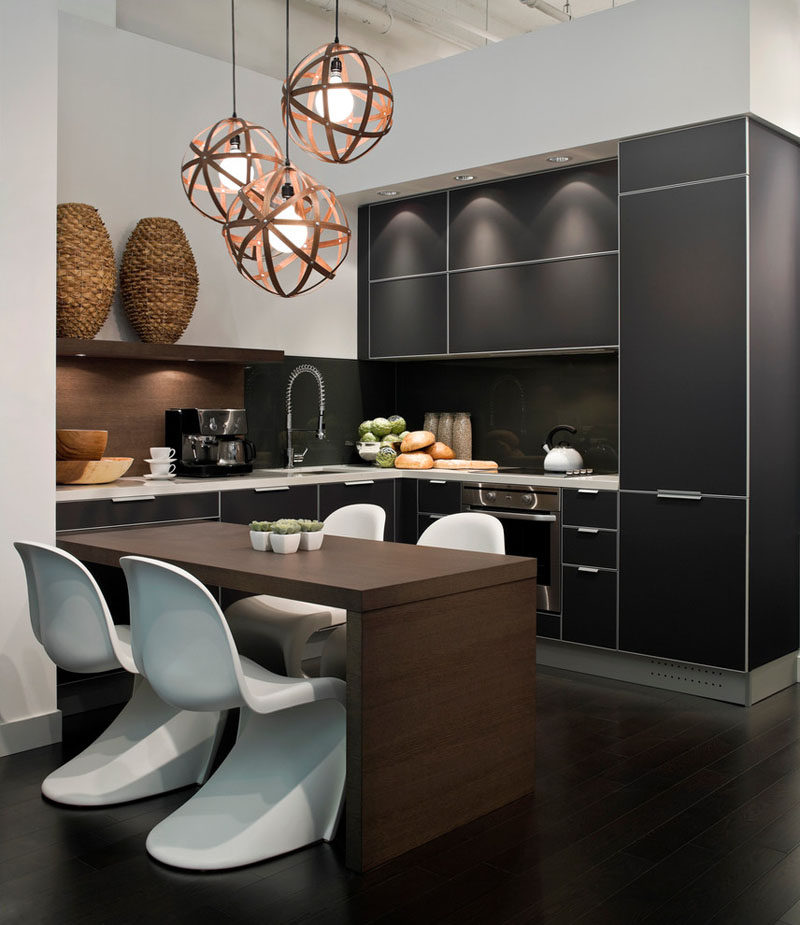 ---
5. The wood panels covering this fridge and used as accents throughout the kitchen, hide the fridge and unify the kitchen with the rest of the rustic yet modern home.
---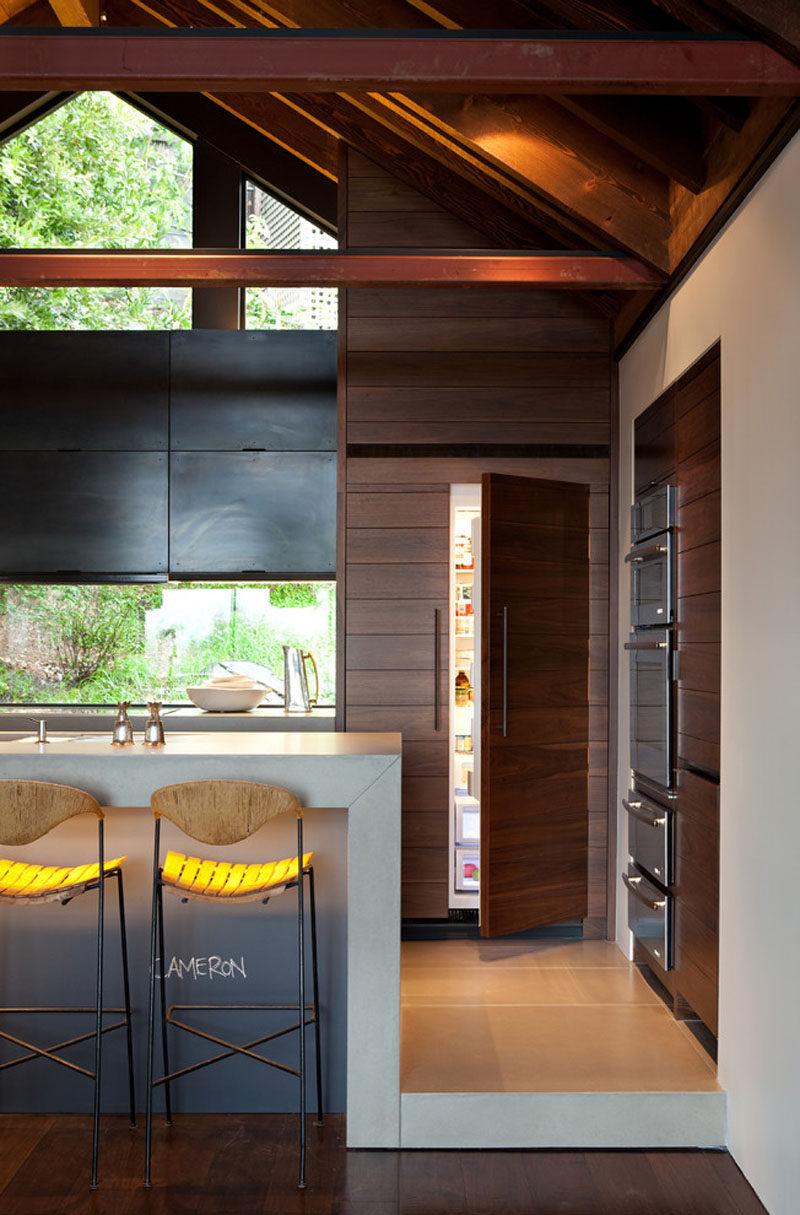 ---
6. The integrated fridge in this kitchen makes the space feel cleaner and more modern by allowing the space to be dominated by clean lines.
---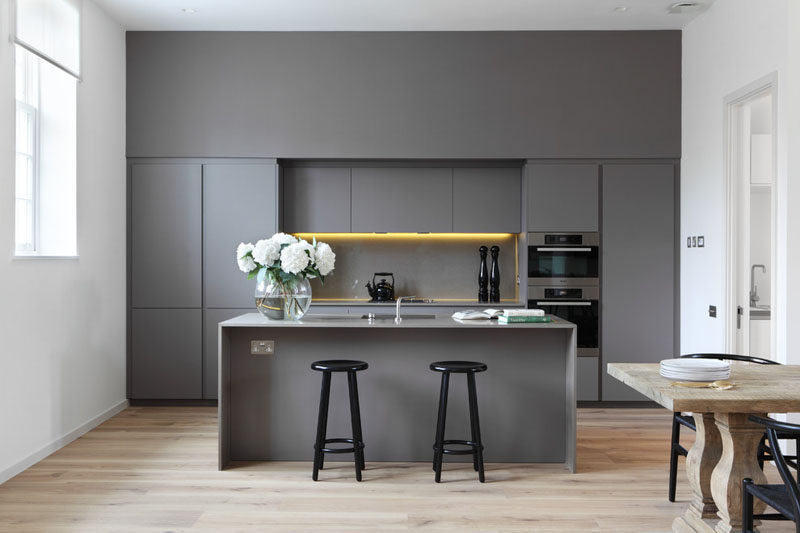 ---
7. The fridge, just like many of the other appliances in this kitchen, is hidden from view behind white cupboards to give the space a clean and bright design.
---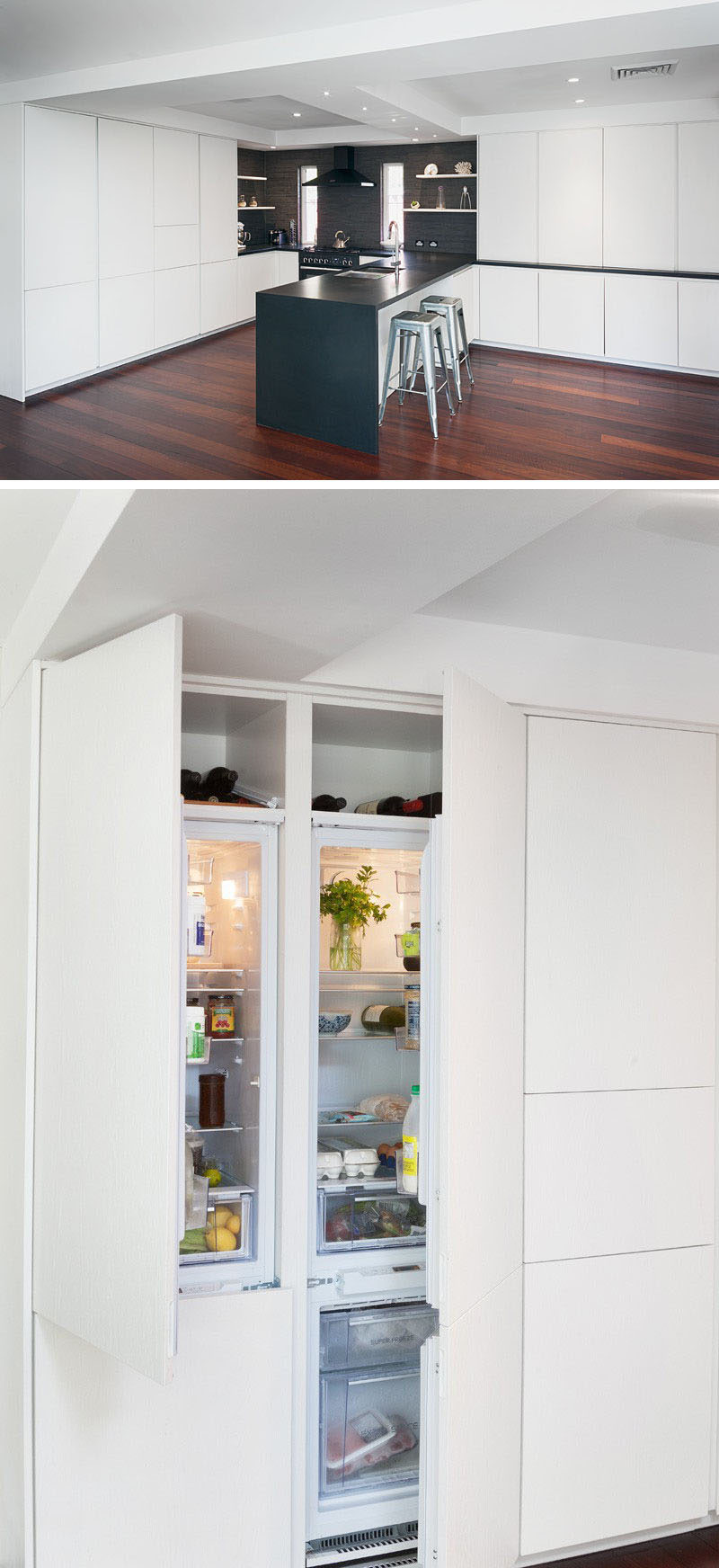 Designed by Retreat Design. See more photos of this home, here.
---
8. Black cabinets do an excellent job of concealing this fridge by blending the lines and making the whole back wall of the kitchen appear seamless.
---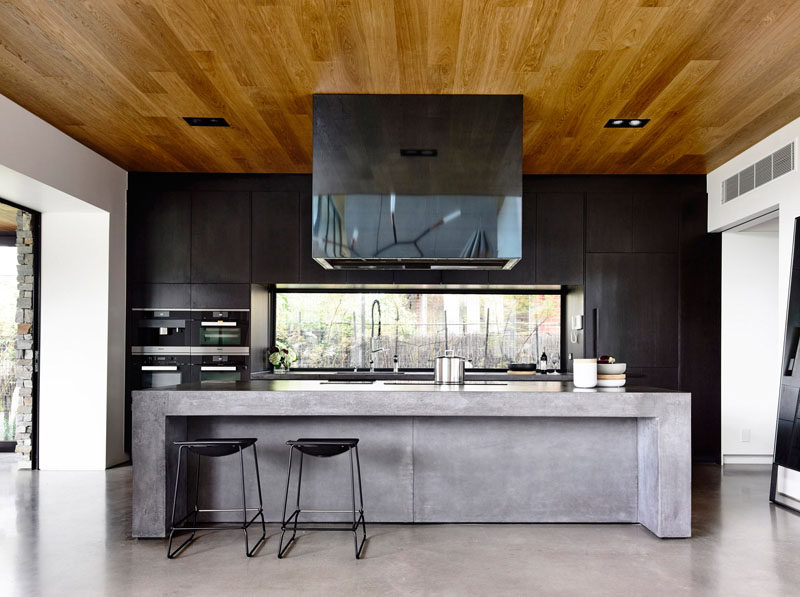 ---
9. The absence of a stand alone fridge makes this kitchen feel bigger and brighter, and allows the contrast between the black and the wood to really stand out.
---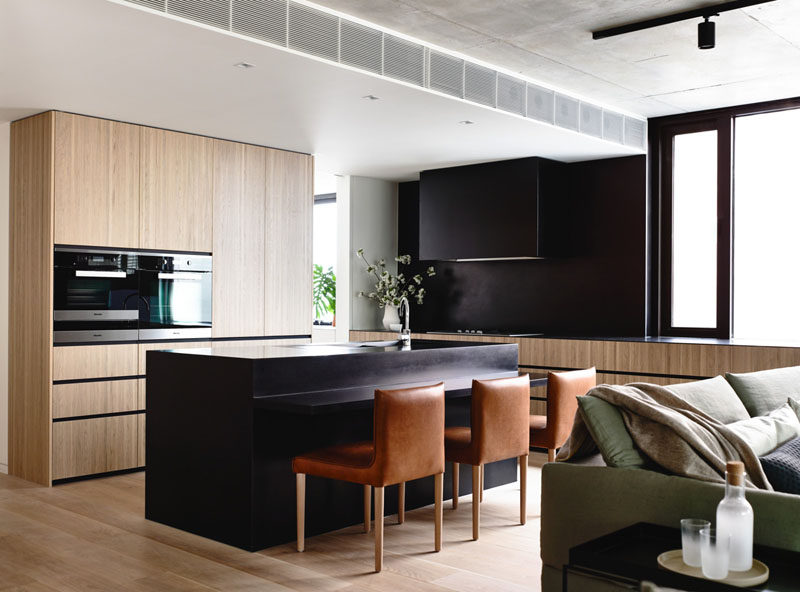 ---
10. A fridge is hidden behind the dark panels of the cabinetry in this kitchen.
---