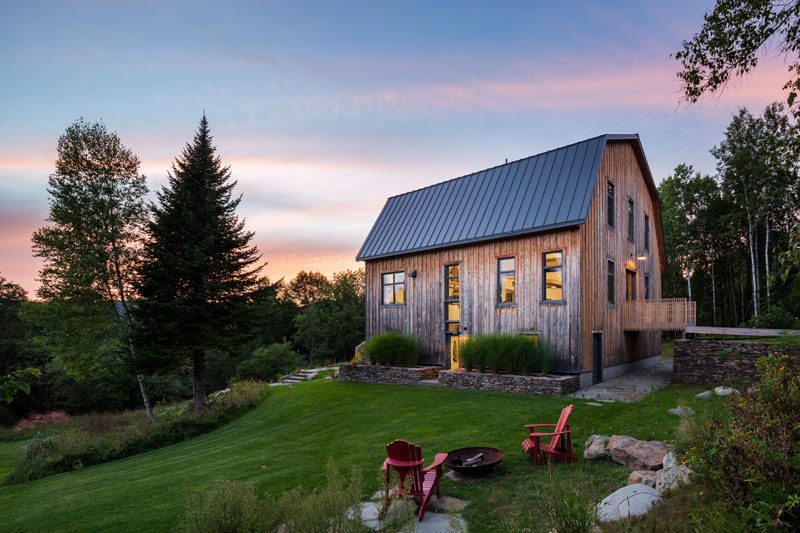 Architecture studio La Firme, have completed the restoration of a 100 year old barn in Quebec, Canada.
The project saved a 100-year-old building from being destroyed, and in turn, the original structure was entirely salvaged. Each piece of the hemlock structure was numbered and ultimately reinstalled, with the framework guiding the new layout.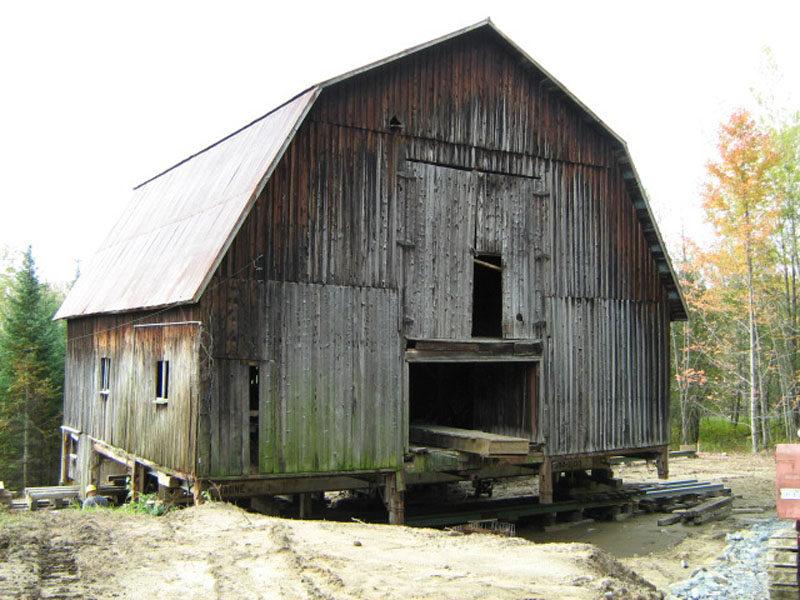 Photography by Christian Elie
---
The new barn, with it's aged wood facade, has been created for modern day living.
---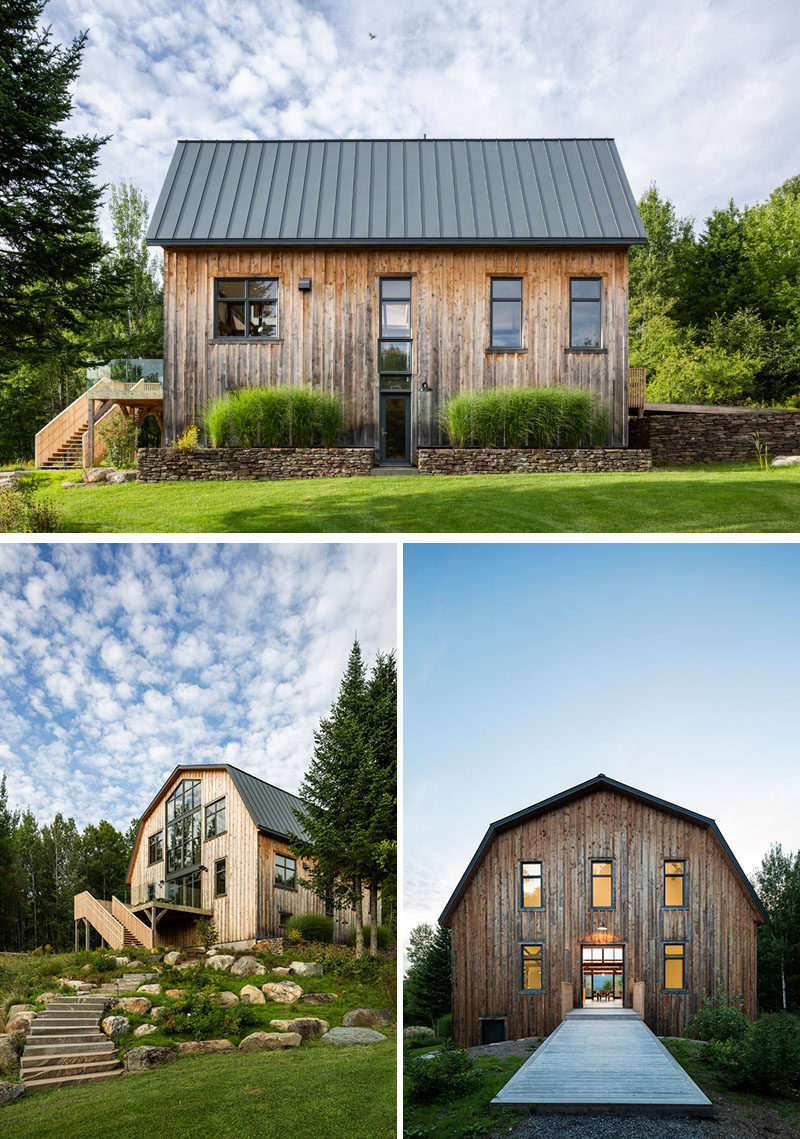 ---
Inside, its 30 foot ceiling height creates a space that's both open and welcoming, with the old wood elements proudly displayed. Windows flood the dining area with an abundance of natural light.
---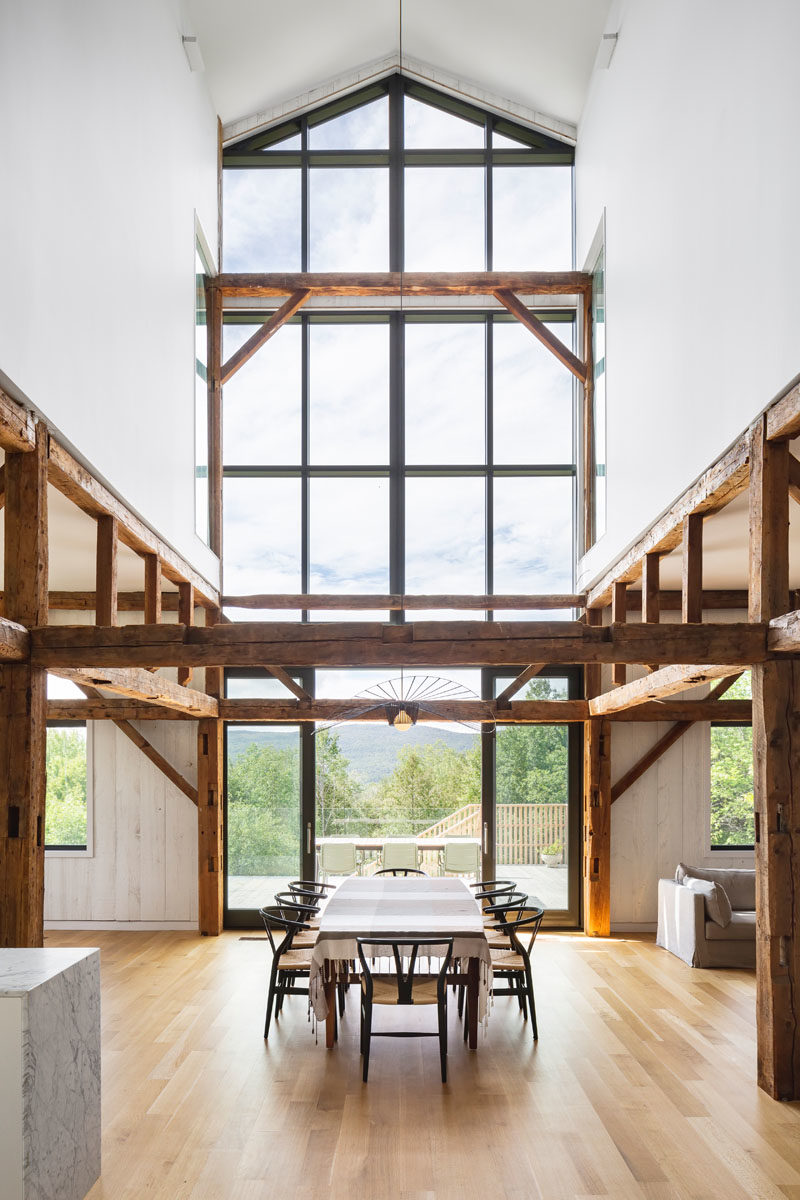 ---
Adjacent to the dining room is the kitchen, where whitewashed walls complement the thin floating shelves and light green cabinets.
---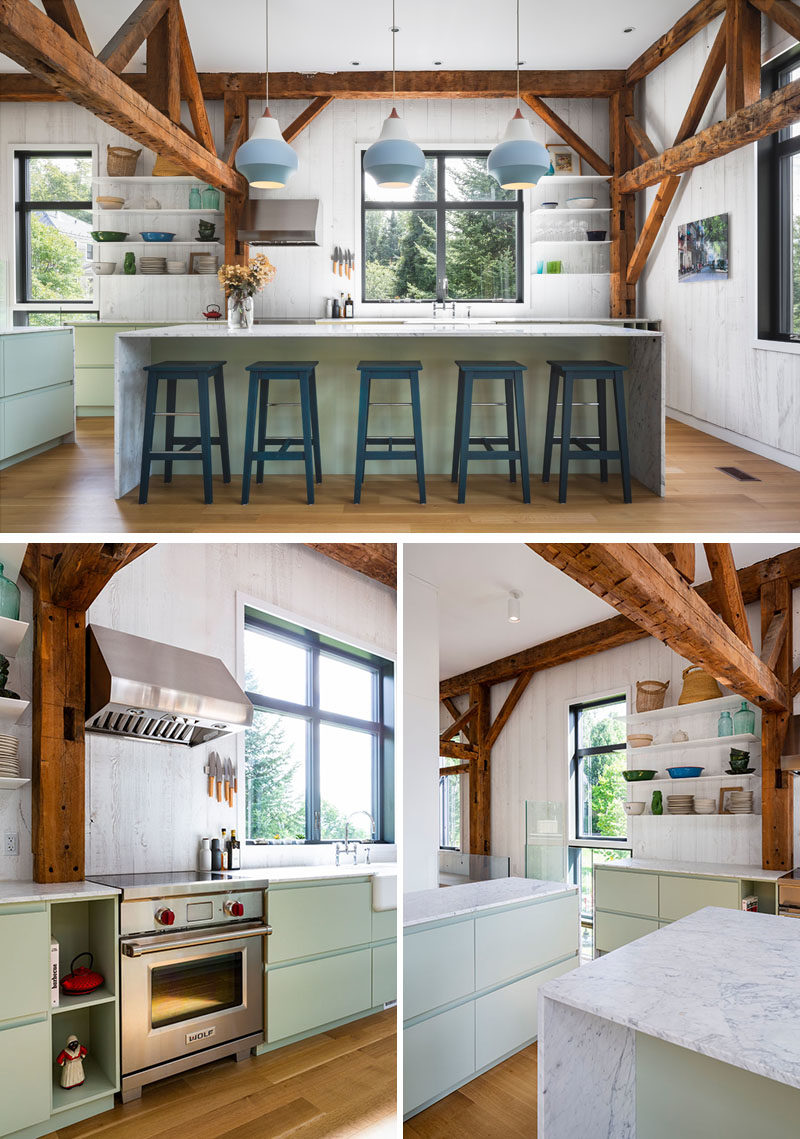 ---
On the other side of the dining area is the living room. A black fireplace surround provides contrast to the bright interior, while a custom wood bookshelf adds some storage.
---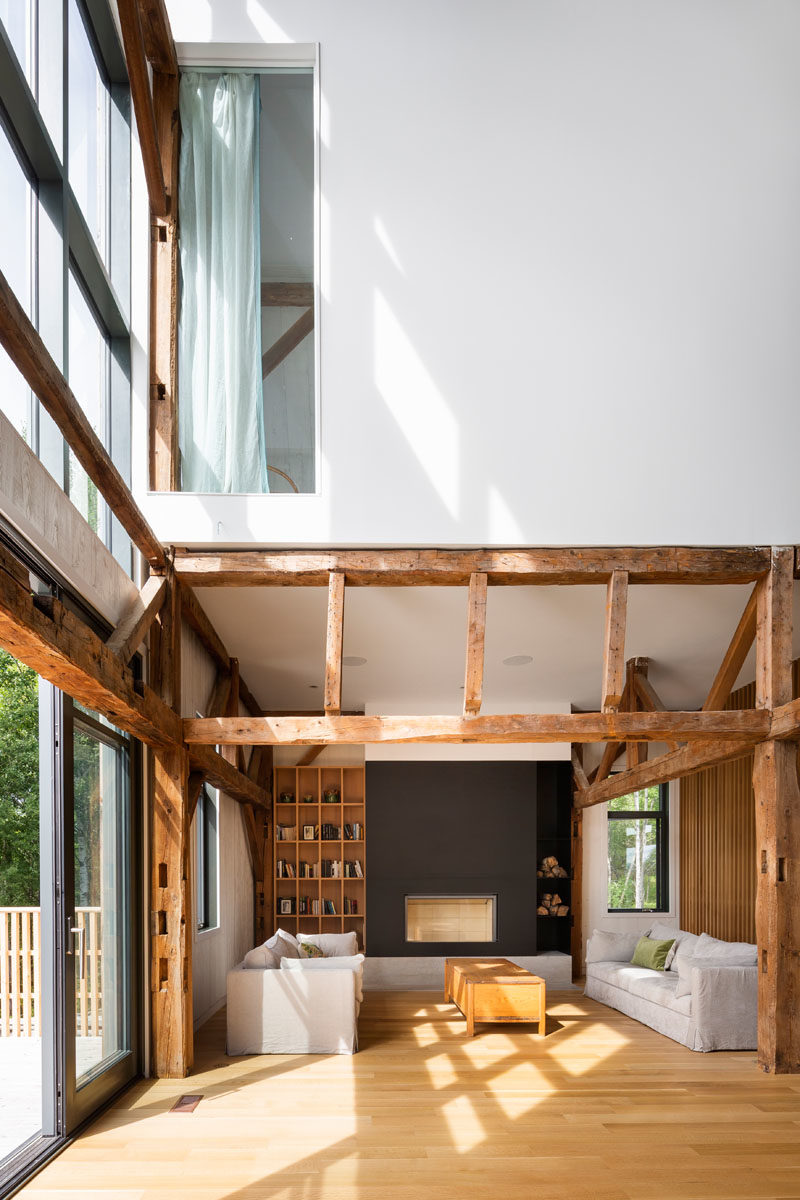 ---
Also on the main floor of the barn is a games room with a pool table, that's located behind a partial glass wall.
---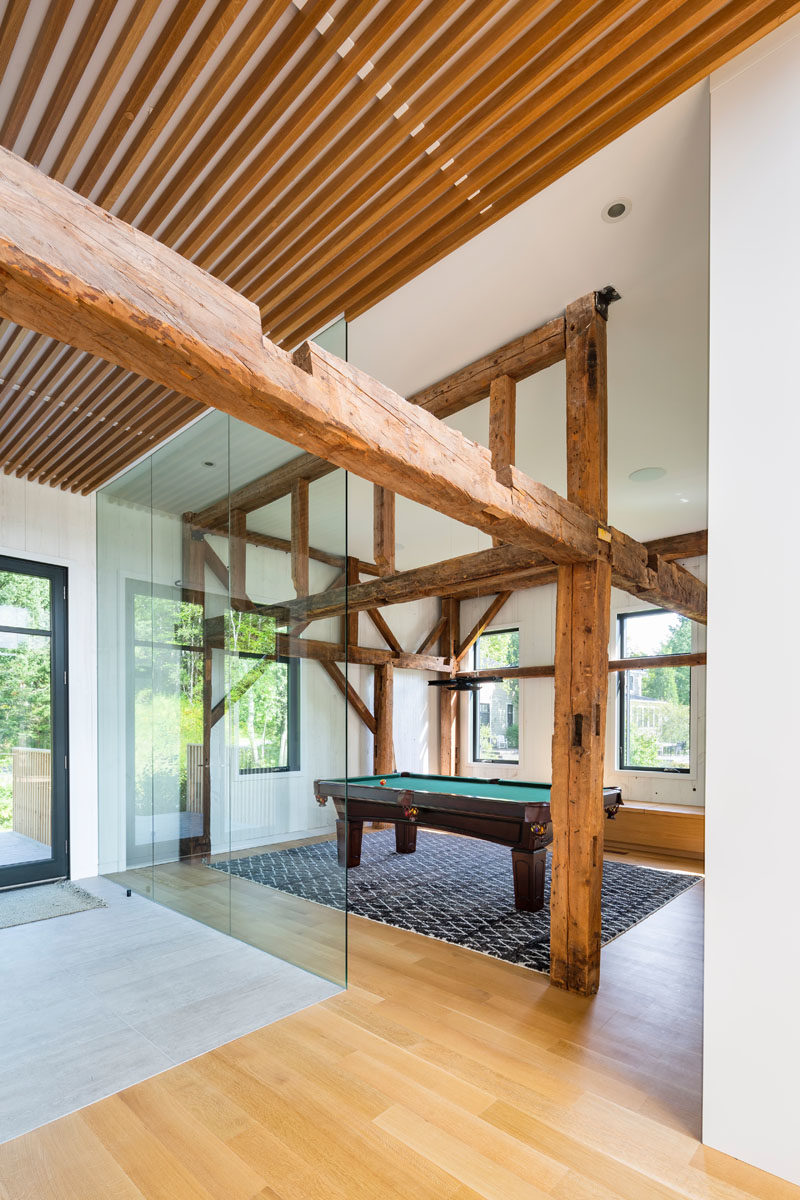 ---
A light wood and white staircase connects the various levels of the barn.
---
---
At the top of the stairs is a balcony that overlooks the dining area below.
---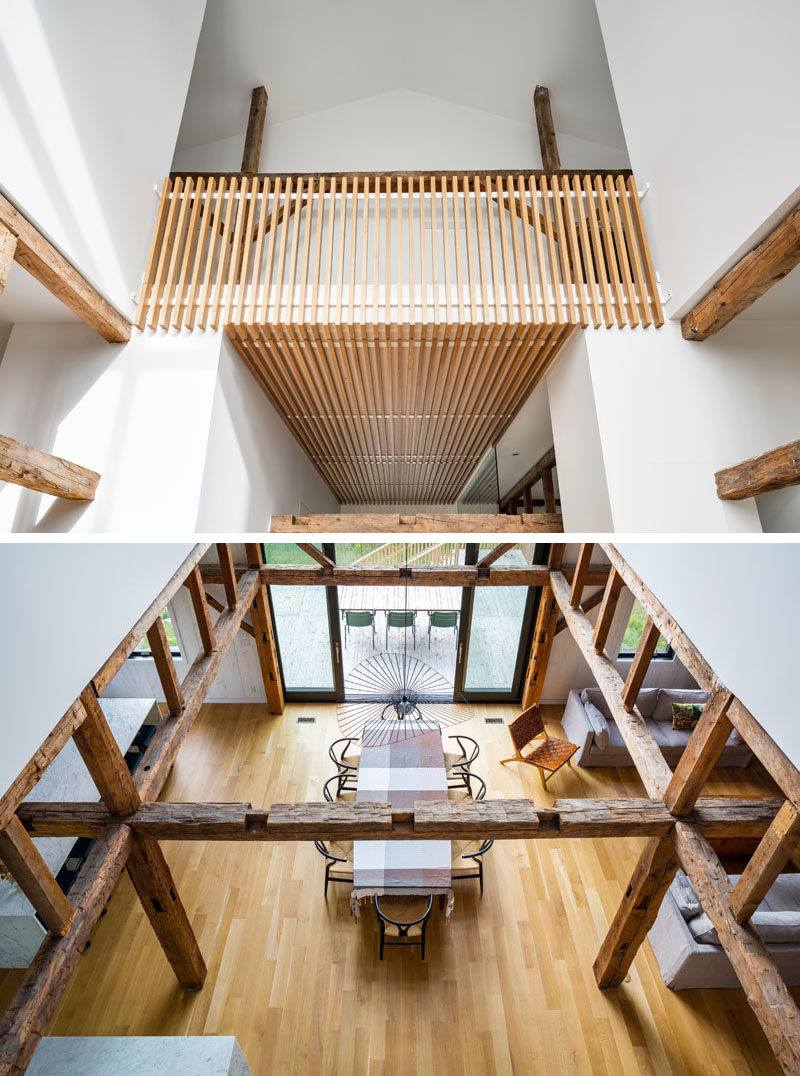 ---
Multiple bedrooms and bathrooms are located on the upper floor of the barn, with the bedrooms having treetop views.
---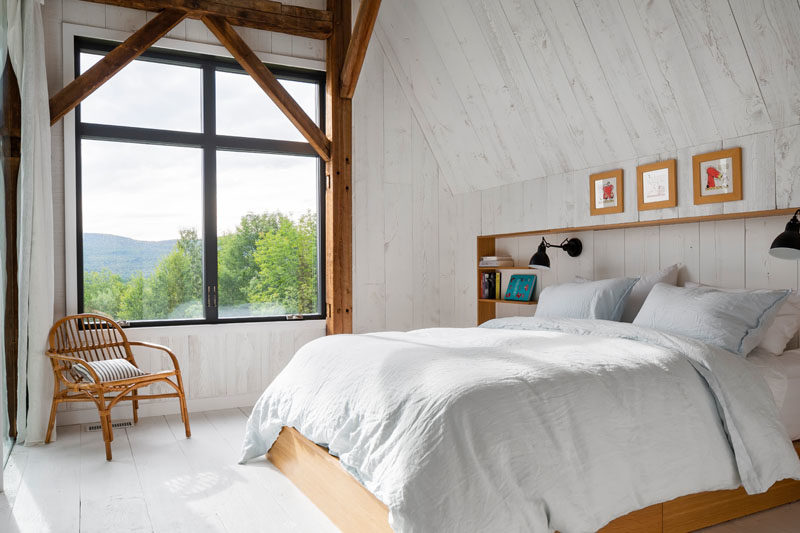 ---
Outside, there's landscaping that surrounds a path connecting the barn with a swimming pool and yard area.
---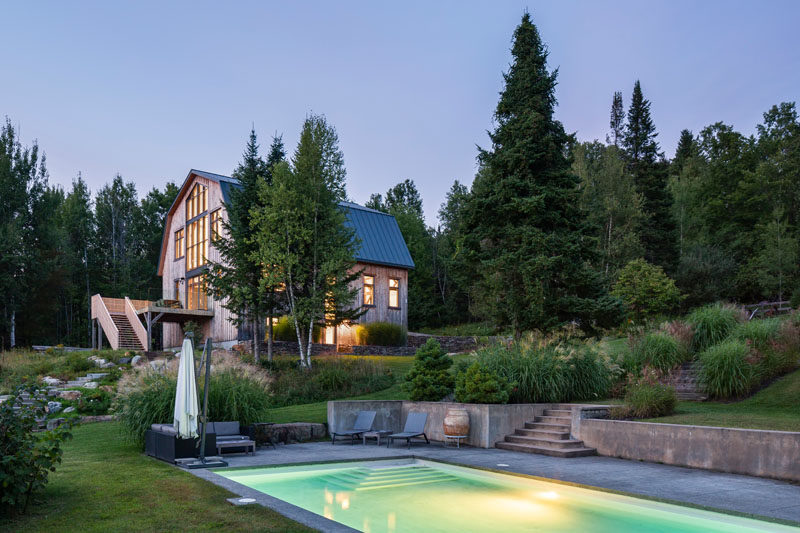 ---
Get the contemporist daily email newsletter – sign up here