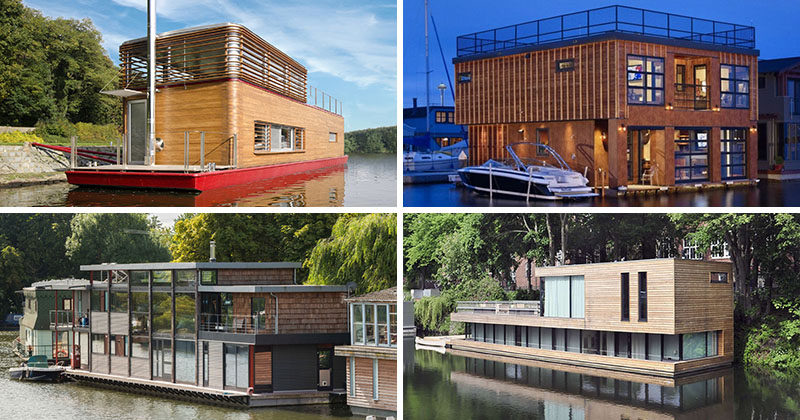 Modern houseboats are attractive alternatives to ordinary houses. They're often more affordable and usually offer exceptional views of nature.
Here are 11 examples of modern houseboats from around the world that may have you reconsidering your land-based house in favor of one that sits right on the water.
1. This multi-level houseboat floats on a canal in The Netherlands and has both privacy and beautiful views of the canal.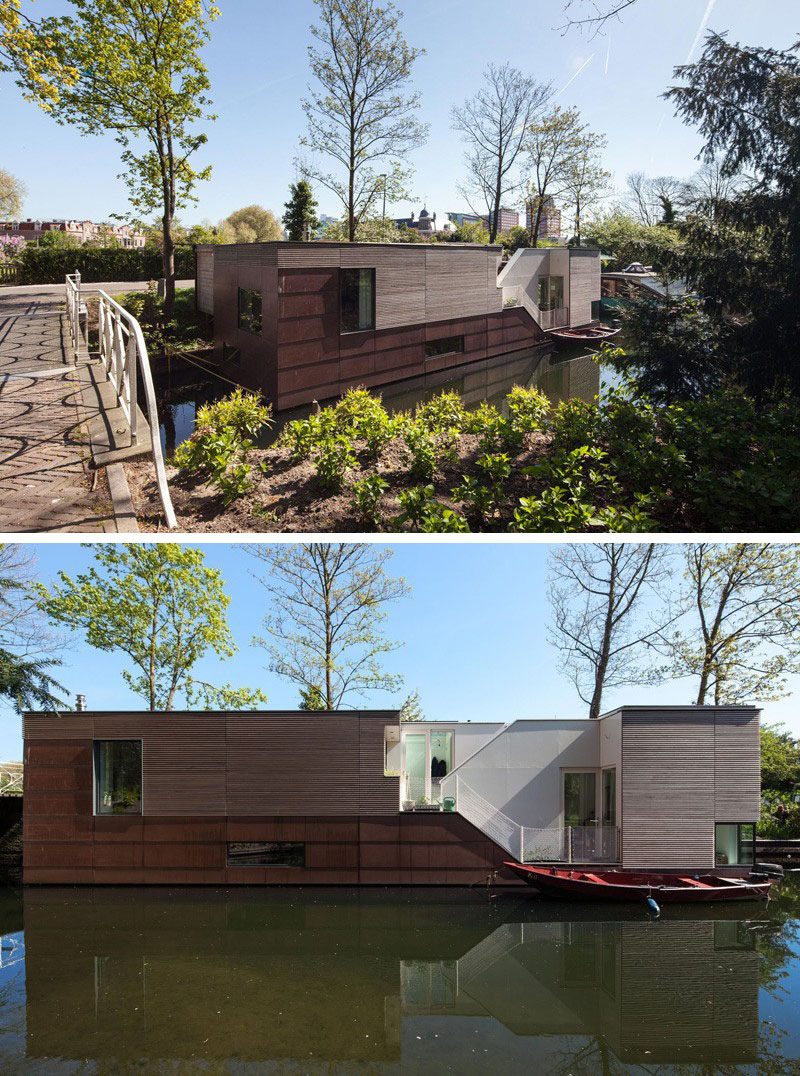 See more photos of the houseboat, here. Designed by BYTR architecten. Photography by StijnStijl.
---
2. Designed to be fit into two shipping containers, this houseboat can be sent anywhere around the world.
---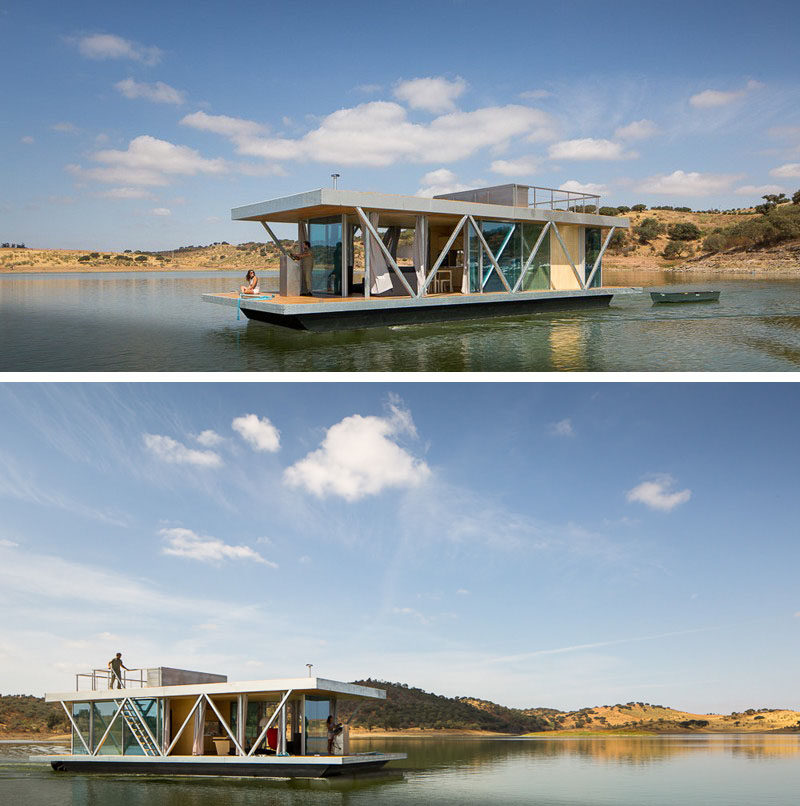 See more photos of the houseboat, here. Floatwing Houseboat by "Friday". Photography by Jose Campos.
---
3. This houseboat floats on the River Thames but also has gardens and a garage on the land behind it.
---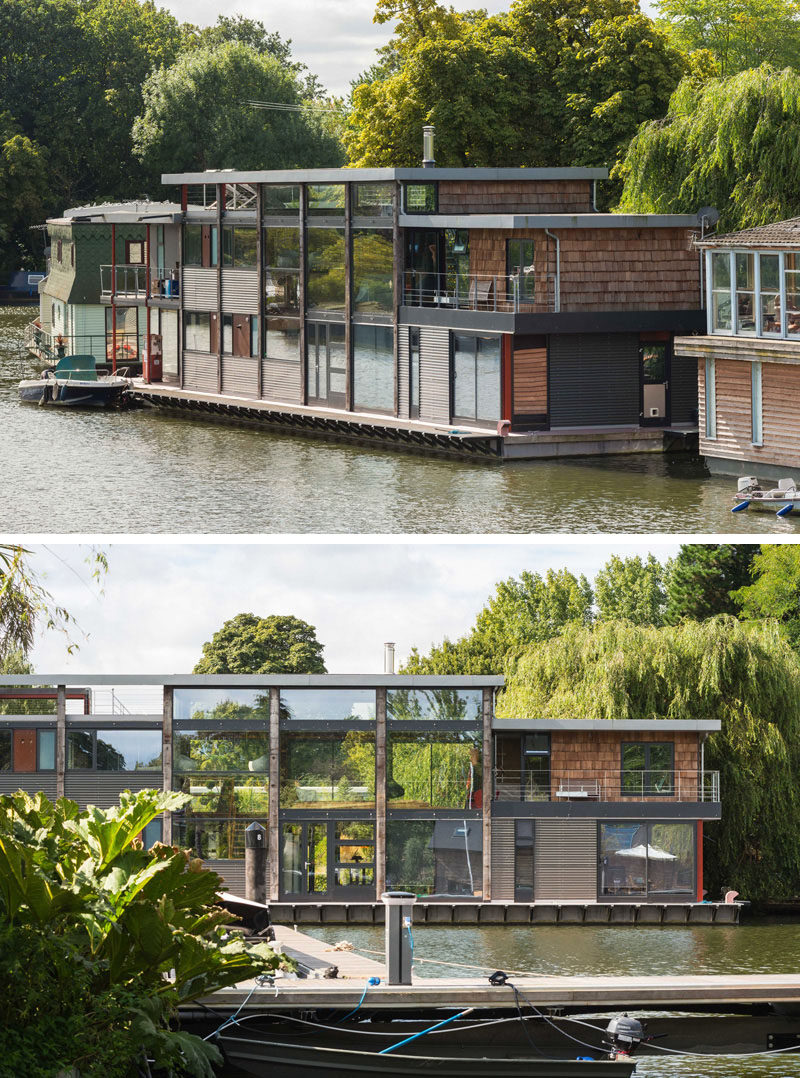 See more photos of the houseboat, here. Designed by MAA Architects.
---
4. This modern houseboat in Berlin, Germany, is perfect for a quick getaway from the city, plus you can book it for your next holiday.
---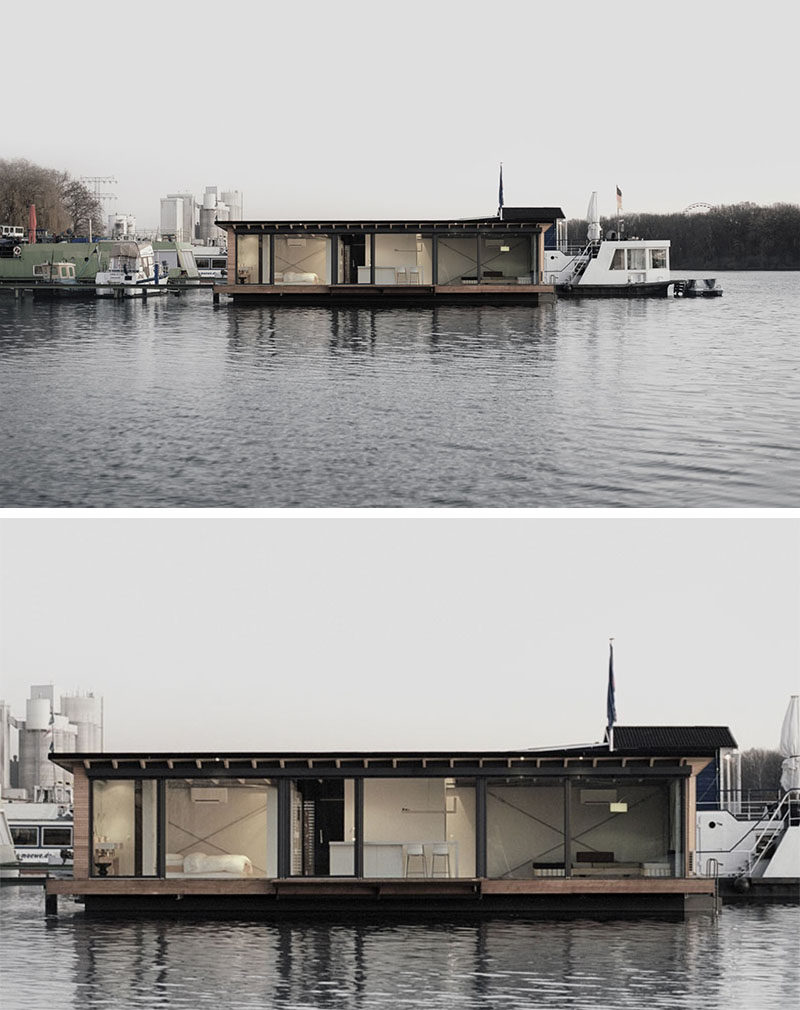 ---
5. Use of stainless steel beams and wood paneling help to regulate the climate inside this houseboat and allow for beautiful views without excess amounts of sun getting in.
---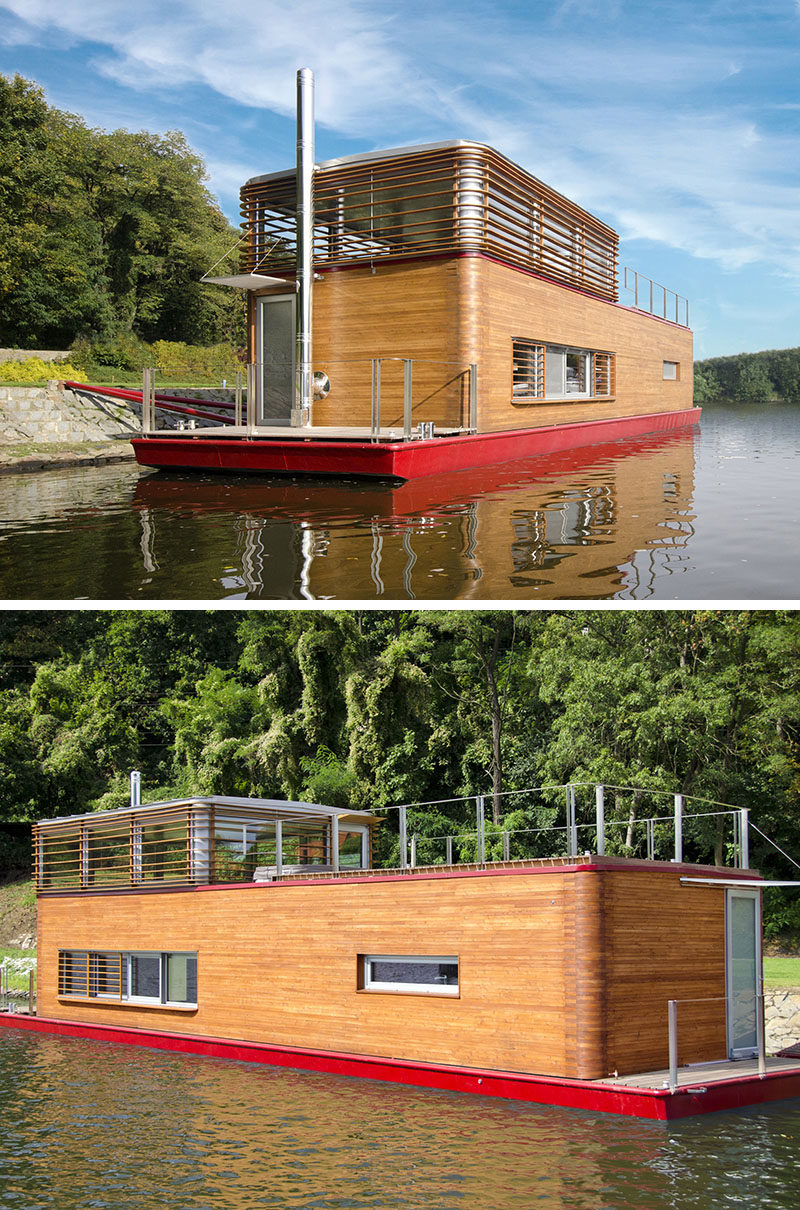 Designed by Milan Ridky. Photography by Richard Navara.
---
6. Floating between two bridges in Hamburg, this multilevel houseboat offers a peaceful escape from city life with beautiful views of the water and surrounding areas.
---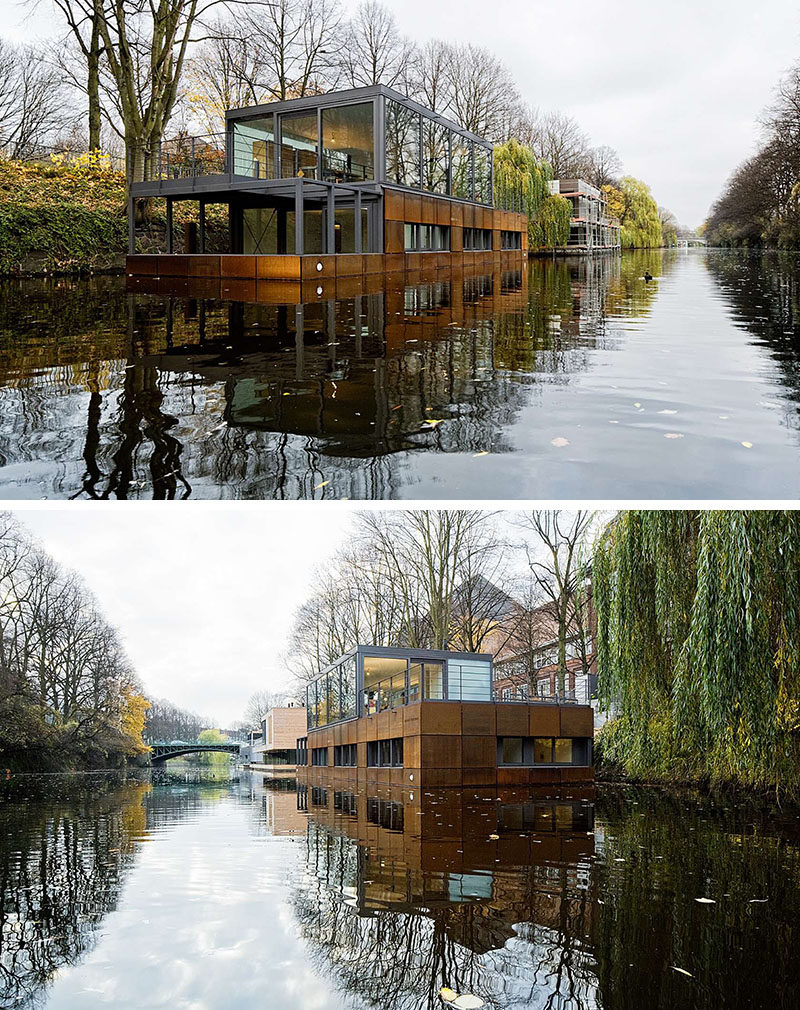 ---
7. This houseboat is made primarily from glass and stainless steel to make it more visually intriguing as it floats through the water.
---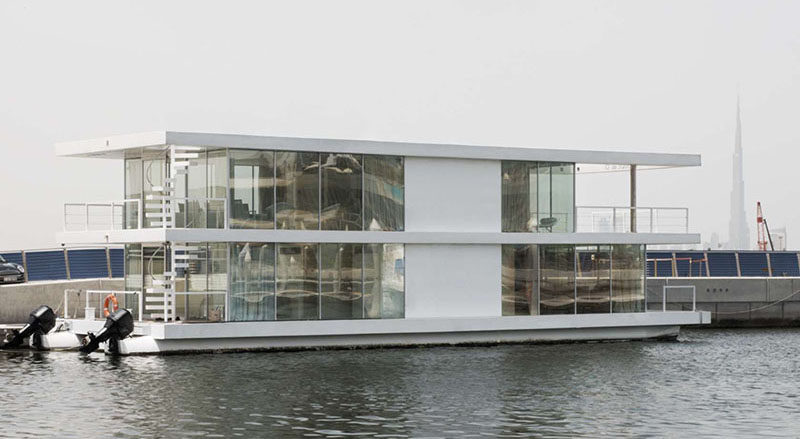 Designed by X Architects and Leen Vandaele.
---
8. This floating home has most of the living space on the bottom floor with a deck and kitchen area on overlooking the rest of the canal.
---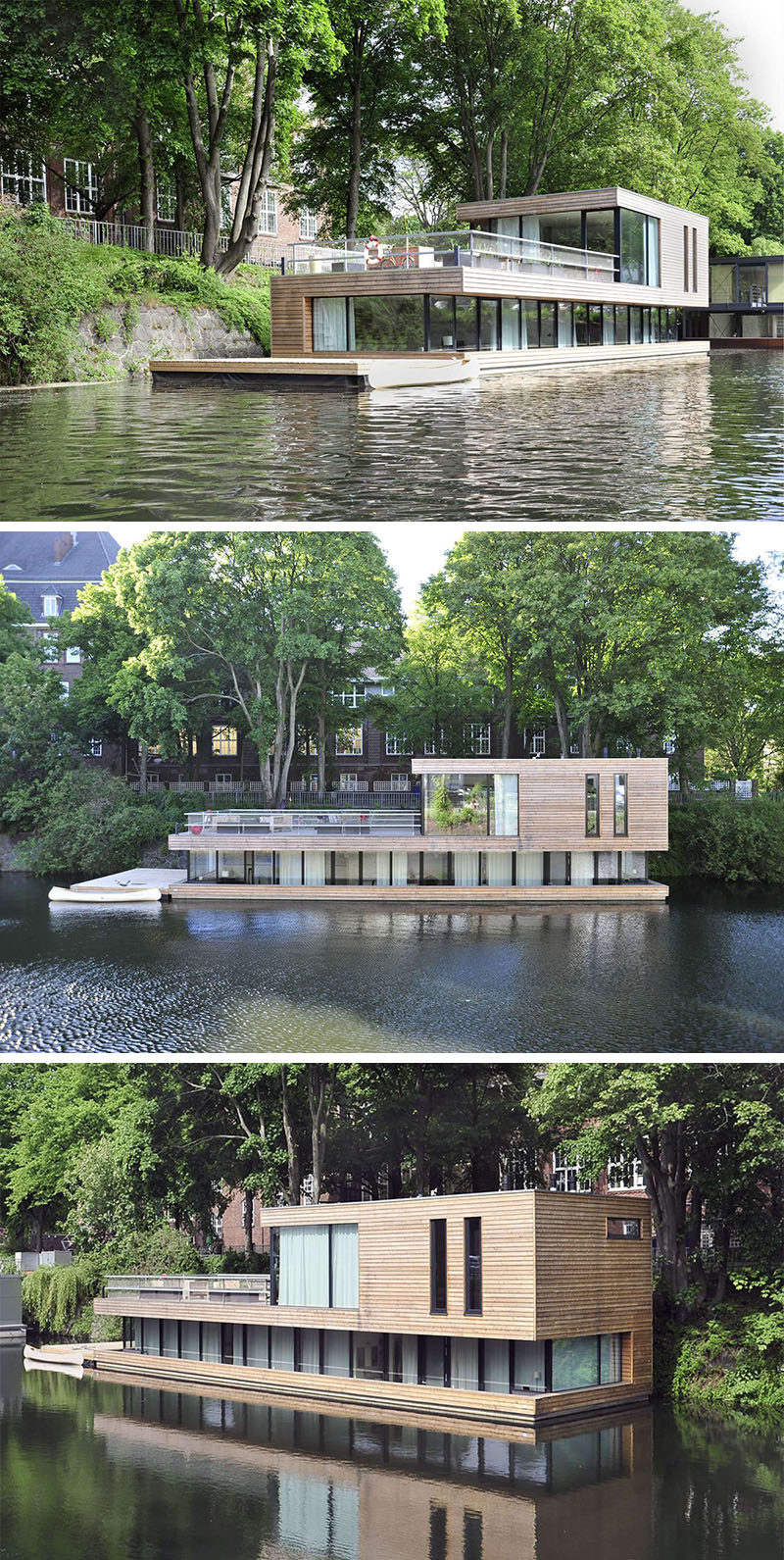 ---
9. Large floor to ceiling windows and a large open area provide this house boat with lots of natural light and uninterrupted views of the river outside.
---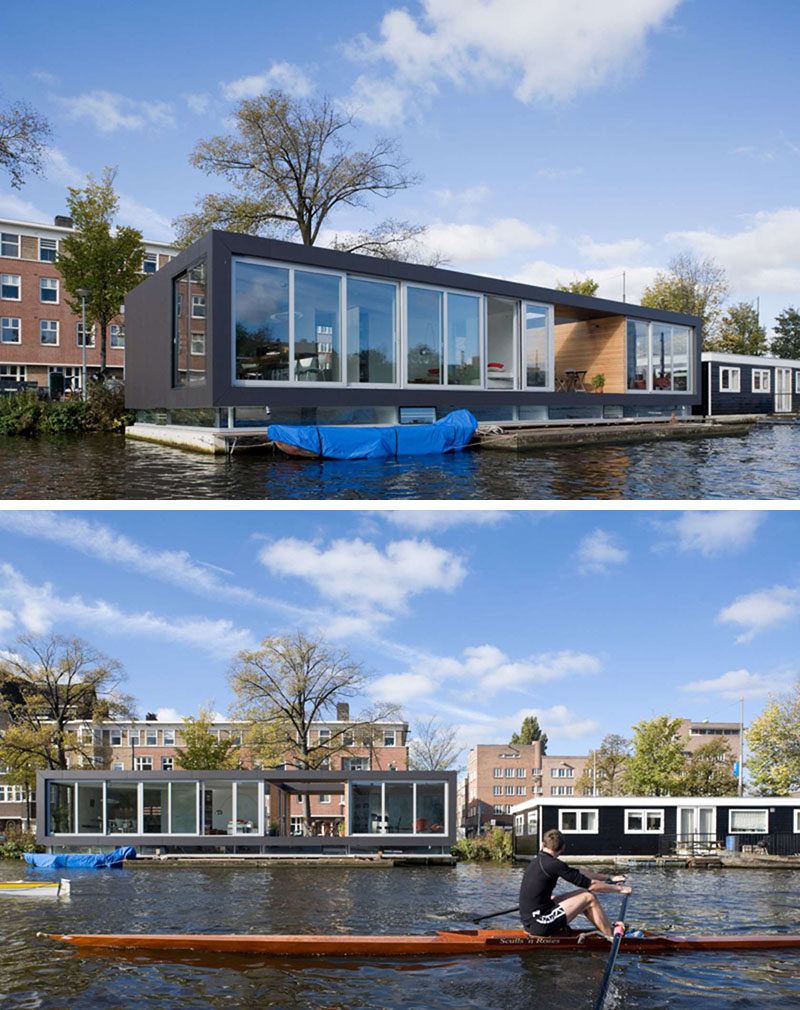 ---
10. This houseboat in Germany, combines the character of a boat with the comfort of a traditional family home.
---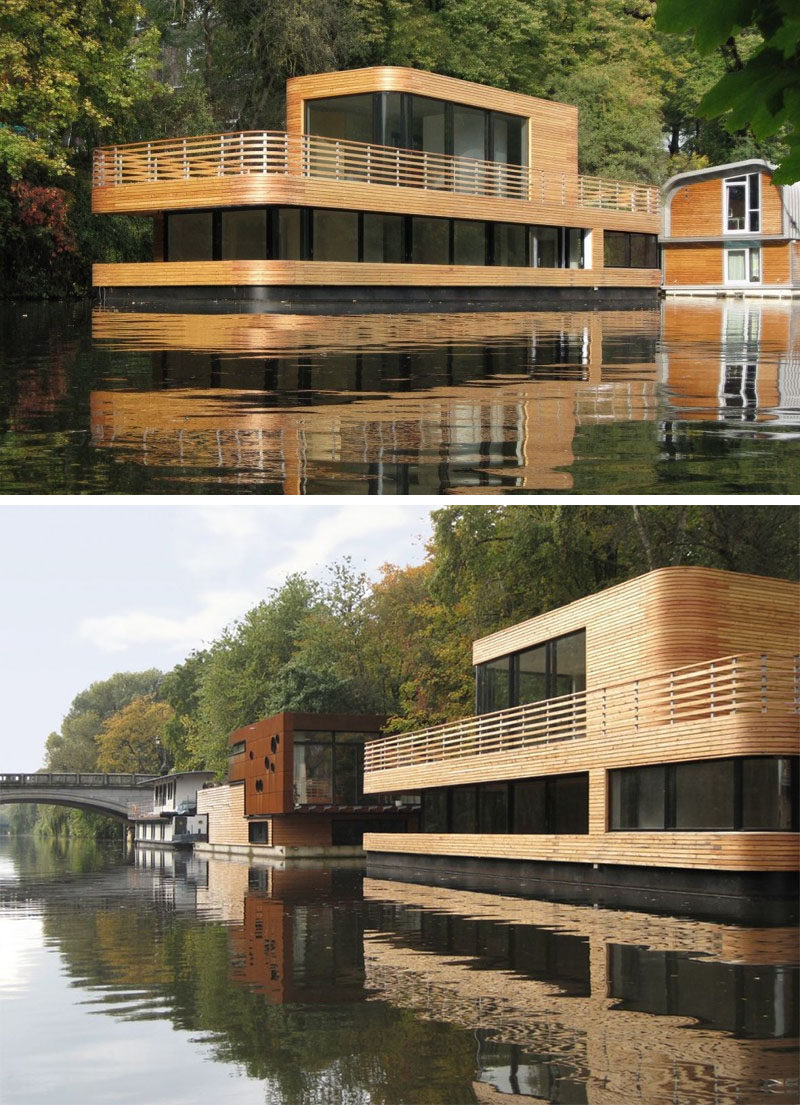 See the entire project, here. Designed by Rost Niderehe Architects. Photography by Jens Kroell and Amelie Rost.
---
11. This two-storey houseboat has a roof deck that's accessible from a spiral staircase.
---