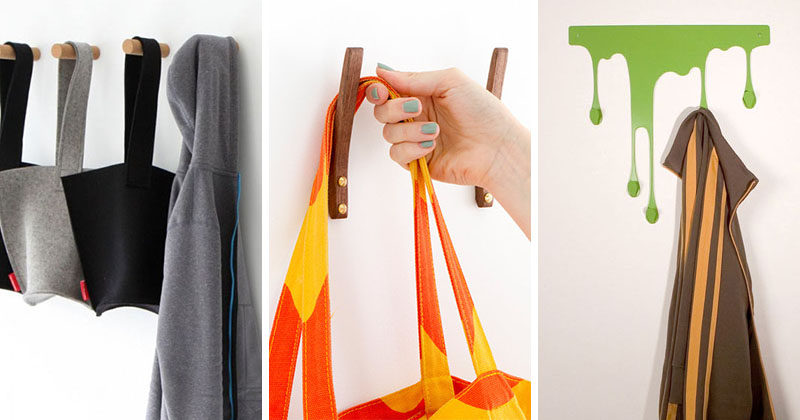 From sweaters and hats in the spring to jackets and scarves in the fall, no matter the season it always seems that entry ways are overflowing with things.
Here are 11 examples of creative coat hooks to help keep clutter to a minimum keep your life a bit more organized.
1. These simple peg hangers made from cork attach to the wall by means of a super strong magnet.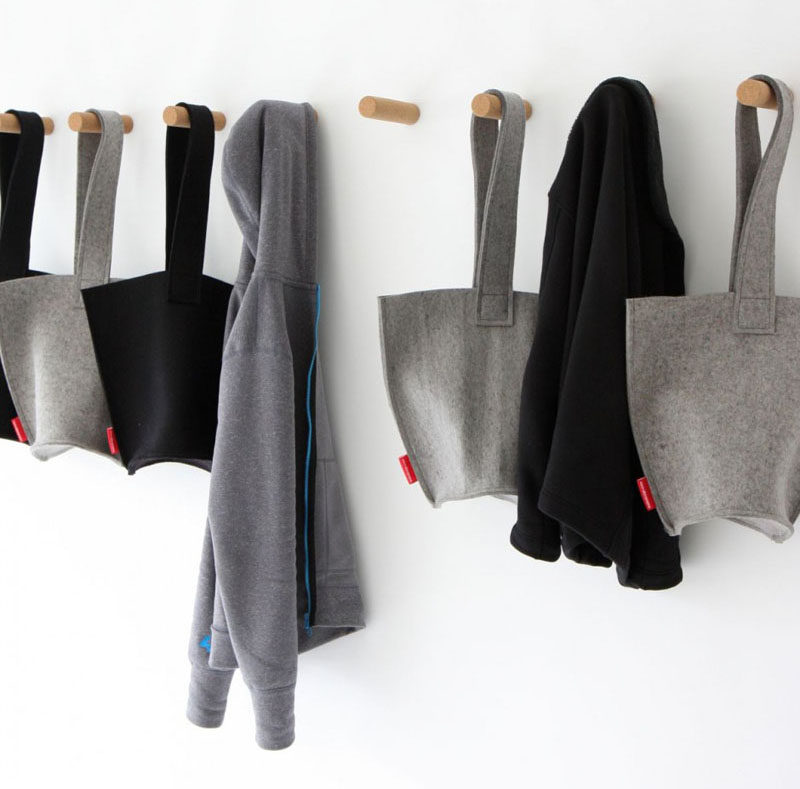 2. Made from wood, leather, and aluminum, these sturdy hooks are made to hold everything from coats and jackets to book bags and purses.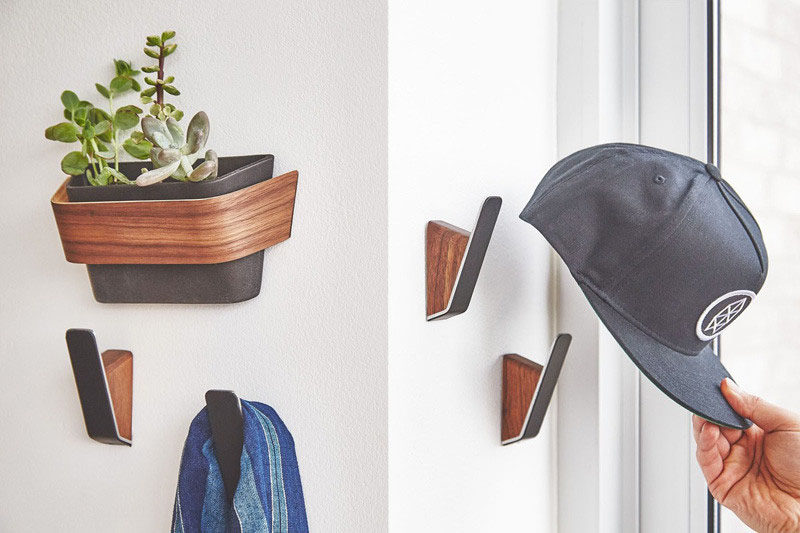 Entryway Collection by Grovemade
3. White LED lights attached to the back of these coat hooks illuminate your hallway and cast a bright glow around your bags and coats.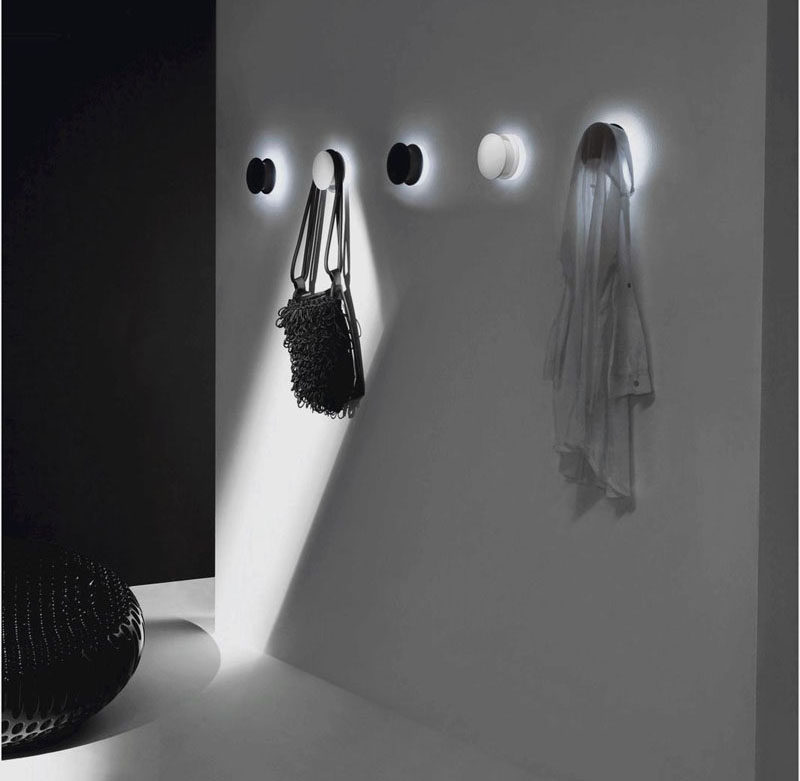 The Alone Coat Hook Wall Light by Pallucco
4. These hooks have two narrow points at the end allowing them to hold small things, like key rings, but are curved enough to hold larger things like jackets, bags, or hats.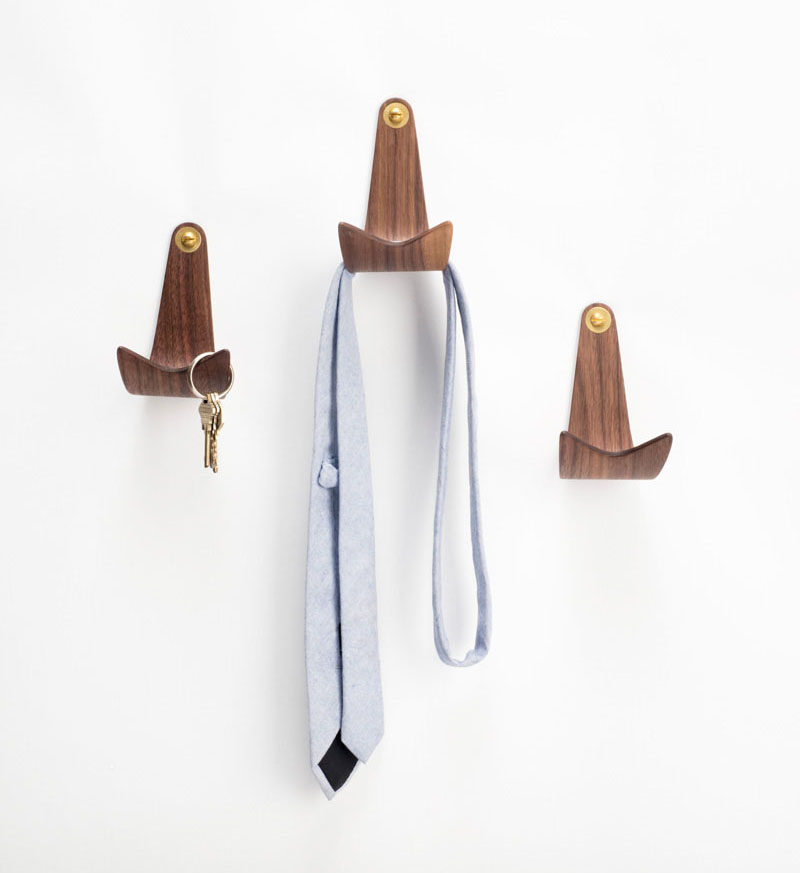 5. Unique enough to be used as a piece of wall art when not in use, this coat rack can hold jackets, purses and umbrellas.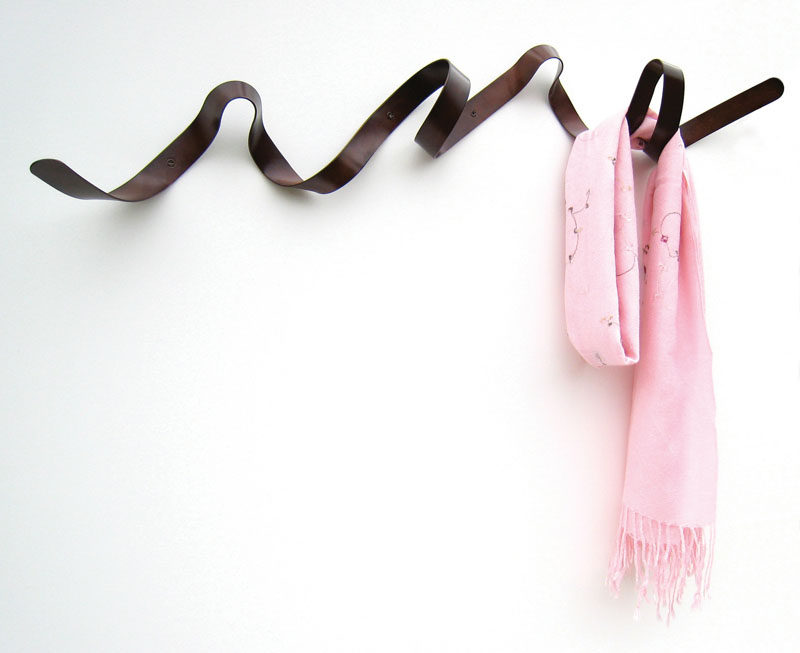 6. This colorful dripping hook system comes in various sizes and colors, allowing it to be used in a variety of settings, including entry ways and kitchens.
7. These matte black knife hooks bring a touch of danger and edginess to your home without actually creating the threat of danger.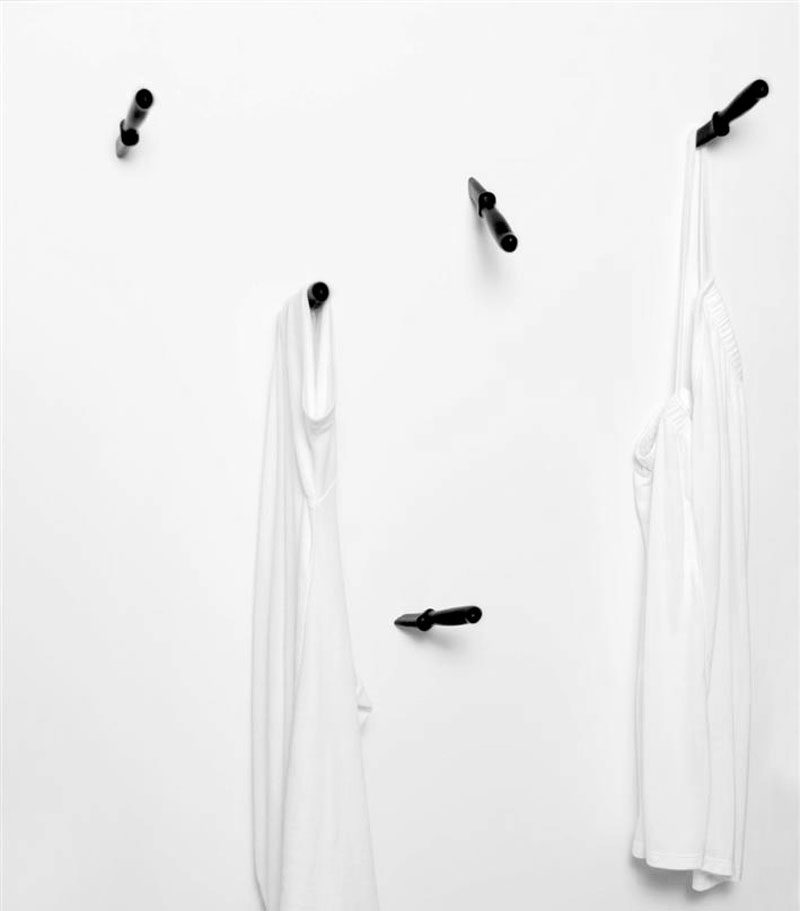 8. These coat hooks, inspired by snow-capped mountains, add a bit of nature to your home and provide a convenient place to hang your things as you walk into the house.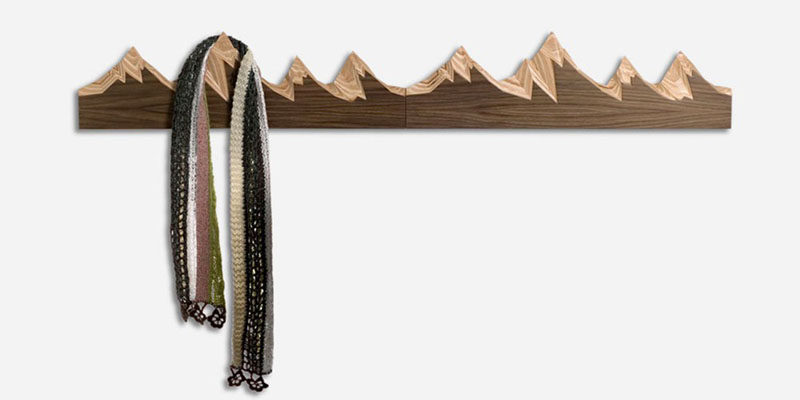 9. Able to hold all sorts of things, from wallets, keys and sunglasses, to jackets, sweaters, and bags, these hooks provide an excellent storage solution for small spaces that lack a proper entry way.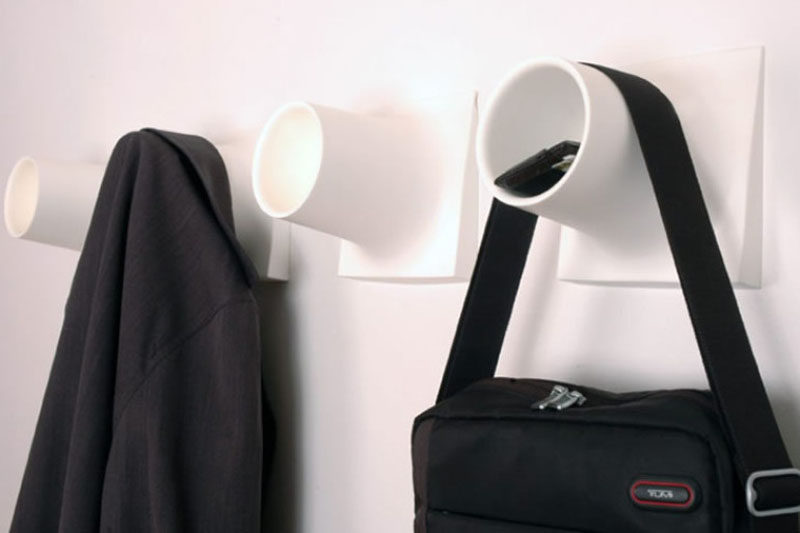 10. With an opening just the right size for holding keys and other small objects, these coat hooks are great for small entry ways, plus they add some color to your interior.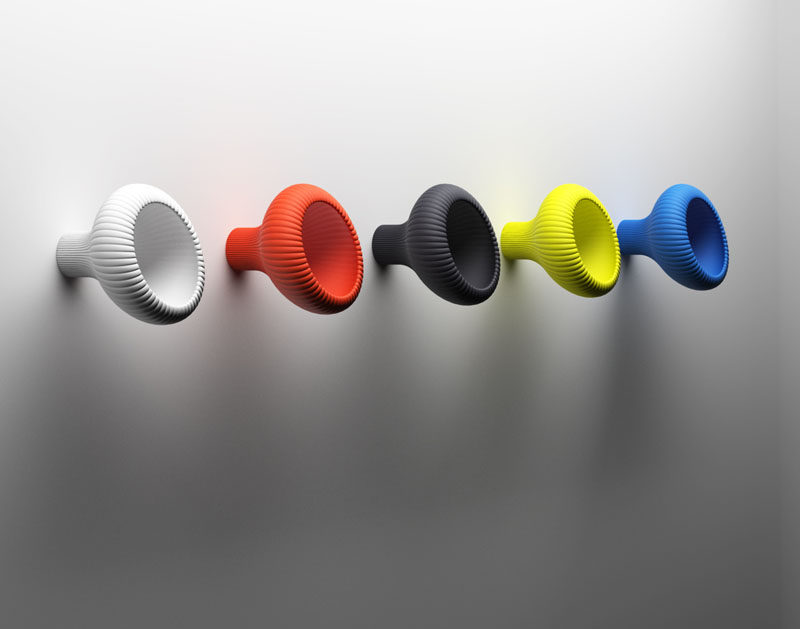 11. This simple steam bent wooden hook adds a touch of warmth to your walls and they're strong enough to hang jackets, backpacks, shirts and scarves.