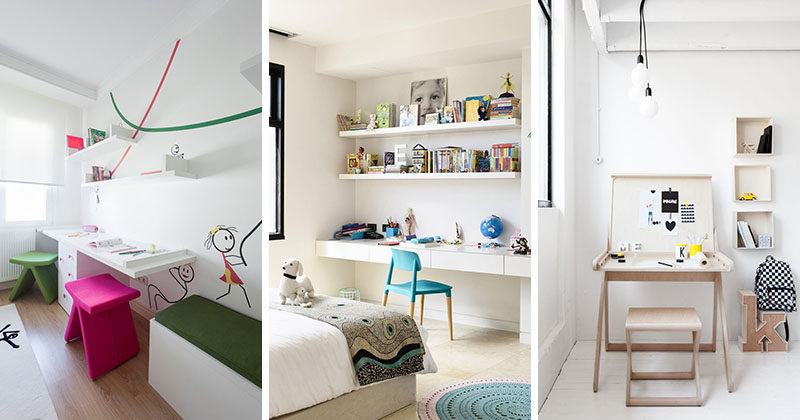 As school starts to get more intense and homework assignment start piling up, we thought we'd share a few inspiring homework spaces and give you a few ideas on how to create the best study space for your child.
1. Stick To Simple Colors
Too many colors can be distracting. When you're trying to focus on spelling or math or science, having a bunch of colors screaming for your attention makes simple things a lot more challenging to focus on. Sticking to a couple of colors (or no colors at all) makes for one less distraction at homework time.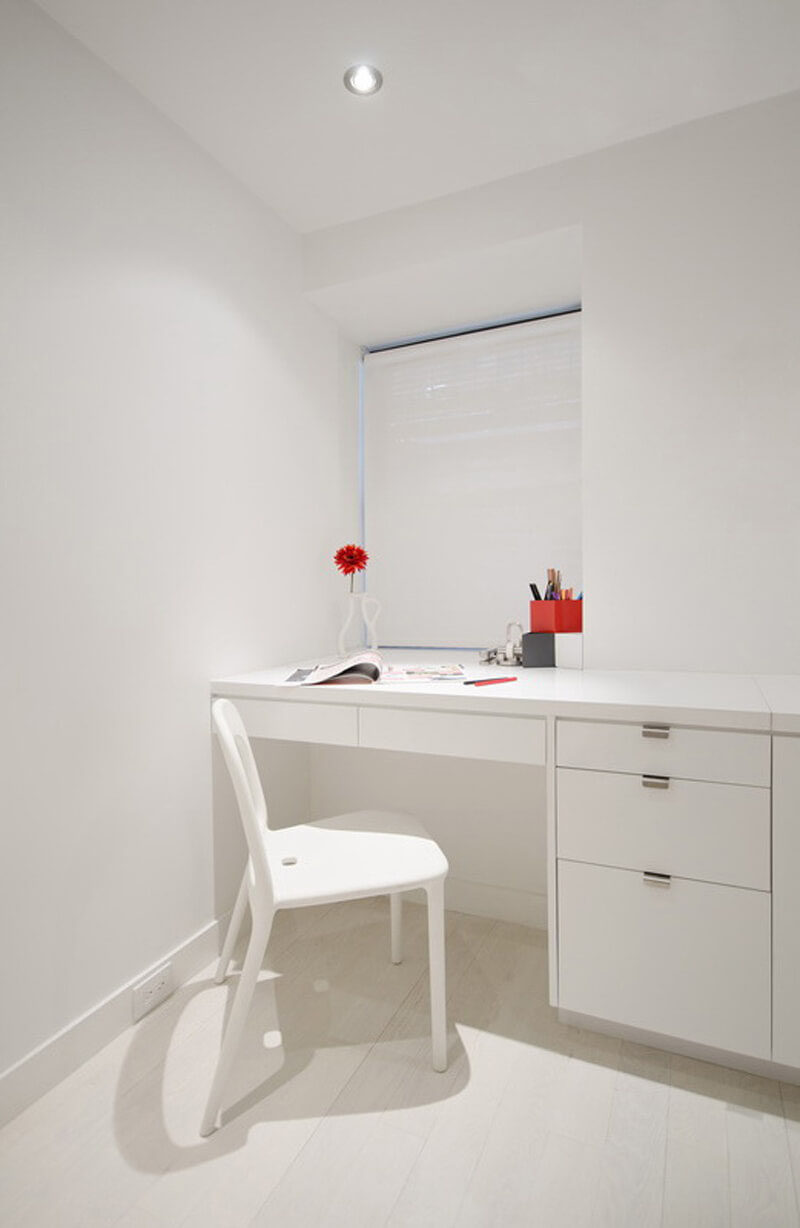 See more photos of the home, here. Designed by StudioLAB.
---
2. Provide Lots of Storage Space
With papers, books, binders, folders, pens, pencils, calculators and all the other school supplies floating around at homework time the space can get cluttered quickly. Having shelves, cupboards and drawers can make it easier to find things when you need them and makes it easier to stay on track with assignments.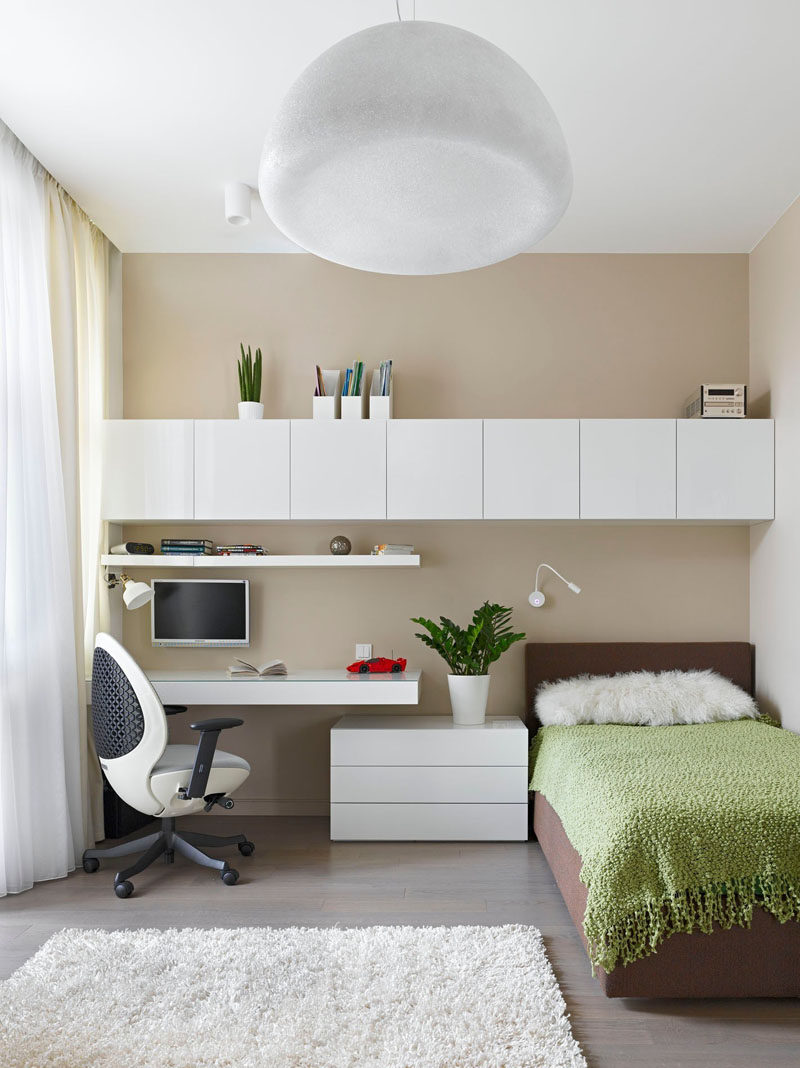 Designed by Alexandra Fedorova. Photography by Alexander Kamachkin.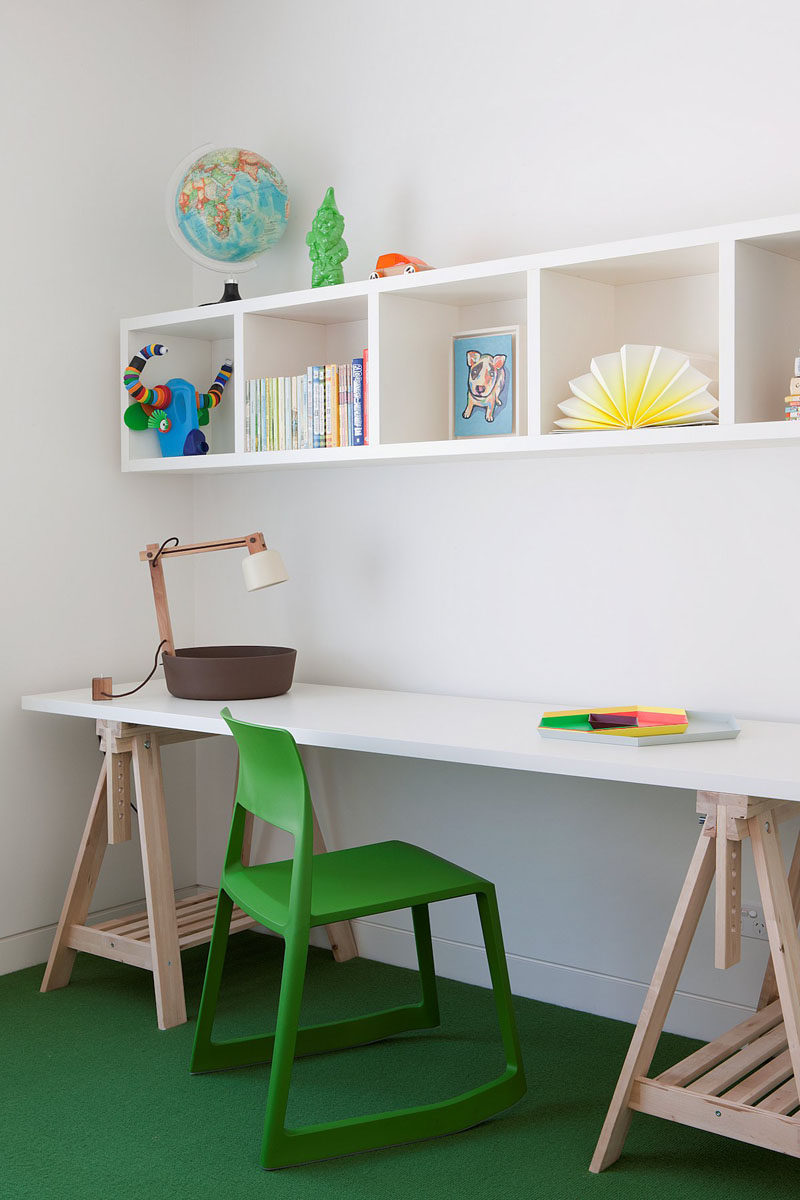 ---
3. Customize It To Their Height
Having your feet planted firmly on the ground makes it easier to stay focused. Not having your feet swaying or tucked underneath you helps keep you on task and puts you in the studying zone. Customizing the desk or table to their height makes it less likely for them to fidget as they try to reach their work surface.
---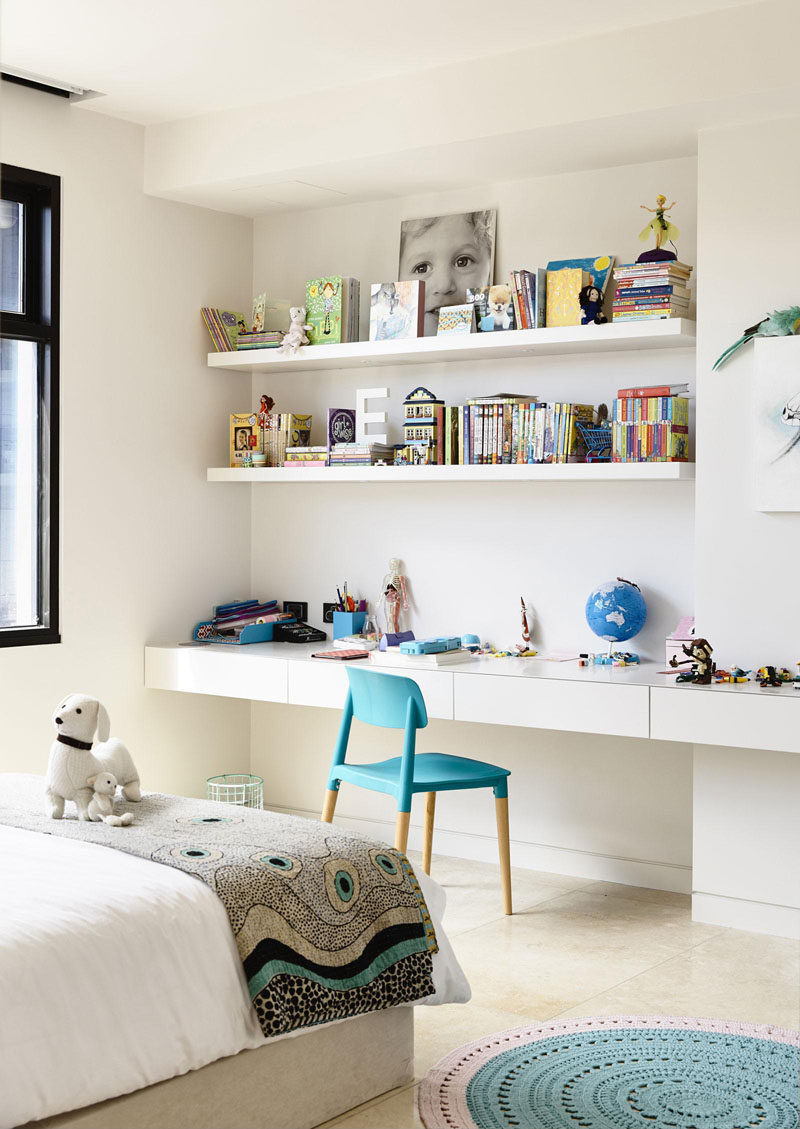 ---
4. Make It A Multi-Purpose Station
If you're tight on space and want to have both a study area and a craft area, a table with a lift top lid can be a study desk when the lid is closed and an arts area when open.
---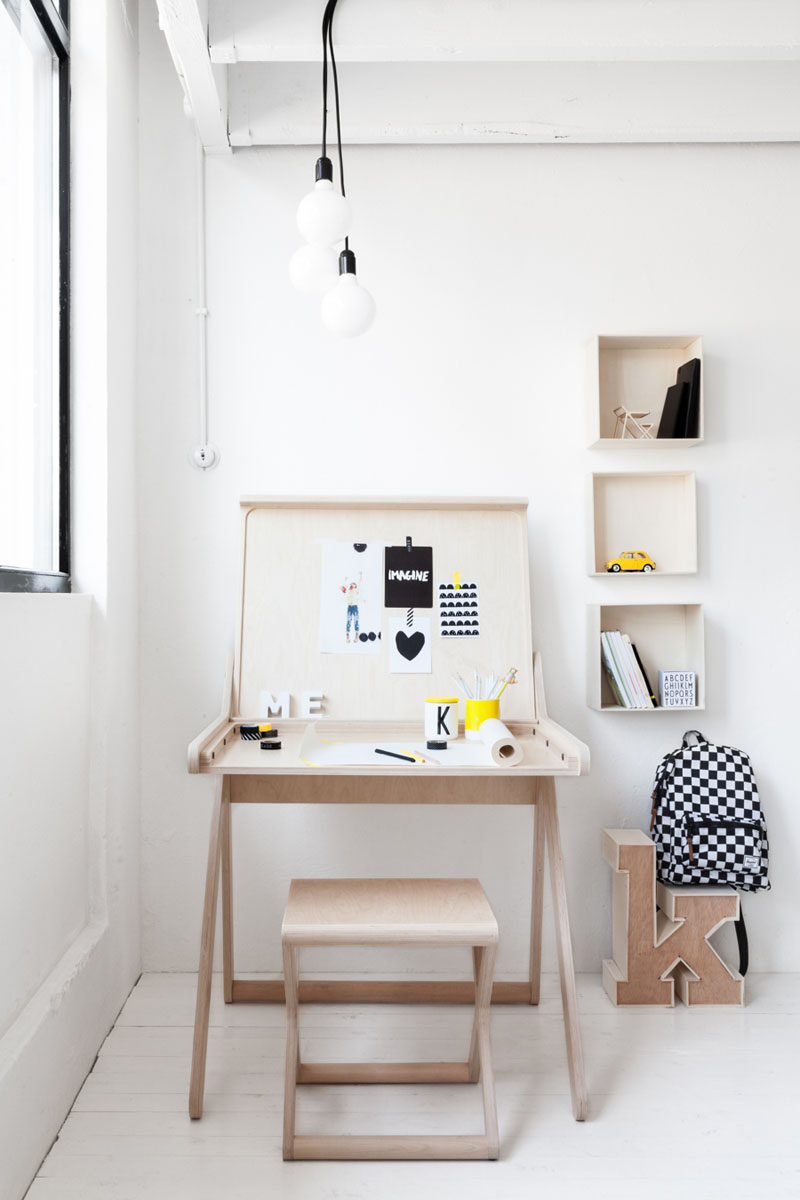 ---
5. Keep It Bright
Positioning the study space near a window or in a well lit spot makes sure that your child will have enough light to see what they're doing and puts less of a strain on their eyes, which can help prevent fatigue and headaches.
---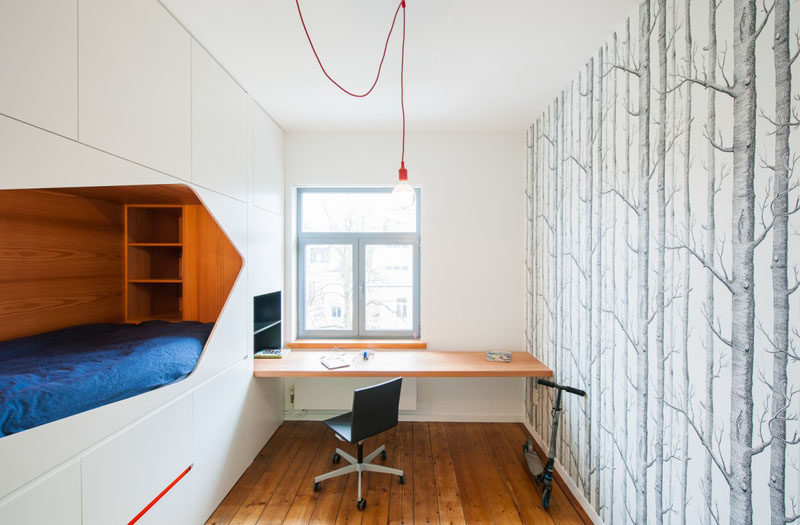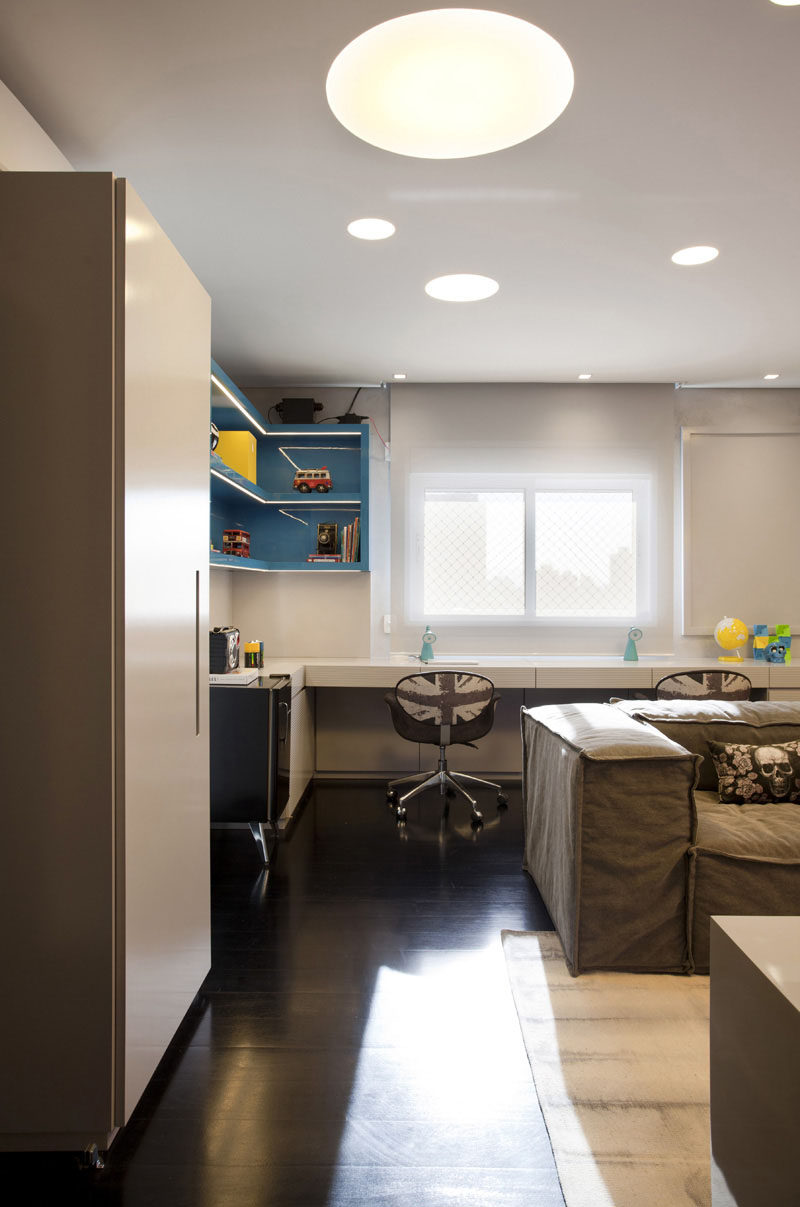 See more photos of the apartment, here. Designed by Marcelo Rosset Arquitetura. Photography by Marcos Antonio.
---
6. Make It Feel Like It's Theirs
Although you don't want the study space to be full of distracting posters of their favorite celebrity or surrounded by all their favorite toys, you want to create a space that your child feels comfortable in. Doing homework is likely pretty low on their priority list but having a space that they enjoy will make it that much more likely that they'll spend time there willingly.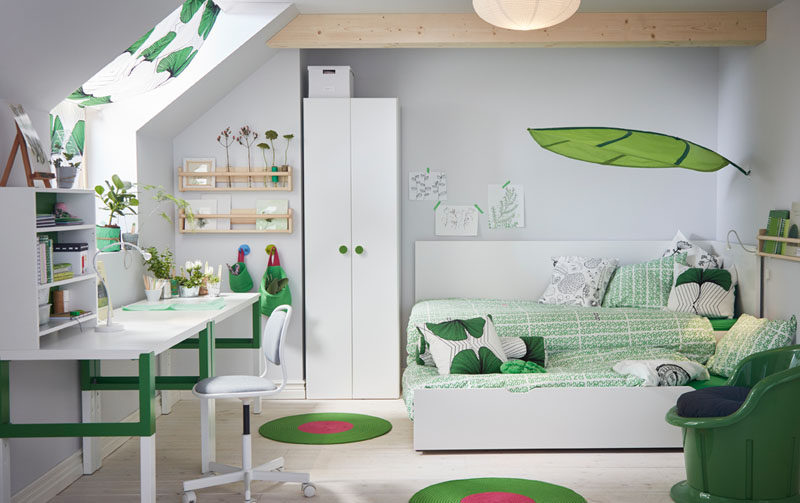 Room inspiration from IKEA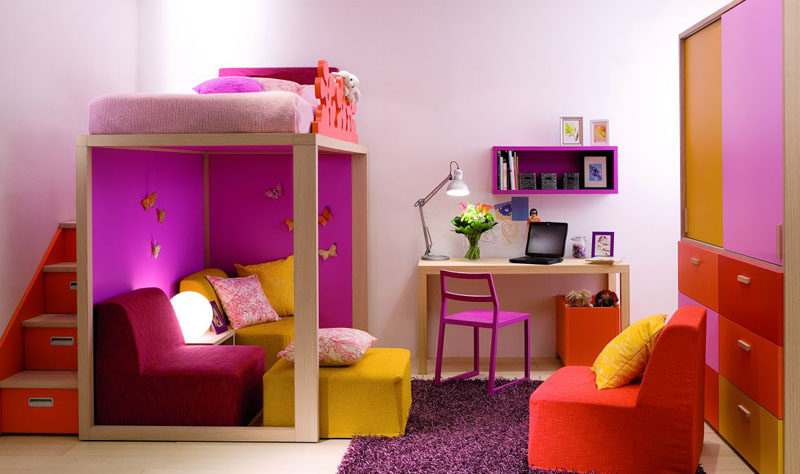 ---
7. Start Them Young
Even when they don't realize that doing homework isn't actually as cool as the older sibling makes it look, younger siblings always want to do what they see the older ones doing. Giving your youngest kids a space similar to that of the study area ensures that the hardworking older siblings get the space they need and makes the little ones feel like they're big kids too.
---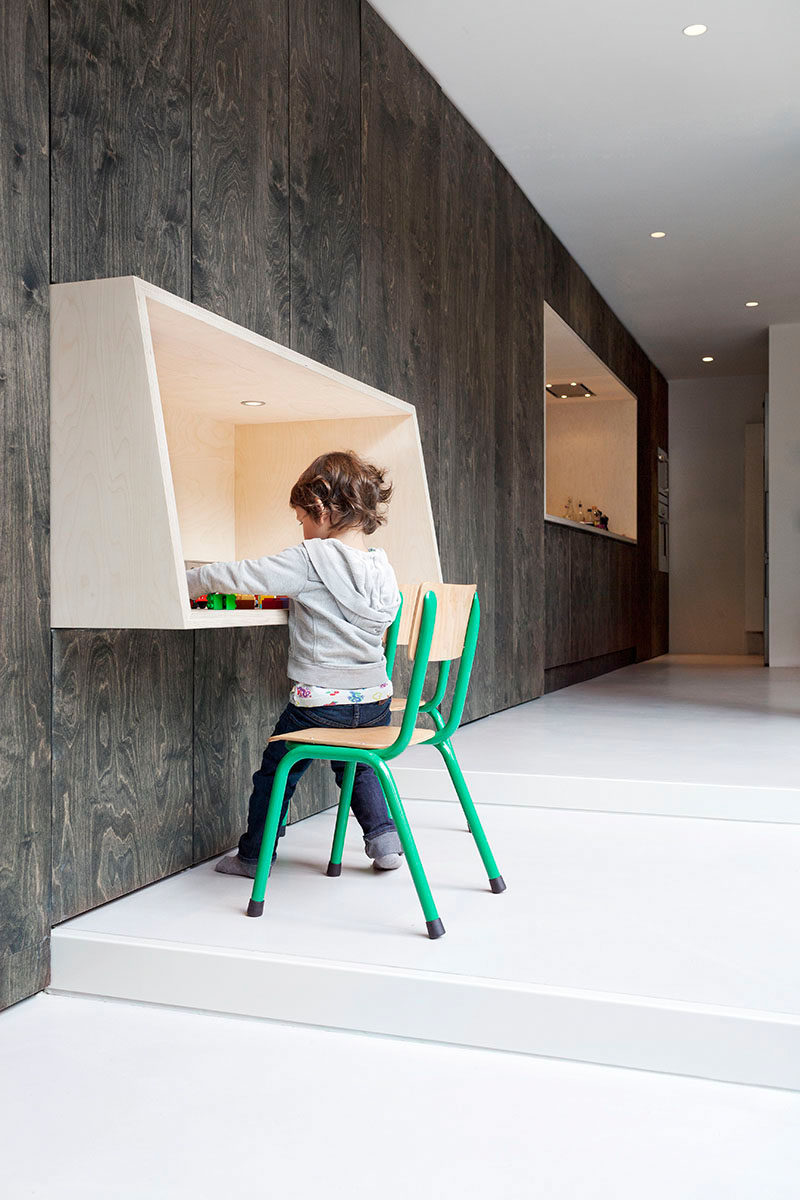 ---
8. Share The Space
Depending on the kids, shared study spaces can be great. It allows the kids to encourage and help each other and makes it easier to have friends over after school because it creates a place for both kids to do their homework together.
---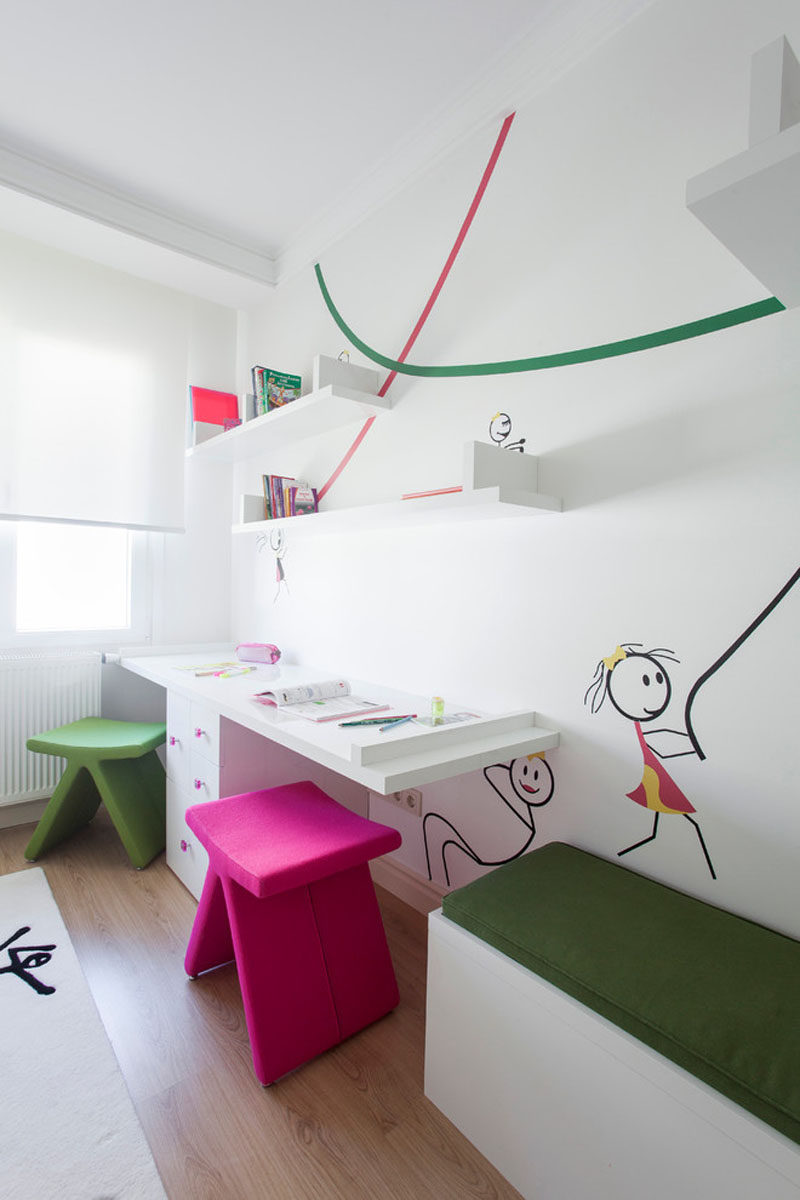 See more of the bedroom, here. Designed by Pebble Design.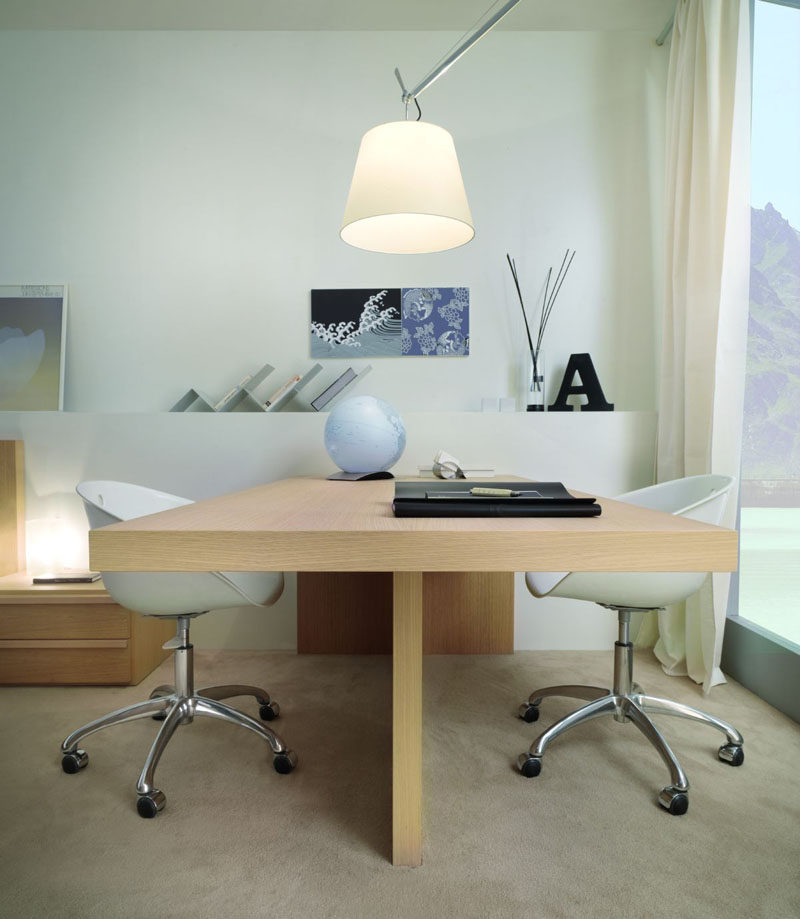 ---
9. Create A Study Nook
Lofted beds create the perfect space to create study nooks. The space is already open and the bed above makes for a cave-like feel that kids and teenagers seem to love so much. It also lets them do their homework in their room, undisturbed by the goings on in the rest of the house.
---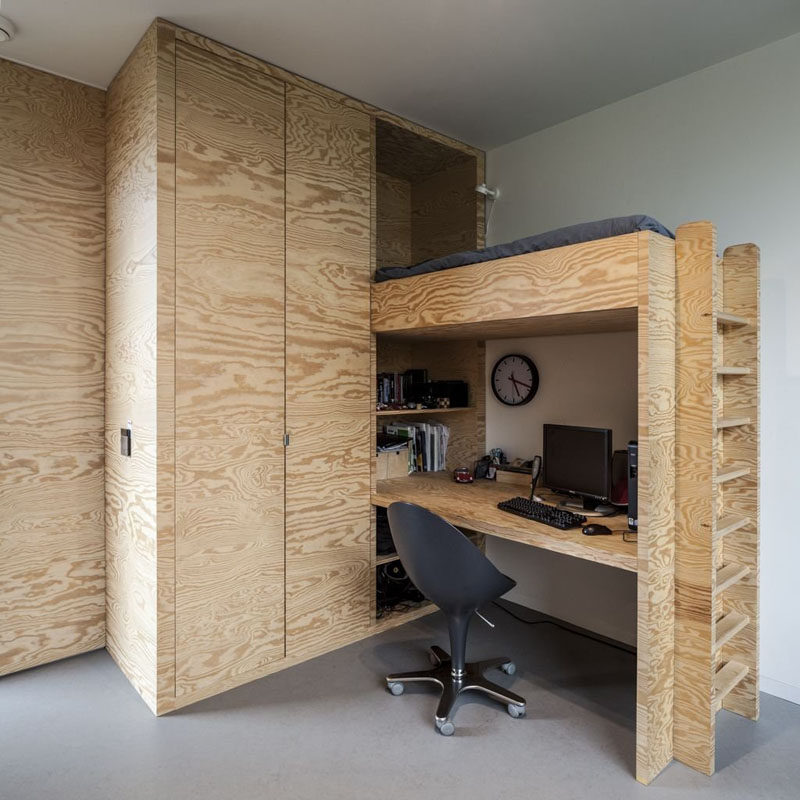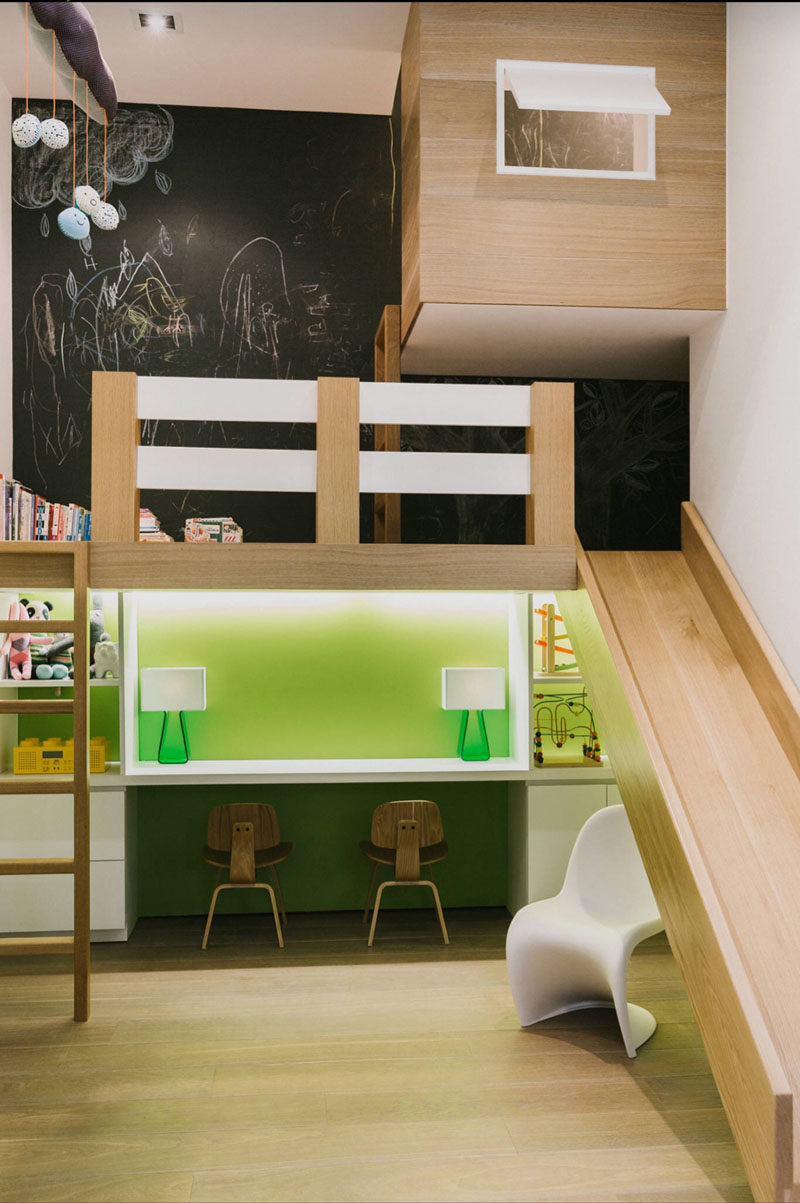 See more photos of this apartment, here. Designed by RAAD Studio. Photography by Daniel Shea.
---
10. Comfy Seating
Whether it's a stool, an oversized ball, a swivel chair or extra padding on an ordinary desk chair, make sure your child is comfortable at their desk.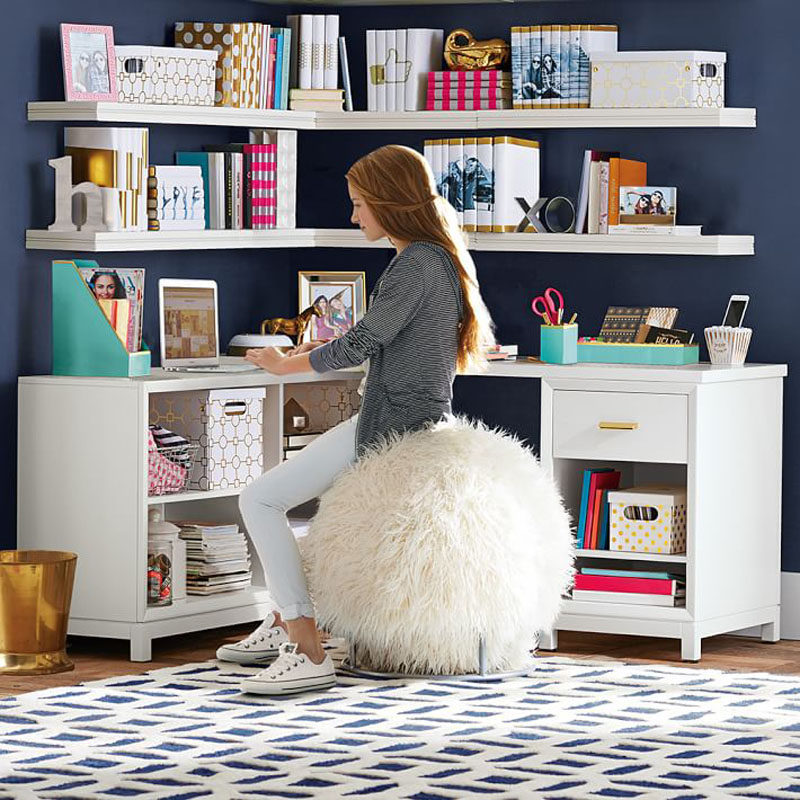 Rowan Cubby corner desk from PBteen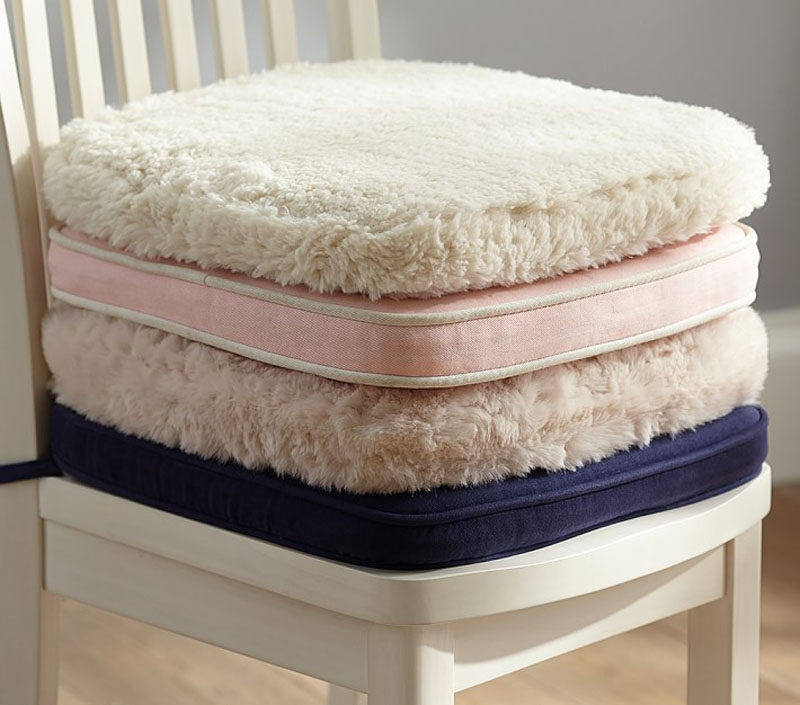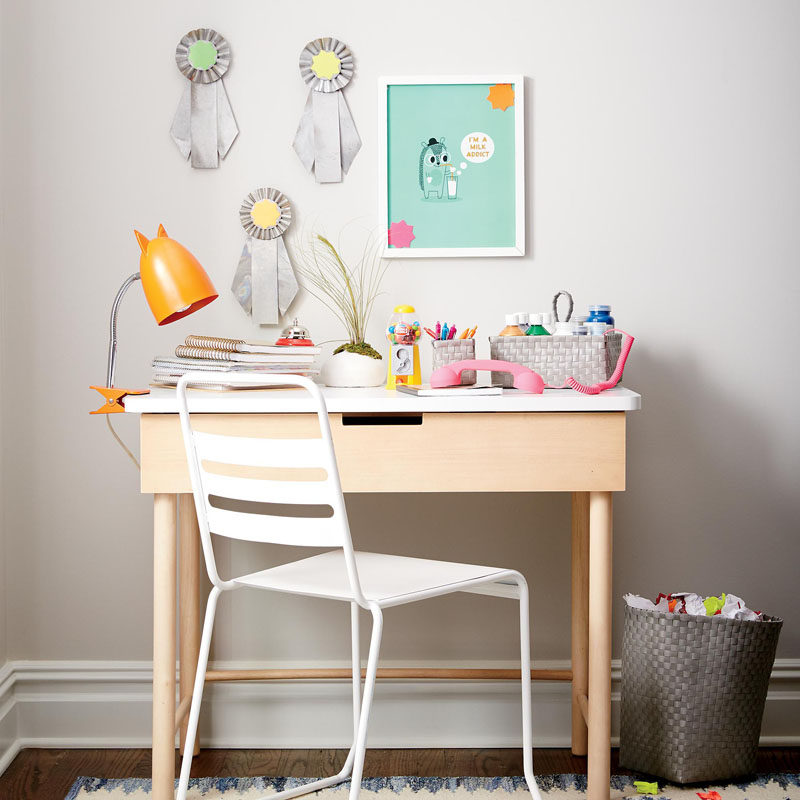 ---
11. Add Some Comfort
No matter how comfortable the desk chair is, reading isn't fun when you can't get comfy and relax. Include a pouf or bean bag chair somewhere close to the study area to provide a cozy spot for you kids to read in and they'll be much more likely to enjoy their books.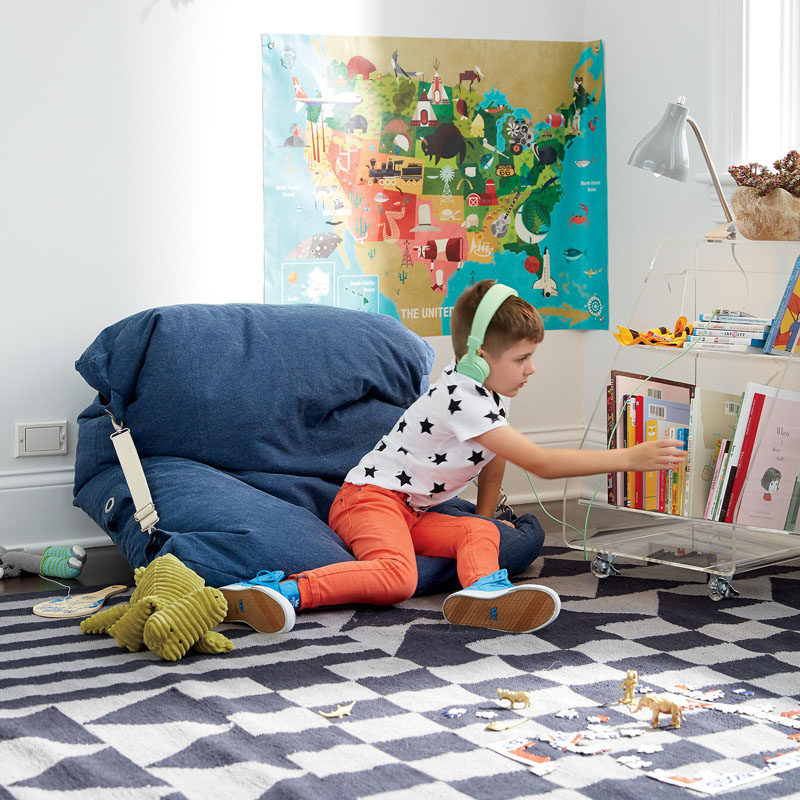 Adjustable blue bean bag chair from Land of Nod