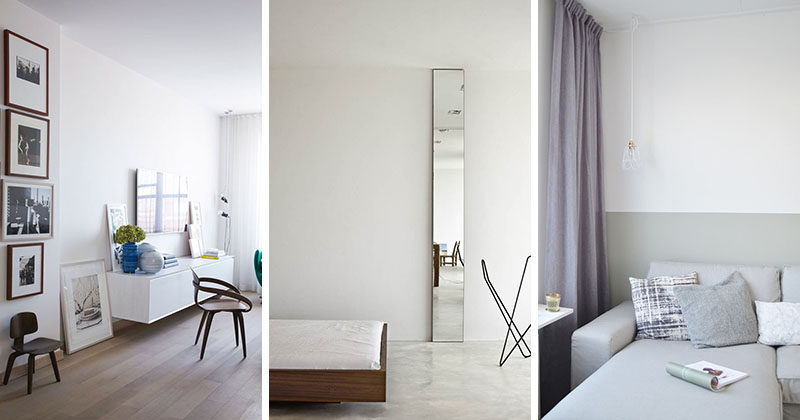 Living in a space with low ceiling can be frustrating. If it isn't decorated just right, the space can feel darker and smaller than it actually is.
Here are 11 different ways you can decorate, to make your low ceilings feel taller and your small space a little larger.
---
1. Low Furniture
Furniture that sits closer to the ground creates the illusion of higher ceilings by creating more distance between the top of the furniture and the ceiling.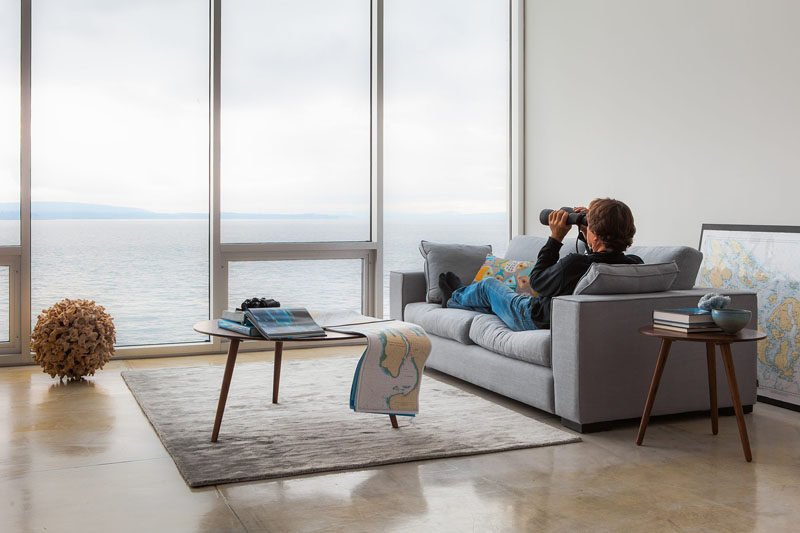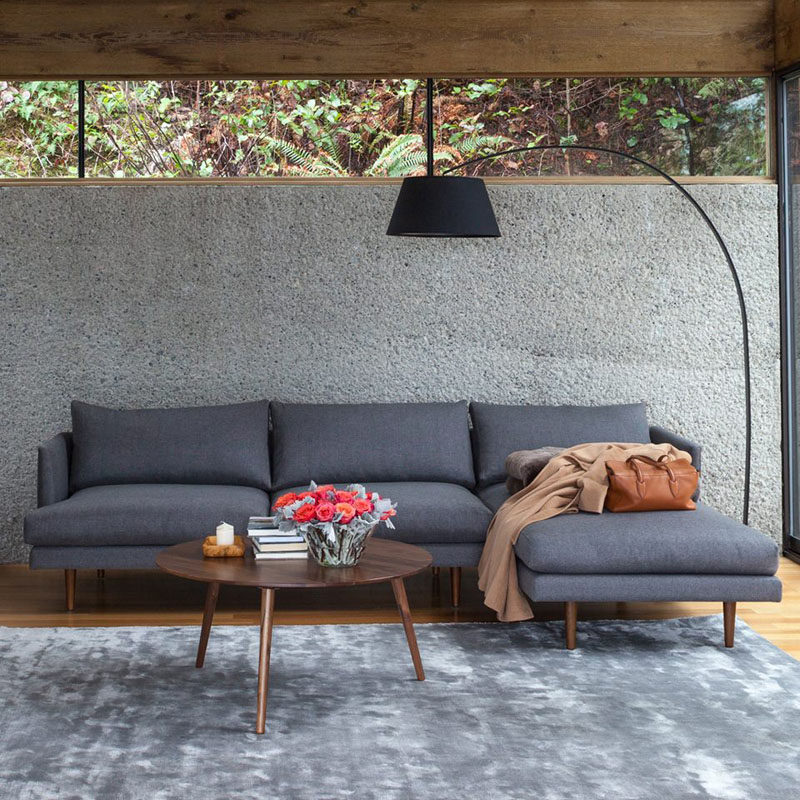 ---
2. Long Mirrors
As they reflect a lot of light, mirrors are a great way to make any space feel larger. And, if they're positioned vertically, they make the space feel taller by drawing the eye upward.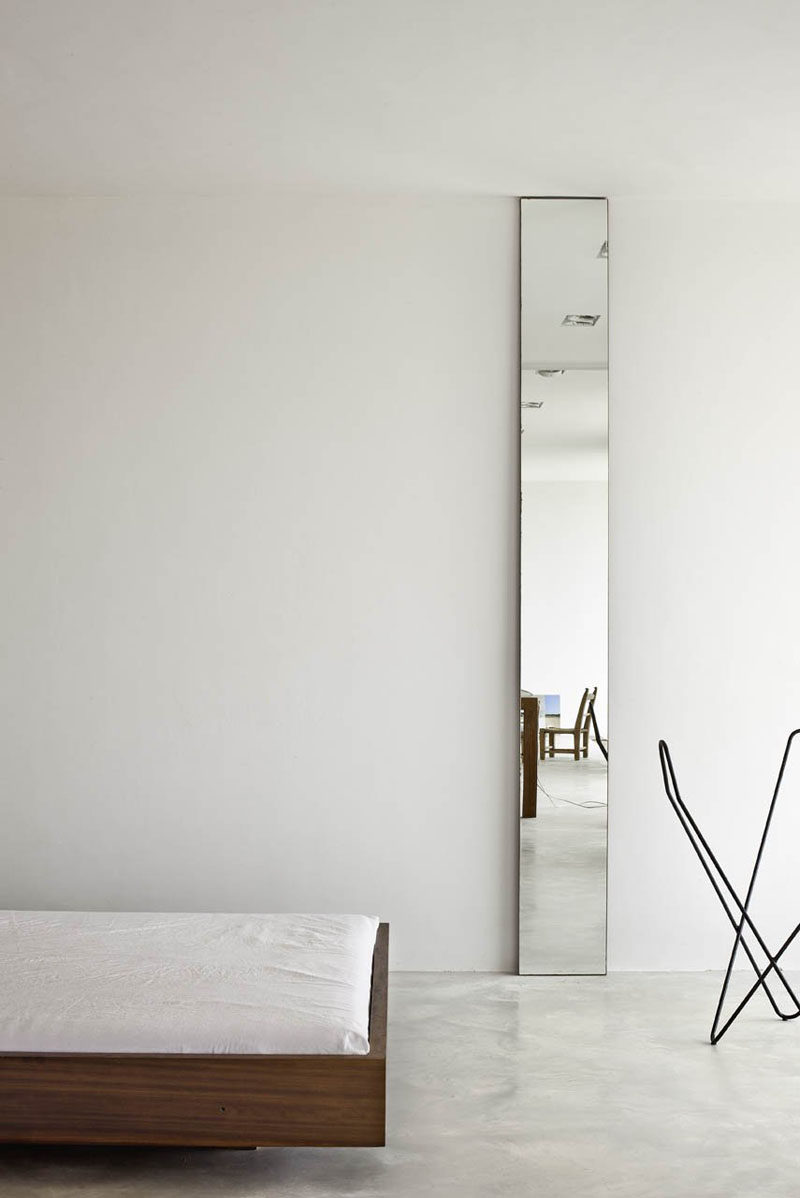 ---
3. High Curtains
Installing your curtain rods just below the ceiling draws your eyes upwards and tricks your brain into thinking the windows are taller than they actually are.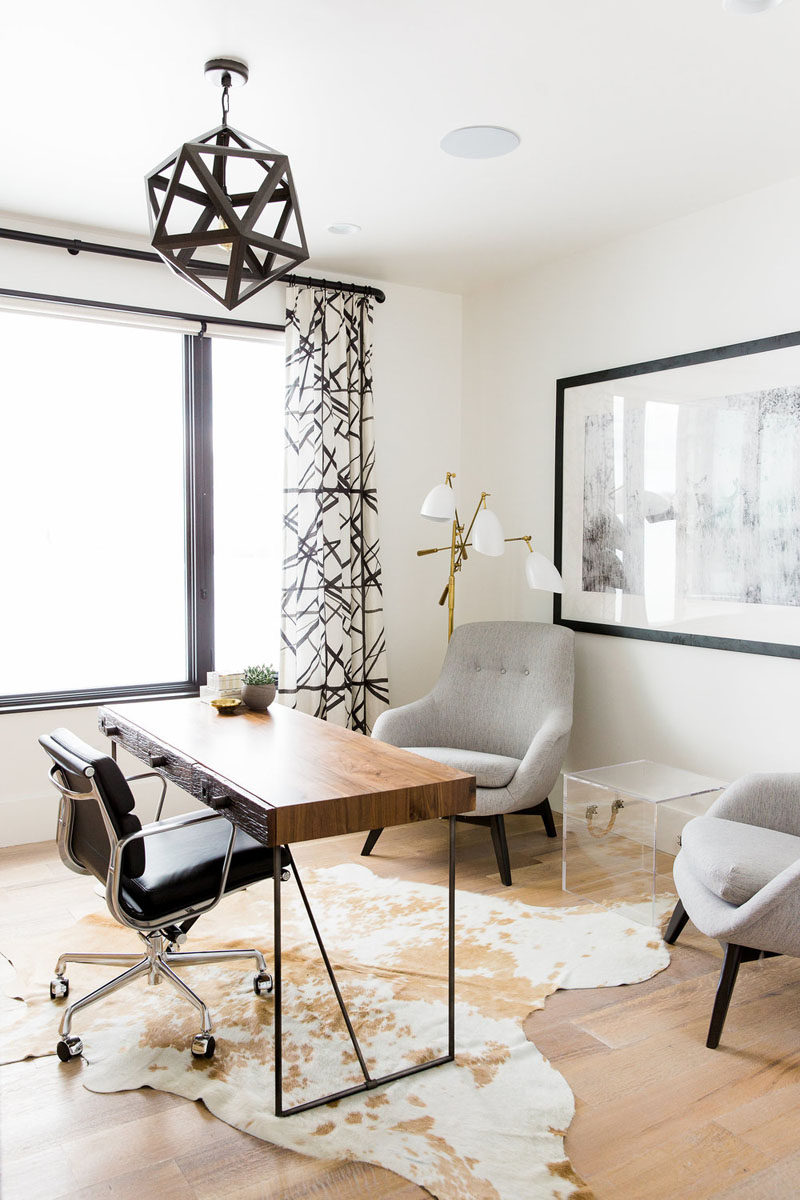 ---
4. Vertical Lines
Much like the last two ideas, vertical lines elongate a space by directing your eyes toward the ceiling and tricking your brain into thinking the space is taller than it actually is.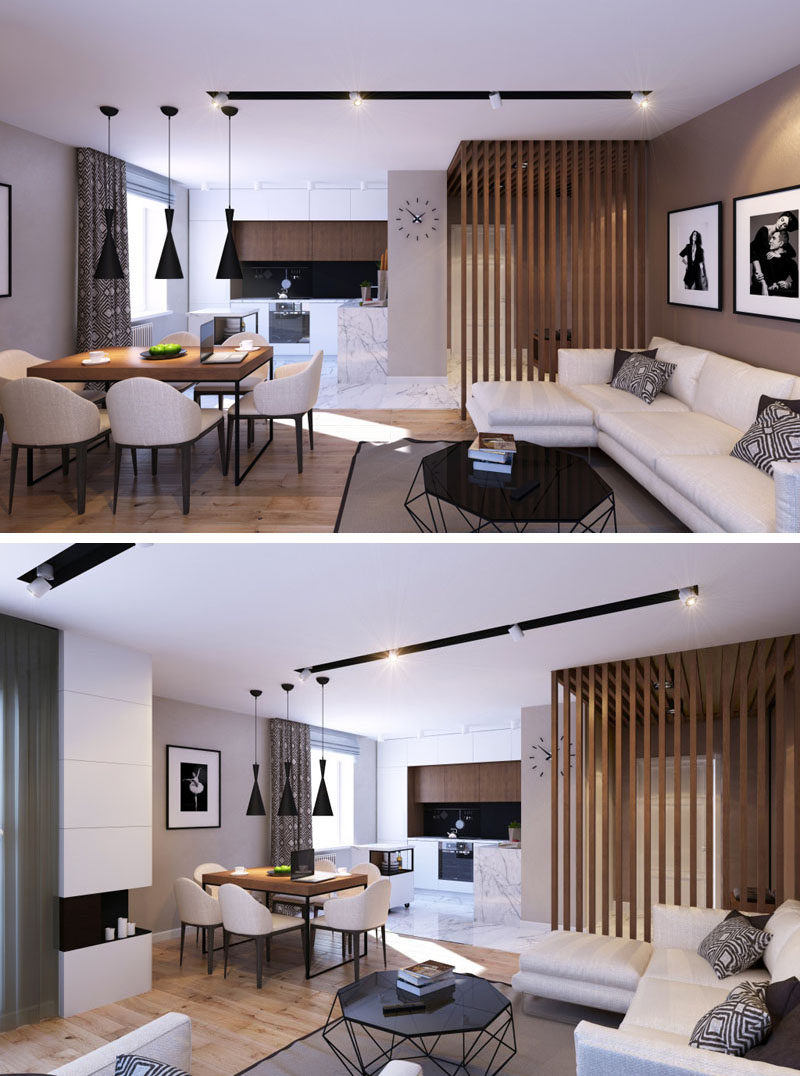 ---
5. Low Contrast Ceilings And Walls
Painting the ceiling a color that's either the same color as the walls or is low contrast with the walls gives the illusion that the walls just keep going.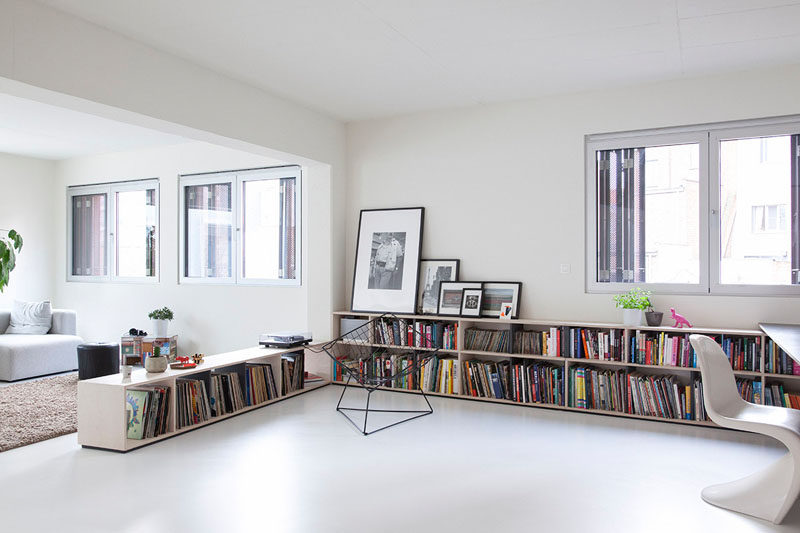 Interior by dries otten. Photography by Jef Jacobs.
---
6. Pot Lights
Low hanging lights can make the ceilings feel even lower. Lights installed directly into the ceiling keep attention away from the height of it and can create more ceiling space for reflecting light.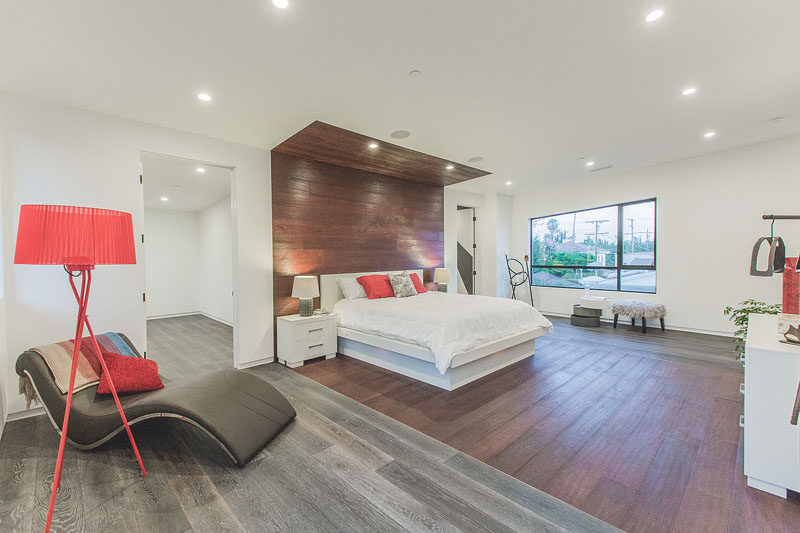 Designed by Amit Apel. Photography by Brandon Valiente.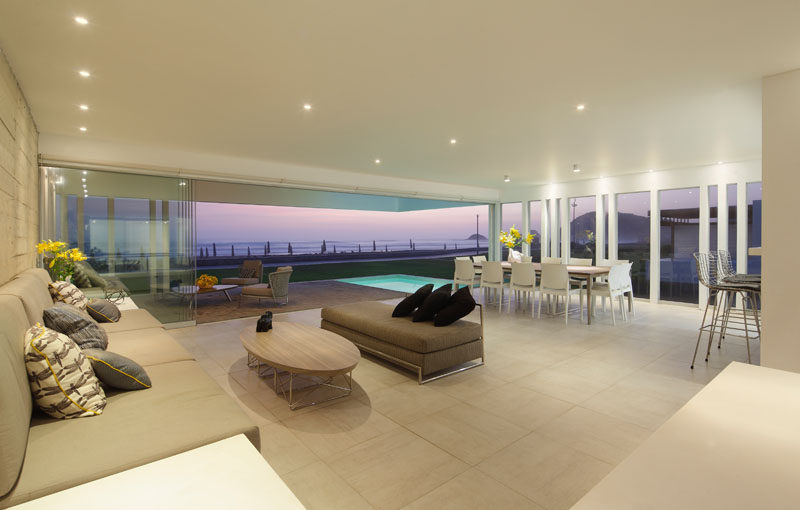 ---
7. High Corners
Putting tall pieces of furniture, floor lamps, or tall plants in the corner guides your eyes further into the room and upwards, making it appear taller.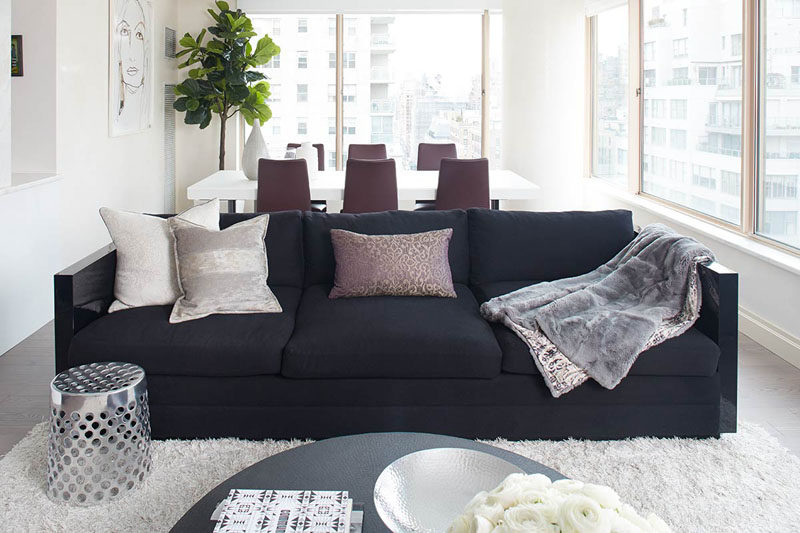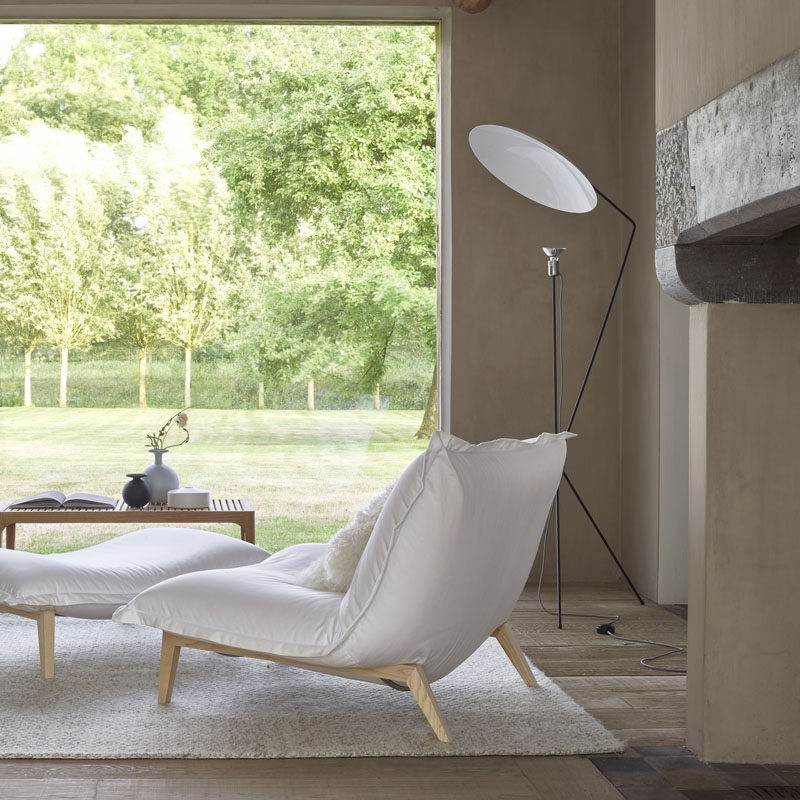 Inspiration via Ligne Roset (Solveig floor lamp by Avril De Pastre)
---
8. Stick To Vertical
Hang pictures vertically and choose art that's taller rather than wider to direct eyes upwards and elongate the walls.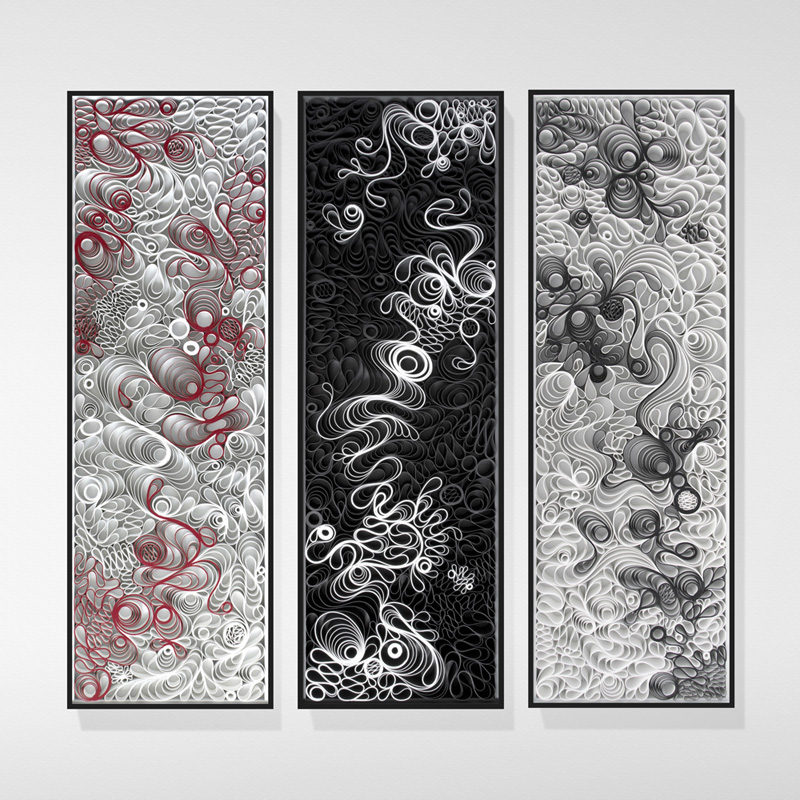 ---
9. Only Paint Half
Painting the bottom half of the walls darker and leaving the top half and the ceiling the same light color creates the illusion that the walls continue on forever.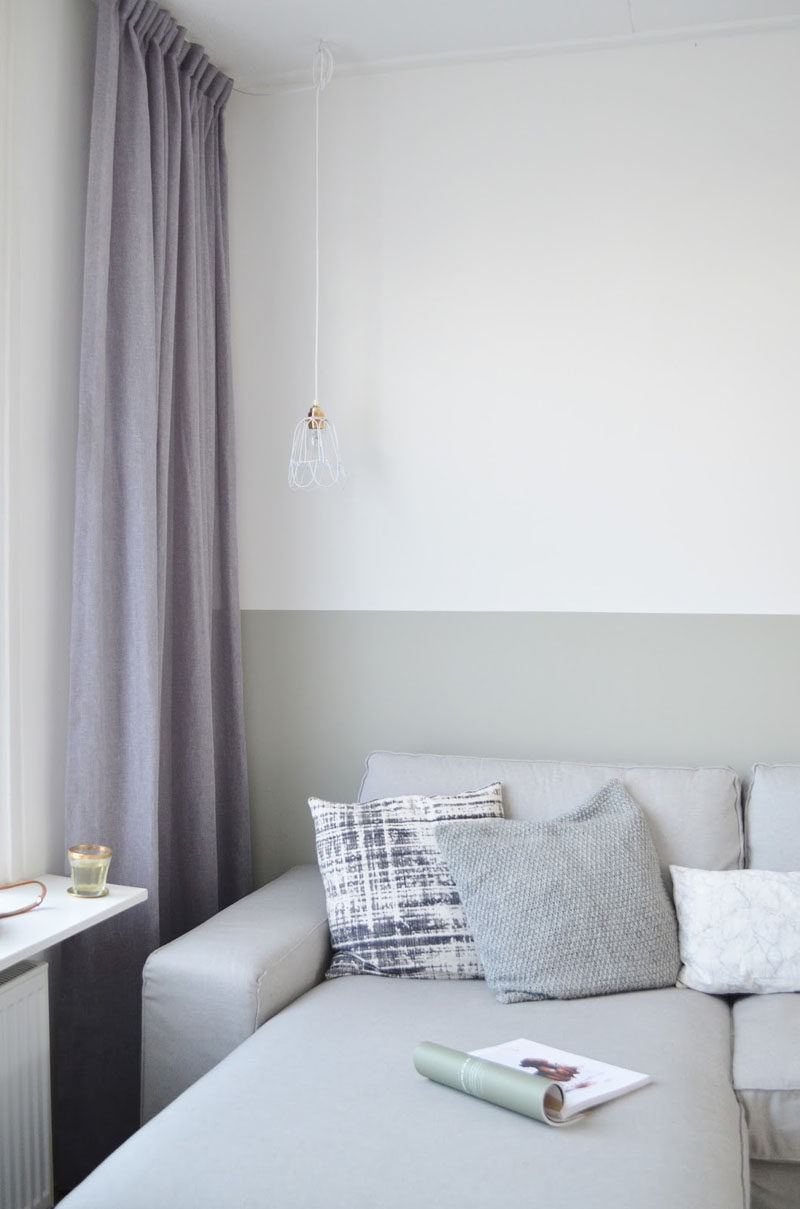 ---
10. Paint Diagonals
Diagonal color blocks will change the perspective of the room and can help the room feel taller by allowing directing your gaze upward.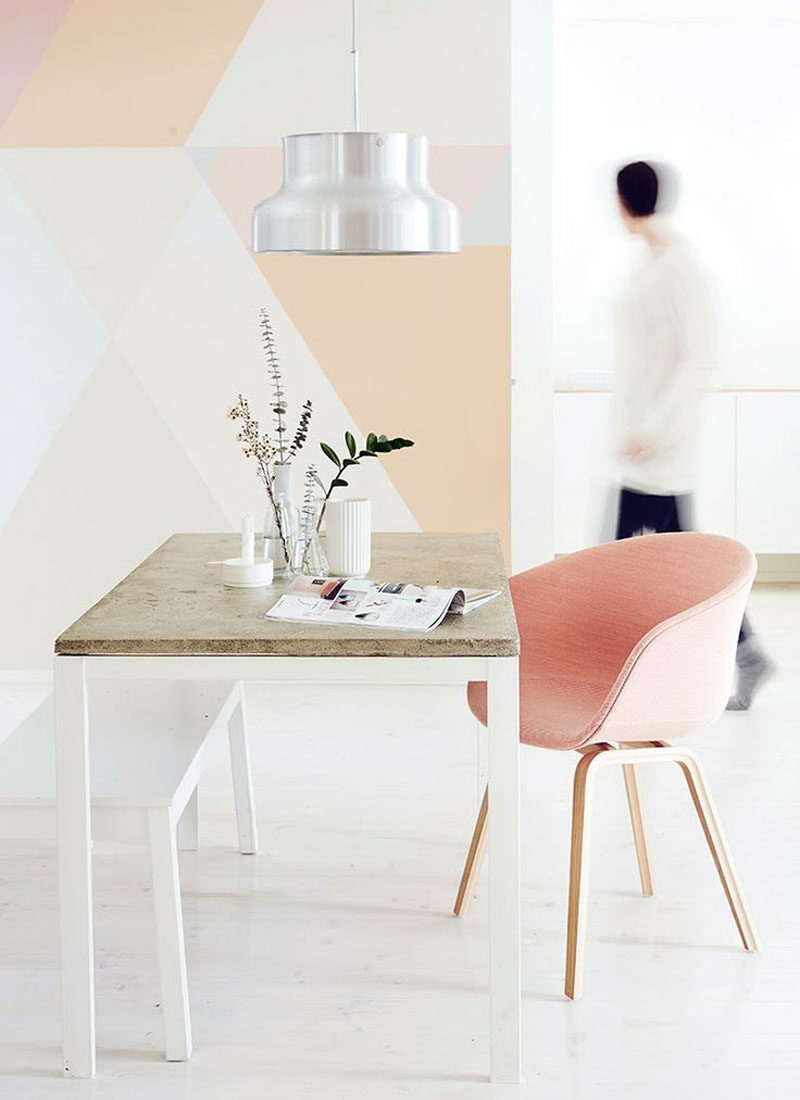 Furniture via HAY
---
11. Be Bold
Bold floor rugs will keep the focus at ground level and distract from the height of the ceiling, making the space feel taller.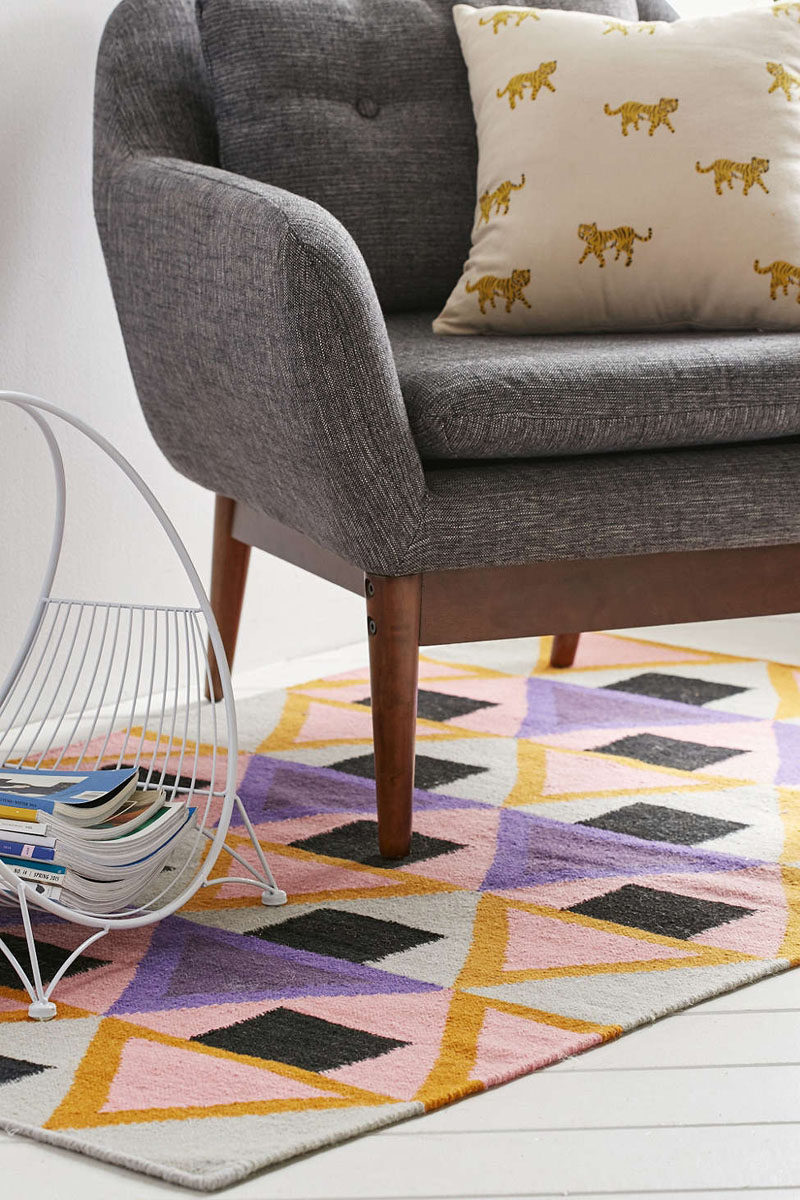 ---