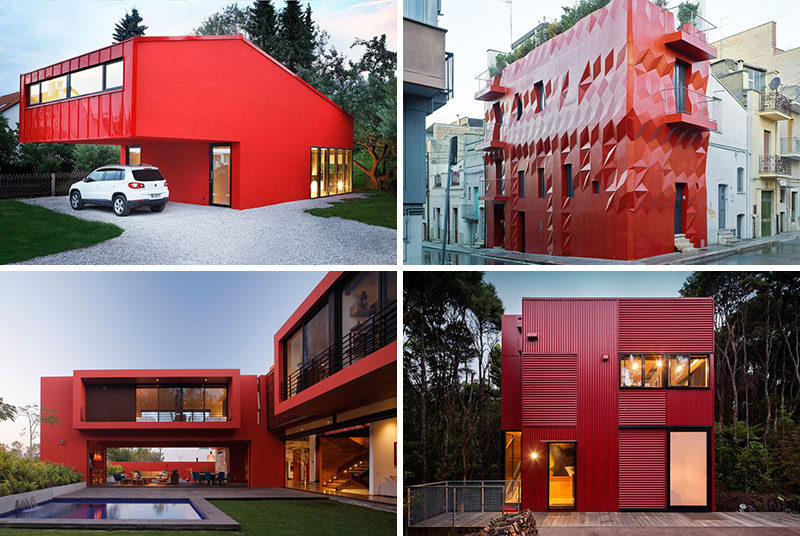 If you're looking to make a bold statement on your home's exterior, bright red siding is certainly a way to do just that. Regardless of how dark it may be, red is a color that commands attention. Here are 11 examples of houses and buildings with red exteriors.
1. This red house has both a living space on the second floor and a studio/workshop on the first floor.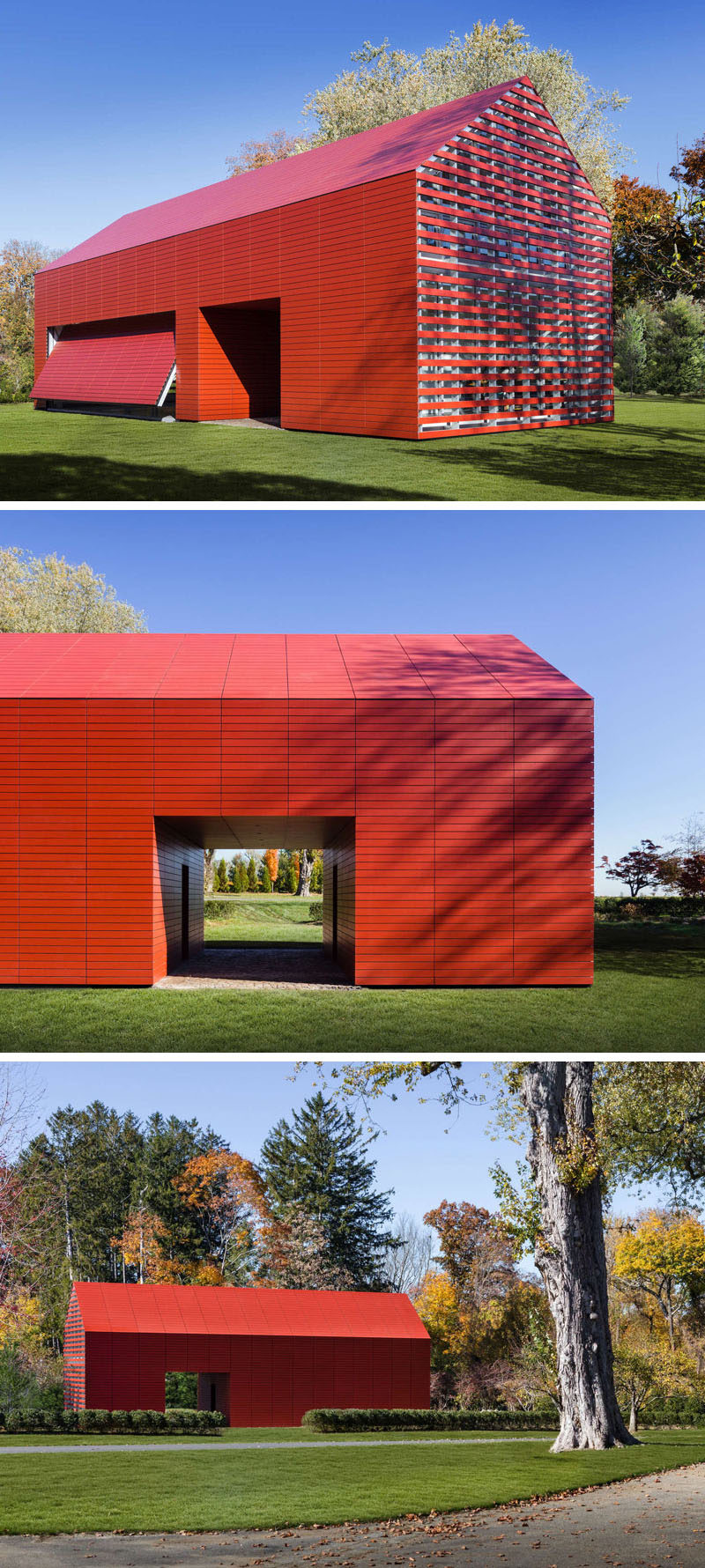 ---
2. Bright red siding covers the exterior of this home and contrasts the snow that covers the ground most of the year.
---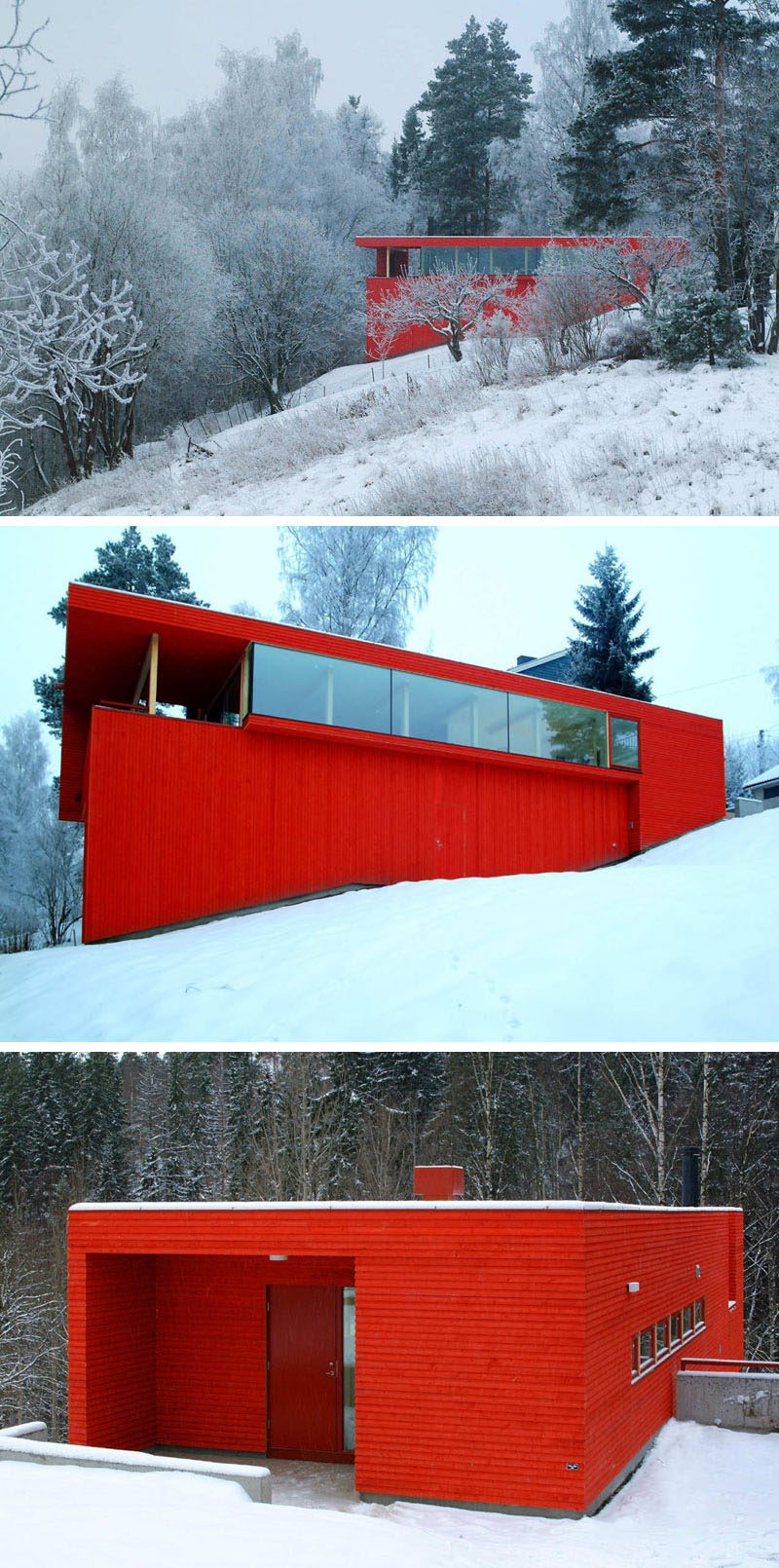 Designed by JVA. Photography by Nils Petter Dale.
---
3. This rusty-red house definitely stands out on the corner of this street.
---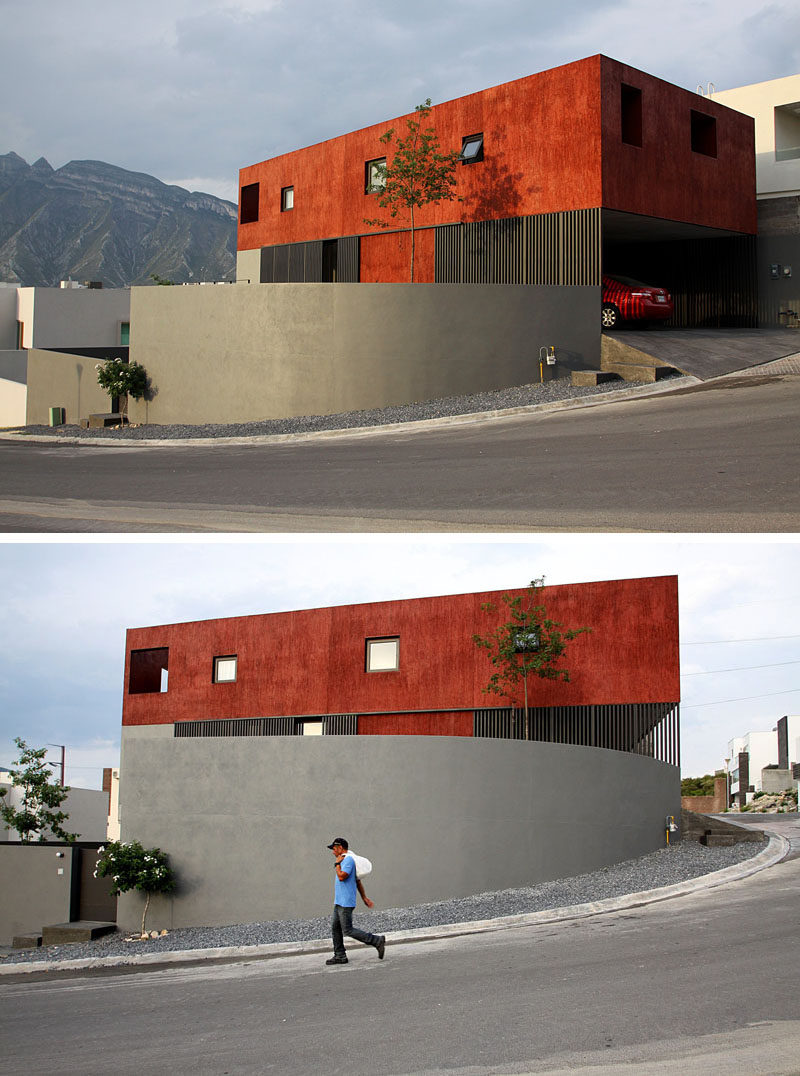 ---
4. Even though the exterior of this house is completely red, the openness of the bottom floor prevents the color from feeling overpowering or overwhelming.
---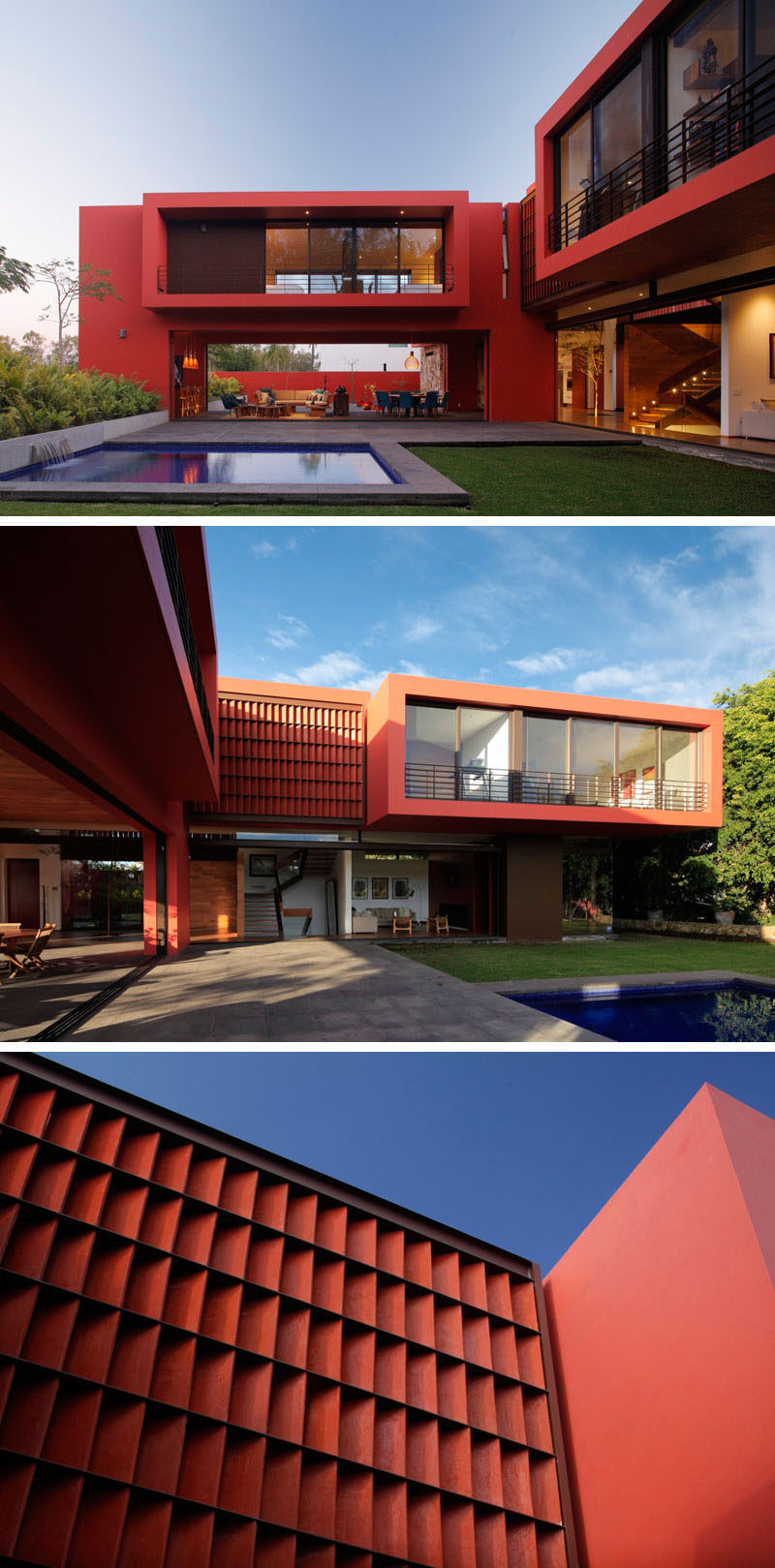 ---
5. This red clad lake-side home serves as a retreat from busy everyday life.
---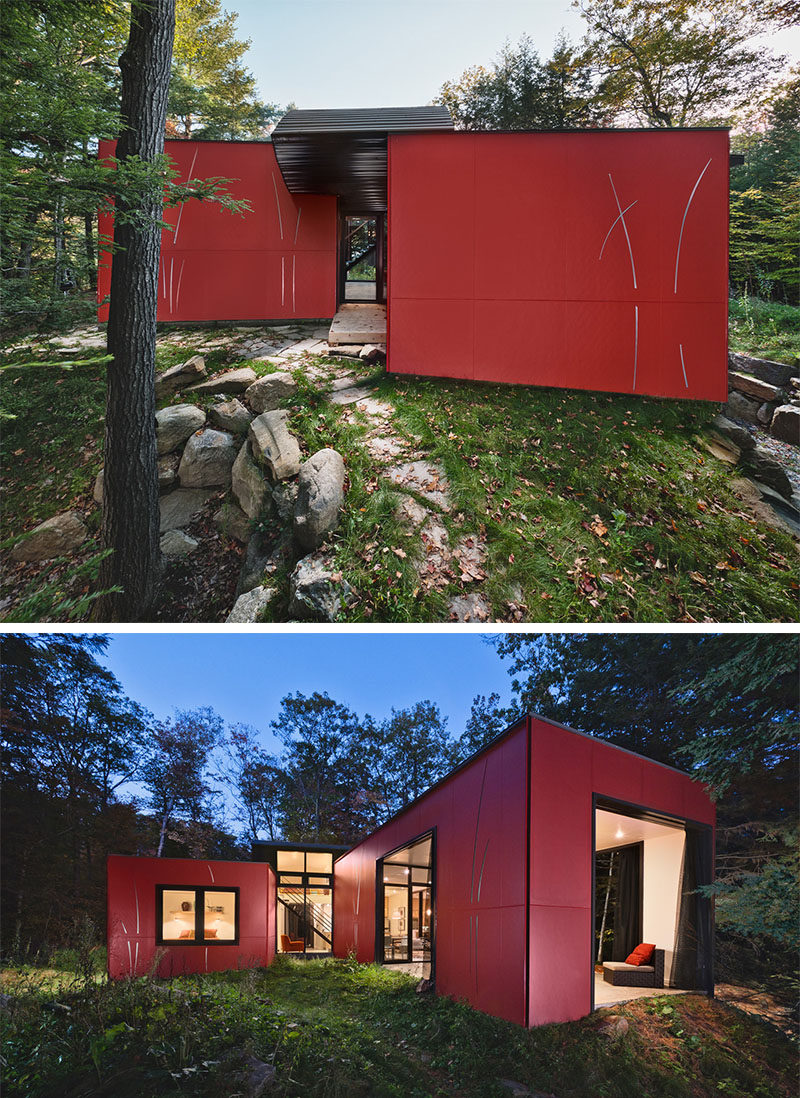 See more photos of this cottage, here. Designed by Kariouk Associates. Photography by Christian Lalonde of Photolux Studios.
---
6. A mix of matte and shiny red, make up the exterior of this modern angular home.
---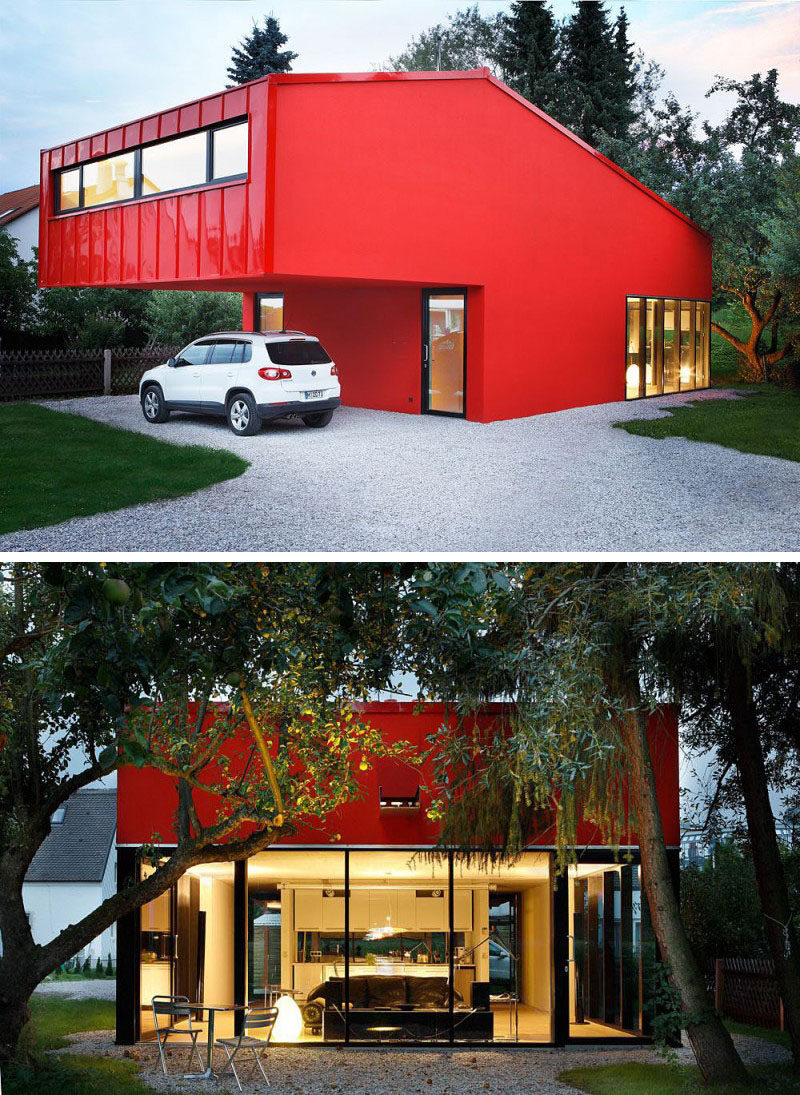 See more photos of this home, here. Designed by Jakob Bader. Photography by Kai Arndt.
---
7. This bright red building was built to hold a central kitchen for a restaurant group in Thailand.
---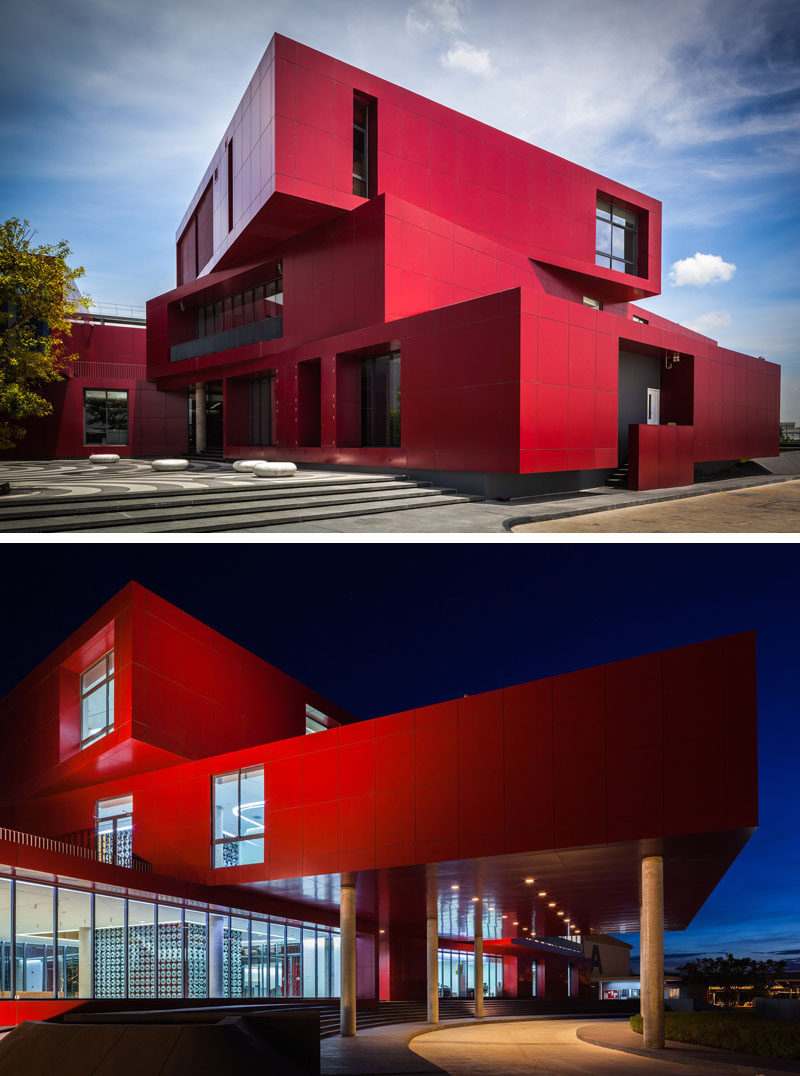 ---
8. This red monument was designed to use the landscape to create a look similar to a scene in a movie.
---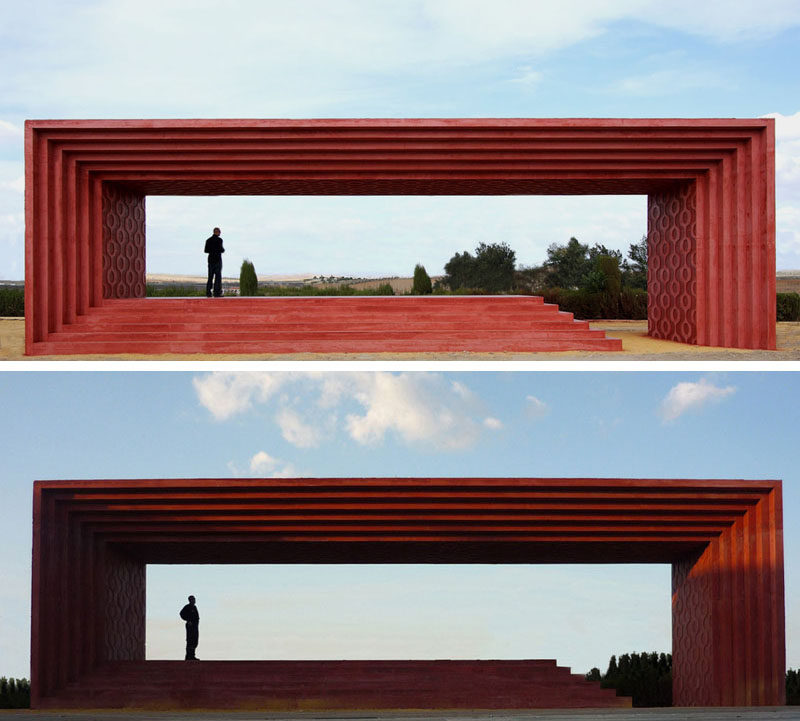 See more photos of this monument, here. Designed by Enproyecto Arquitectura. Photography by Ricardo Santonja and Emilio Valverde.
---
9. Red concave aluminum disks are used to create the look of a red Chinese paper lantern on the exterior of this entertainment theatre.
---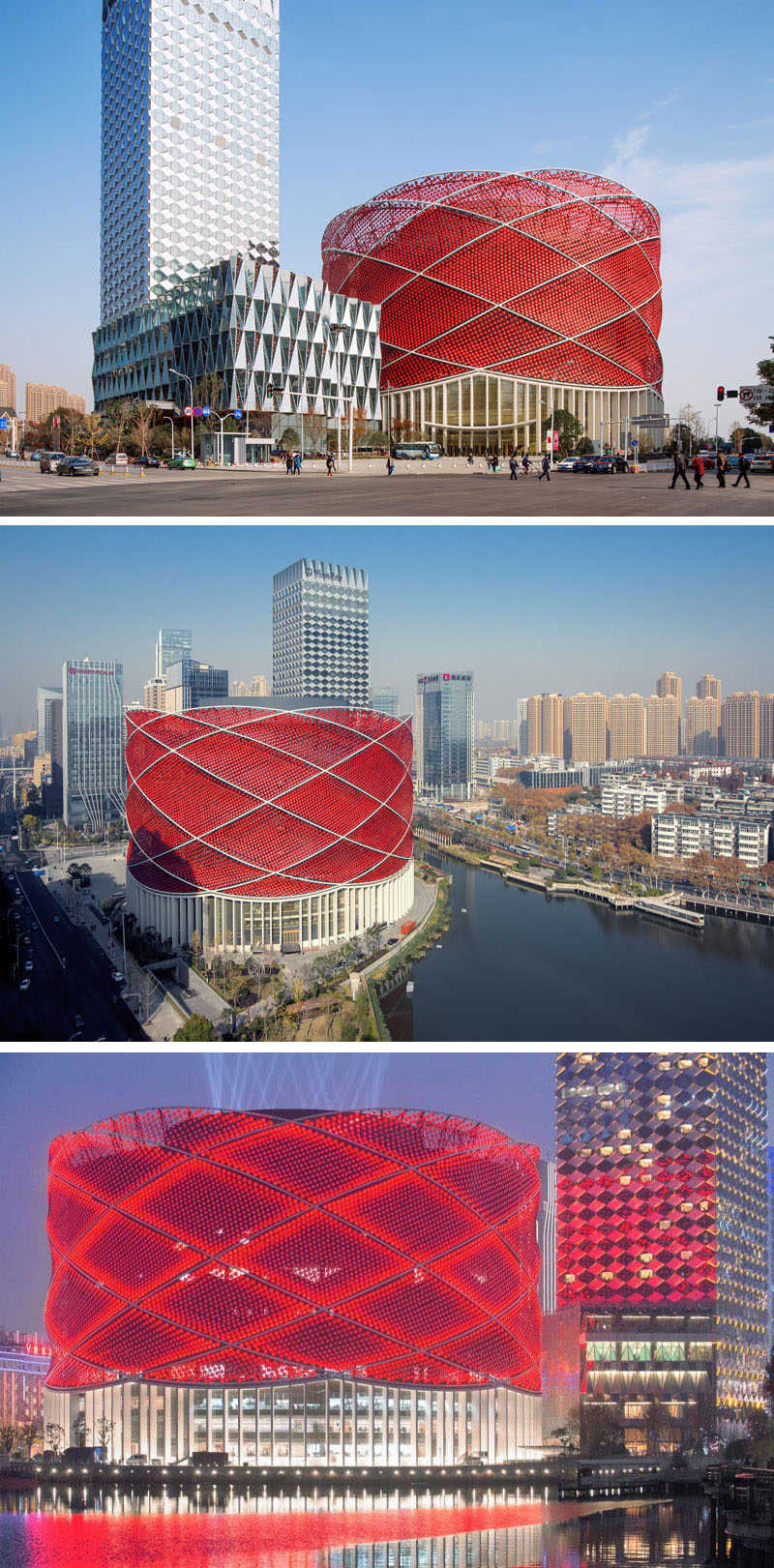 ---
10. Red corrugated metal siding makes this house in the trees pop against the greenery of the forest.
---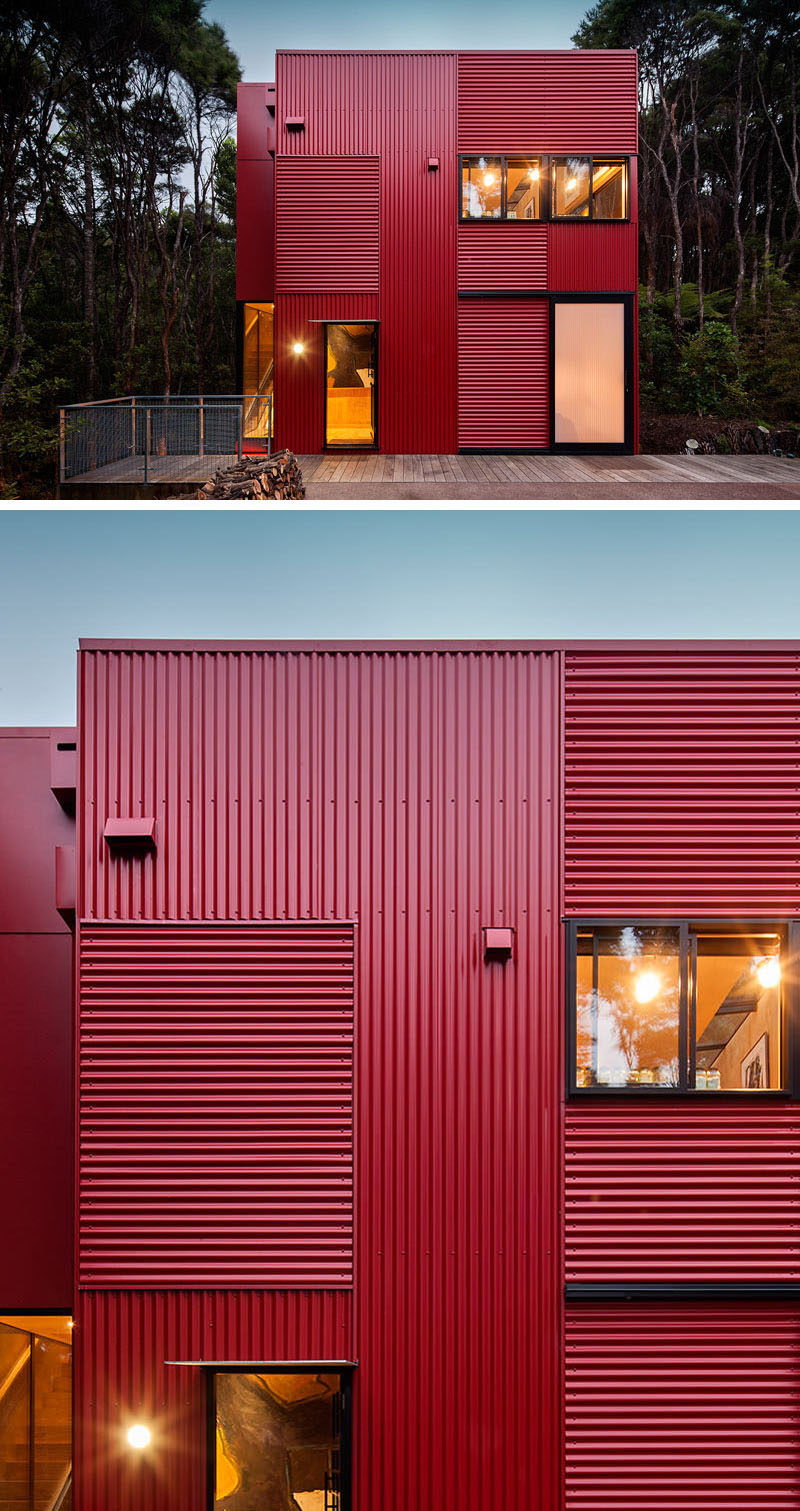 ---
11. 3D diamonds seem to pop off the exterior of this bright red building and make it stand out from its neighbours even more.
---