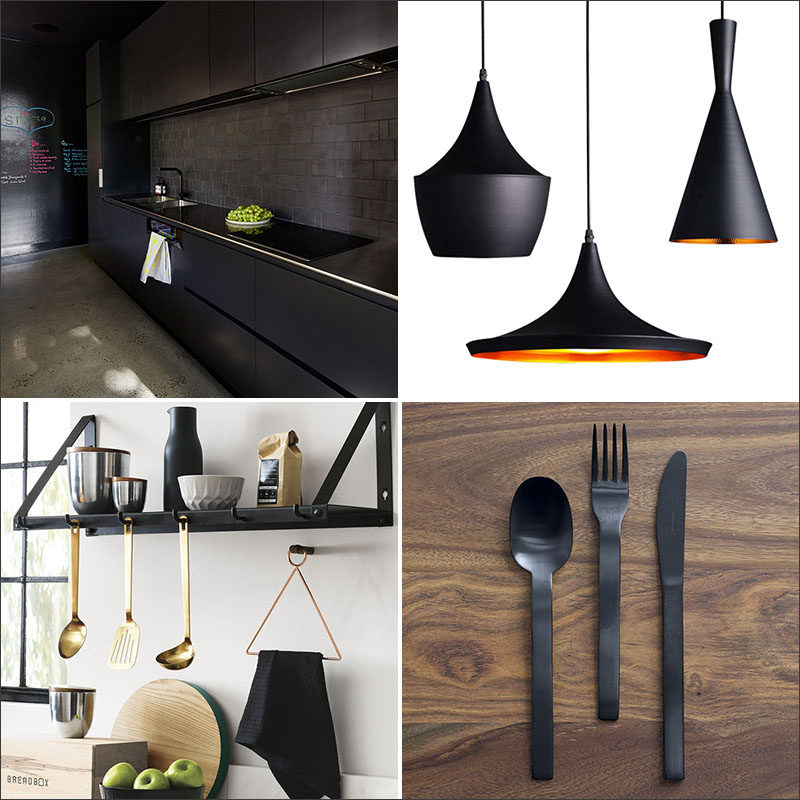 Black is an increasingly popular color were seeing in kitchens. All black kitchens make a bold statement, but you don't have to go that far.

Here are 11 examples of ways you can bring black into the kitchen either subtly or boldly.
1. Make a statement in the kitchen with black stainless steel appliances.
Black stainless steel appliances by Samsung.
2. Installing all black cabinetry is a bold way to bring black into your kitchen.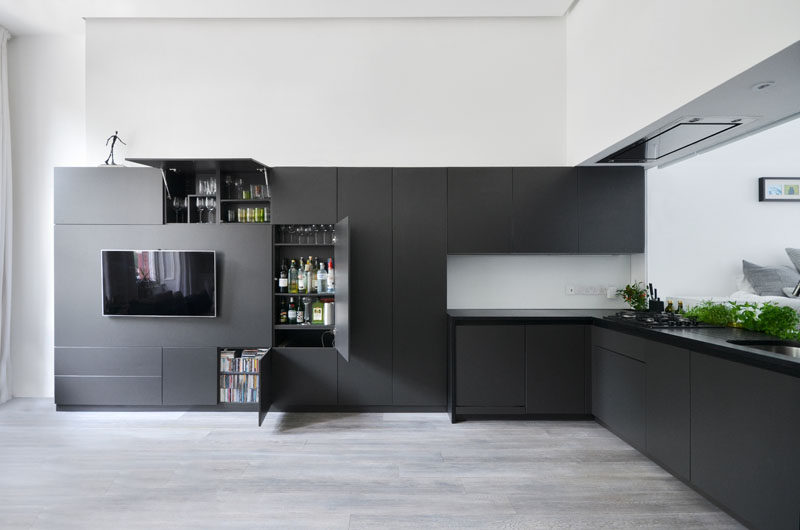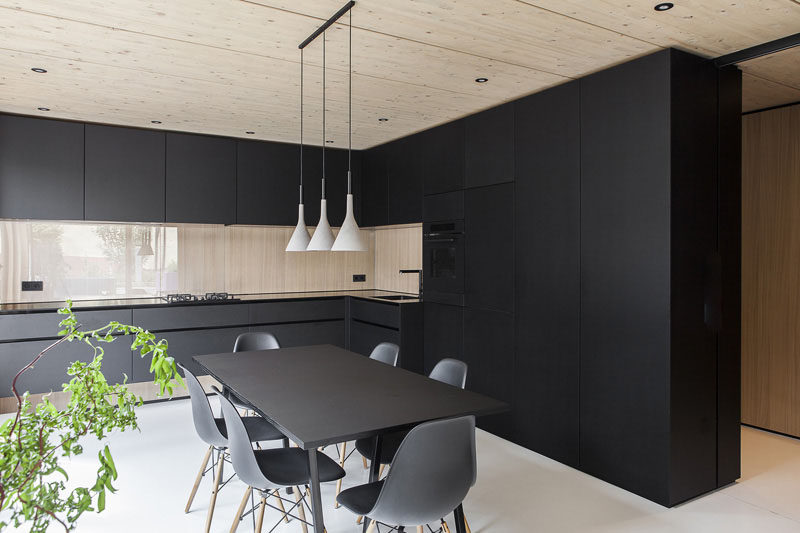 3. Hang black pendant lights above your kitchen island for a dramatic effect without the commitment of all black everything.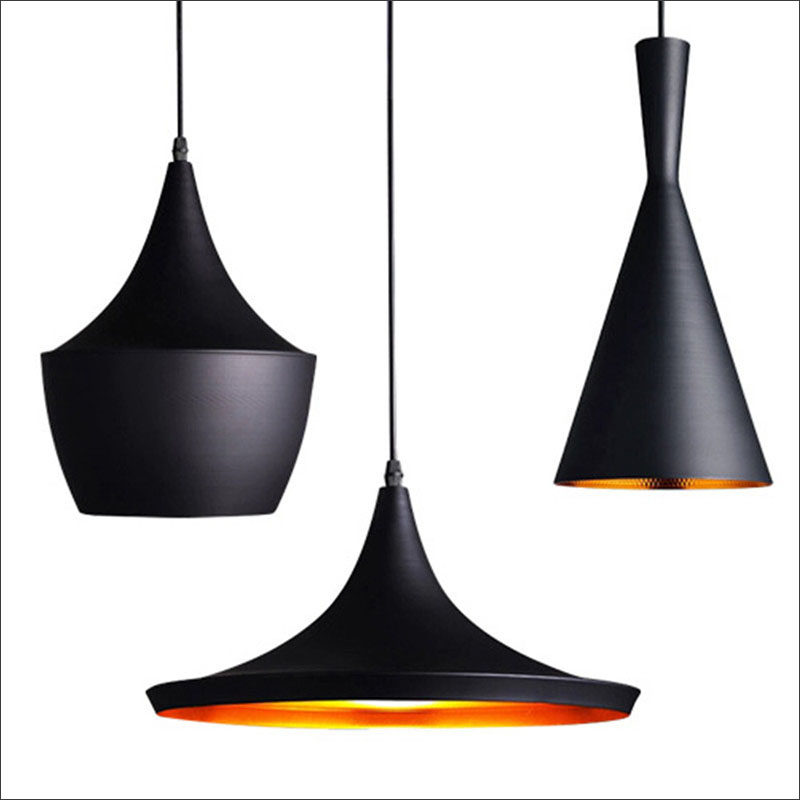 Beat Pendant Light Collection by Tom Dixon.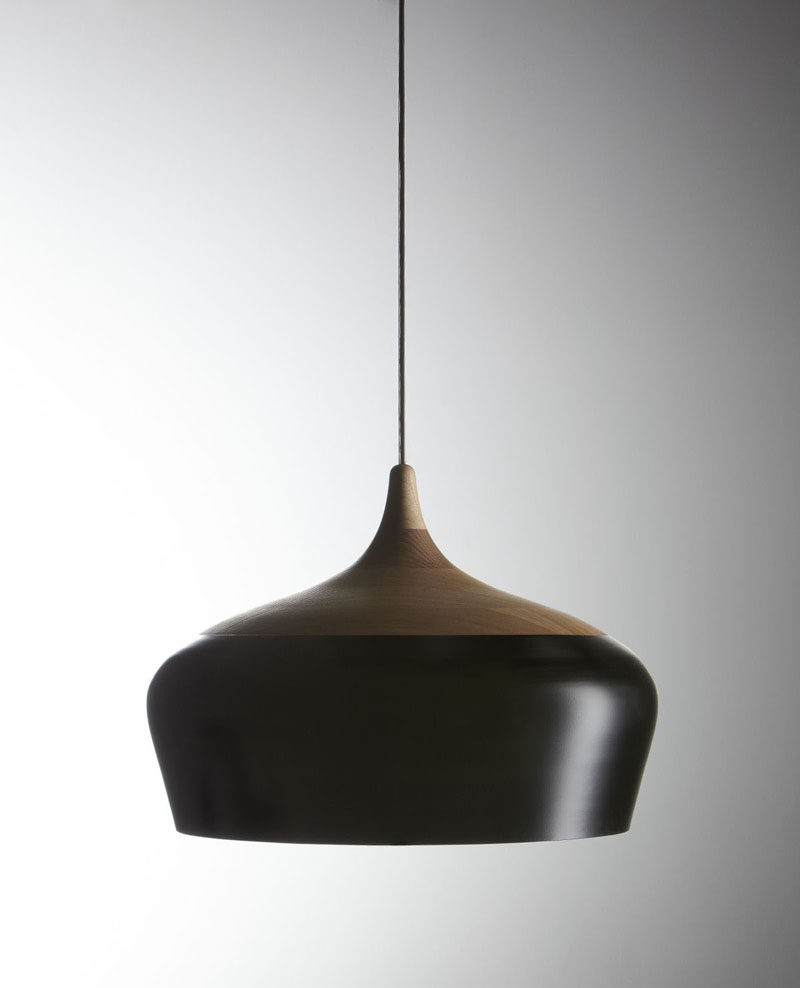 4. A black backsplash.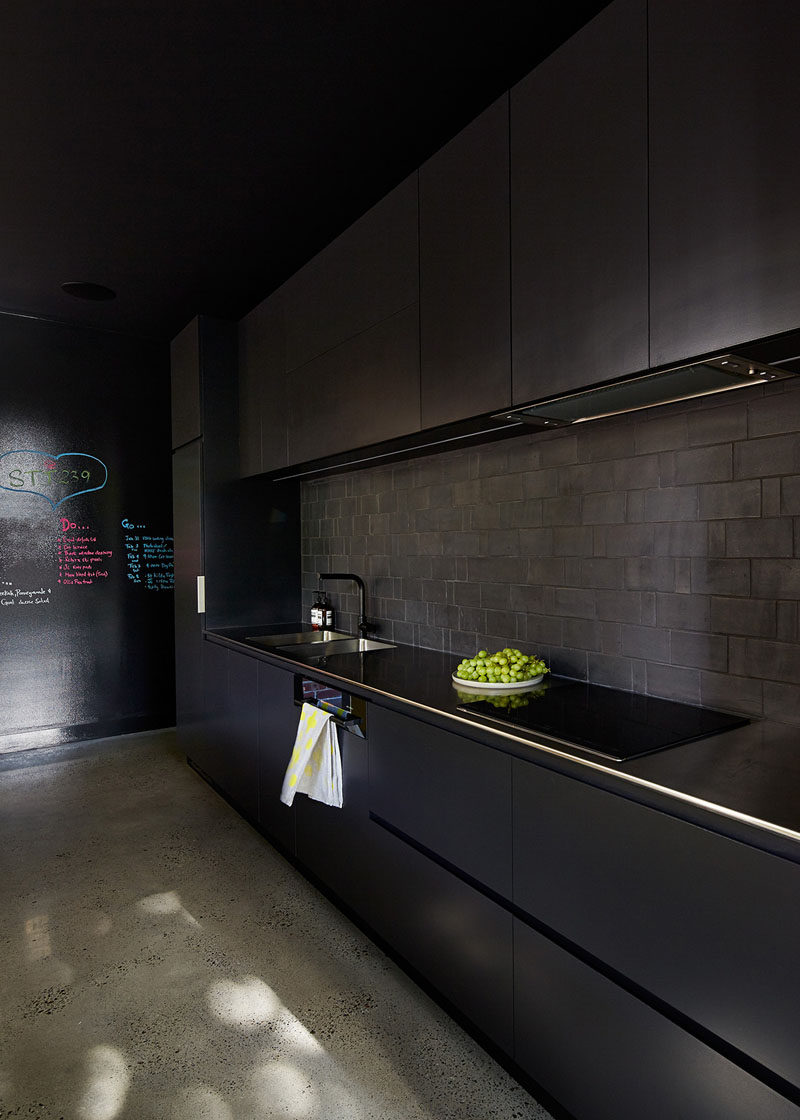 5. Black kitchens require black flatware.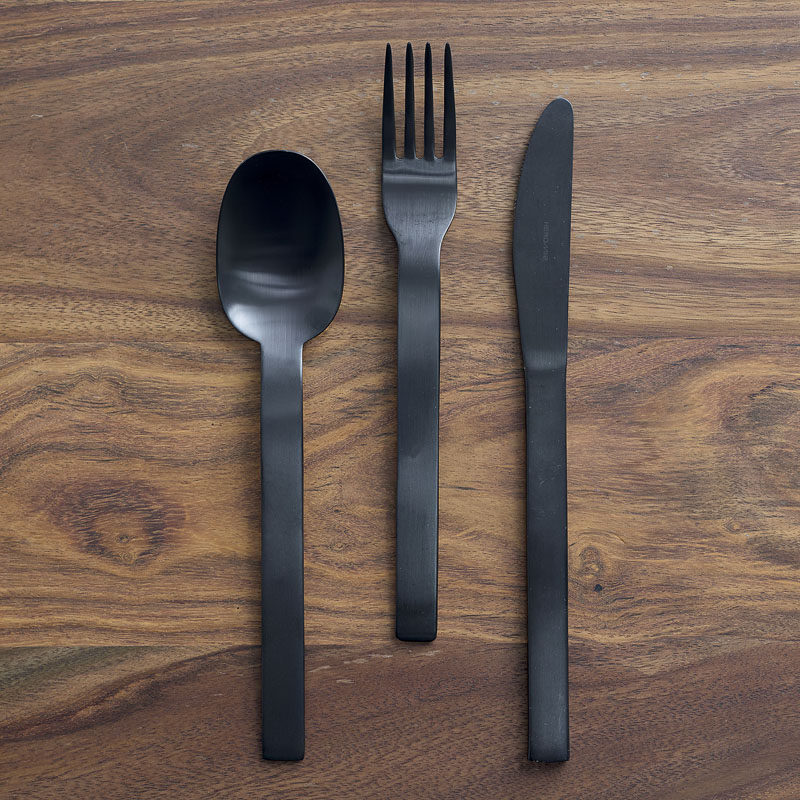 3-piece matte black flatware set from CB2
6. Black accents like shelving, hand towels, pitchers, and large bowls are easy ways to bring black into the kitchen.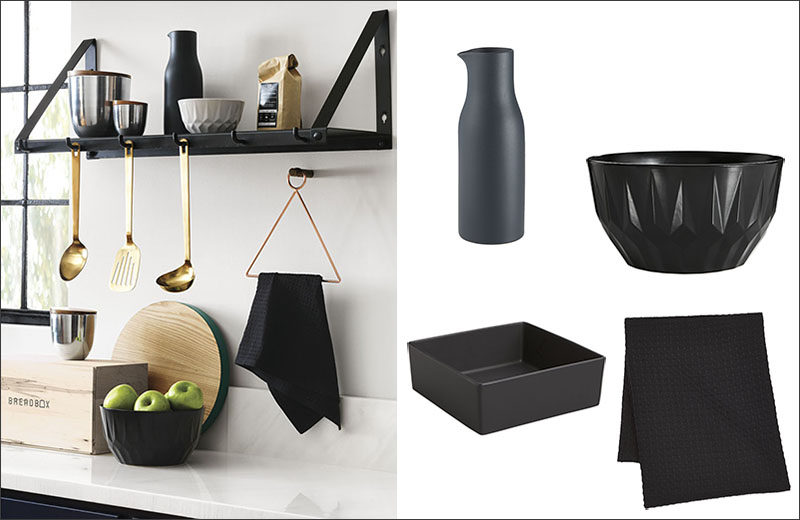 All items including the shelf, from CB2
7. A black coffee maker is a delicious way to add black to your counters.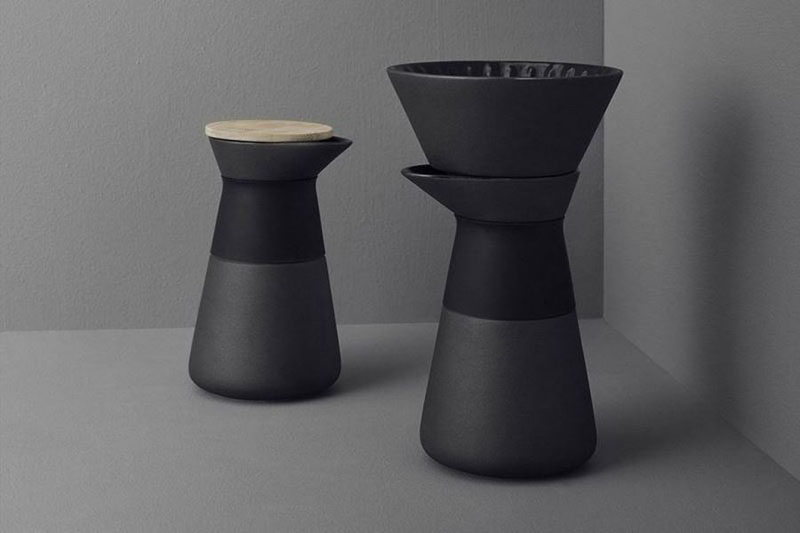 8. Garbage cans may not be the most exciting element of a kitchen, but they're certainly necessary. A black garbage can creates a stylish home for your trash.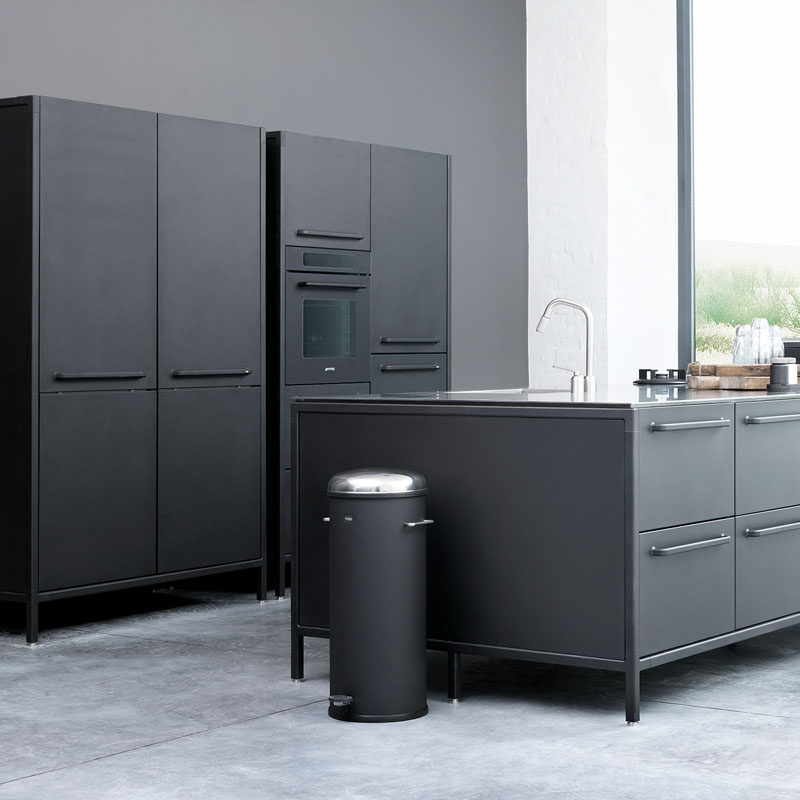 Pedal Bin from Vipp
9. If you've got an island with space for seating, bar stools can bring in black in a stylish and functional way.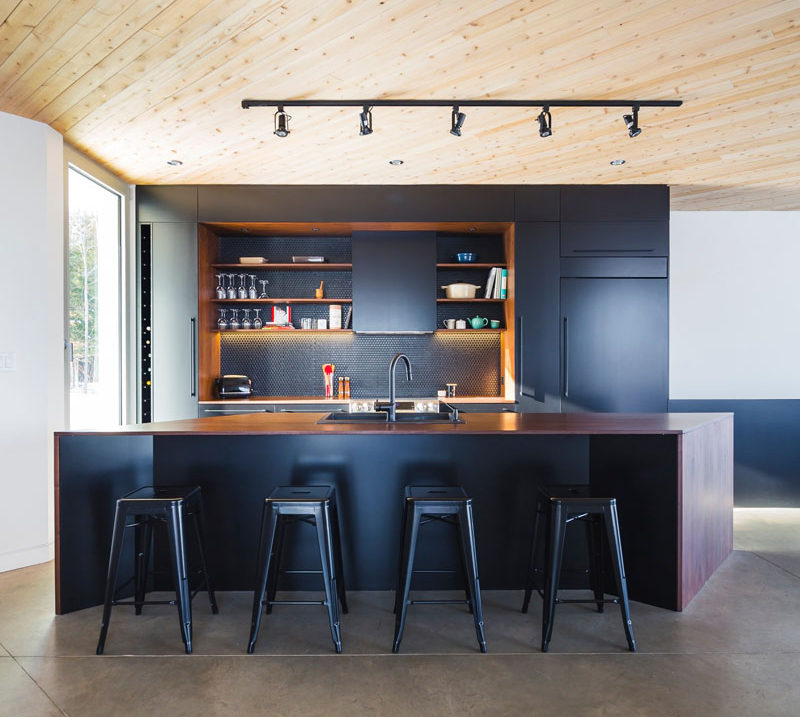 10. With a black clock hanging in your kitchen, you'll always be on time and your kitchen will always be looking classy.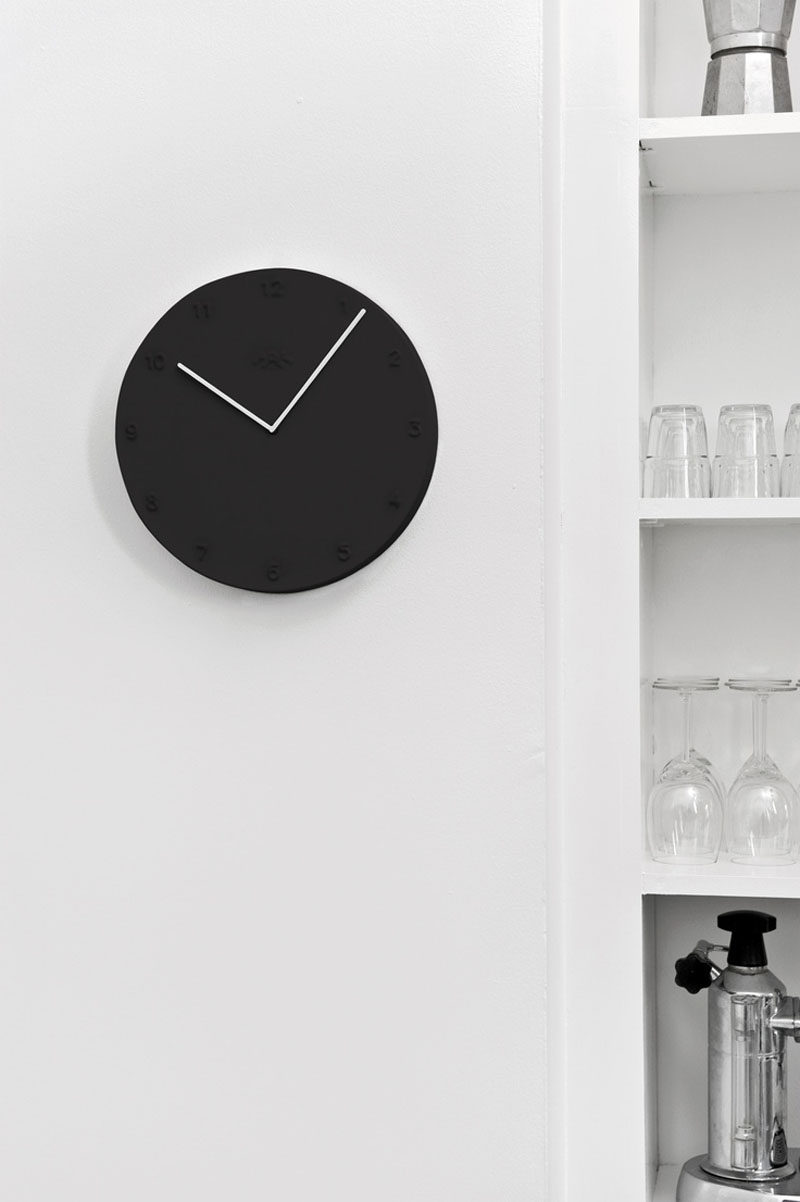 Ora Matt Black/White Large Clock by Kahler
11. A black sink and faucet can tie together all the other elements of black and make for a cohesive look.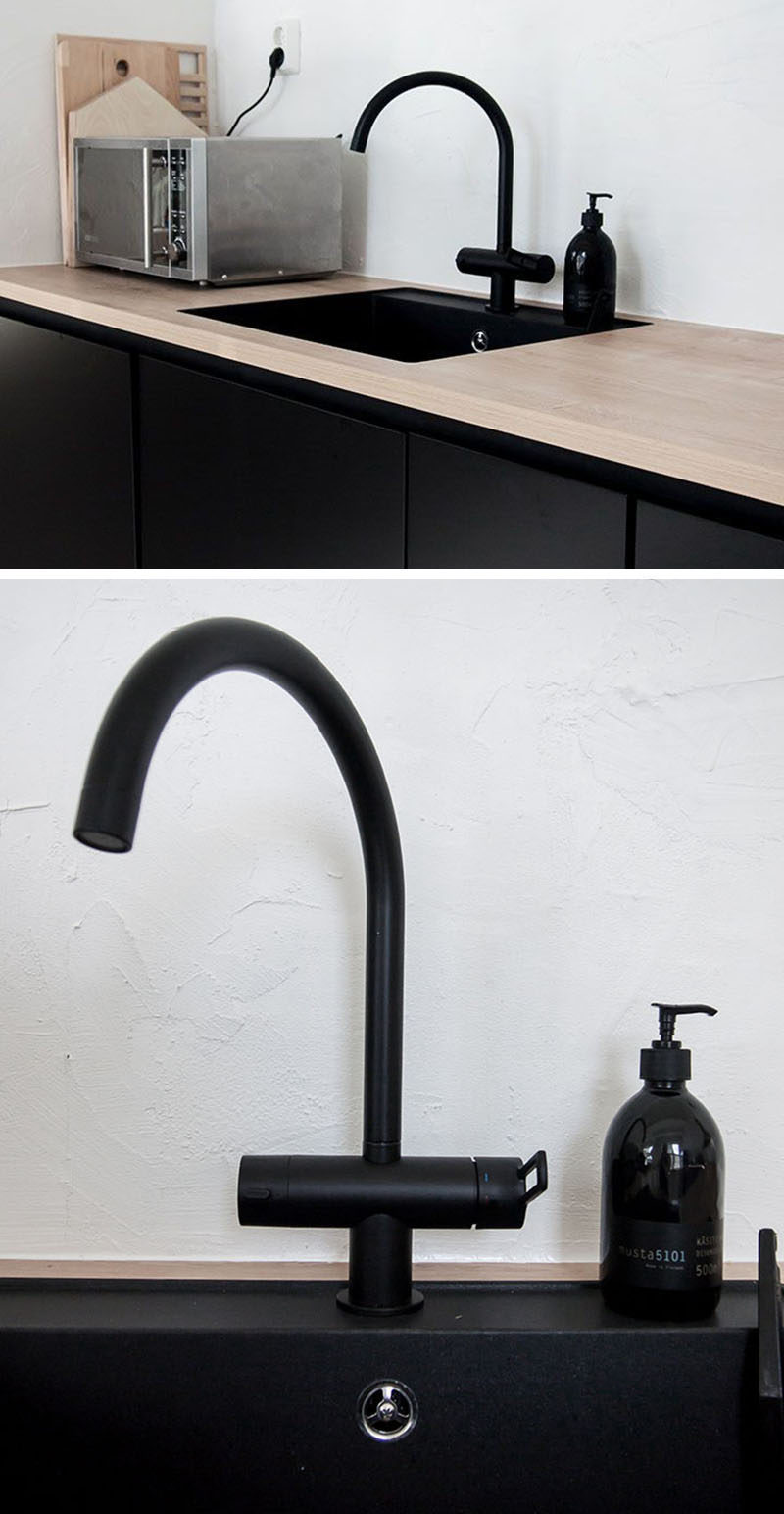 Inspiration from the home of Jutta at oblik.