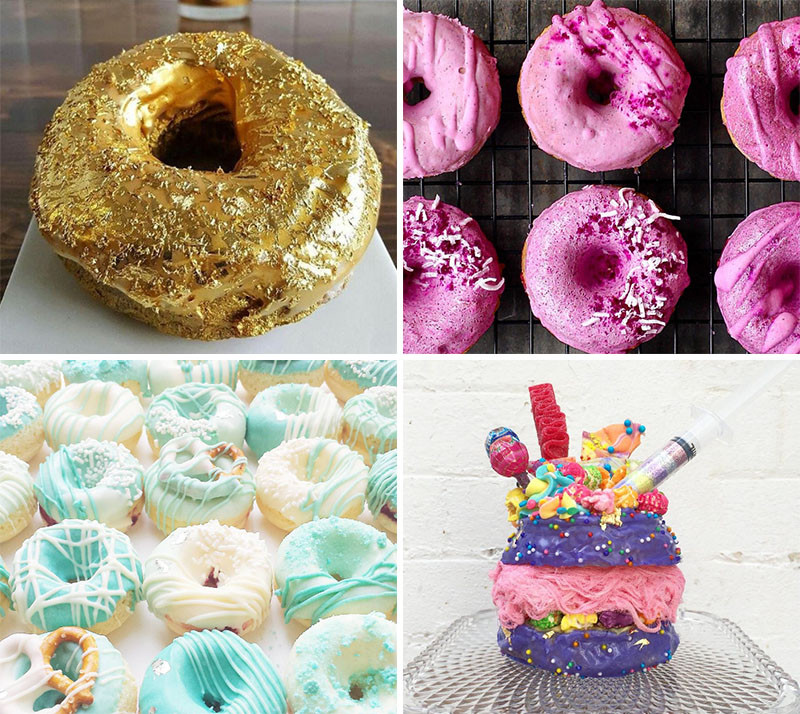 If you haven't heard, today is National Donut day! A day to indulge in the deep fried doughy deliciousness that are donuts. No matter how many incredible donuts you think you've had in your lifetime, be prepared to find yourself wondering how you've survived this long without a 24k gold foiled donut in your life.
To hold you over until you can get yourself to your nearest donut shop, here are 12 photos of donuts that are closer to a piece of art than a donut.
---
1. Quite possibly the most incredible donut ever to exist, the patron platinum donut was inspired by the Patron Margarita of the Year, The Rosa Picante. Made up of ingredients like powderized rose ashes, rose infused mousse, and a margarita gel made with Patron Platinum and a topping of edible silver leaf, this donut (that was unfortunately only available during the week of Cinco de Mayo) could almost exist in a gallery.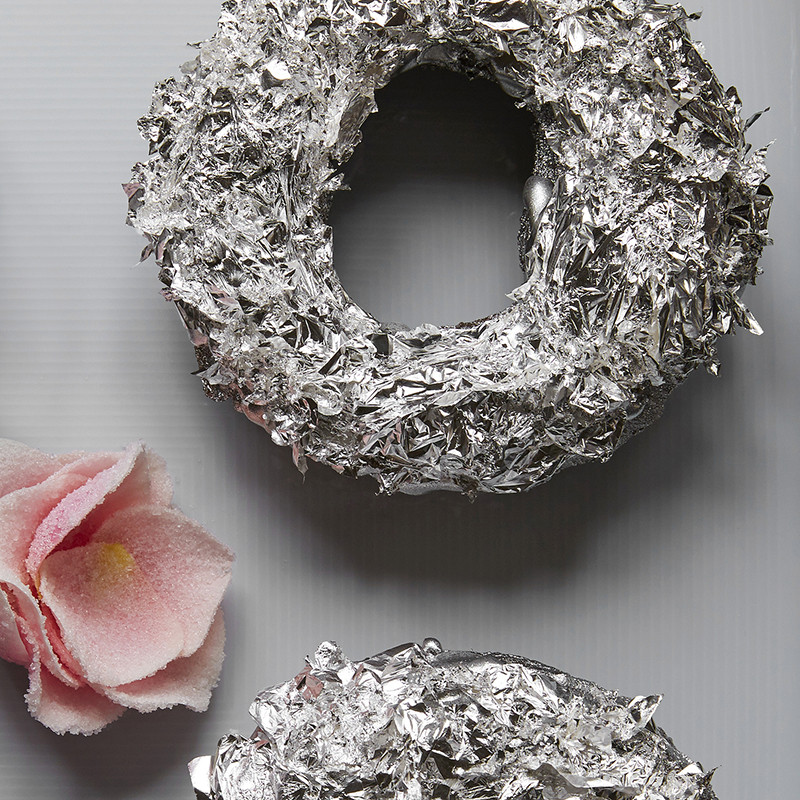 Patron Platinum Donut by Jordan Corney of the Manila Social Club
---
2. A close second, the Golden Cristal Ube Donut is coated with Cristal champagne icing, an ube mousse, champagne jelly, and dusted with 24k Gold. This one can be ordered in NYC everyday except Monday.
---
3. Summer is just around the corner and these donuts are the perfect ones to bring in the new season!
---
4. This donut takes ice cream sandwiches to the next level: strawberry glazed donut – birthday cake ice cream – strawberry glazed donut – icing – freeze dried strawberries and raspberries.

Strawberry-glazed doughnut burger by Doughnut Time
---
5. This whopper of a donut was created by Elisa Pie in honour of Doughnut Time's first birthday. The Funfetti dought is stacked with popcorn and cotton candy and topped with bubblegum glaze, sprinkles, gold leaf, vanilla unicorn butter, sprinkles, chupa chups, chocolate bark, strawberry sour strips and finished with an edible glitter syringe.
---
6. Buttercreme Lane created this incredible donut that looks more like a wedding cake than a donut…we'd still eat it though.
---
7. You might not find a pot of gold at the end of these rainbows but your taste buds will definitely still be satisfied.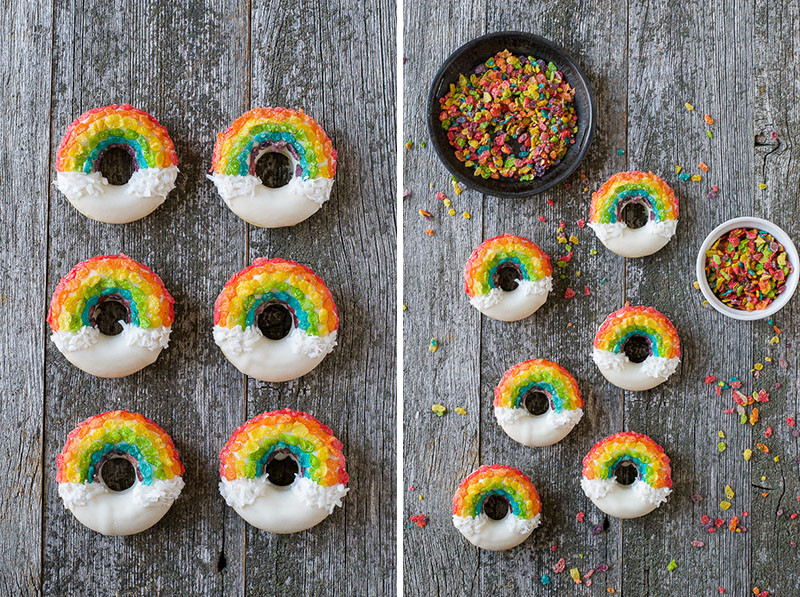 ---
8. For the kid in all of us, these Disney donuts are super cute.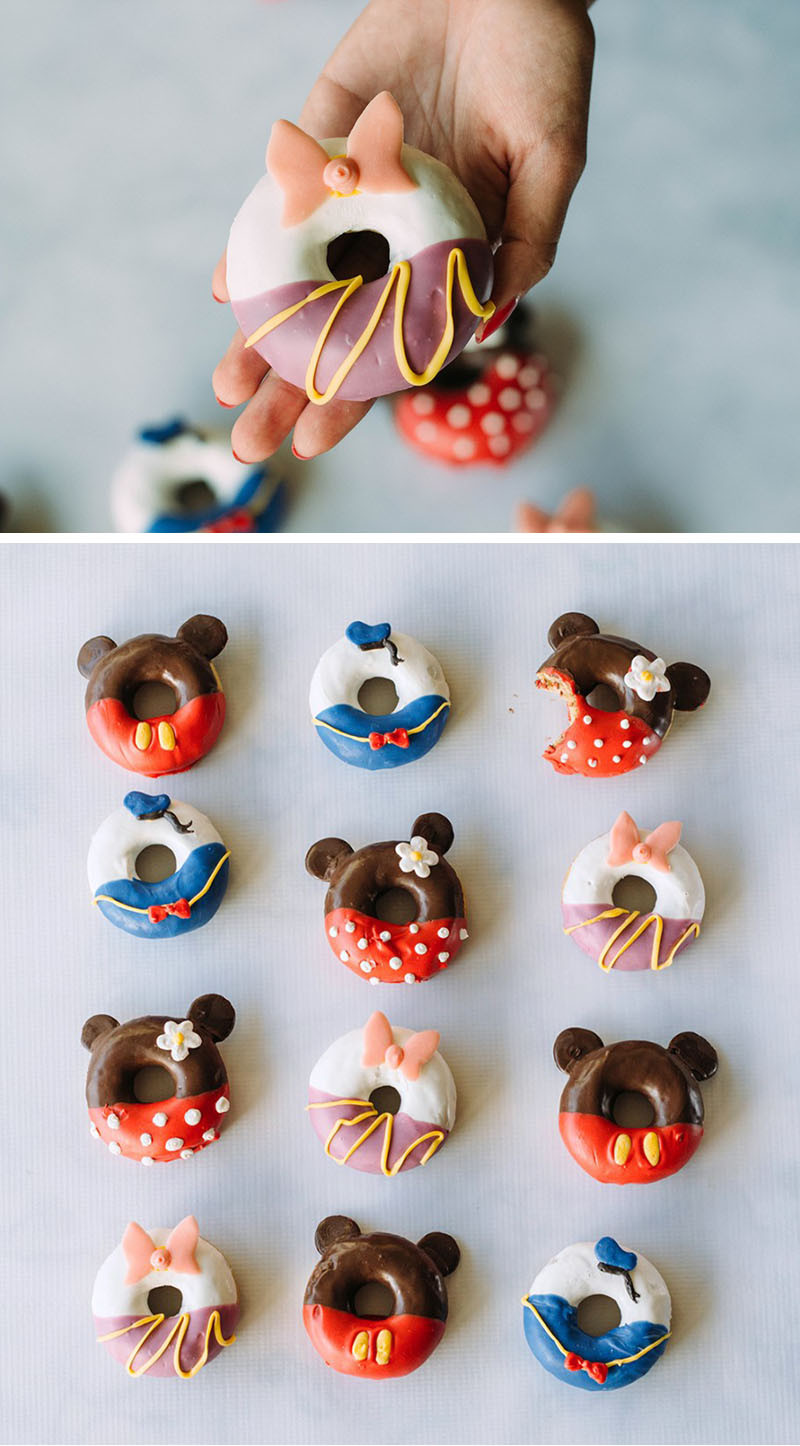 ---
9. These picture perfect purple donuts are baked vanilla and Pitaya (or Dragon Fruit)
Baked vanilla and Pitaya donuts by Panaceas Pantry
---
10. Cactus. Donuts.
Cactus donuts by aww.sam
---
11. These earl grey tea donuts with a blueberry glaze are the perfect way to get more fruit in your diet!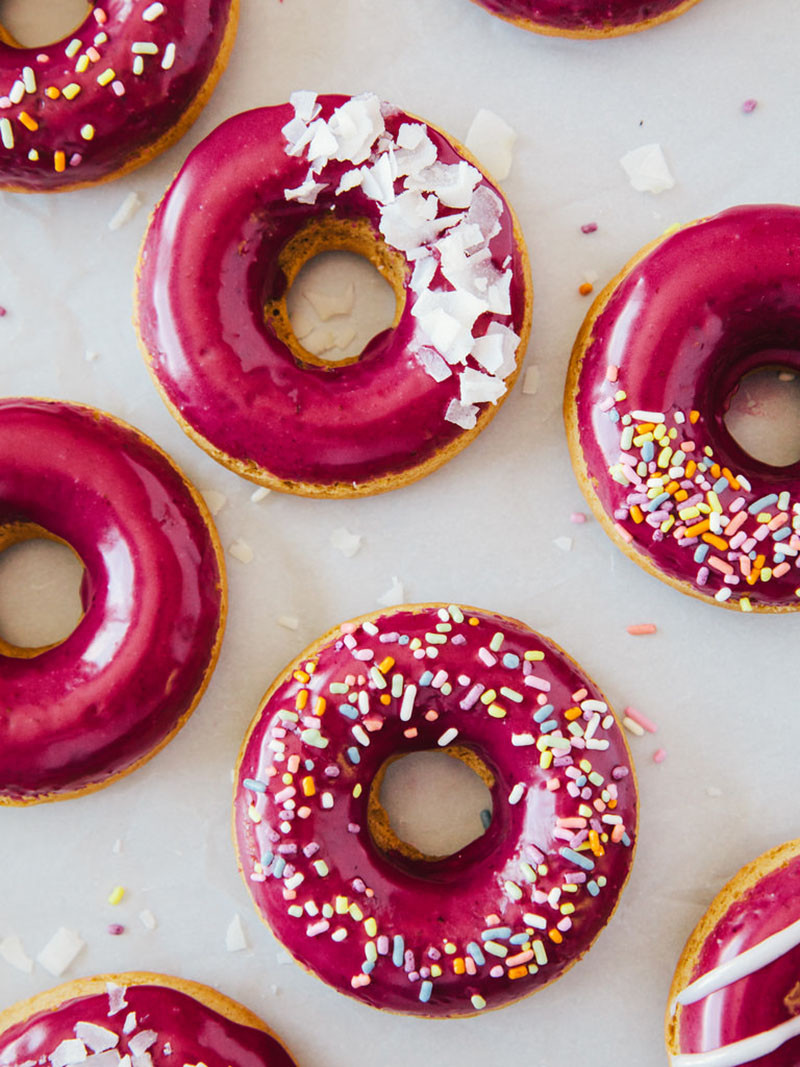 Blueberry-glazed Earl Grey Donuts (recipe here) by Oh Lady Cakes
---
12. Tiffany Blue isn't just for jewelery boxes…it comes in donut form too.
White choc raspberry minis in Tiffany Blue by Vickie Liu
---