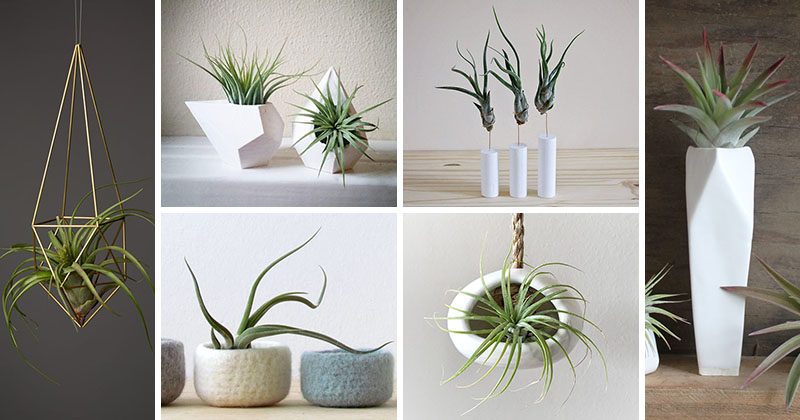 Just when you thought there couldn't be plants easier to take care of than succulents, along came the air plant (also known as Tillandsia).
These small plants get their water and nutrients from the air by absorbing it through their leaves, eliminating the need for soil or frequent watering. While they do need to be spritzed on occasion, air plants require virtually no care.
Here are 12 elegant ways to bring air plants into your home.
1. These brass air plant holders, also known as a "himmeli", are a great way to add some art to your wall, while housing your air plant as well.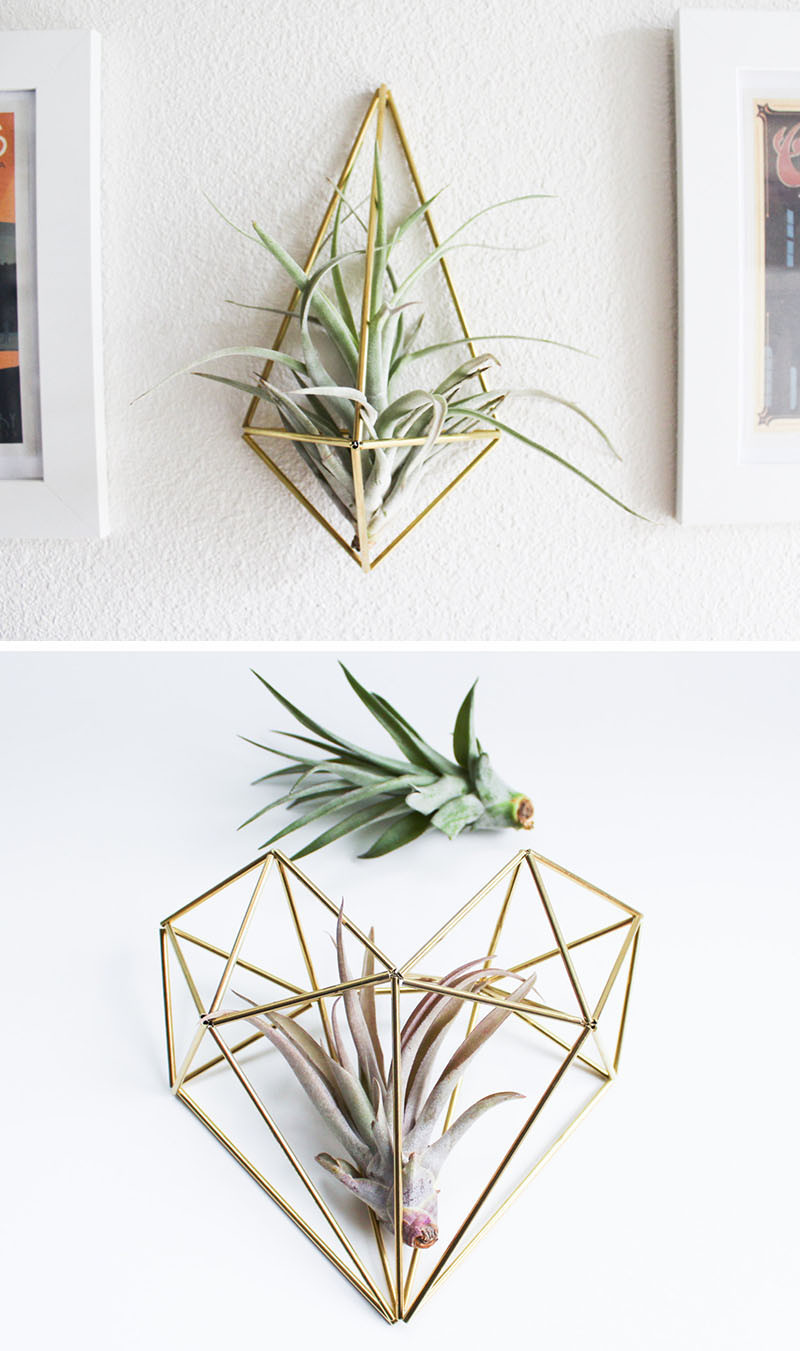 Himmeli fig. 3 Wall Sconce and The Heart by Handmade Sam Made.
2. This wooden air plant holder is a unique way to display air plants while adding a touch of wood to your decor.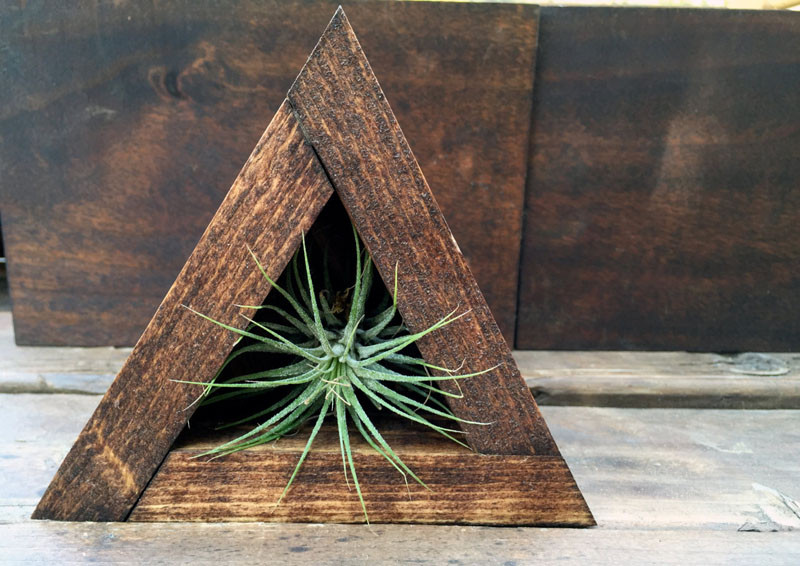 Triangle Air Plant Home by Shop Rukus
3. Add a touch of whimsy to your decor when displaying your air plants, with this tiny ceramic elephant.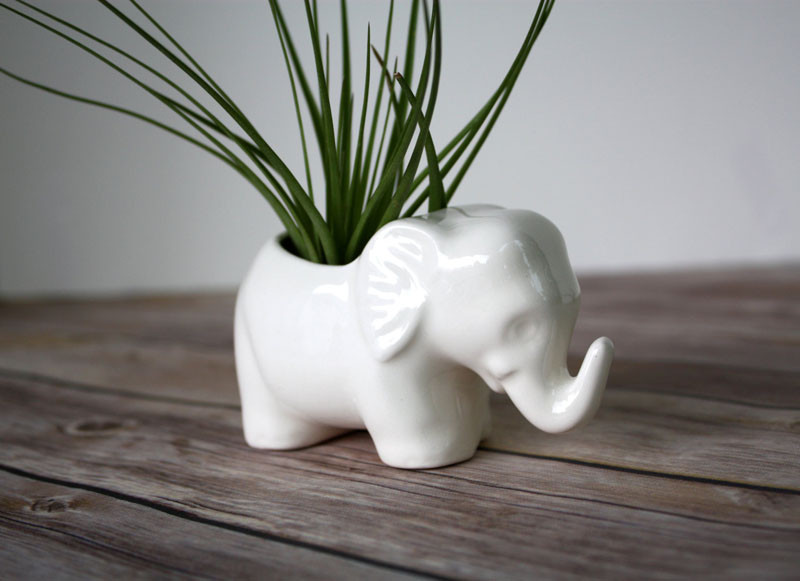 4. Planters grouped together always look good.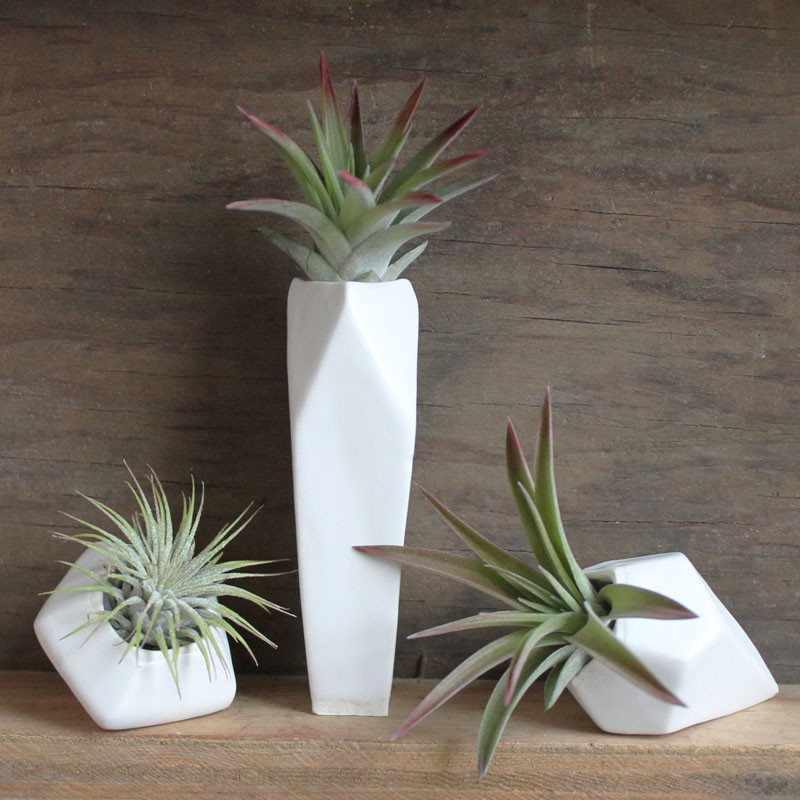 Collection of 3 Faceted Porcelain Air Plant Holders by JanelleGramling
5. This copper and concrete air plant holder gives your plants a home on the wall.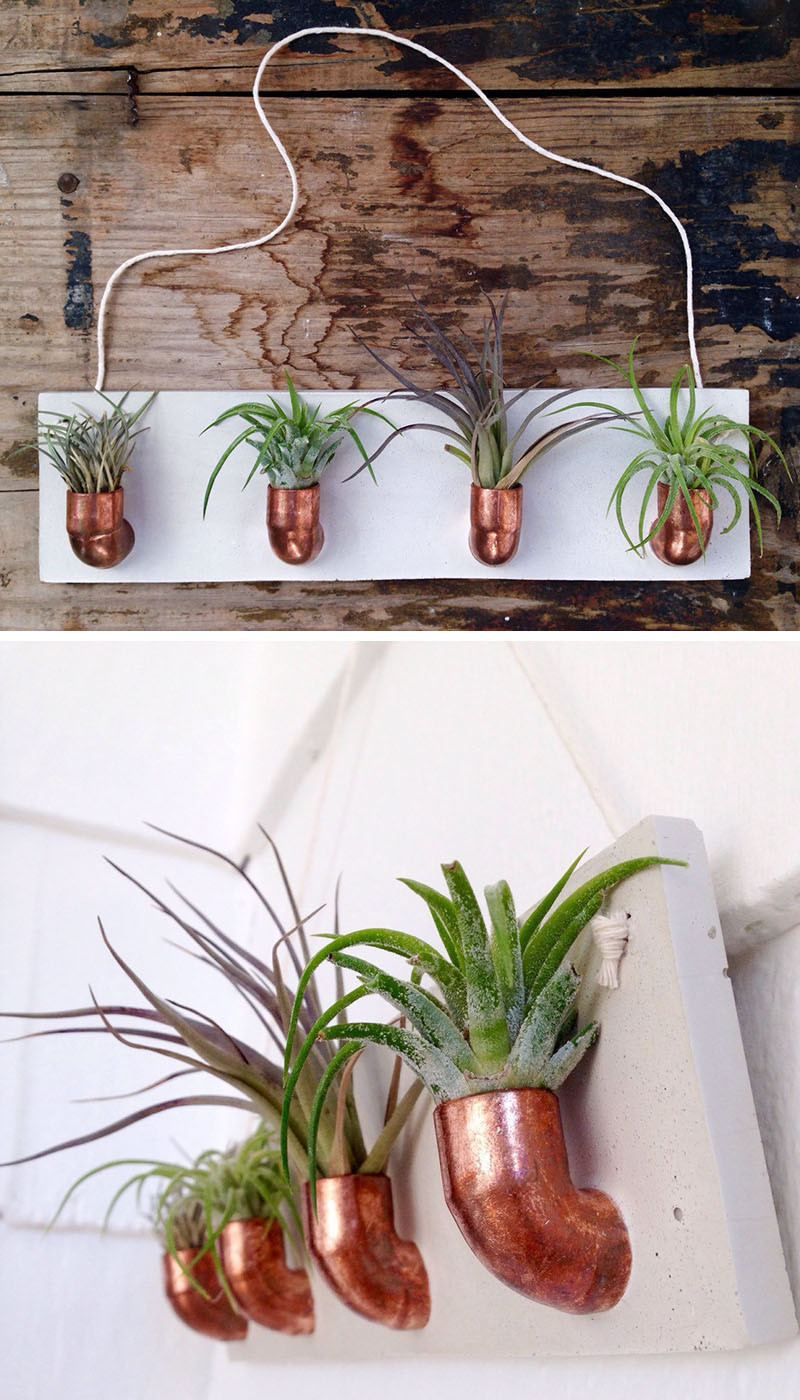 Copper + Cement Quad Air Plant Holder by Etta and Odie
6. These monochromatic hangers display your air plants from the ceiling.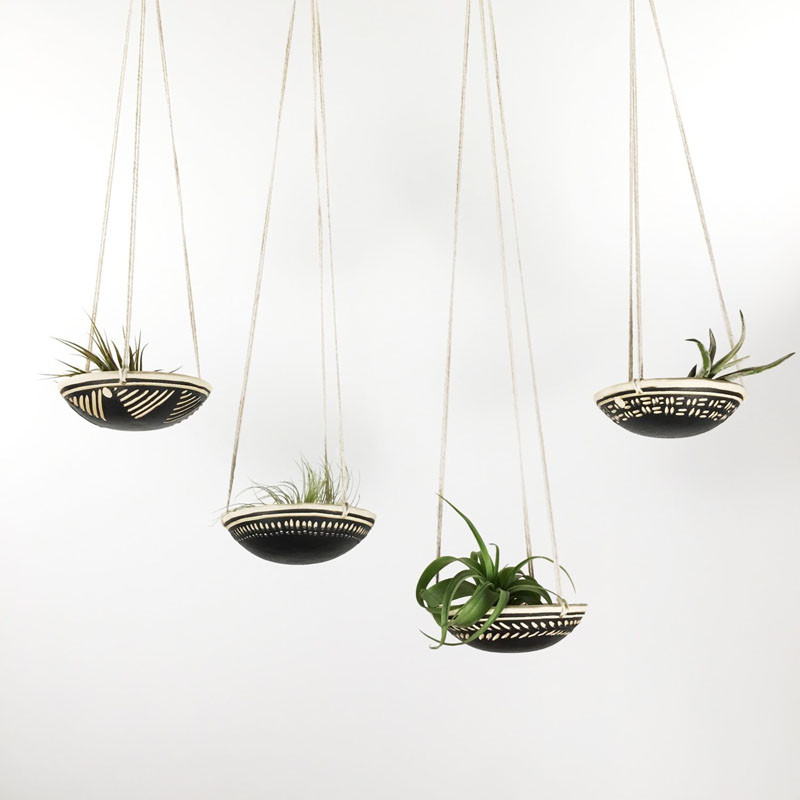 Large Air Plant Hanging Planter by Studio Giverny
7. These felted bowls make great holders for air plants, and because they come in a wide selection of colors, they can match any color scheme.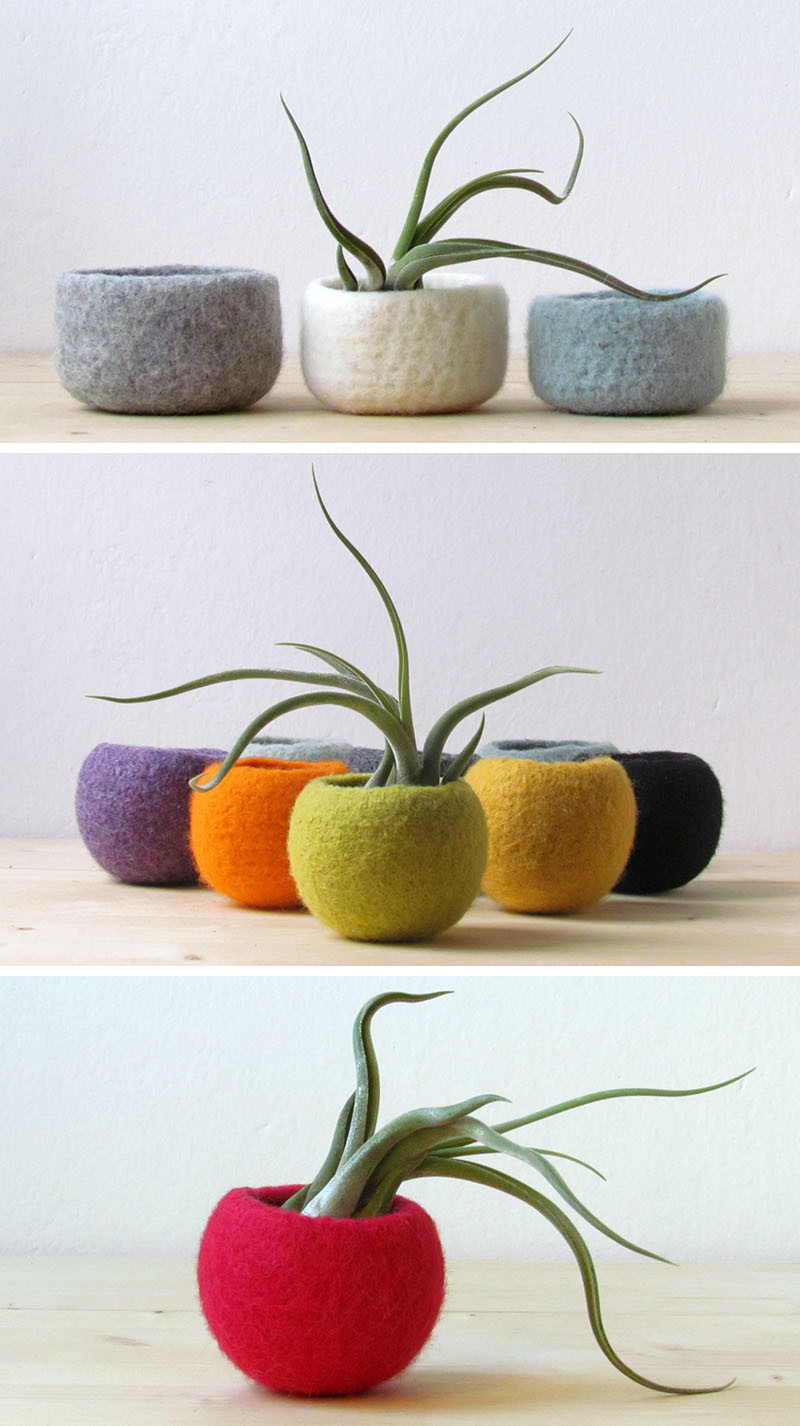 8. These air plant holders add a modern geometric element to any room.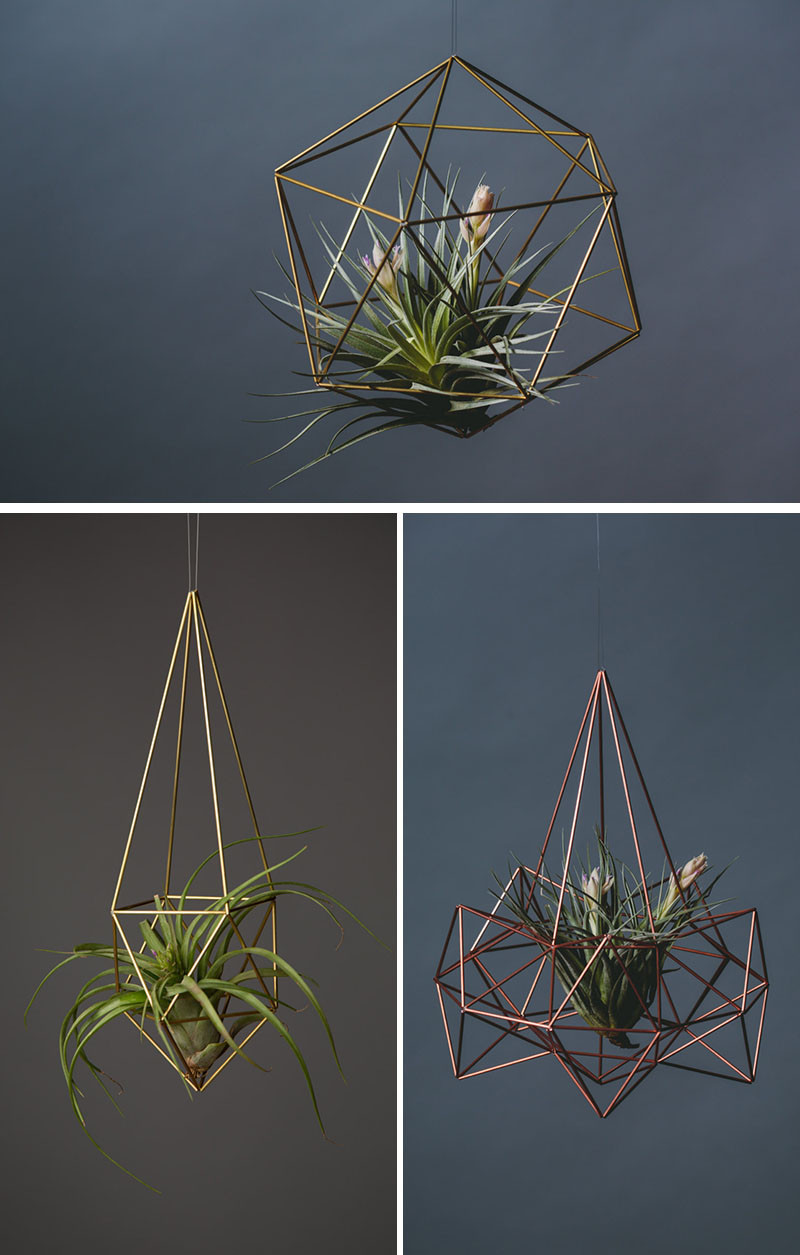 9. This ceramic air plant holder adds an additional element of nature with a sisal rope hanger.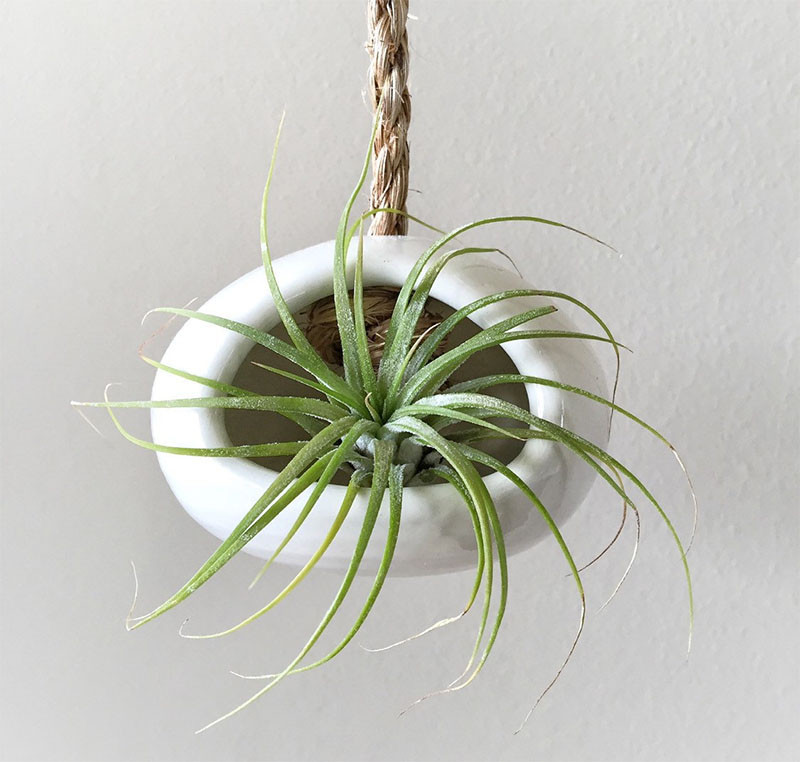 White Ceramic Wheel Thrown Air Plant Holder by ArtByJenF
10. Simple stands are another way to display air plants.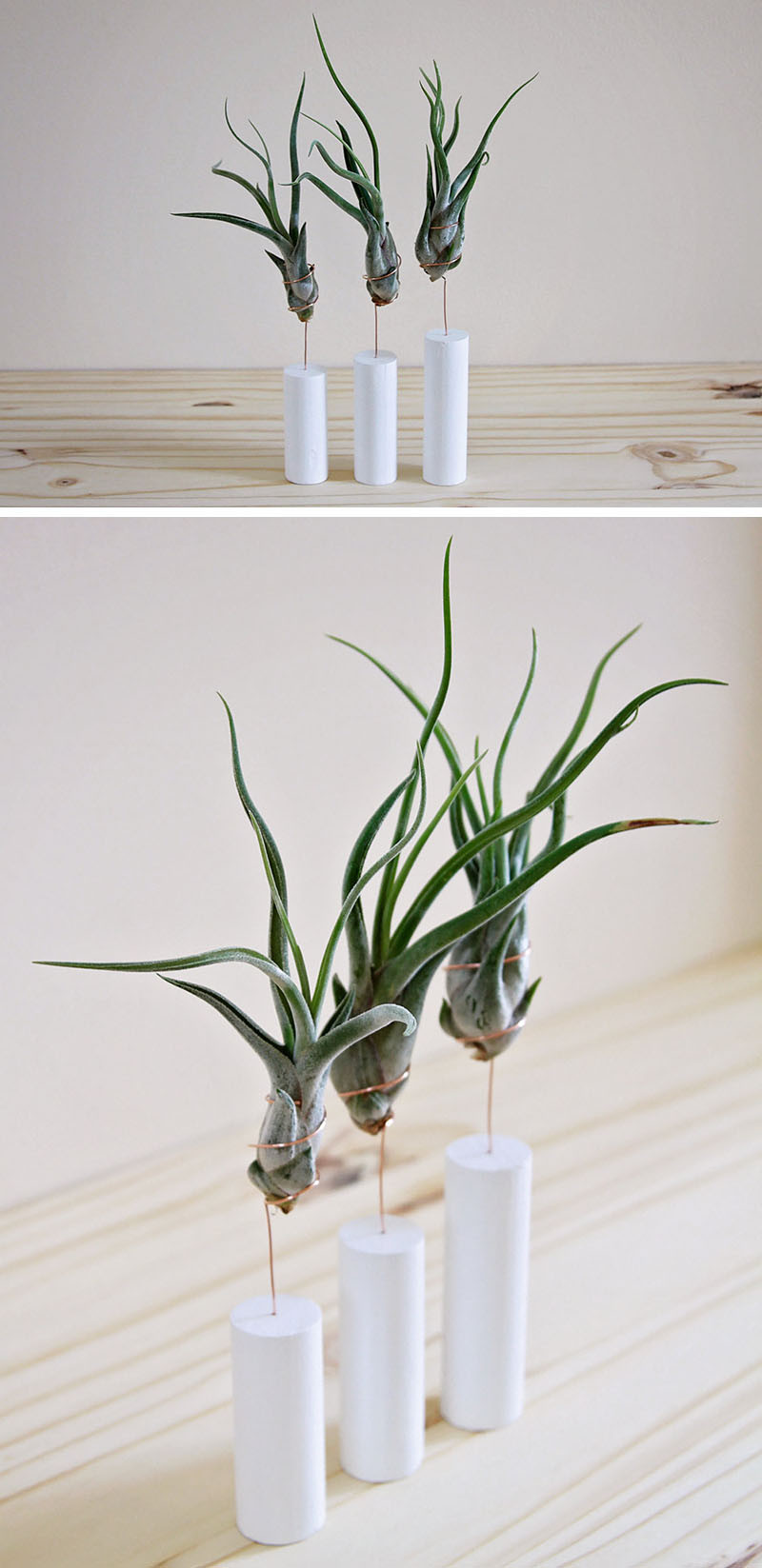 11. These teardrop designs add a touch of contemporary to your mantle.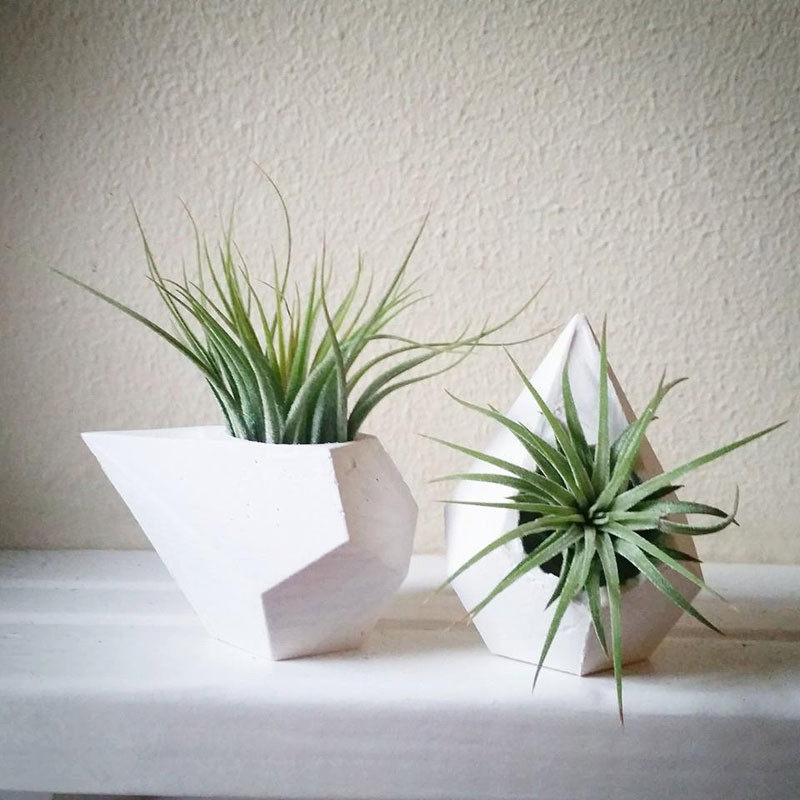 12. This frame is a great way to display all of your air plants and makes for a beautiful living piece of artwork.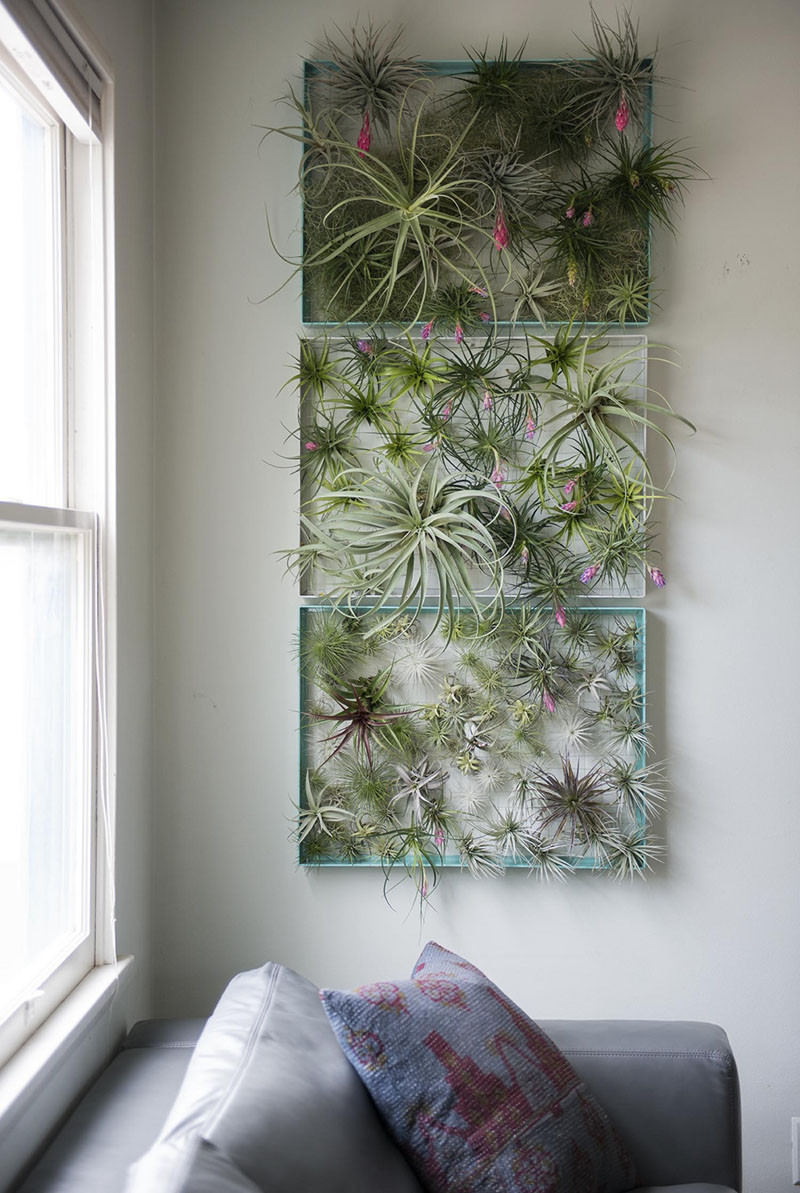 Air plant frame (Large) by Airplantman