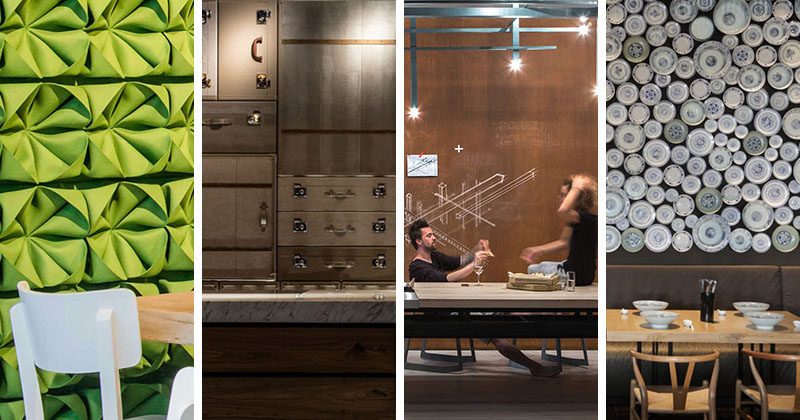 One of the great things about accent walls is there are no real rules when creating one. You really just have to make sure you're willing to commit to covering a wall in a way that's different from the rest in the room. And who says you have to use common materials? Why not use 2740 tea cups? Got some extra luggage lying around? Stick it on the wall! Let's take a look at some ideas…
---
1. FELT
Felt is an unexpected wall covering that has a few benefits to it. Not only does it look visually appealing, it can be cut and formed into shapes and designs, it helps absorb sound, and it helps to warm up cold spaces.
Multi-colored triangular pieces of felt add color to this wall that separate the child's bedroom from the rest of the home.
---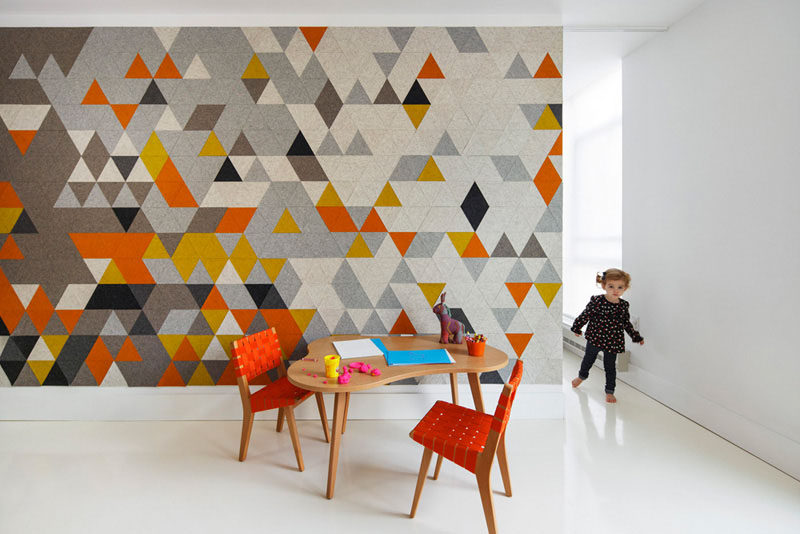 Designed by over,under. Felt wall by filzfelt. See more photos of this project, here.
---
Intricately folded pieces of green felt attached to this wall give it dimension, texture, and brighten up the room.
---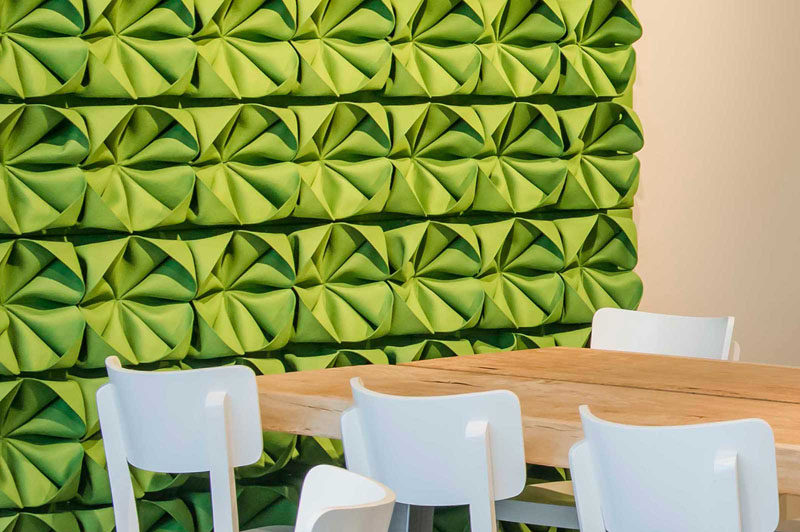 ---
There are so many different object you can use to create an accent wall, really you're only limited by your imagination.
---
2. LUGGAGE
The wall behind the check-in area of this hotel is made of luggage cases in all different positions to create depth and intrigue.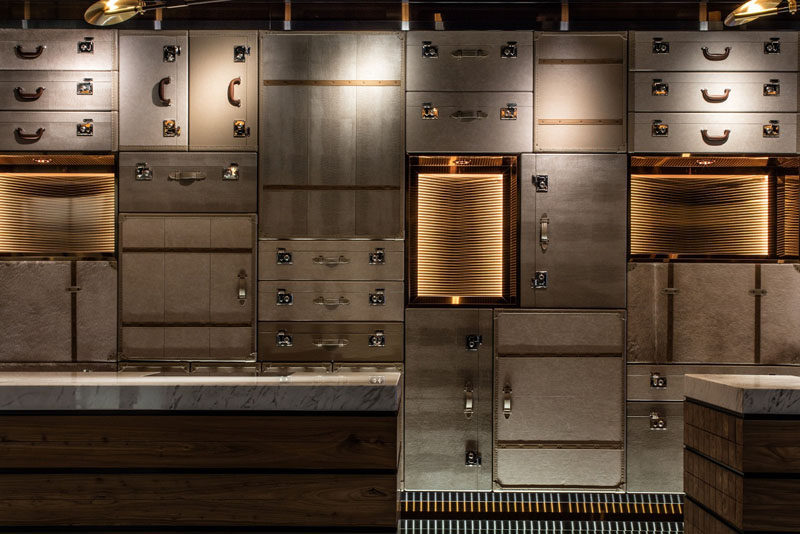 Designed by CL3 Architects. Photography by Edmon Leong. See more photos of this project, here.
---
3. WINE WALL
Is a single wine rack just not enough for you anymore? Turn an empty wall into a massive wine holder, like this one.
---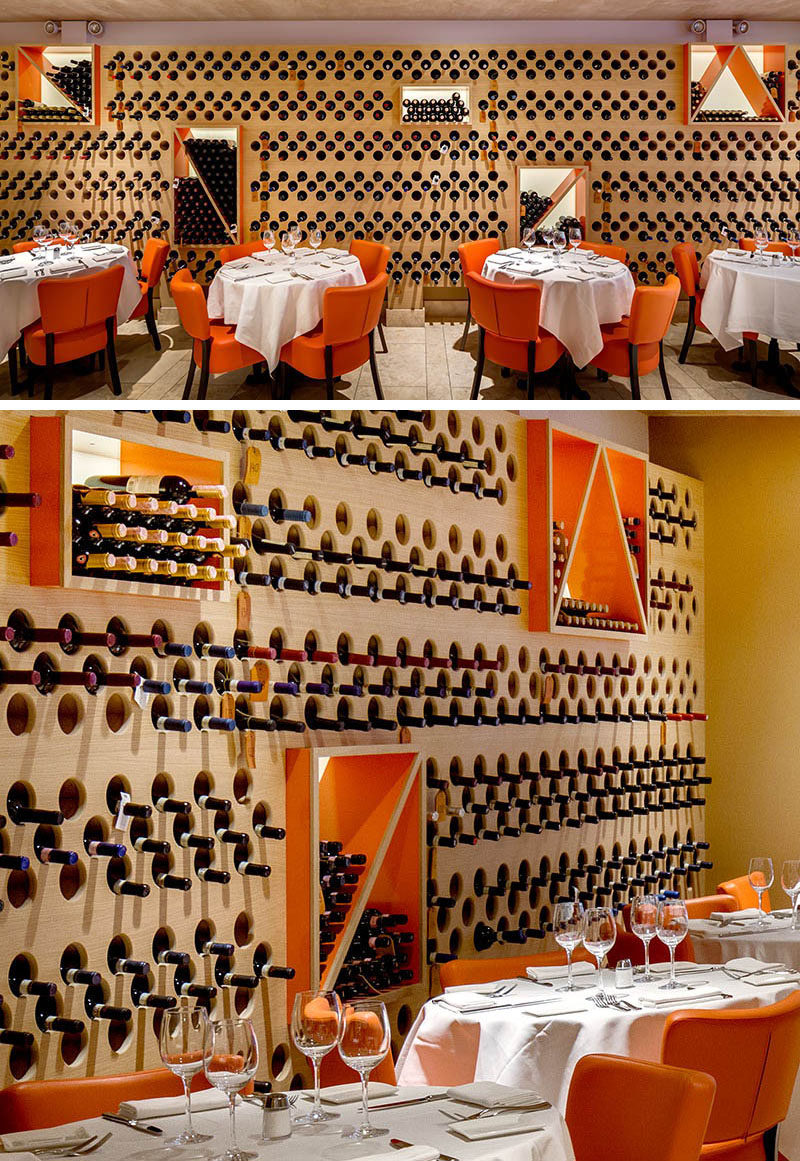 Designed by ARQMOV Workshop. Photography by Rafael Gamo. See more photos of this project, here.
---
4. ADD SOME LIGHT
Create some soft lighting by adding small shelves to an entire wall and filling them with tiny lanterns. You'll get the benefit of their ambient lighting and will also fill up the large wall.
---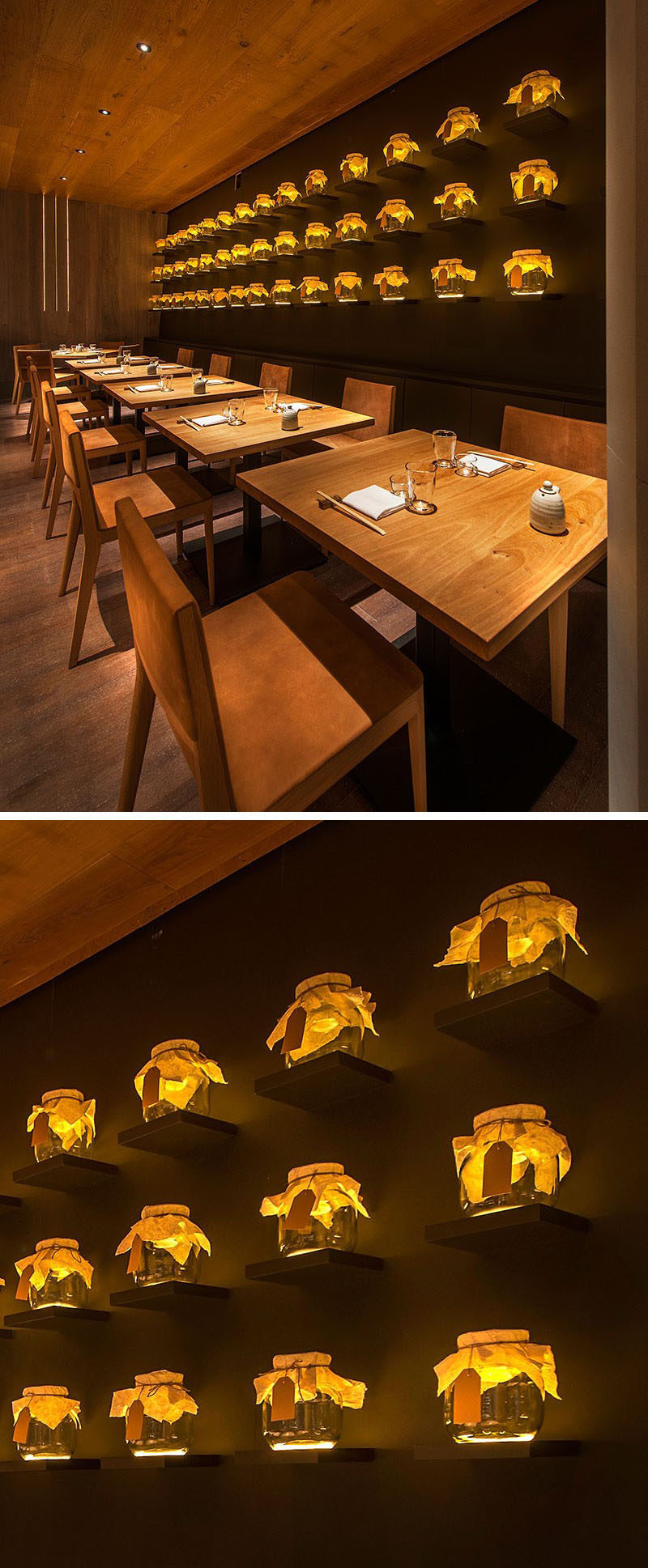 ---
5. TEACUPS
Do you ever open your cupboard of mugs and feel overwhelmed by the excessive number of them? If so, put them on your wall like this one in a Polish cafe that's made up of more than 2700!
---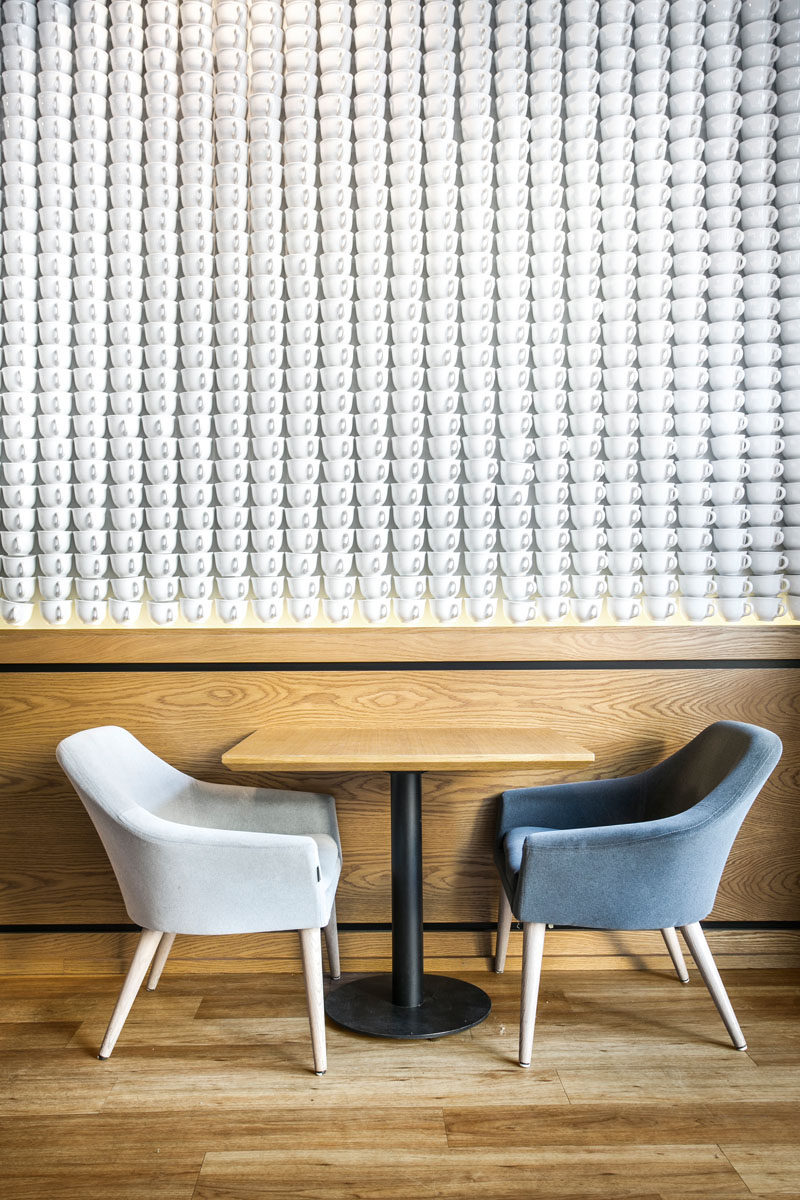 ---
6. CERAMIC PLATES
Much like the teacup idea, this accent wall holds hundreds of ceramic plates in all different sizes to create a unique design element.
---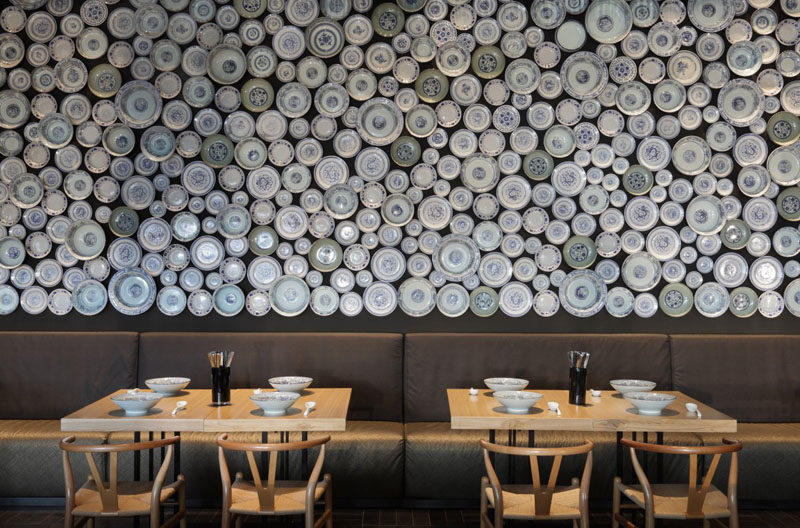 ---
7. COFFEE POTS
This cafe has a wall of coffee pots that appear to be floating along its surface.
---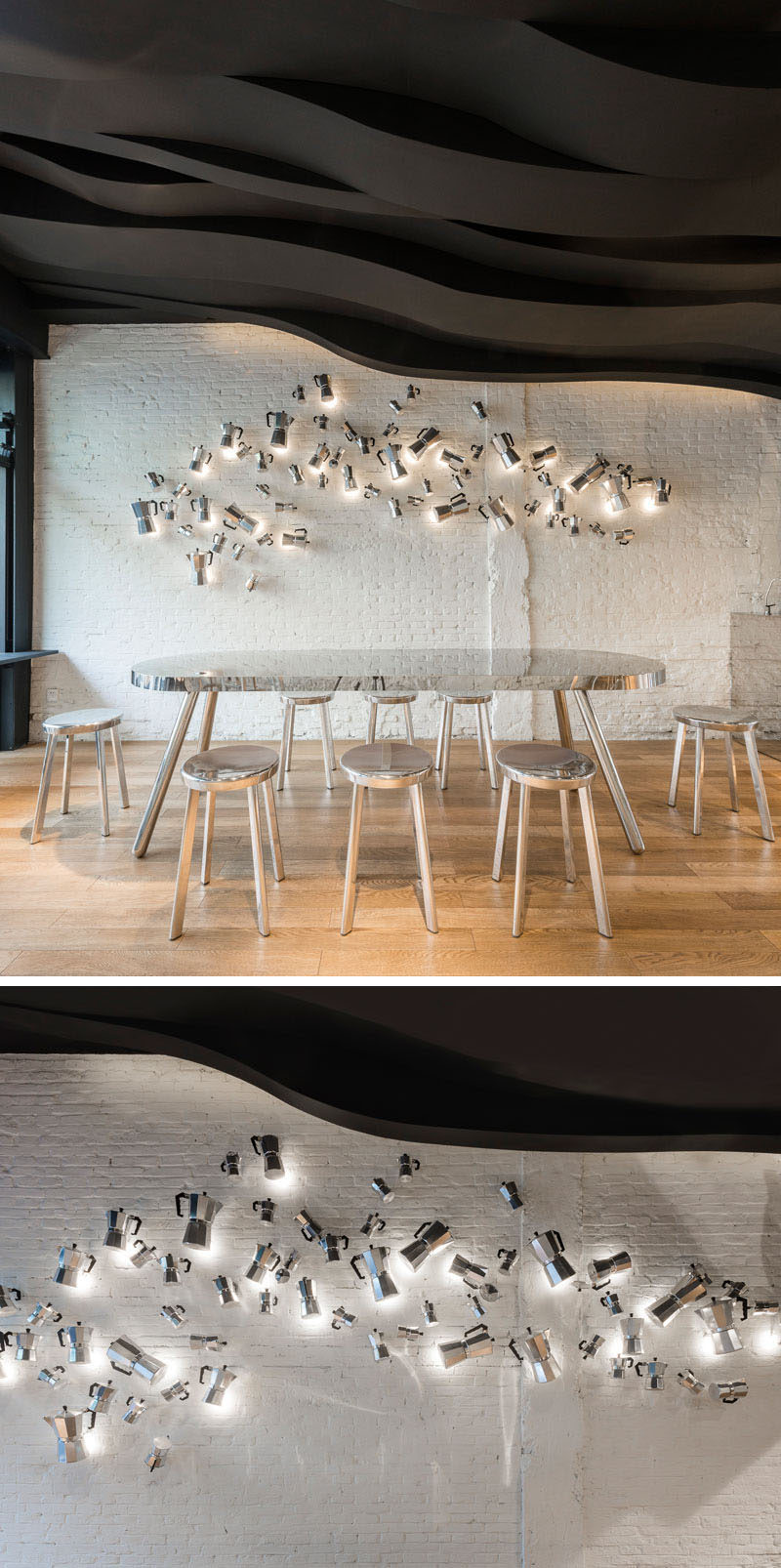 Designed by Alberto Caiola. Photography by Dirk Wieblen. See more photos of this project, here.
---
8. BOWLS
This Asian-American fusion restaurant has bowls installed on the wall to create a unique look that fits with what they serve.
---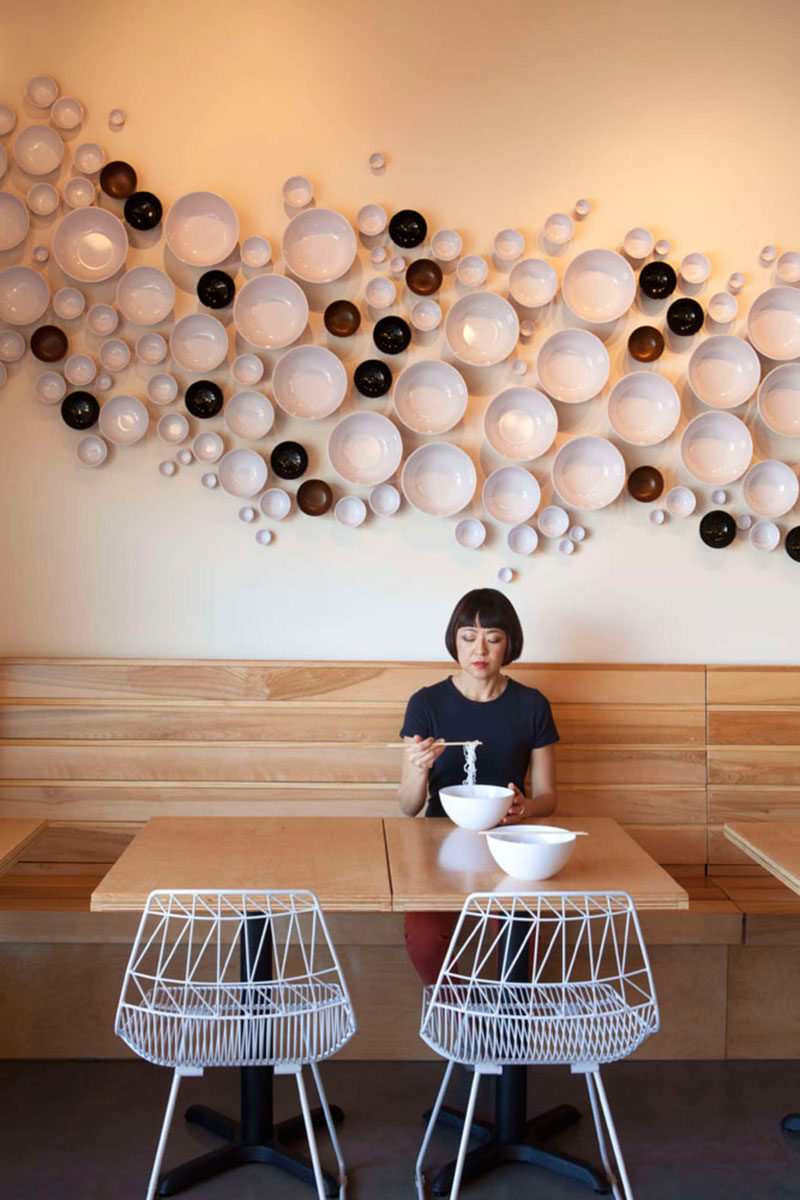 ---
9. CORK
Made from the fleshy part of a cork tree, these panels of cork bring a natural feel to this modern bathroom.
---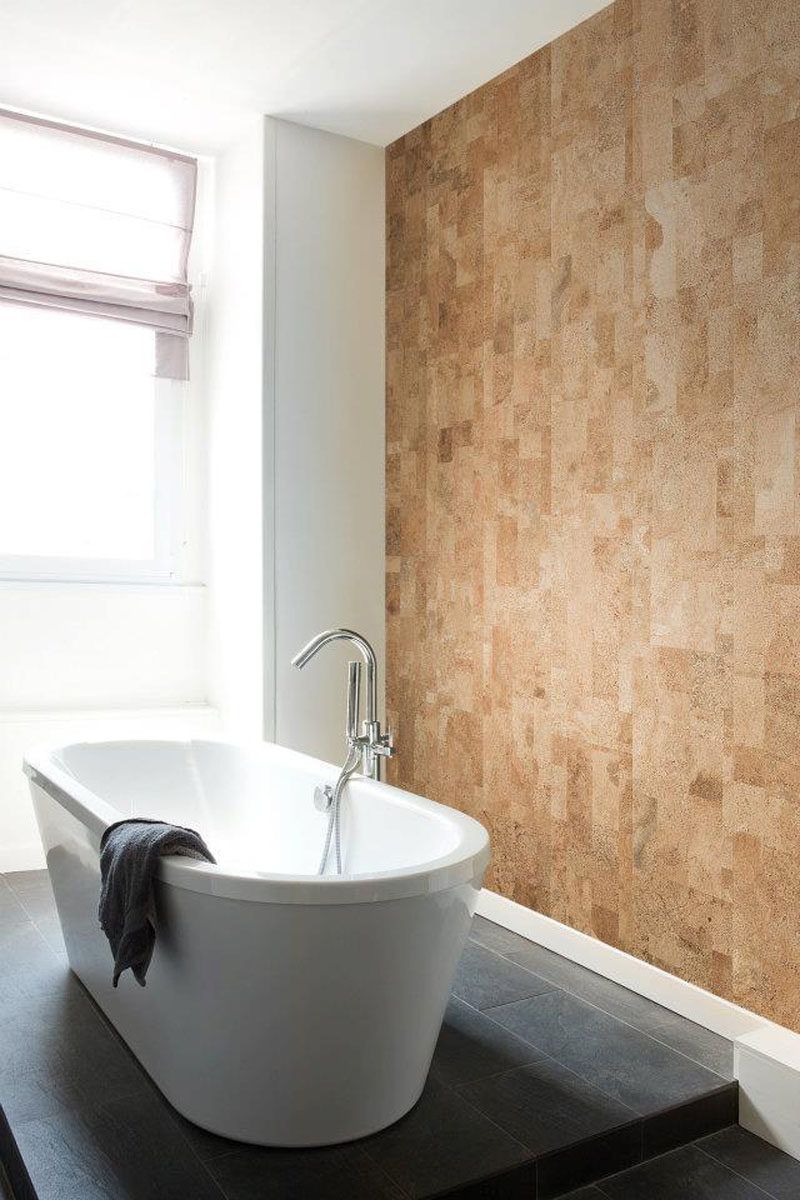 Cork Wall Tiles by Wicanders
---
For something a little more industrial.
Adding a metal wall to your interior creates a more industrial feel in your space and, depending on the type of metal you choose, brings in texture, color, and depth.
---
10. COPPER WALLS
A wall made of copper panels adds shine and texture to the interior of this restaurant.
---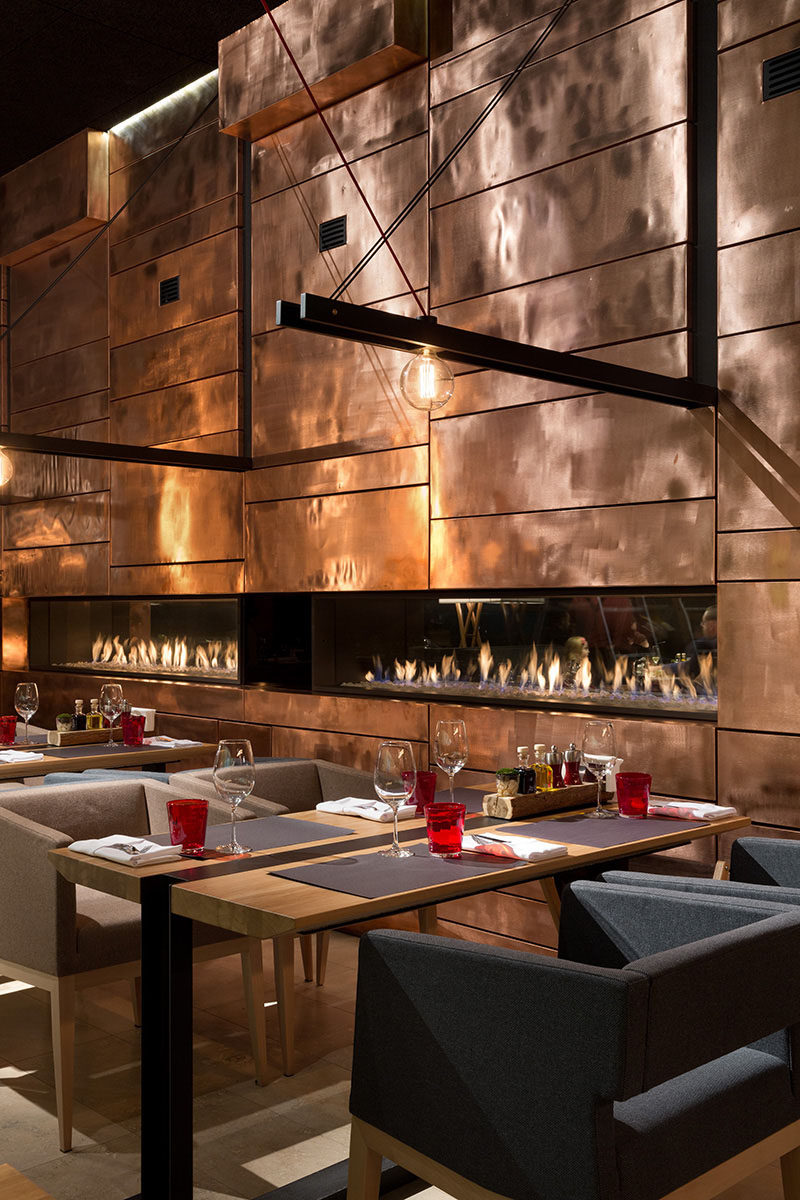 ---
11. WEATHERED STEEL
This weathered steel accent wall runs the length of the apartment and provides a place to get creative should inspiration suddenly hit.
---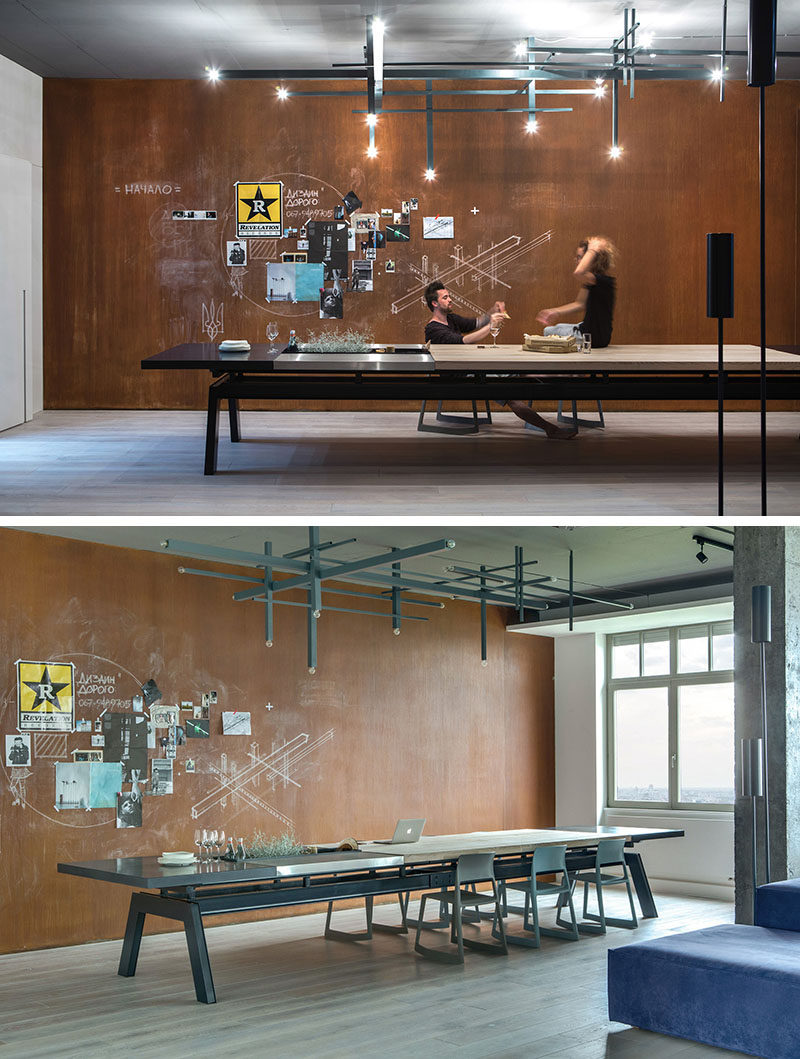 Designed by 2B.group. Photography by Andrey Bezuglov, Slava Balbek. See more photos of this project, here.
---
And don't forget you can always have some fun.
---
12. CHALKBOARD WALLS
A chalkboard accent wall brings bold fun into any space. As soon as you add colorful characters, pictures, and quotes, it takes on a whole new feel and becomes a fun spot to gather at.
The chalkboard wall in this family living room provides the kids with a spot to get creative and encourages the entire family to unleash their inner child.
---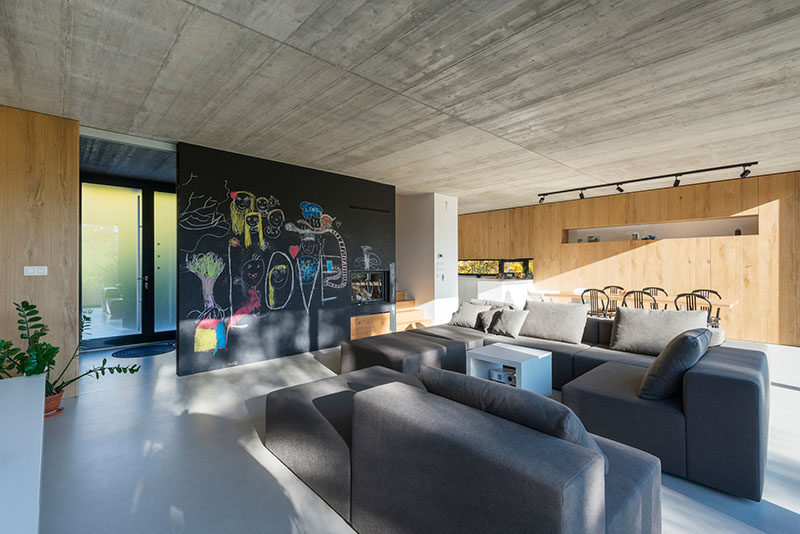 Designed by Compass Atelier. Photography by Pavel Melus. See more photos of this project, here.
---
Even if it's only a half wall, turning it into a chalkboard wall creates a spot that encourages creativity in all who walk by it.
---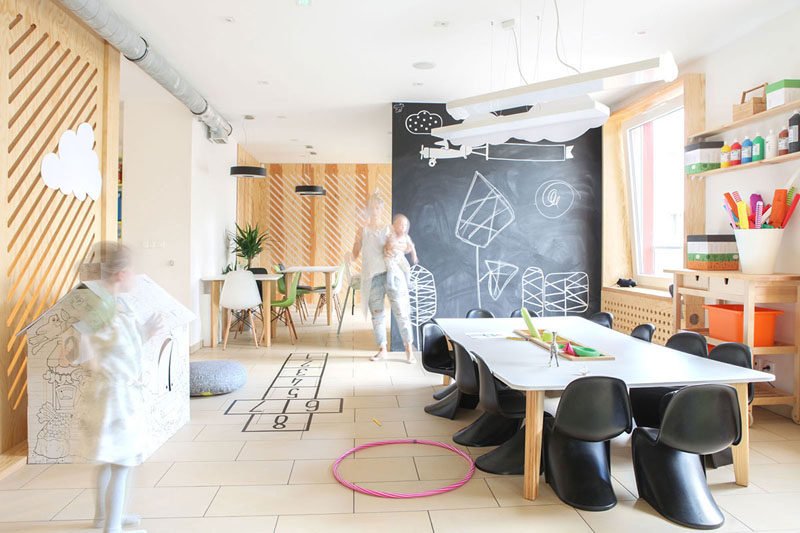 Designed by 28 Form. Photography by Witek Rachwalski. See more photos of this project, here.
---
Get the contemporist daily email newsletter – sign up here