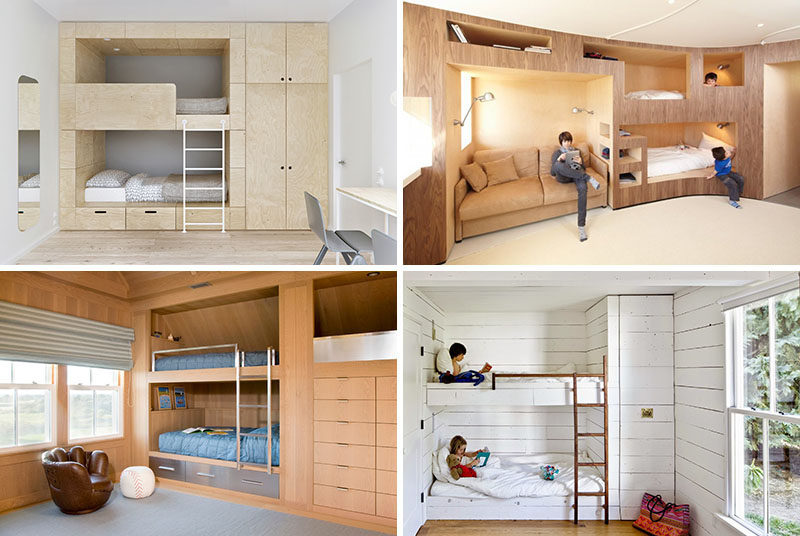 1. This curved built-in bunk bed from an apartment in Menuires, France.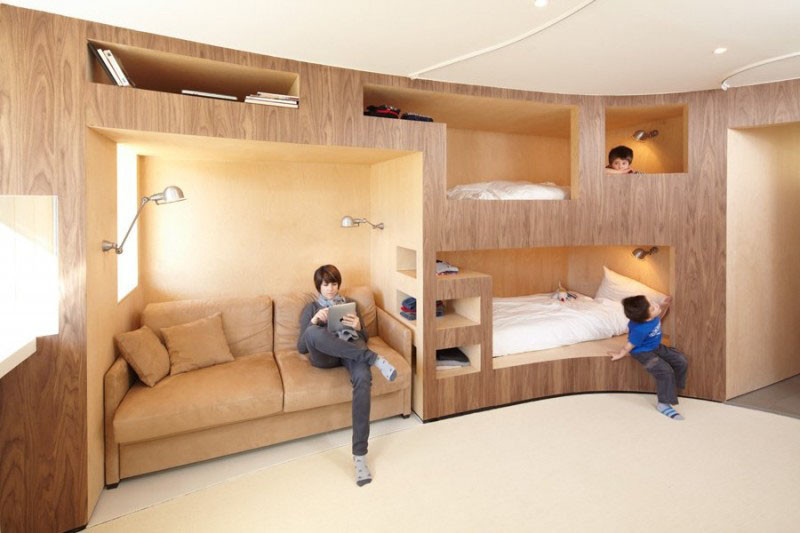 ---
2. This colourful bunk bed from a home in Cha-Am Beach, Thailand.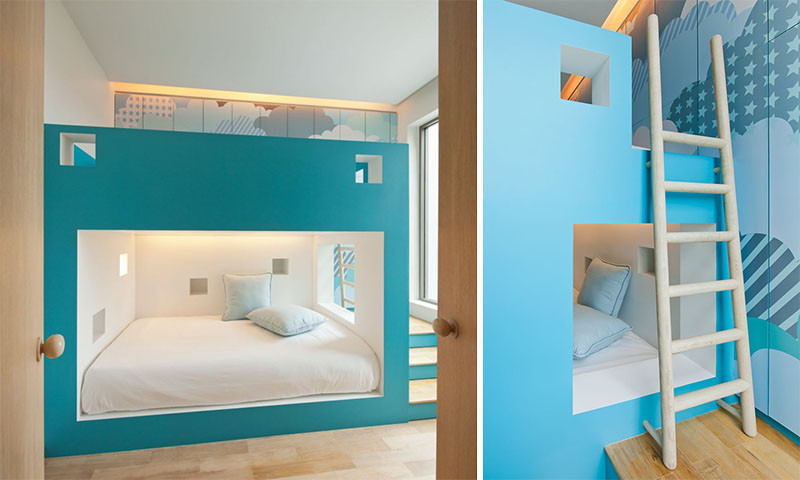 Designed by Onion Co. Ltd. Photography by Wison Tungthunya.
---
3. These dark wood and grey bunks have storage, as well as individual reading lights.
---
4. These bright bunks offer sleepers a bit of privacy by having curtains.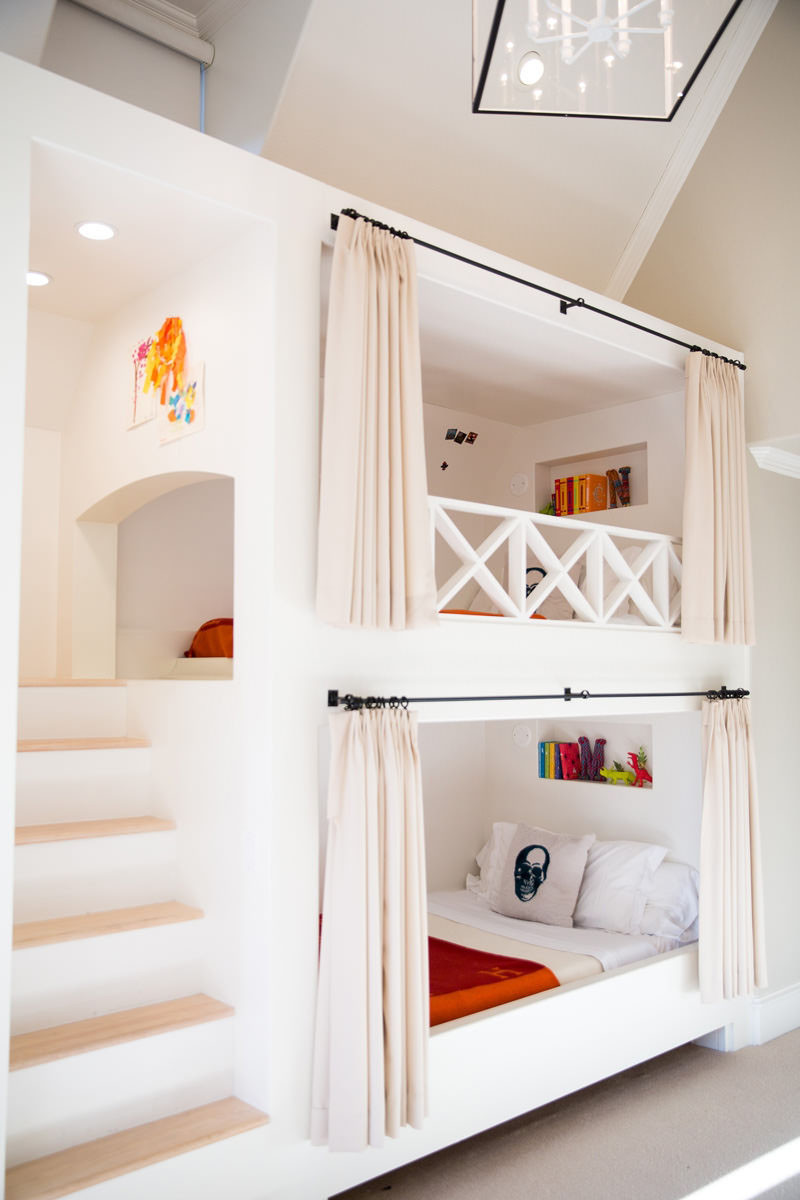 ---
5. These bunk beds have been designed to have a queen bed and a single bed fully built in.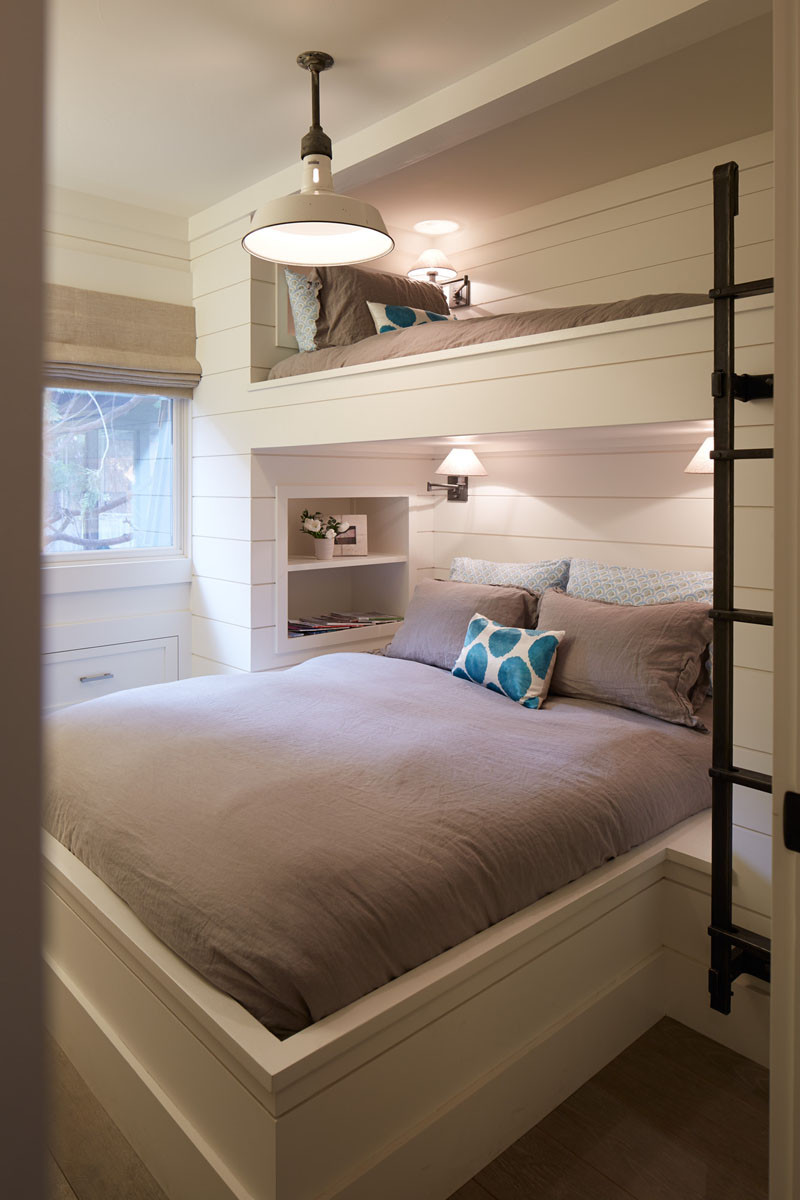 ---
6. These minimalist bunk beds in a Russian home are made from birch.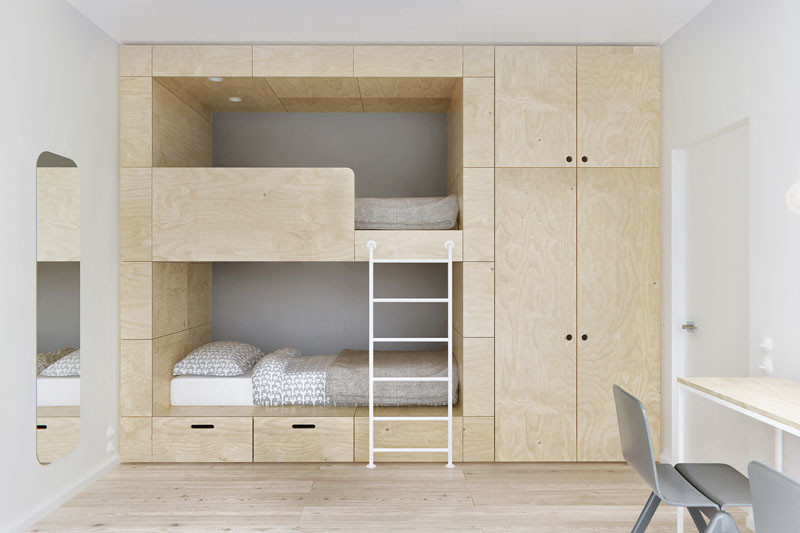 Designed by INT2.
---
7. These neutral bunk beds blend right into the room, and each bunk has a reading lamp.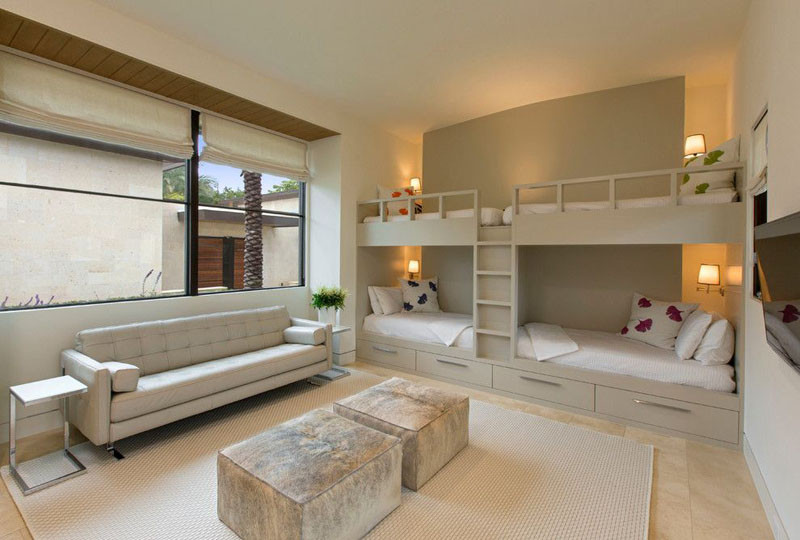 ---
8. These wooden bunks are part of a holiday home in Switzerland.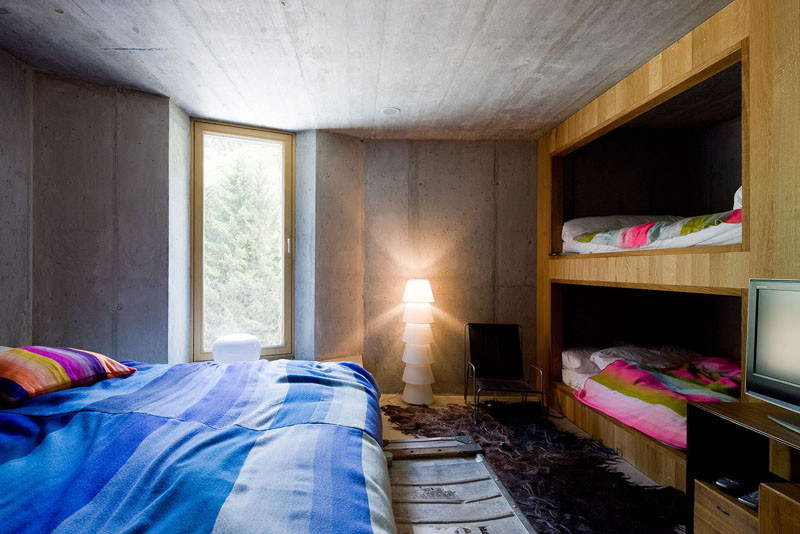 ---
9. These wooden bunk beds have stainless steel storage drawers, ladder and guard rail.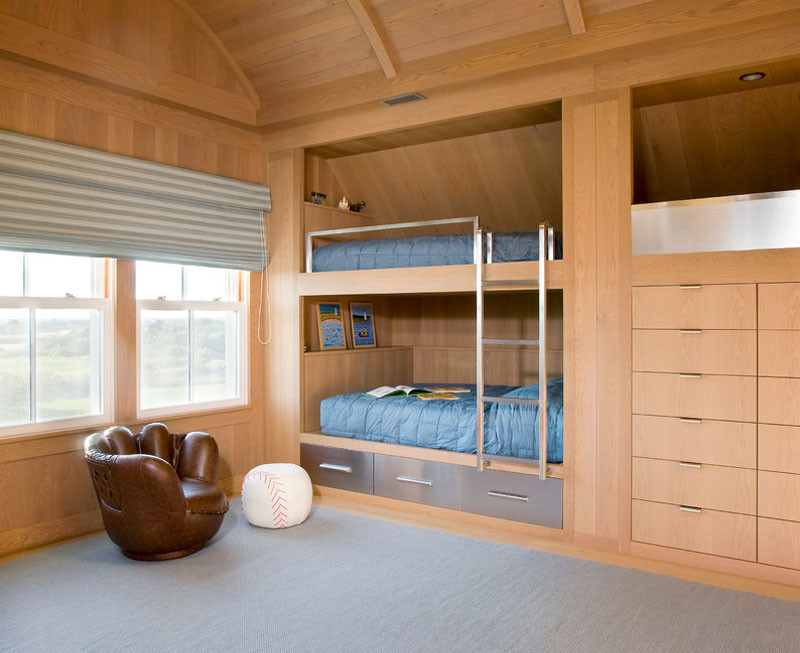 ---
10. The wood ladder and frame on these white bunks perfectly matches the window frame, and the orange curtains and shelf add a pop of color.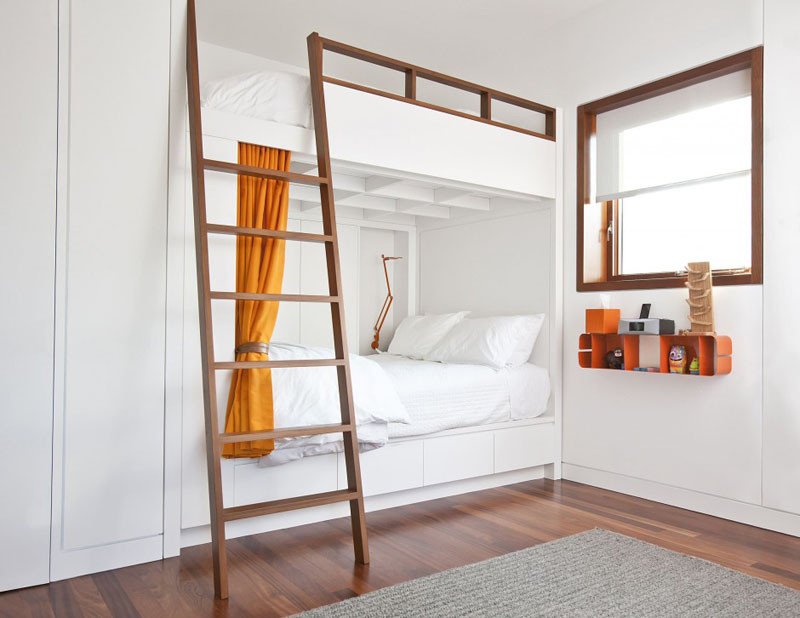 ---
11. These neutral-colored bunk beds with a touch of pink are in a home in Edinburgh.
---
12. These built-in bunk beds are surrounded by white painted wood.