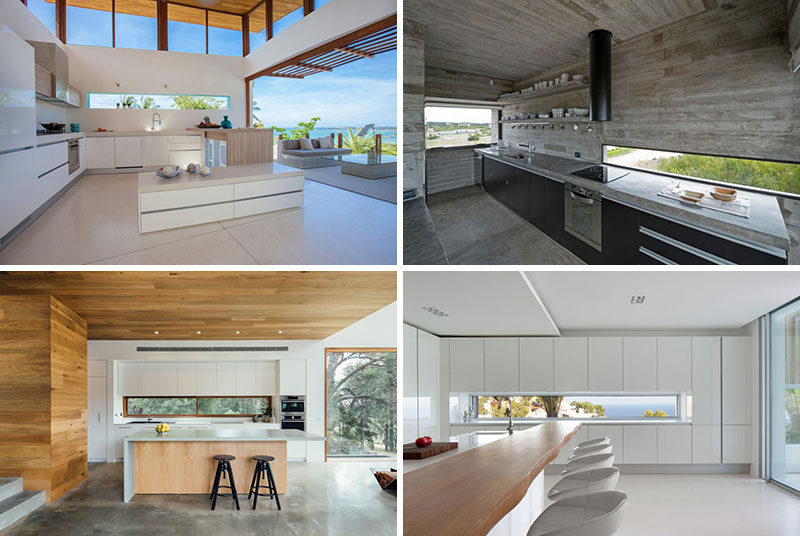 Horizontal "letterbox" style windows are a design detail that are quickly gaining in popularity. Perfect for bringing in light without completely sacrificing privacy, these long, thin, horizontal windows are often found being used in kitchens.
Here are 12 examples of letterbox style windows used in the kitchen.
1. This letterbox window sits just above the height of the counter and offers beautiful views of the mountains off in the distance.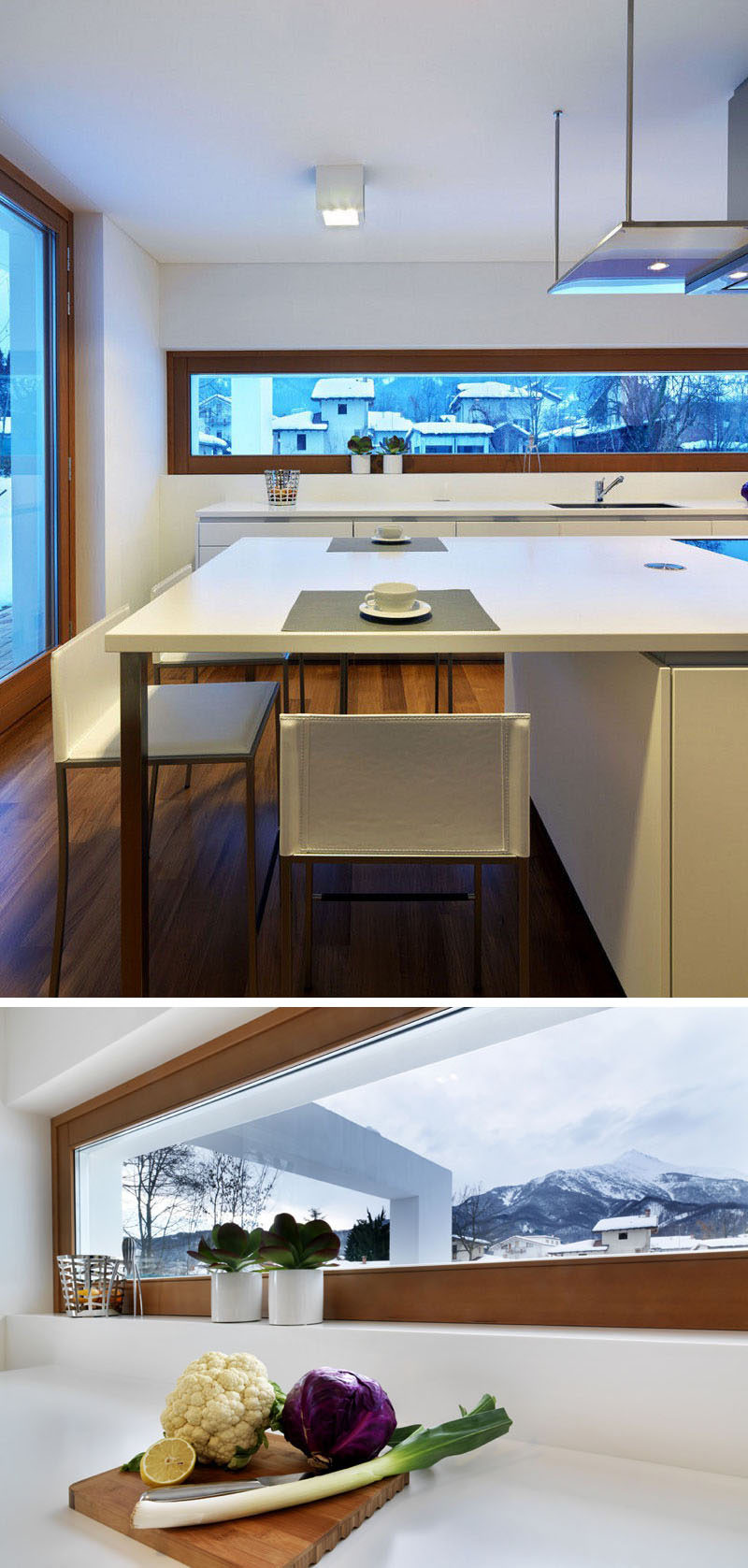 See the entire project, here. Designed by Duilio Damilano.
---
2. This letterbox window sits level with the countertop in this home, and provides an incredible view of the ocean and adds brightness to the all white kitchen.
---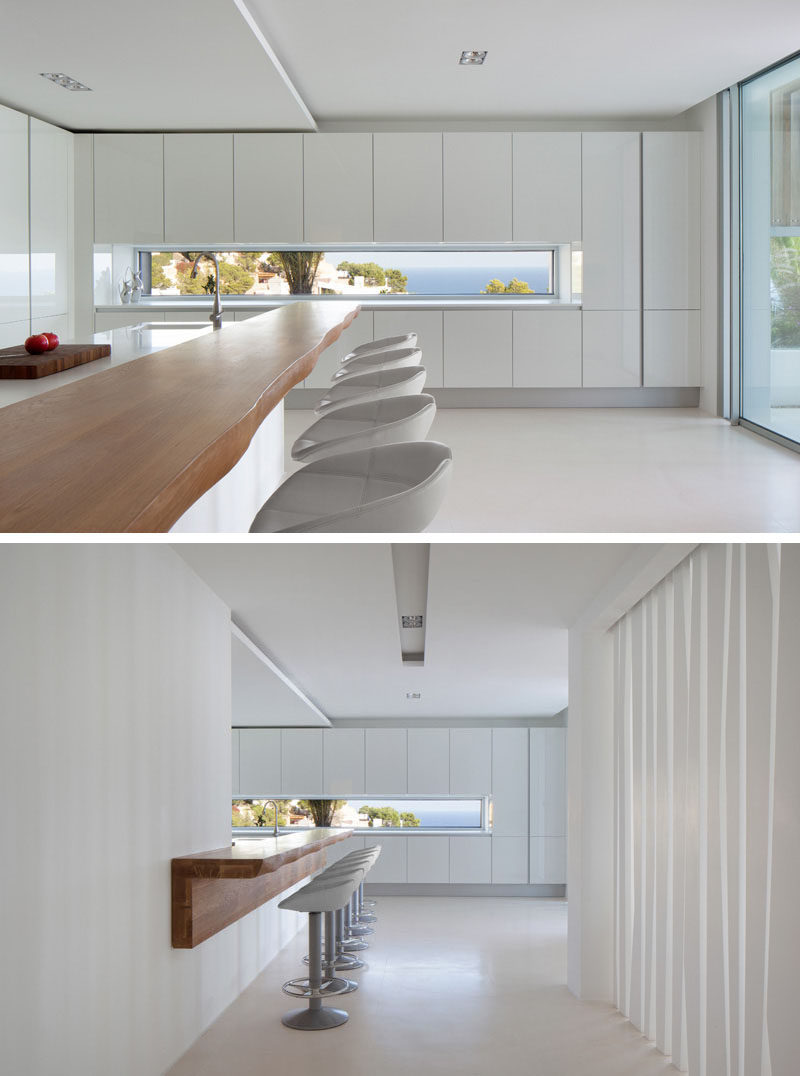 See the entire project, here. Designed by SAOTA with interiors by ARRCC. Photography by Lorenzo Vecchia.
---
3. The horizontal letterbox windows in this Seattle home brighten the space, and because they're at roof level of the houses around them, they allow the kitchen to be kept somewhat private from the rest of the neighborhood.
---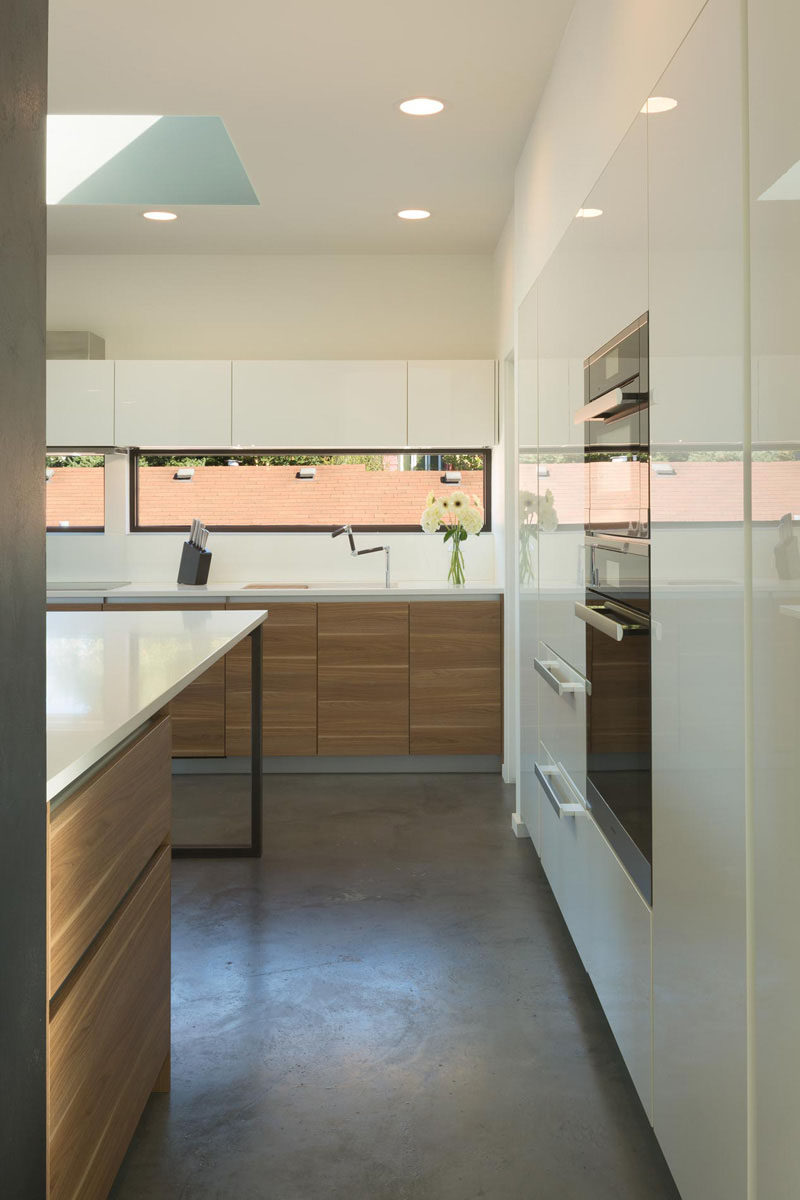 ---
4. The lower letterbox window in this kitchen replaces a backsplash, while the upper one adds to the bright and airy feeling of the entire home, as it carries light throughout the rest of the bottom level of the house.
---
---
5. White cabinetry, white walls, and a marble countertop, all partnered with the long letterbox window, work together in this kitchen to make it super bright and welcoming.
---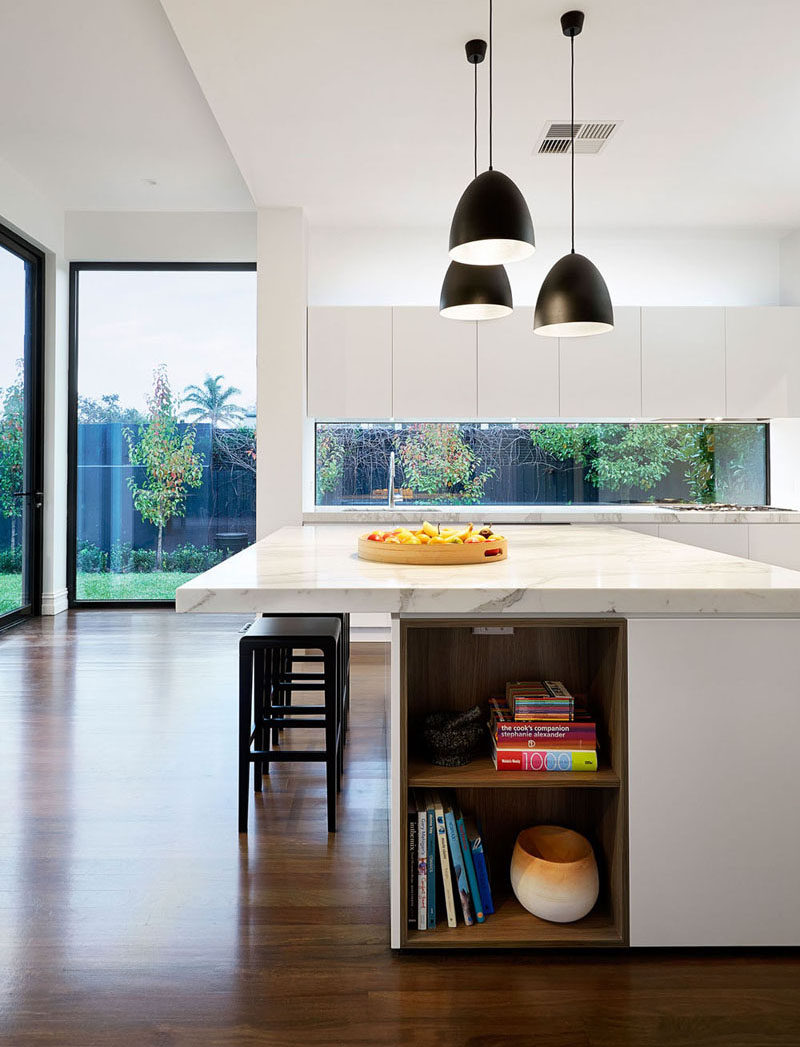 ---
6. This wood framed letterbox window doubles as a backsplash and creates a nice contrast with the white cabinetry and countertops.
---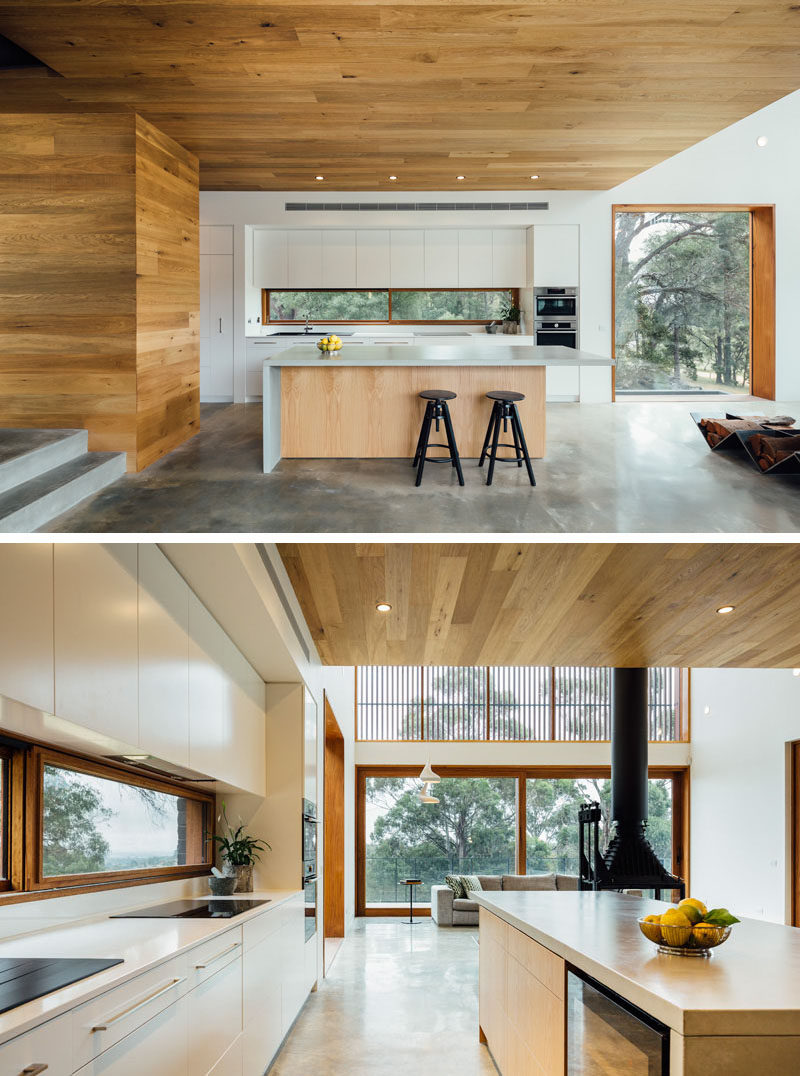 ---
7. The black frame of the letterbox window in this Melbourne home, complements the other touches of black used throughout the kitchen, and creates a brighter alternative to a backsplash.
---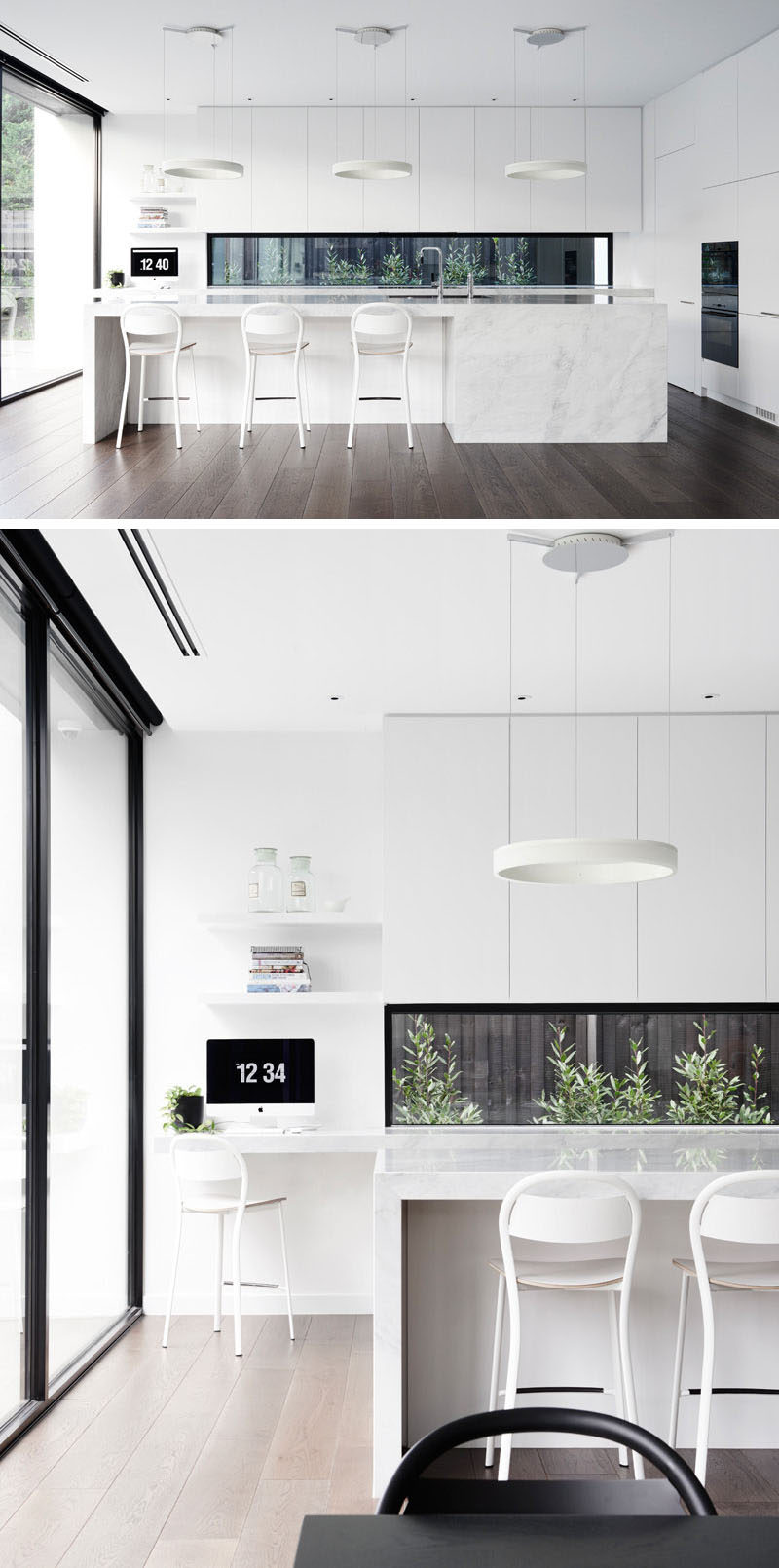 ---
8. Tucked slightly into the wall, this letterbox window sits slightly above the countertop and brightens up the stove-top area with views out to the private front yard.
---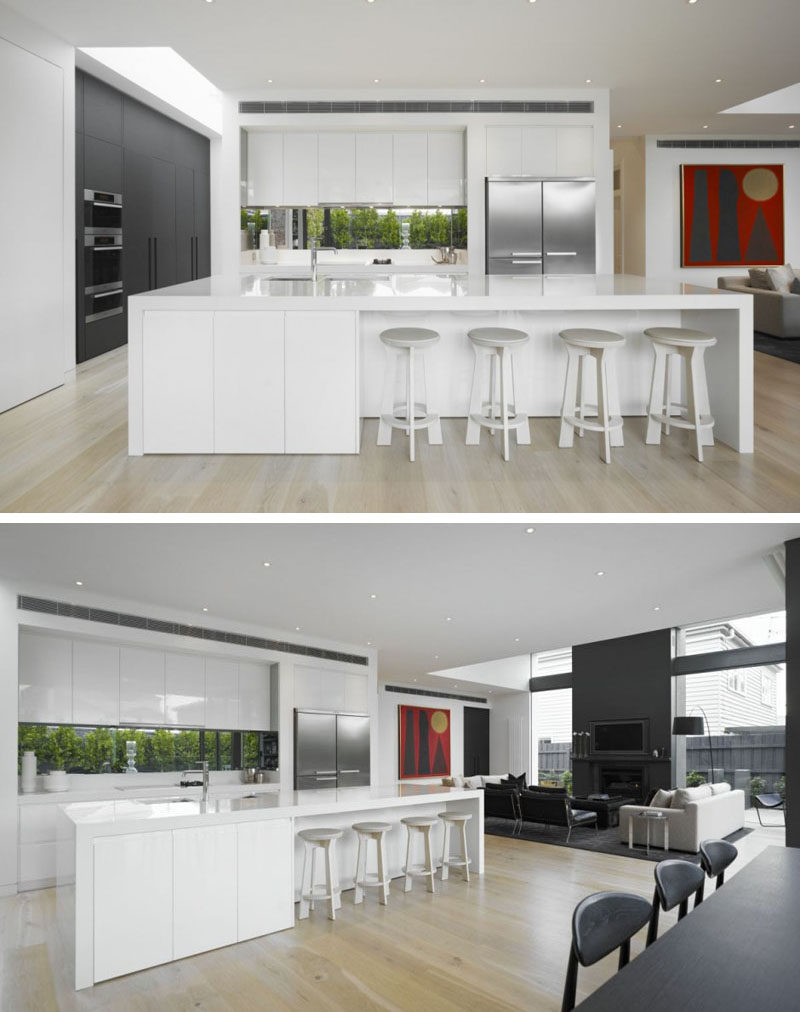 See the entire project, here. Designed by Mim Design. Photography by Peter Clarke.
---
9. This skinny letterbox window brightens up the dark black cabinets and concrete used throughout this kitchen, and looks out over the nearby golf course.
---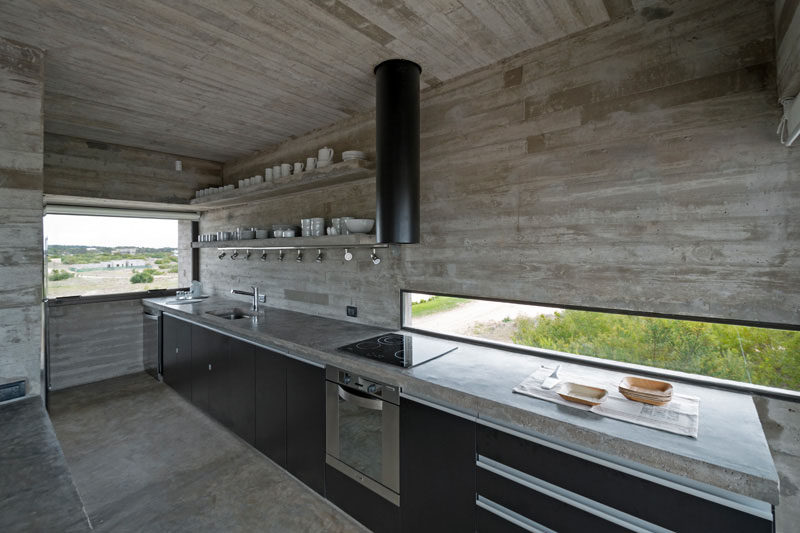 ---
10. While the kitchen of this villa didn't necessarily need the light from the letterbox window, it provides views of the blue sky and green palm leaves when someone is standing at the counter.
---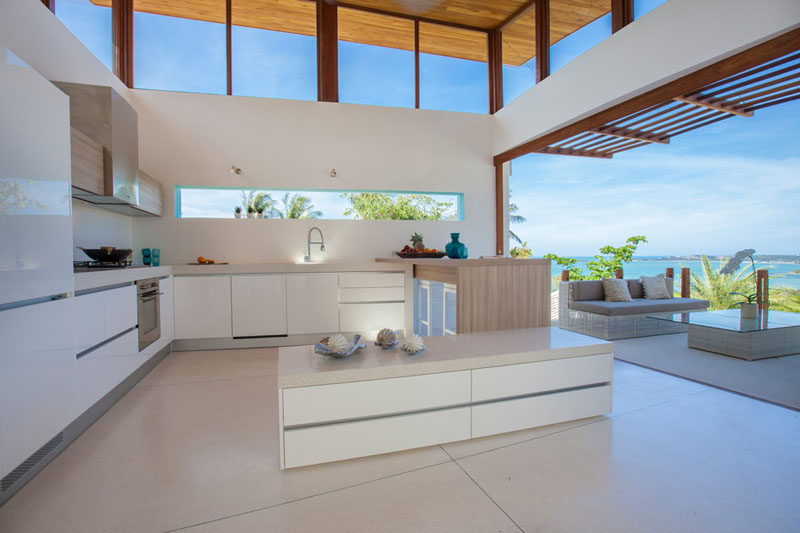 ---
11. The small letterbox window in this California kitchen brightens up the space, and gives whoever is working at the sink a nicer view than a white wall or a tiled backsplash.
---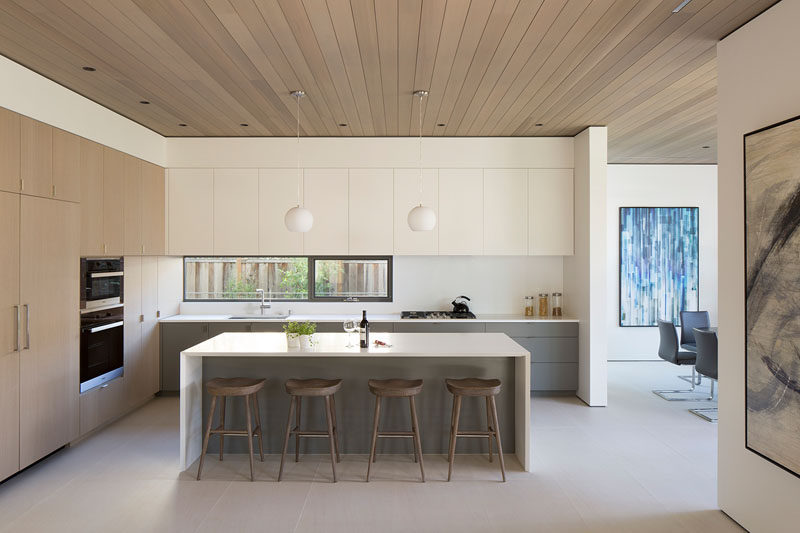 ---
12. The letterbox window in this kitchen breaks up the blue glass backsplash, provides a view of the bamboo shoots out in the yard, and brightens up the entire kitchen.
---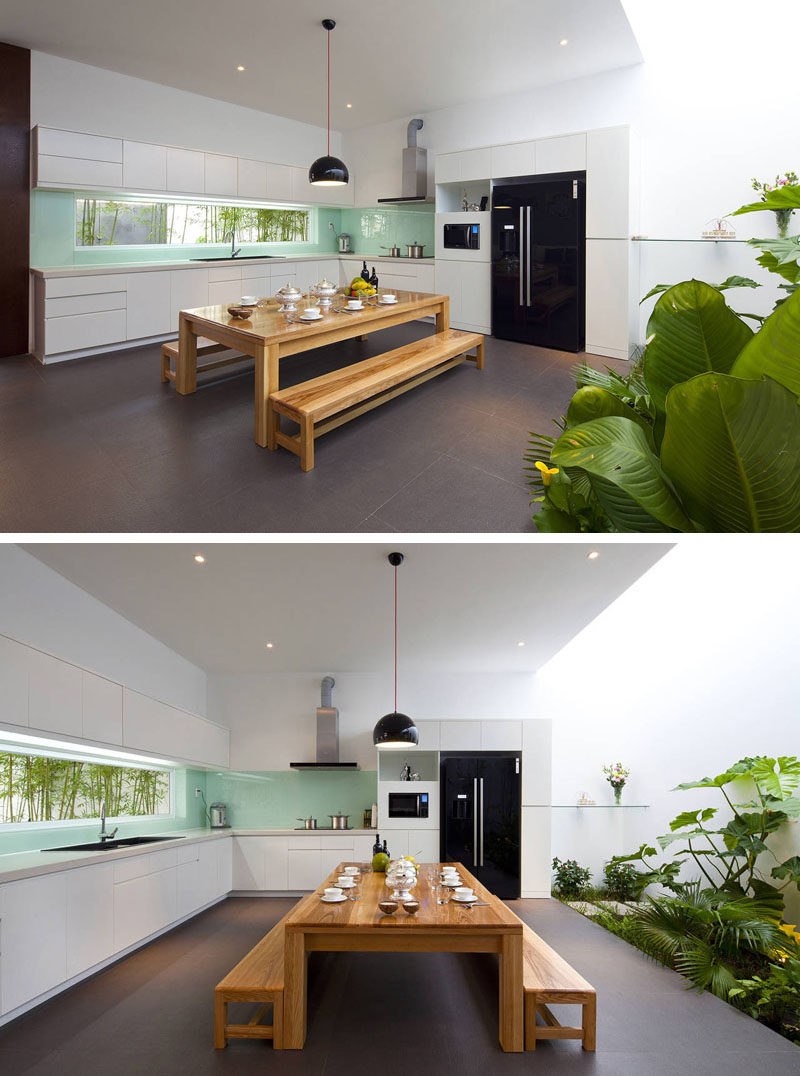 ---