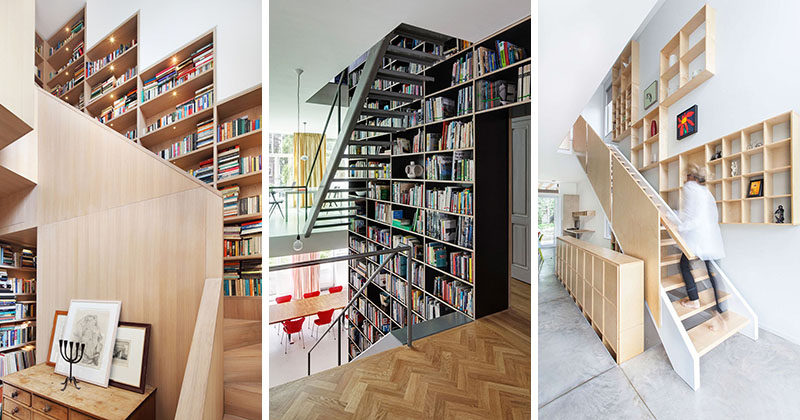 1. The stairs in this loft are sandwiched between a bookshelf on one side and a safety net on the other.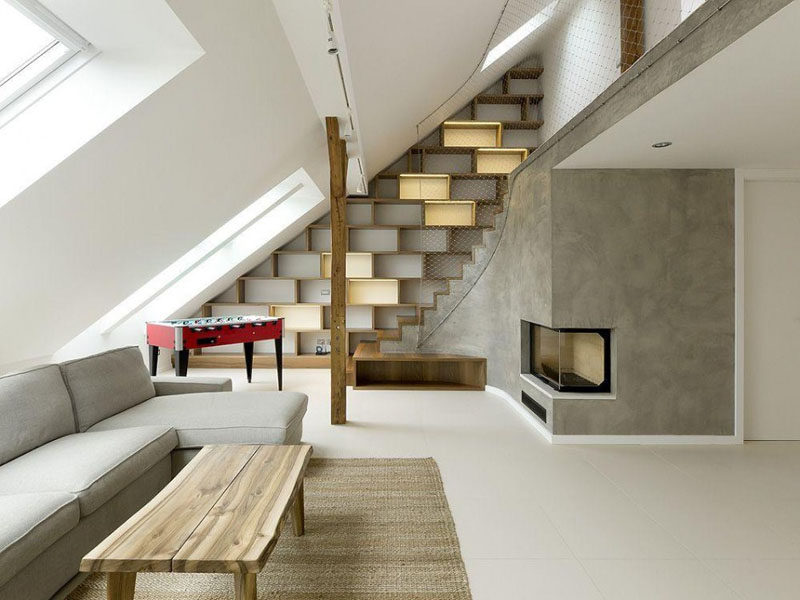 ---
2. The shelves that run along side these stairs continue into the kitchen.
---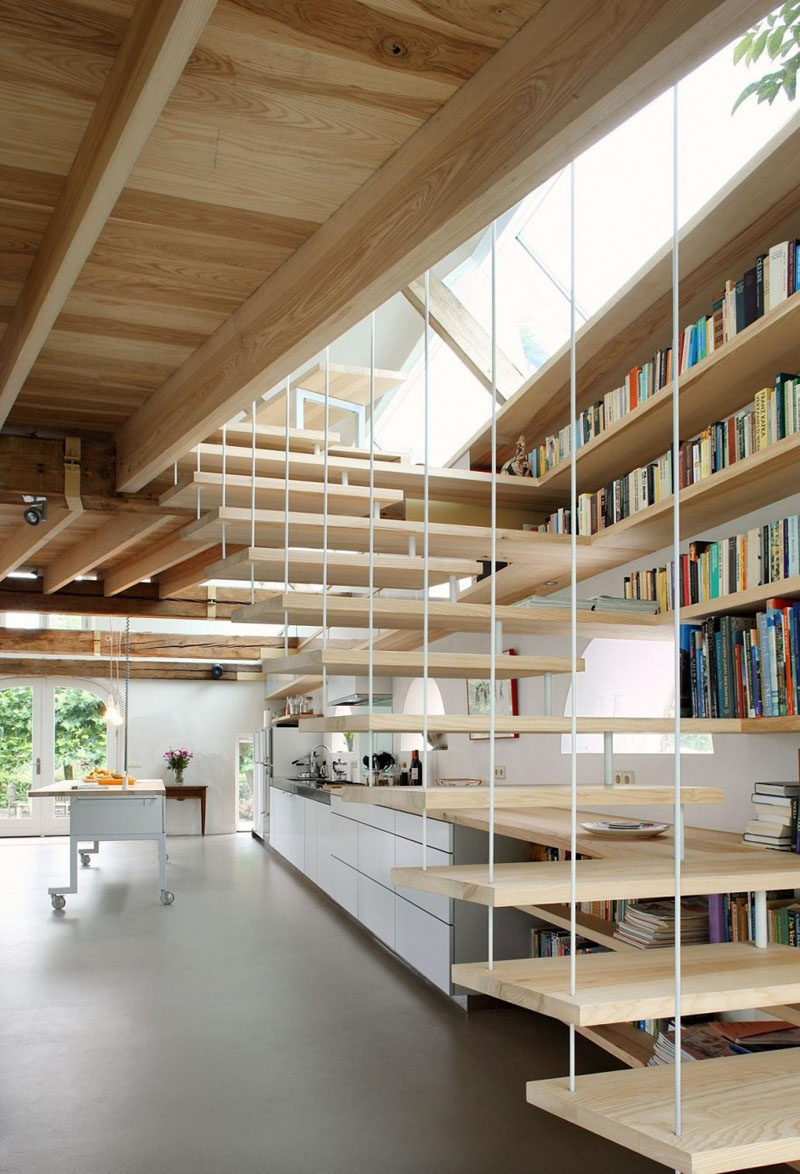 ---
3. These stairs and bookcase use a variety of materials including glass, steel and wood.
---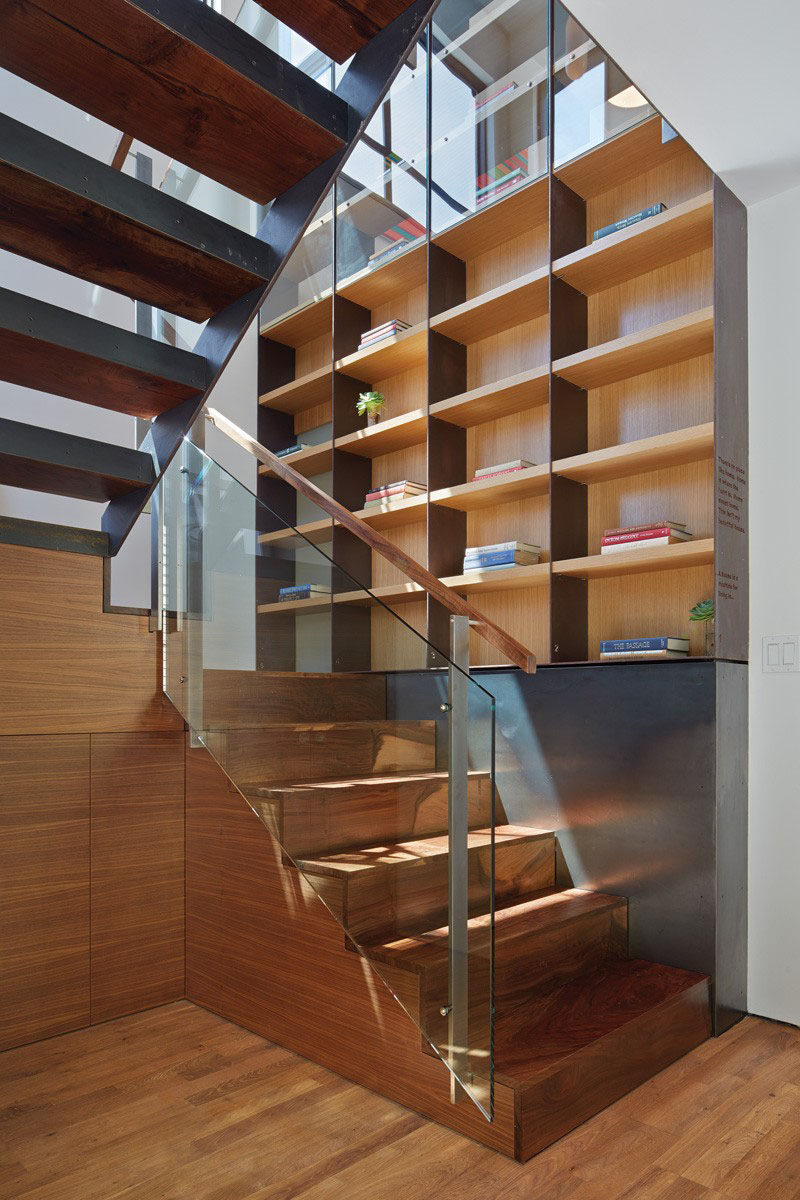 ---
4. These plywood shelves that follow the stairs up are a great place to store books and display art or other decorative items.
---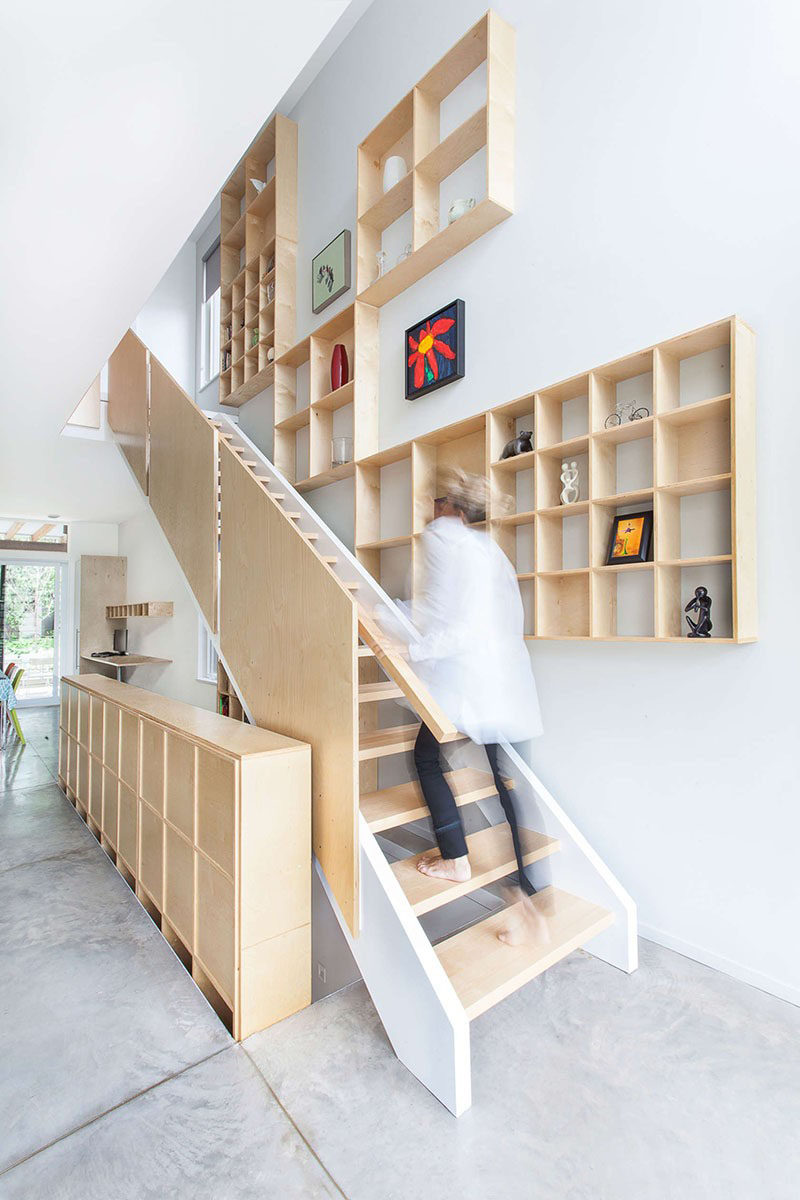 ---
5. The floor-to-ceiling bookshelf allows for lots of storage in this open concept home.
---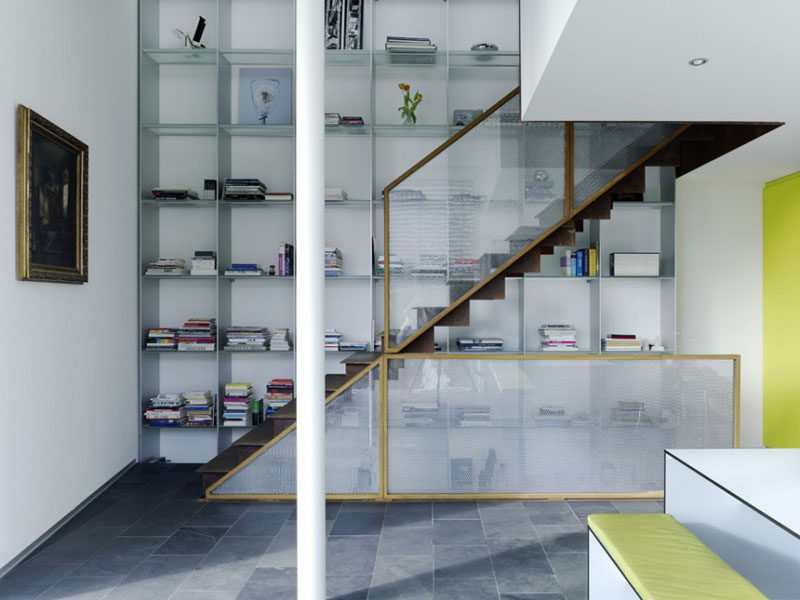 ---
6. A wooden wall transforms into an open bookshelf as you climb these stairs.
---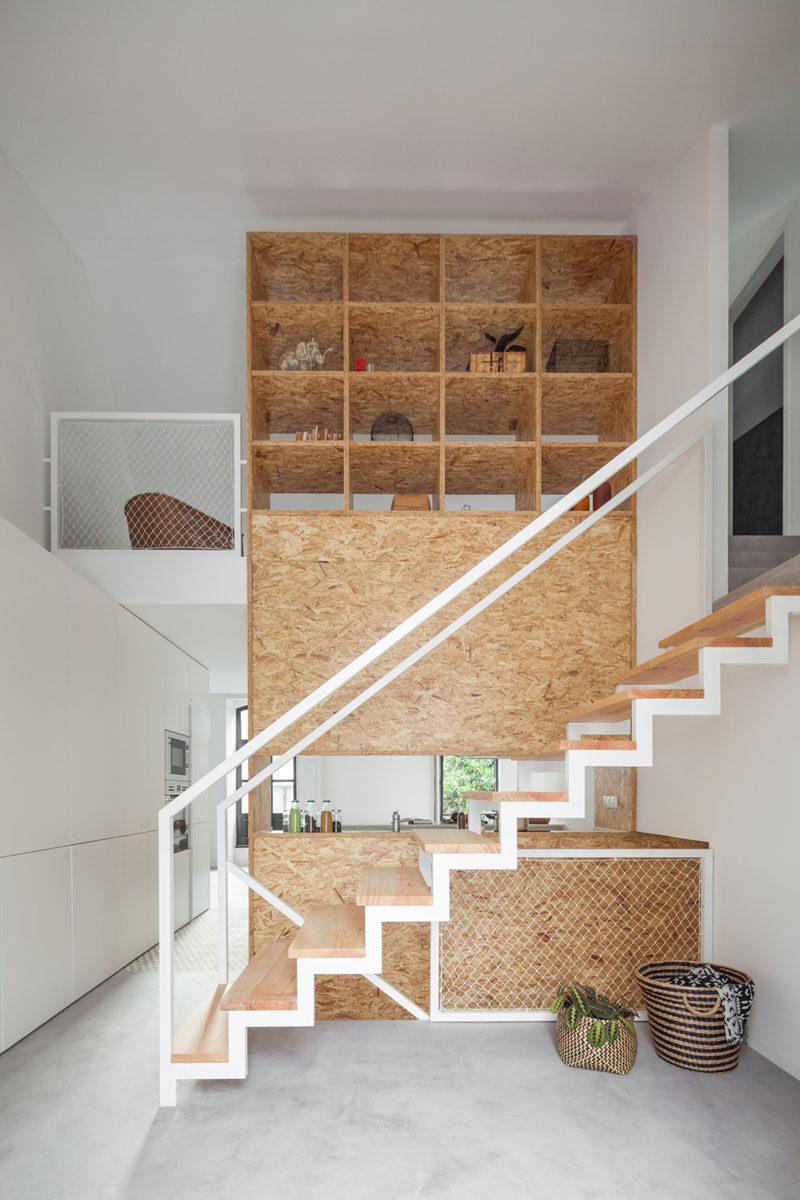 ---
7. This staircase/library combo is in the center of this London home, and small lights ensure that everything is on display.
---
---
8. This steel bookshelf travels upwards along side the stairs in this home.
---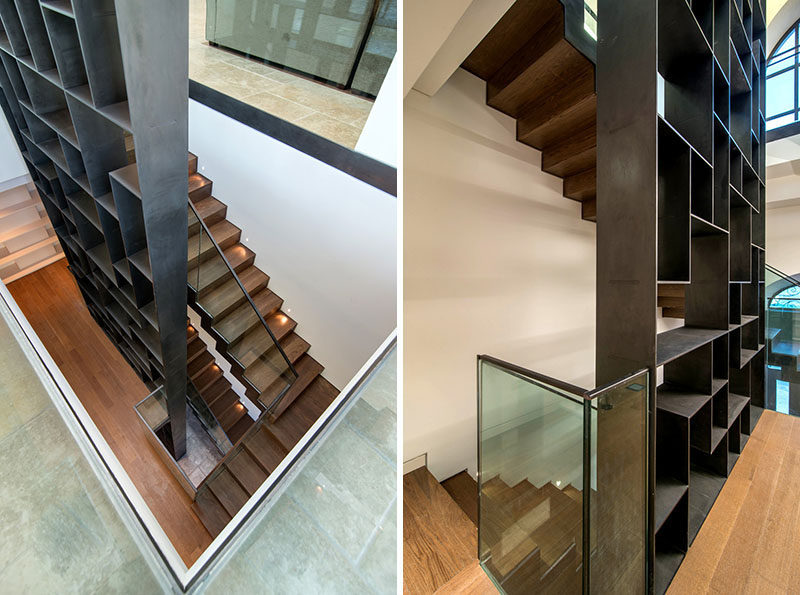 ---
9. This winding staircase has floating bookshelves along one side of it.
---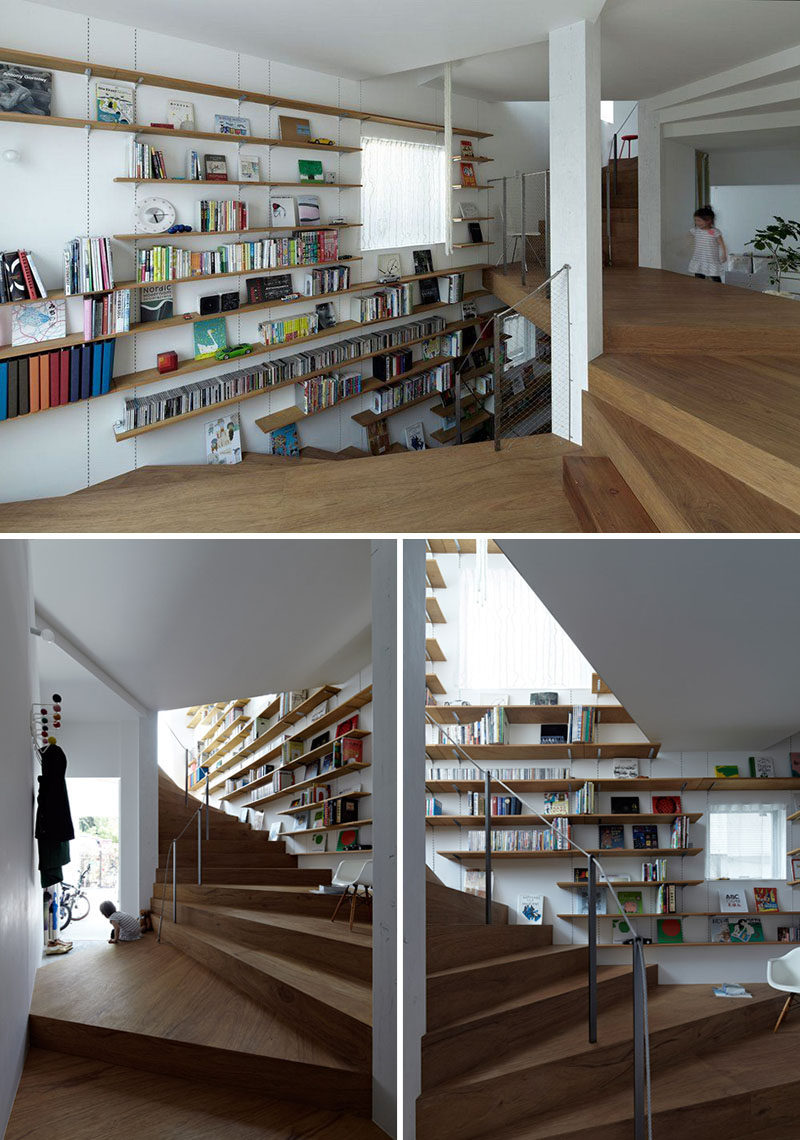 ---
10. This bookshelf starts when the materials change and carries on all the way to the top of the stairs.
---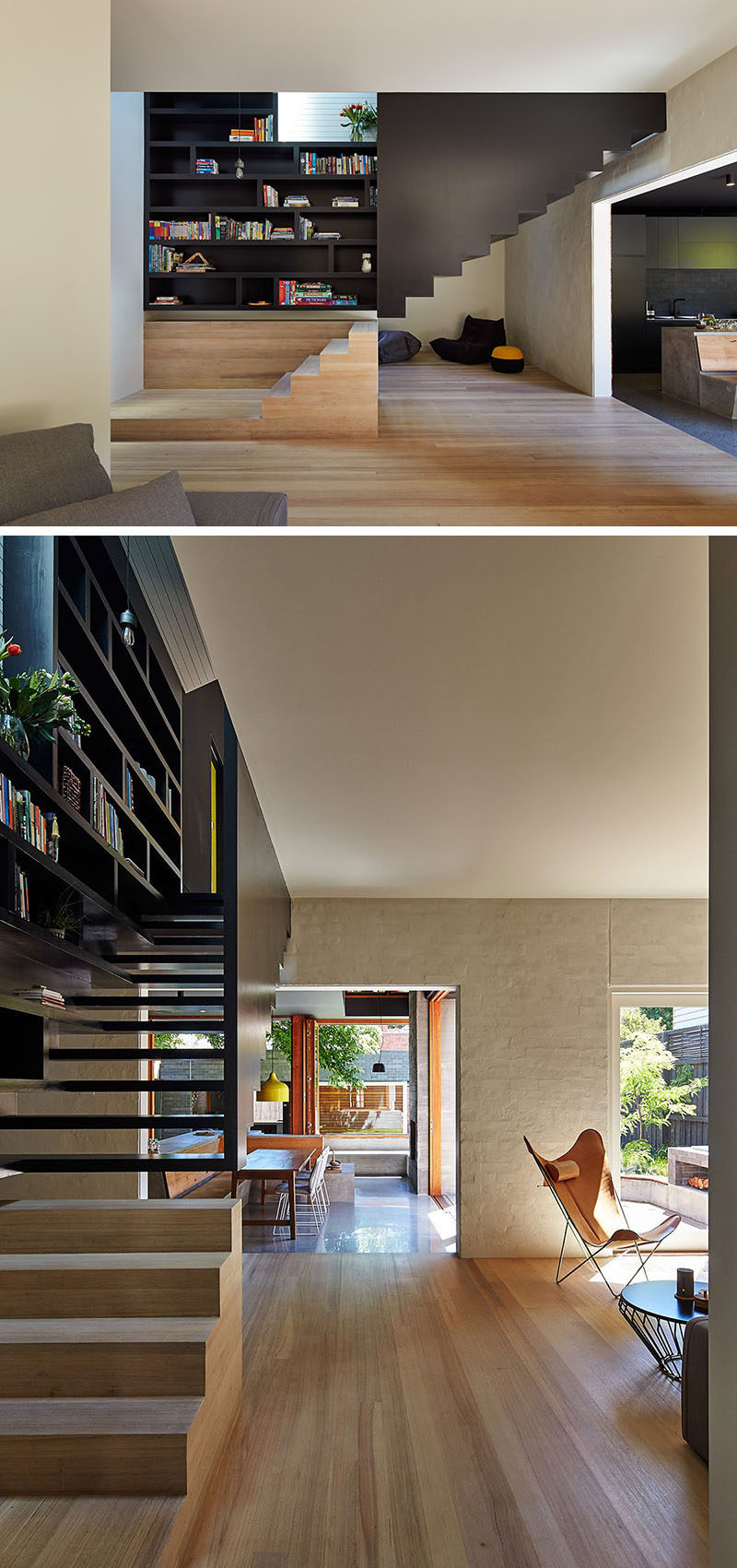 ---
11. This staircase/bookshelf combo leads up to a spot perfect for reading.
---

---
12. This bookshelf along side the staircase is as tall as the entire apartment it's in.
---