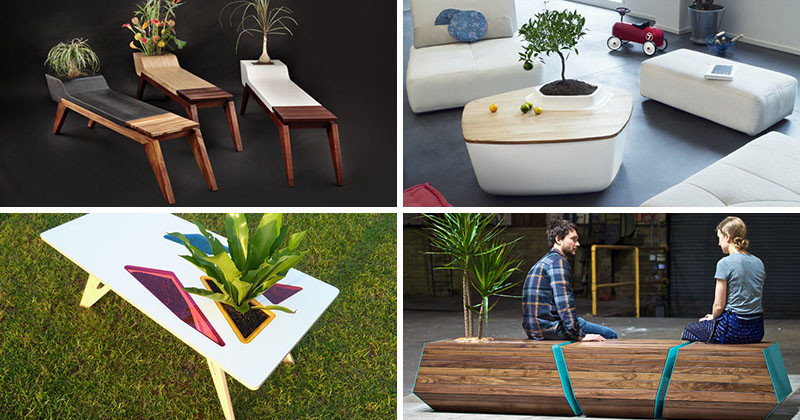 1. This coffee table that has a planter rising up from the surface like a volcano.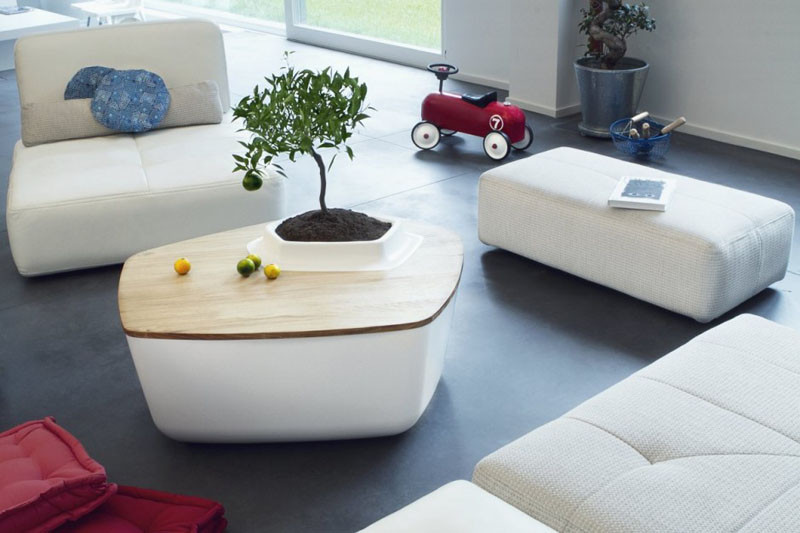 Volcane Coffee Table by Bellila
---
2. This coffee table design was inspired by the Russian spacecraft SPUTNIK-5, and acts like a capsule for herbs or flowers in the middle of the table.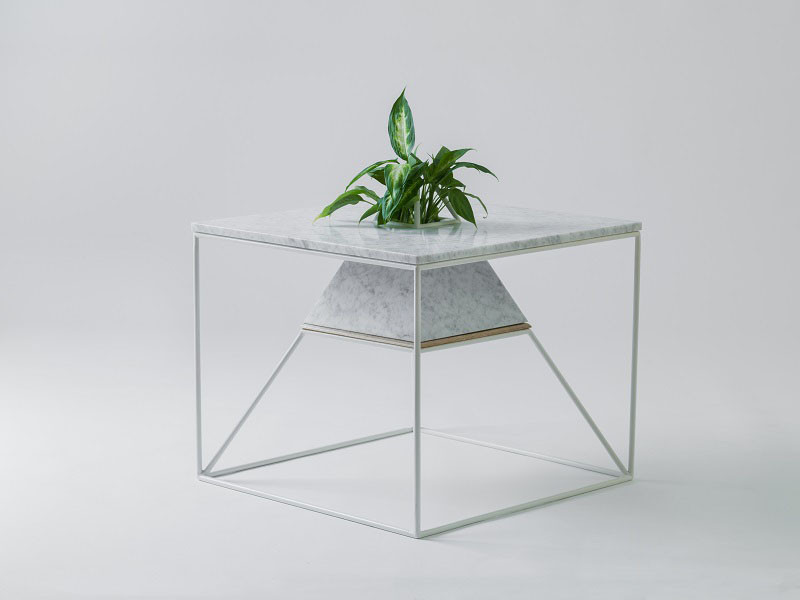 Sputnik-5 Table by Plan-S23
---
3. This table has embedded colorful geometric shapes, but one of them is a planter.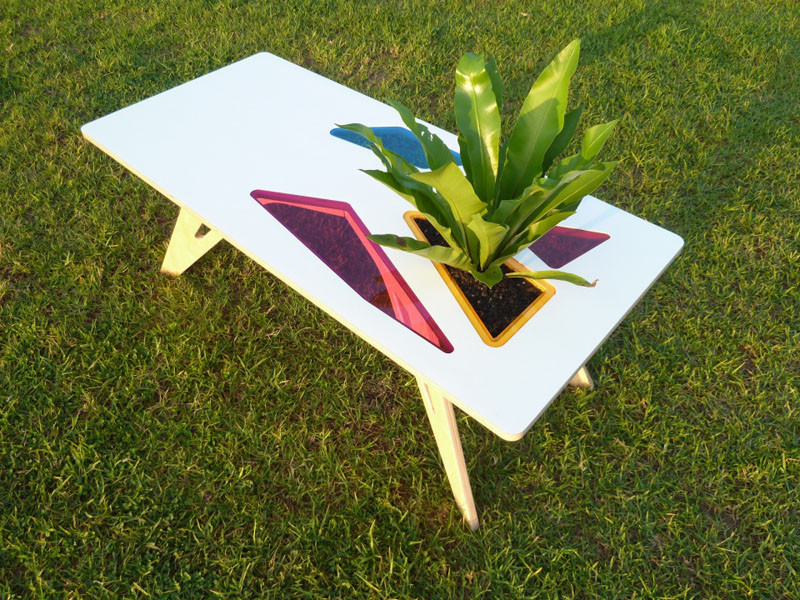 Planter Coffee Table by Wesley Dunlop, for Glorius Difference
---
4. This wood bench adds a pop of color with painted blue ends and space for green plants.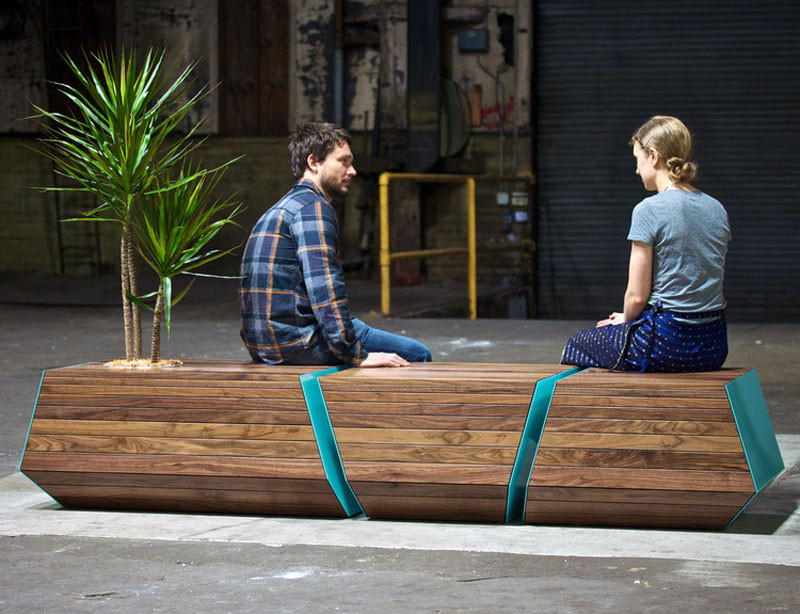 ---
5. This bench seamlessly combines the planter on one end with the seating area on the other end.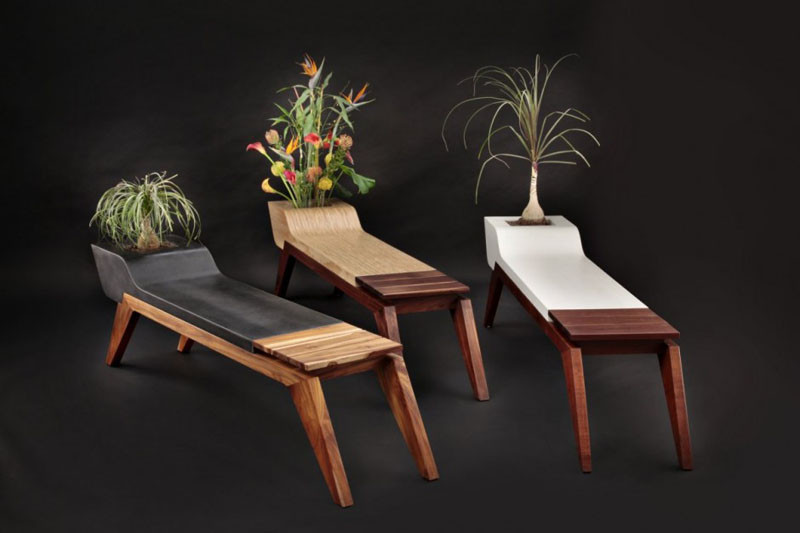 Comfortable Silence Bench by Jory Brigham
---
6. This desk/plant combo surrounds you with plants for a little privacy while you work.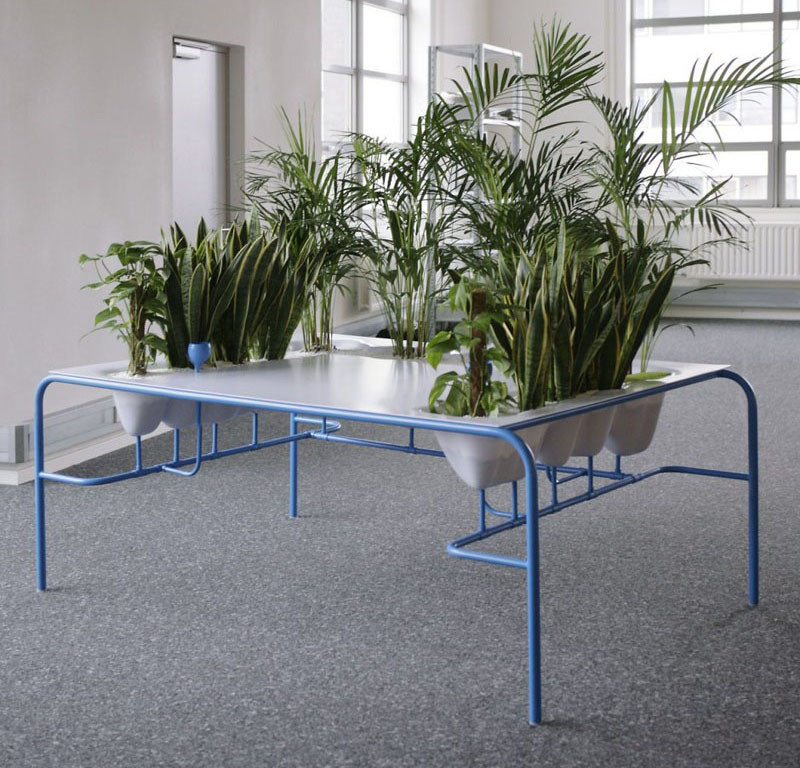 ---
7. This table has an interactive "runner" made of wheat grass, or any other plant or herb, to be consumed at the table.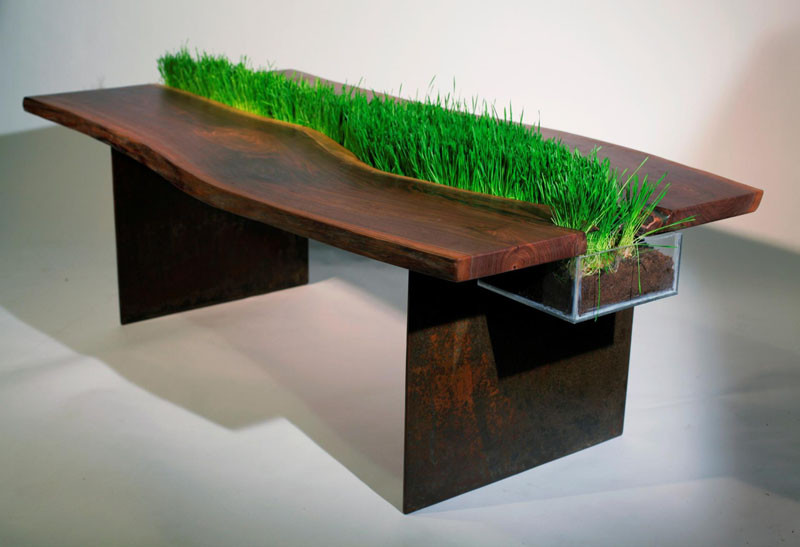 ---
8. This bench not only offers passers-by a comfortable place to sit and relax, but it also adds a touch of green to the environment.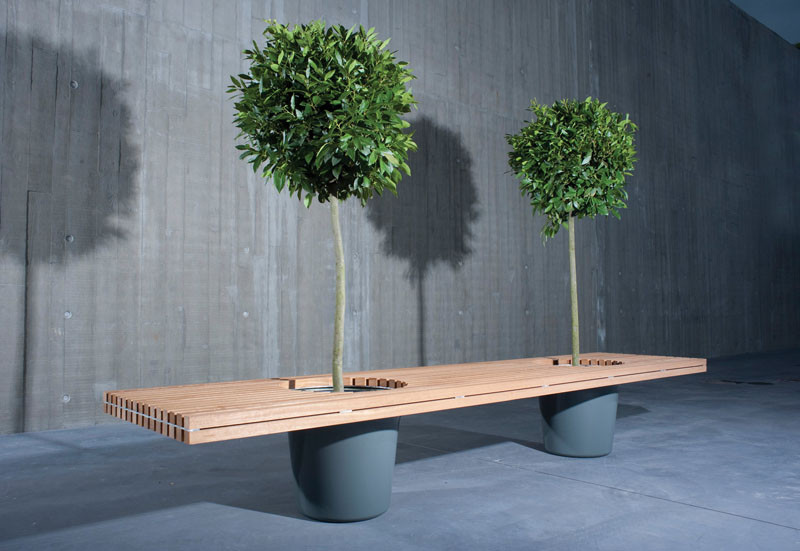 ---
9. This table is perfect for growing a vine around the table legs, that act just like a trellis.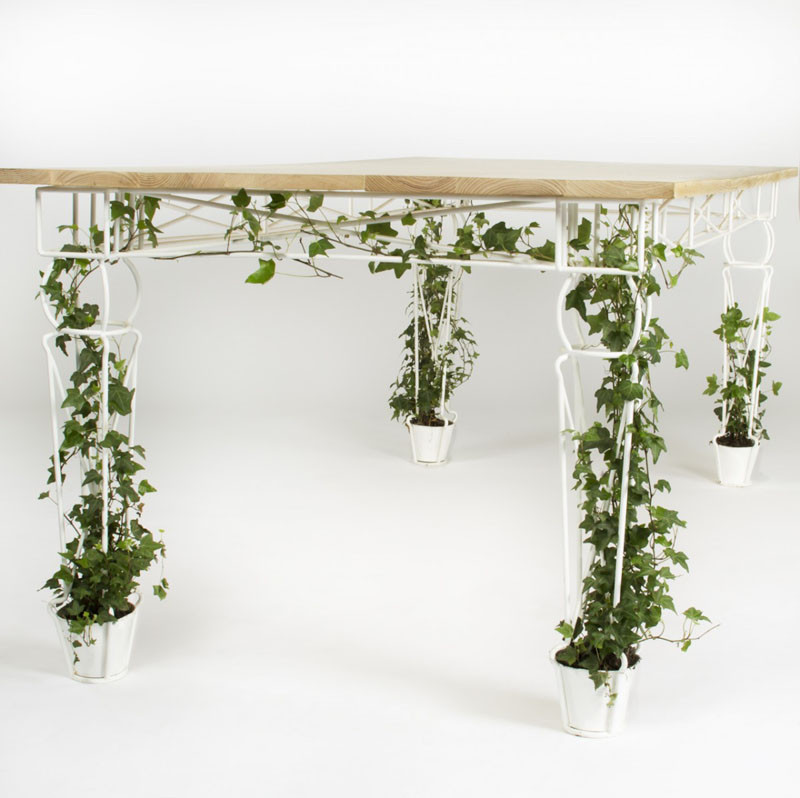 ---
10. This glass top enables you to view the ferns and moss underneath while still functioning as a coffee table.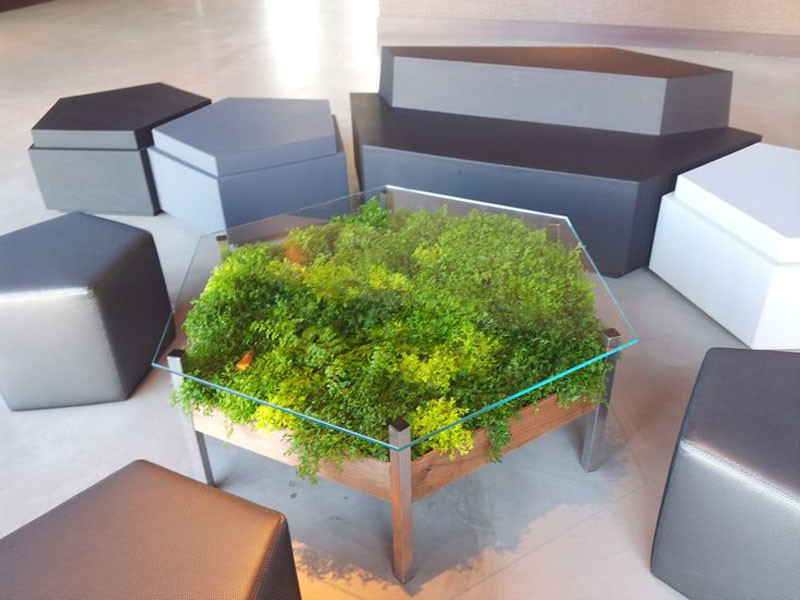 ---
11.  This coffee table with center planter is shaped just like a seed.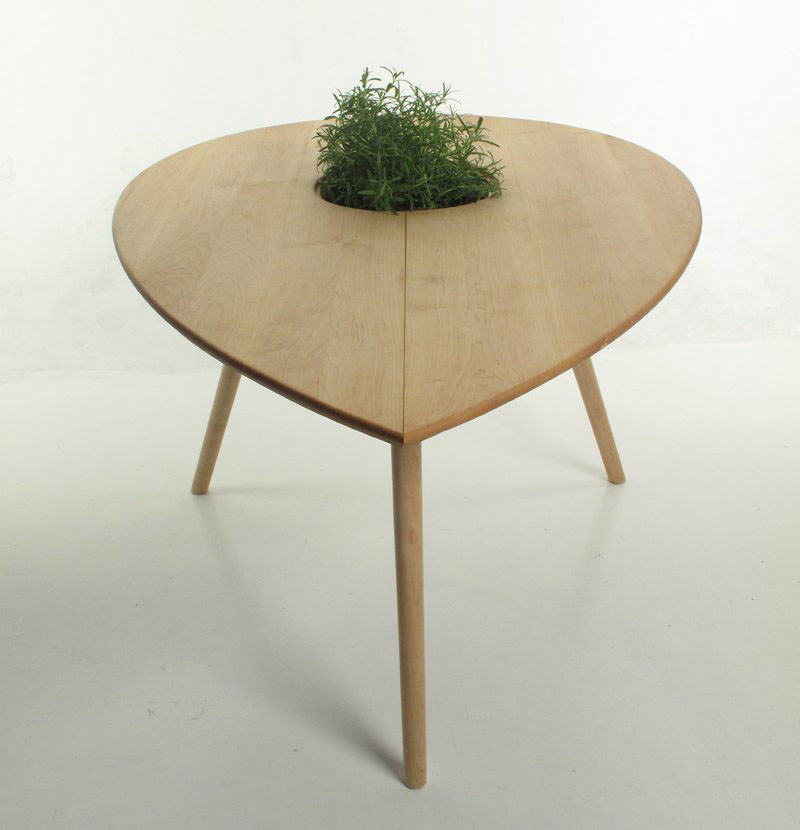 ---
12. This ottoman has plenty of space for sitting, with the plants positioned like islands on the surface.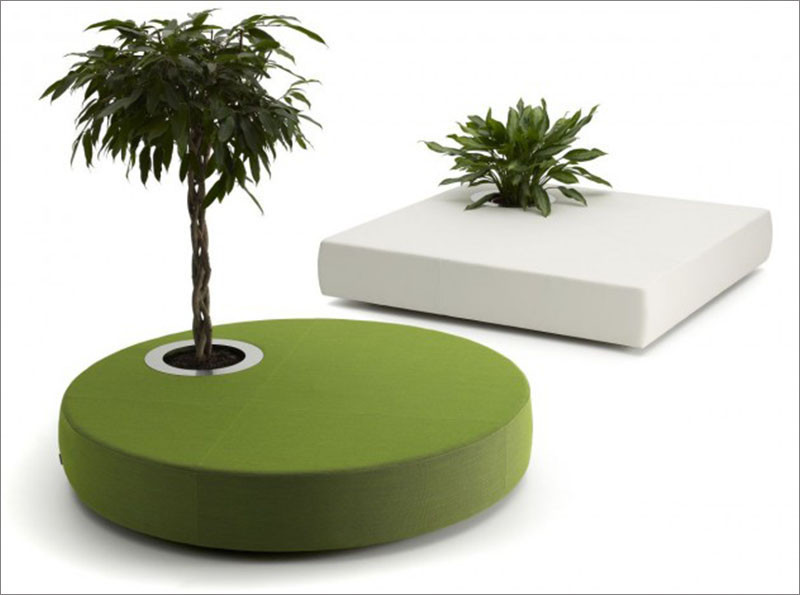 ---
13. This rectangle coffee table has an embedded oval planter, large enough for a couple of plants.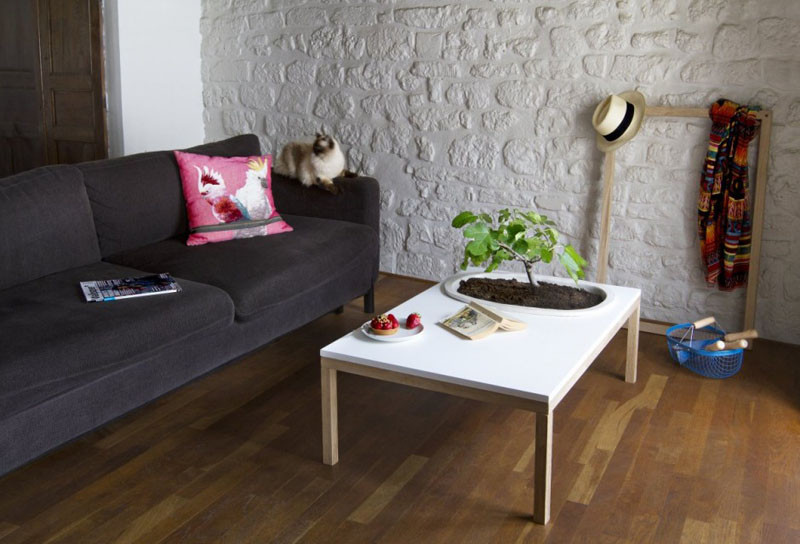 Lagune Coffee Table by Bellila
---