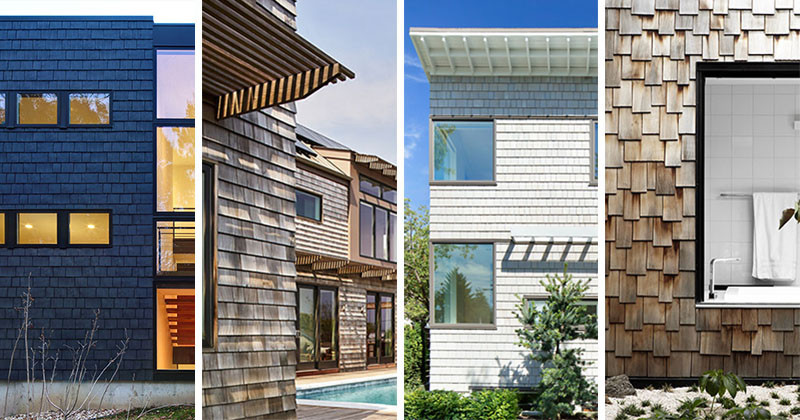 Wood shingles can be a great way to add texture to a modern home. Here's 13 examples of houses from around the world that have done just that.
---
1. This corner house in Vancouver, covered in light grey shingles.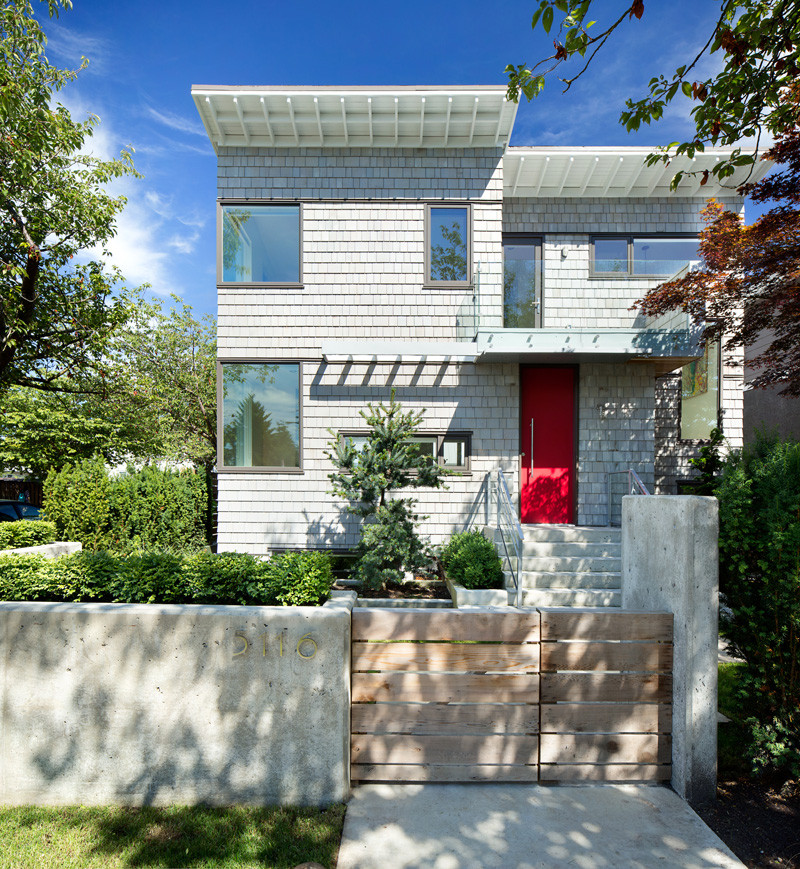 ---
2. Cedar shingle siding feels perfect for a home in a forest in Quebec.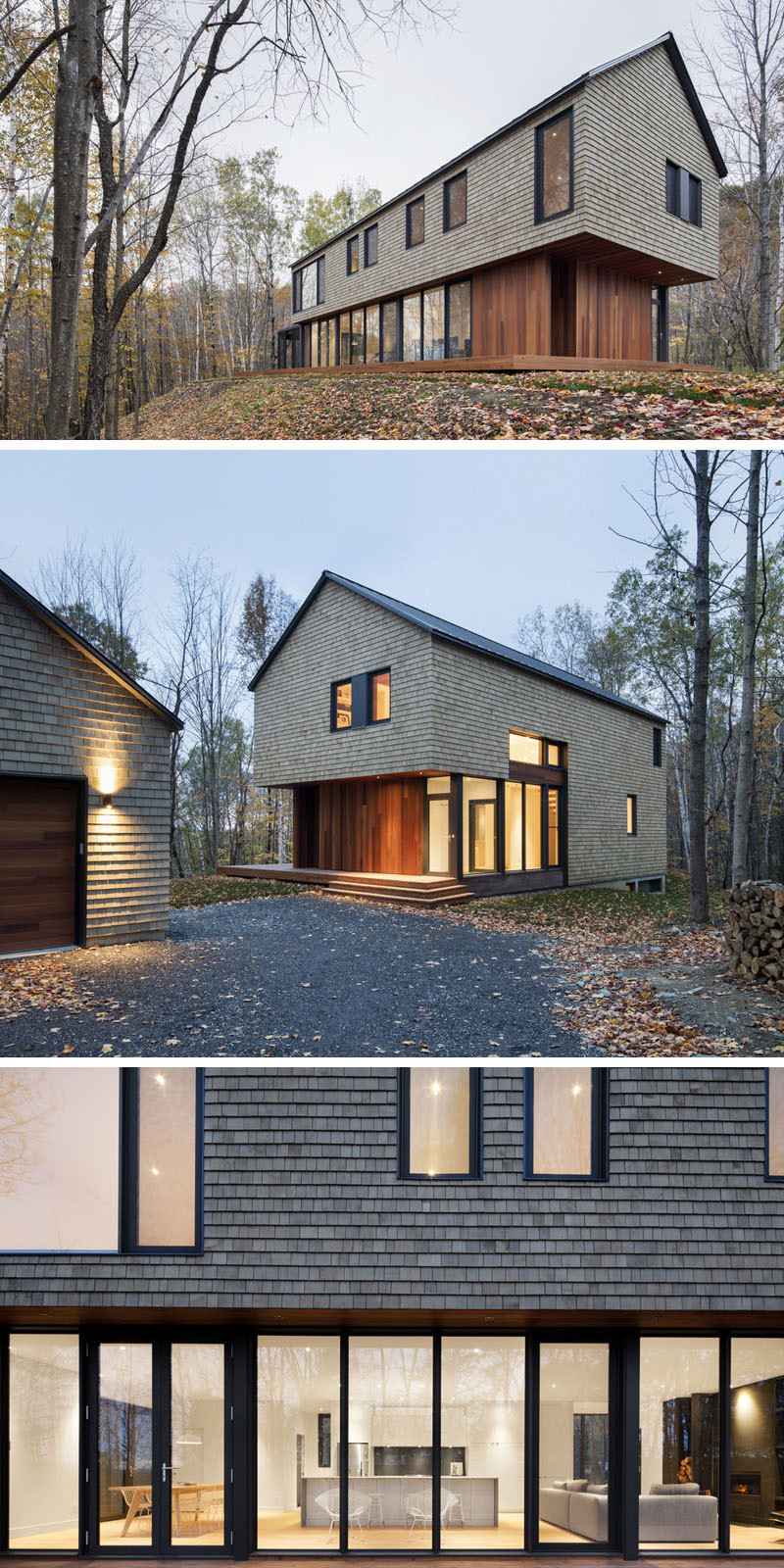 ---
3. This contemporary house in Wisconsin decided to dark with the shingles.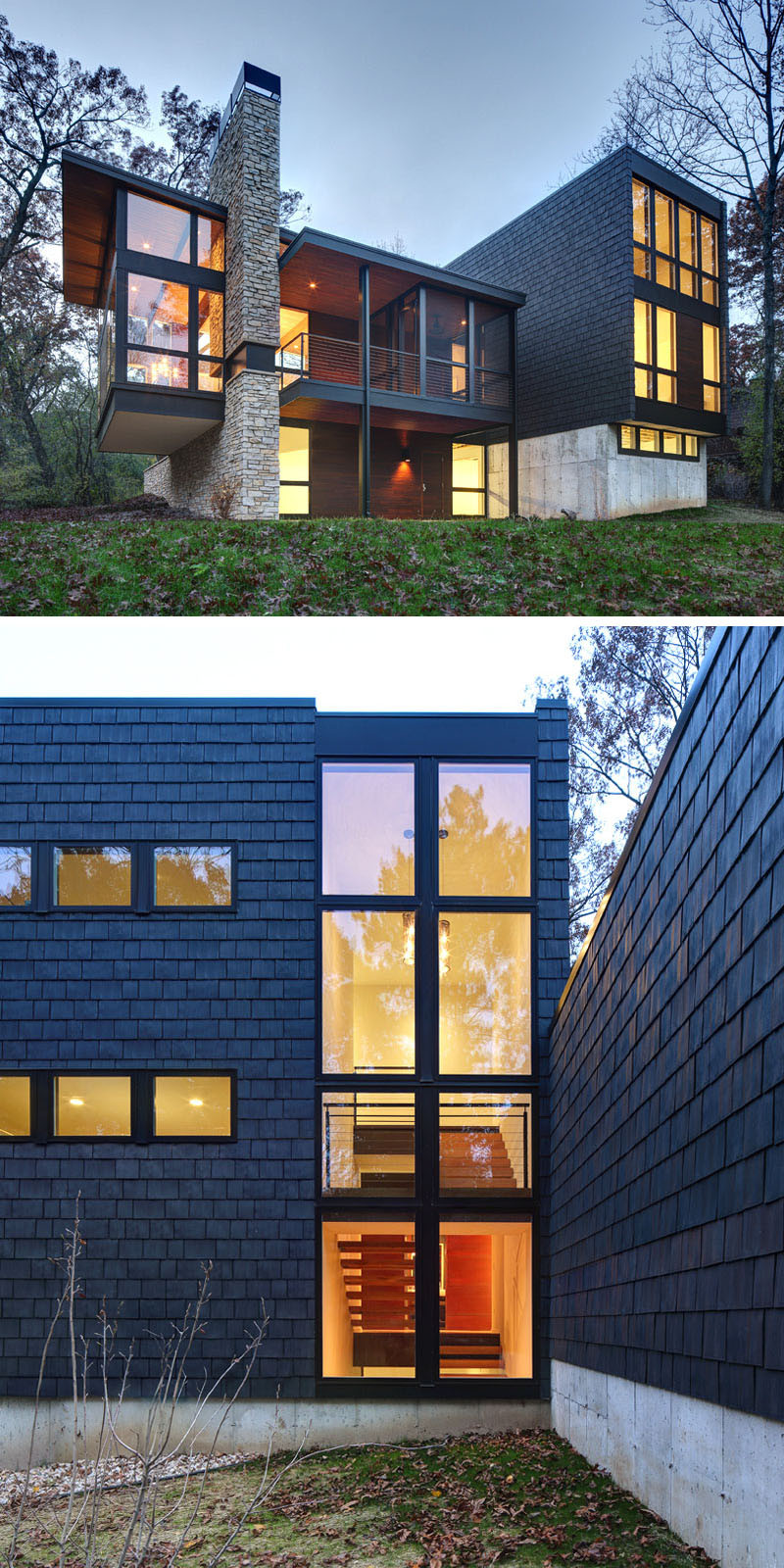 ---
4. This New York home with shingle siding was built upside down to maximize ocean views.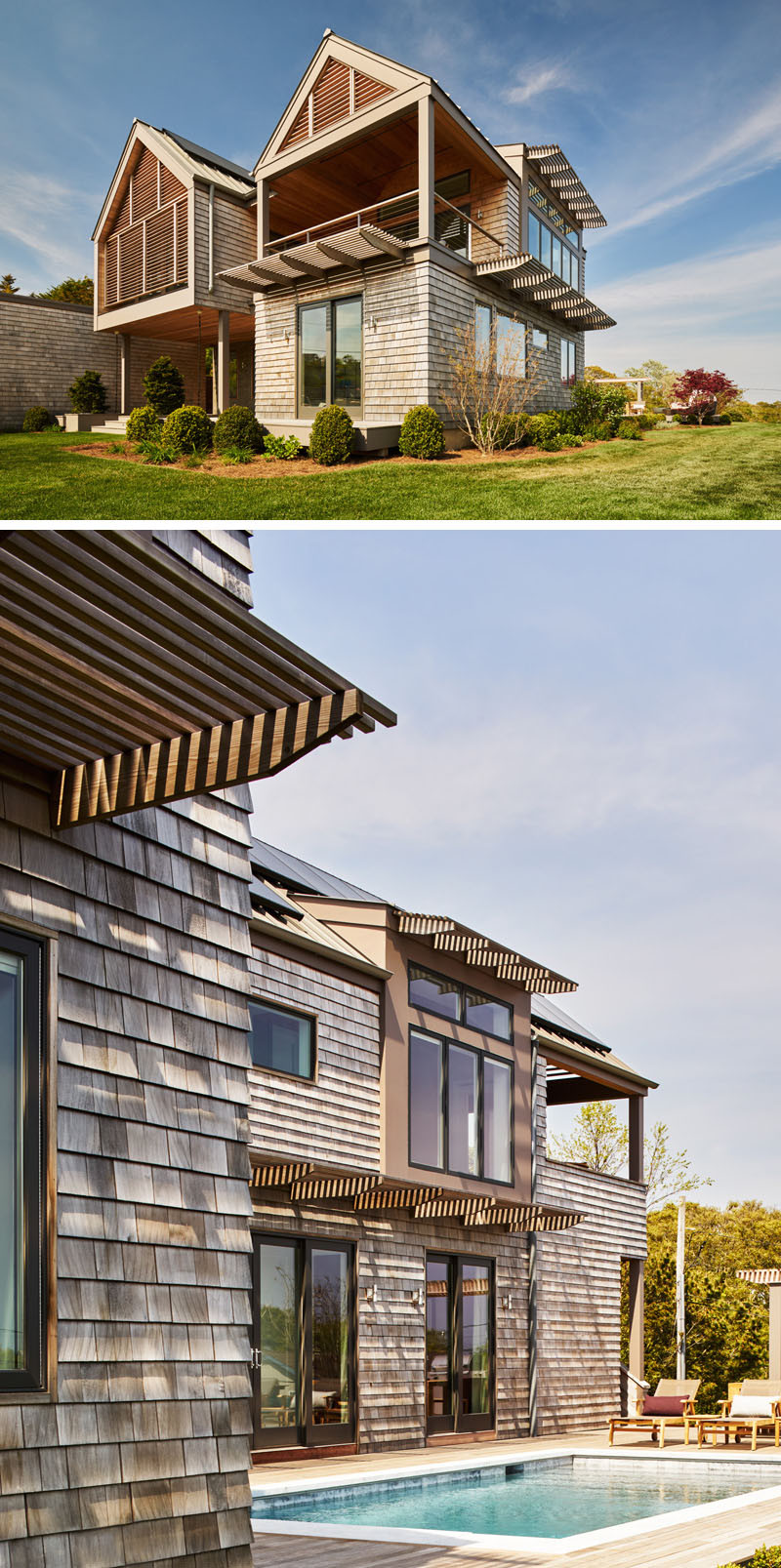 ---
5. This Australian house is partially covered in uneven wooden shingles.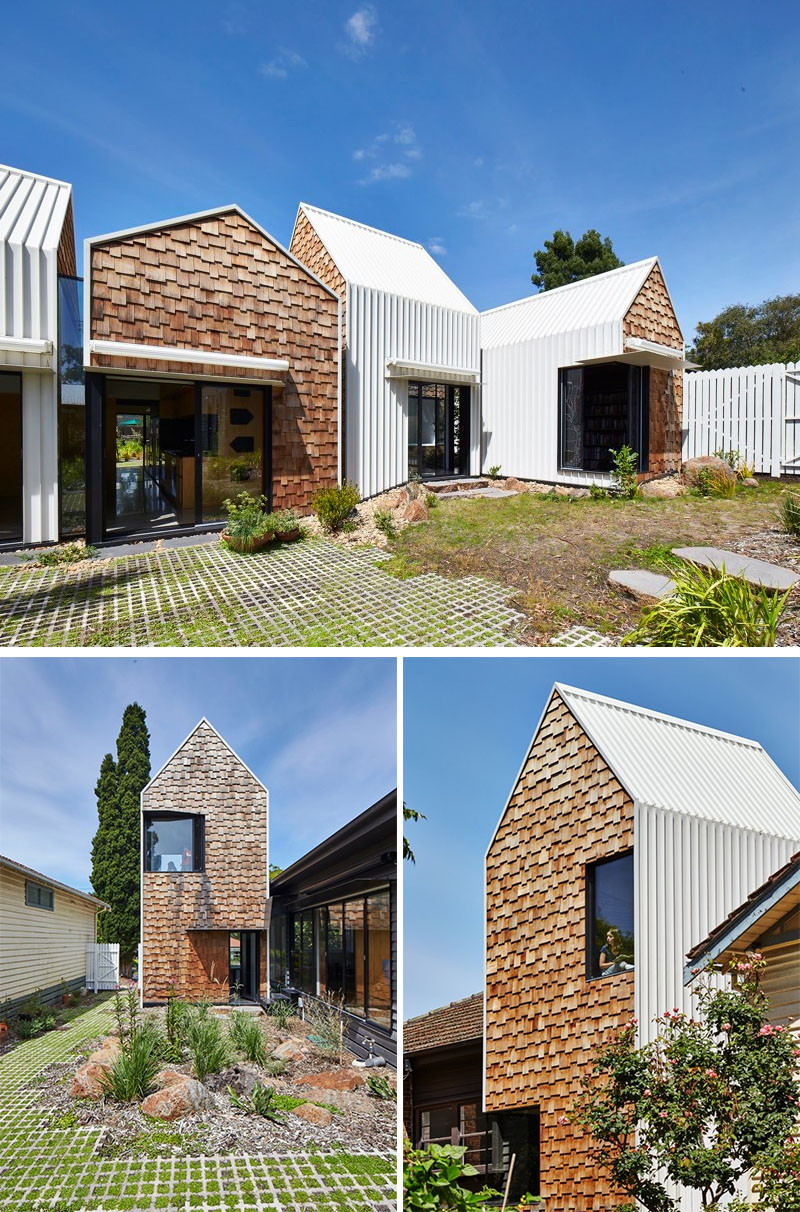 ---
6. The only parts of this house not covered in shingles are the windows.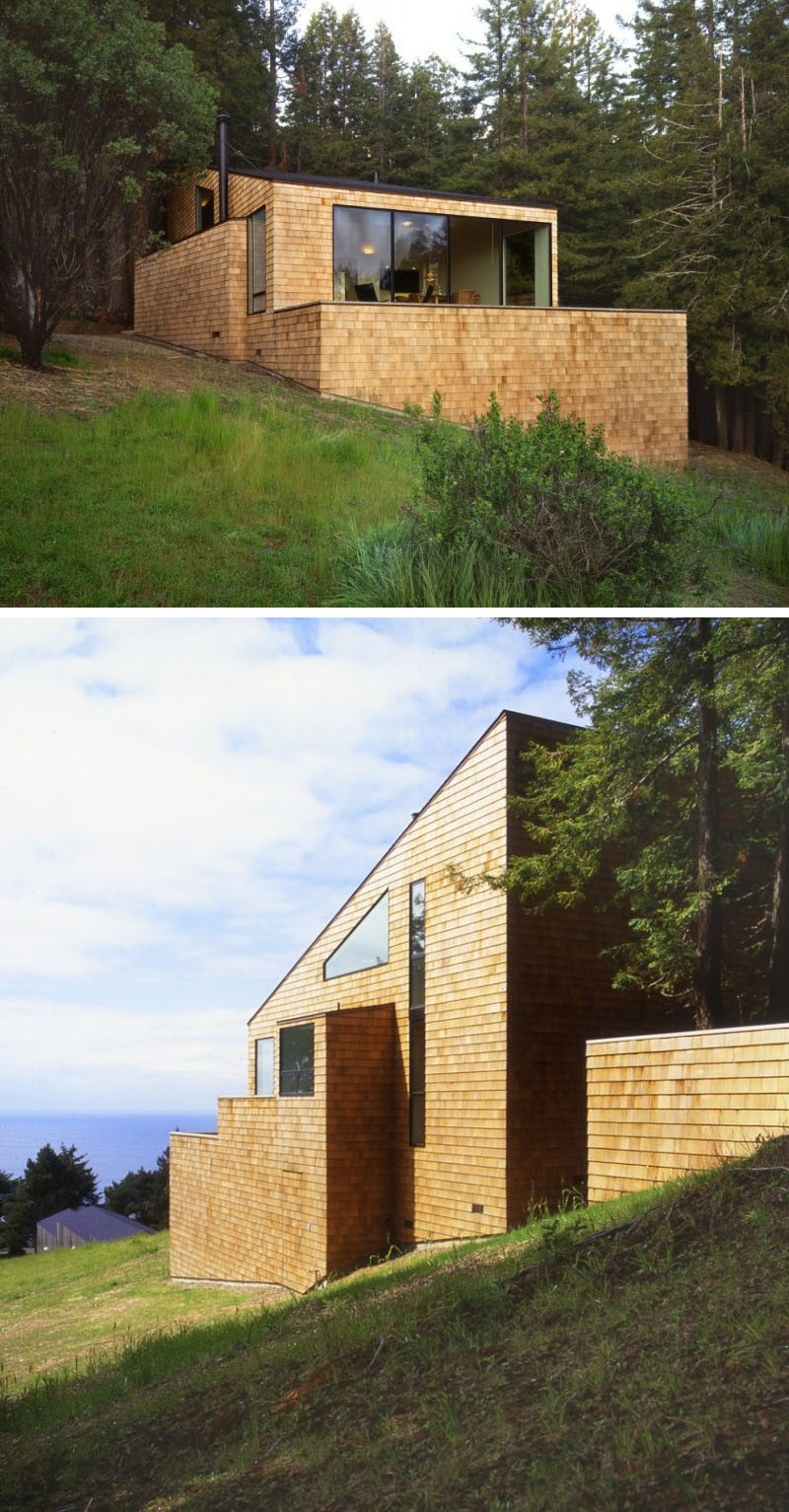 ---
7. Black shingles on the side of this Whistler property, contrast the natural wood and concrete throughout the rest of the house.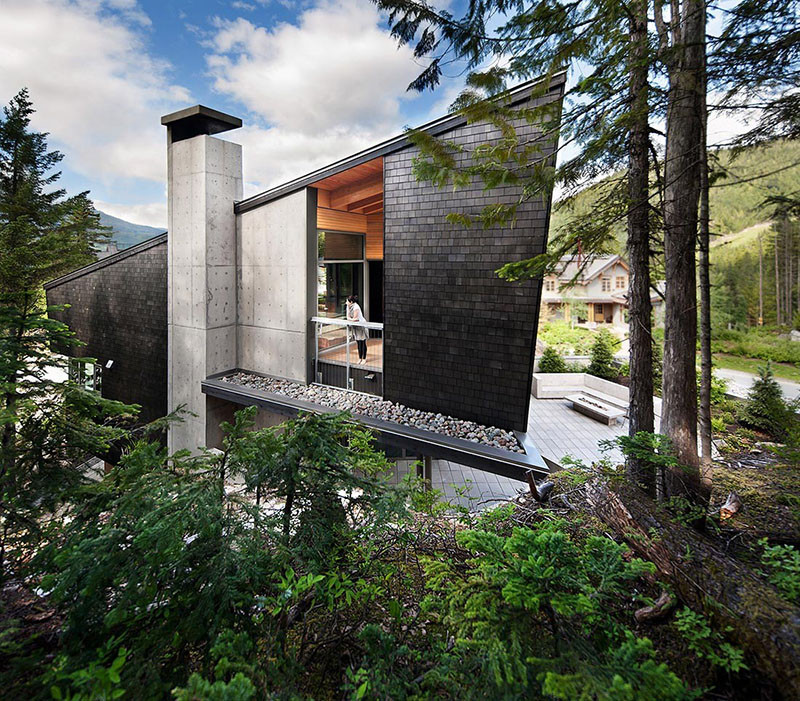 ---
8. These shingles curve around this spiral-shaped house in Finland.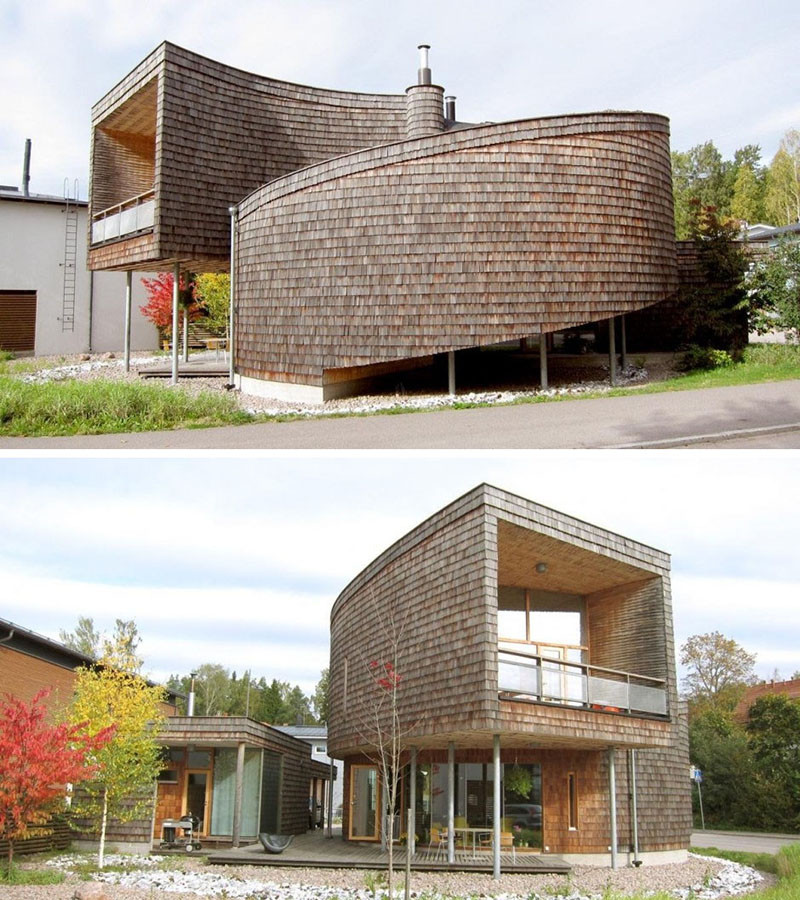 House in Espoo by Olavi Kopose.
---
9. The shingles are a perfect match to the ocean for this coastal home.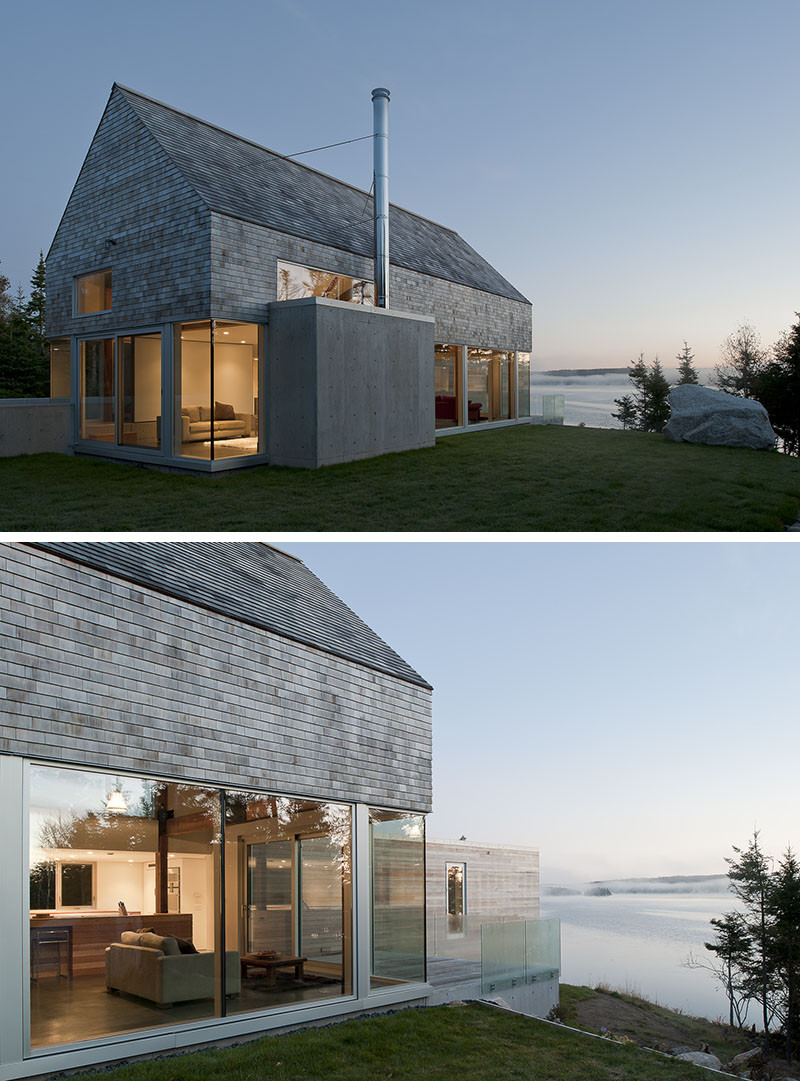 ---
10. The copper chimney that connects the two wings of this beach house works well with the color of the wood shingles on the side.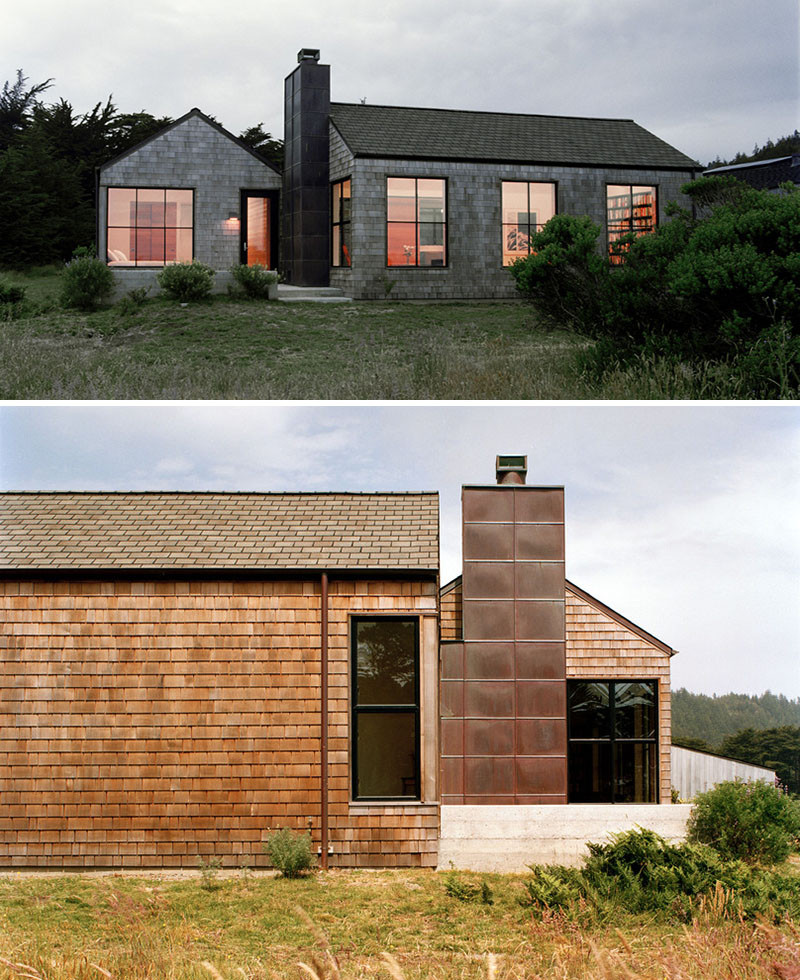 ---
11. This house merges burnt wood shingles and contemporary architecture to create a unique aesthetic.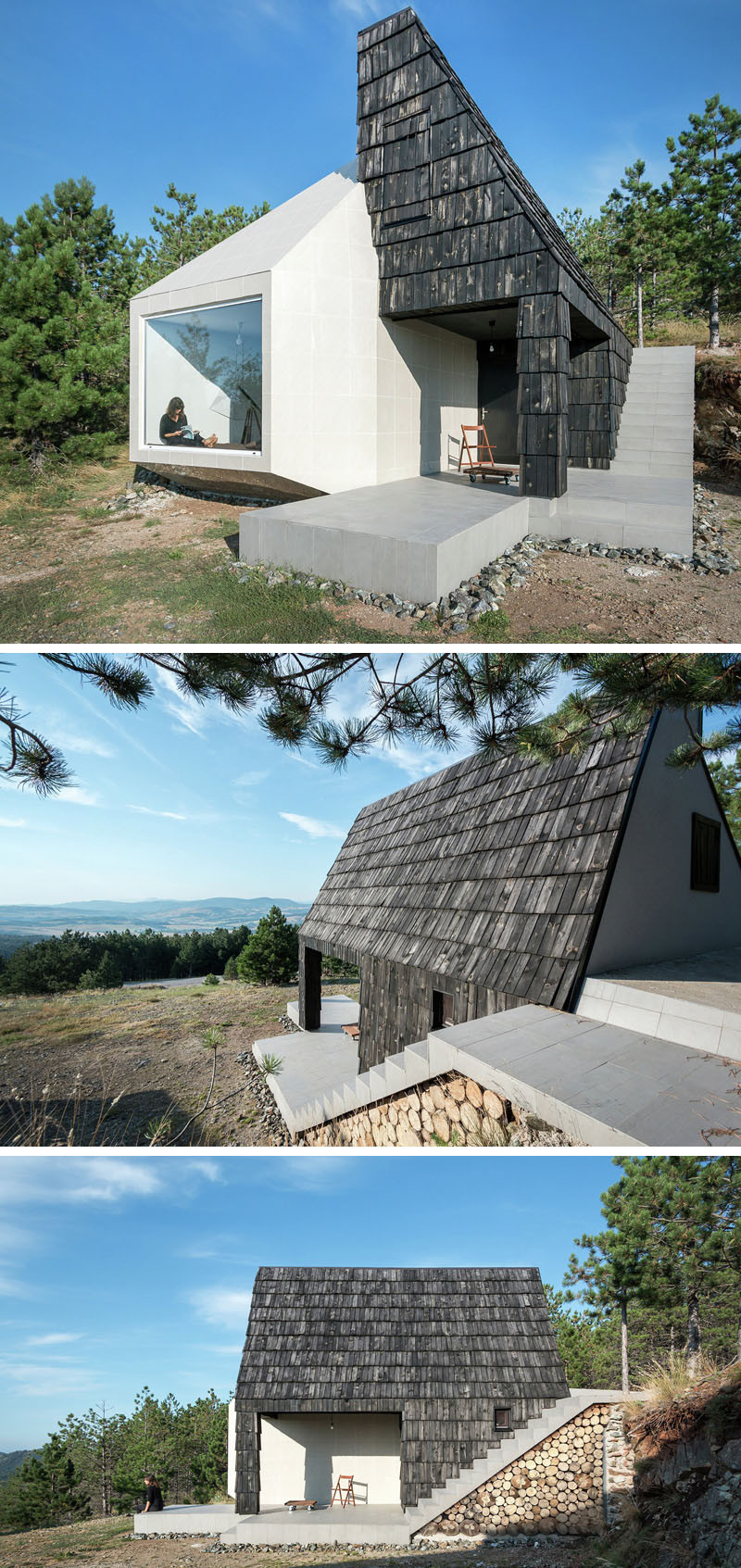 ---
12. This secluded lake house is covered in stone and warm wood shingles.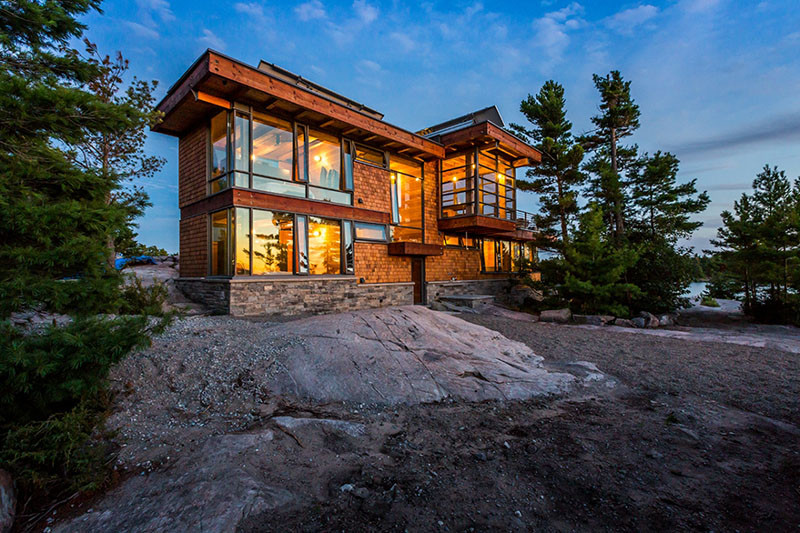 ---
13. This home covered in shingles has views of the ocean and Inverness in Nova Scotia, Canada.
---