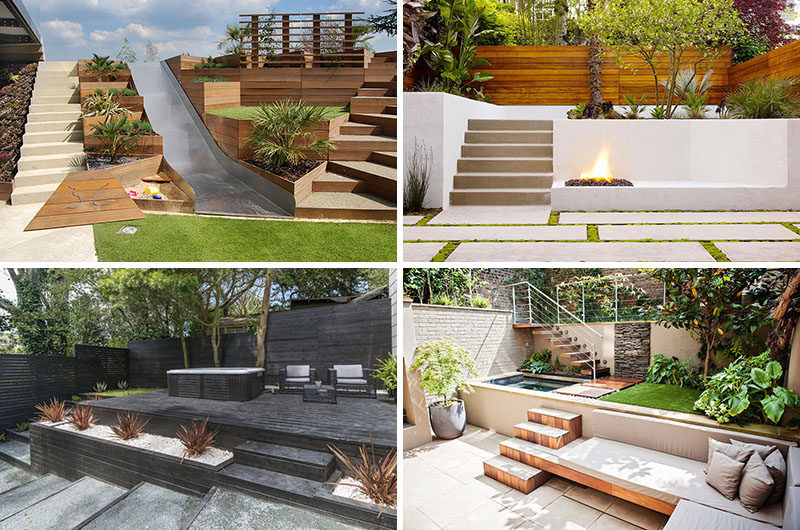 Summer is the time for outdoor entertaining. But in order to do that you've got to have a great outdoor space! Here are 13 multi-level yards to take outdoor entertaining to the next level.
1. It may be a small yard but the various levels allow for more green space and make it appear larger.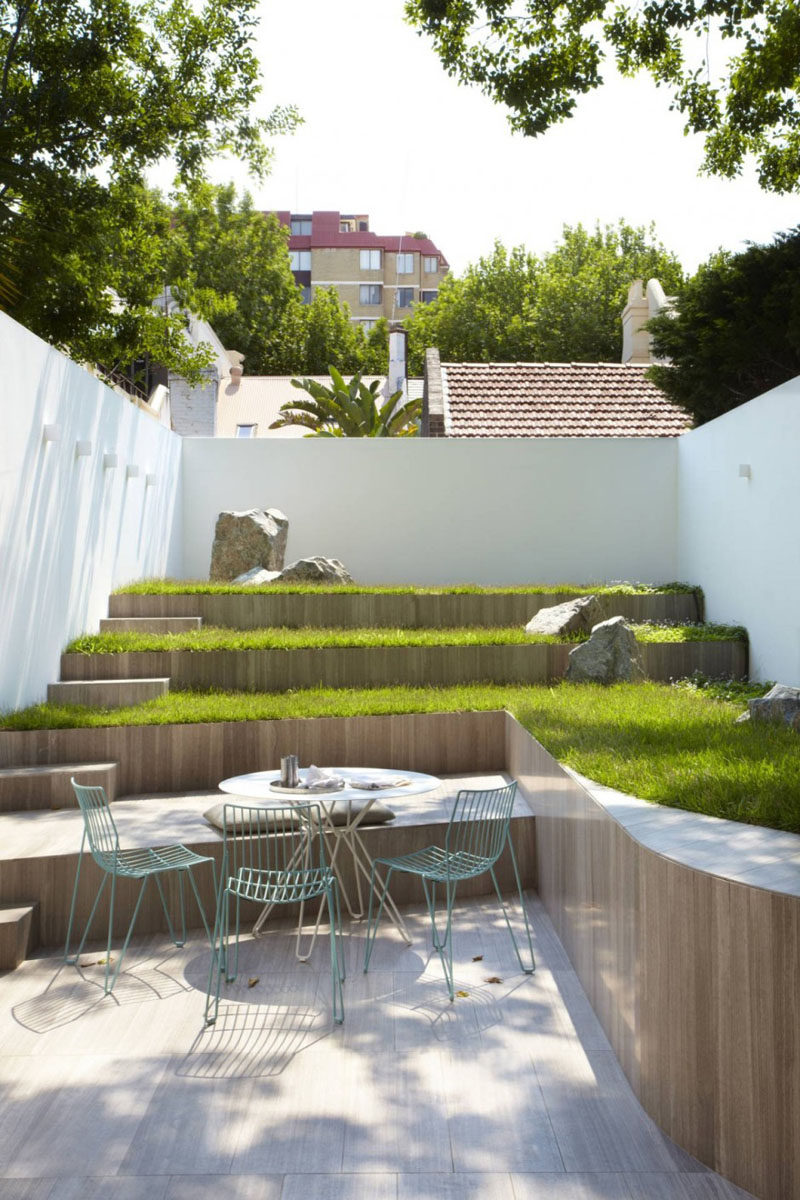 ---
2. Triangular terraced planters create a multilevel yard complete with a slide and sandbox for the kids.
---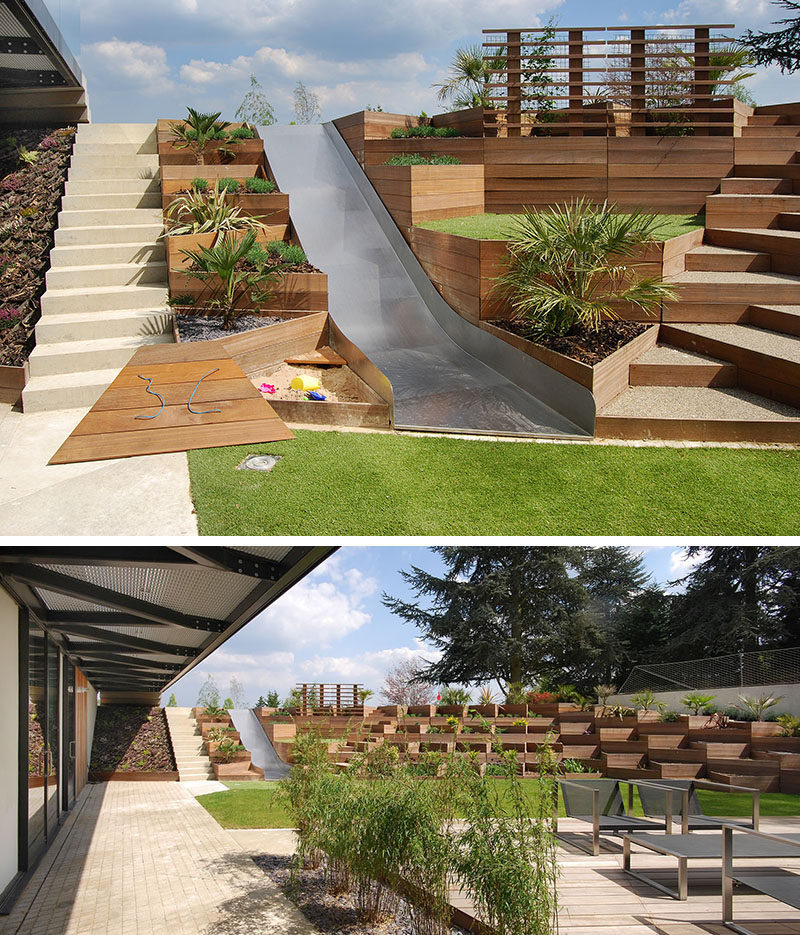 ---
3. This backyard has created multiple levels through the use of black wood to make steps, planters, and an elevated deck with an entertaining spot and a hot tub.
---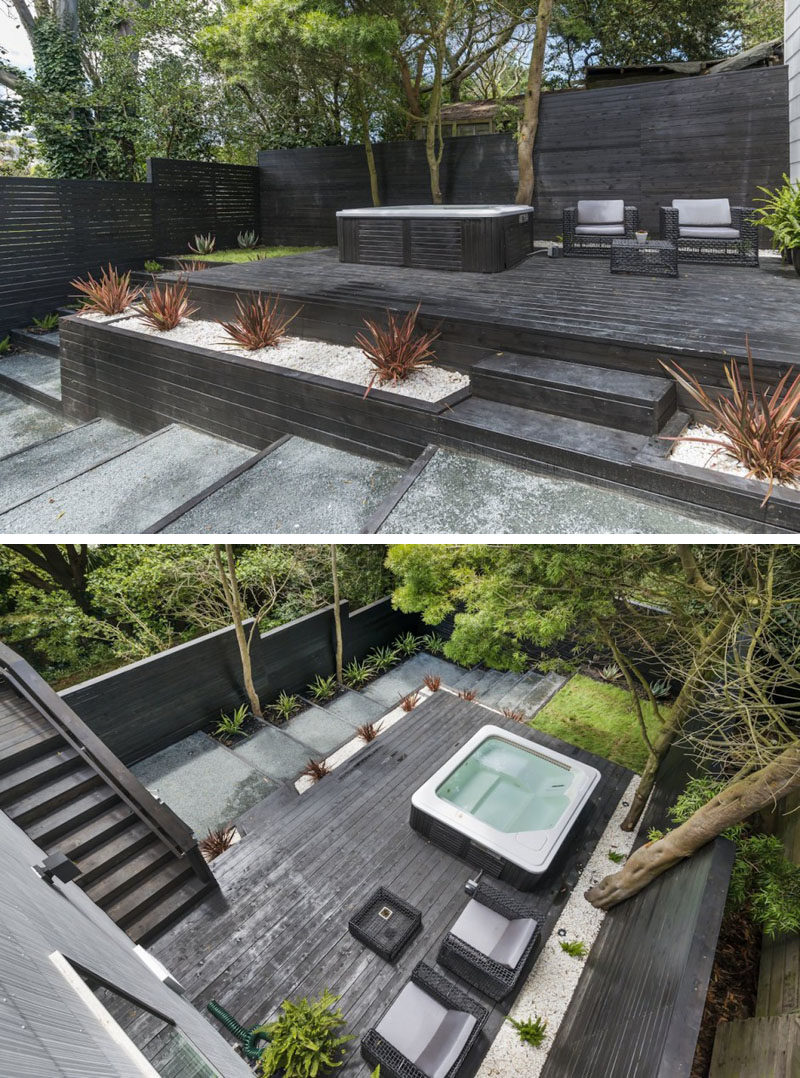 Contemporary remodel by Michael Kramer/Karen Kramer. Photography by Olga Soboleva.
---
4. An entertaining area with a firepit and a dining area make up the two main levels of this backyard in Avoca Beach, Australia.
---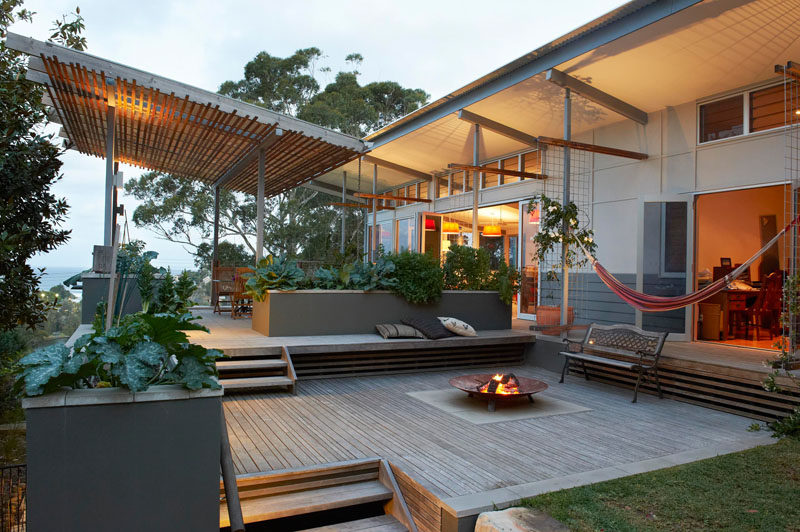 ---
5. This multi-level backyard has built-in seating and stone steps leading from one area to the next.
---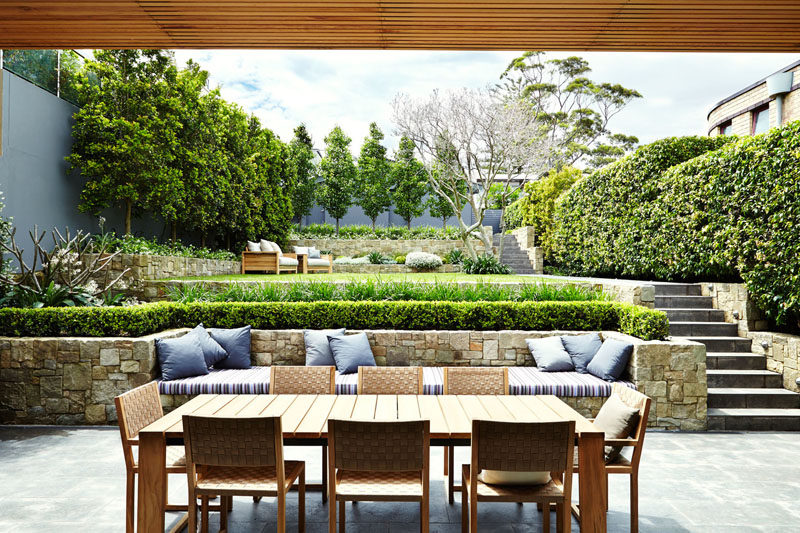 ---
6. This backyard has multiple levels for entertaining and relaxing, with a water feature as a focal point.
---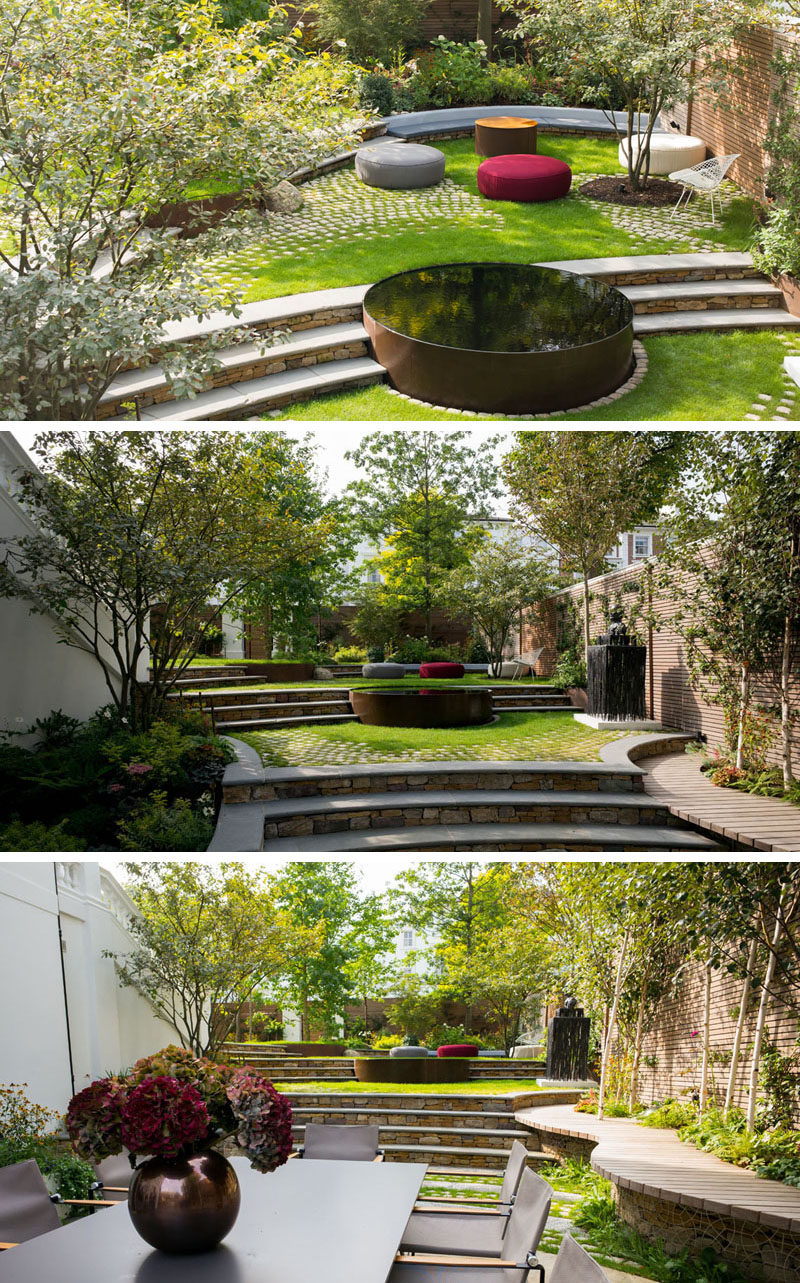 ---
7. This backyard has multiple levels for entertaining and dining, and another for the pool and lounging.
---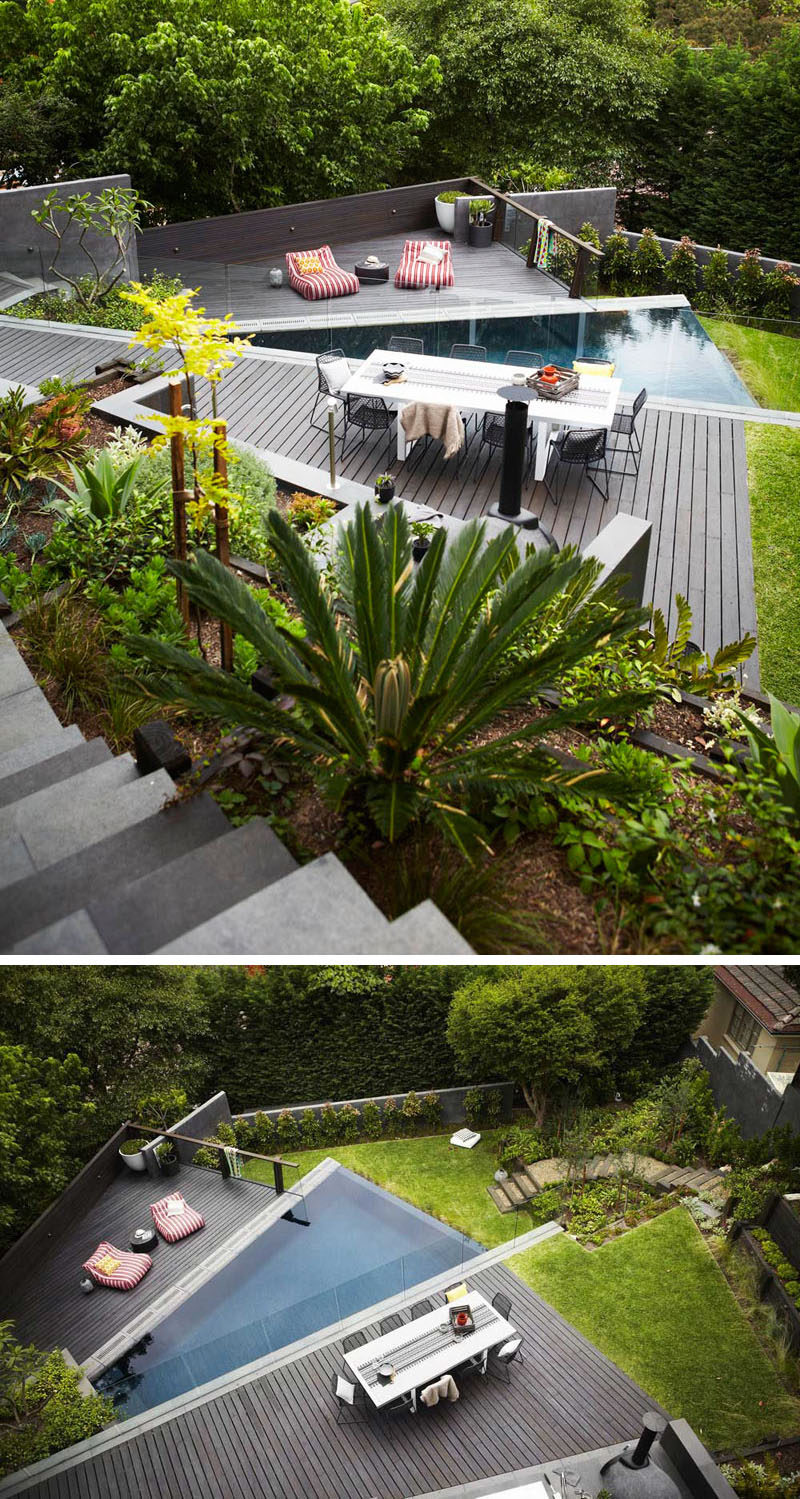 ---
8. Two distinct areas in this yard make it a perfect place for an outdoor event.
---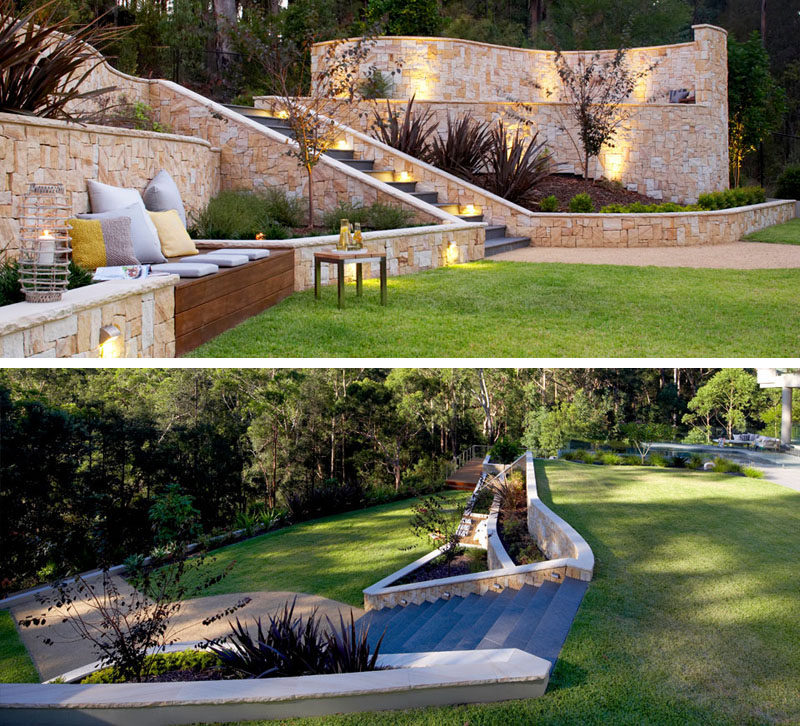 ---
9. This backyard has an area at ground level with large stone slabs and firepit, and a second elevated area with garden space.
---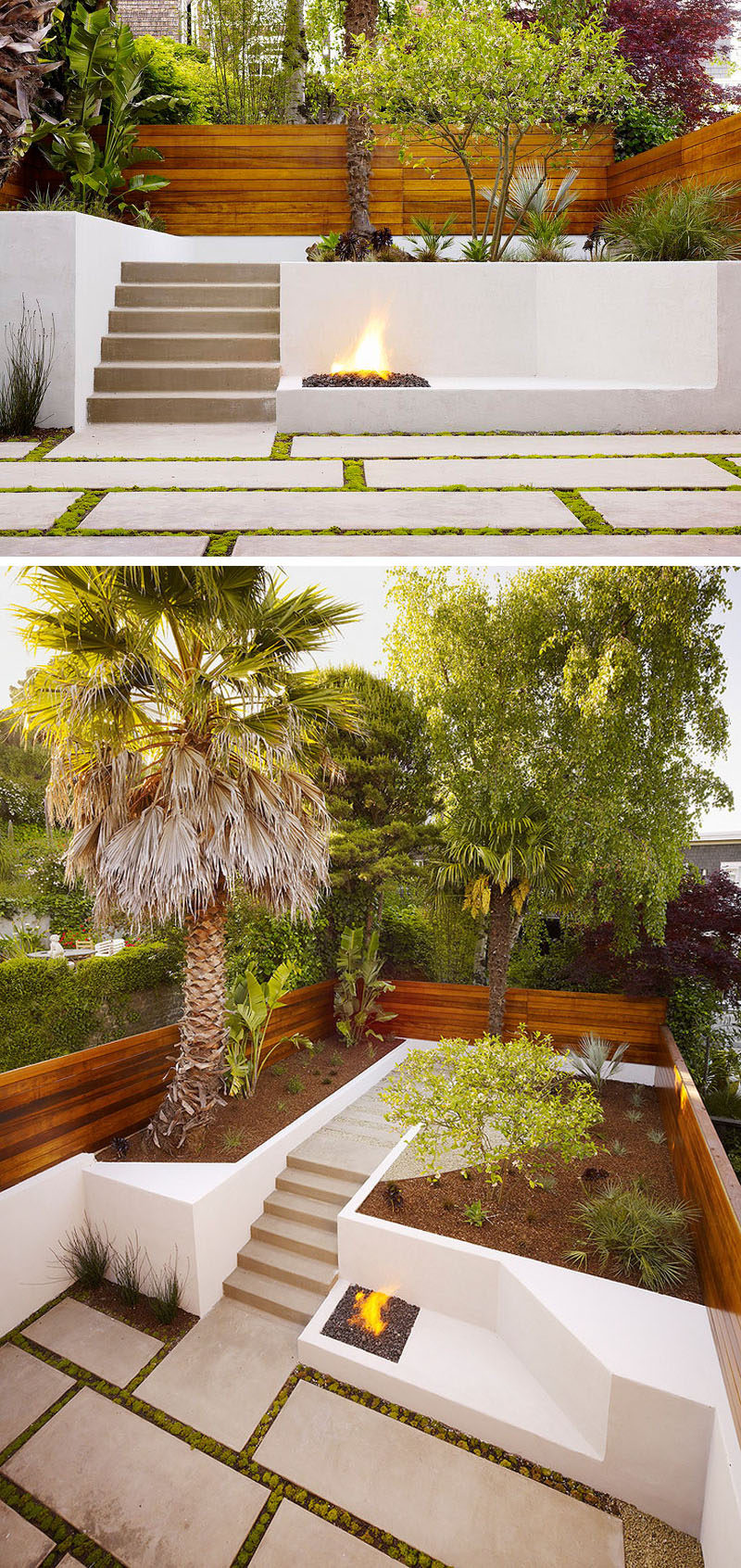 ---
10. Lots of green in the various levels of this backyard help it feel bigger than it actually is.
---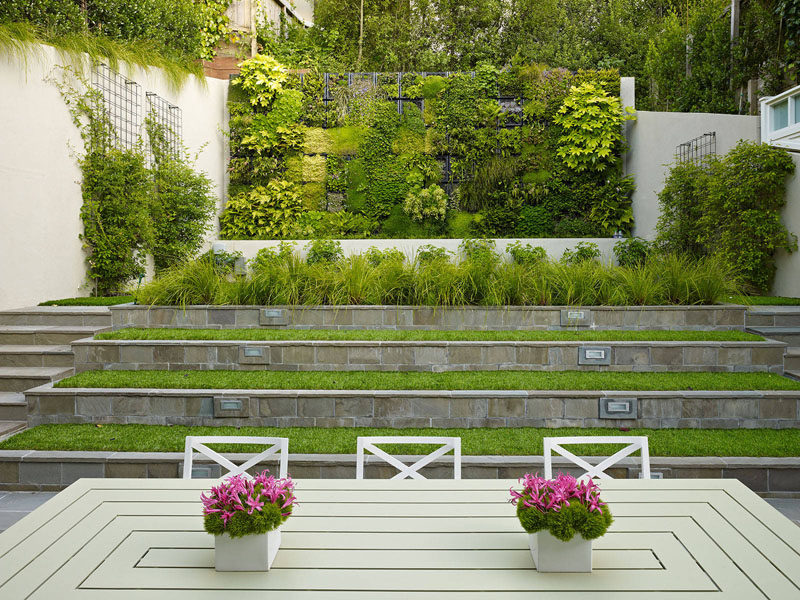 ---
11. This yard may be small but the multiple levels make it feel larger yet cozy at the same time.
---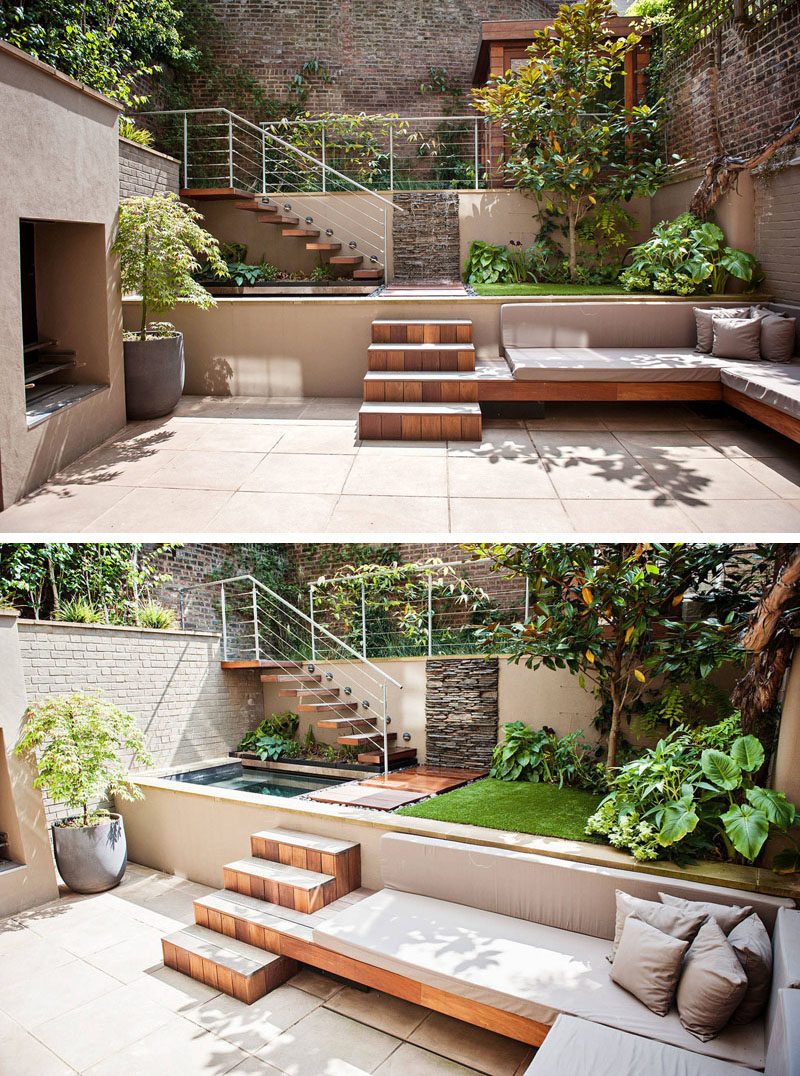 ---
12. This backyard has been divided into a number of sub areas that all serve different functions to get the most out of the space.
---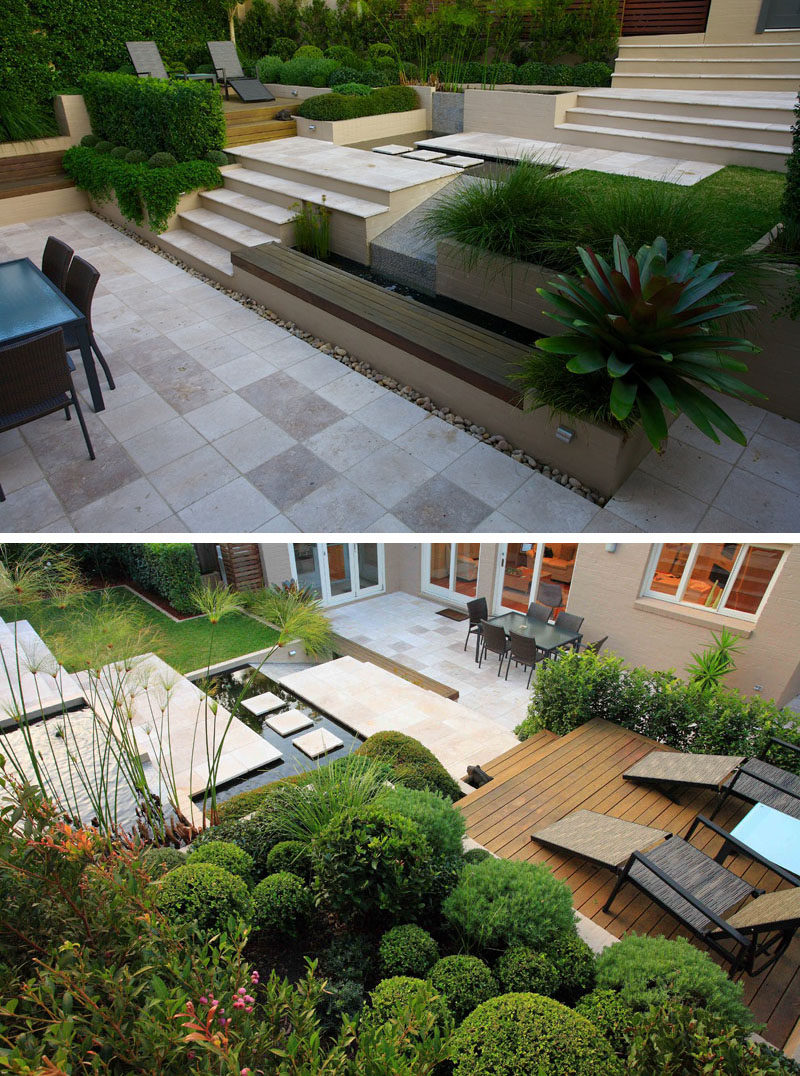 ---
13. This backyard is divided into a ground level area with green space and a seating patio, and a second level with a seating area at the same height as the pool.
---