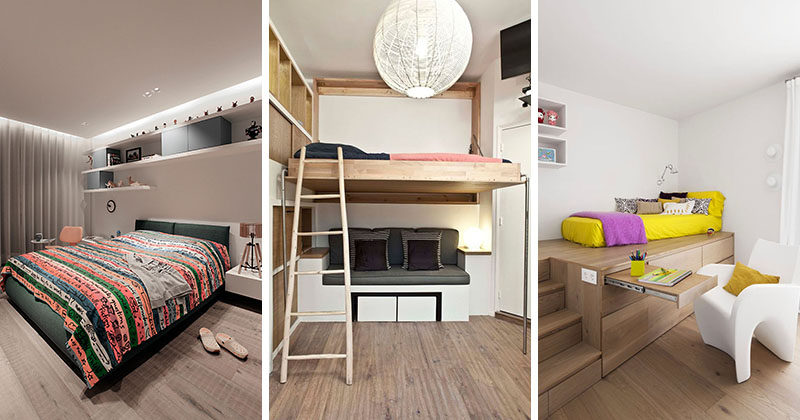 Creating bedrooms for teenagers can be a tough job. With their style changing so much over the years, their bedrooms need to be neutral enough that a few simple changes can be made to give them a whole new feel. But, with all the time teens spend in their rooms, they also need to be personalized enough so that they really feel comfortable.
Here are 14 examples of teen bedrooms that check all the boxes and will make every teen's bedroom dream come true.
1. A suspended bed and a neutral pallet in this teen bedroom makes for an inspiring space that can easily be changed as tastes come and go.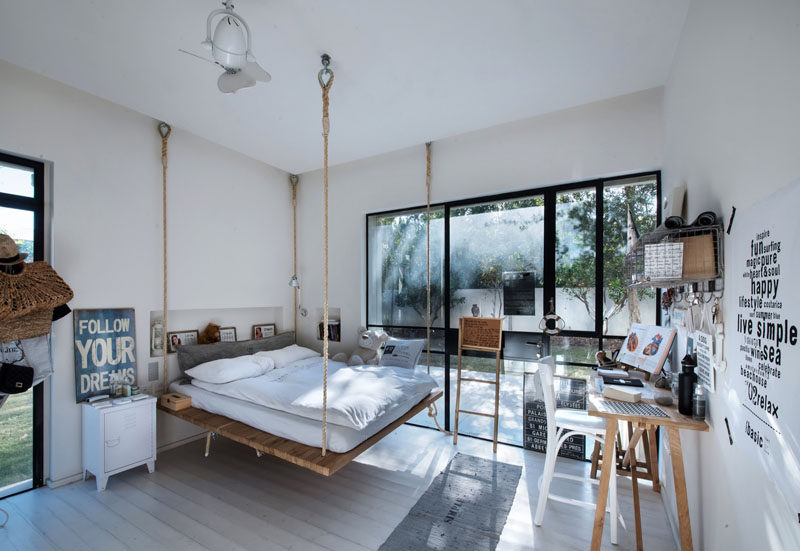 ---
2. Multiple levels with built-in storage and pops of yellow keep this teen space functional and easily changeable as the years go by.
---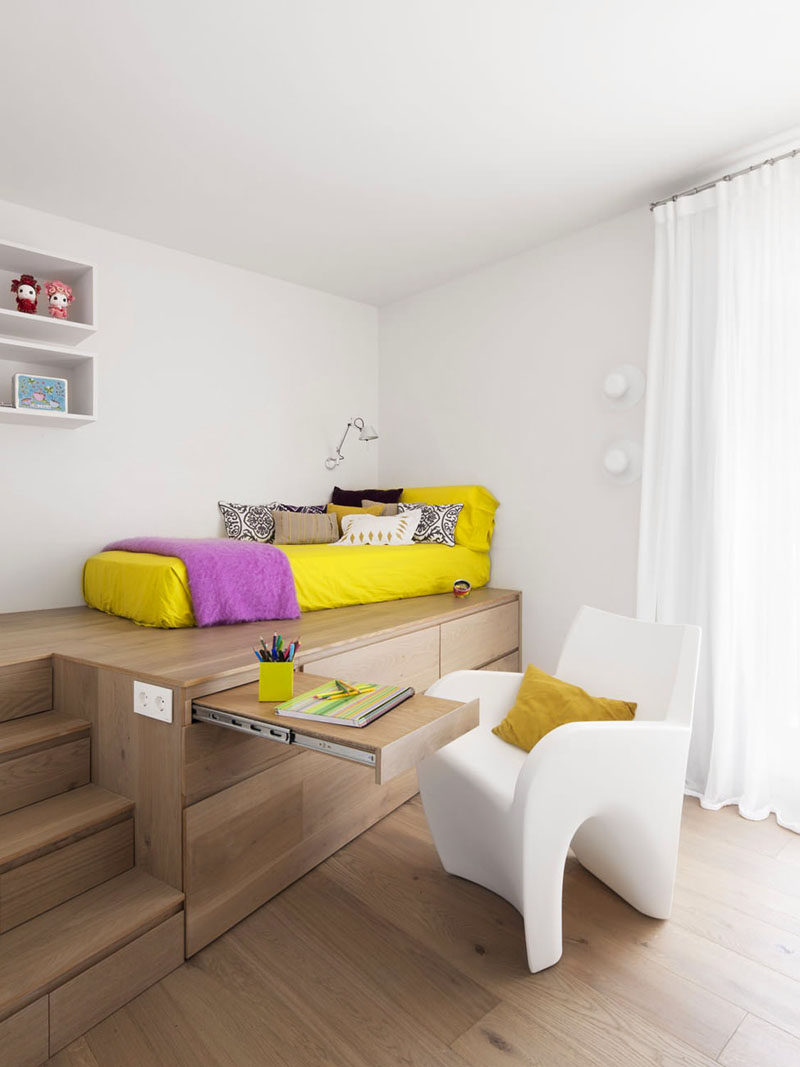 ---
3. An extra pull out bed, a window seat, and a desk make this an ideal space for a teen who likes having sleepovers with friends, but also needs a place all their own to relax and recharge in.
---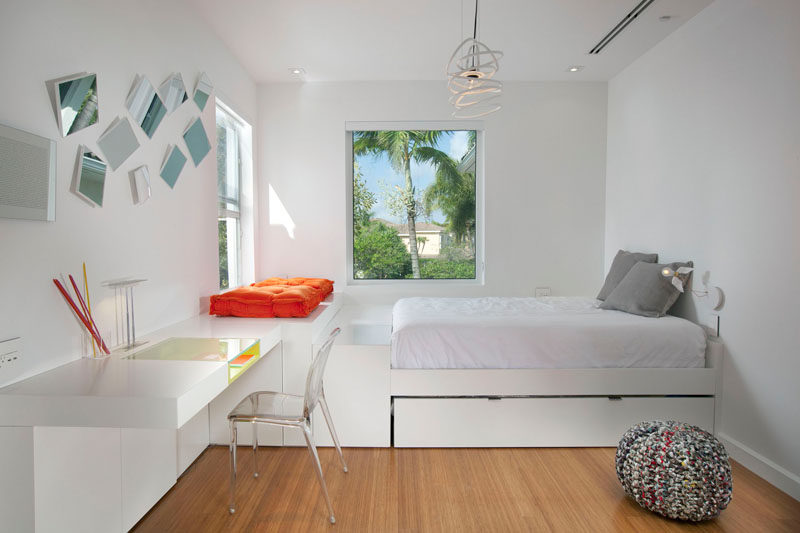 ---
4. A loft bed floating above a workspace is great for teens because it gives them a place to study and a completely separate space for sleeping.
---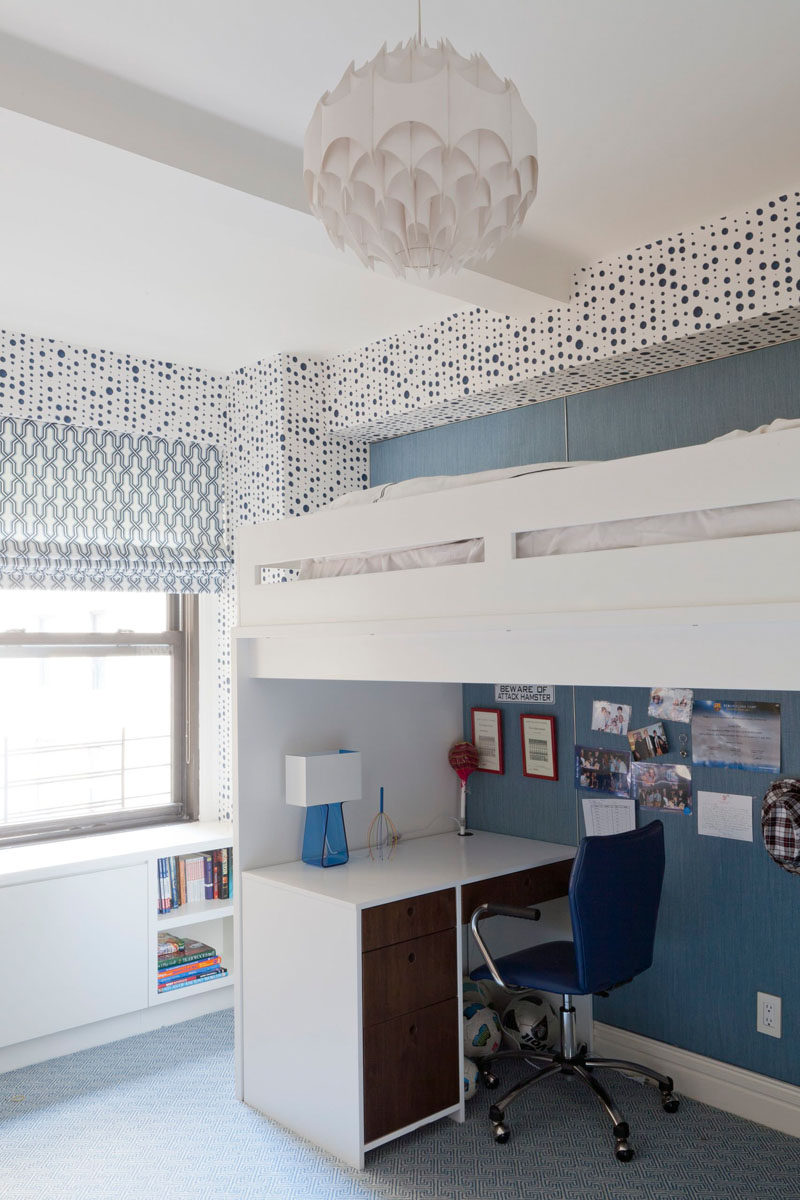 ---
5. Accents in a teens favorite color and decor reflective of their passions and interests, are easy ways to personalize a space and help make it feel more their own.
---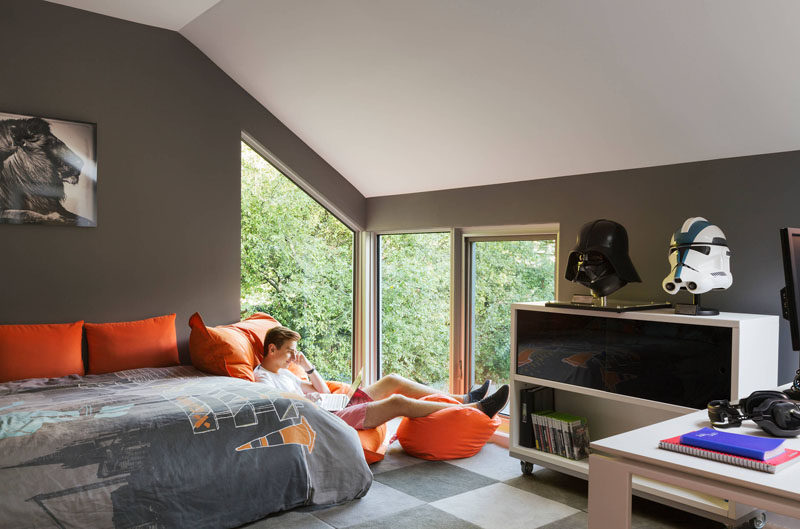 ---
6. Loft beds don't just have to go above desks – they can go over pretty much anything, as seen in this bedroom where the bed sits above a seating area and can be folded into the wall when not in use.
---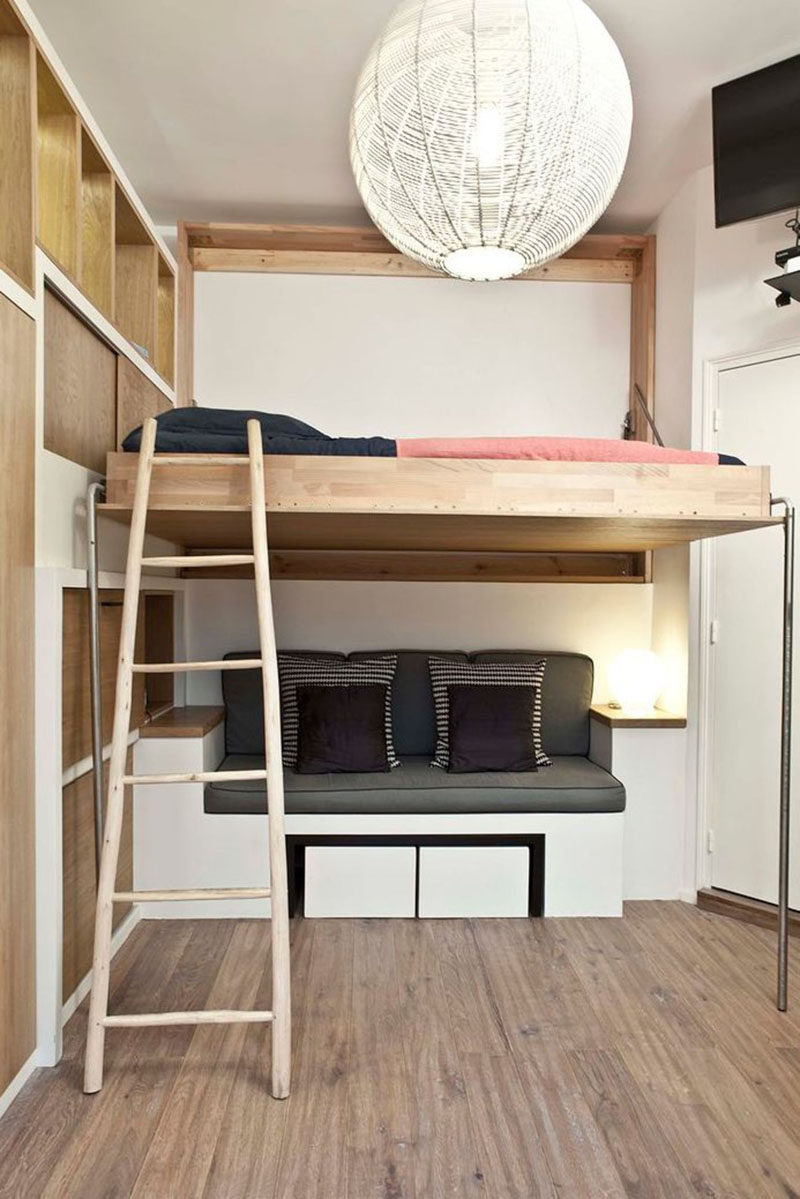 Interior design by Geraldine Laferte. Photography by Stephane Deroussent.
---
7. Hanging graphic skateboards personalizes a space and can make a statement when brightly colored boards are contrasted against an all black wall.
---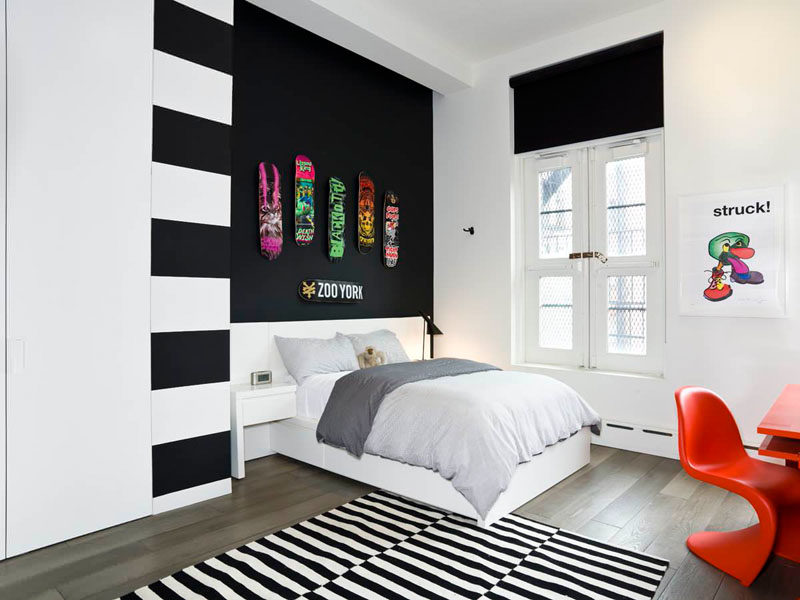 8. This bedroom provides lots of space for relaxing, reading, and music playing. A pull-out bed is kept underneath the normal bed, perfect for sleepovers.
---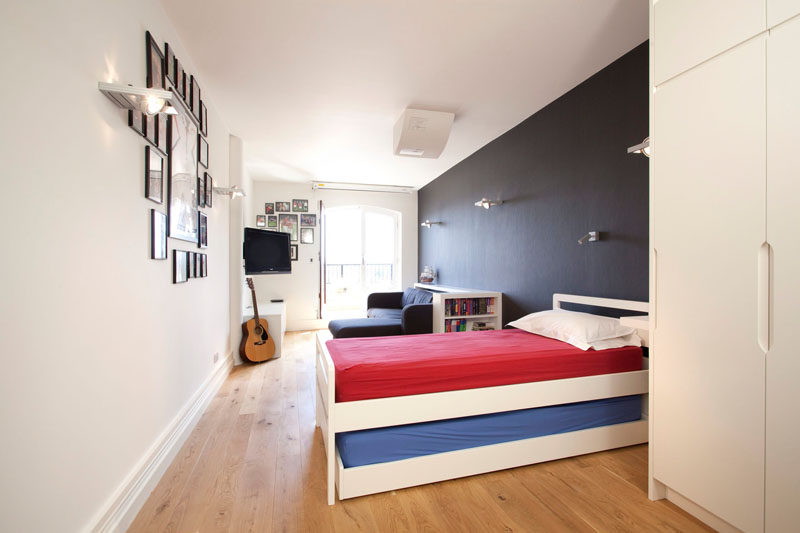 ---
9. This loft bed tucks the desk deeper into the room and provides extra storage for books and keepsakes.
---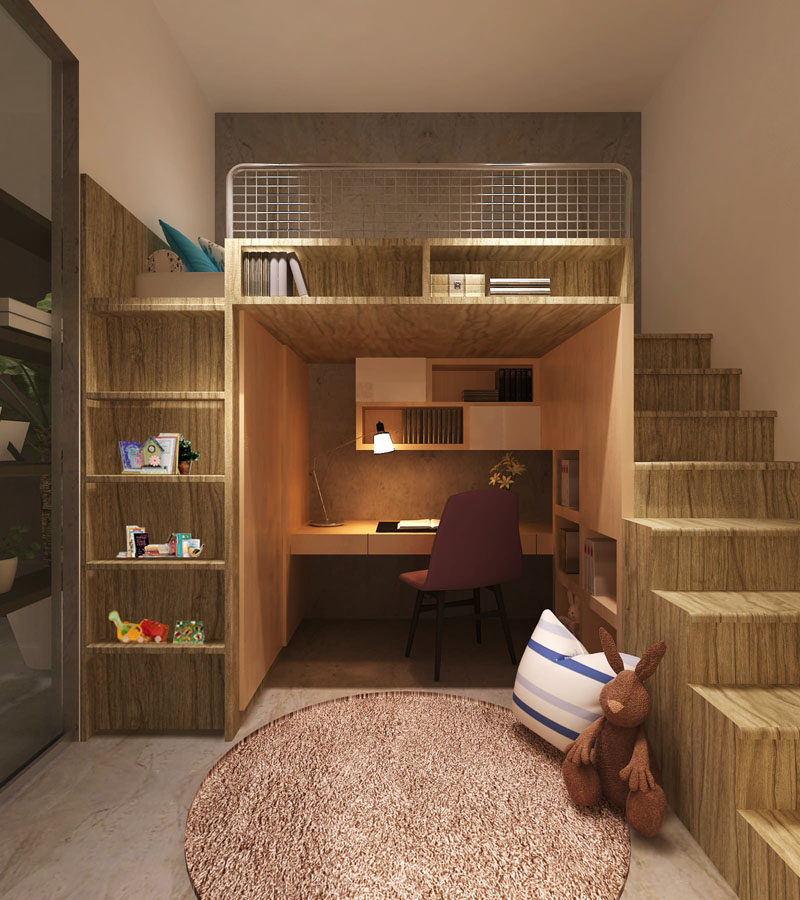 Designed and photographed by GA+Partners.
---
10. This large bedroom has it all, a space just for sleeping, a desk area for studying, and a suspended netted area perfect for reading in.
---

---
11. Built in storage surrounding the bed makes for a cozy sleeping area and provides tons of space for all of the books and nick nacks that pile up over the years.
---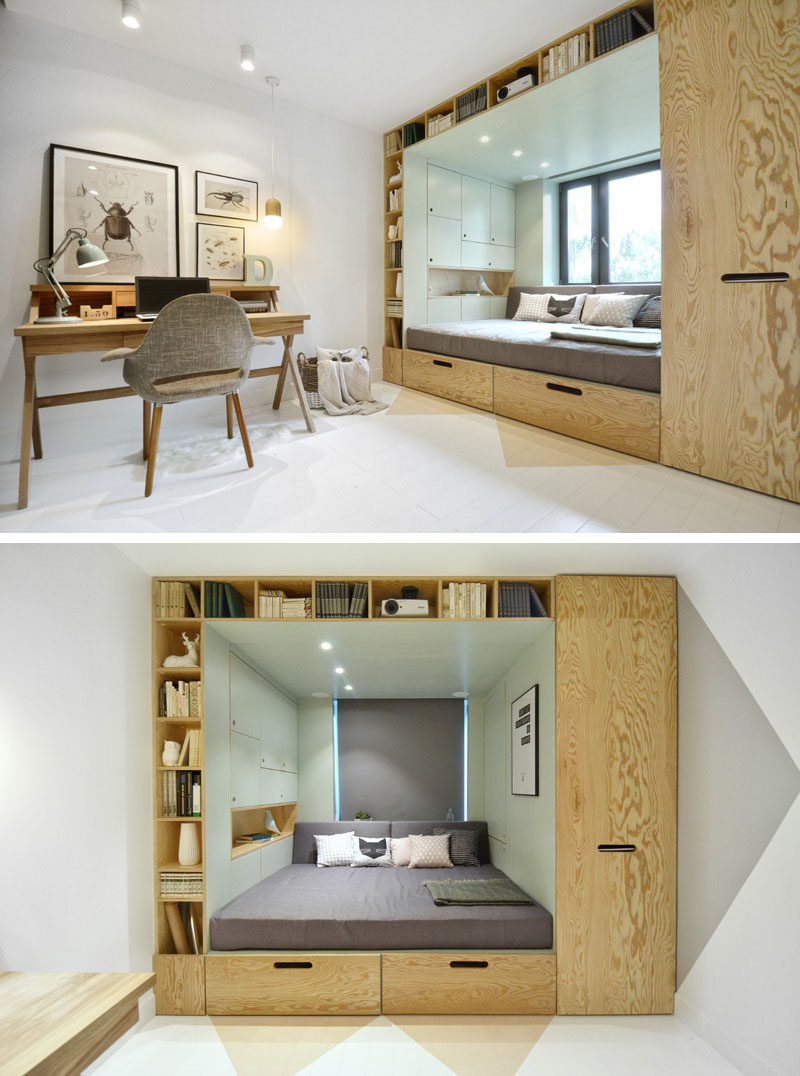 See more photos of this bedroom, here. Designed by INT2architecture.
---
12. The shelves in this teen bedroom are a great way to display accomplishments and favorite objects.
---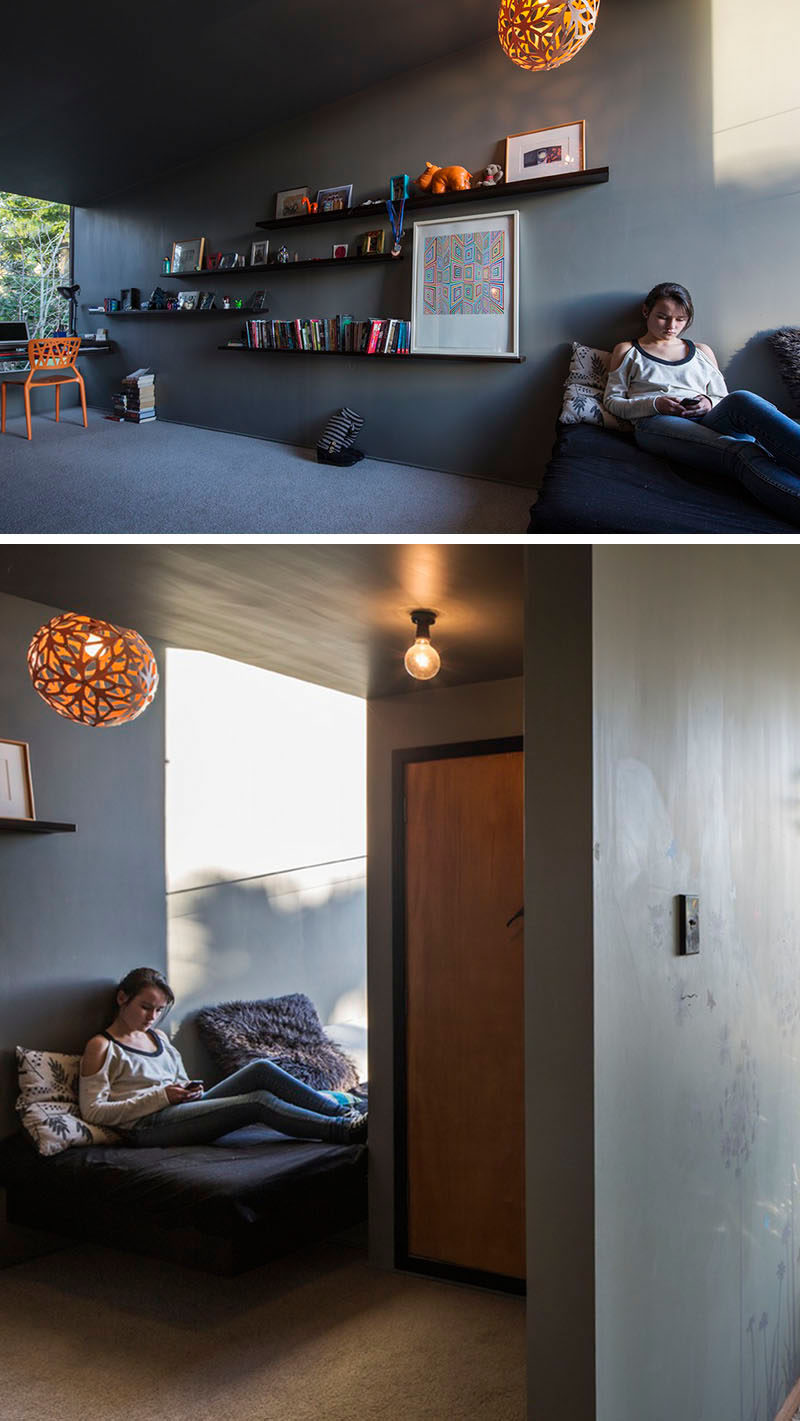 ---
13. This loft bed is every teens dream. With tons of storage and the ability to create a room within a room, it gives teens plenty of privacy and turns their bedroom into a tiny apartment.
---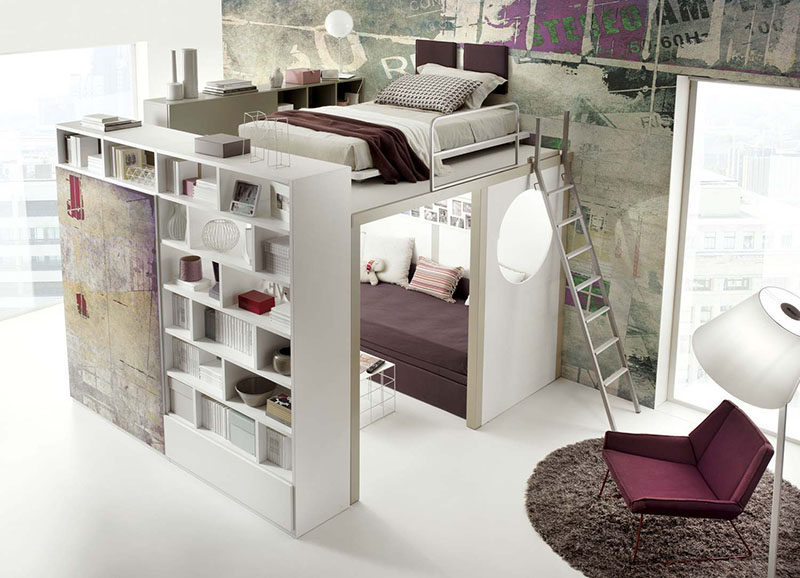 ---
14. Sophisticated colors partnered with a fun duvet cover is a great way to create a room that can grow with a teen as their tastes change as they grow.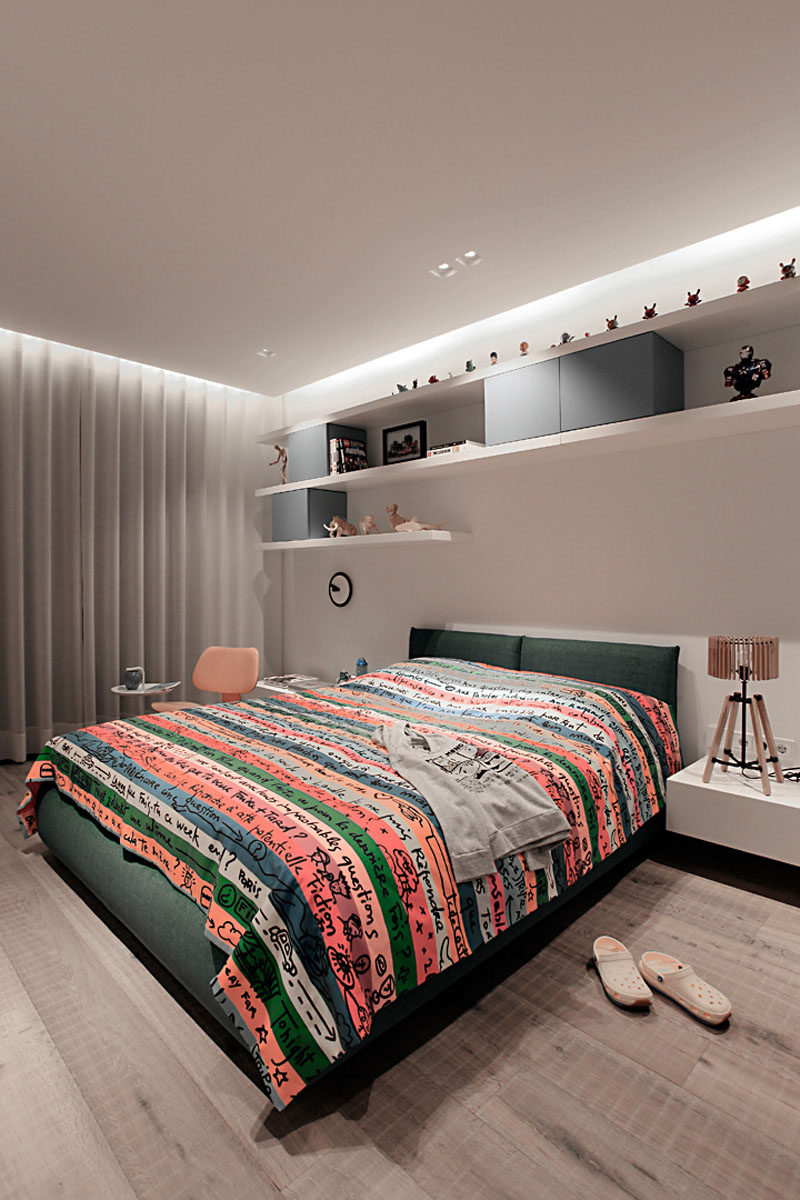 Designed by Studioe2. Photography by Mehmet Erciyas.
---