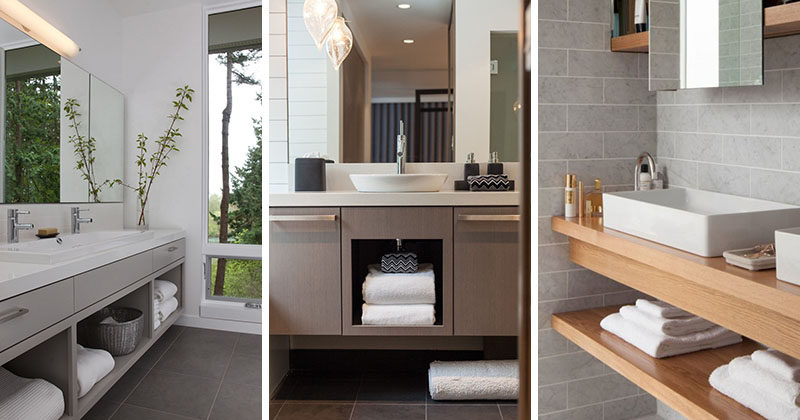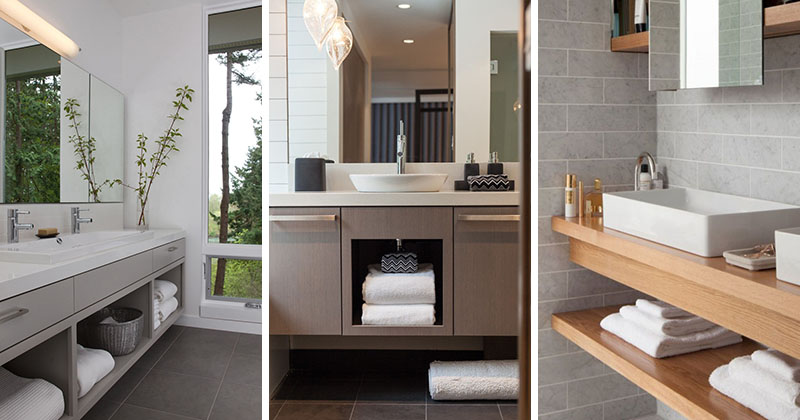 Open shelving is a great way to turn your everyday items into decor items and also encourages you to keep your spaces clean! Plus they're perfect for storing extra towels and other larger items that otherwise might end up in a linen closet.
Here's 15 examples where open shelving has been included in the design of the vanity.
---
1. The combination of drawers, a cabinet, and open shelving, make for a variety of bathroom storage options in this wooden vanity.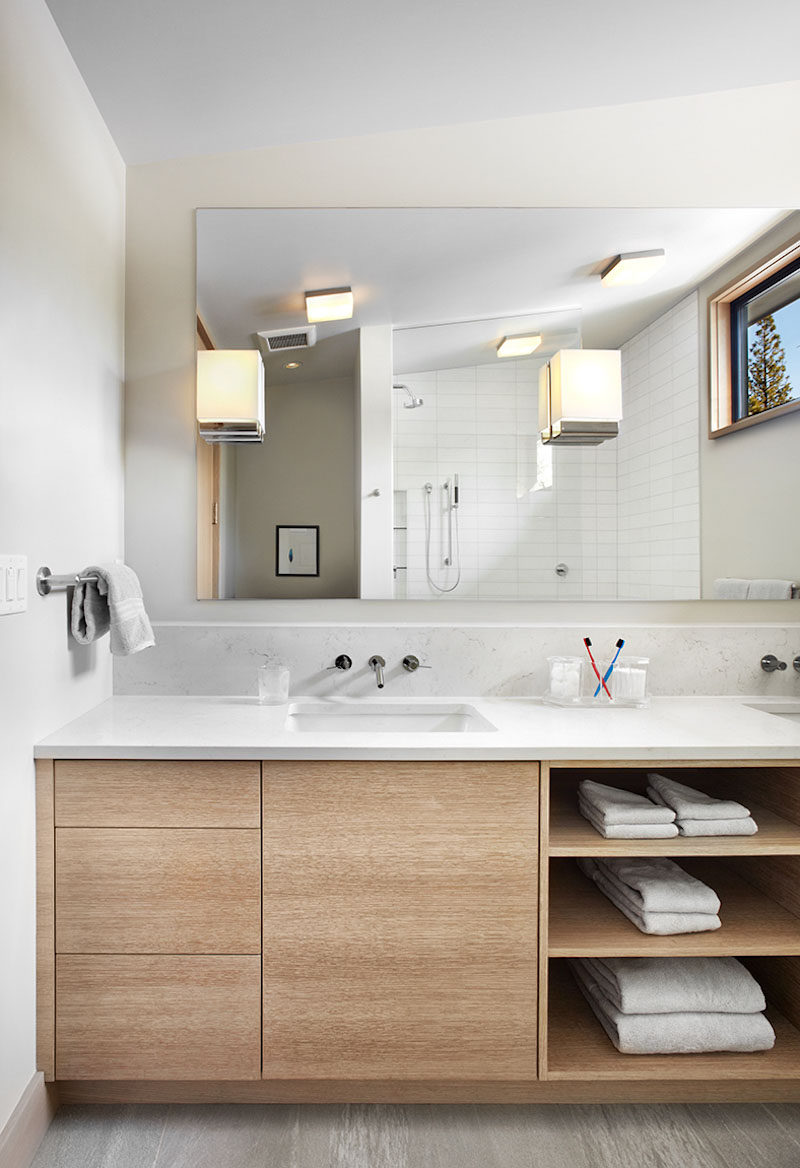 ---
2. Under each of the sinks in this bathroom by Robert Bailey sits an open shelf for storing towels and face cloths.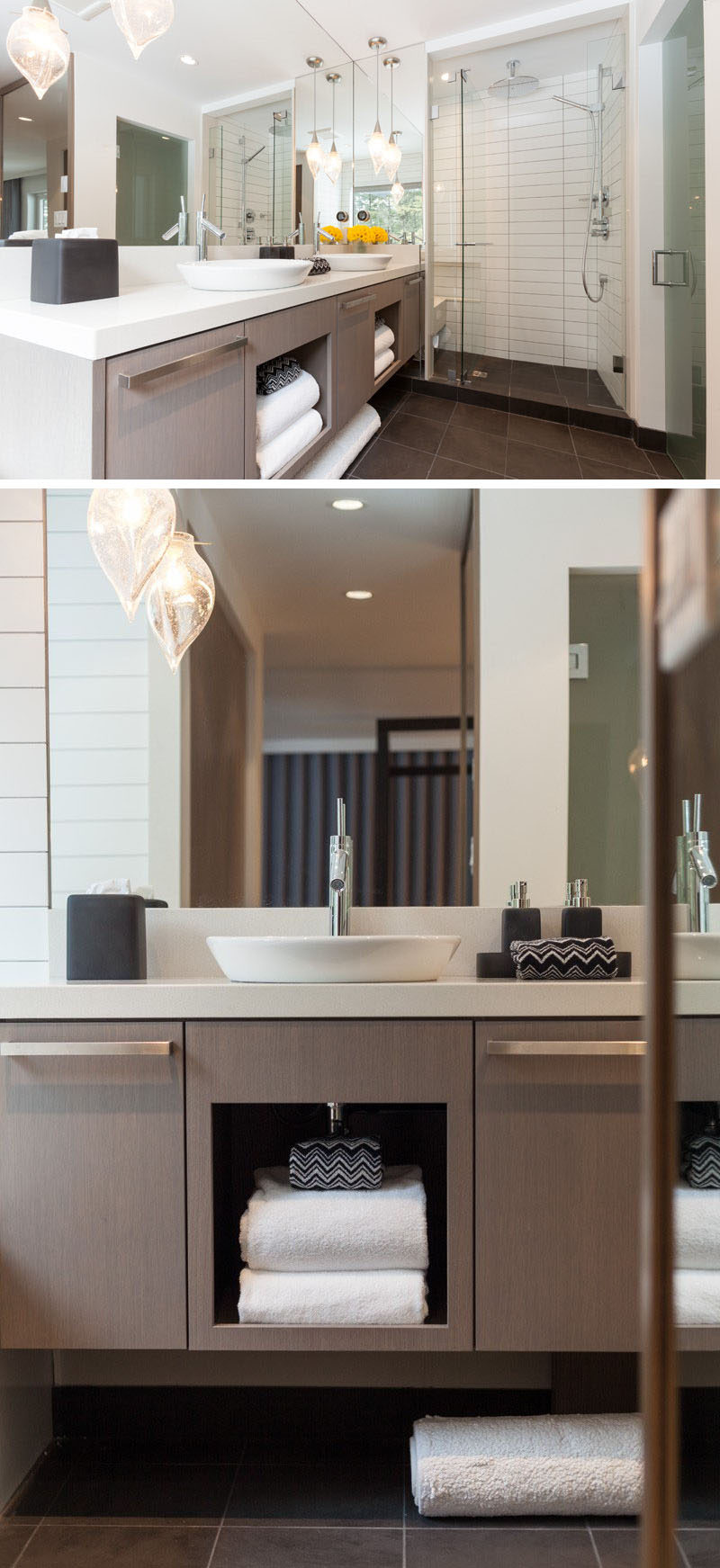 ---
3. The custom made concrete vanity in this master bathroom, has dual sinks, a towel railing and open shelving.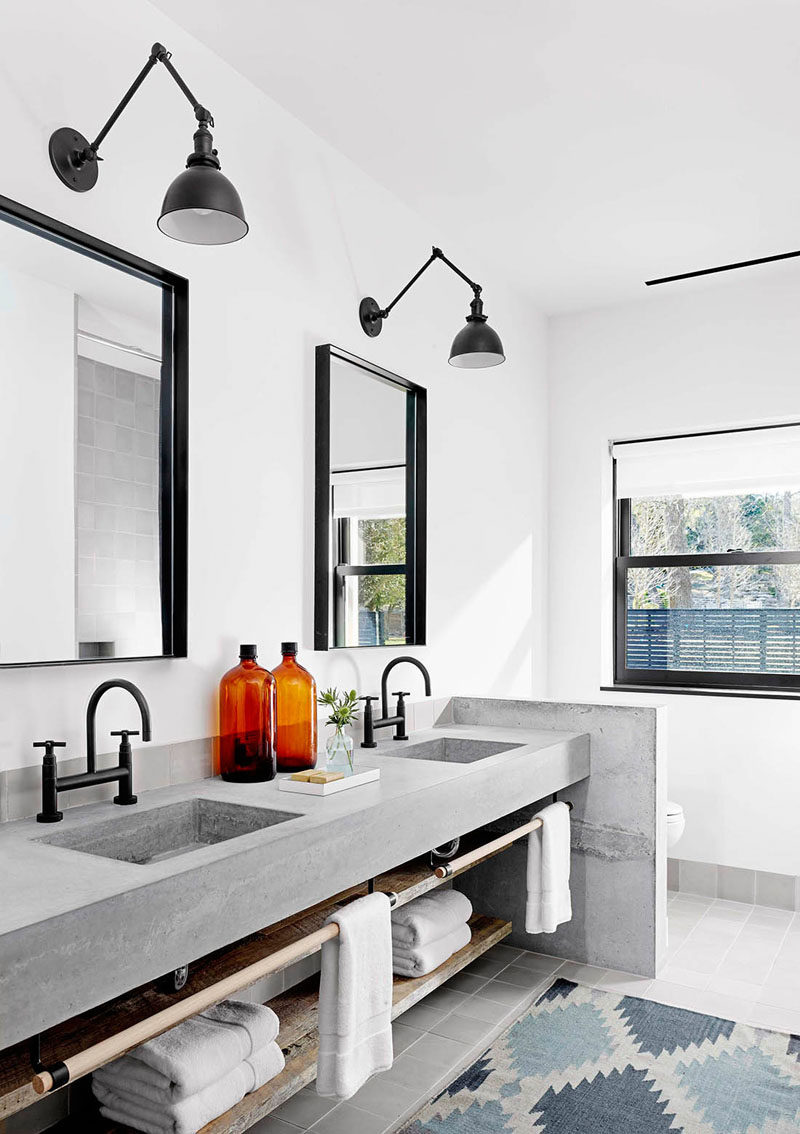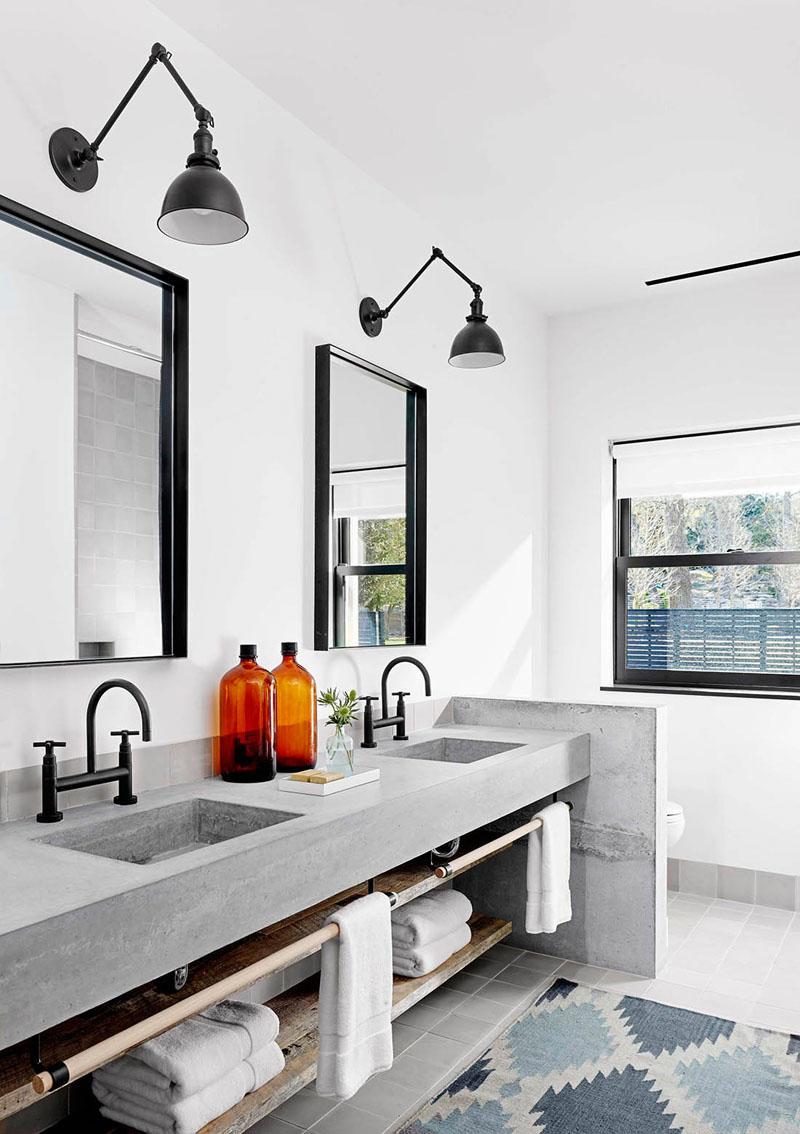 ---
4.The open shelf beneath the sink in this vanity is extra long, making it great for both towels and storage bins.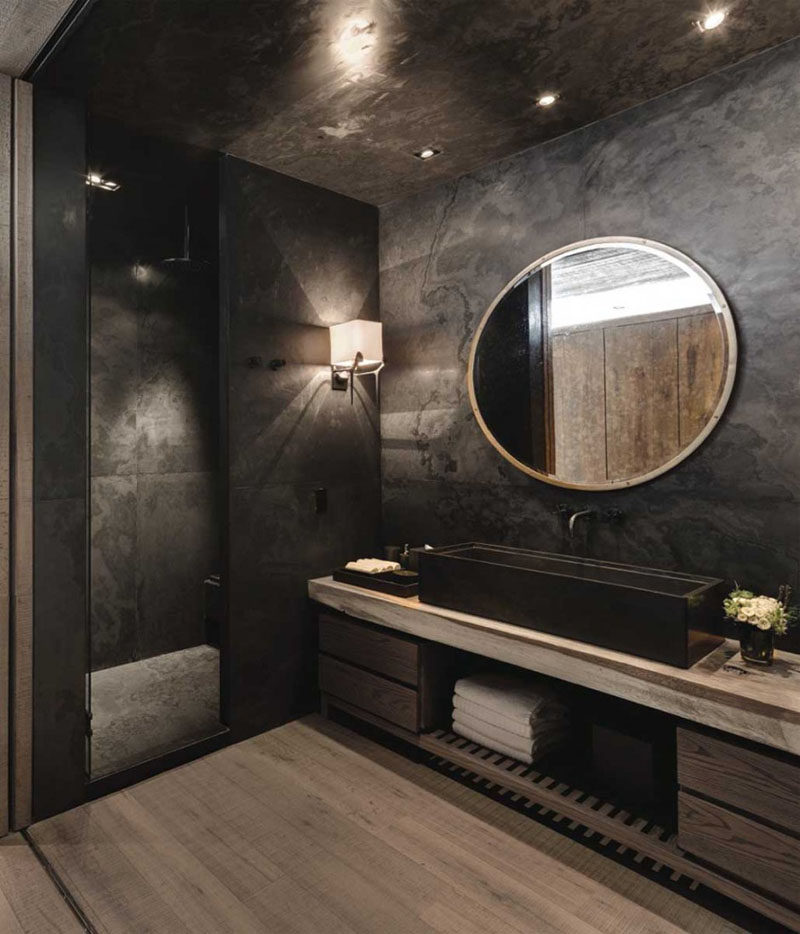 Architecture by CC Arquitectos. Interior design by Habitación 116. Photography by Rafael Gamo.
---
5.The bathroom in this cabin has open shelving providing lots of extra storage space.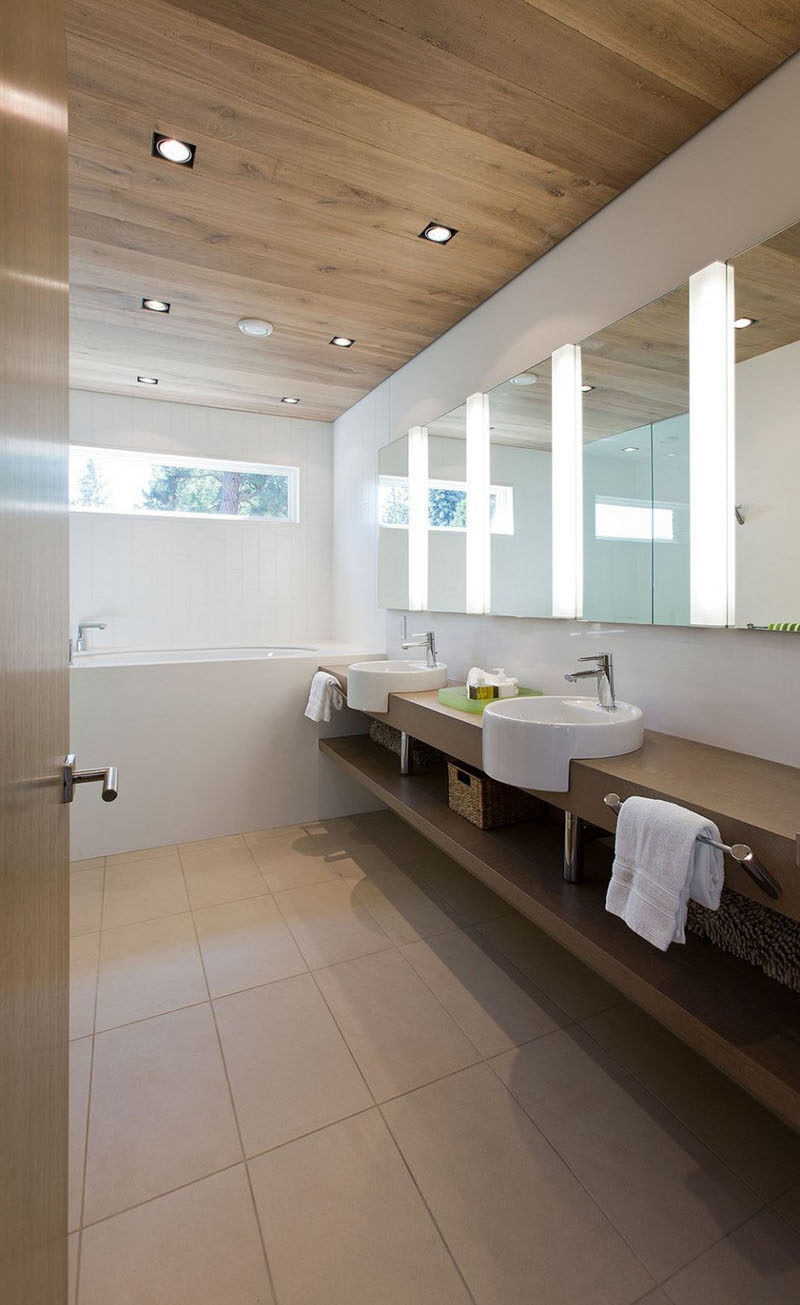 ---
6. The vanity in this bathroom has the open shelving at the very bottom.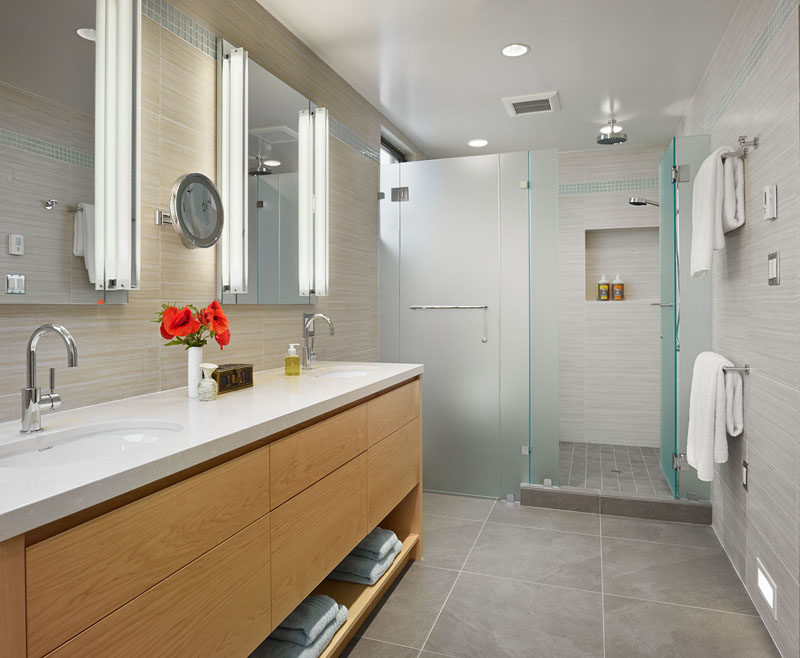 Designed by WNUK SPURLOCK Architecture. Photography by Bruce Damonte.
---
7. The large open shelves in this vanity are large enough to house baskets of toiletries as well as multiple fluffy towels.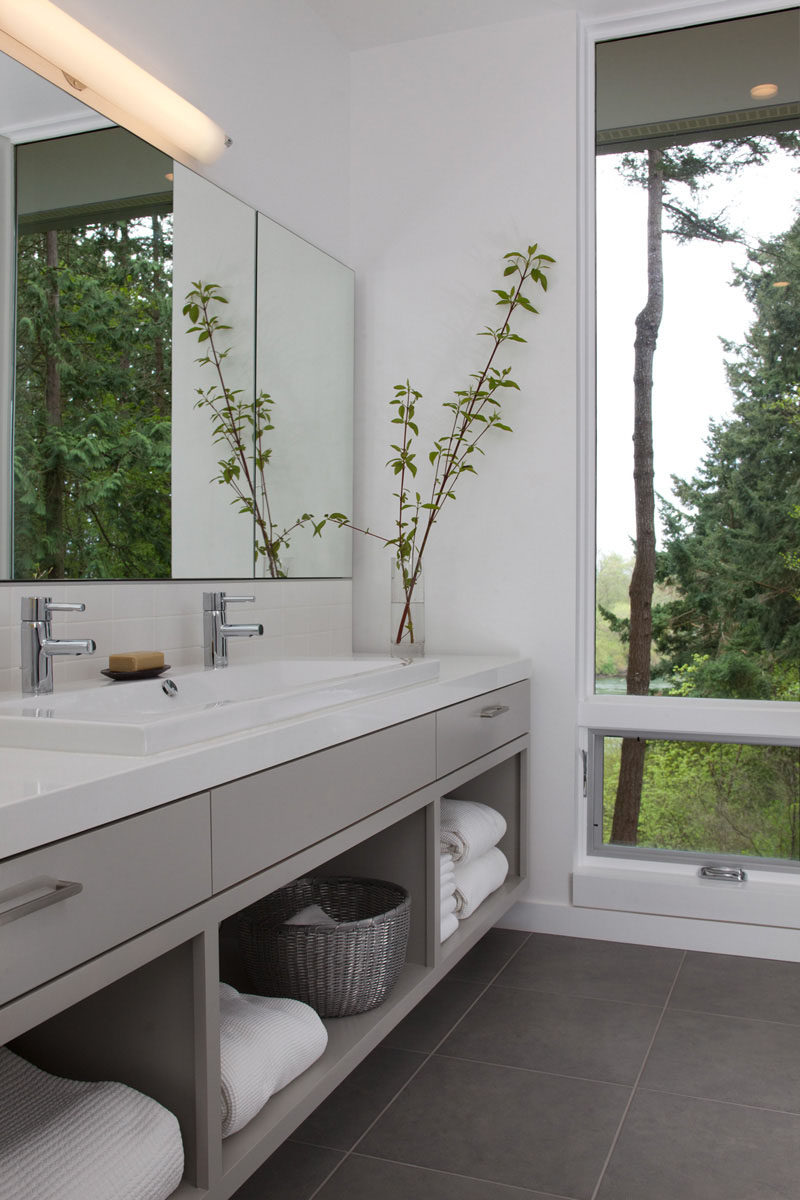 ---
8. This spa style bathroom has wood shelves built into the vanity, in keeping with the natural feel of the rest of the space.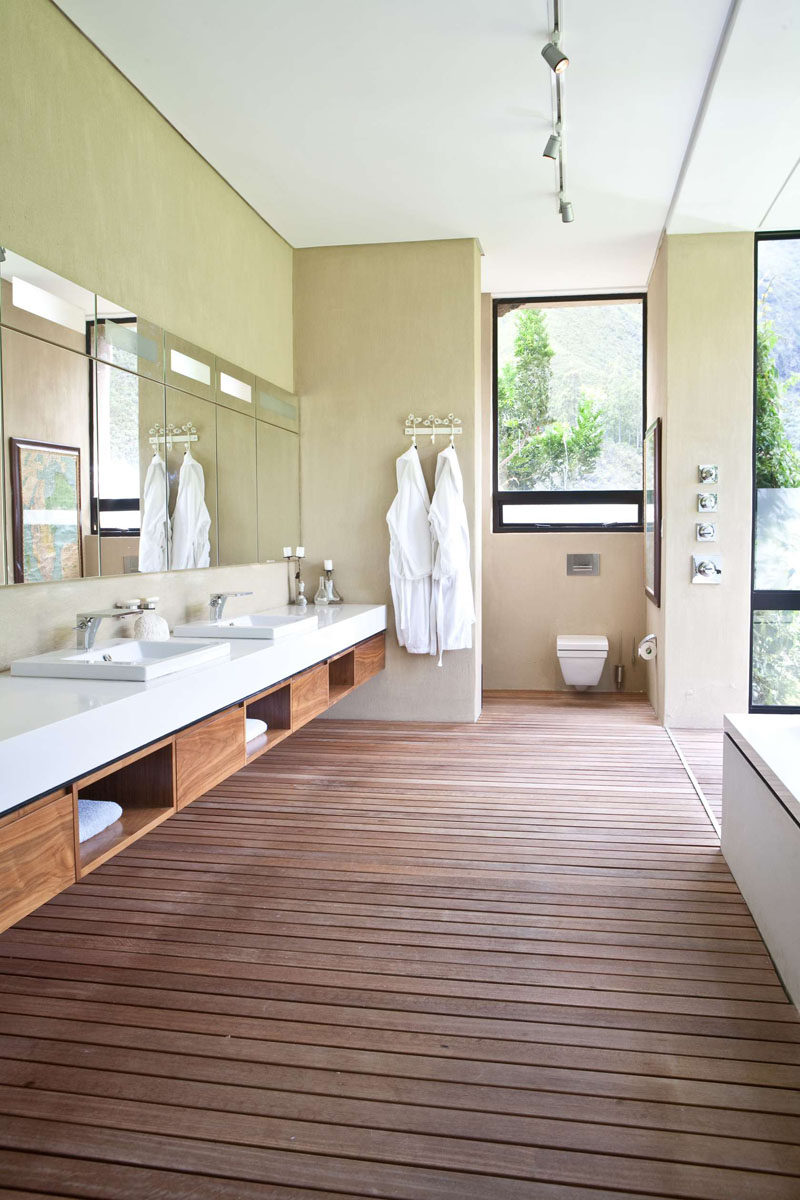 ---
9. Having the open shelf next to the bath and toilet provides a place for extra toilet paper and towels, as well as provides a place to store bath toys.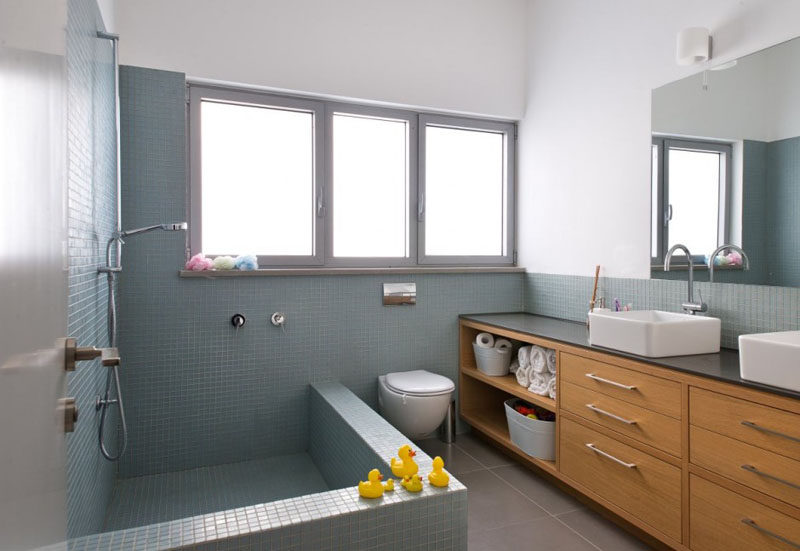 ---
10. With a large countertop, cabinets, drawers, and open shelving, there is no shortage of storage in this bathroom!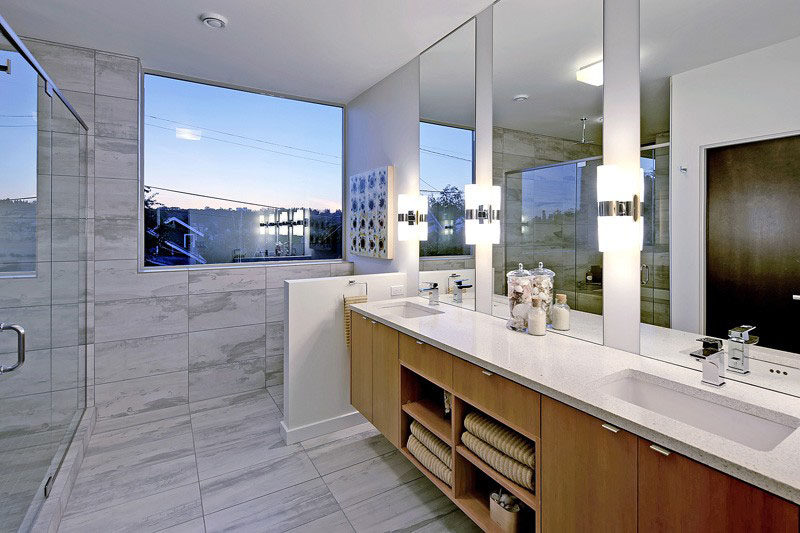 ---
11. The vanity in this bathroom contains drawers and a wide open compartment for additional storage.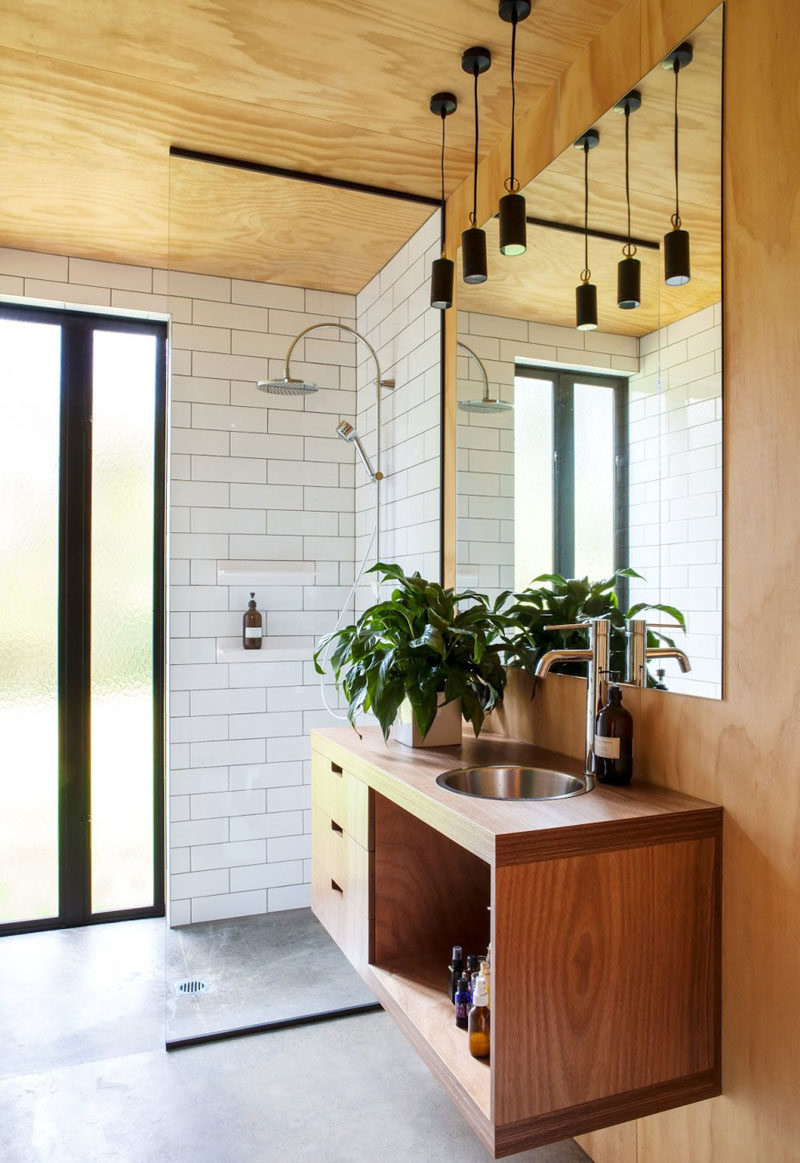 ---
12. This vanity uses a combination of drawers and open shelving for a sleek storage solution.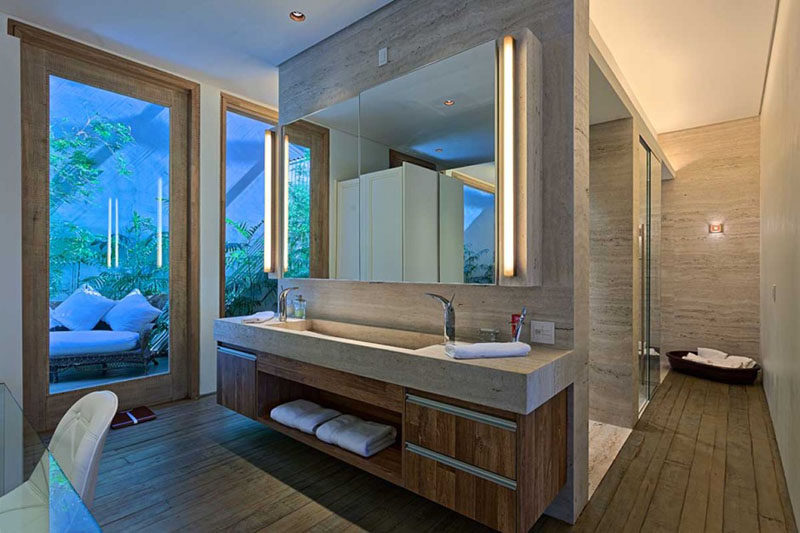 ---
13. This floating vanity also features a small cubby perfect for holding candles, magazines, or extra hand towels.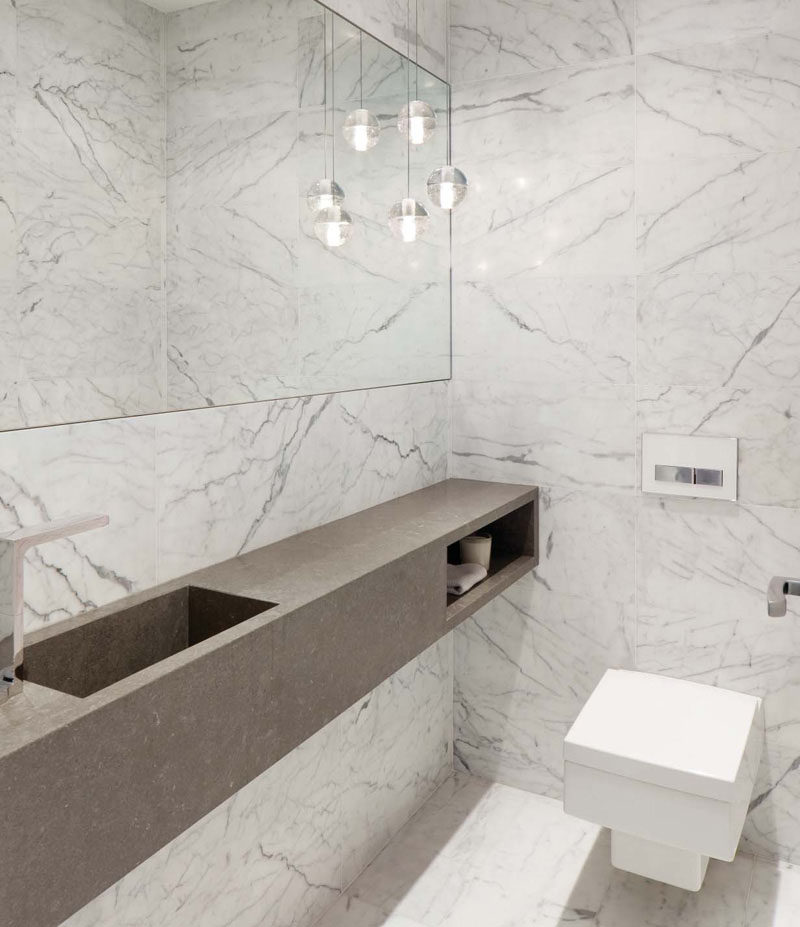 ---
14. This vanity features multiple sinks and a second floating piece of wood that creates a row of exposed shelving.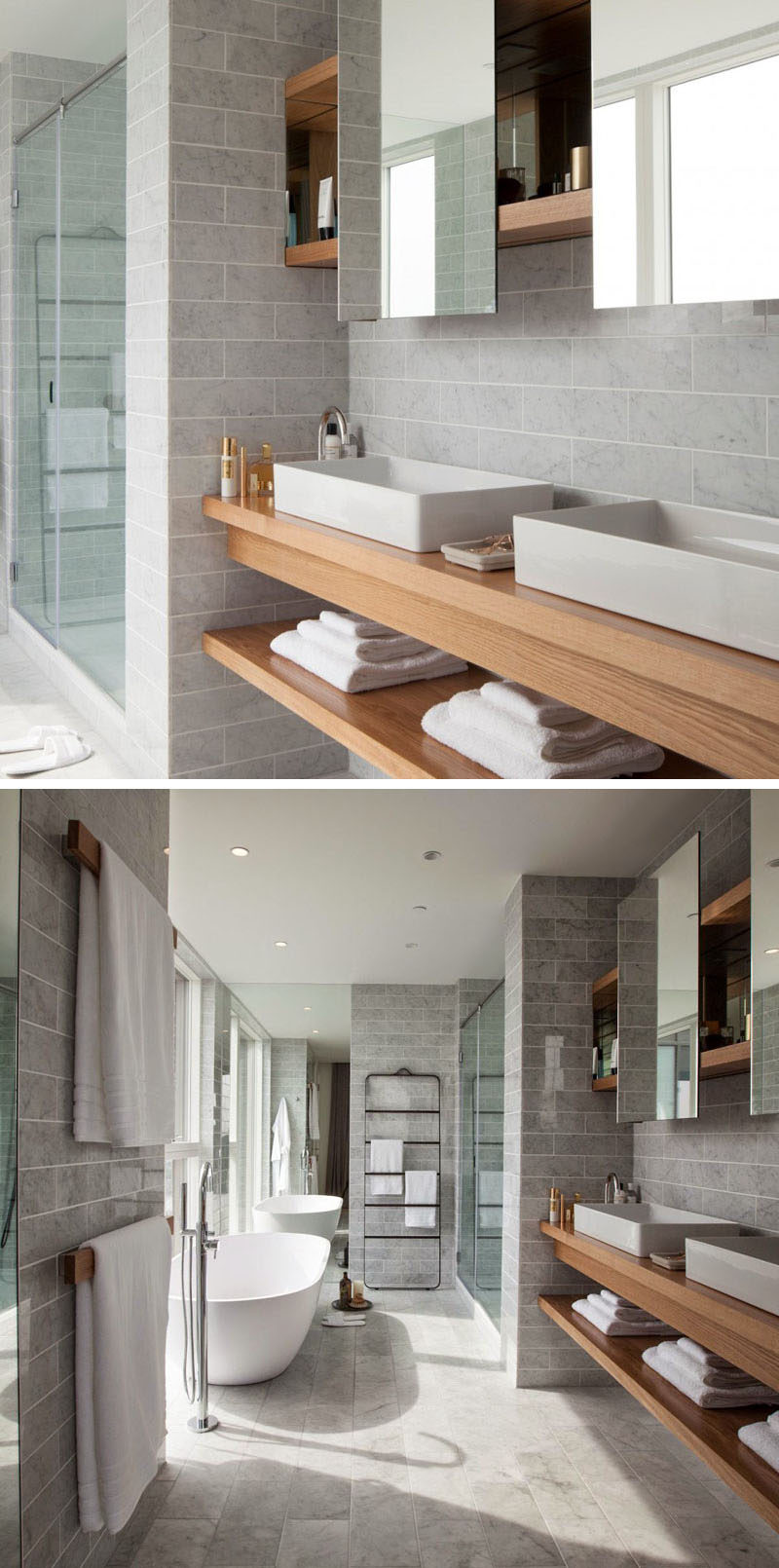 ---
15. This modern bathroom has opening shelving to keep each person's towels separate.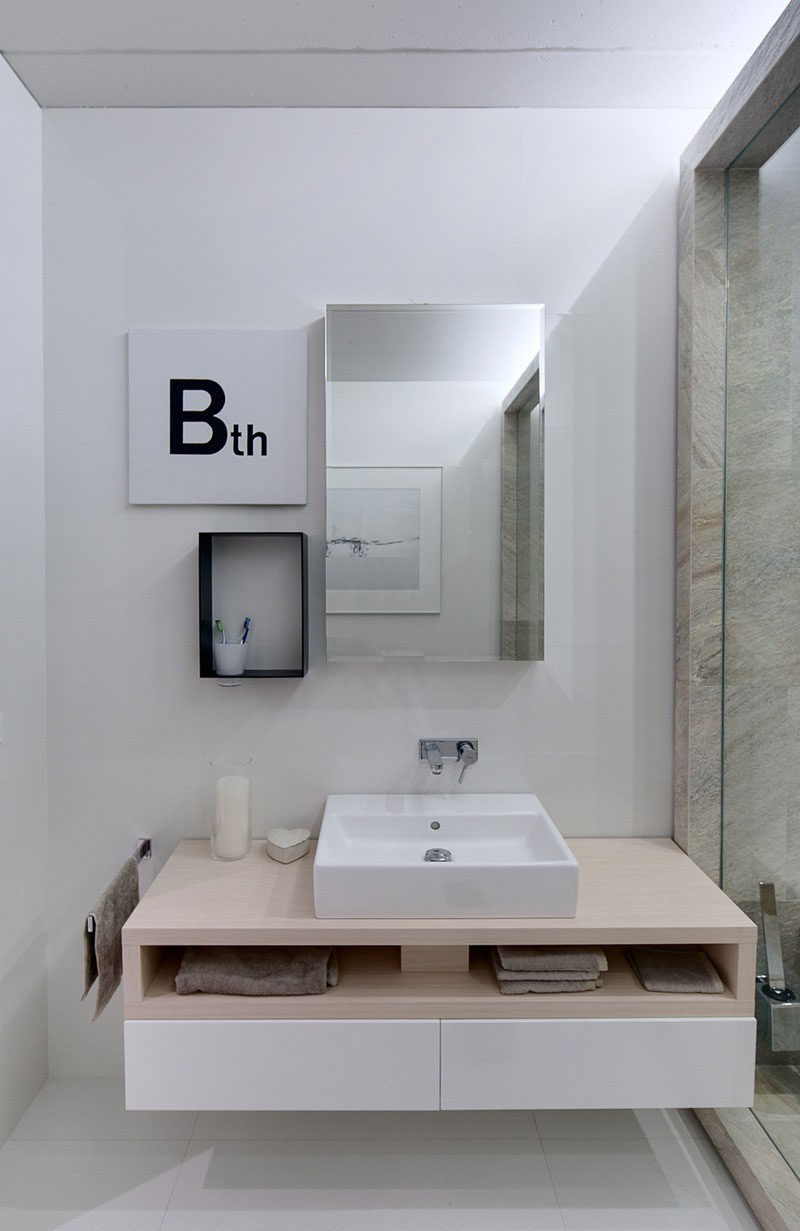 Designed by 2B.group. Photography by Anrey Bezuglov and Slava Balbek.
---