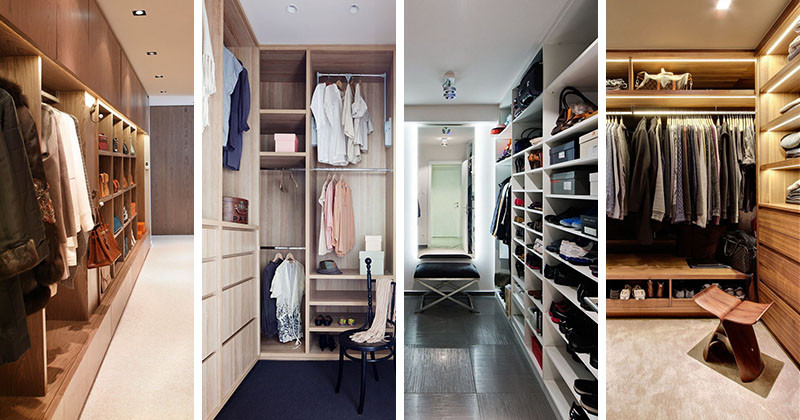 ---
1. This closet that has floor-to-ceiling storage and cubbies for your bags.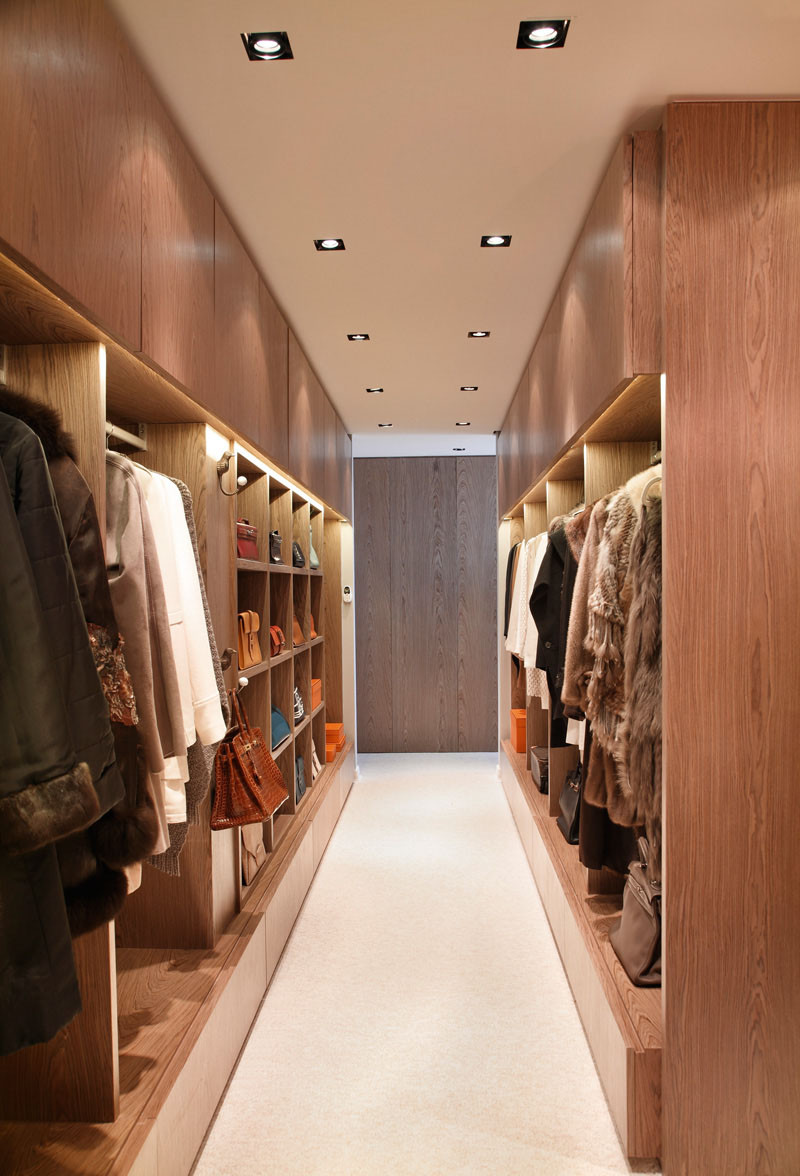 ---
2. This walk-in closet has a large full-length mirror and a desk that's perfect for doing hair and makeup.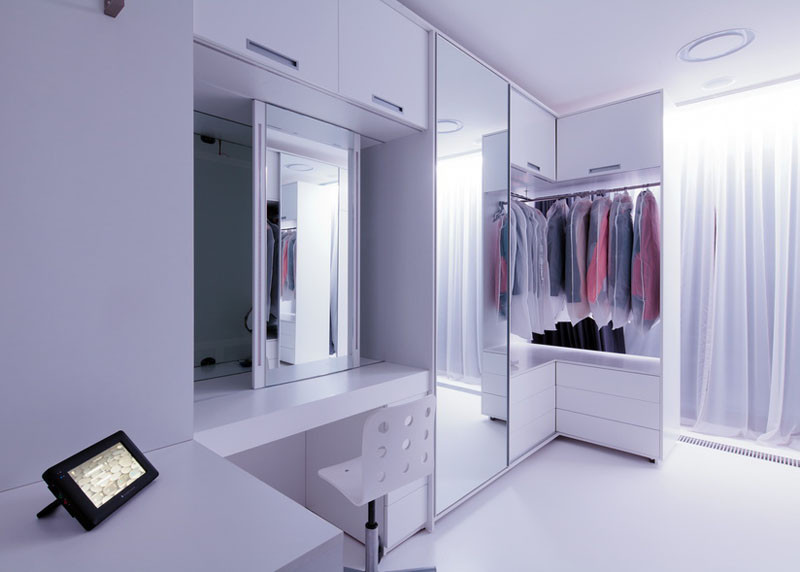 ---
3. This walk-in closet has semi-opaque curtains and an accessories island.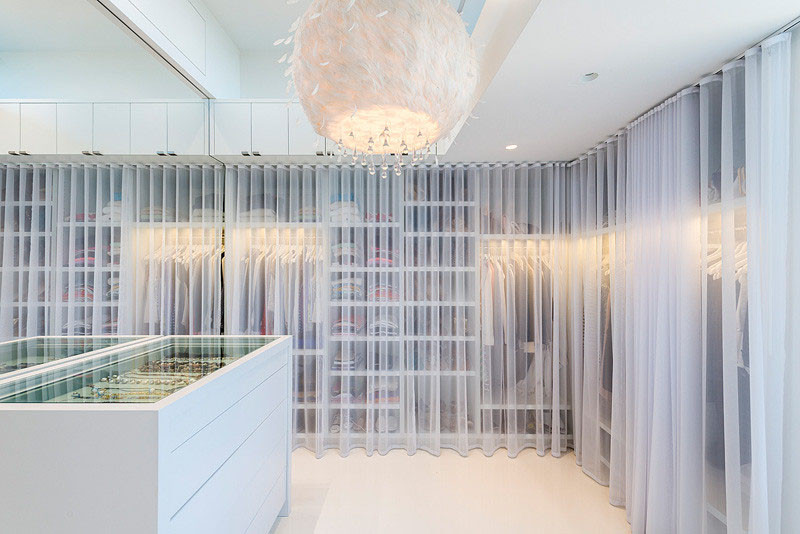 ---
4. This walk-in closet has every shelf lit with its own strip of lighting.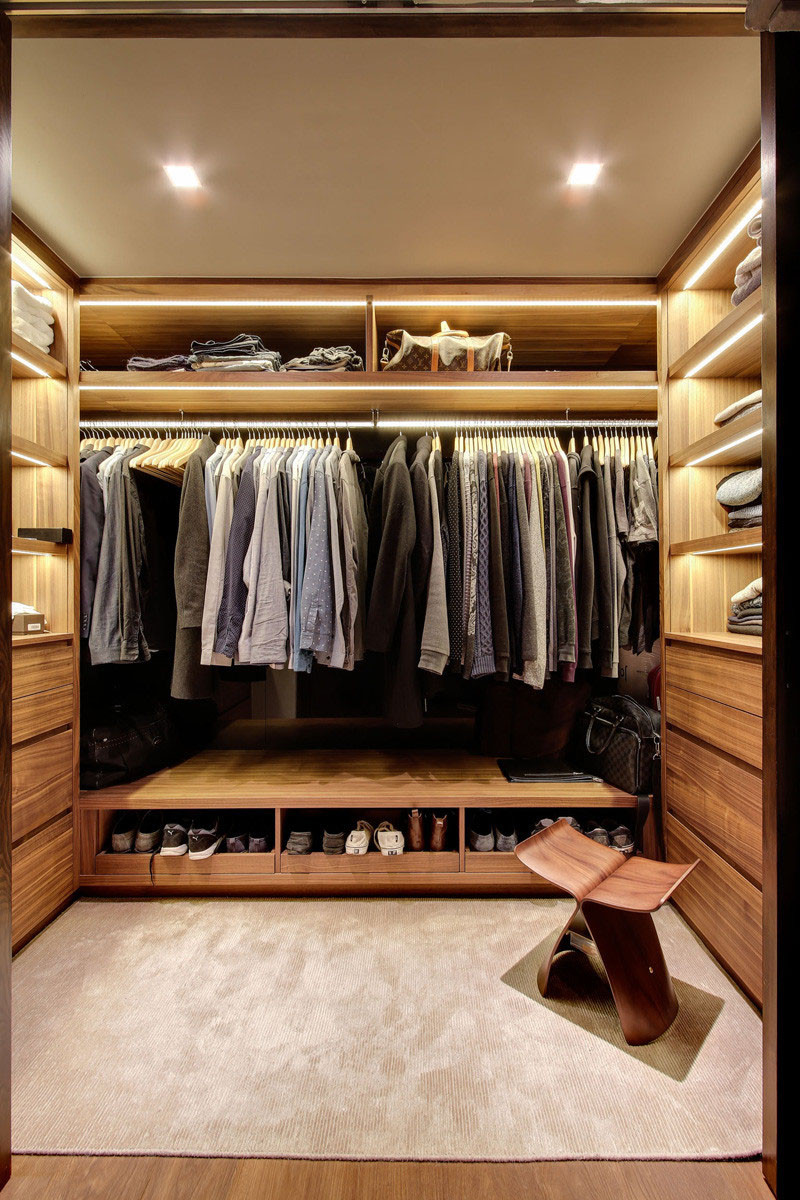 ---
5. This mostly gray walk-in closet has lots of shelves for displaying shoes and bags.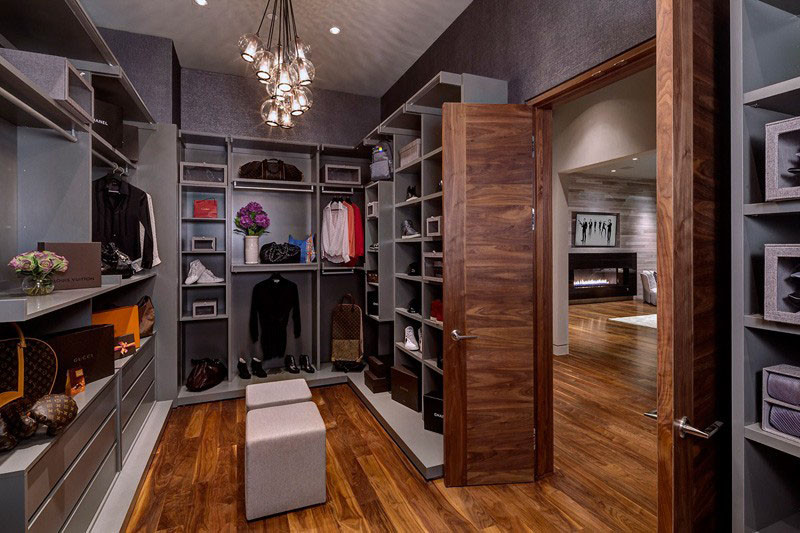 Spotted in a house listed by The Agency. Photography by David Blank.
---
6. This walk-in closet has individual hooks within cubbies for perfectly displaying handbags, as well as lit shelving for displaying shoes like they're pieces of art.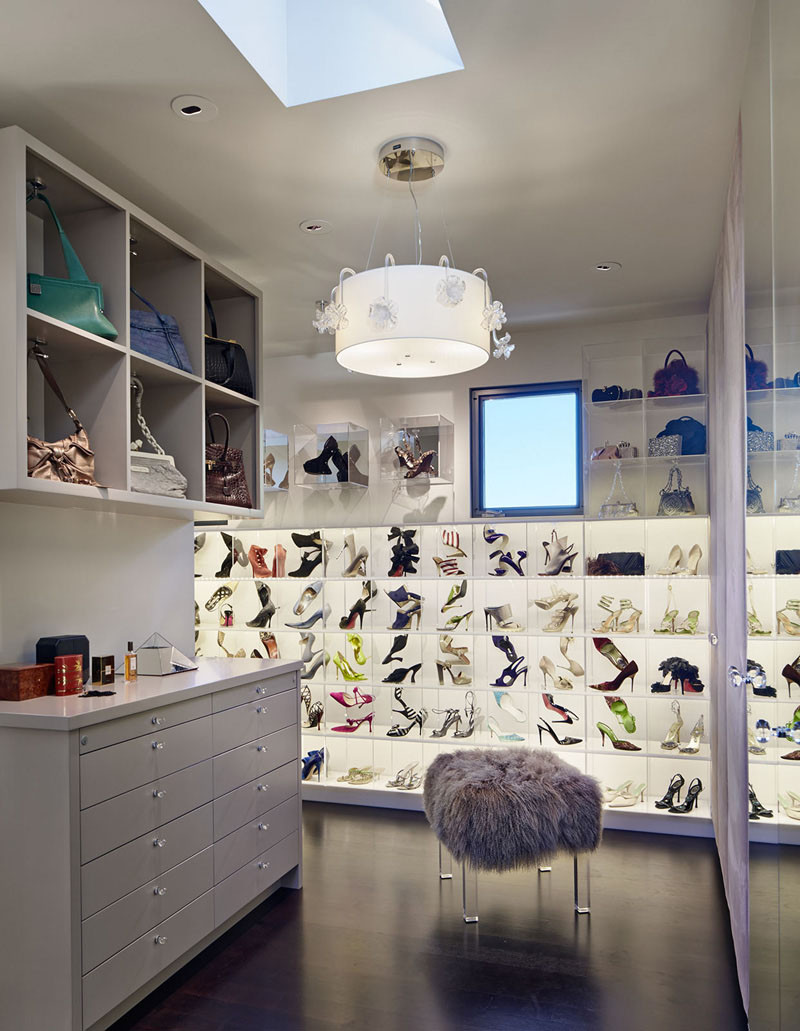 ---
7. This very manly walk-in with lots of wood, has plenty of hanging space for shirts and jackets.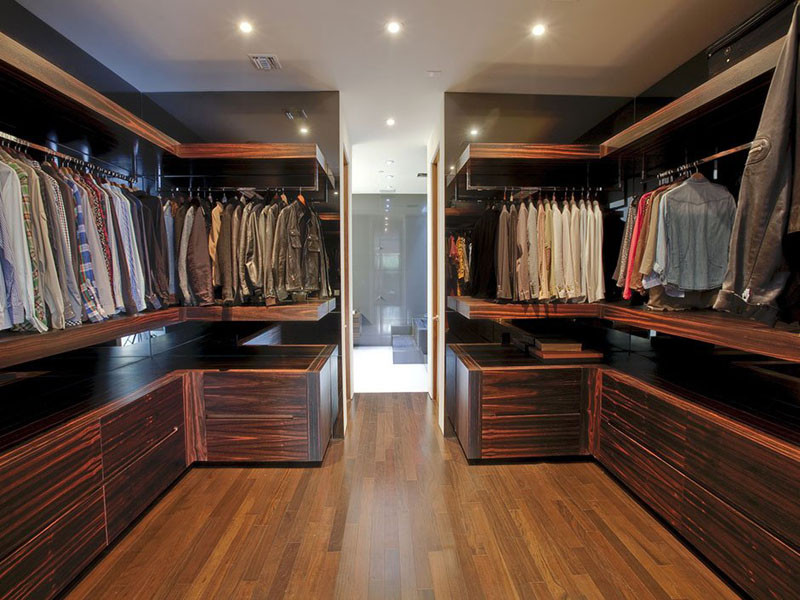 ---
8. This smaller, light wood, walk-in closet has floor-to-ceiling mixed storage.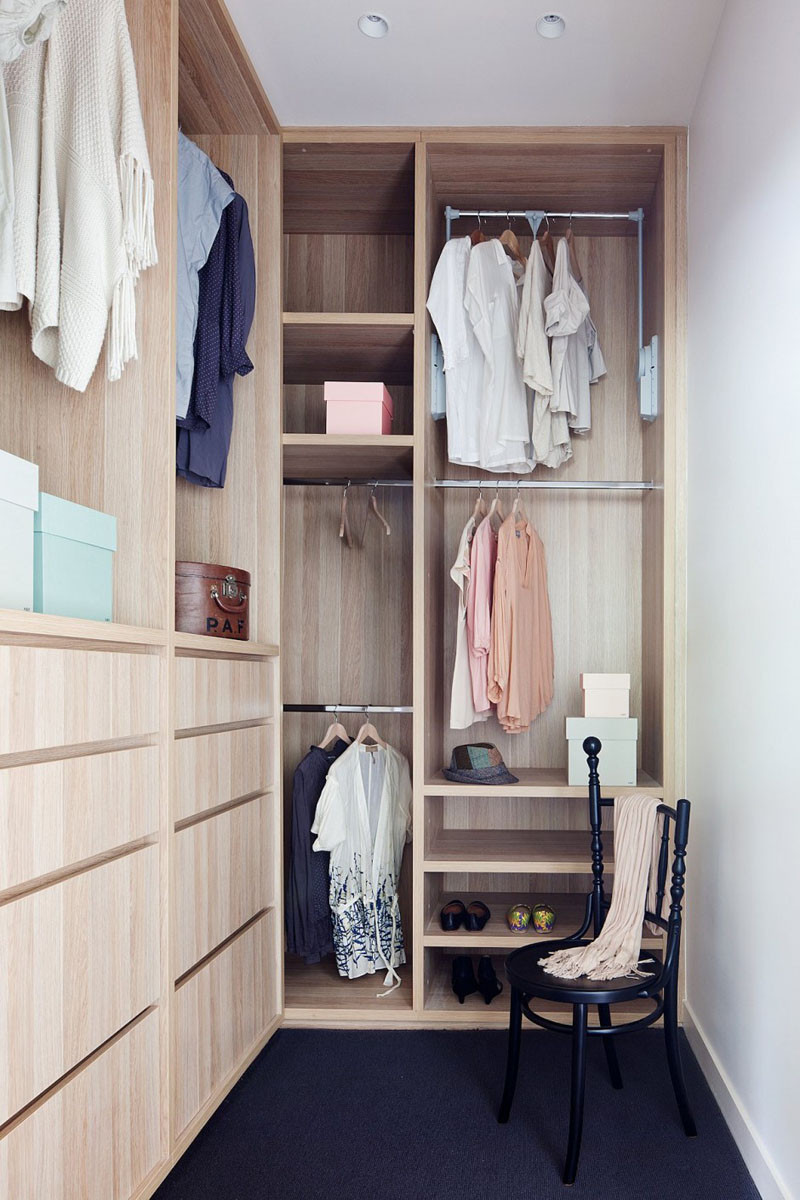 ---
9. This walk-in closet has one side dedicated for folded clothes and shoes, with the other dedicated to shirts, jackets and pants.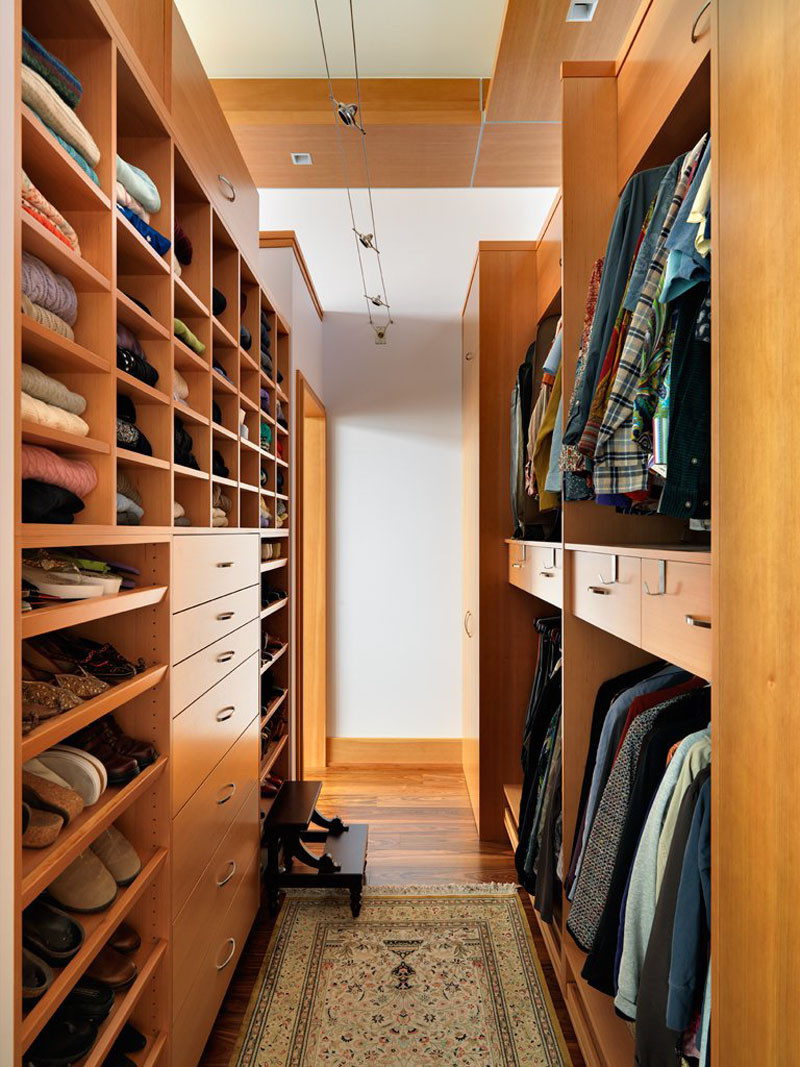 ---
10. This white closet has a tiled floor, a large mirror, and is mostly shelves.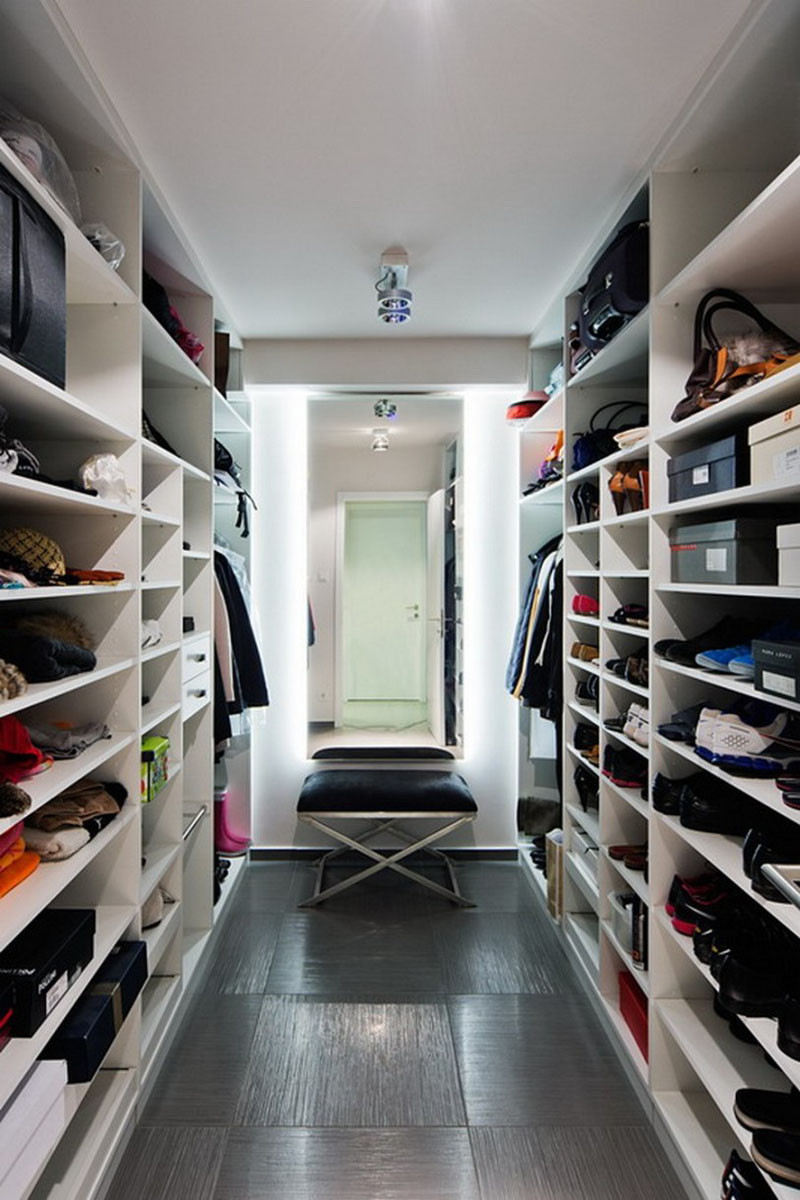 ---
11. This dark closet has upper storage dedicated to jackets, with the lower storage dedicated to pants and shirts.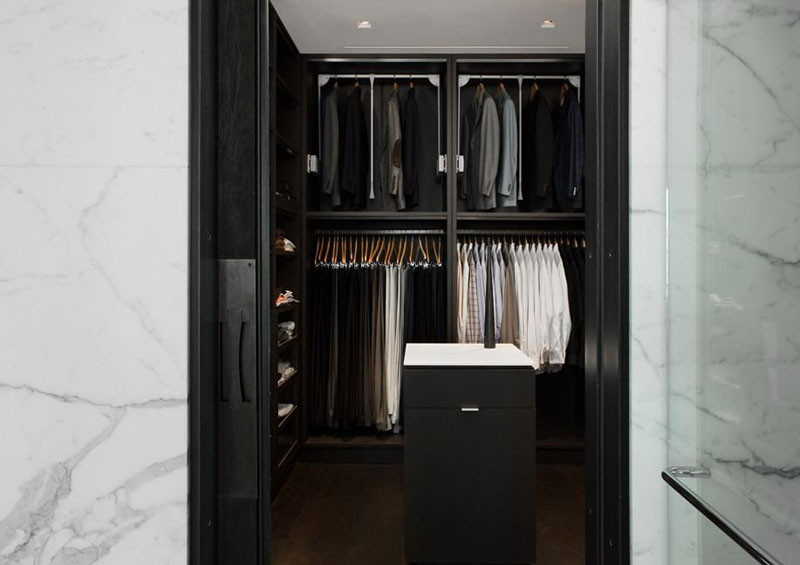 ---
12. This large walk-in closet has plenty of space for all of your clothes, as well as an island just for accessories.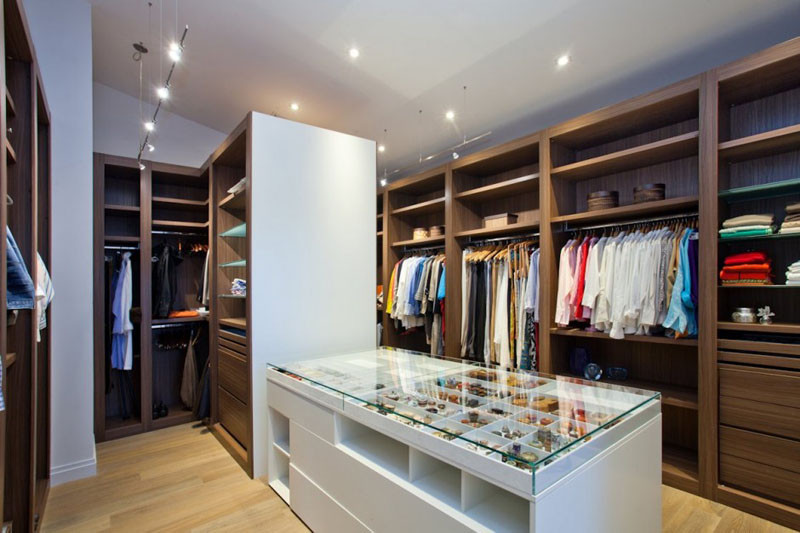 ---
13. This long dark wood walk-in closet spreads the entire length of the wall.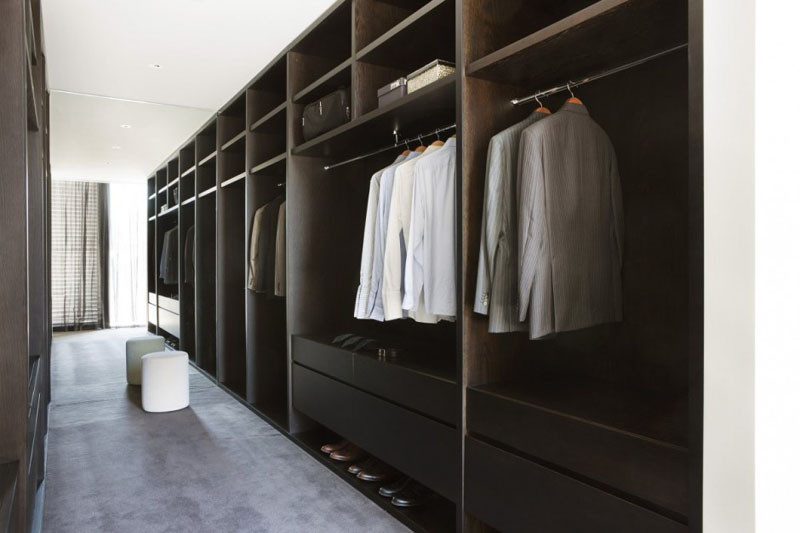 ---
14. This walk-in closet has angled display shelves for shoes, and a large stage mirror.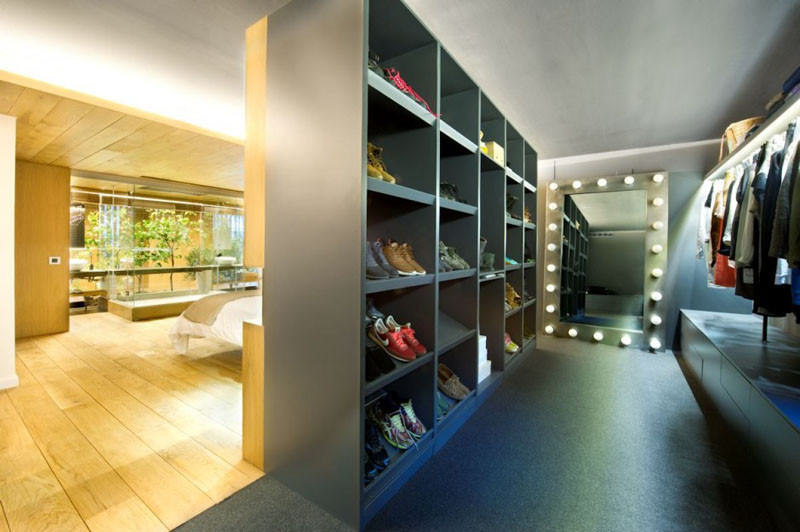 ---
15. This walk-in closet could be mistaken for a fashion store, with its dark wood and two islands for storing and displaying accessories.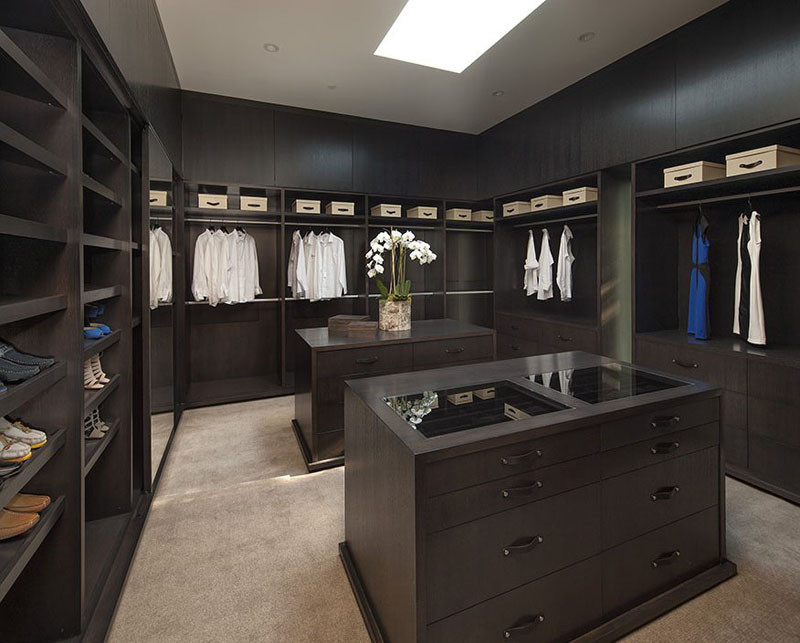 ---