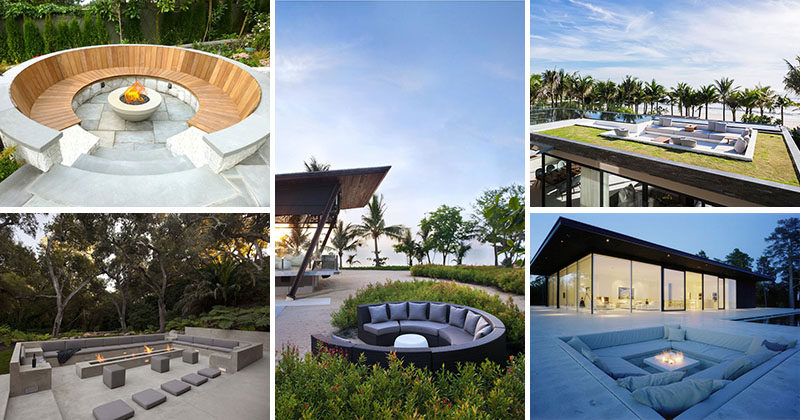 Custom designed outdoor seating areas and fire pits are a cozy way to connect with the outdoors and make use of valuable yard space. They foster meaningful conversations, the sharing of stories, and provide a perfect spot for lounging and relaxing.
Here are 15 stunning examples of outdoor conversation pits and fire pits.
1. Stone and wood circle this fire pit and create a warm atmosphere, perfect for catching up with old friends.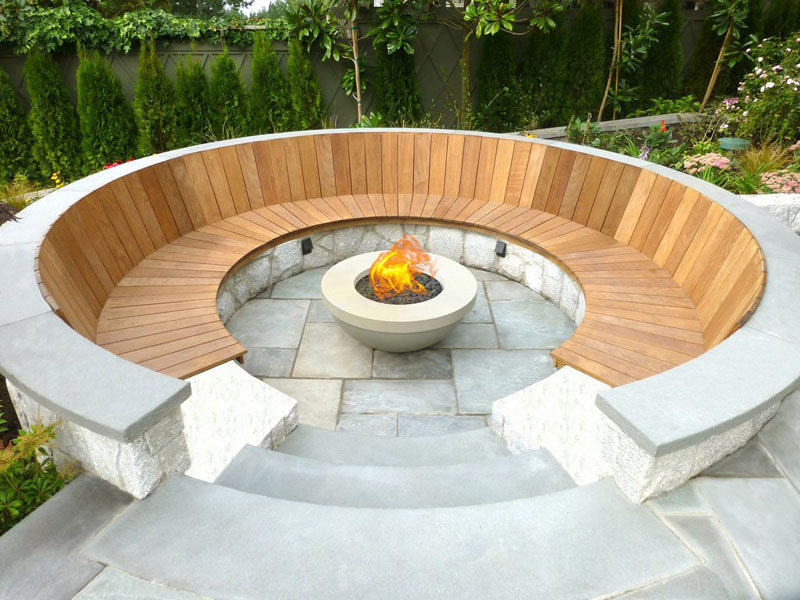 Conversation pit featuring the Sultan Fire Pit by DreamCast.
2. Surrounded by sand and bushes, this conversation pit is ideal for relaxing after spending the day in the sun.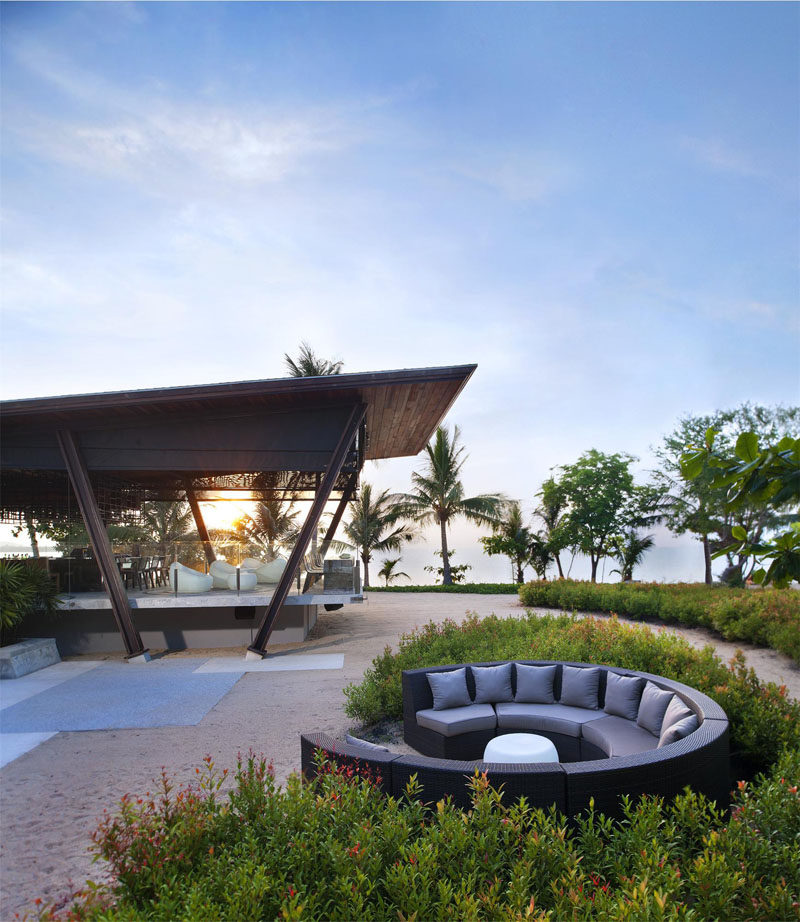 See more photos of this project, here. Designed by MAPS Design.
3. Built right into the deck of this home, a sunken fire pit adds a modern cozy touch to the entertaining area.

See more photos of this project, here. Designed by Hufft Projects. Photography by Mike Sinclair.
4. Complete with a built in fireplace, wood storage, and a cooler, this sunken conversation pit would be great for both social gatherings and quiet afternoons tucked up with books.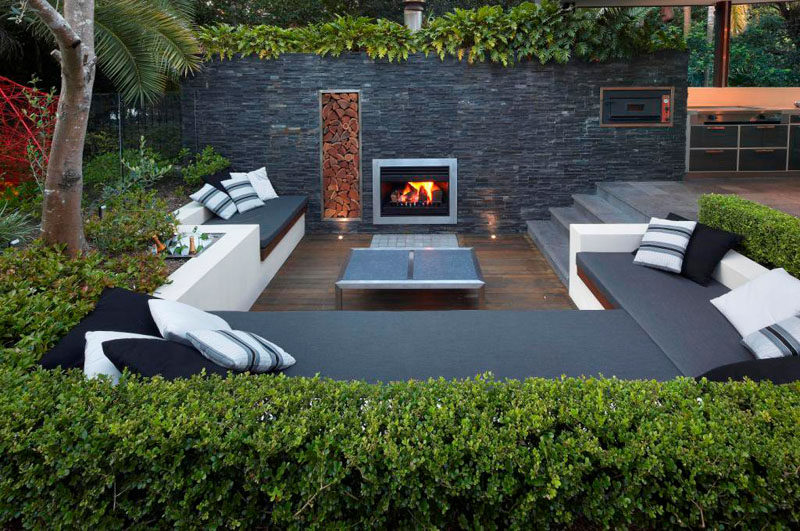 5. Concrete benches covered in pillows surround a large fire pit that would throw off enough heat to let conversations flow late into the night.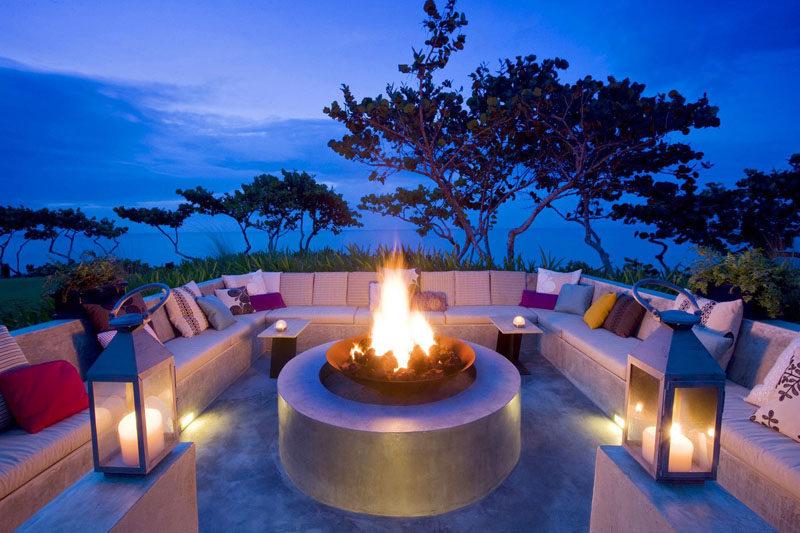 See more photos of this project, here. Interior design by Patricia Urquiola.
6. Cozy cushions and the square fireplace in this built in conversation pit would make for the perfect place to stargaze or peacefully enjoy a cup of hot chocolate.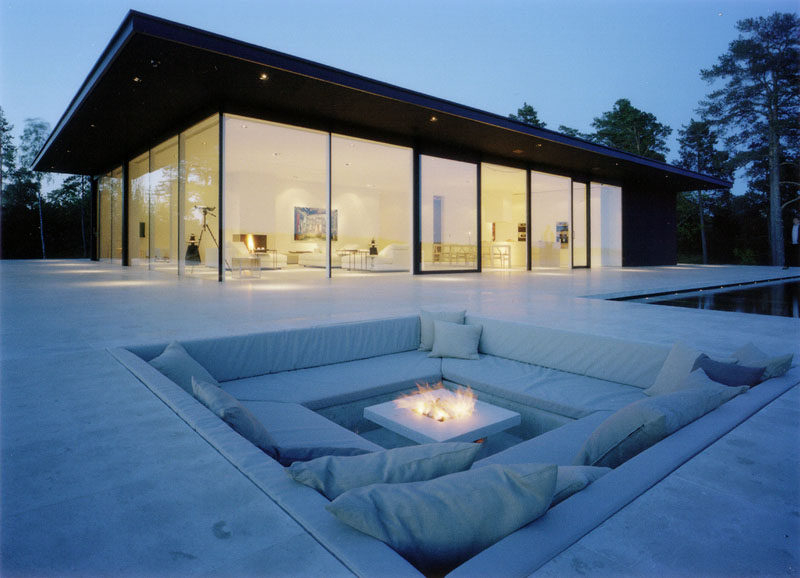 7. This high-tech conversation pit features comfy seating, a retractable screen for the projector and a built in fireplace.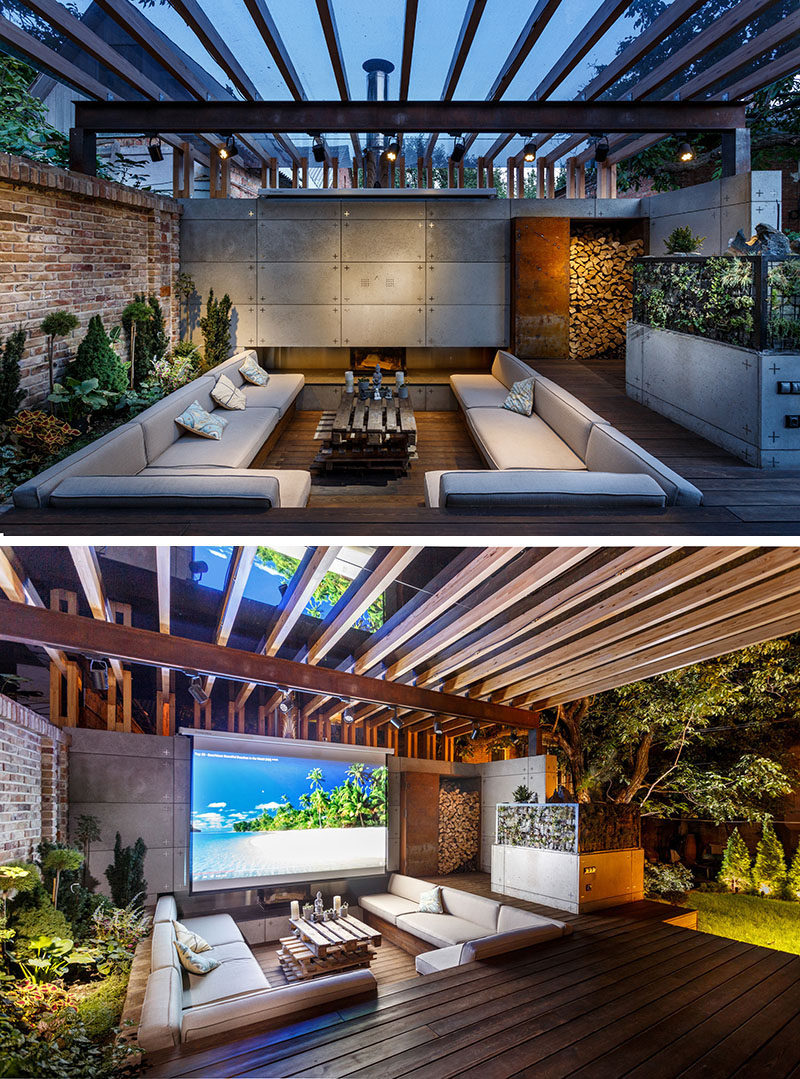 See more photos of this project, here. Designed by SVOYA Studio. Photography by Alexander Angelovsky.
8. This sunken conversation pit tucked right into the deck has a fire pit, BBQ, and kitchen area, allowing entertaining and cooking to take place in the same spot.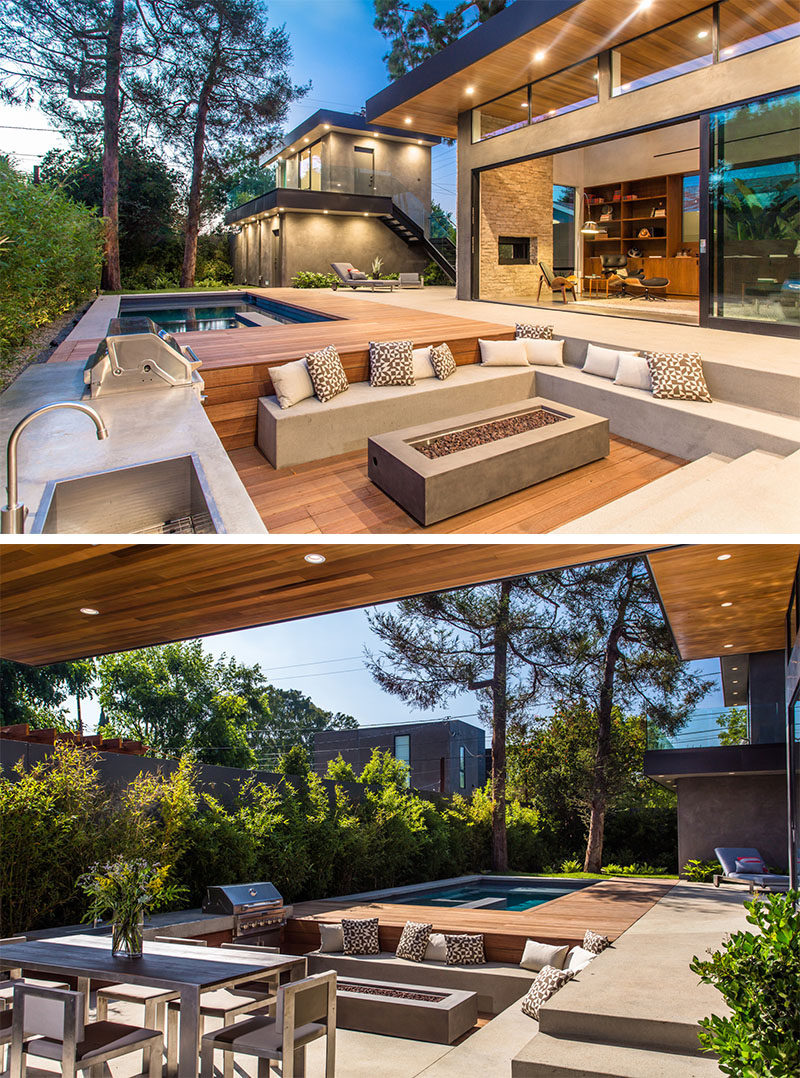 See more photos of this project, here. Designed by Electric Bowery. Photography by Brandon Arant.
9. This circular conversation pit surrounds the fireplace and is covered in cushions to provide a comfy place perfect for unwinding.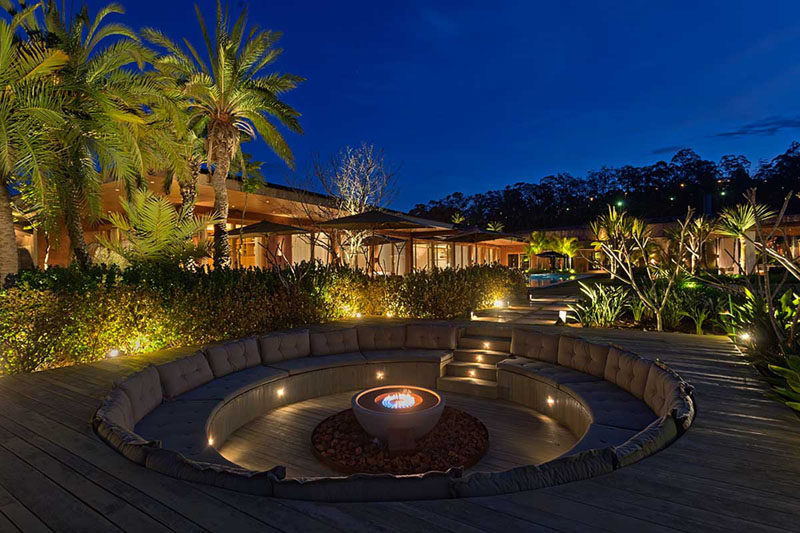 10. Made of stone, concrete, and cushions, this conversation pit, complete with a fireplace, creates an intimate spot for connecting with friends or relaxing on your own.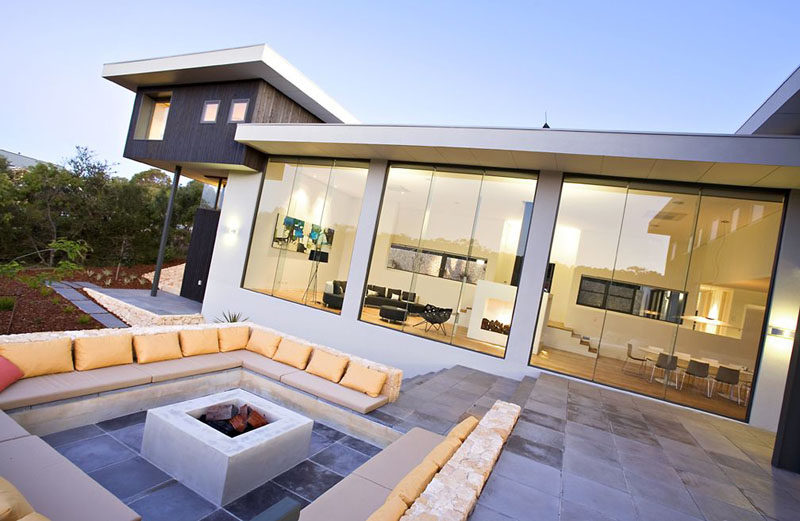 11. This rooftop conversation pit is at the same level as the pool to let swimmers get in on the conversations too.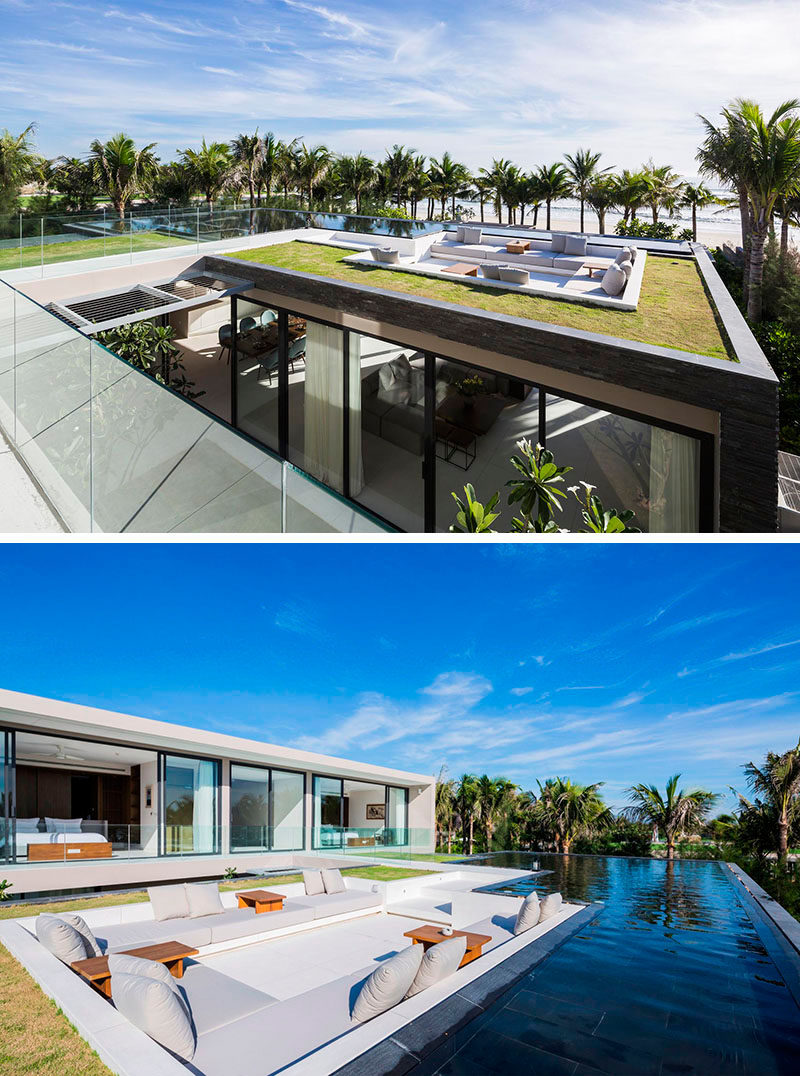 12. All white furniture in this sunken conversation pit, coupled with the white of the house keeps the space looking clean and modern, while the greenery and wood keep it connected to nature.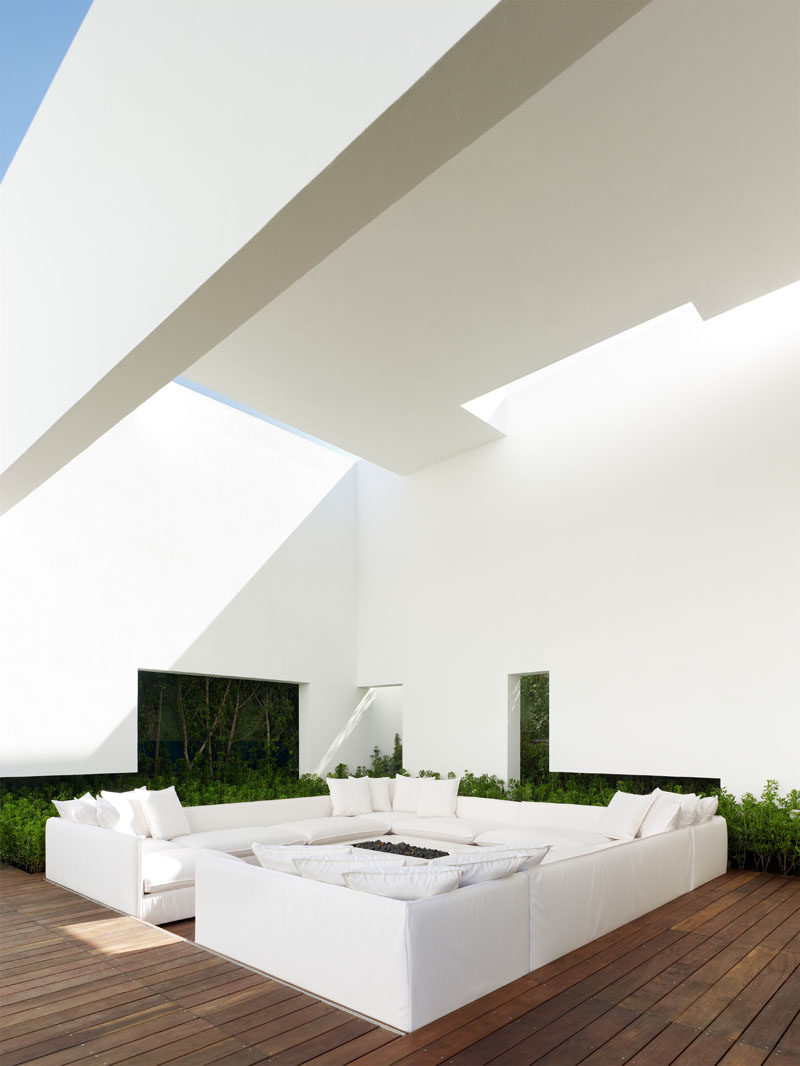 13. This outdoor conversation pit is surrounded by both an infinity pool and the ocean to allow for complete and utter blissful relaxation.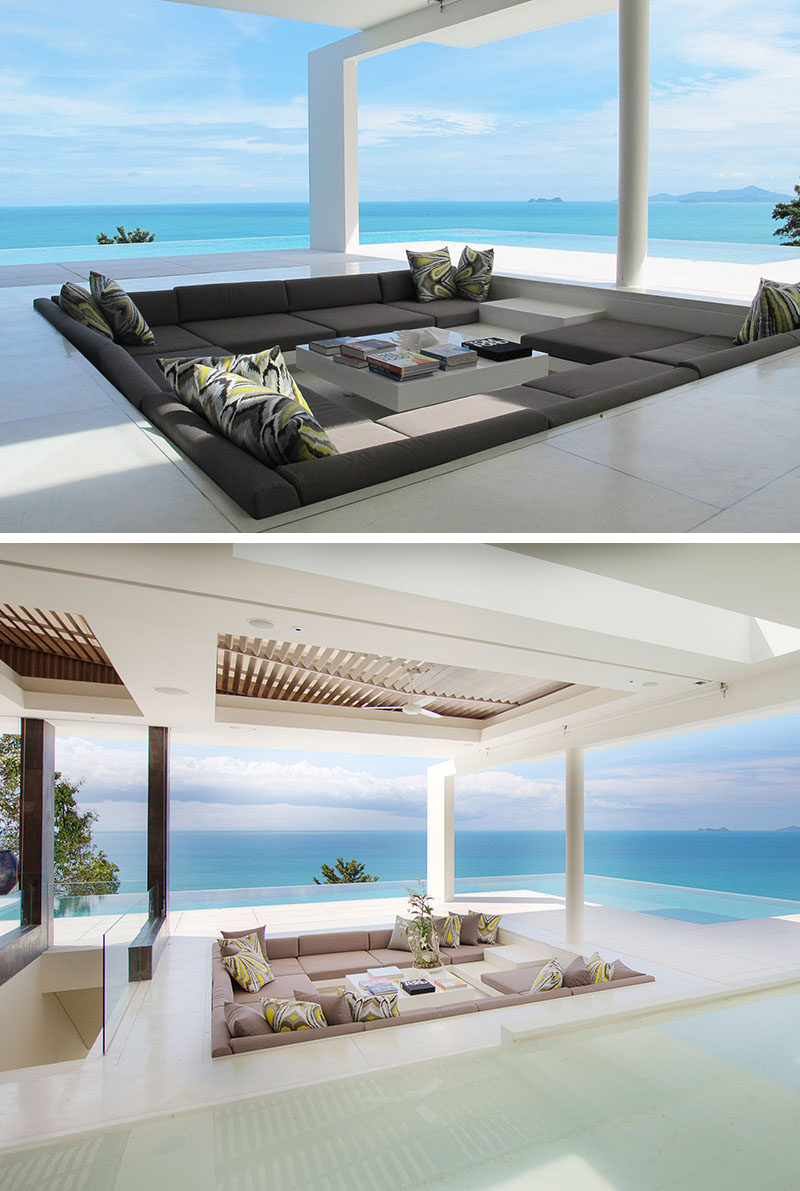 14. This built-in rooftop conversation pit features a hot tub and fire, perfect for chilly nights.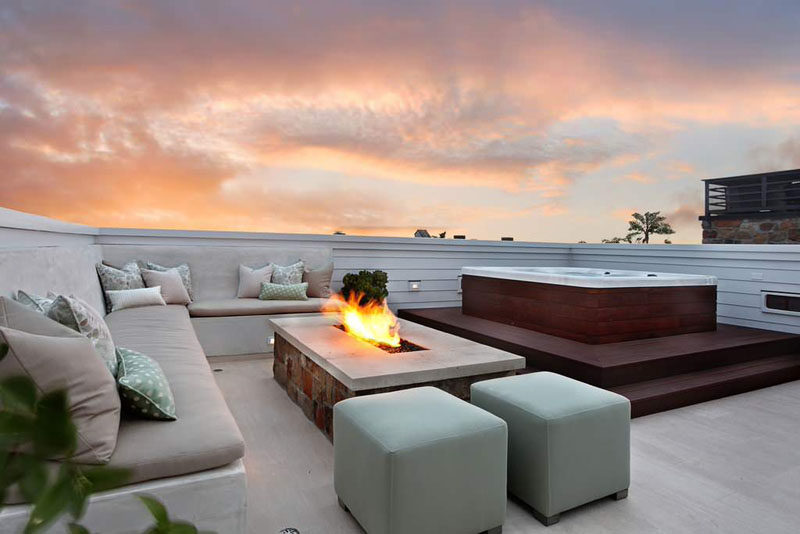 15. This outdoor concrete living space contrasts the lush greenery surrounding it and makes it feel extra modern.