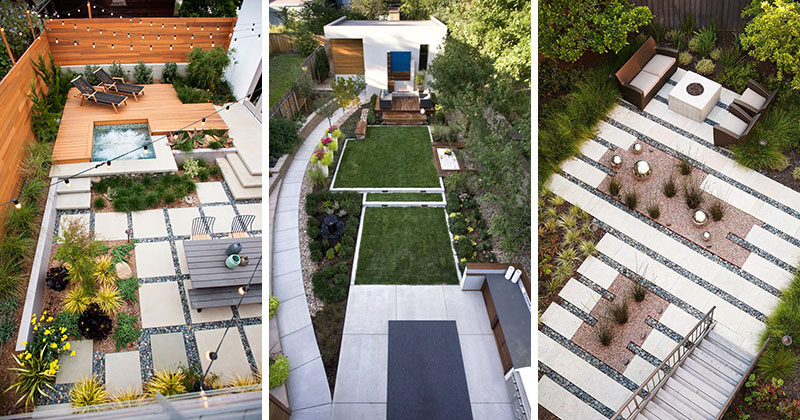 Backyards offer a place to relax, play, and socialize. No matter their size, they're a great way to get in touch with nature without leaving your home and are completely customizable to your tastes.
Here are 16 inspirational examples of backyard landscape designs that have been photographed from above.
1. This backyard has a number of defined areas, like a seating area, sandbox, and outdoor kitchen, that allow for entertaining, chatting, playing, and gardening.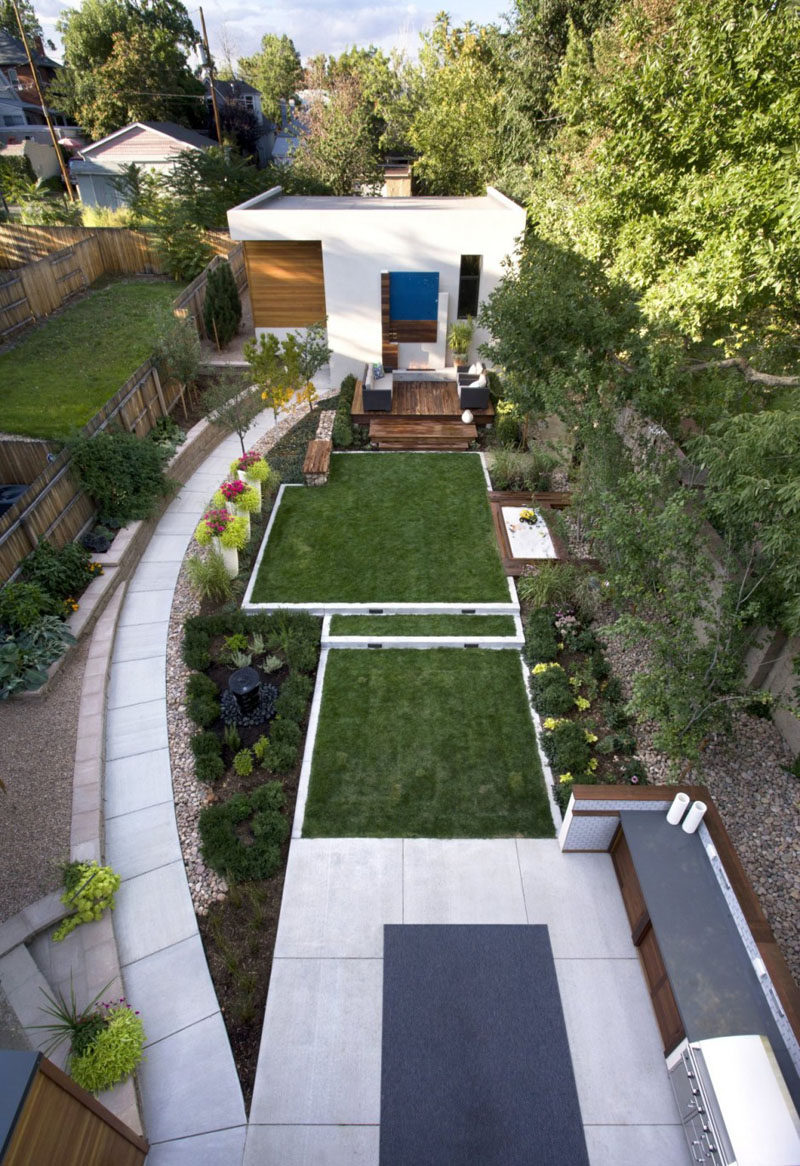 2. Although this backyard is small, it still manages to get three defined spaces; a lounge, a grassy area, and a patio.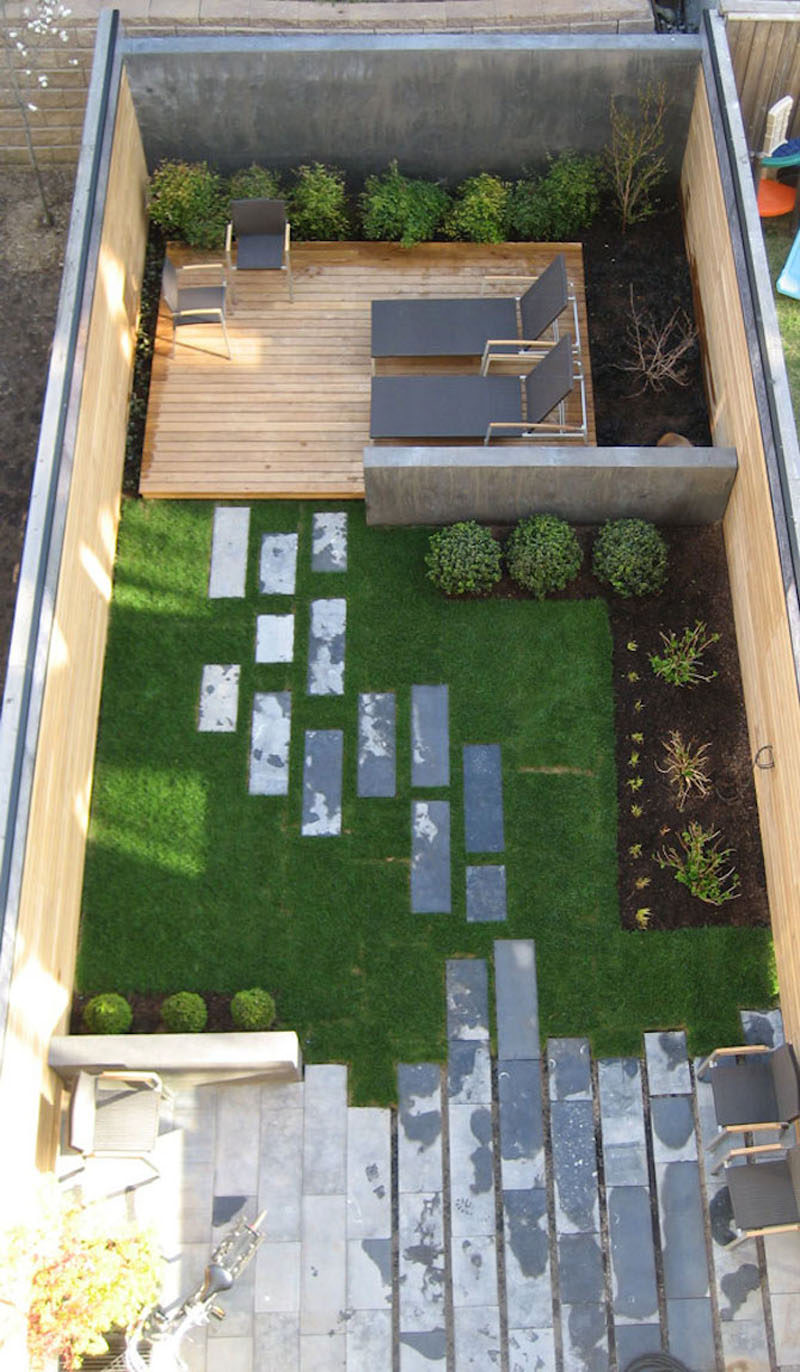 3. This space is more a patio/deck than a backyard but the same landscape design principles still apply.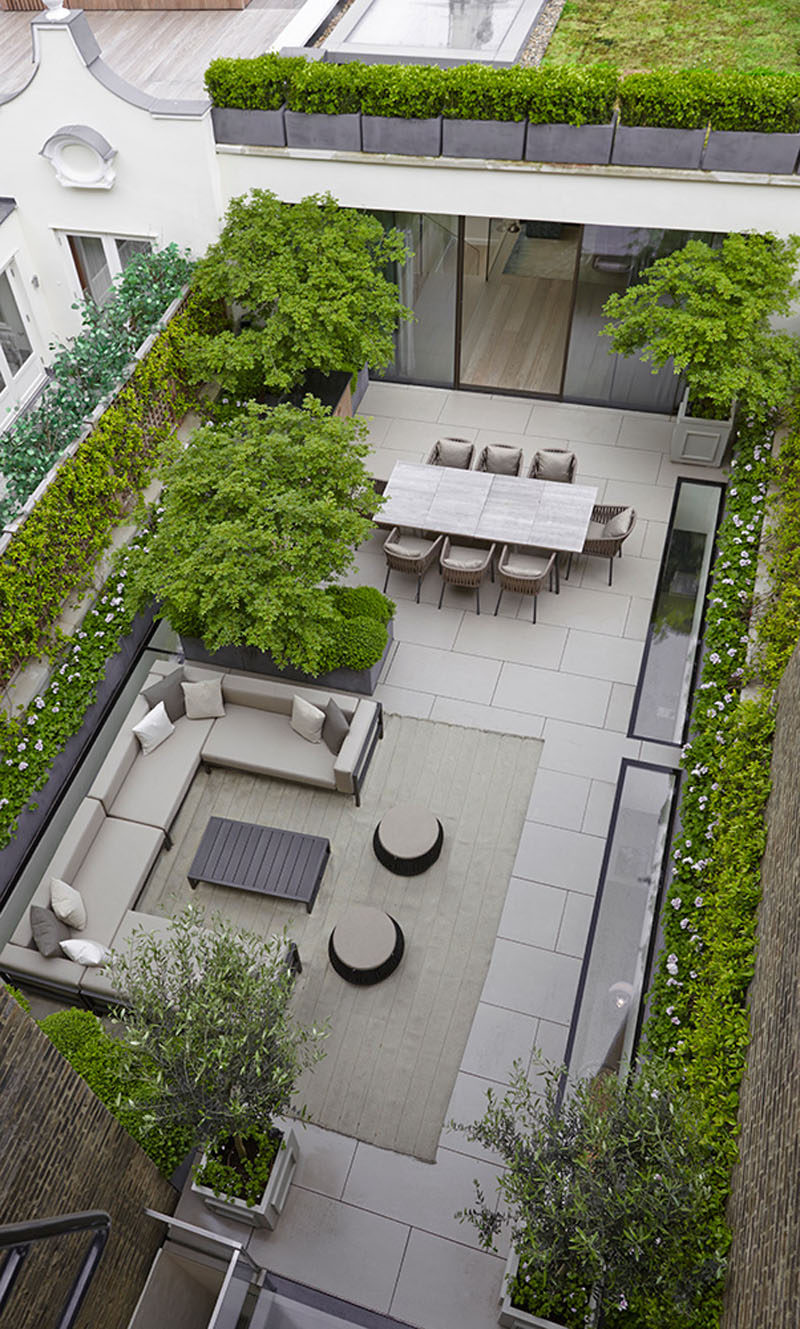 4. This space with a water feature offers a relaxing place to gather or enjoy the sun.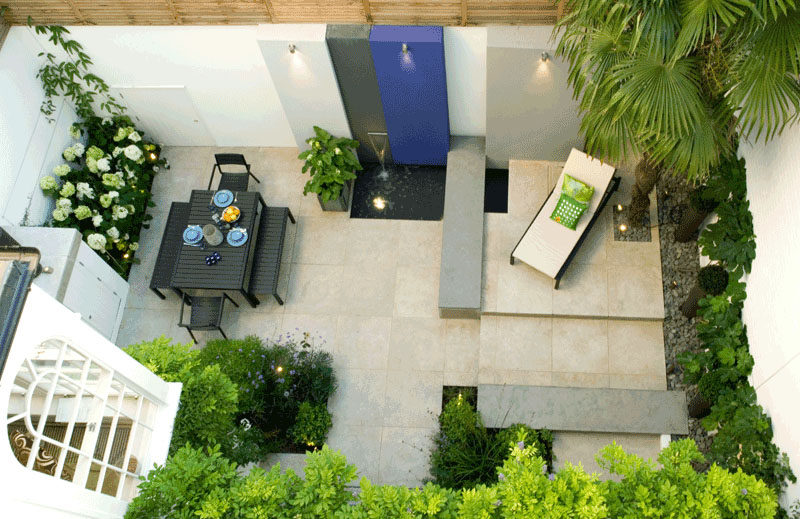 5. This space has clean lines to make it modern, but also a lot of greenery to keep it feeling like a natural outdoor space.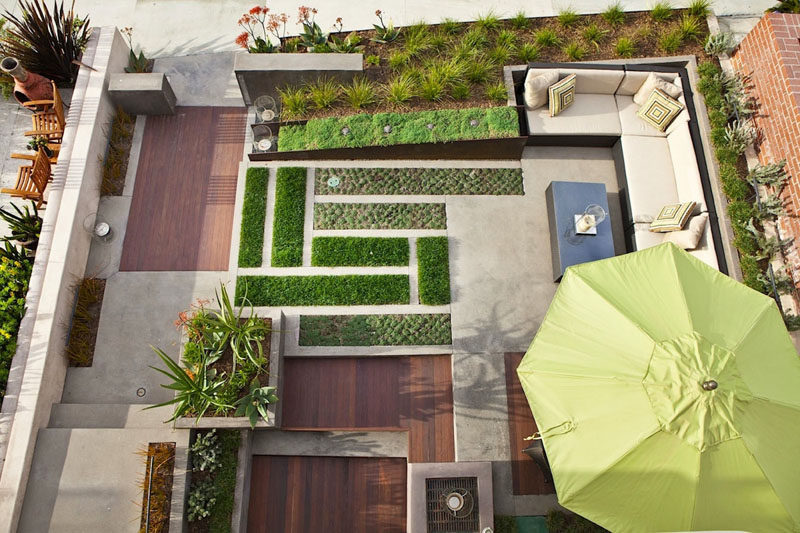 6. This backyard is made up of two separate areas surrounding a hot tub, making it a great spot to gather with friends and family.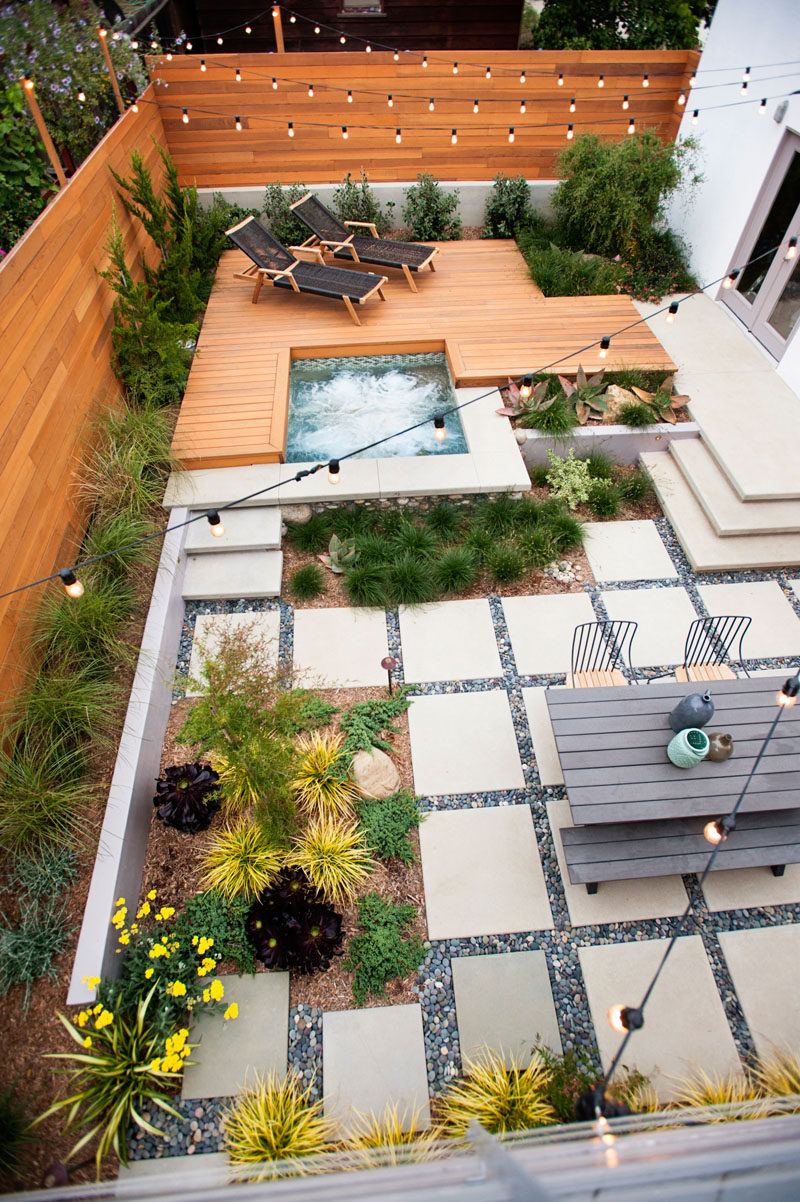 7. A simple, long backyard with a spot to sit together and a garden further back, is connected by a wood plank walkway.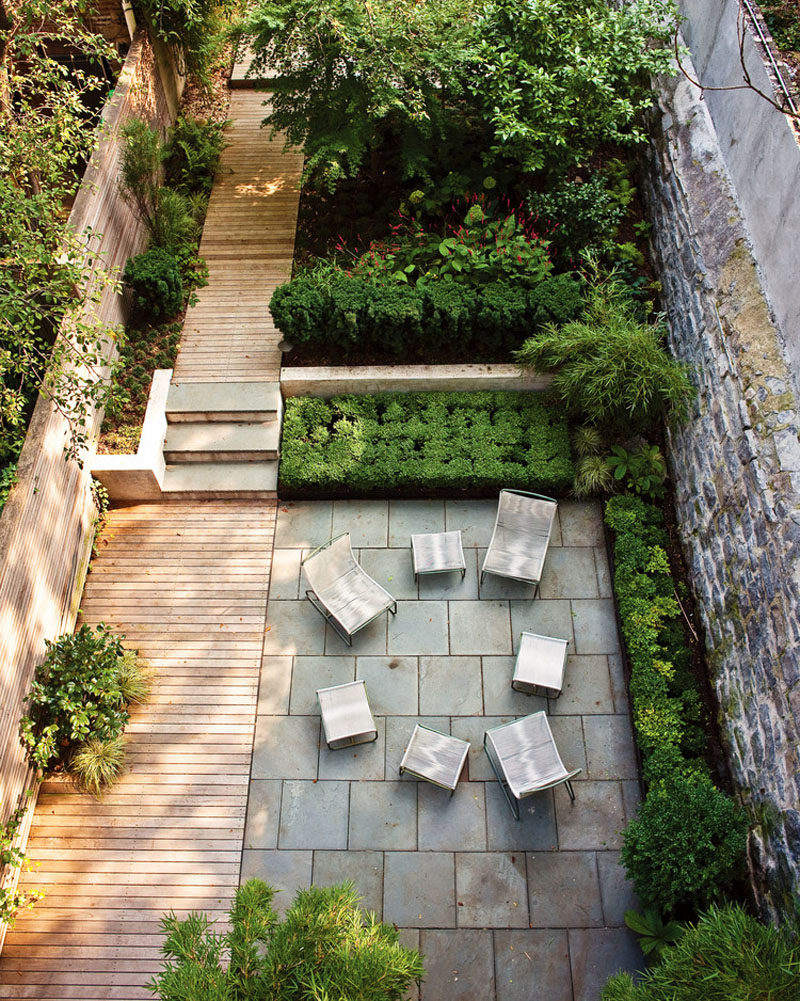 8. This backyard maximizes space with the patio above and the green space below.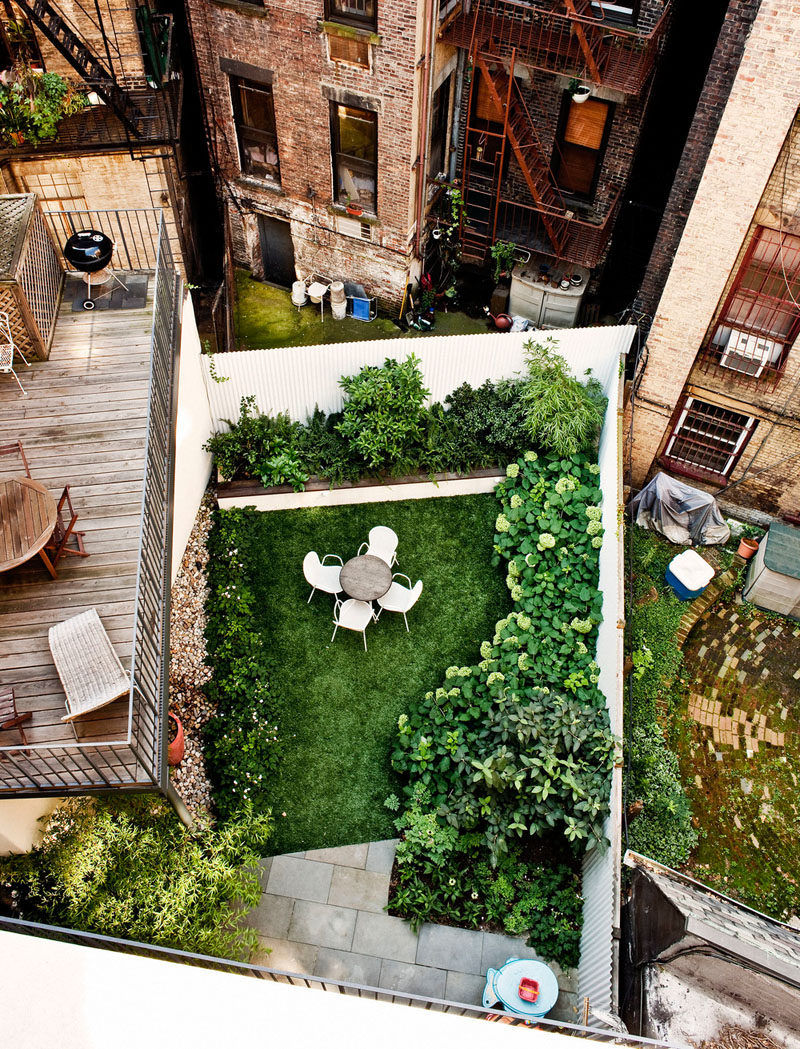 9. This backyard oasis might lack traditional grass but the planted grasses, ferns, and trees still make it feel like a proper backyard.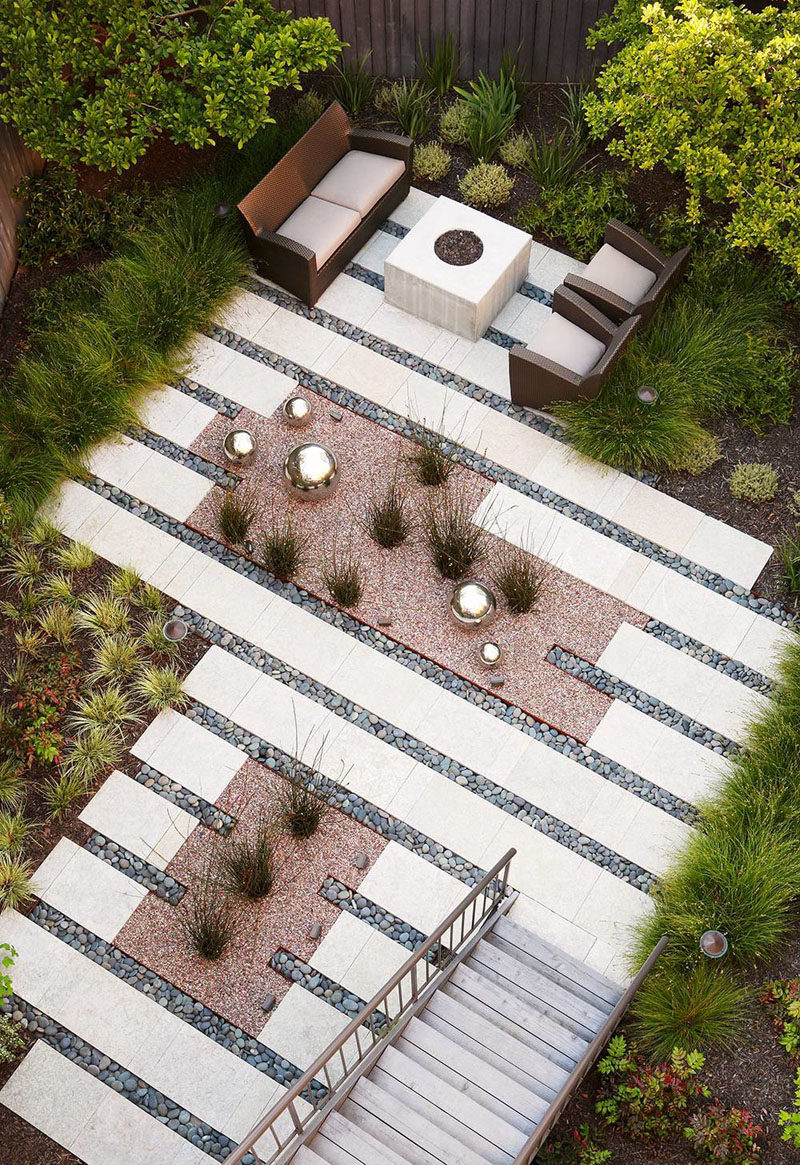 10. This backyard features a natural pool, shaped greenery, a dining space, and an area perfect for sunbathing.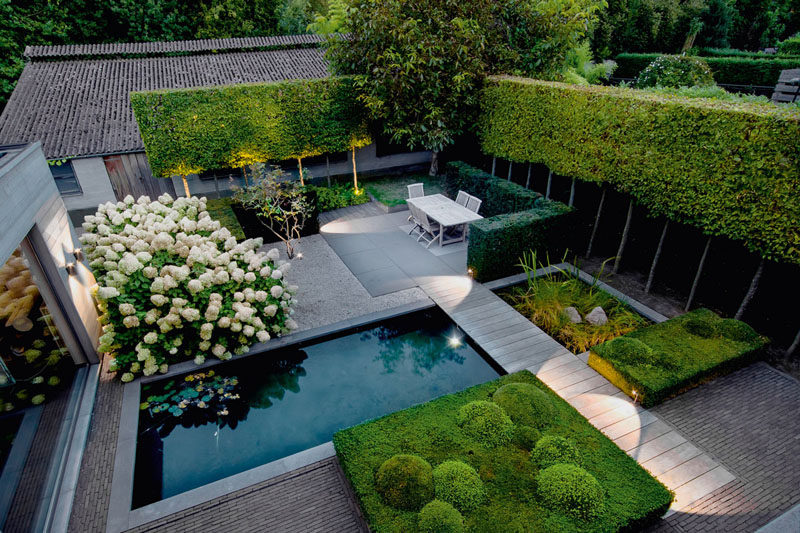 Backyard inspiration from Delta Light, a company that focuses on indoor and outdoor lighting.
11. This tiered backyard has different levels, a pool level and a dining area separated by a glass wall. The perfect place for a family gathering.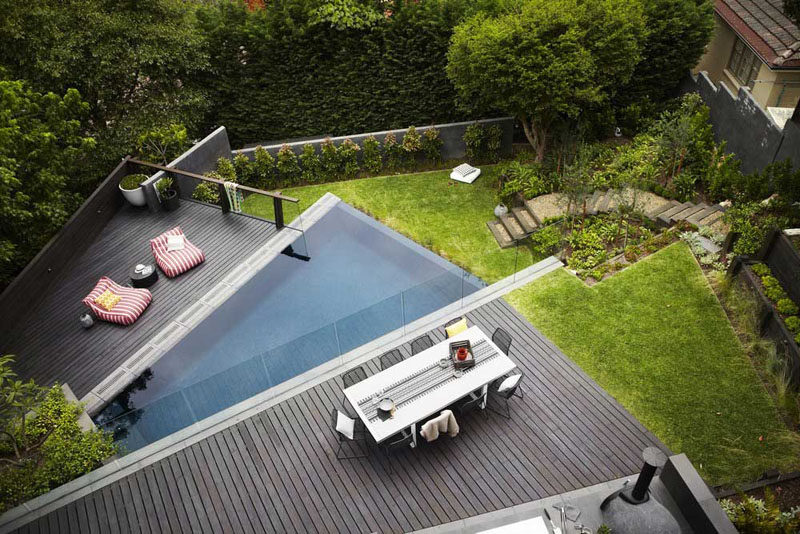 12. Entertaining can go late into the night with the built in lighting on this backyard.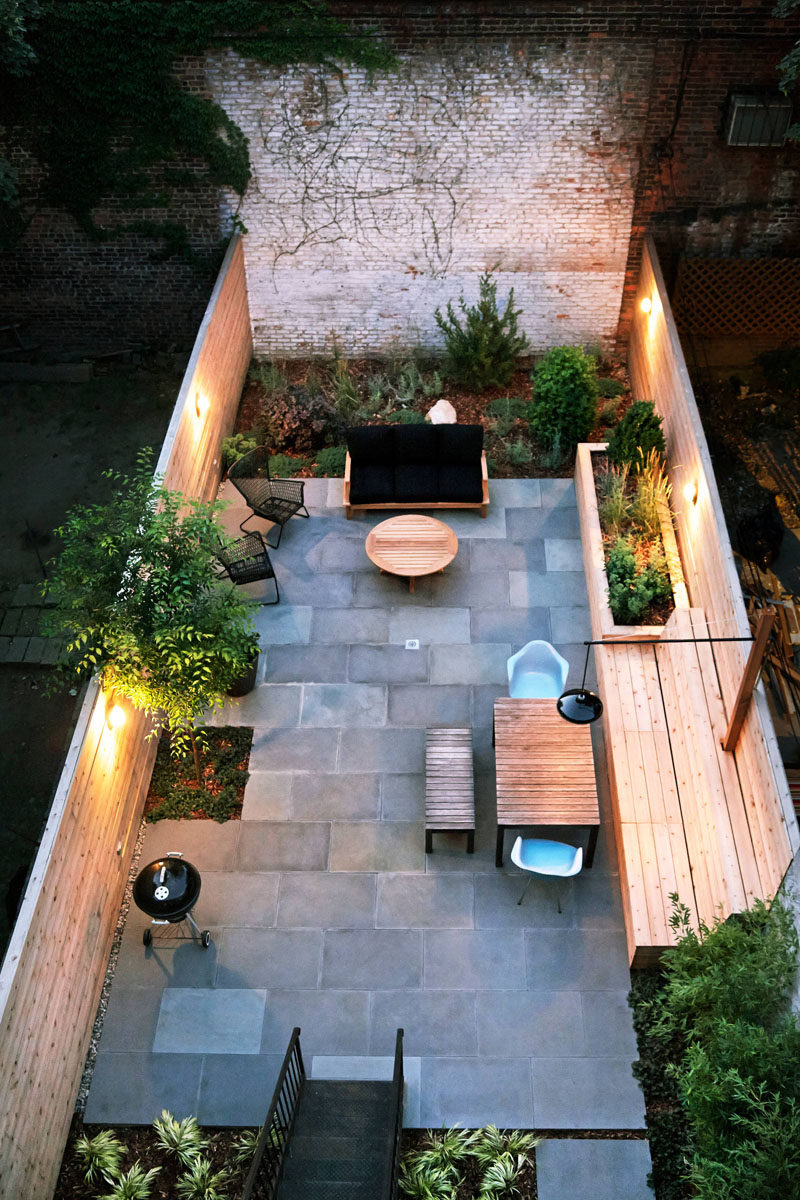 13. Here's a contemporary patio with a mix of low maintenance plants and seating around a fire pit.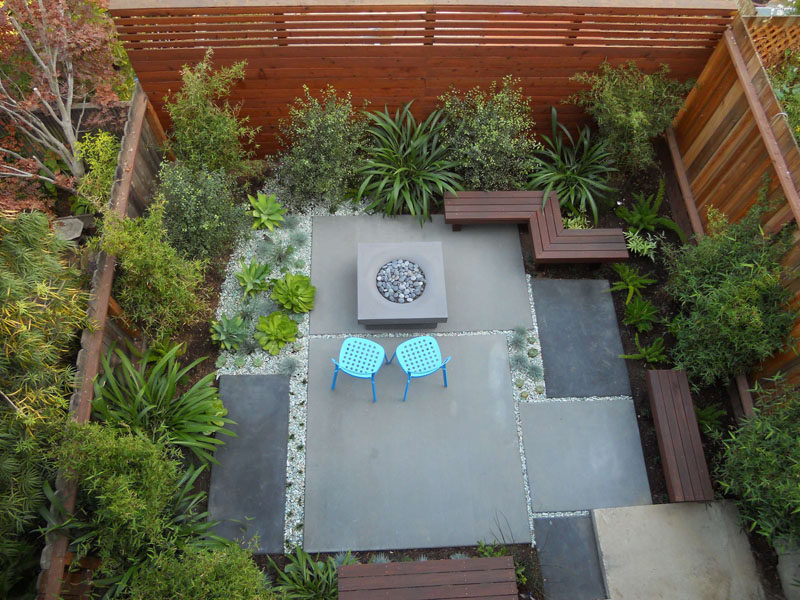 14. This angular backyard patio is surrounded by a garden, a water feature, and seating area.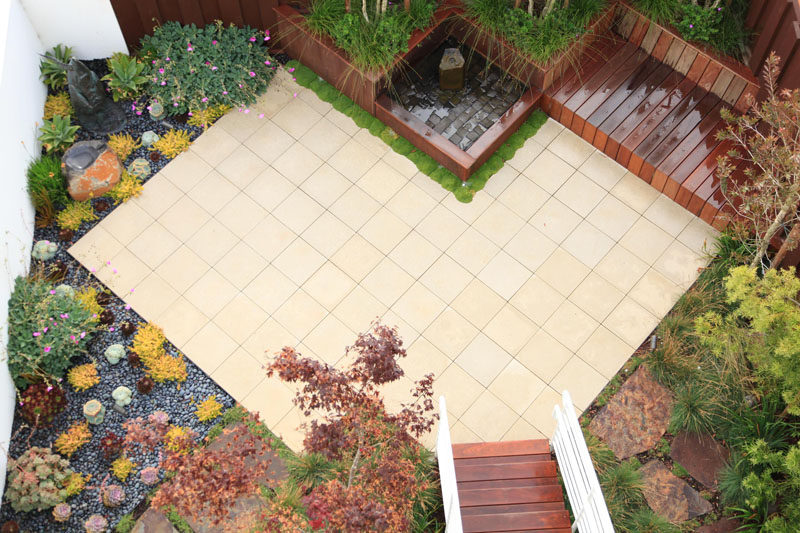 15. This backyard has an outdoor kitchen and covered dining area, as well as a lounge and fireplace.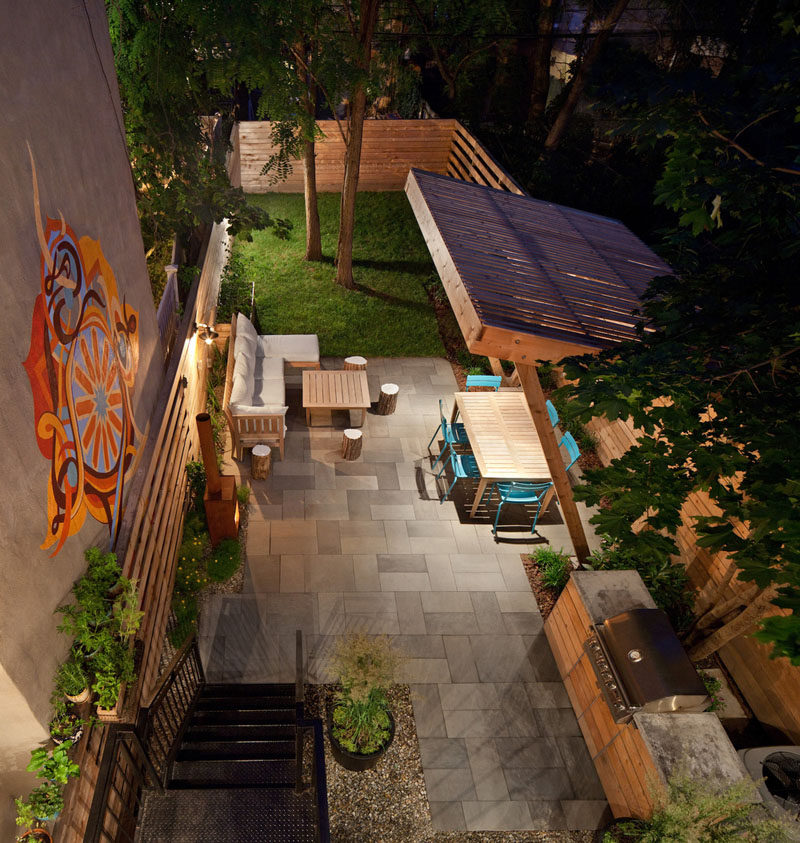 16. The bright colors of the furniture and the circular brick pattern on this back patio in New York, mix with the surrounding greenery and make for a fun space.