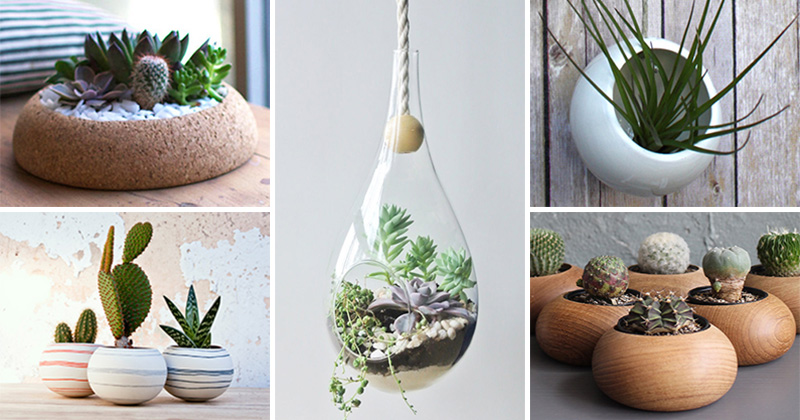 We've pulled together a list of small planters that could make great gifts for friends and family in your lives that love to have a little garden in their home.
1. Add a splash of style to your place with this cute geometric glass terrarium by WhiteLiesJewelry.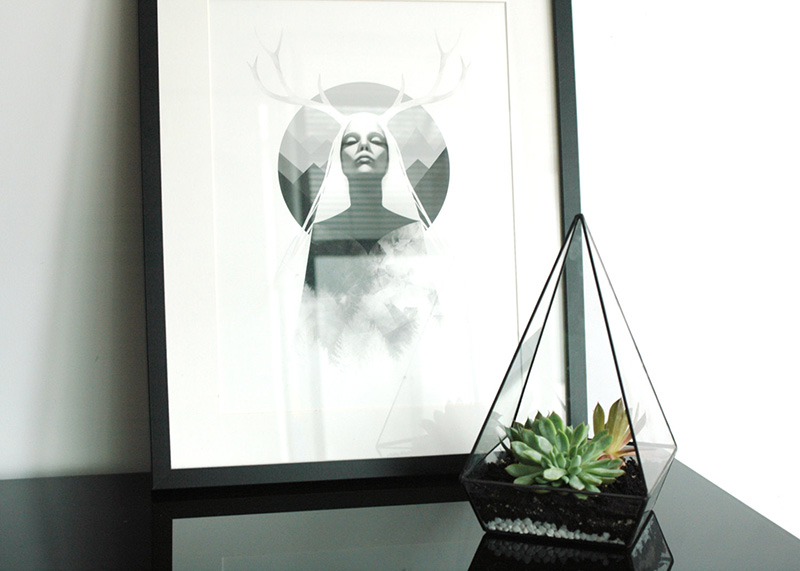 2. A modern Boxcar Succulent planter by Revolution Design House that includes bright blue accents.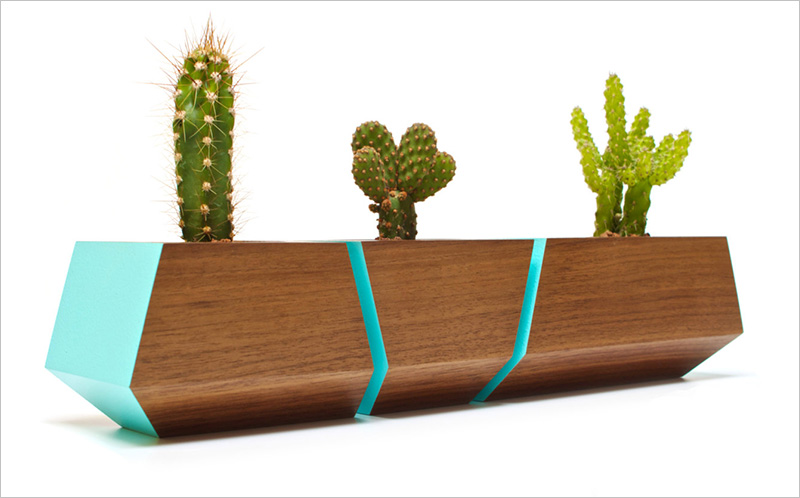 3. Small hanging planters with a ceramic pot and colorful ropes by HRUSKAA.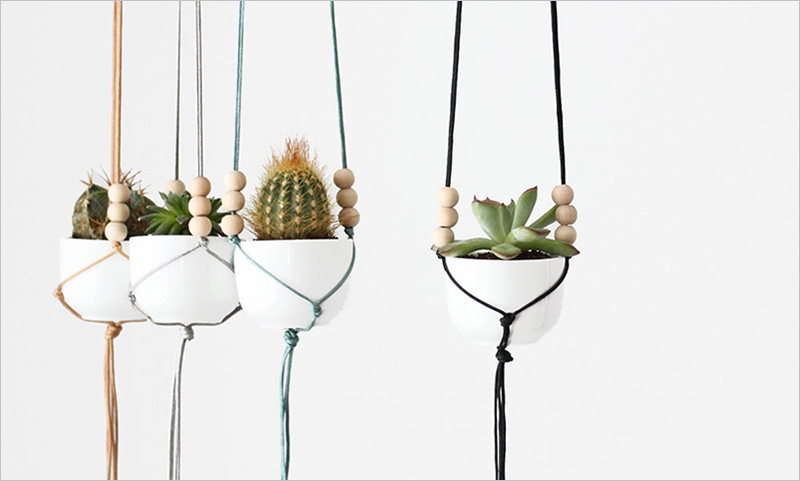 4. A pair of round ceramic wall planters by FettleAndFire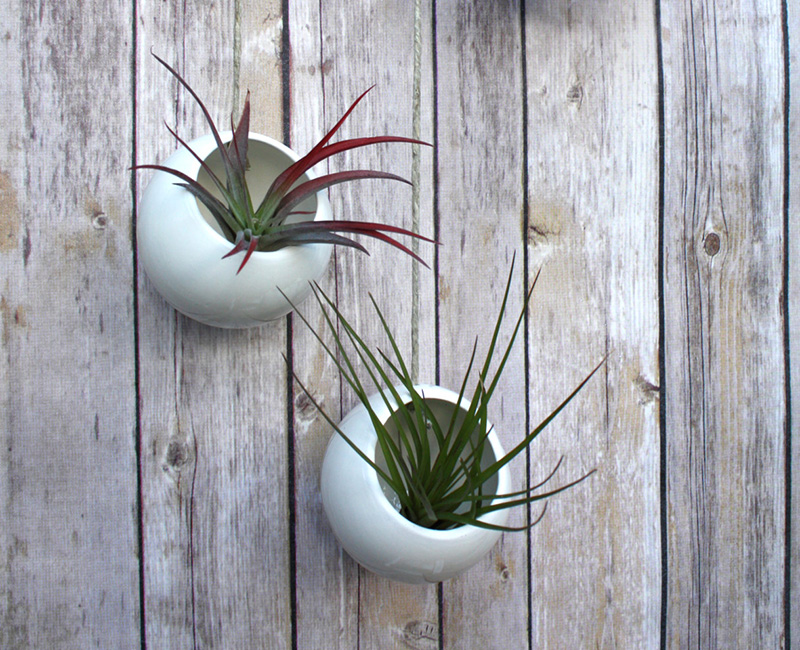 5. These small mini planters by Redwood Stoneworks are great for displaying a collection of air plants.
6. A modern glass dewdrop hanging planter by theZenSucculent.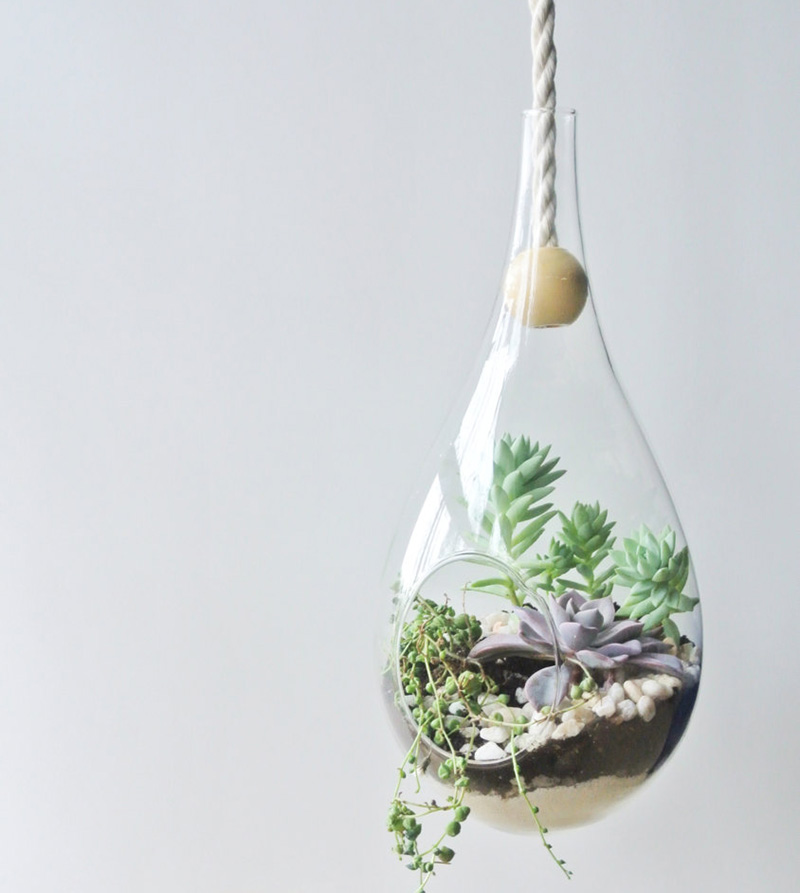 7. A ceramic succulent planter sits on a cedar wood stand, and was designed by PlantsInMind.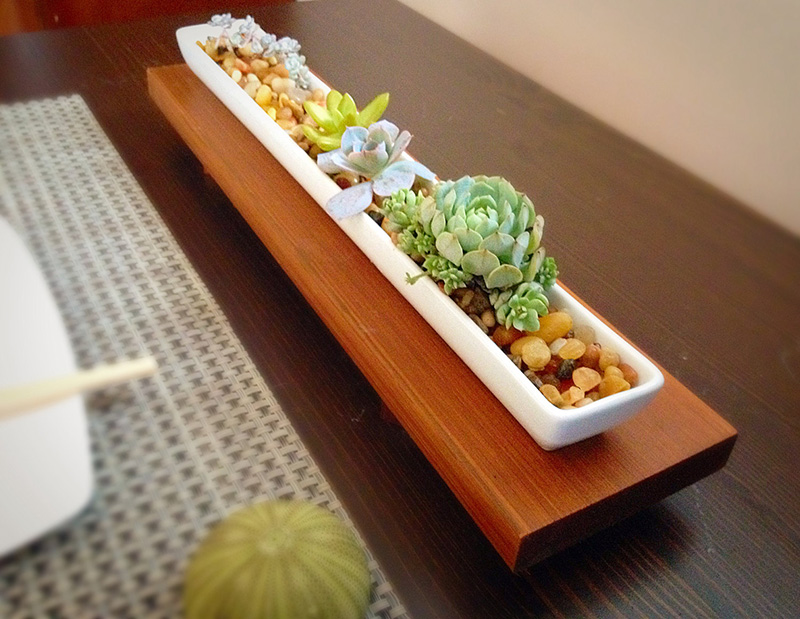 8. These hanging indoor planters by Loop Design Studio are perfect for smaller trailing plants or succulents.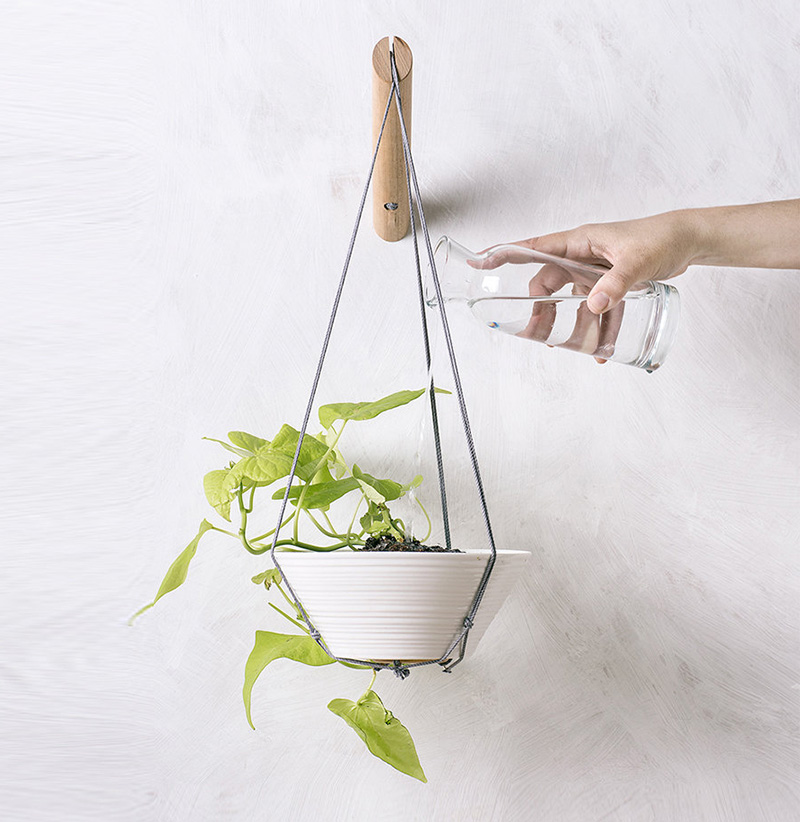 9. A handmade spiked terrarium in white by aveshamichael.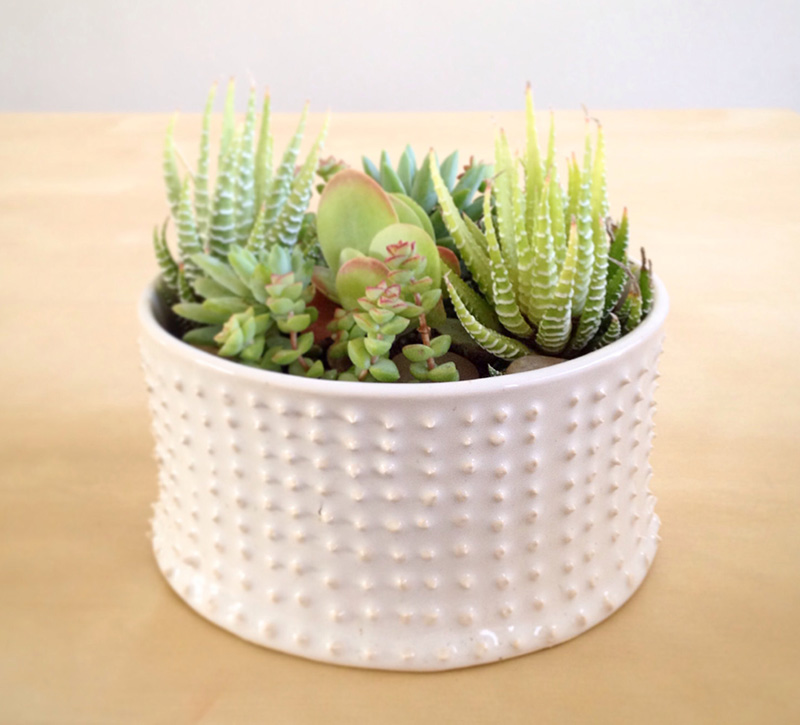 10. These round cork bowls are hand-turned in Oakland, California by Melanie Abrantes
11. Modern concrete planters, like this one by Digitized Stone, adds a geometric touch to any interior.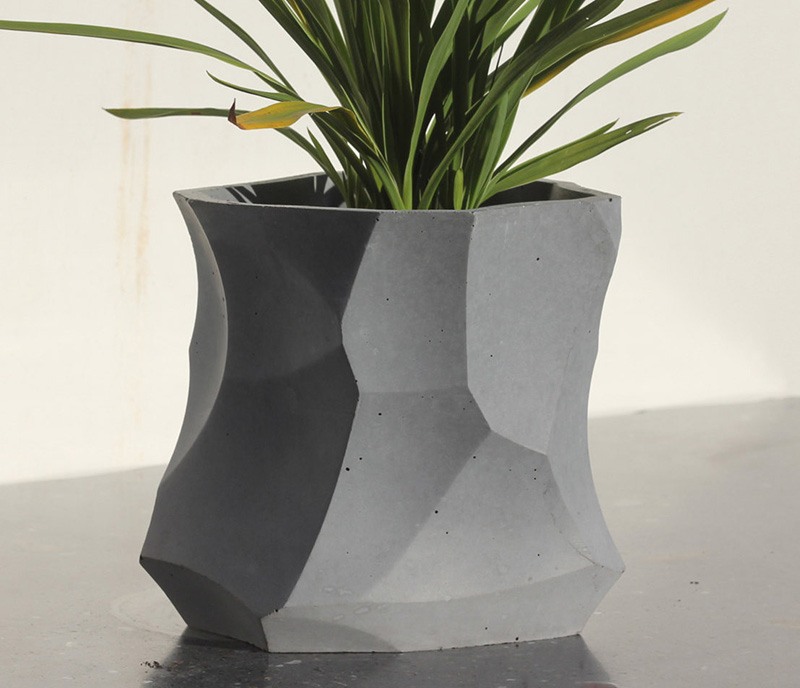 12. The thin colorful lines compliment the rounded shaped sphere of this small planter by wapa.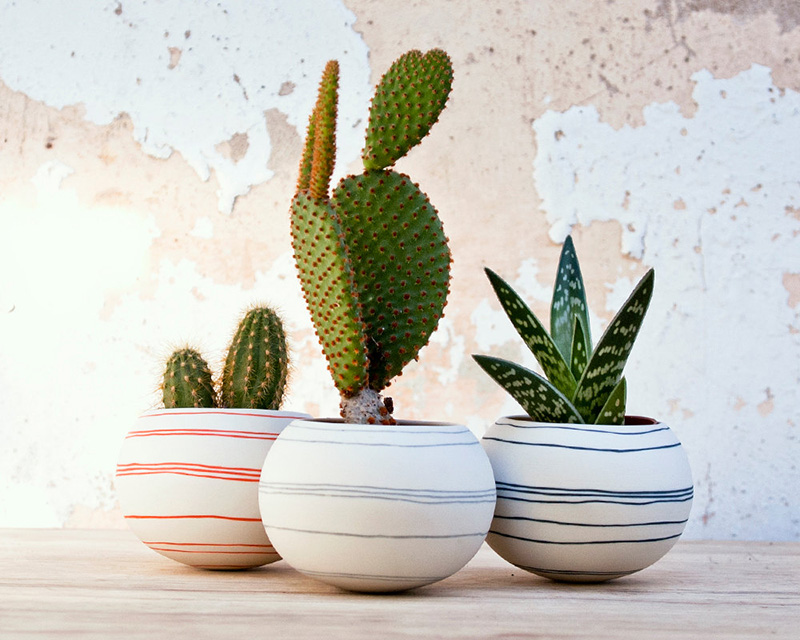 13. Porcelain and cotton rope hanging planters, like these designed by Light+Ladder, can be used to decorate a plain wall.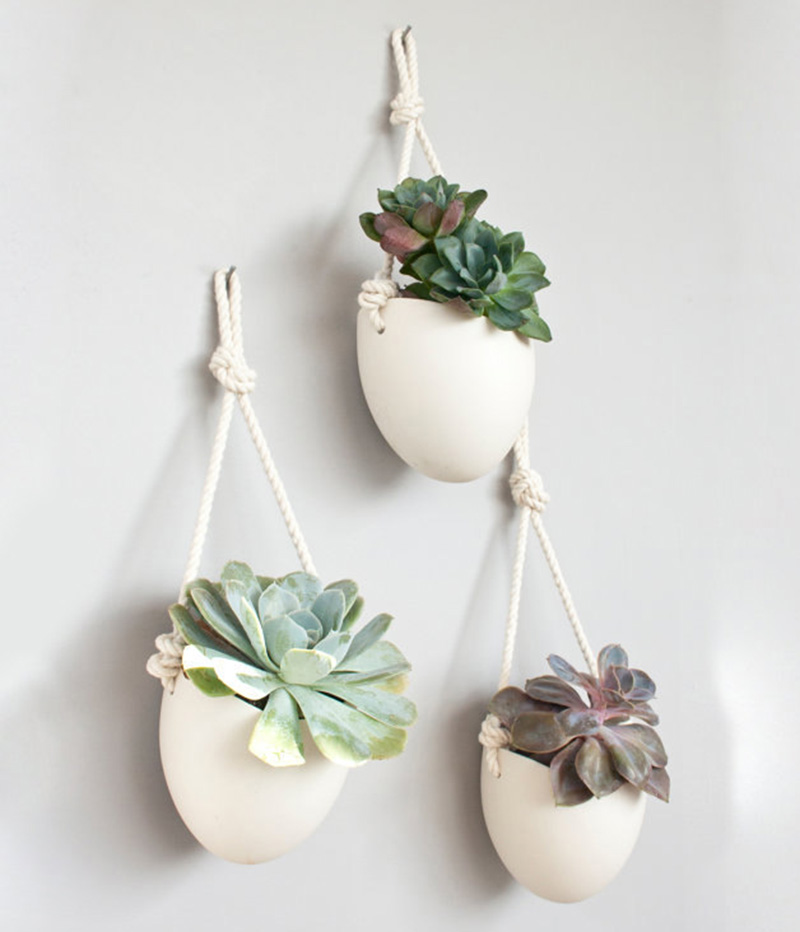 14. A minimalist and sculptural vase designed by Bean & Bailey adds a soft and delicate pop of color an interior.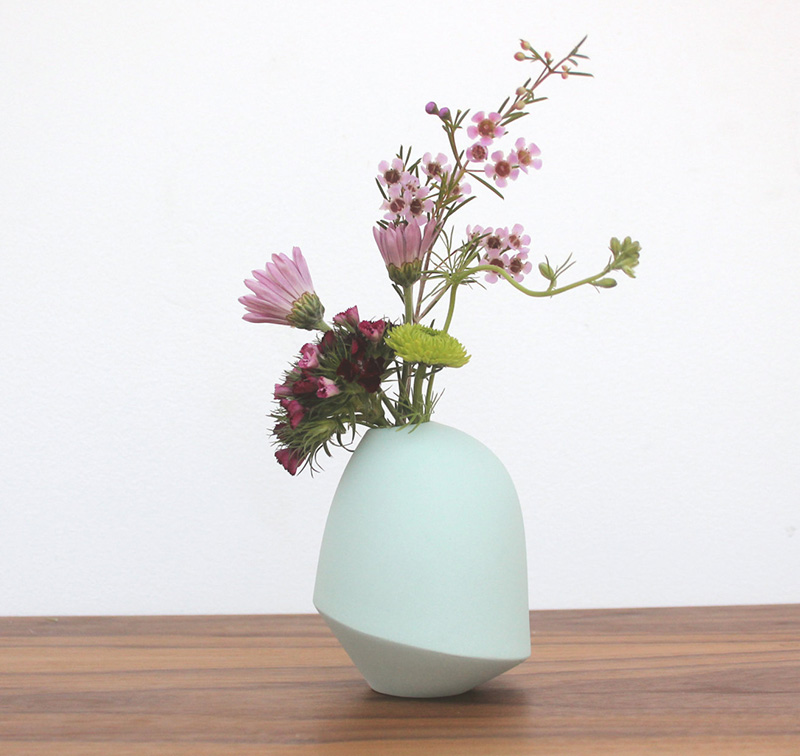 15. These smooth wood planters by WoodenBorough are inspired by pebbles and made from teak.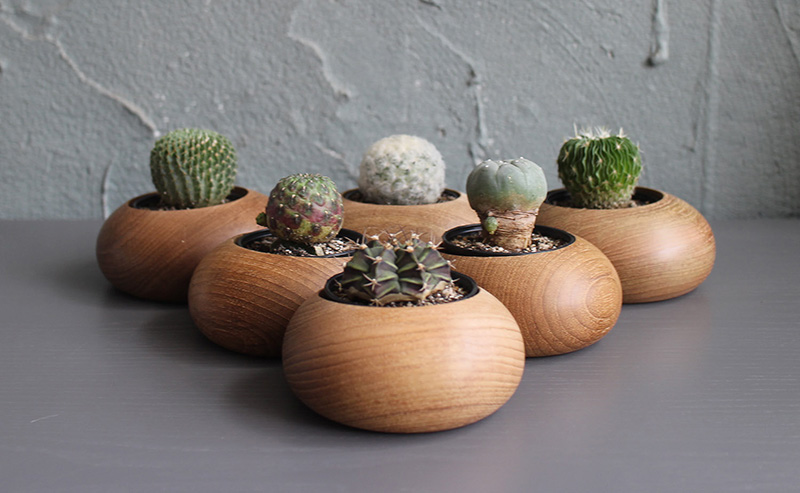 16. This hand painted wood colorblock planter by Sea & Asters is designed for air plants, small succulents and cacti.