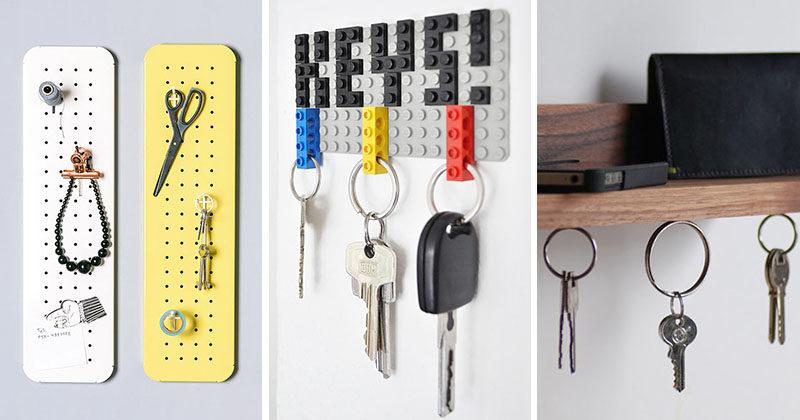 You know how it goes. You're running late, you're just about to head out the door, you've got your wallet, your phone, and your… wait, where are the keys?! Having a designated place for your keys means those frantic moments of running around searching for them will be a thing of the past.
Here are 16 key holders that will always be there for you, ready to give you your keys right when you need them.
---
1. A thin cut in this wood block is just big enough to tuck a key into and has a mail slot perfect for helping you stay organized.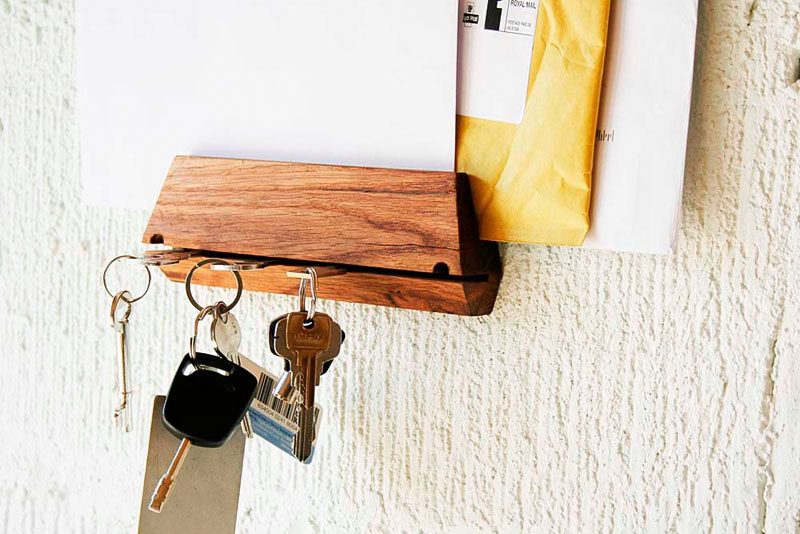 ---
2. This modern wood key holder has a spot to hang your sunglasses and your keys.
---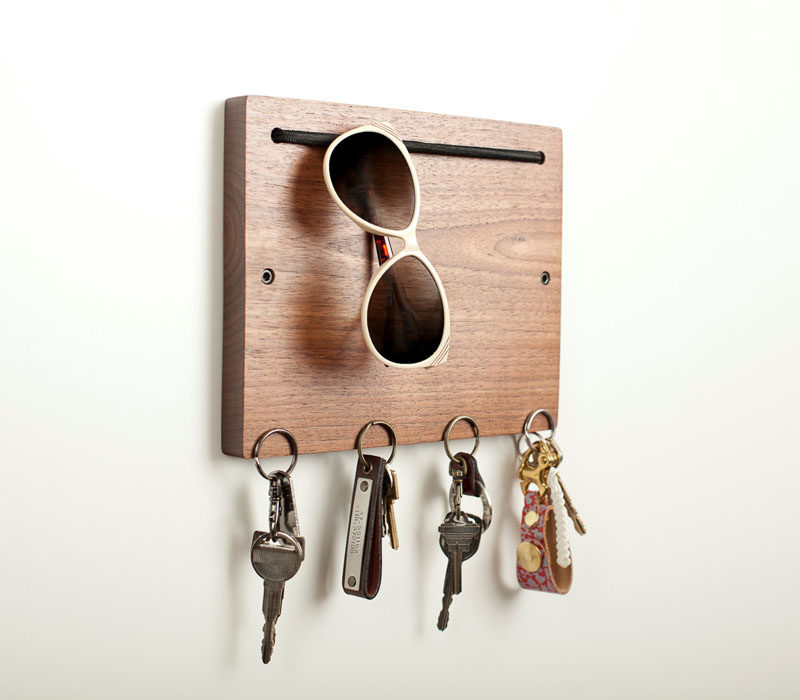 The Blokkey Walnut Key Holder by Board by Design
---
3. Keep your keys all in one place and your mail organized with this all-in-one design.
---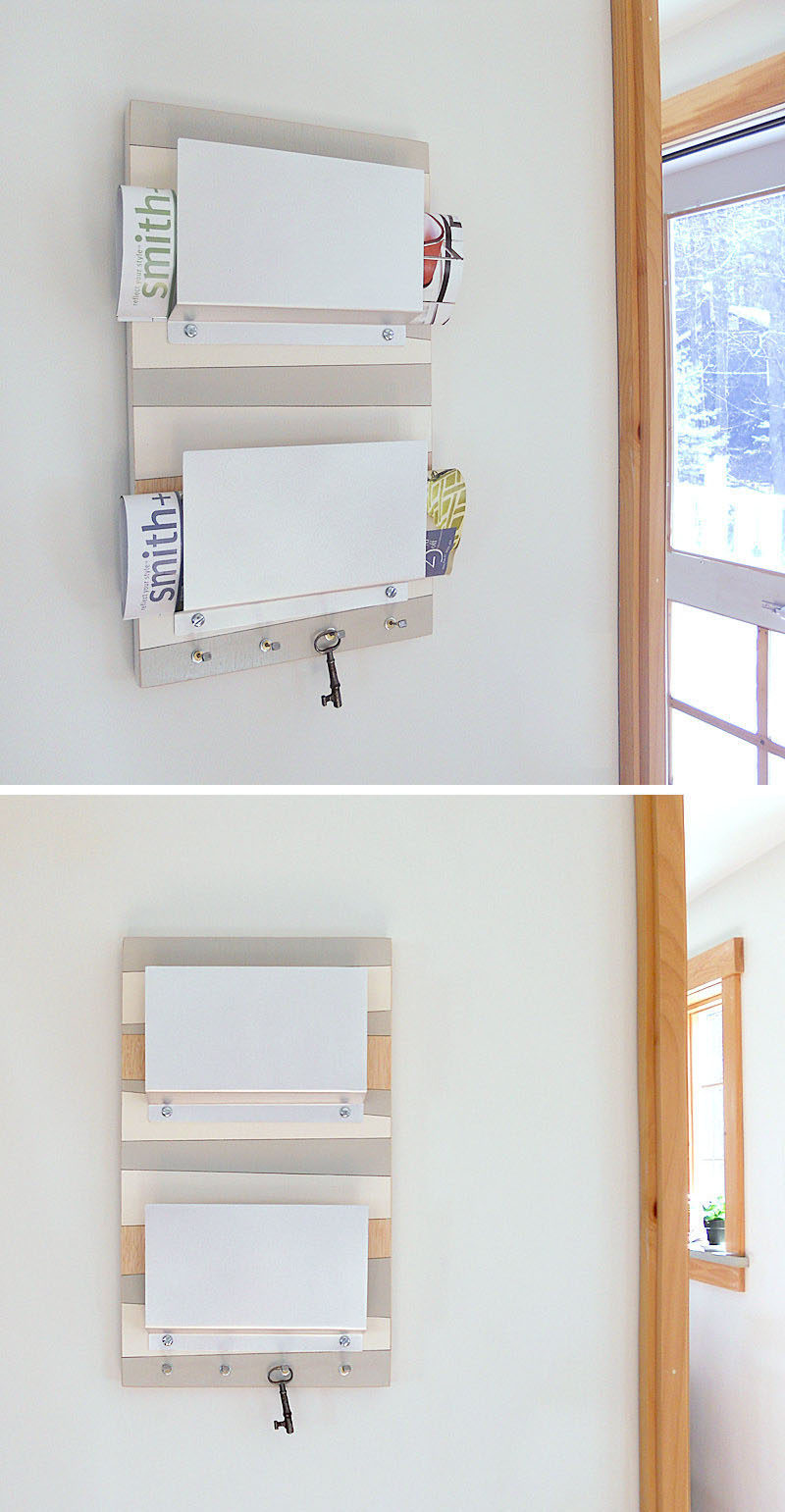 Mail Organizer and key holder by Pig and Fish
---
4. This wall hook has a mirror, a basket, and a set of hooks that are ideal for hanging keys, hats and other lightweight things.
---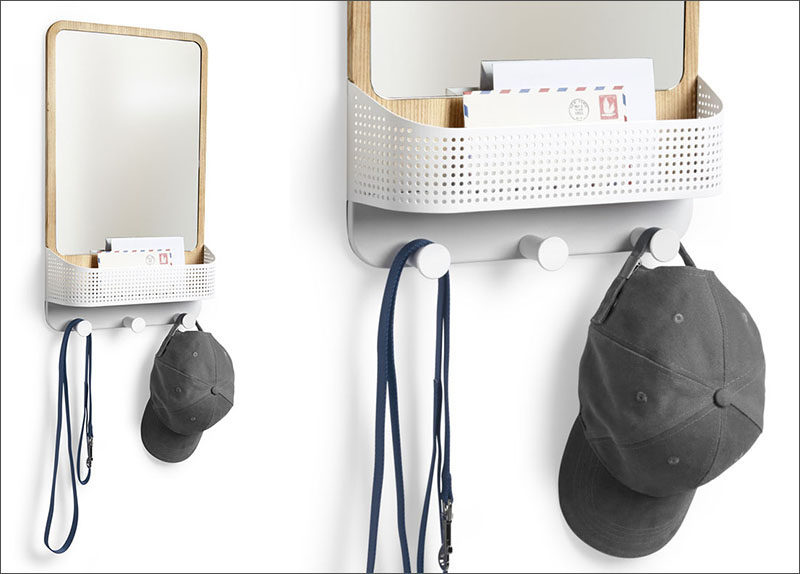 Promenade Mirror Hook designed by Moe Takemura and available through modern market.
---
5. Stick this gorilla to your fridge and you'll always have a place to keep your keys and a handy helper to crack open bottles.
---
Key Kong – Magnetic key holder & bottle opener by Animi Causa
---
6. Super strong magnets keep your keys connected to this shelf, perfect for keeping your things all in one place.
---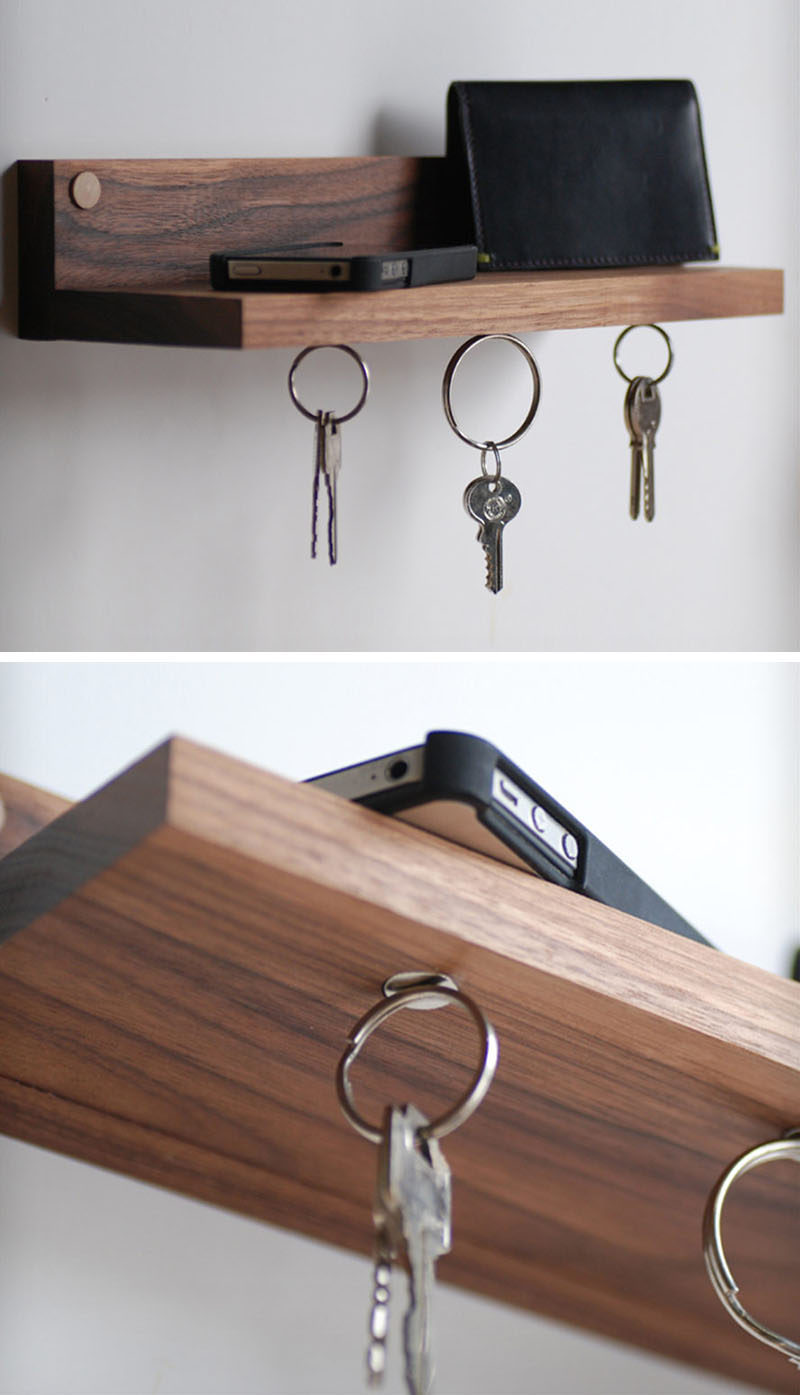 ---
8. This key holder comes with magnetic key chains to add to your keys and creates a convenient organizer for your entry way.
---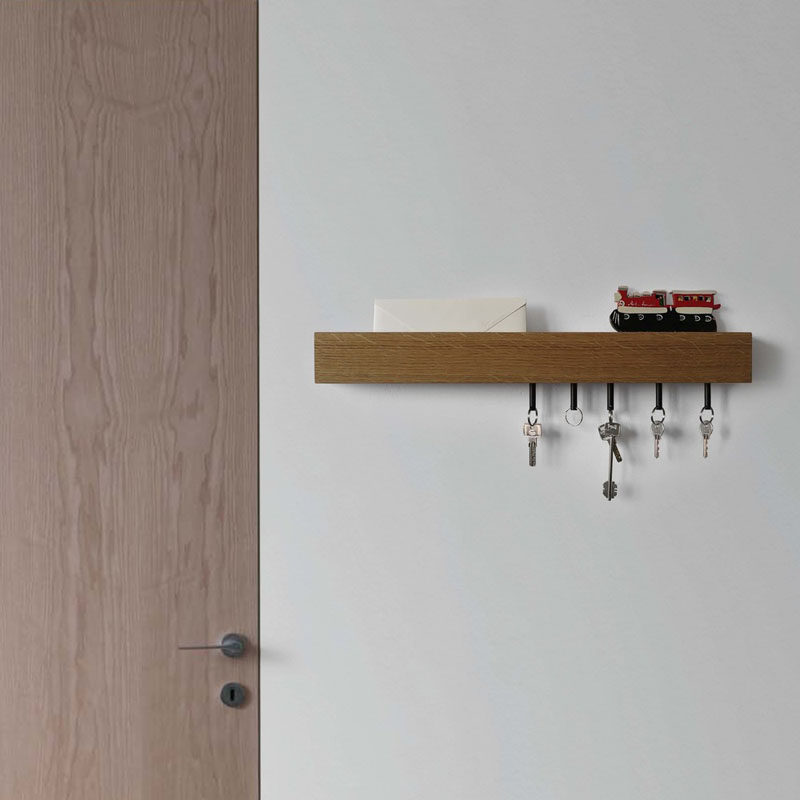 Rail Key Hanger designed by Vito Cappellari for dESIGNoBJECT
---
9. Able to hold all sorts of things, from wallets, keys and sunglasses, to jackets, sweaters, and bags, these hooks provide an excellent storage solution for small spaces that lack a proper entry way.
---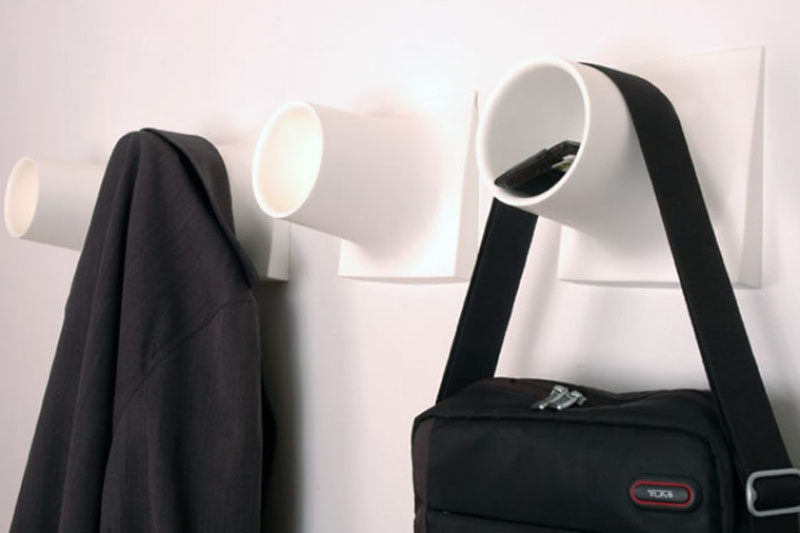 ---
10. Add a small piece of artwork to your wall with this magnetic wooden key holder featuring an island view from New Zealand.
---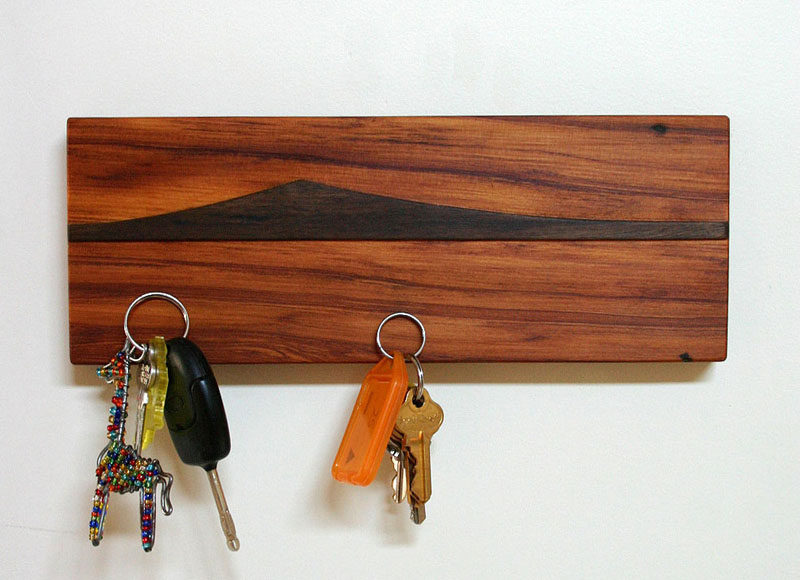 Rangitoto Island Magnetic Key Holder by NZbyNature
---
11. This creative Lego key holder brings back childhood memories and adds a touch of playfulness to your decor.
---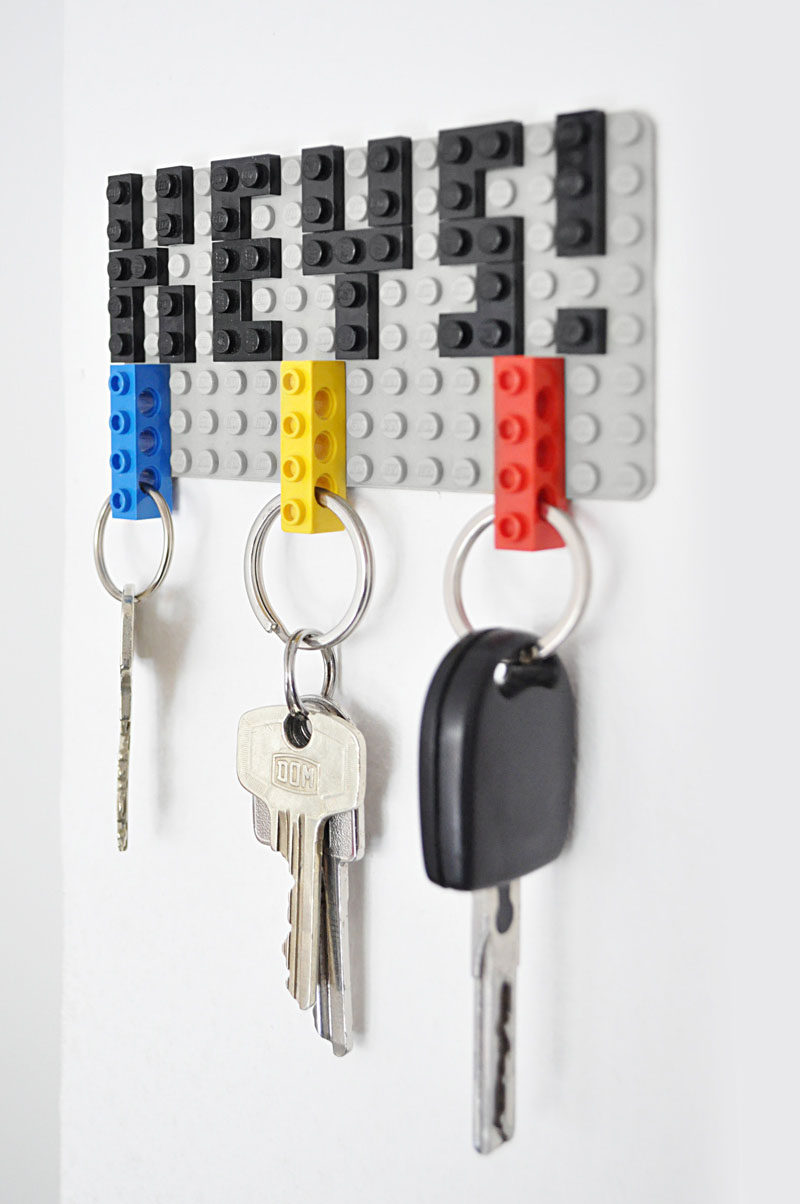 ---
12. Encourage your guests to stay a while and give them a place to hang their keys while they're visiting with this unique key holder.
---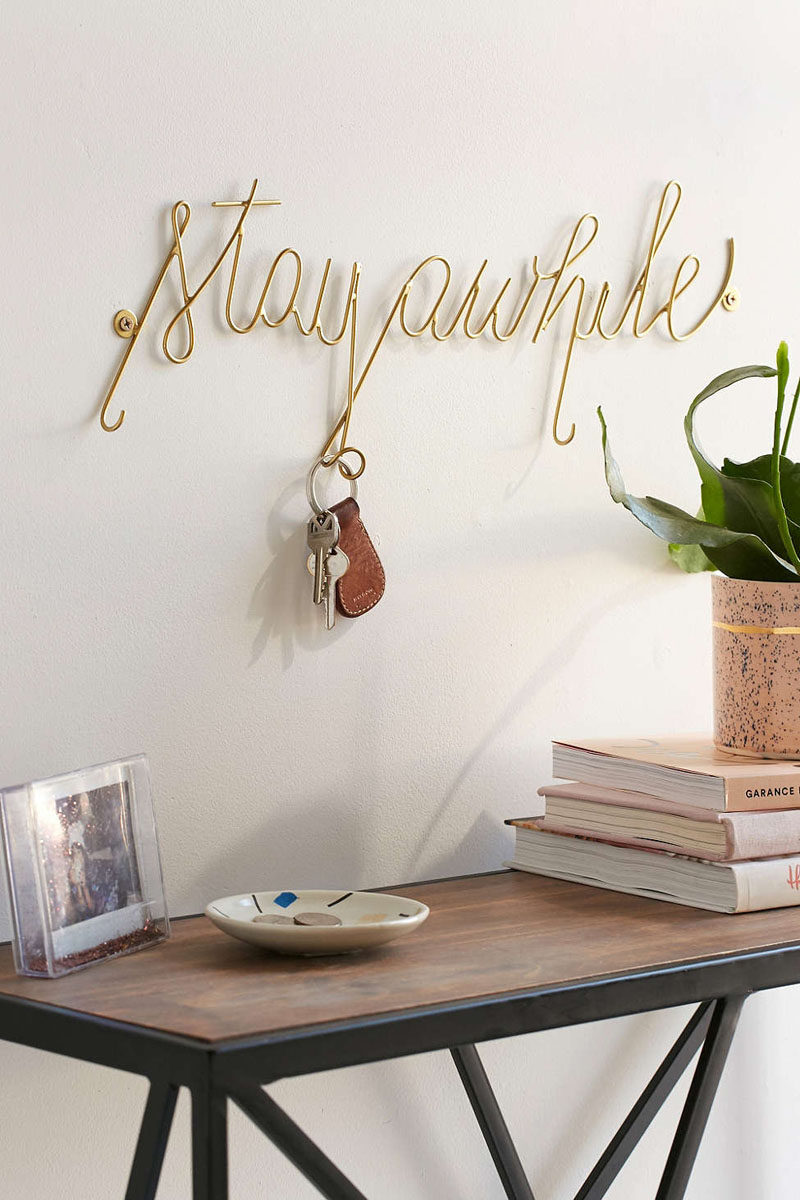 ---
13. Configure your very own key holder using small pegboards.
---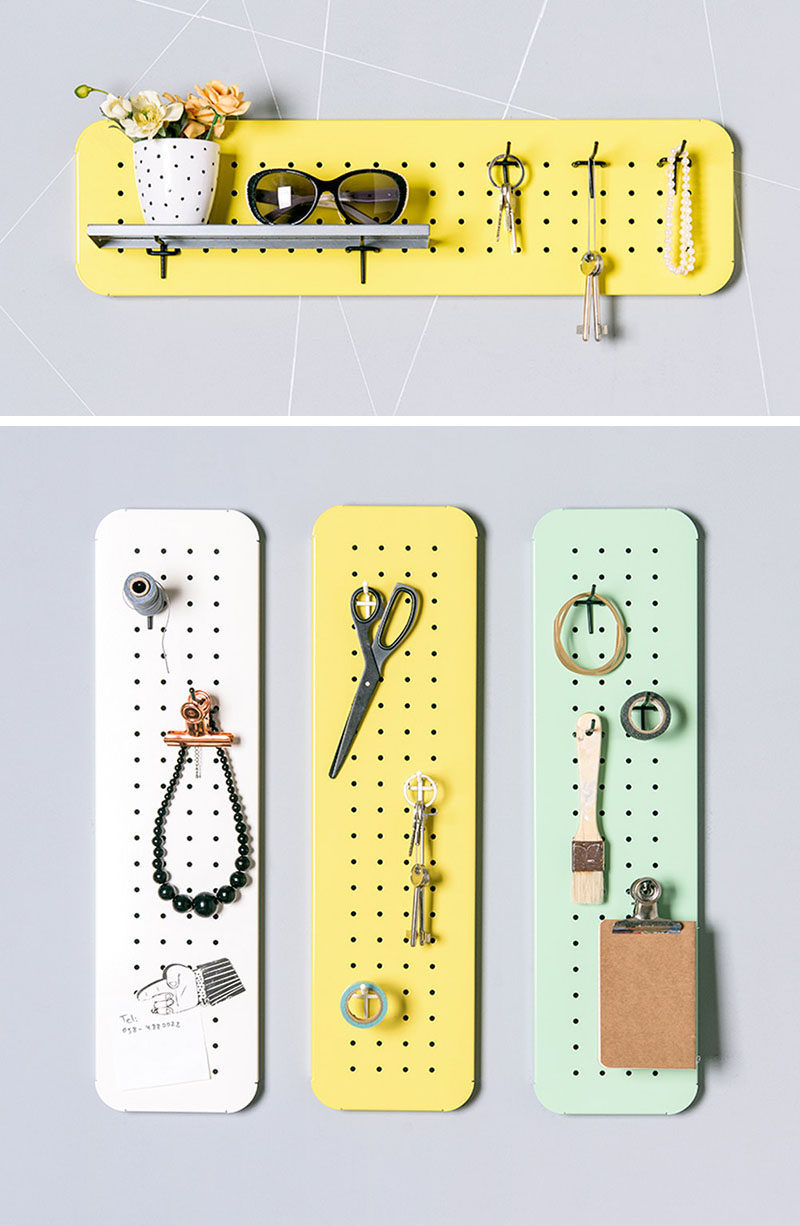 ---
14. A simple shelf and a few key holders gives everyone in the family a spot for their keys and keeps daily essentials right by the door.
---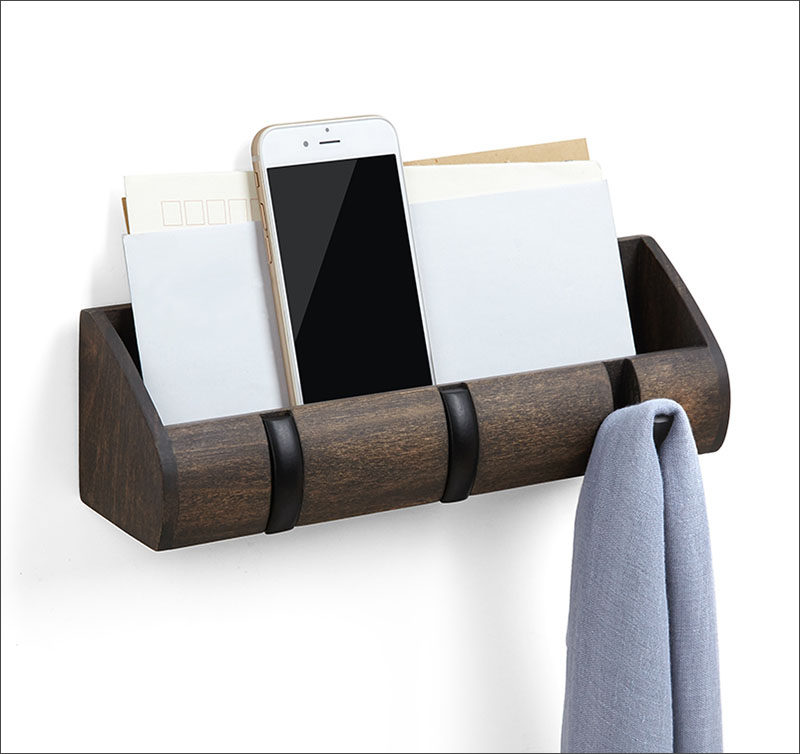 Designed by William Mak for Umbra
---
15. This black key holder has a magnetic memo board, two places for mail, and plenty of spots for hanging your keys.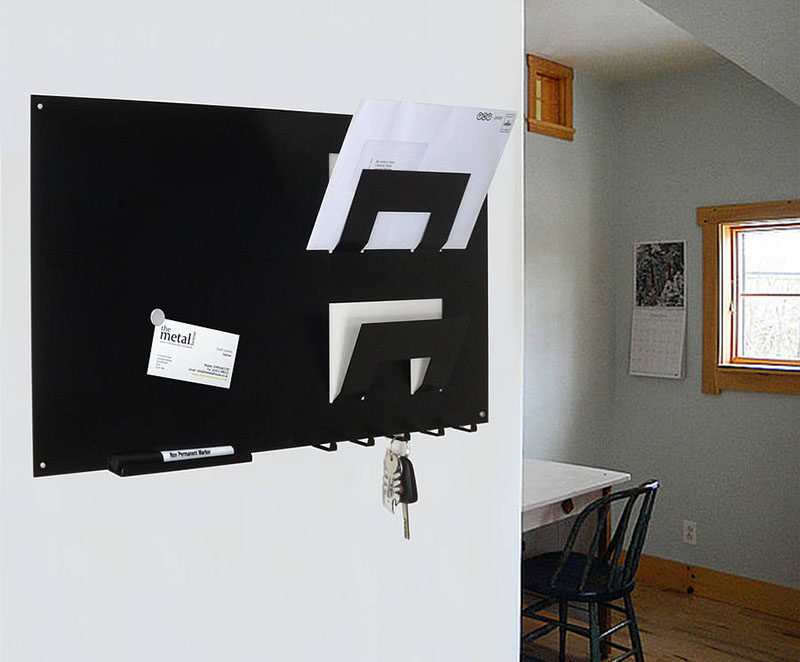 Letter Rack, Memo Board and Key Holder by The Metal House
---
16. This entry way organizer uses embedded magnets to hold your keys while an elastic band keeps sunglasses at the ready.
---