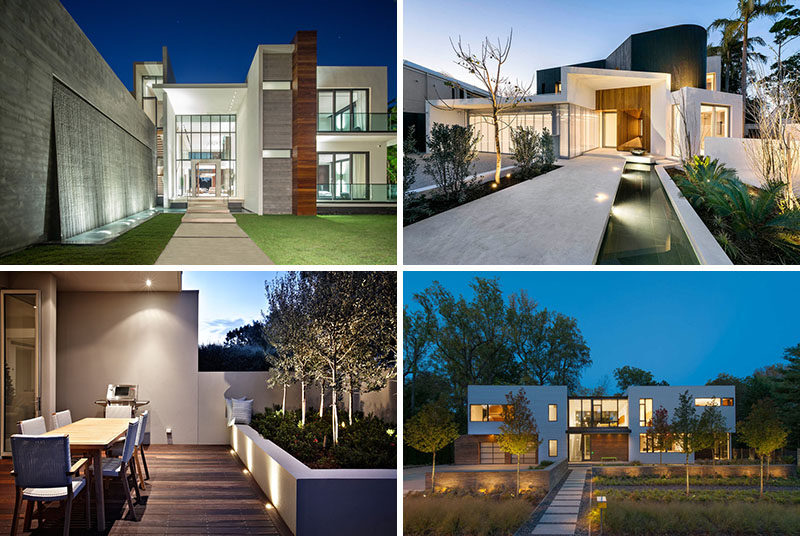 Outdoor uplighting creates a dramatic look wherever it's placed. Up against walls the lights cast shadows and illuminate pathways. Under trees and bushes the light creates a glow that emanates out and brightens the space.
Here are 17 examples of uplighting outside that create dramatic illumination in backyards, entry ways, and courtyards.
1. The small lights along the deck of this cottage brighten the exterior, and make entertaining into the evening easy and fun.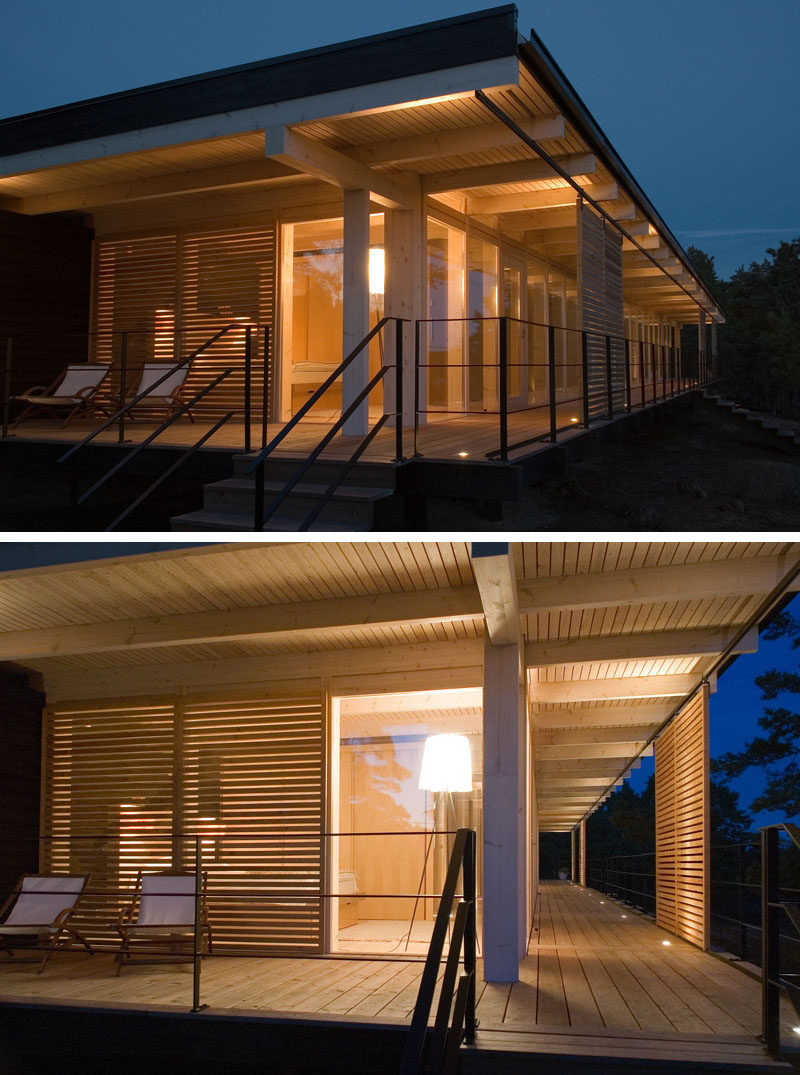 2. Uplighting next to the pool and along the side of this house, brightens the outside and illuminates the patterned tiles along the edges of the pool.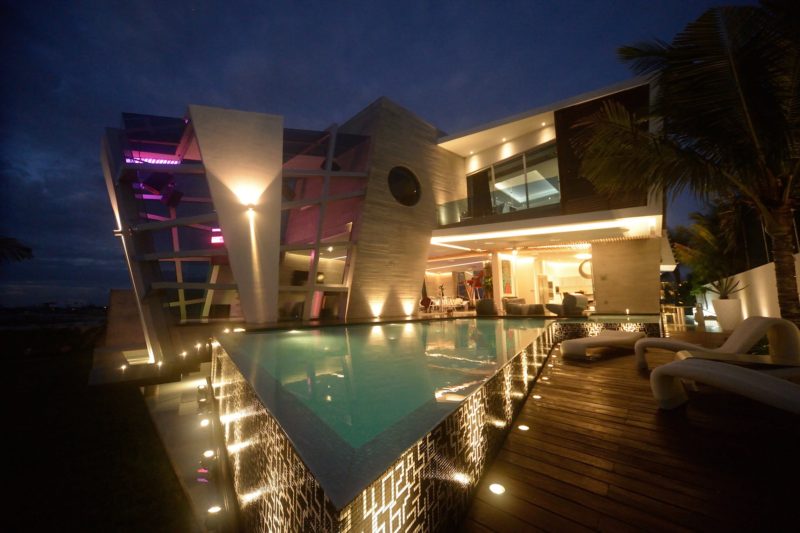 3. Lights next to and inside of the large built-in planter add brightness and drama to this patio.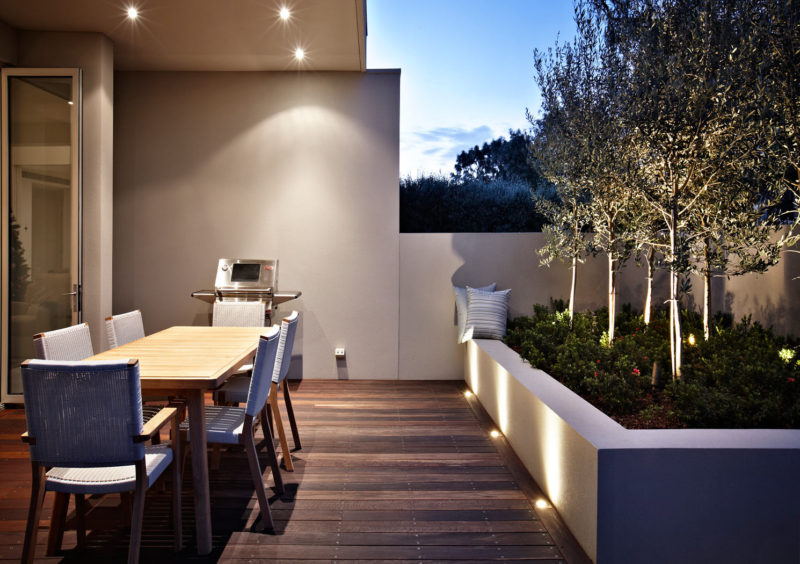 4. Built-in lights guide people into this home and cast unique shadows on the walls leading up to the front door.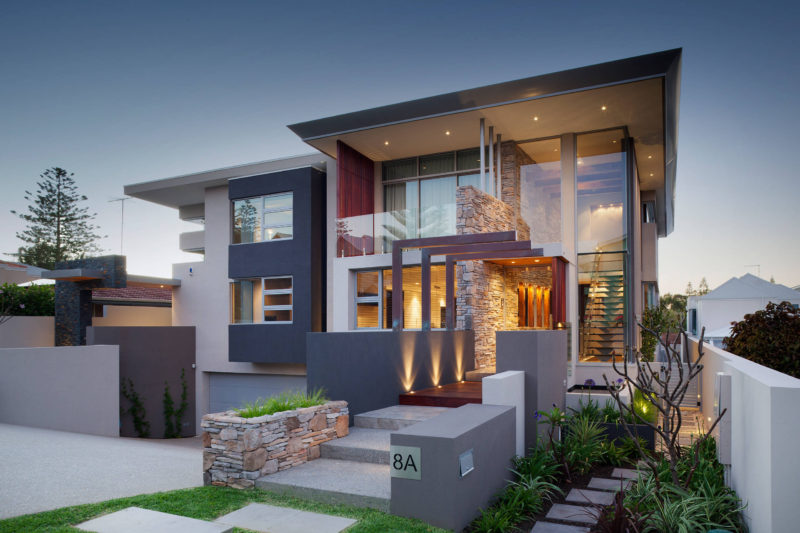 City Beach Residence by City Beach Builders. Photography by Ron Tan.
5. Recessed lighting on this curved patio and inside the planters brighten the outdoor space and create a dramatic effect with the shadows behind the plants and metal installation.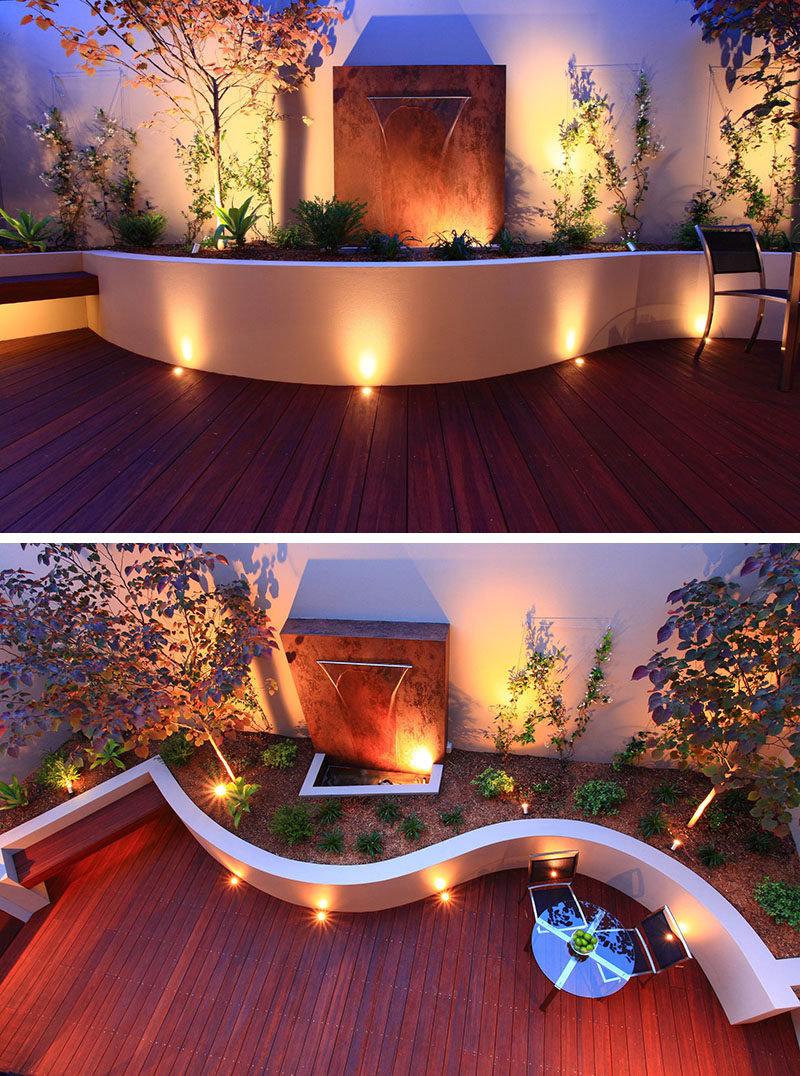 6. Two lights placed on either side of each tree in the courtyard of this entryway illuminate the undersides of the trees and brighten the path leading to the front door.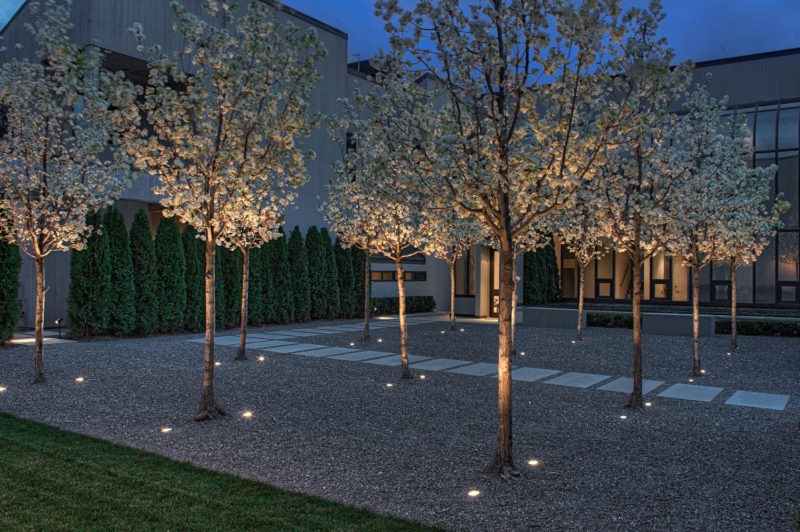 7. Lights scattered throughout the front garden and along the stairs leading to the front door light up the front exterior of this home.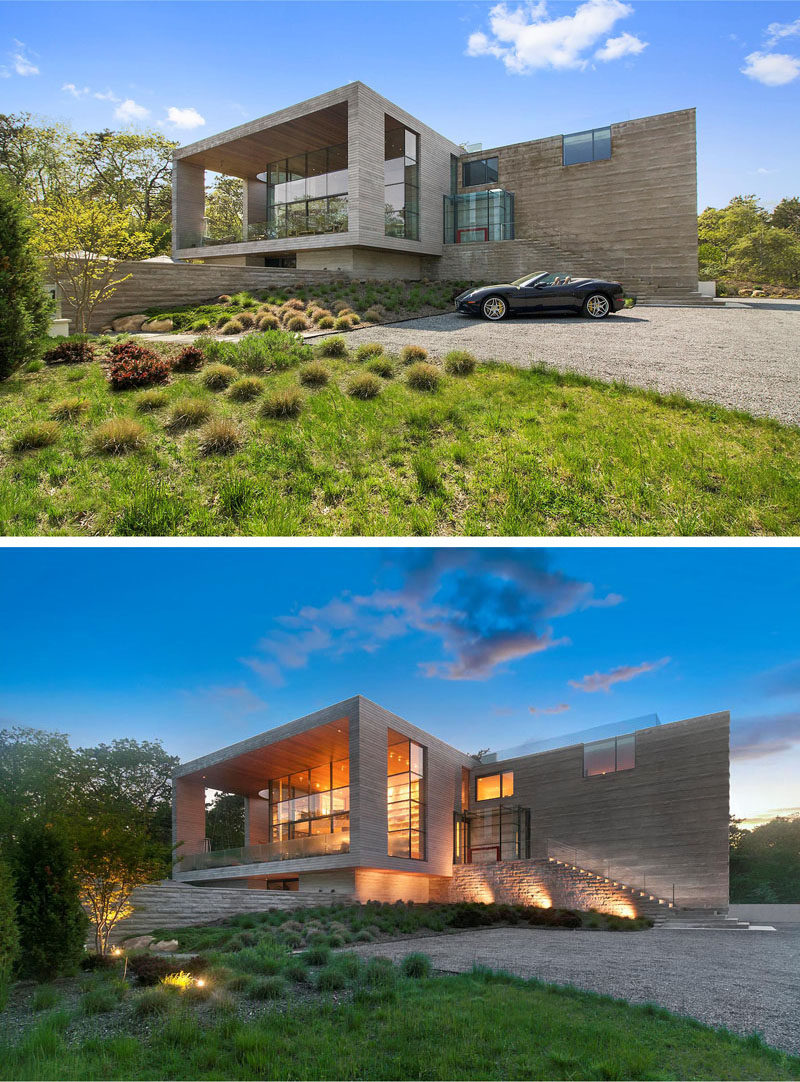 8. Uplighting in the front yard illuminates the entrance and front window of this home.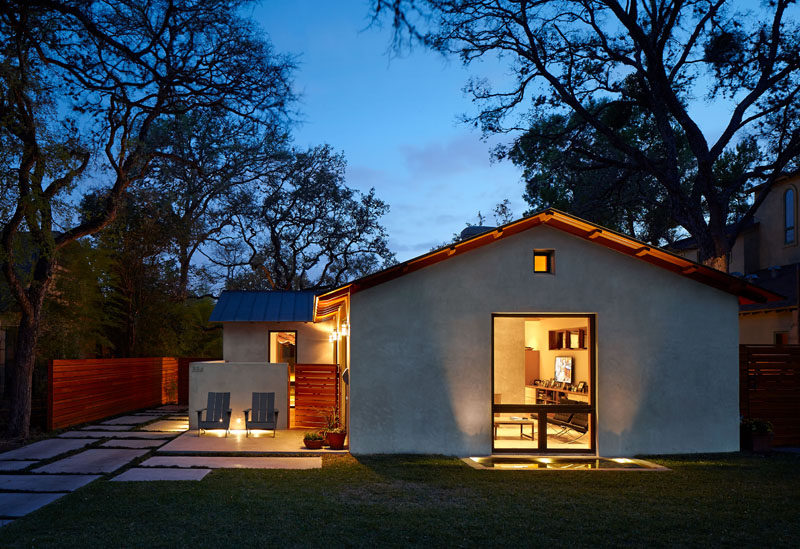 9. Lights built into the entryway stairs of this home add safety and style to the front of the house.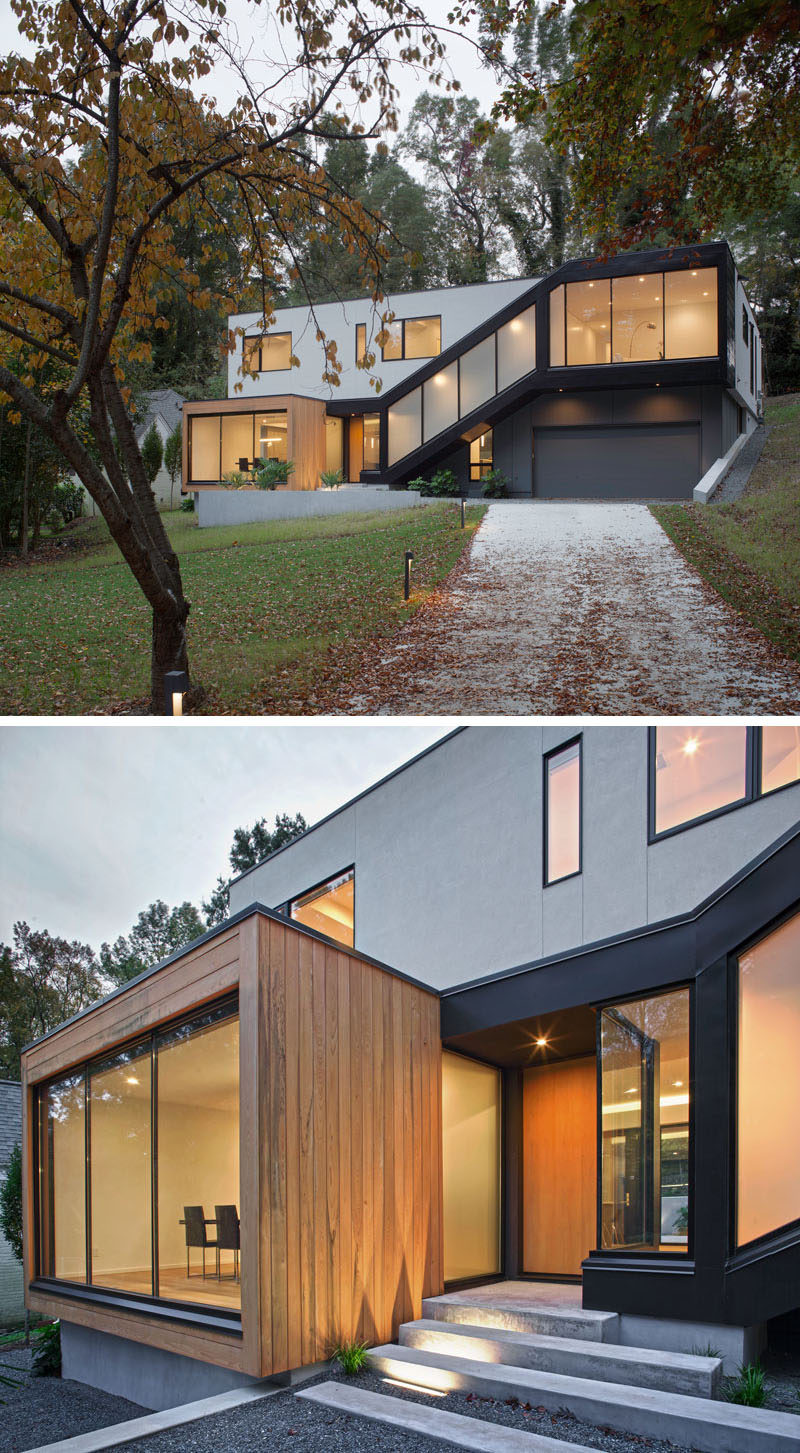 See the entire project, here. Designed by in situ studio.
10. Uplighting used at the front of the this home makes for a dramatic entrance into the house.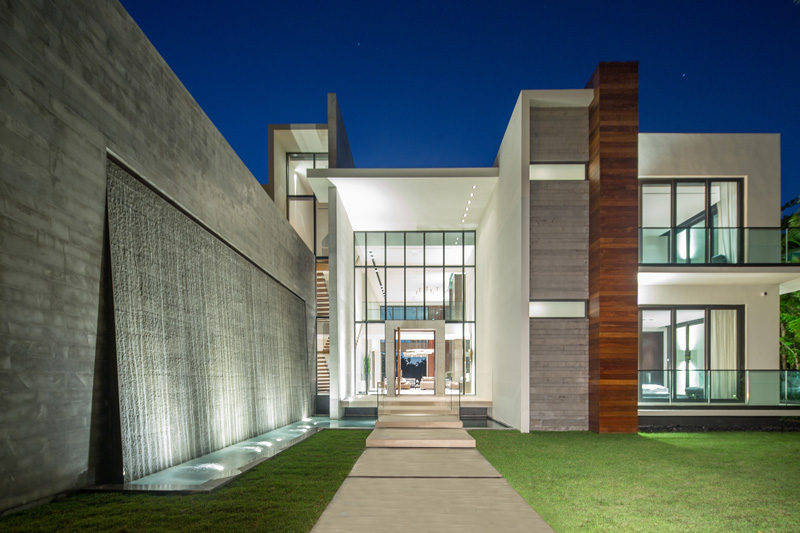 11. Uplighting highlights specific features of this home, such as the palm trees and roof-line.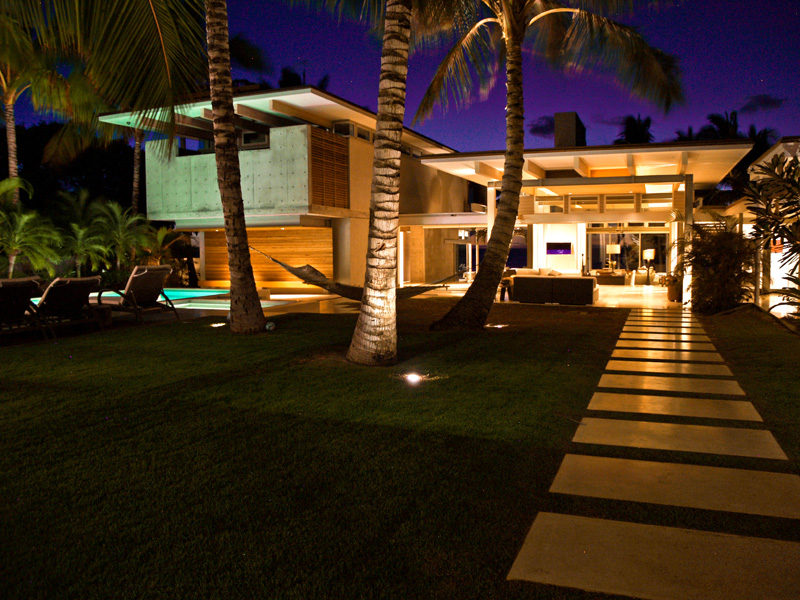 12. The lights used at the front of this house brighten the entrance and illuminate the plants in the front yard.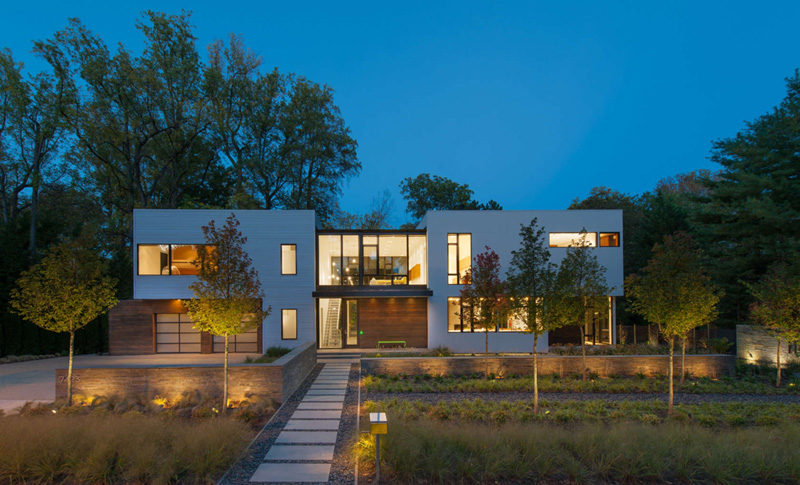 13. Uplighting illuminates the bottom of the large trees and the entryway of this home.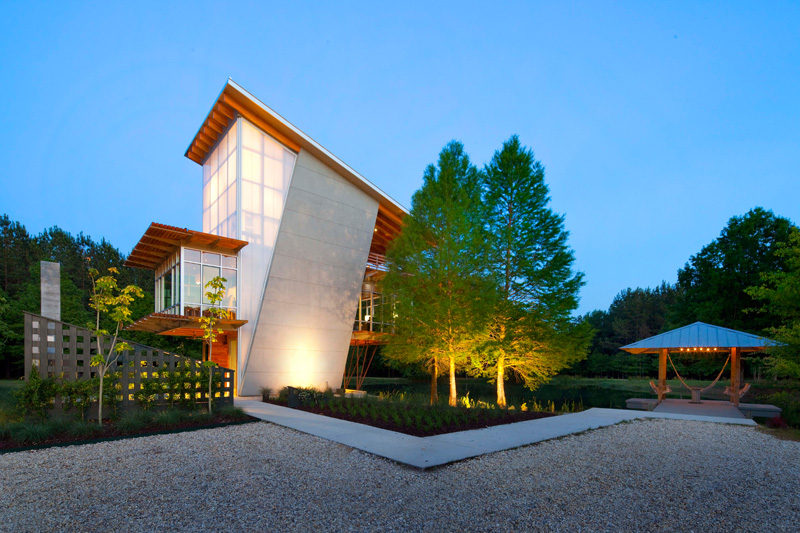 See the entire project, here. Designed by Holly & Smith Architects. Photography by Marc Lamkin.
14. Built-in lights brighten the entry and garage area of this home.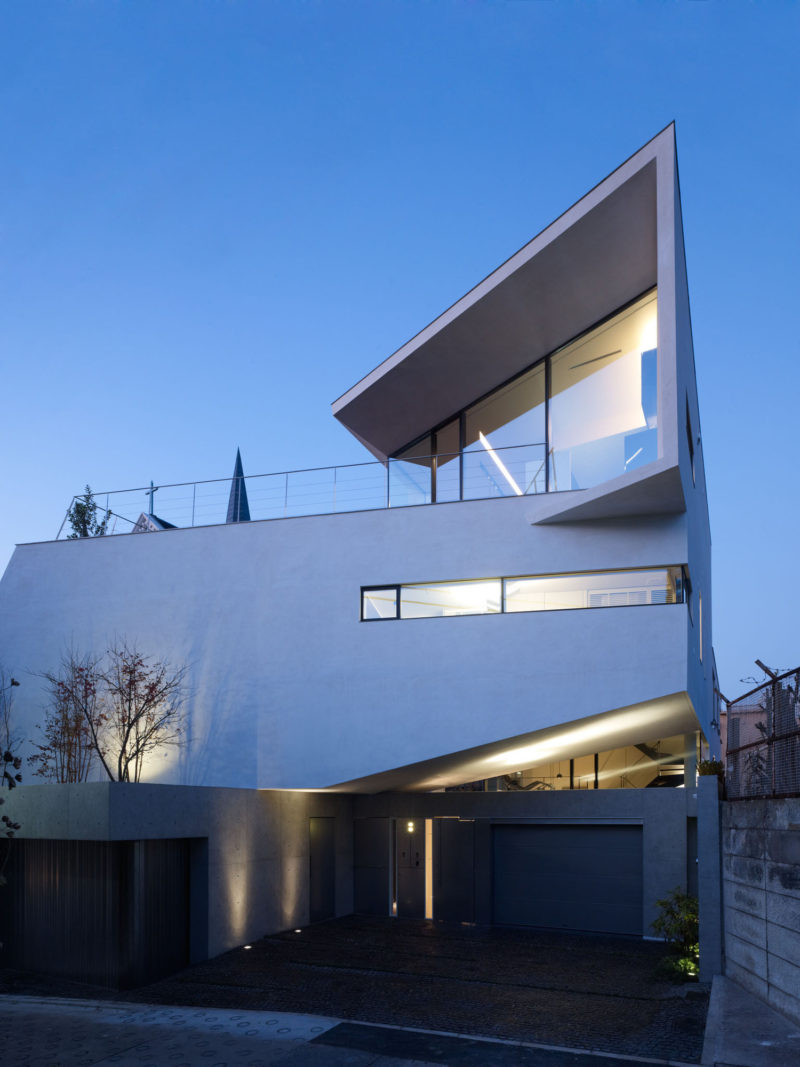 See the entire project, here. Designed by Takato Tamagami.
15. Lights beneath the curved walls of this home emphasize the unique outer design of the home and brighten the entire exterior.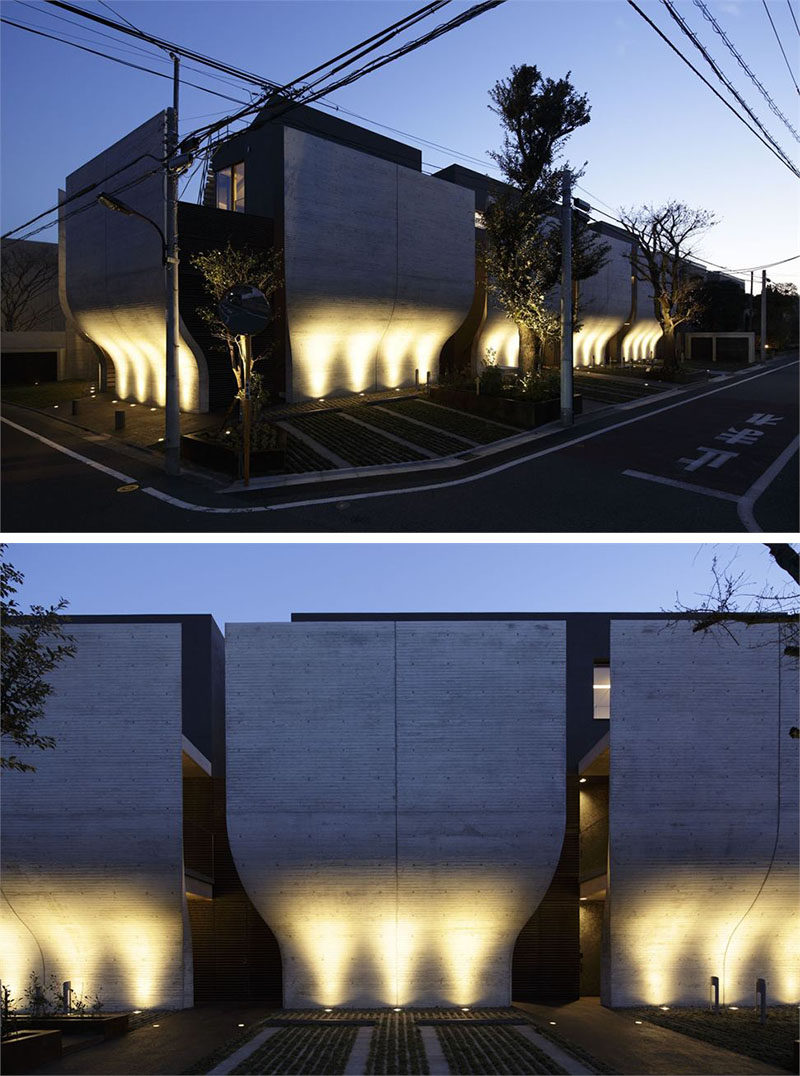 16. Lights placed throughout both the front and back yards of this home, illuminate pathways and create dramatic lighting around the plants and trees.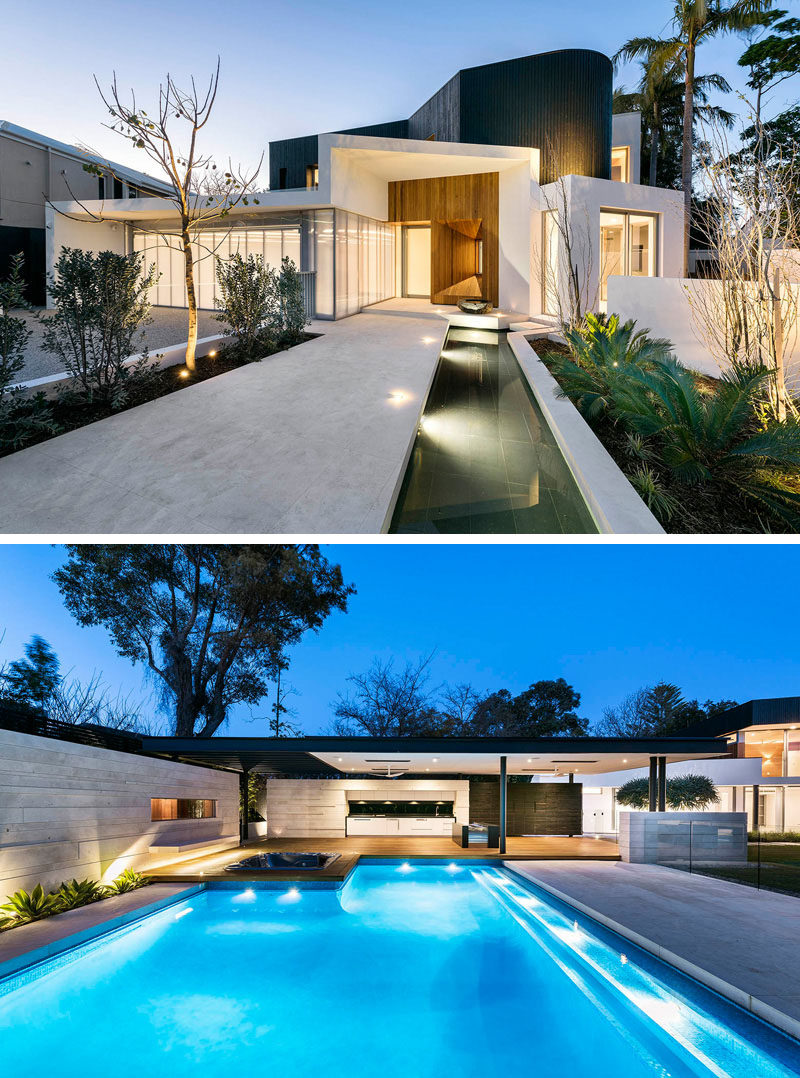 17. Lights built into the pool deck of this house brighten the area surrounding the pool adding an element of safety to the deck.