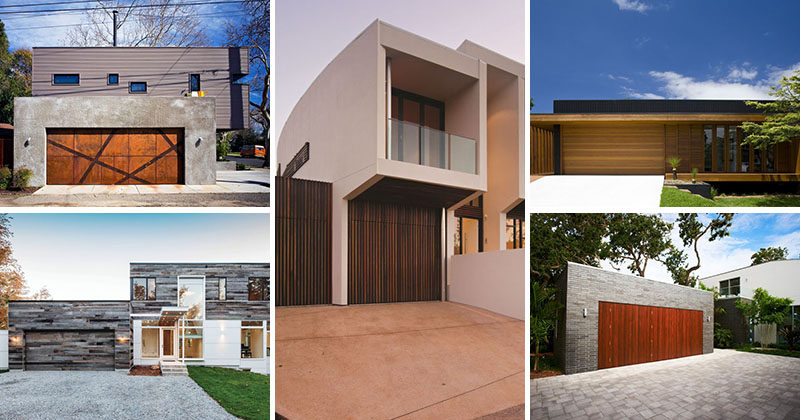 1. The light wood vertical slats on this garage door make for a modern statement and a unique door.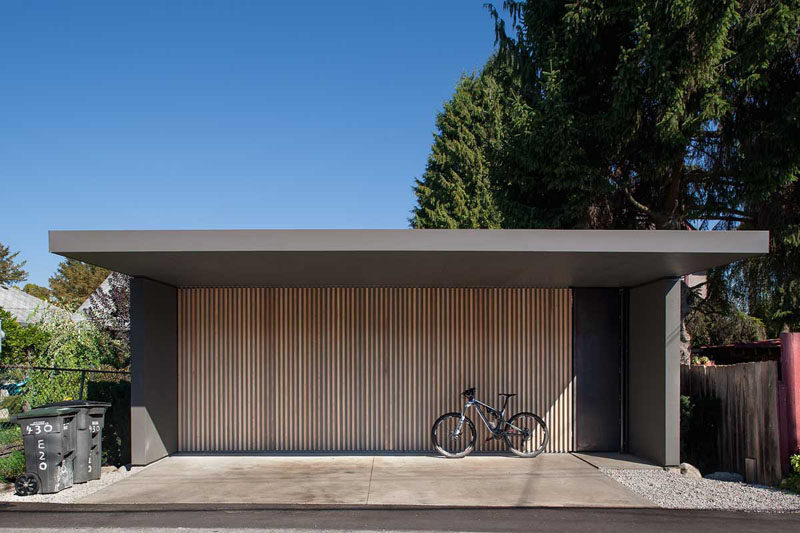 ---
2. These three wood garage doors draw your focus and contrast the white that surrounds them.
---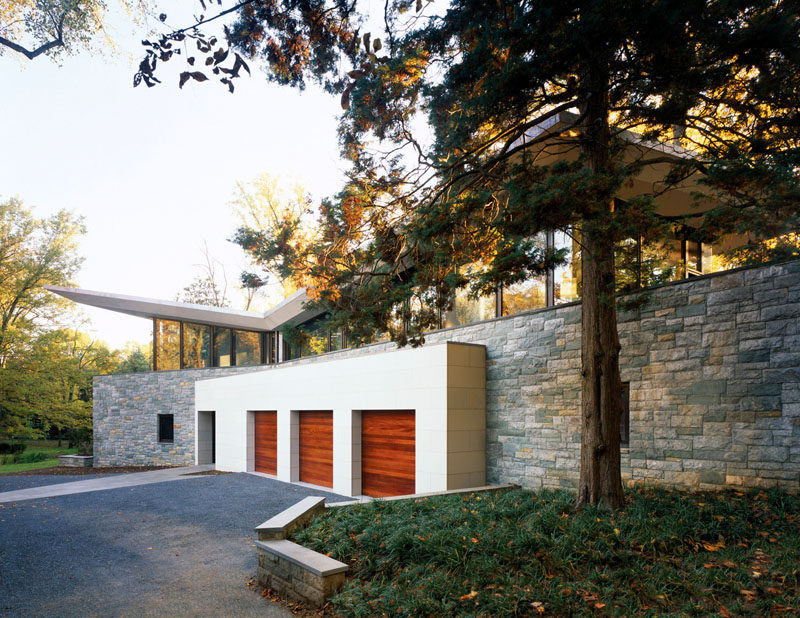 ---
3. Covered in reclaimed wood panels, this garage door matches the exterior of the garage, as well as the second level of the house.
---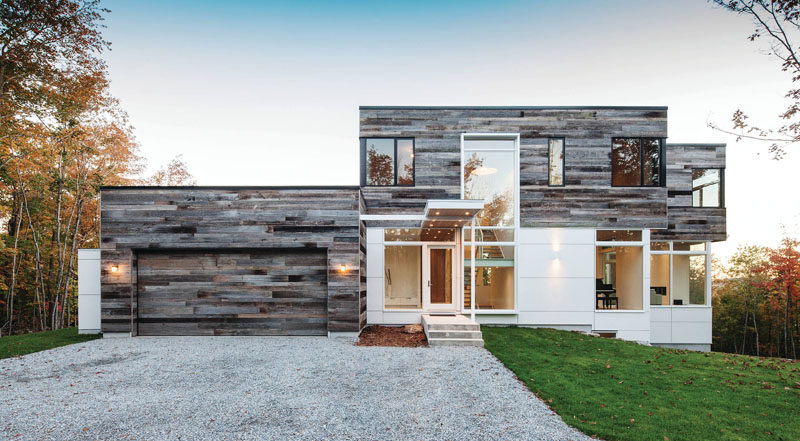 ---
4. A sliding wood door made from the same wood used on the exterior helps the door blend in.
---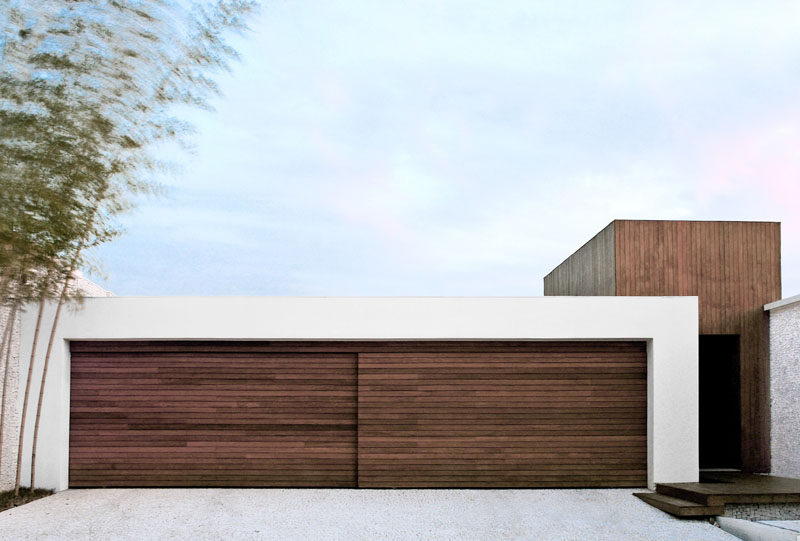 See more photos of this project, here. Designed by Guilherme Torres. Photography by Beto Consorte.
---
5. This garage door blends seamlessly right into the front of the house, with three lights highlighting the door at night.
---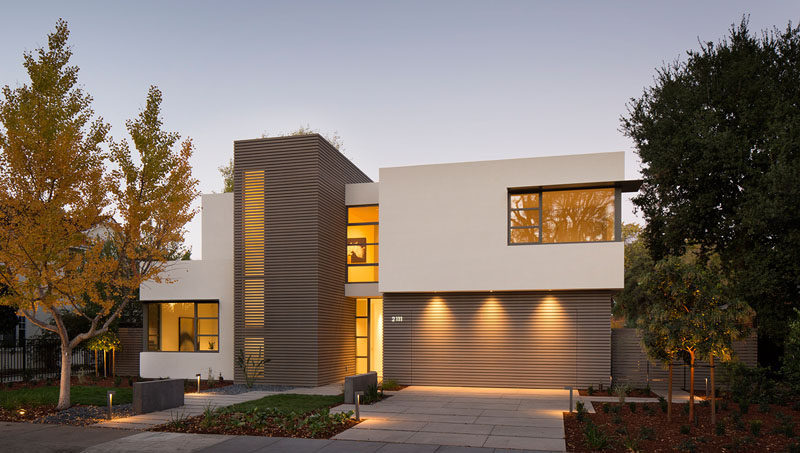 6. Angular strips of steel mesh break up the square weathered steel panels of this garage door and add an artistic flair to the home.
---
See more photos of this project, here. Designed by Miller Design.
---
7. Thin wood slats conceal these garage doors and match the rest of the modern exterior.
---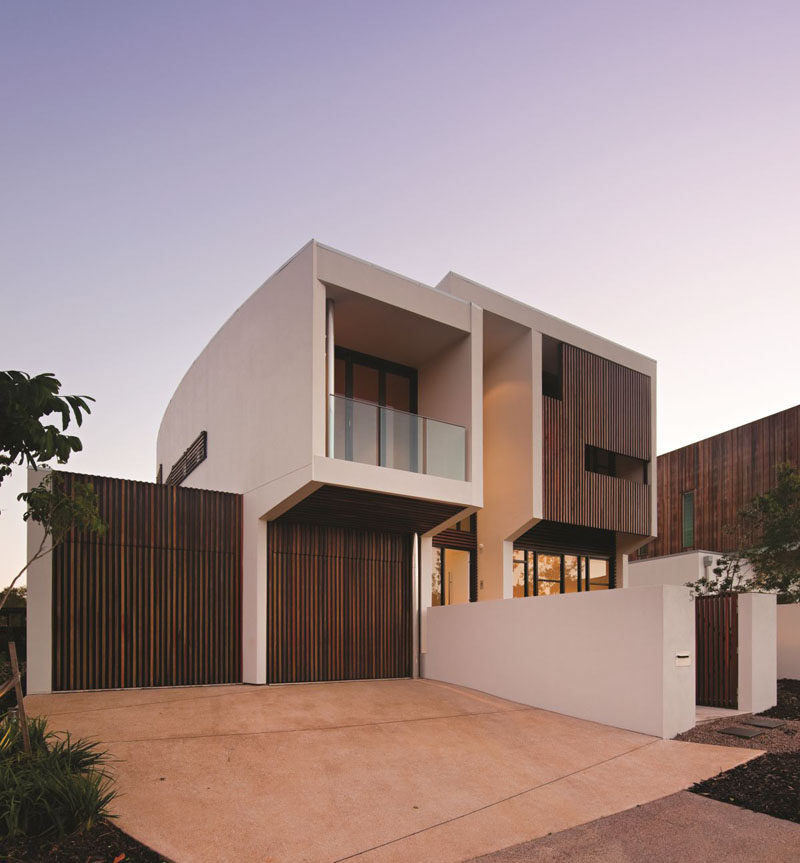 ---
8. The garage doors of this home blend into the rest of the ground floor and create a contemporary look with their vertical lines.
---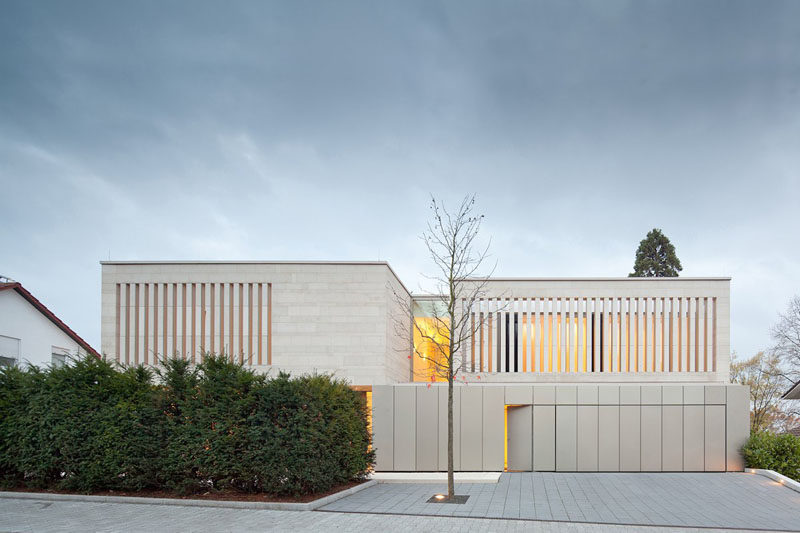 ---
9. Thin horizontal wood panels cover the garage and the rest of the front of this home, making for seamless integration into the exterior.
---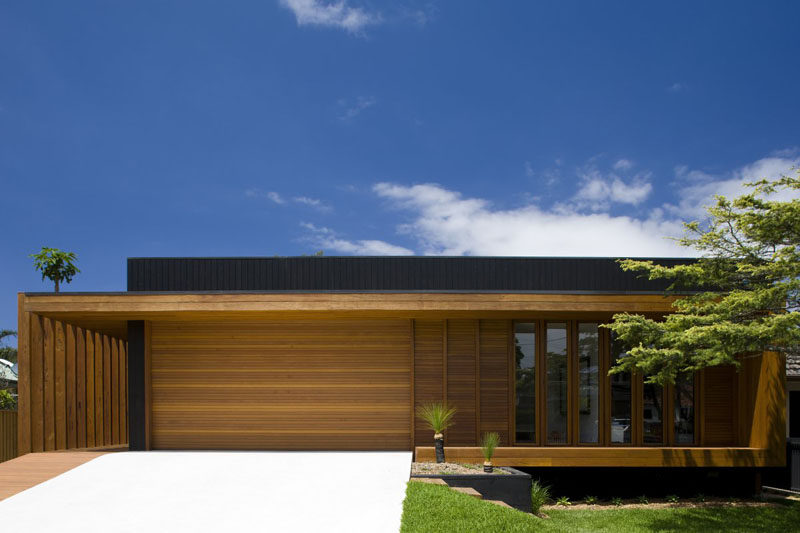 ---
10. The dark wood paneled garage door is in stark contrast to the all white exterior and the light sand surrounding it.
---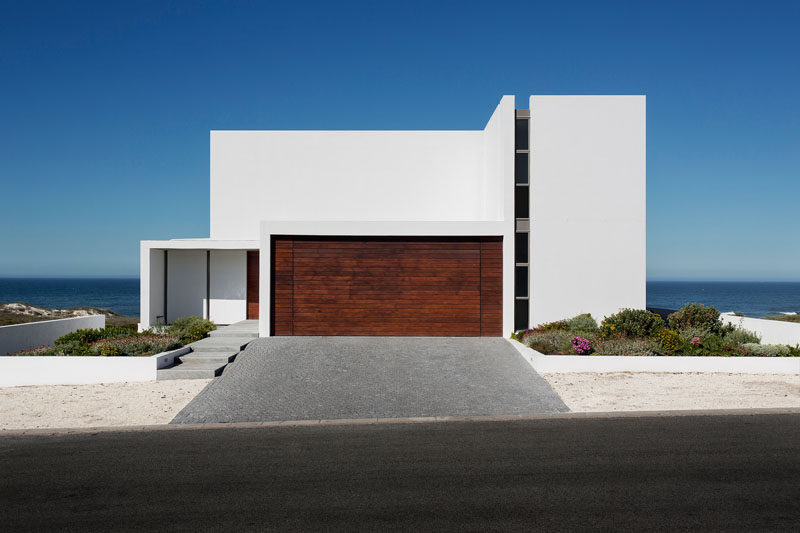 ---
11. The five horizontal windows of this garage door give it a unique look while the lights above it give the front of the home added security.
---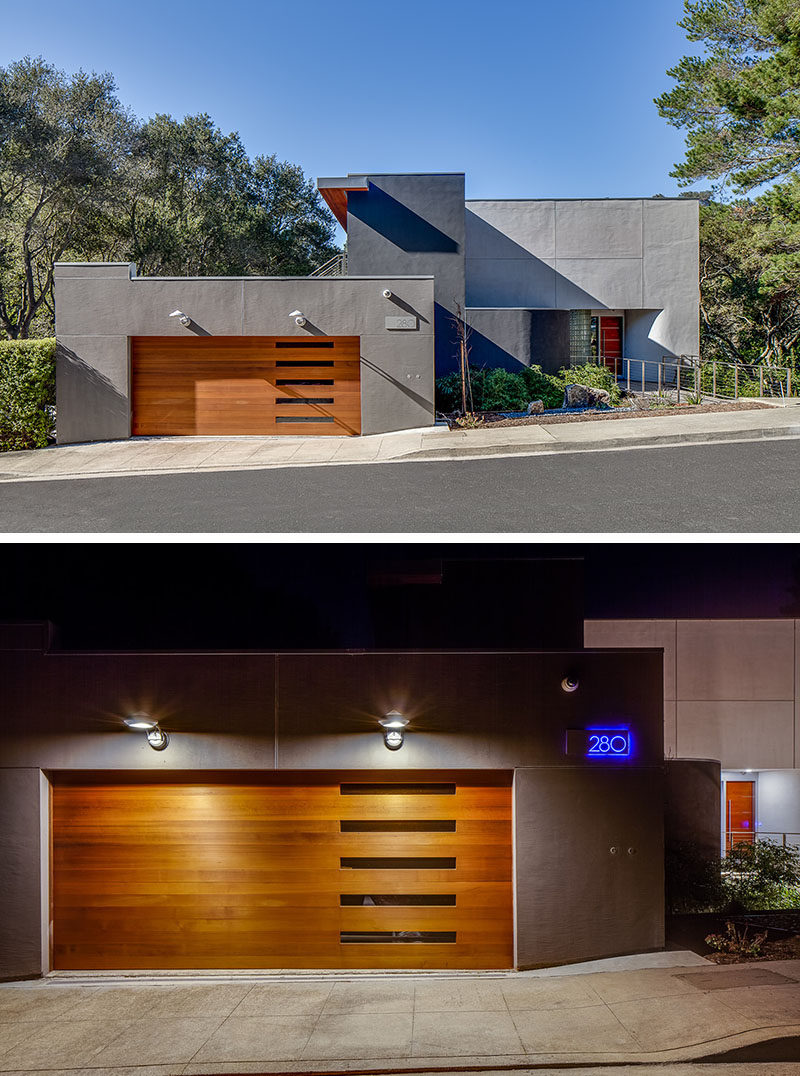 ---
12. Blending into the rest of the exterior, this garage door is only made obvious by the driveway leading up to it.
---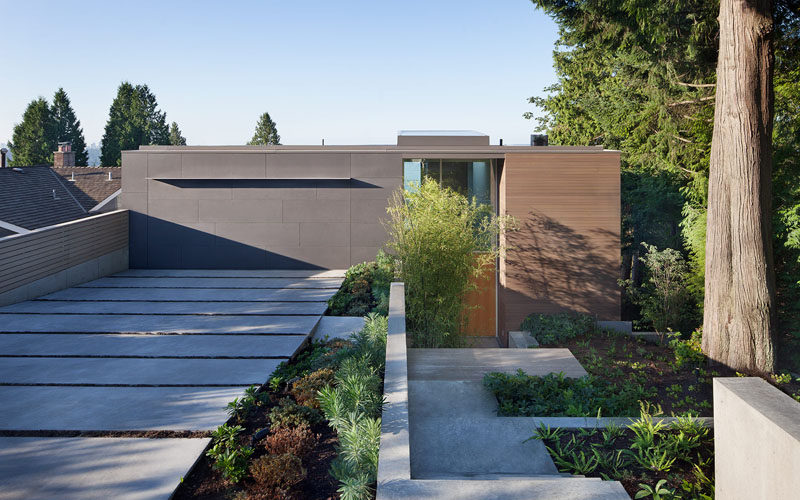 ---
13. The rich colored wood of these garage doors, stands out and contrasts the brick.
---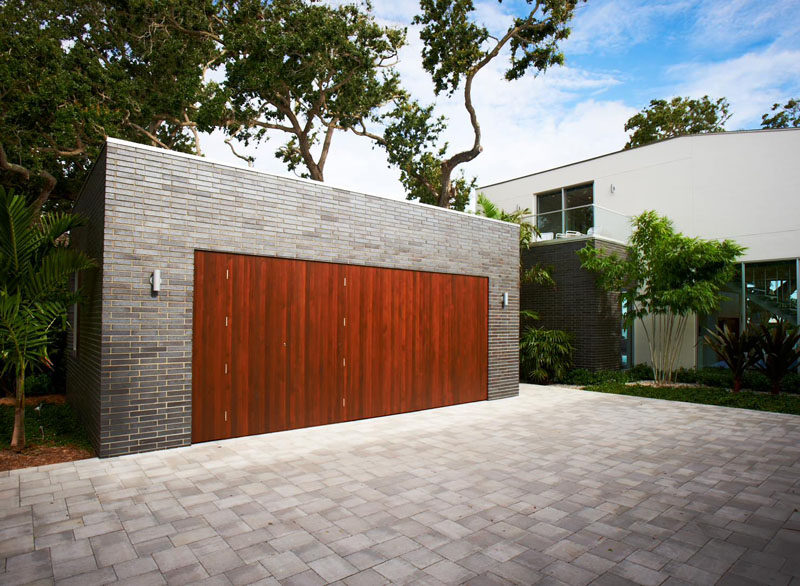 ---
14. The reclaimed wood used to create this two car garage has a seamless look and ties back in with the surrounding nature.
---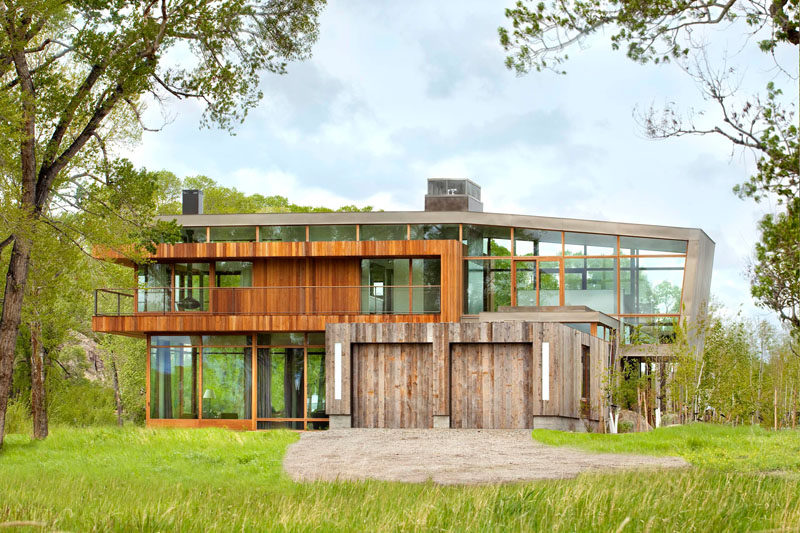 ---
15. Frosted glass panels provide privacy and brighten the exterior when lit from the inside.
---
---
16. The light wood on this garage door blends with the color of the bricks around it and the front door, creating a cohesive front exterior.
---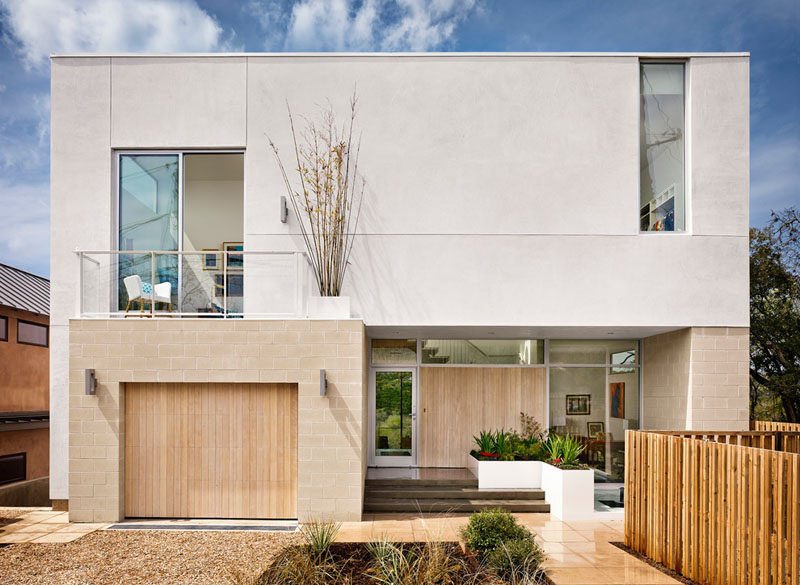 ---
17. Made from the same panels as the rest of the bottom level, these garage doors are concealed from view.
---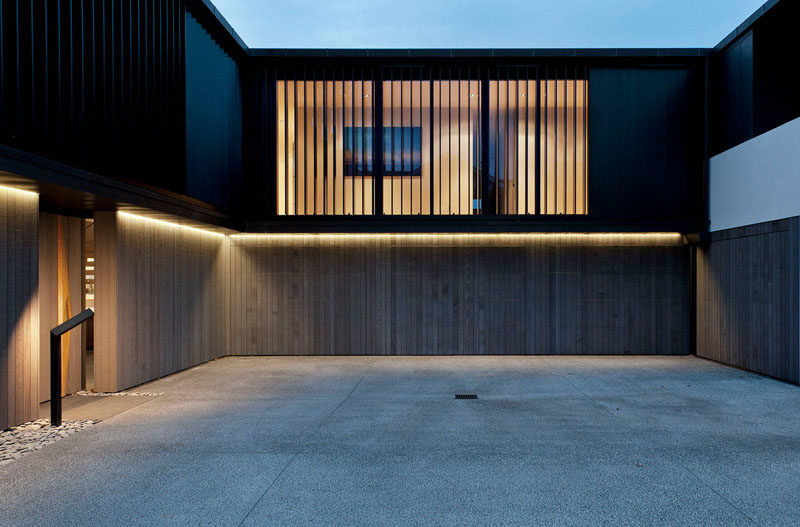 ---
18. The bright white garage door with its dark lines, contrasts the wood exterior in an unexpected and modern way.
---