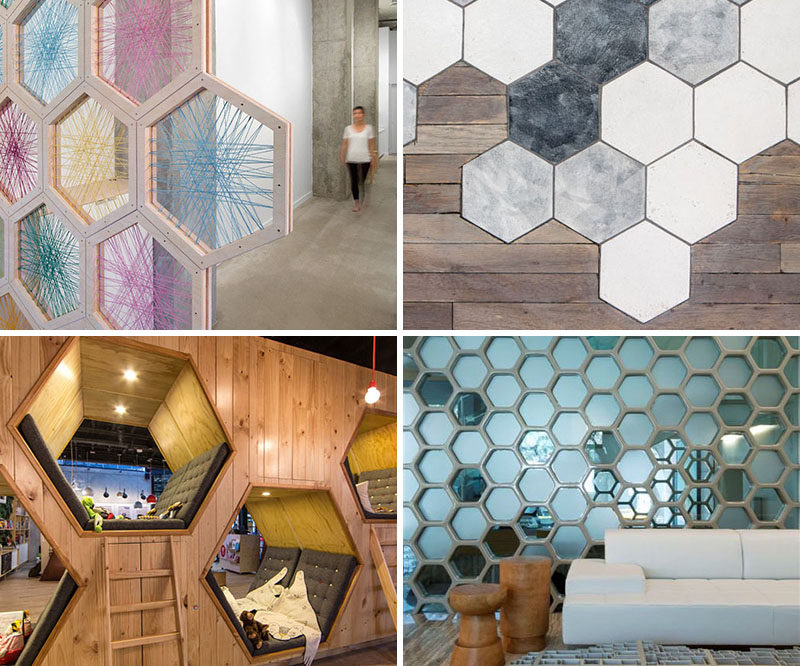 Hexagons are everywhere these days, but since there are so many fun ways to incorporate them into interior design and architecture, we don't even mind!
Here are 19 great ways hexagons have been used to add stylish design elements to all kinds of spaces.
1. A 17 foot tall screen made from birchwood hexagons woven with colorful twine greets you as you enter the FloatHouse in Vancouver.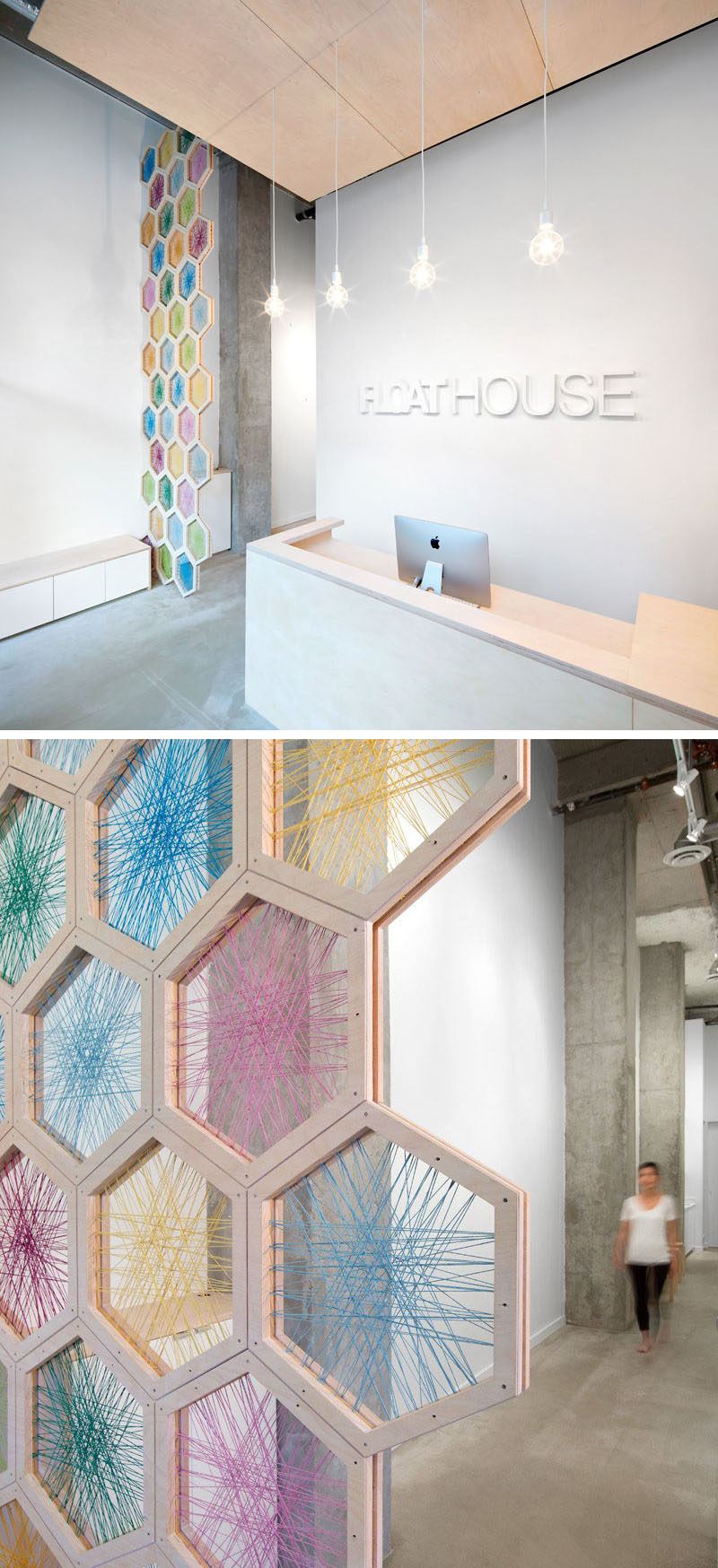 2. This New York apartment creatively transitions from hexagon tiles in the kitchen to hardwood in the dining room.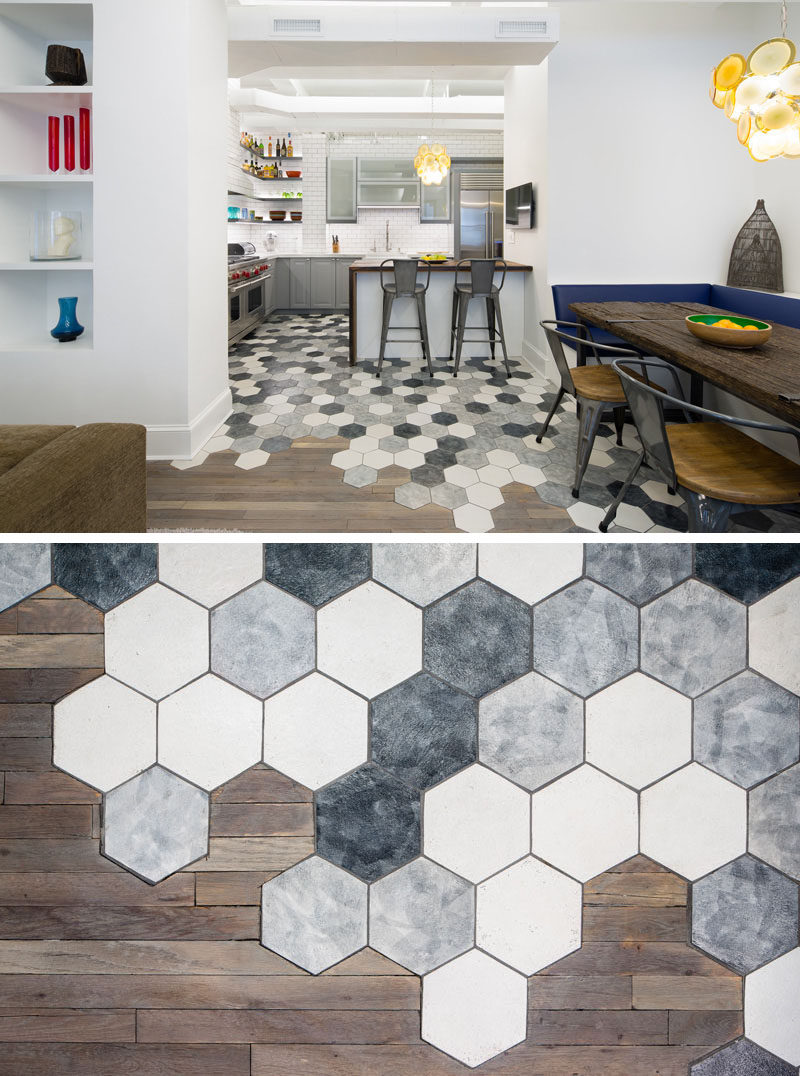 3. The bathroom in this house features floor to ceiling white hexagonal tiles on the walls.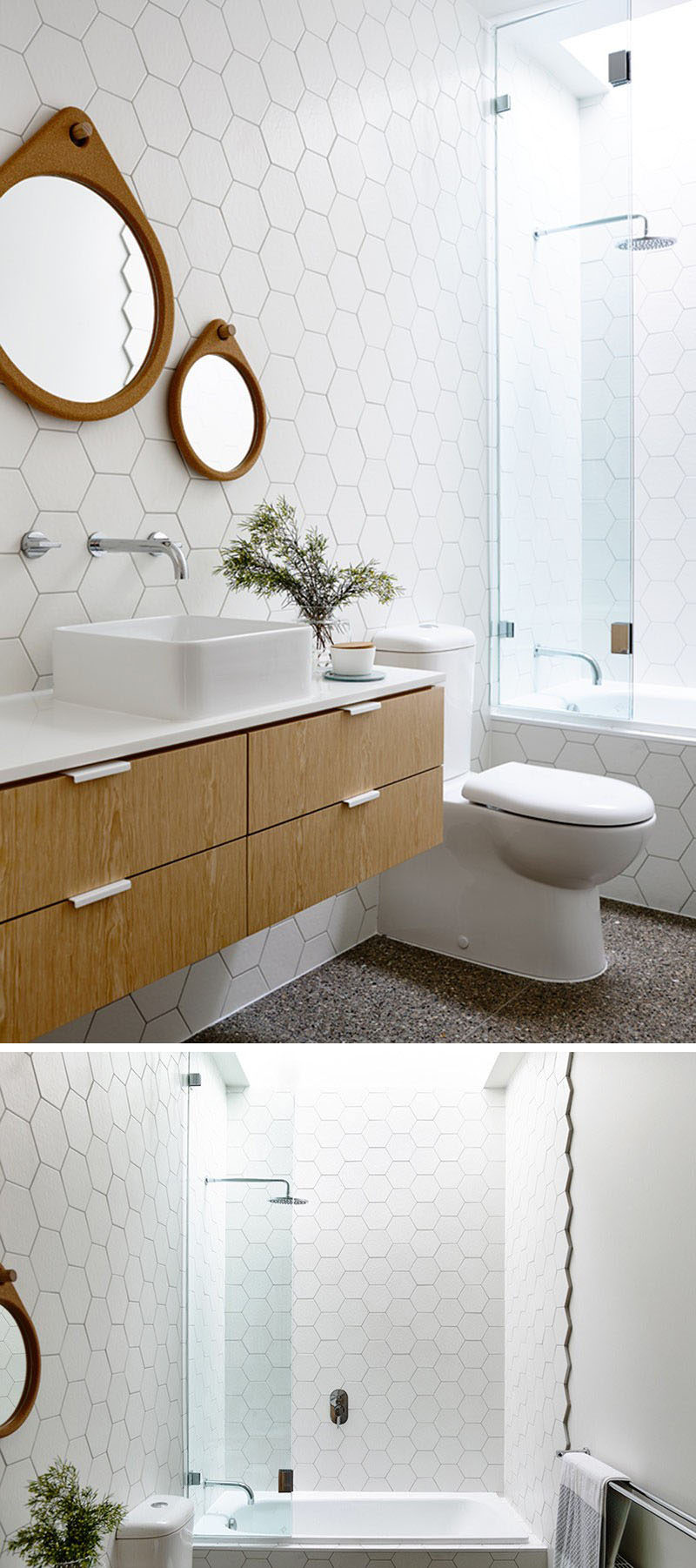 4. The exterior of the Estar Moveis shop in Sao Paulo, Brazil, is made up of walls of hexagons to create a honeycomb inspired look.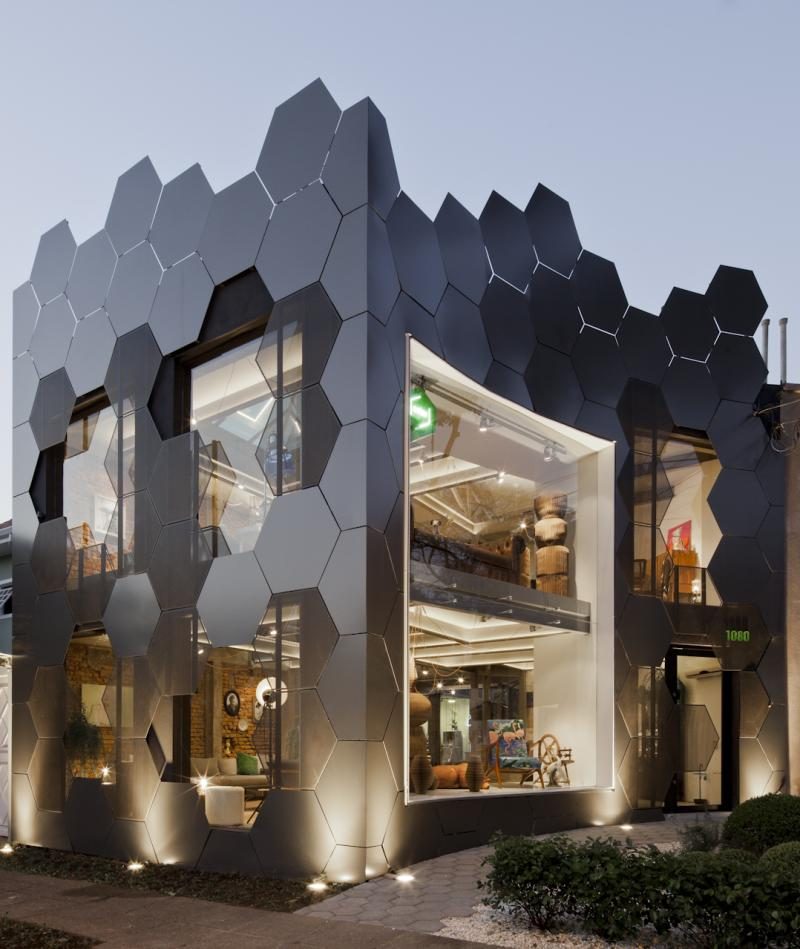 5. The floor in this Barcelona apartment has hexagonal tiles that compliment the blue found throughout the interior.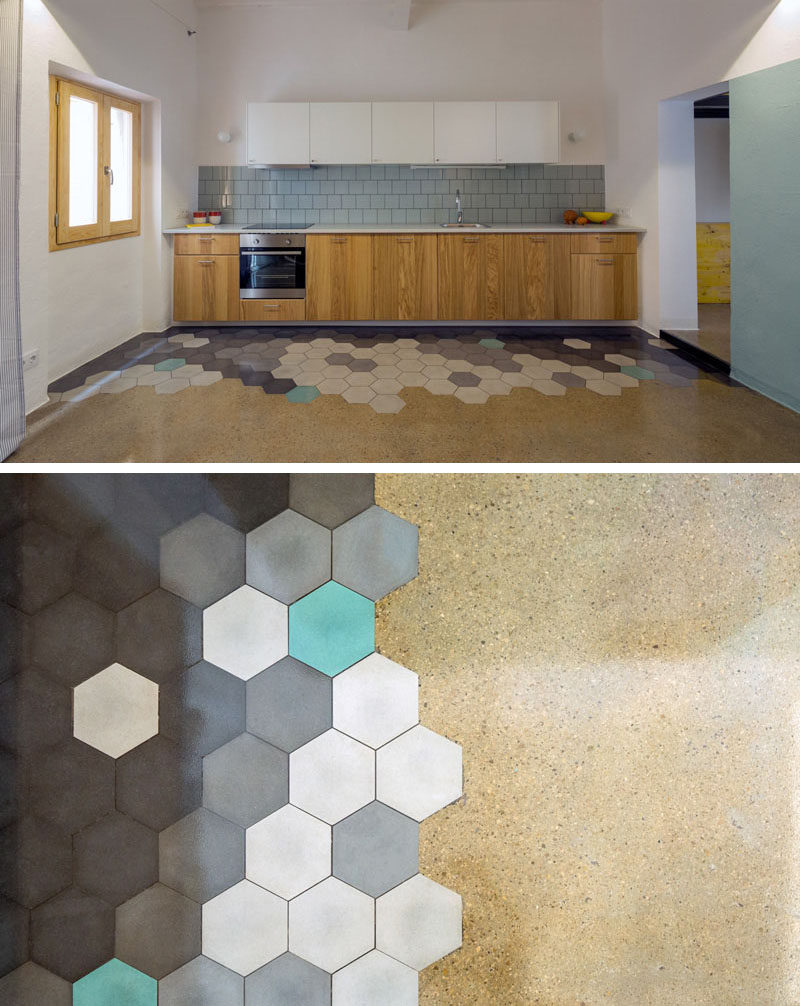 6. Similar to the New York apartment above, this London cafe transitions between wood and hexagons.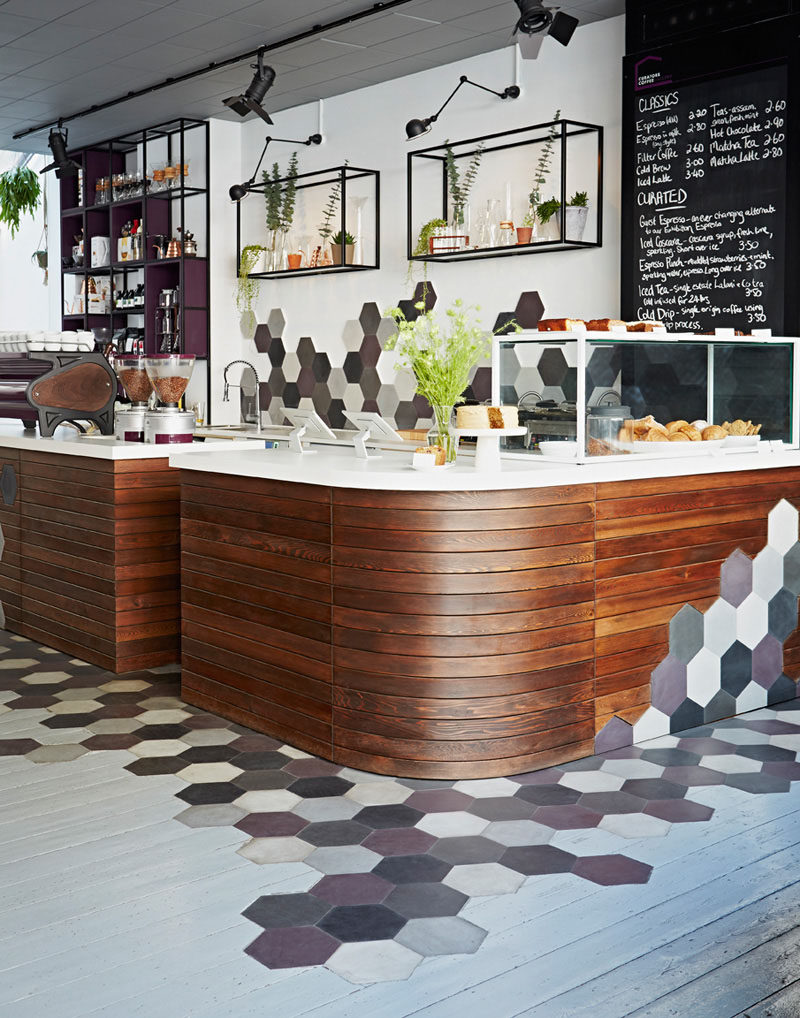 7. Mirrored glass hexagons make up the backsplash of the kitchen area in this LA production studio.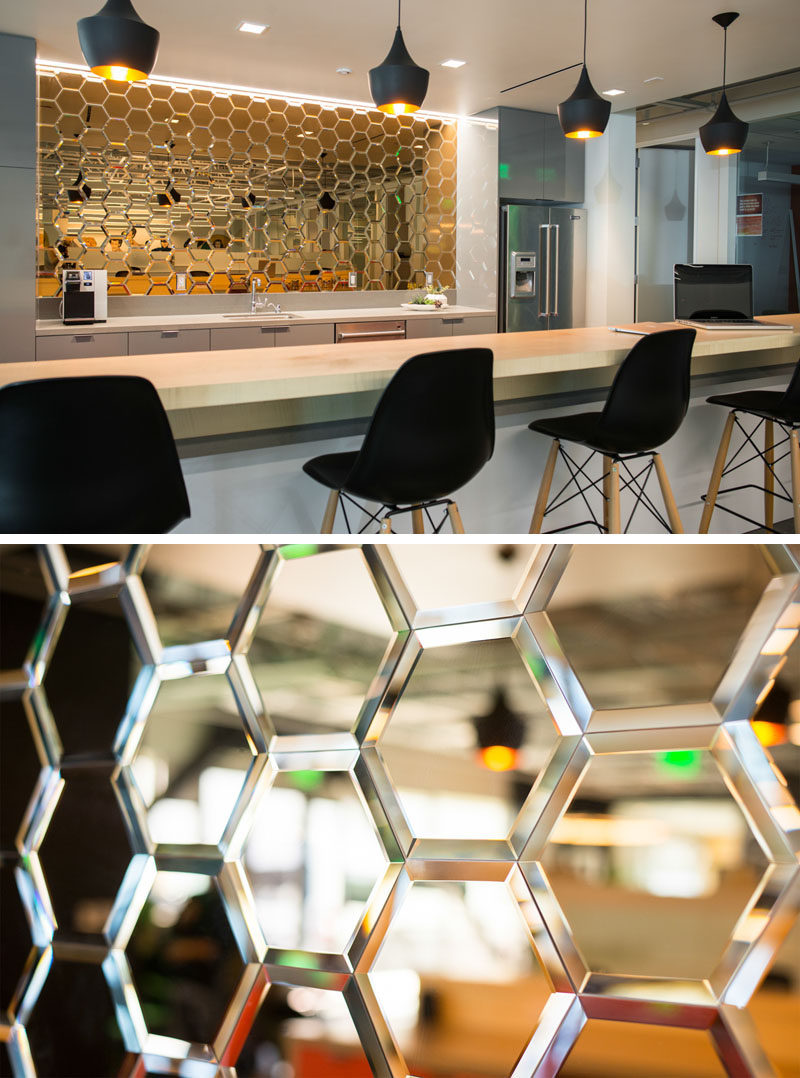 8. The walls of this private room at a restaurant in Vietnam, are made up of dark grey hexagons.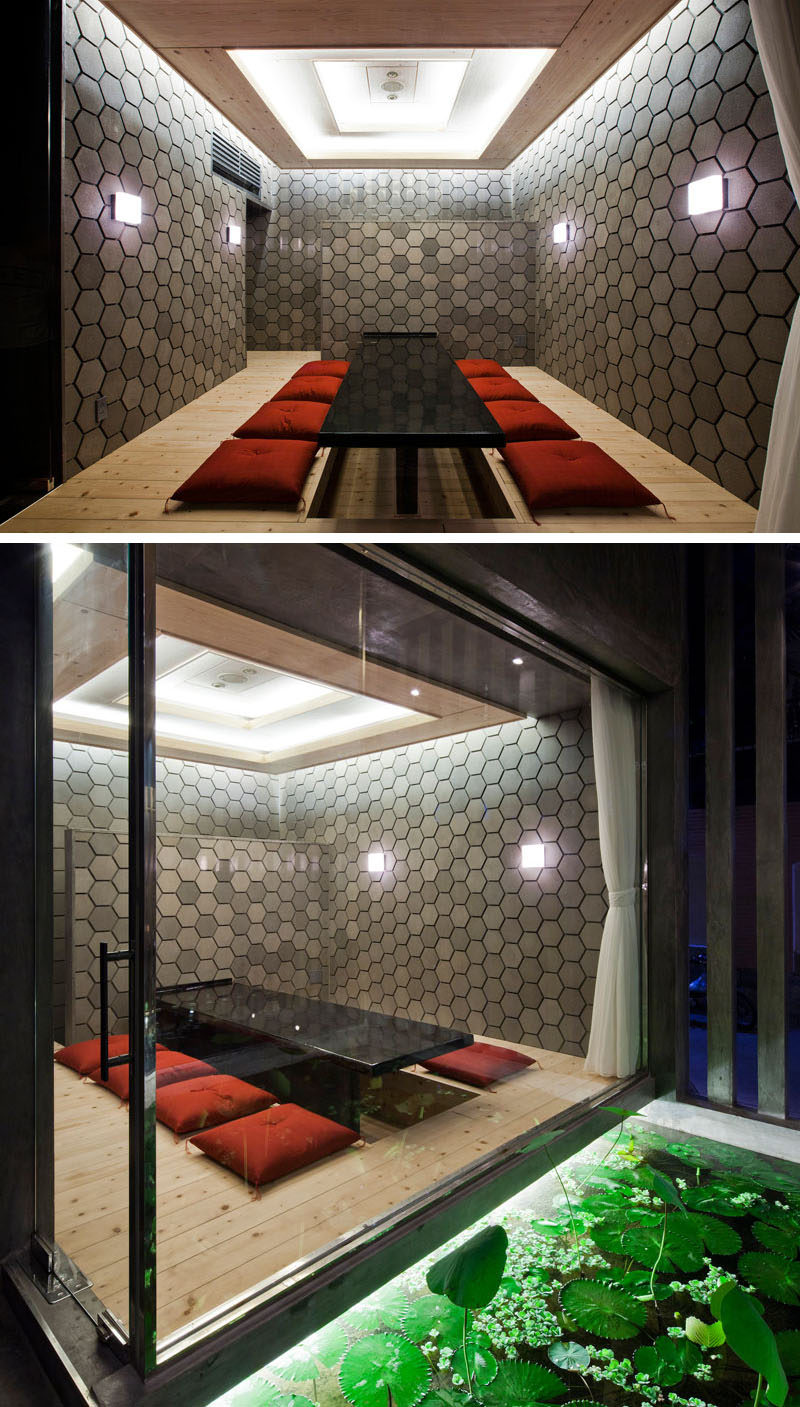 9. Studio 11 used a mix of hexagon and wood tiles for their flooring when they designed their own office.
10. The 9 3/4 Bookstore + Cafe has hexagon shaped hideaway spaces for extra cozy reading.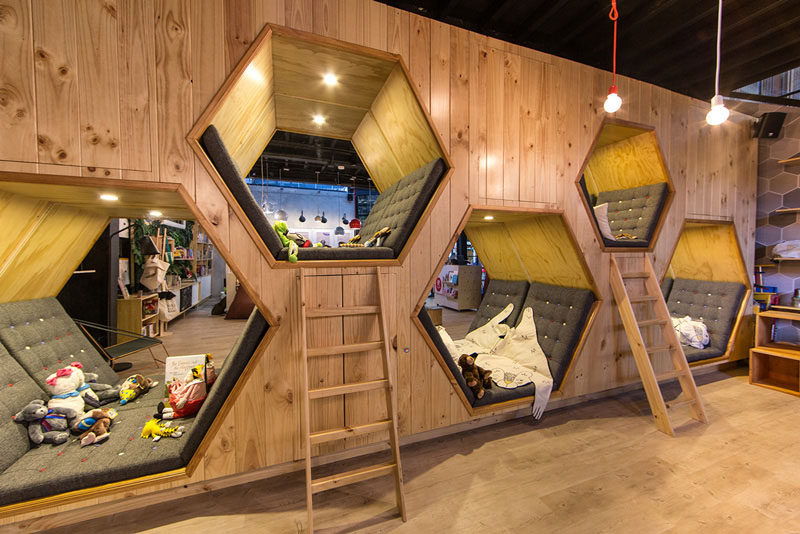 11. These hexagon sound absorbing panels are made of wood slivers, cement, and water.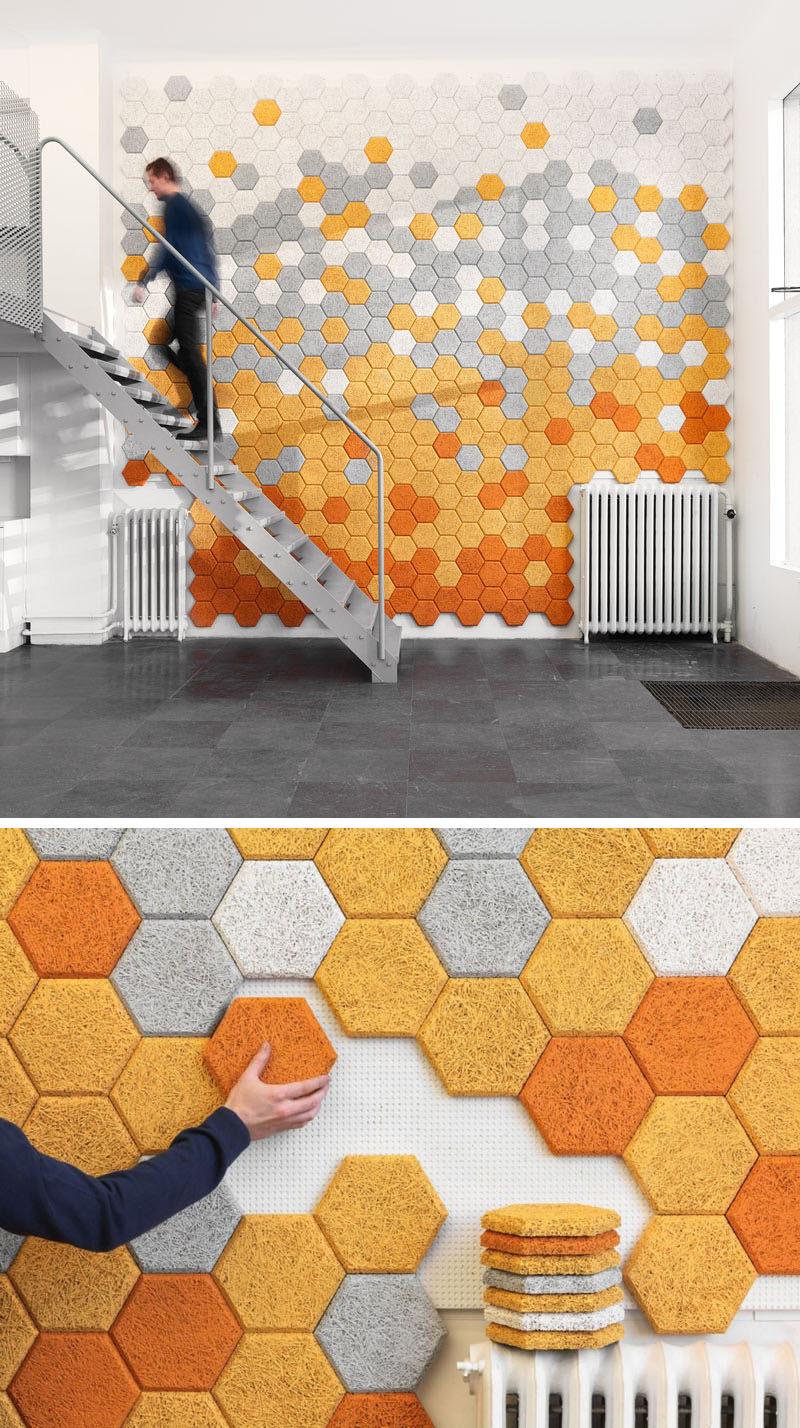 12. Black hexagon tiles make a dramatic statement in this bathroom.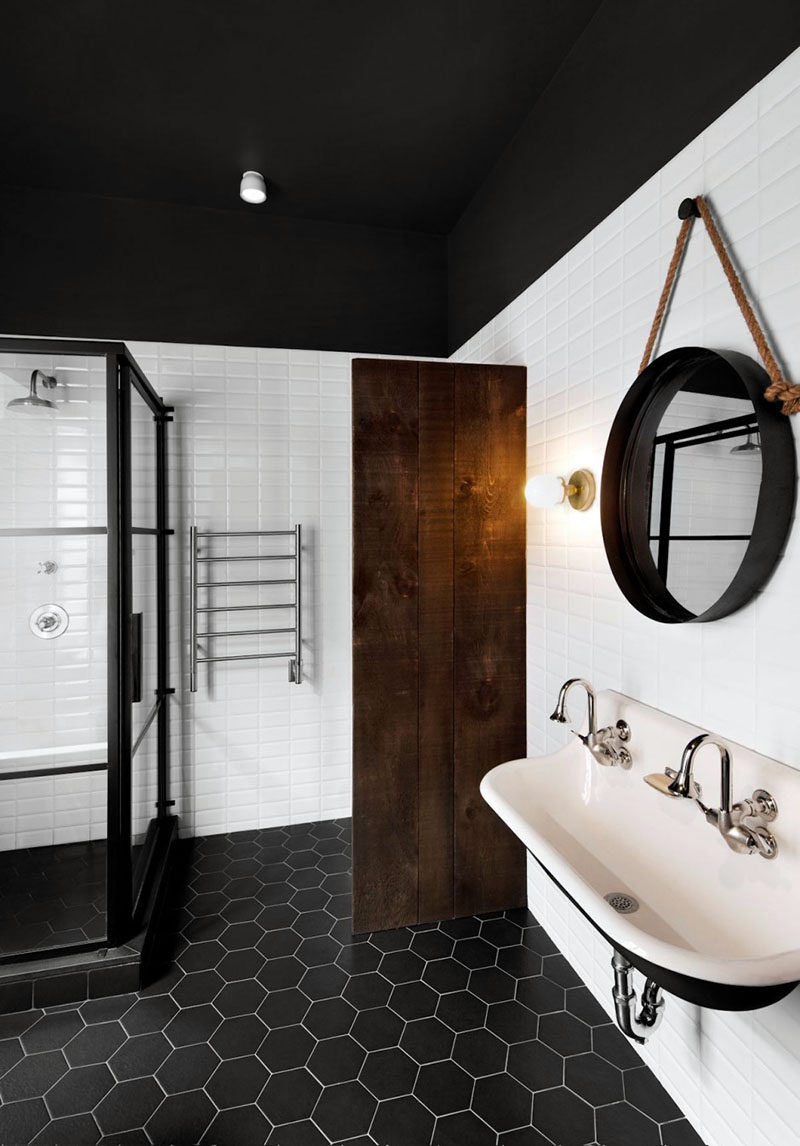 13. Karine Lewkowicz, the designer of this Milan restaurant, used wood moulding to create a 3D honeycomb pattern on the walls.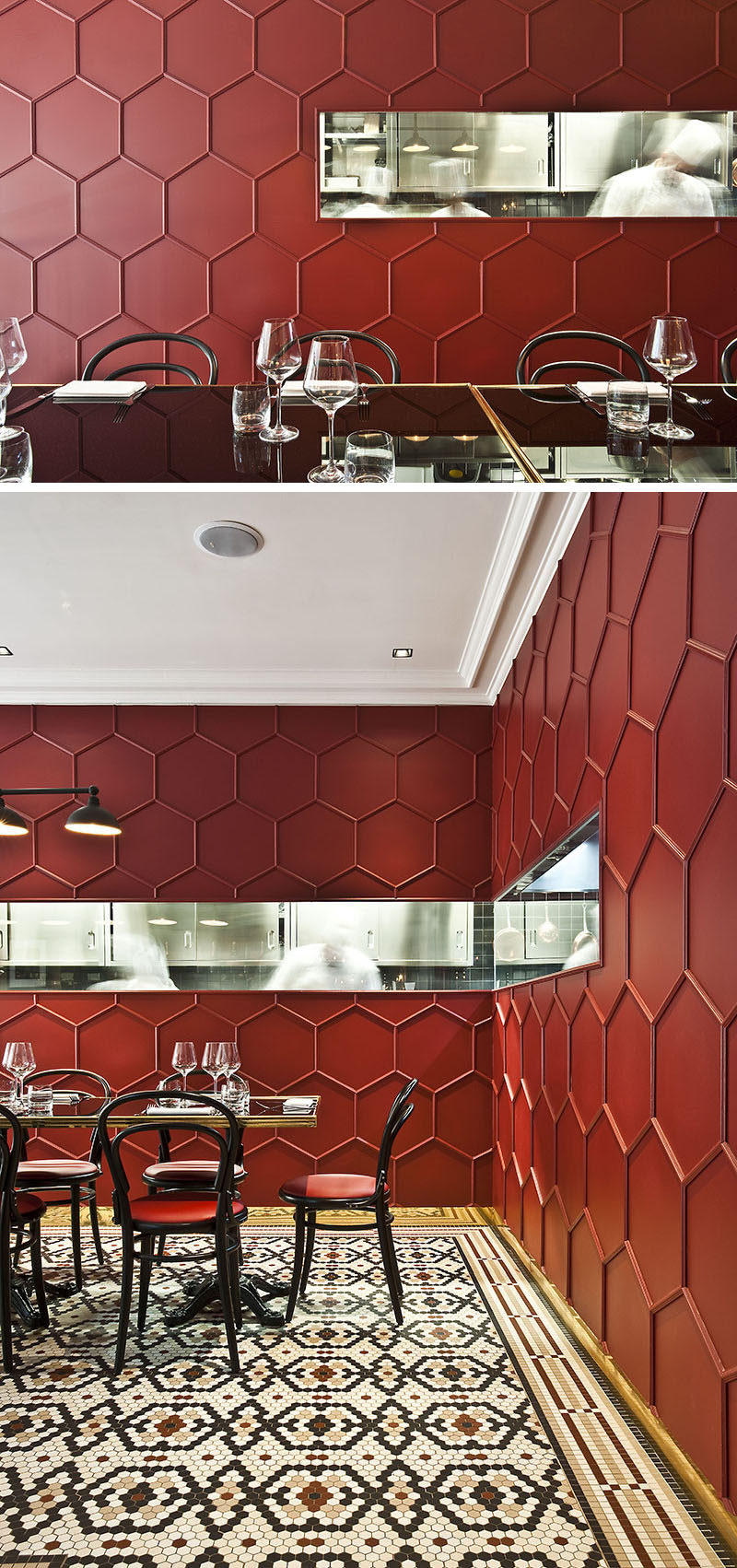 3D honeycomb wall by interior designer Karine Lewkowicz.
14. A Wood-framed hexagonal mirror and shelves have been included in this bathroom to add some decorative flair.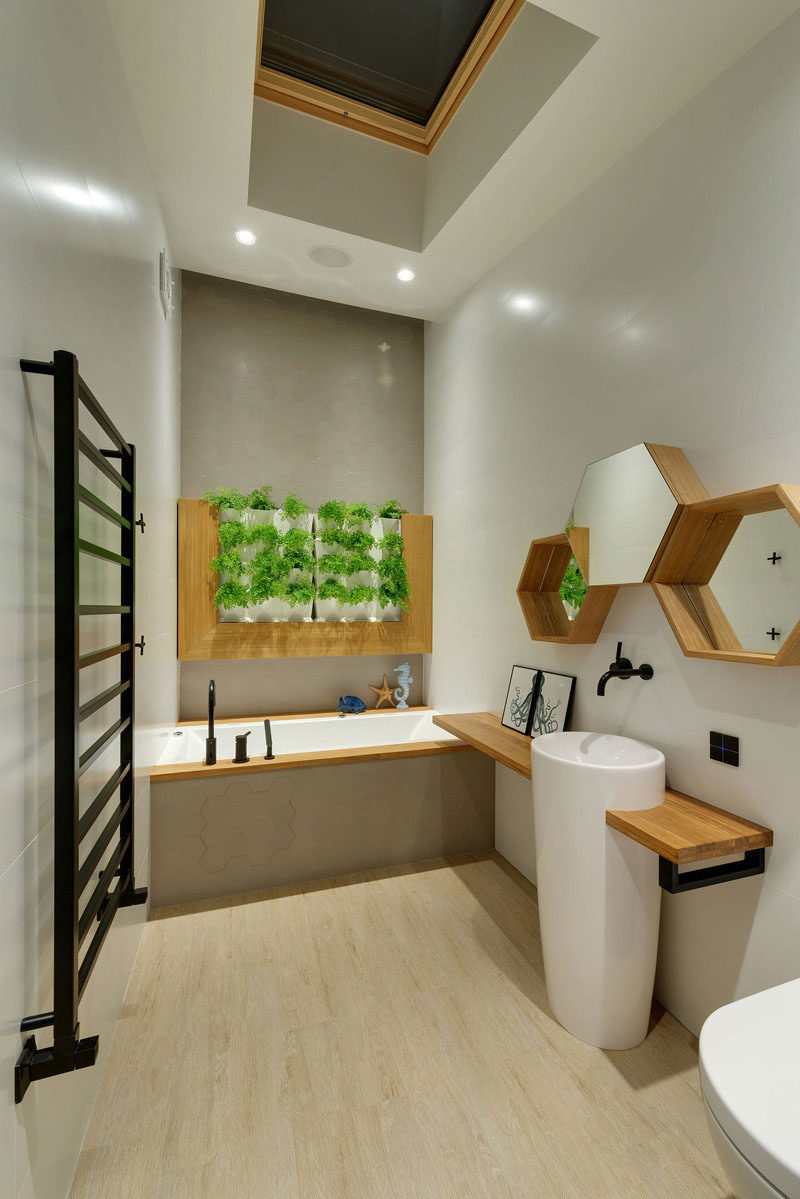 15. This wall of blue glass hexagons separates the living area from the dining area in this family home.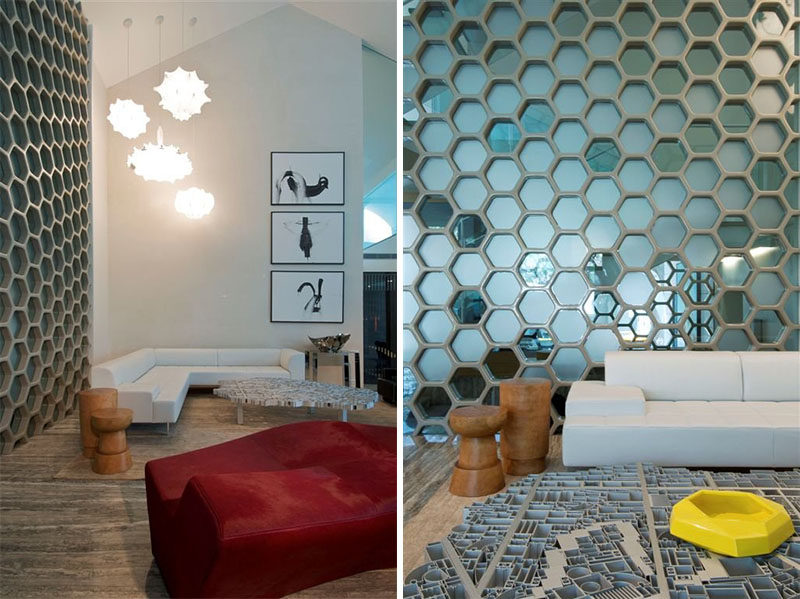 16. This hexagonal wall clock is a great way to bring the trend into your home without covering your walls or floors.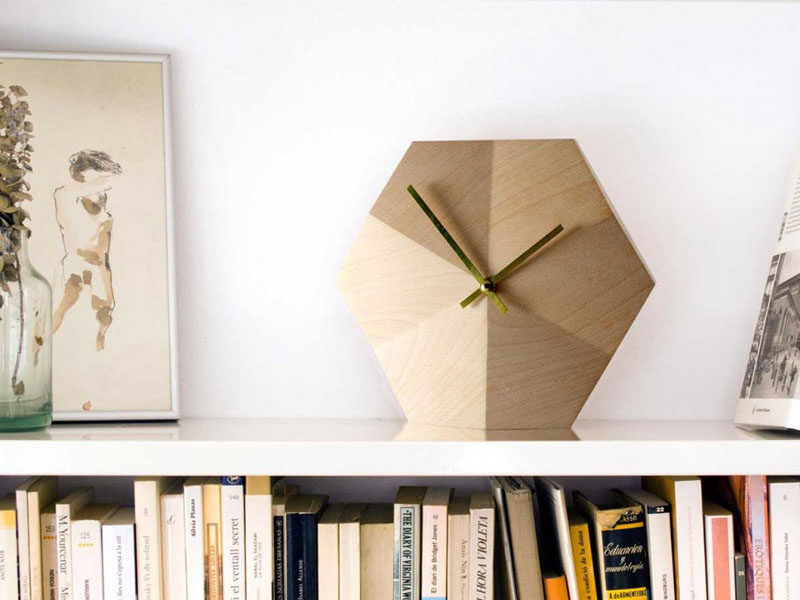 17. All of the windows on this library/cinema in France, are hexagons that look out onto the streets of Lons-le-Saunier.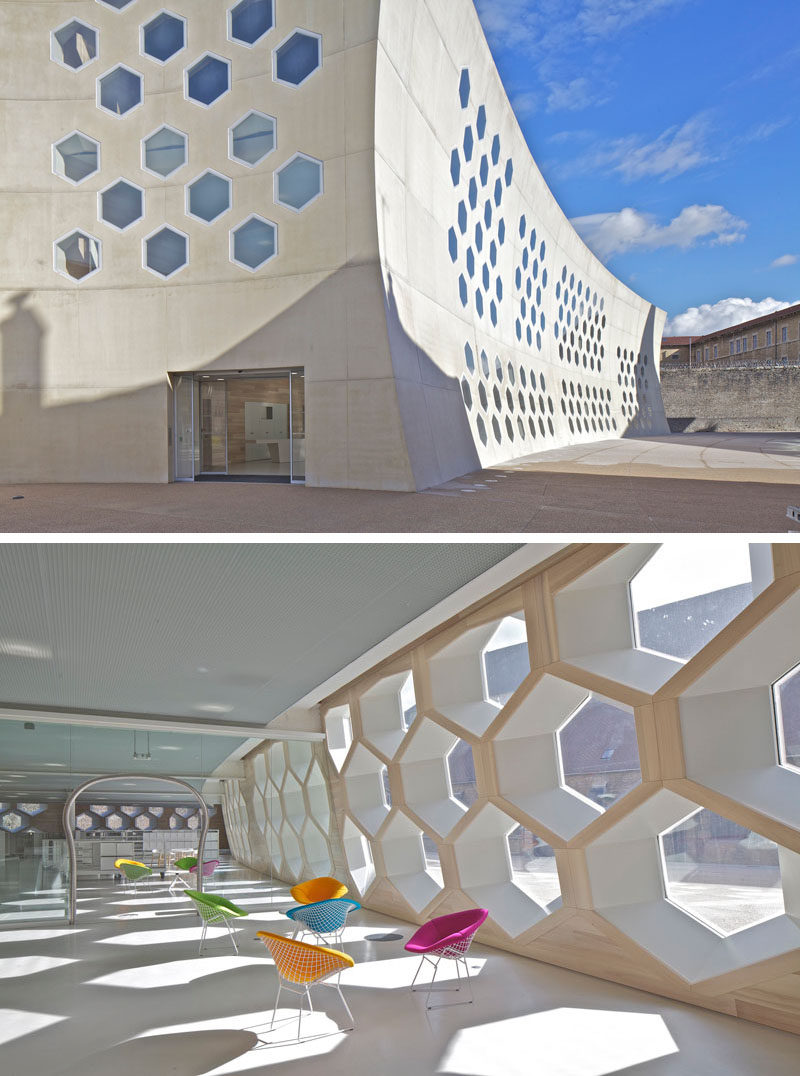 Designed by du Besset-Lyon. Photography by Philippe Ruault.
18. This elementary school has a play area featuring hexagon cubbies big enough to play in.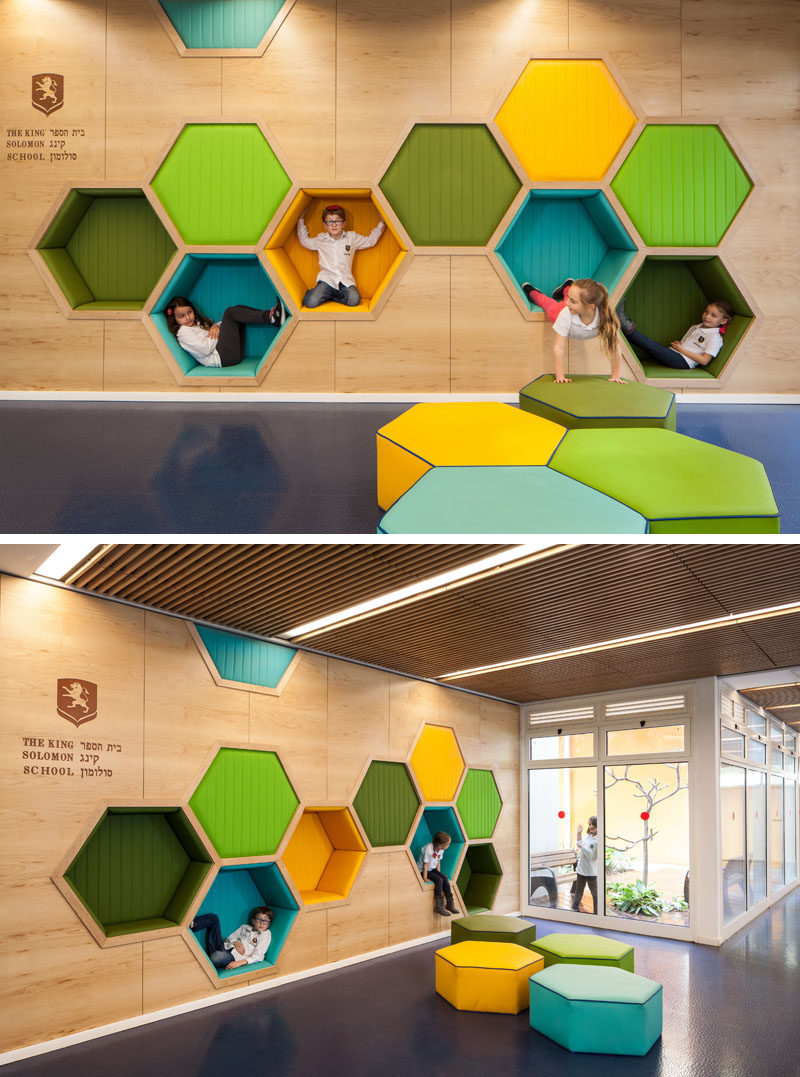 19. Metal hexagon-shaped lights have been used as an artistic feature in this meeting room.