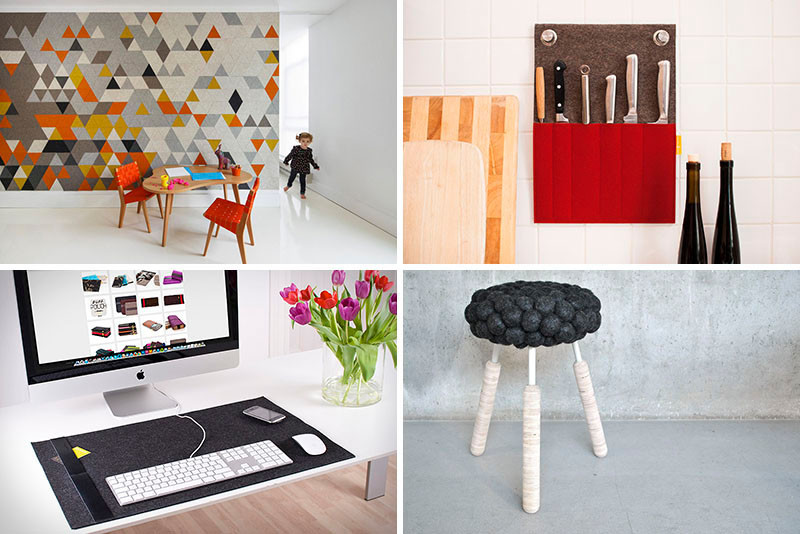 1. This feature wall made of felt that's like a big piece of fuzzy modern art.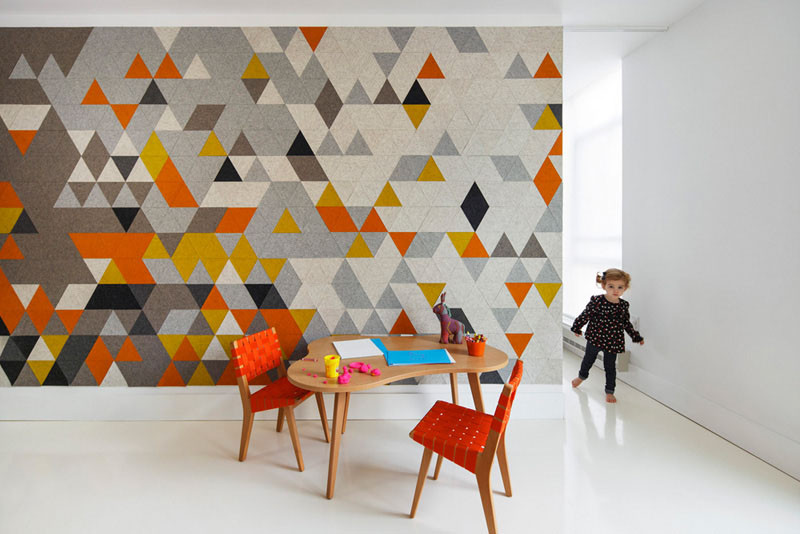 ---
2. Add this hanging cradle made of wool, felt, and leather to your baby's nursery.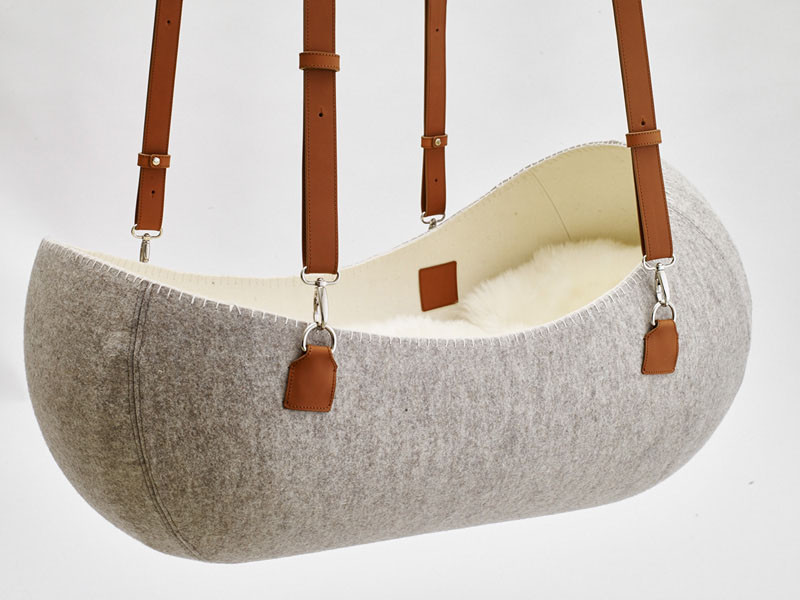 ---
3. This chair made of felt is the perfect place to hide from all the felt haters out there!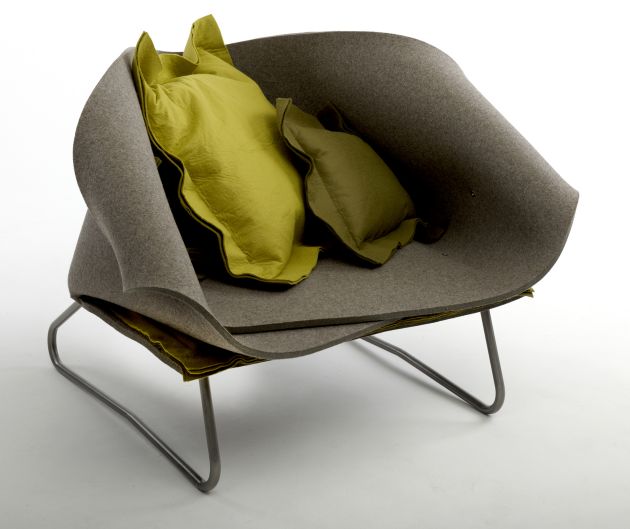 ---
4. This stool with a seat made from hand felted balls.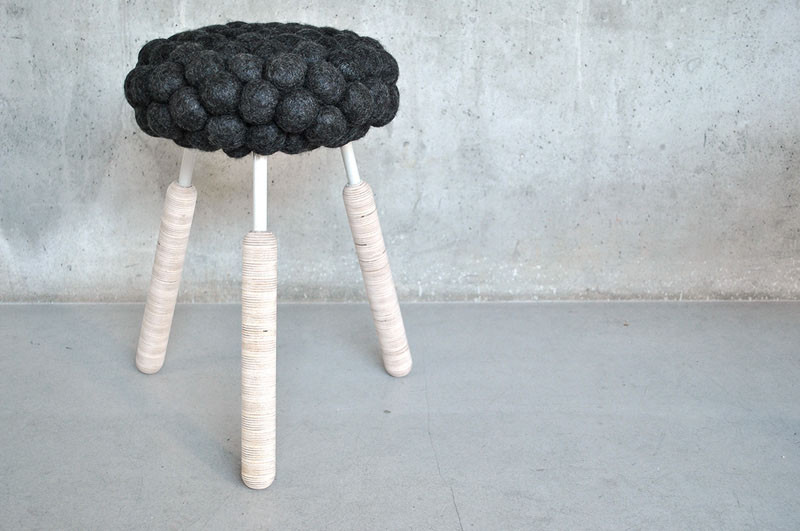 ---
5. These felt cat cocoons are puuuurfect for all the stylish cats in your life.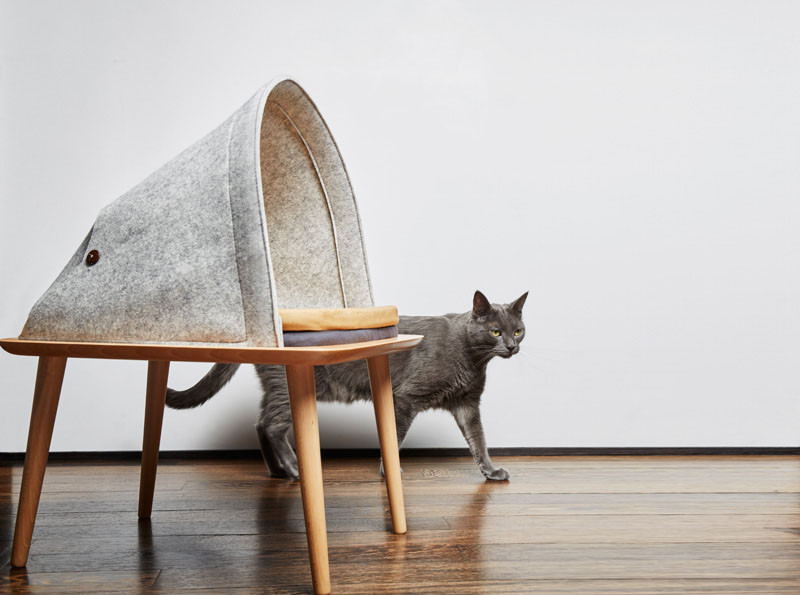 Designed by Meyou
---
6. A felted desk mat is a soft place to rest your wrists while you're typing.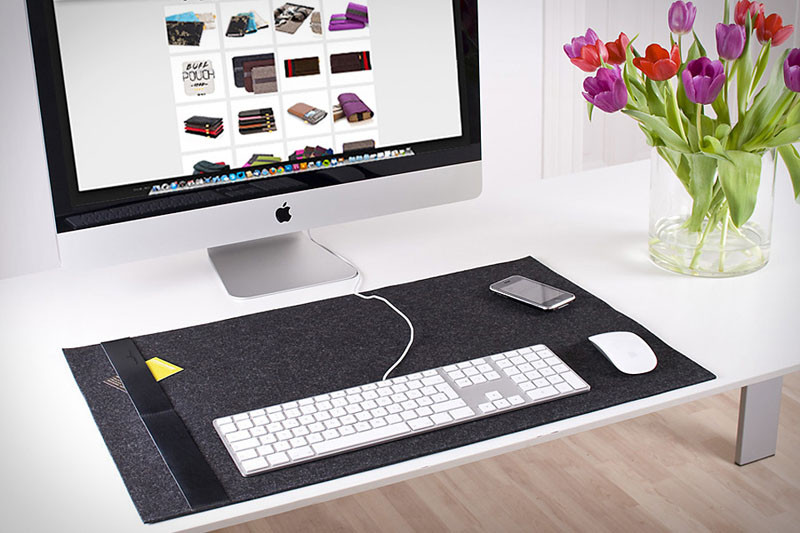 ---
7. A knife holder made of felt saves space on your counter and keeps your knives in a safe place.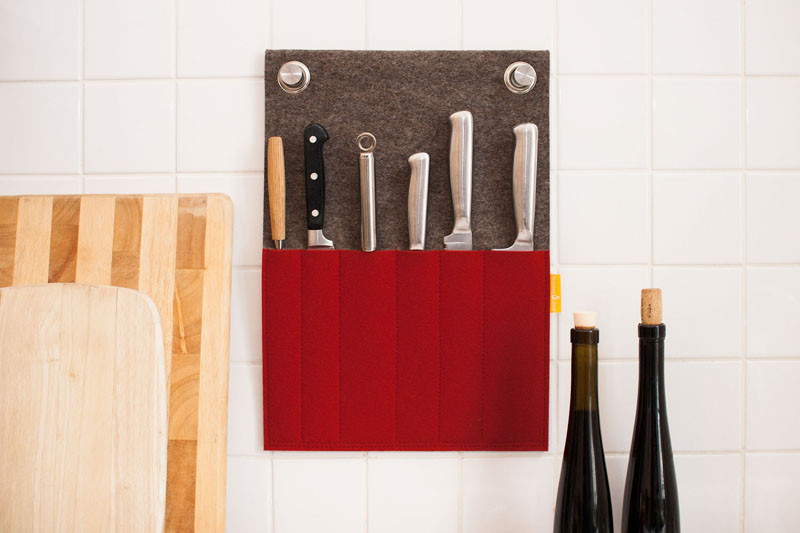 ---
8. Keep your drinks warm with felt cozies.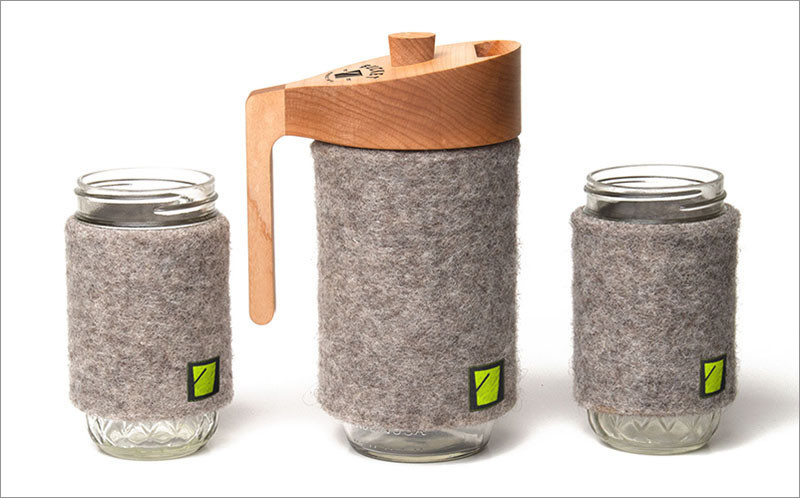 ---
9. Add a sculptural touch with these lights and chairs made from felted wool and steel.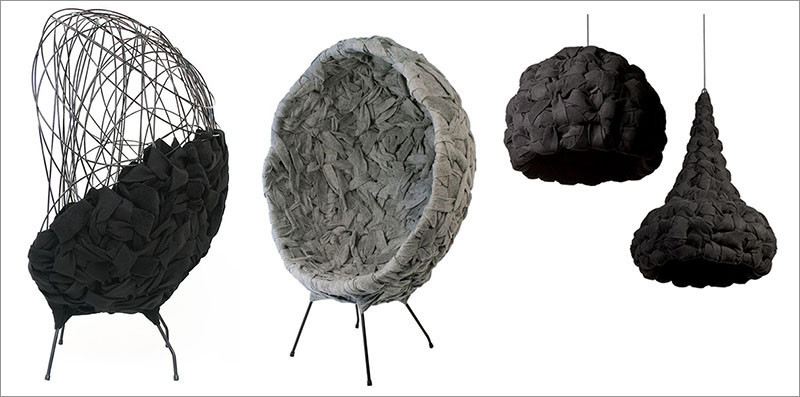 ---
10. Light up your room with some pendant lamps made from felt and ceramic.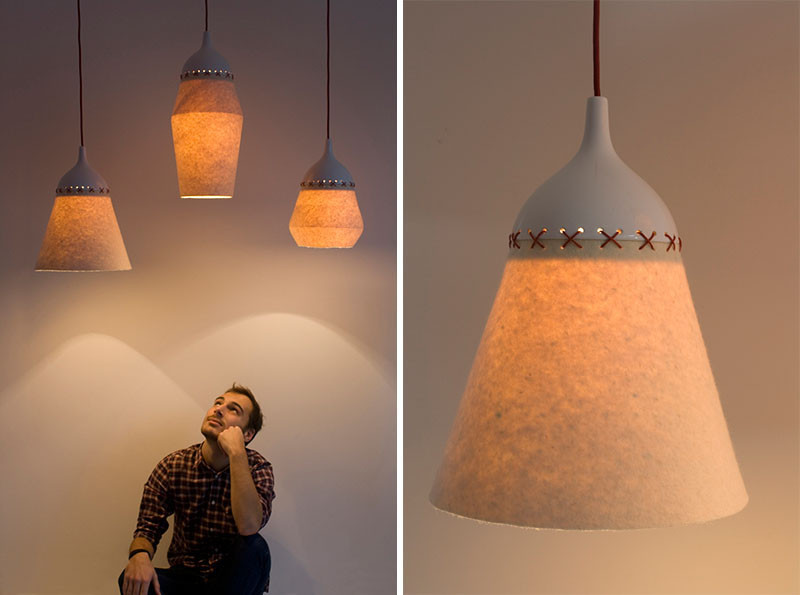 ---
11. Add more comfy seating with a bench that has a cushion of merino wool felt.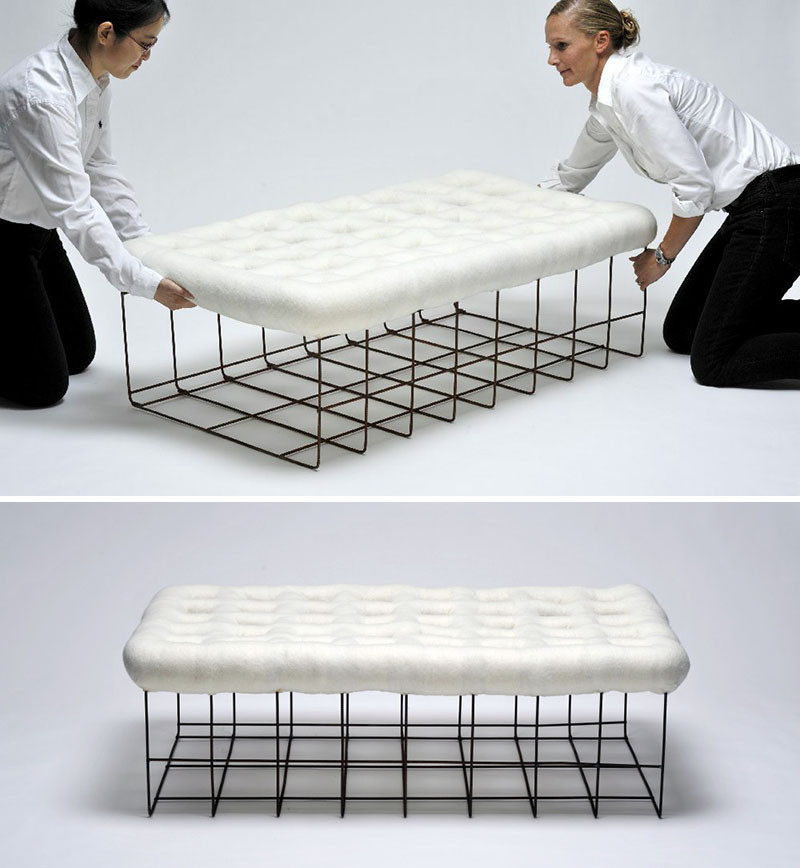 Designed by Nora Lederer and Jia Zhao of nojiberlin
---
12. Add a felt wall art piece that can be used for both decoration and sound absorption.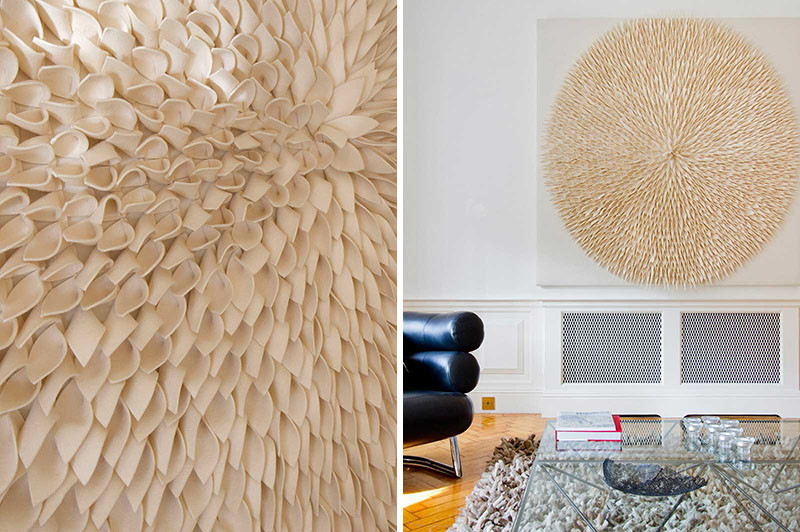 ---
13. This textured rug made of wool felted balls is a great way to add a pop of colour to your space.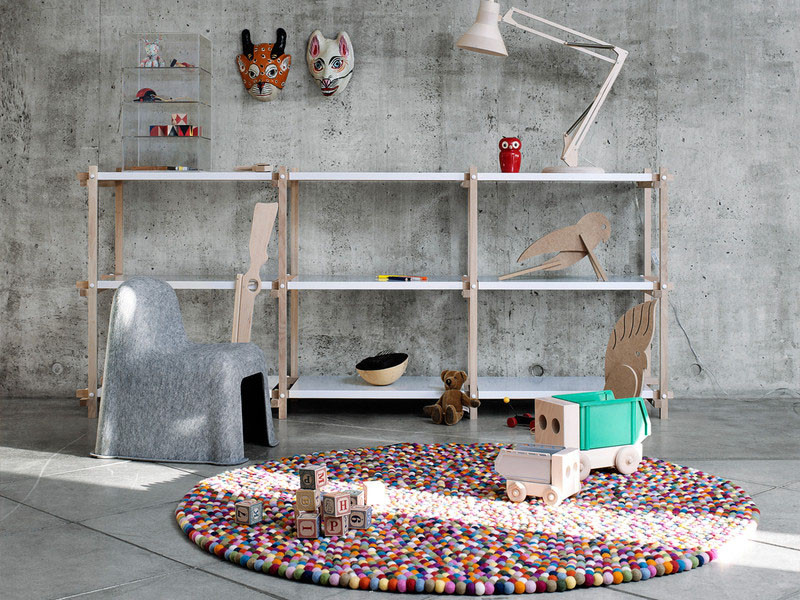 Designed by HAY
---
14. Felt coasters help prevent spills from ruining your table's surface.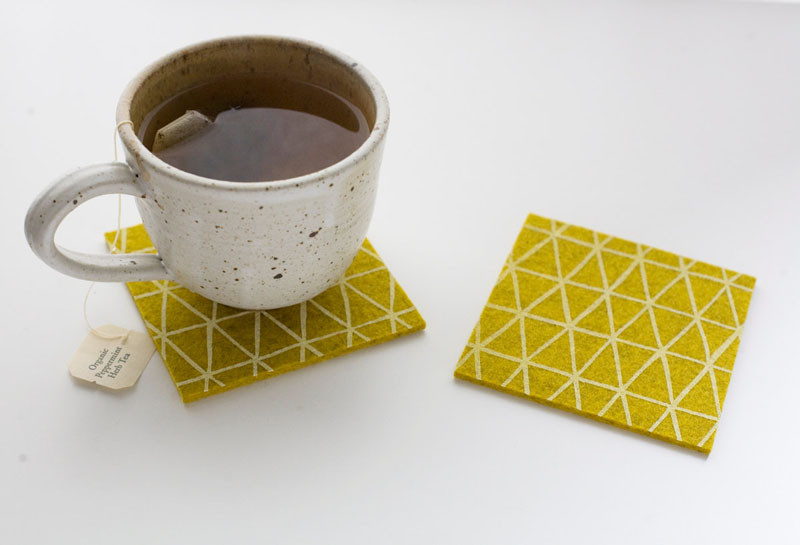 ---
15. Add neutral toned wood and felt mobiles to a kids room.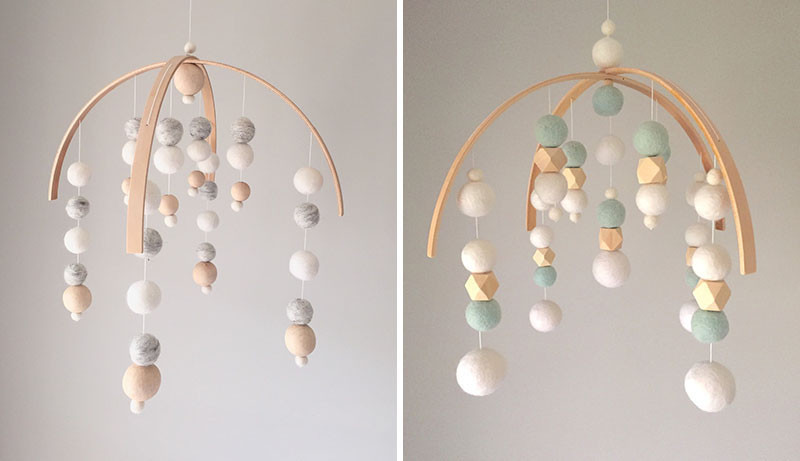 ---
16. A felt bookshelf is a great way to display art and magazines.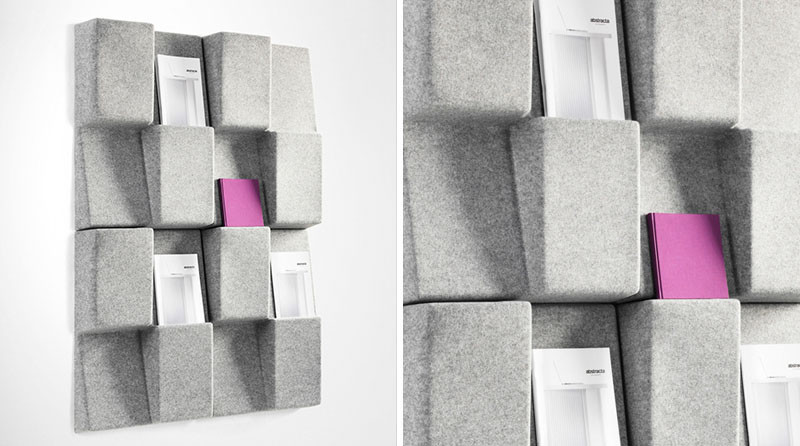 ---
17. Add extra storage with wool felted storage bins.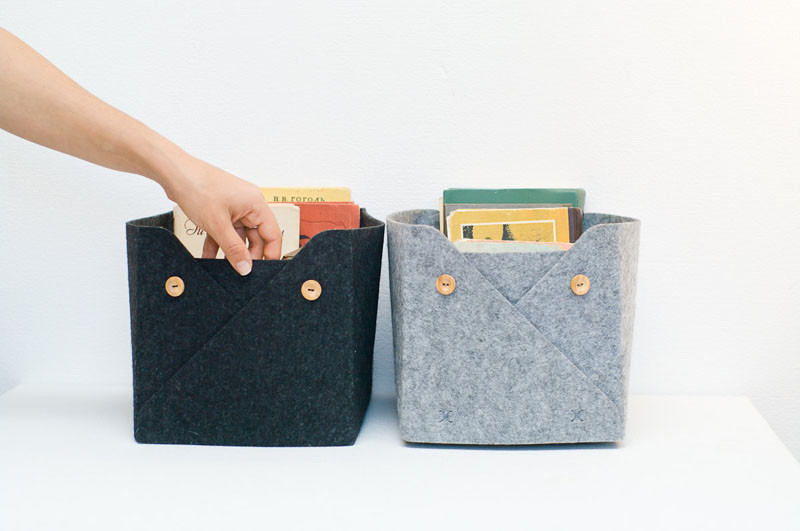 ---
18. Soften up your sofa with some geometric felt pillows.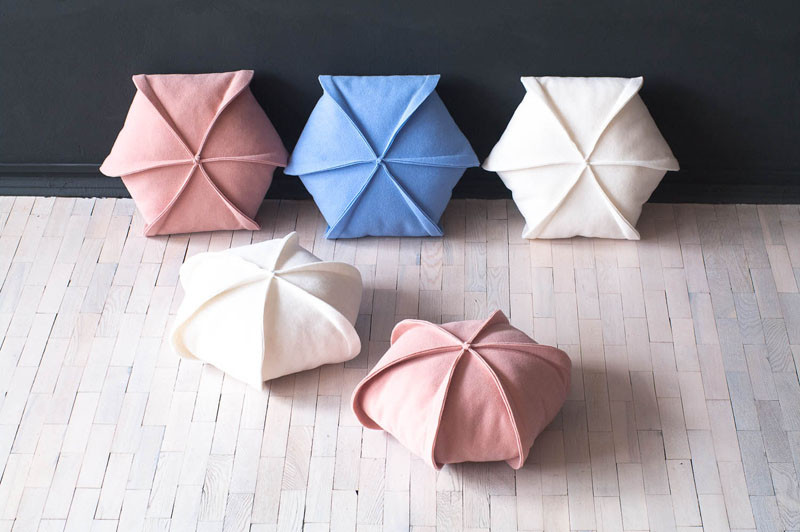 ---
19. These felt floor lamps warm up spaces and add texture to a room.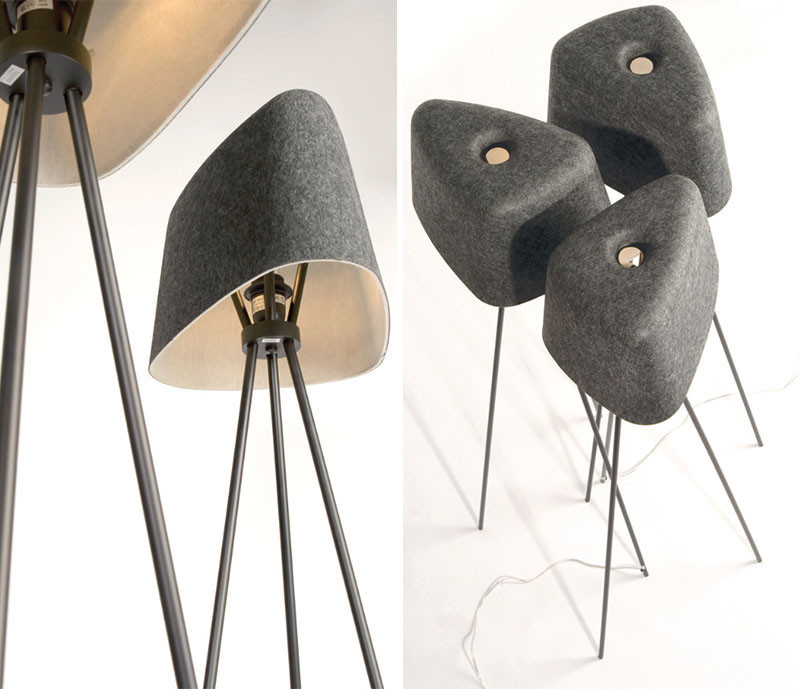 ---
20. Surround your dining table with chairs covered in felt.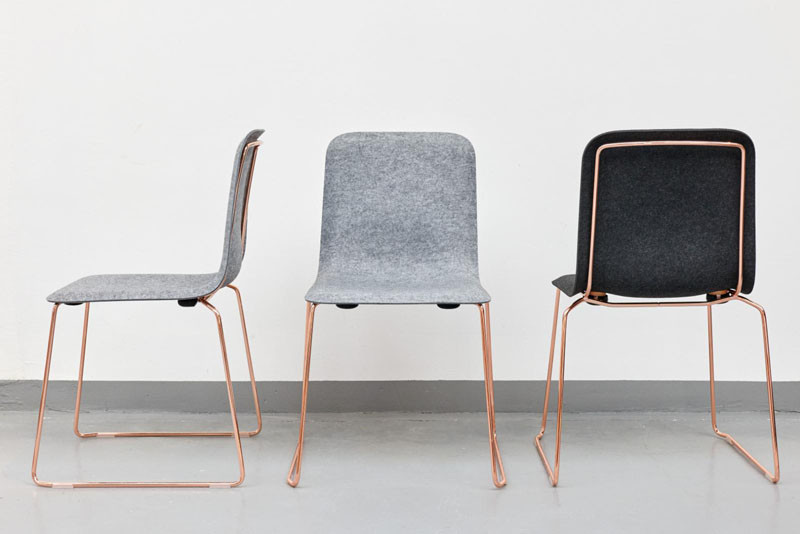 ---
21. Add more wall pieces that are great for absorbing sound and being artistic at the same time.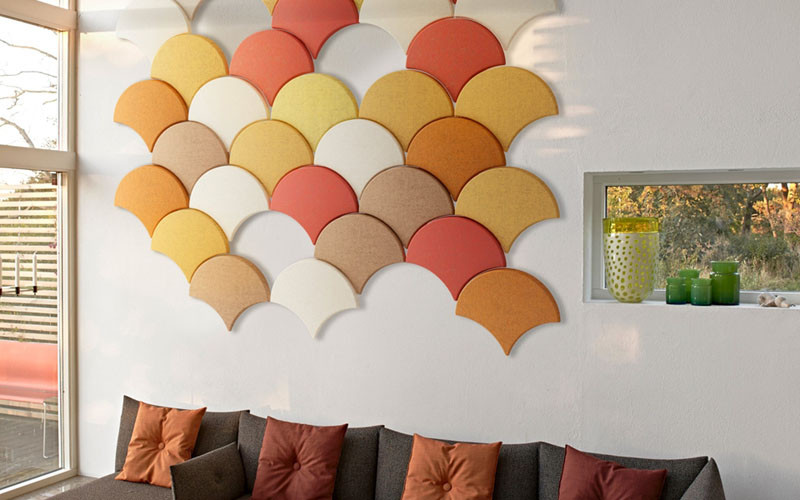 ---
22. Include a wood and felt magazine holder, this one can double as a side table.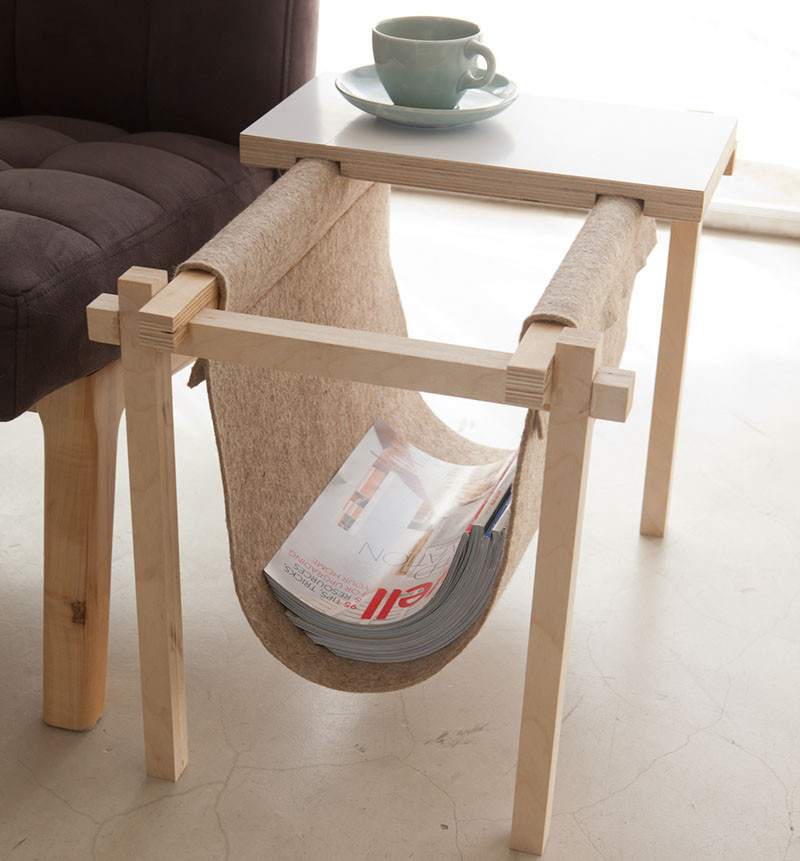 ---